The weekend of 27 April to 30 April 2018 saw the Nationals in Canopy Piloting taking place at Skydive Pretoria on the perimeter of the Wonderboom National Airport.
Friday 27th saw the initial practice take place for the event with the seven competitors. Perfect flying and skydiving conditions with calm winds and excellent visibility presented on the morning. It was set to be an excellent day!
The Skydive Pretoria facility is a world class venue featuring nearly direct access to Wonderboom airports runway 04/26. Further to this, the facility boasts a pool, restaurant, fully equipped classroom as well as plenty of shaded grassy areas where skydivers and spectators can relax and enjoy the excitement.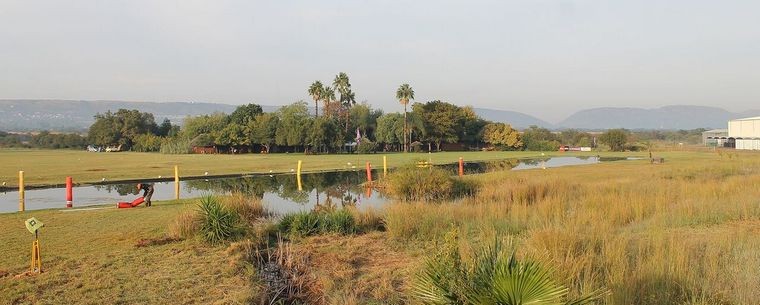 The sport of canopy piloting can be divided into three disciplines namely, zone accuracy, speed and distance. All of these disciplines involve a specially designed and prepared swoop pond and sandy landing area.
The chosen aircraft to lift the skydivers to altitude at Skydive Pretoria is a PAC750 registered as ZS-MIZ. I flew with Peter on one sortie to an altitude of 10000 feet for the initial drop of competitors where after we continued to climb to 15000 feet where the tandem parachutists were dispatched.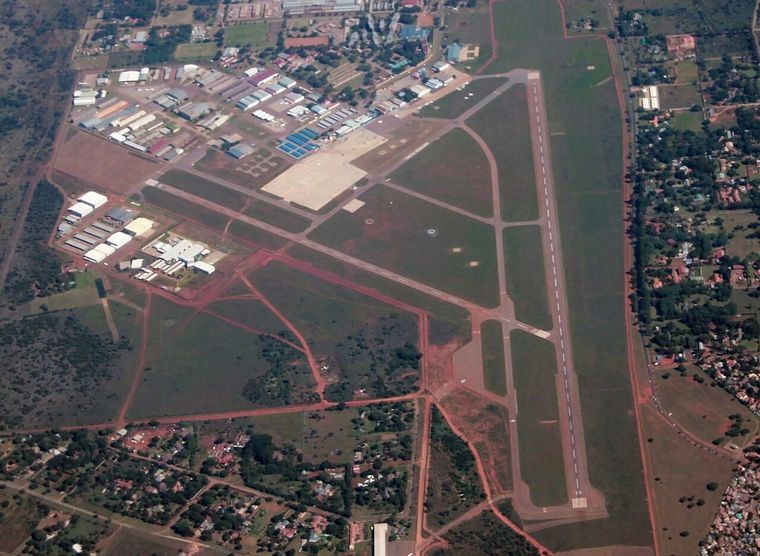 Back on the ground after an eye opening flight with a spectacular descent I took position at the swoop pond to capture the landings of the competitors as they practiced.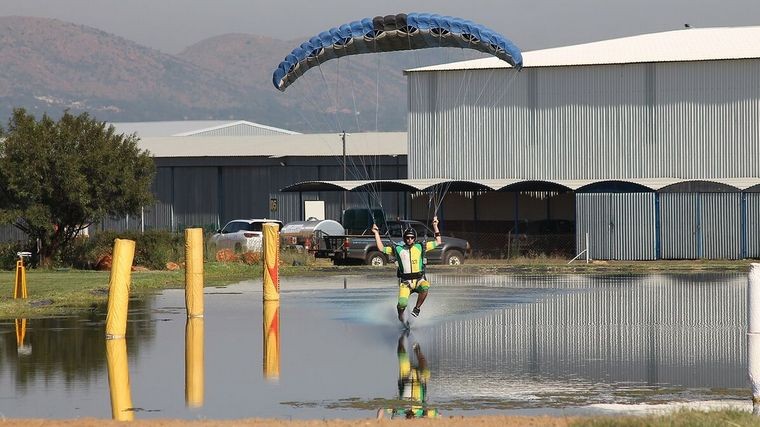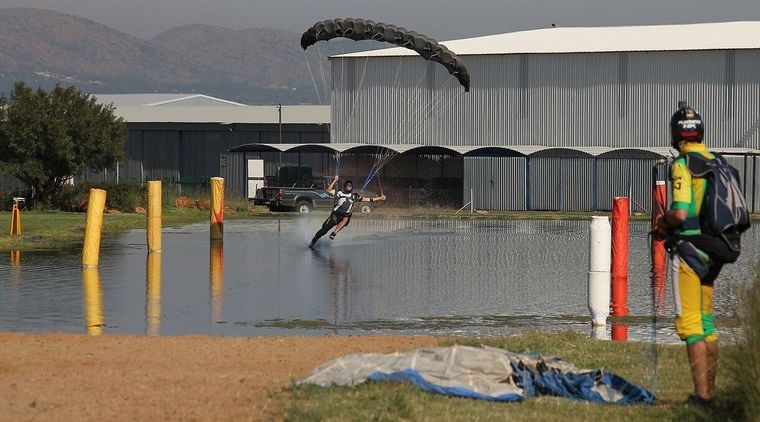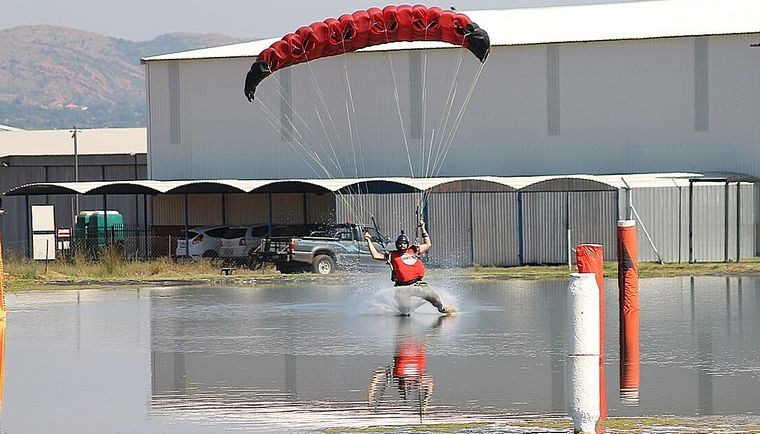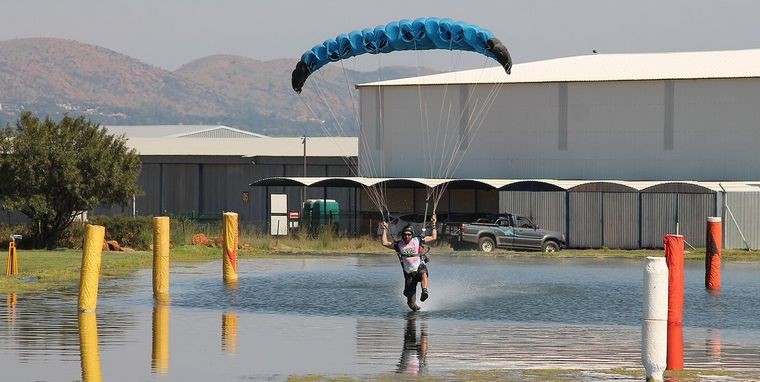 On Sunday the competition was on and the nervous excitement of the competitors could be felt in the air!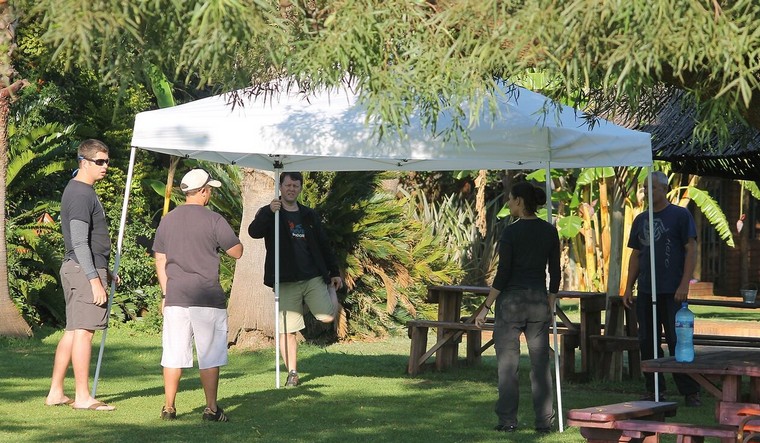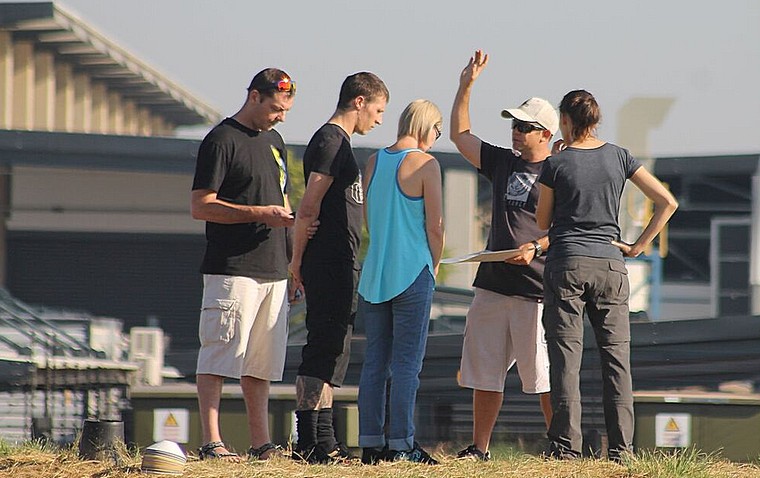 A word must be said about the judging panel and assistants that kept an eye on the landings of the competitors and the maintenance of the landing area. These various individuals from all kinds of backgrounds are not necessarily skydivers and had to undergo a judging course before the competition started. The judging and assisting crew spent many hours over the weekend in the hot autumn sun preparing the landing area and tallying scores.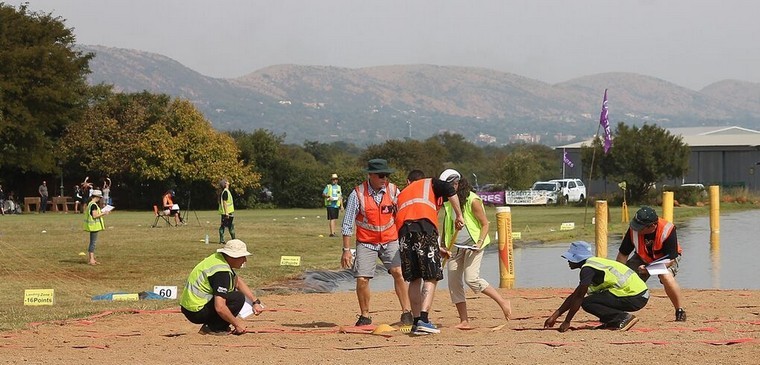 Sunday had mixed conditions with a high layer of cloud as well as variable winds which tested the skills of the skydivers to the extreme.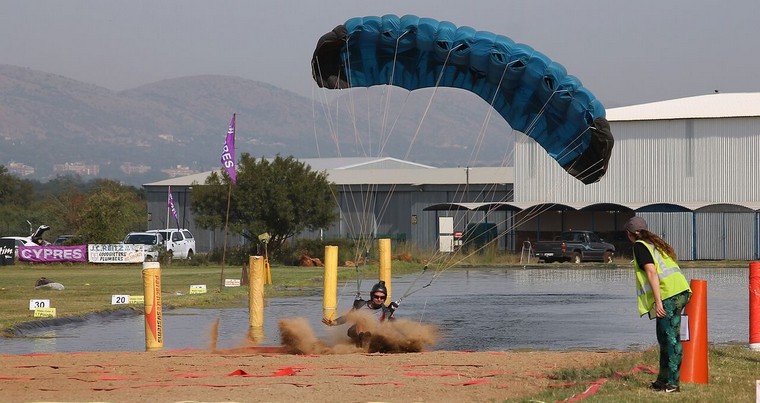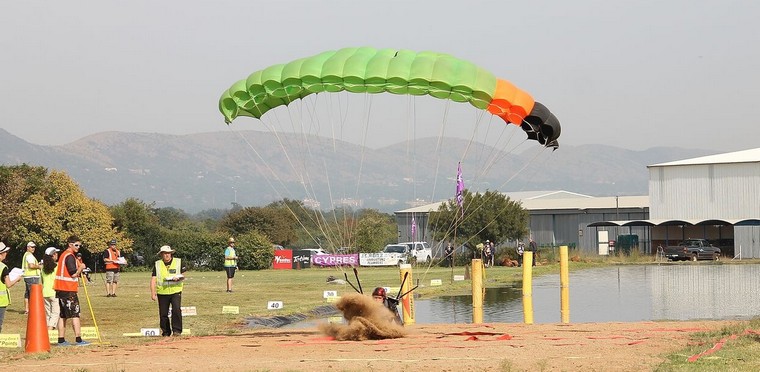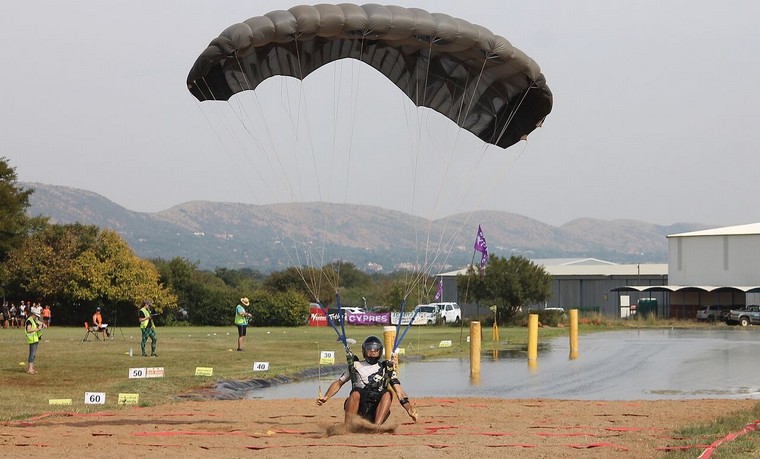 With the high speeds of the landing canopies there was bound to be some spills as well, these were however without any major injuries to the participants.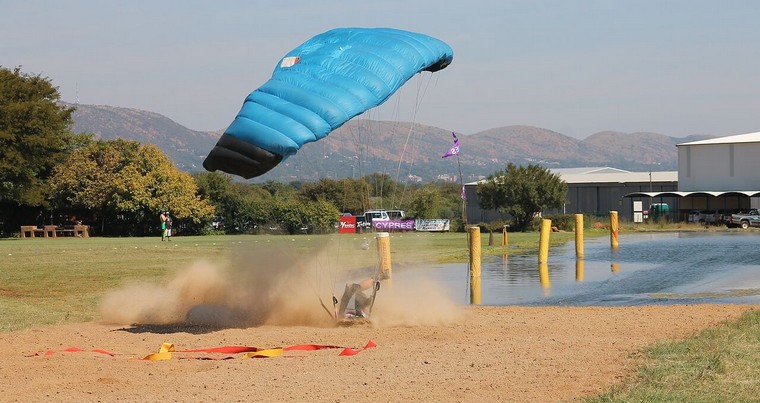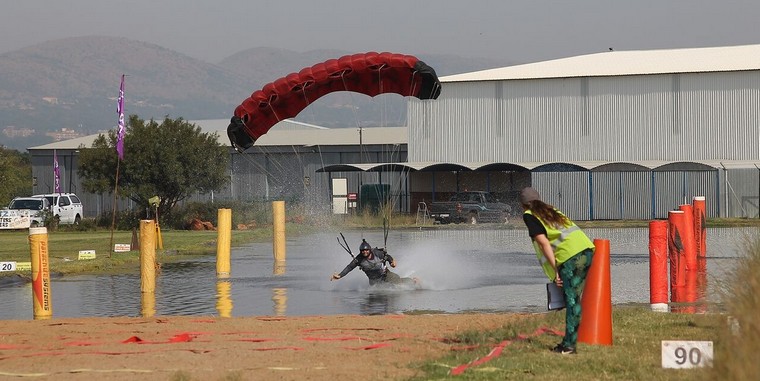 The competition was concluded on 30/04/2018 with the final results as follows:
Intermediate:
Rank Nation Competitor

1 RSA Jean Strauss
2 RSA Leith Welsford
Open:

1 RSA Chris Teague
2 RSA Matteo Pagani
3 SUI Stefan Willi
4 RSA DeWet Davel
5 GBR Tim Jones
From a spectator's point of view, this has to be one of the most exhilarating parachuting sports to witness. I would highly recommend a visit to Skydive Pretoria to see these extreme athletes in action!
Special thanks to Matt Pagani, Peter (Skydive Pretoria), Billy (Skydive Pretoria) for your hospitality and making our coverage of the event possible.