THIS WEEK IN MIDWEEK UPDATE

Plan Your Weekend……..Forthcoming Events…….Aviation News

Worldwide Incidents and Accidents……This Week in Aviation History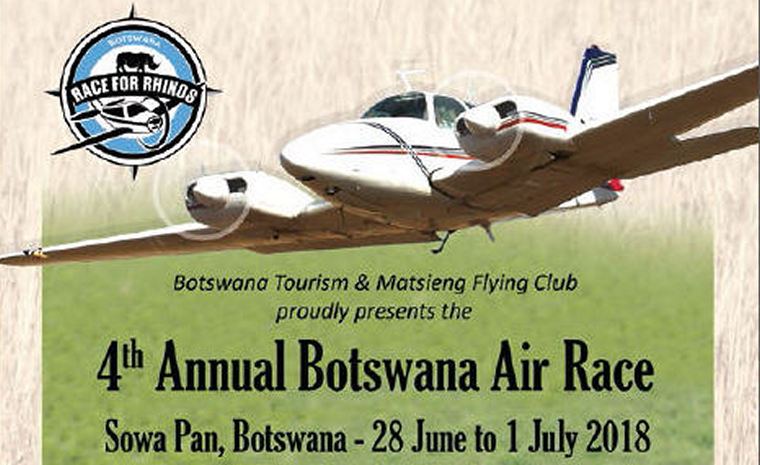 Race4Rhinos entries are now open. Guys and gals you don't want to miss this incredible event taking place at Sua Pan Botswana from 28 June to 1 July 2018. Only R6875 per team for entry plus accommodation and all meals. Fuel is free after arrival!!! Visit
www.airrace.co.bw
to enter now. Don't leave it to the last minute. This year is a world record attempt to have the most aircraft enter into an air race.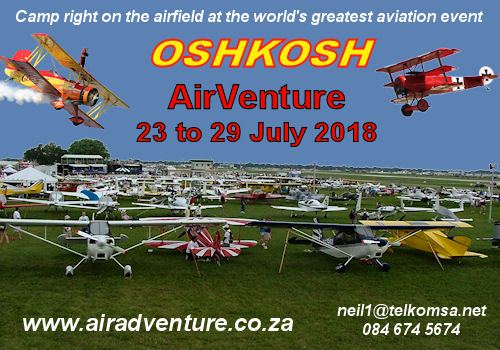 12: Breakfast Fly in to Rustenburg.
12: Eagle Flight Academy Fly in Hartswater, Nothern Cape. Contact DJ Lubbe 0825576429 or email
info@eagleflight.co.za
11 to 13: Battlefields Country Lodge Annual fly-in. Website:
www.battlefieldslodge.co.za
Contact Dave O'Halloran Tel 079 496 5286 E-mail:
gm@battlefieldslodge.co.za
12: Lowveld Kishuga Airshow Willemien Hodgkinson w
illemien.hodgkinson@kishuga.com
079 499 5733 or
monica.fourie@kishugu.com
Cell: 083 619 3597
15 to 18: NAMPO Agricultural Trade Show near Bothaville, Free State. Contact Wim Venter Tel: 086 004 7246 E-mail:
Wim@grainsa.co.za
16 to 18: Drone Con 2018 Vodaworld Centre in Midrand. Contact Gisela Kirsten e-mail:
gisela@dronecon.co.za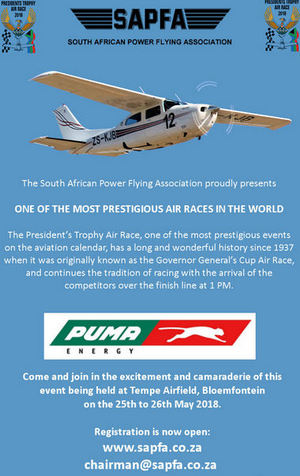 19: Panorama Breakfast Fly in. Contact Alan 083 702 3680 or David 082 375 5614.
19: Swellengrebel Flying Club 60th birthday fly-in. Contact Pieter Venter E-mail:
pventer@vgv.co.za
19 & 20: SAC Free State Regionals Tempe airport Bloemfontein. Contact Annie Boon E-mail:
chunge@mweb.co.za
3rd Saturday of every month. Microland. Bring and braai. Fires and bykos provided. Fires start from 09h30. Contact person: Nick Swardt 082 441 8011 or Alan Hussey 072 82 2341
24 - 26: SAPFA President's Air Race Tempe, Bloemfontein. Rob Jonkers
chairman@sapfa.co.za
082 855 9435. Website:
www.sapfa.org.za
E-mail: Race@sapfa.org.za. Race director Robin Spencer-Scarr: E-mail:
robin@stylegroup.com.au
.
26: Matsieng Airshow. Contact Riaan van Vuuren E-mail:
riaan@gir.co.bw
Tel: +26 771 66 1201

2: SAAF Museum AFB Zwartkop open practise day. Officer Commanding - Museum
oc@saafmuseum.org.za
012 351 2290
2: Kroon Fly in. Rosslyn Micro Flyers. Breakfast R50.00. Contact Dawie 082 596 2355 or Marius 083 419 6613.
6: EAA Chapter 322 meeting. Dicky Fritz Moth Hall Edenvale. Contact:
editor@afskies.co.za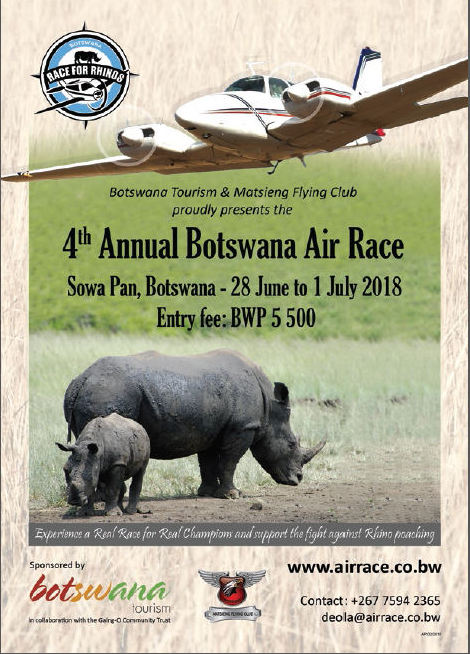 9: Champ Newcastle Airshow.
johan@champ.co.za
082 923 0078
9: Bethlehem Fun Rally - Bethlehem Airfield. Contact Rob Jonkers e-mail:
rob@aerosud.co.za
Cell:082 804 7032
23: Reefsteamers NPC- Krugersdorp Flying Club - Vintage and Veteran Car Club 23 June 2018 event .. RS Train -vintage planes, cars and bikes. Contact Ian Morison
imorison@worldonline.co.za
3rd Saturday of every month. Microland. Bring and braai. Fires and bykos provided. Fires start from 09h30. Contact person: Nick Swardt 082 441 8011 or Alan Hussey 072 82 2341
24-28: South African Hot Air Balloon Championships 2018, Skeerpoort North West Province. Contact Richard Bovell
richard@bovellross.com
28 June- 1 July: Race for Rhinos - Kuba Island - Botswana. Contact Chris Briers e-mail:
chris@airteam.co.za
cell: 082 568 7988

4: EAA Chapter 322 meeting. Dicky Fritz Moth Hall Edenvale. Contact:
editor@afskies.co.za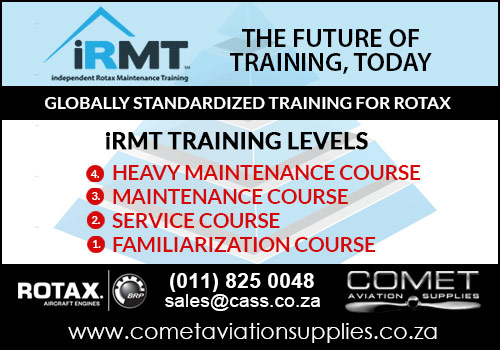 6-10: Zim Navex - Prince Charles Airport - Harare. Marion Kalweit - 2017 Air Rally Committee email:
zimairrally@gmail.com
Tel +263772570009
8: SAAF Museum AFB Zwartkop open practise day. Officer Commanding - Museum
oc@saafmuseum.org.za
012 351 2290
14-16: Nysltroom Taildraggers. E-mail: Richard Cell: 082 490 6227 or email:
Richard.nicholson1963@gmail.com
14: SAC Judges Trophy. Kitty Hawk. Contact Annie Boon
chunge@mweb.co.za
14: Hoedspruit Fun Rally. Contact Wynand Uys email:
wynand@ottersden.co.za
or Frank Eckard e-mail:
frank.eckard@mweb.co.za
cell: 083 269 1516
3rd Saturday of every month. Microland. Bring and braai. Fires and bykos provided. Fires start from 09h30. Contact person: Nick Swardt 082 441 8011 or Alan Hussey 072 82 2341

The Aviation Radio Show; get all your questions answered in one place. To listen to a recording of the live broadcast click on the link:

www.debela.co.za/aviation-radio-show




AVIALL JOINS BRONCO COMBAT SYSTEMS TEAM TO BRING BRONCO II AIRCRAFT TO U.S. MARKET





Aviall, a Boeing company, has joined Bronco Combat Systems to help bring the Bronco II aircraft to the U.S. market. Bronco Combat Systems includes Aviall, Paramount Group USA, Fulcrum Concepts and Aerospace Development Corp. Image © Paramount Group.


Boeing [NYSE: BA], through its subsidiary Aviall, today announced Aviall's leadership role in supply chain management for the production of the Advanced High-Performance Reconnaissance Light Aircraft (AHRLAC), developed by Paramount Group. Aviall also is joining the recently launched industry team Bronco Combat Systems to bring the Bronco II aircraft to the U.S. market.
Aviall will support supply chain procurement and management for AHRLAC production, including AHRLAC's militarized variants - Mwari (international) and Bronco II (U.S.). Aviall also will be responsible to secure and scale the U.S. production and sustainment supply chain to meet U.S. acquisition requirements.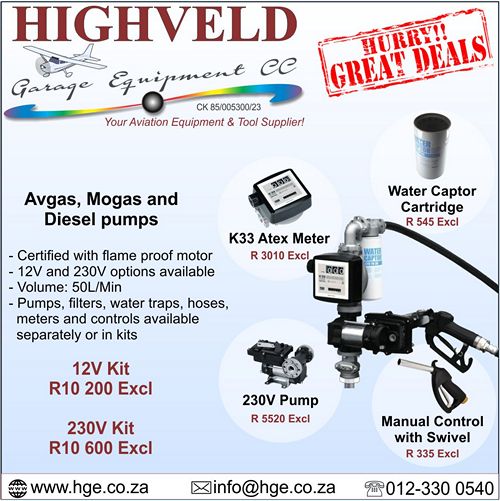 In addition to Aviall's role, Boeing Global Services will provide software-based solutions that enable centralized command and control of flight operations and produce total lifecycle support that reduces sustainment costs.
"This industry partnership provides not only a specialized aircraft that meets the U.S. customer's unique mission needs but does so at a fraction of the procurement and lifecycle cost of aircraft with similar mission applications and capabilities," said Eric Strafel, Aviall president and CEO.
Bronco II is a two-crew precision-strike and C4ISR (Command, Control, Communications, Computers, Intelligence, Surveillance and Reconnaissance) aircraft. It is capable of simultaneously carrying a wide range of weapons, sensors and systems in extended airborne mission operations, and its open system architecture enables rapid incorporation and employment of current and emerging systems. The Bronco II Interchangeable Multi-Mission Pod System allows a single airframe to be reconfigured easily to perform multiple roles.
"The strengthening of our relationship with Boeing Global Services is a key milestone in the introduction of Bronco II into the U.S. market," said Ivor Ichikowitz, Paramount Group chairman. "Aviall will help the program scale rapidly in production, as well as help reduce operating costs to the lowest levels ever experienced in an aircraft of this type. Our collaboration with Boeing leverages the strong and diverse design and mission capabilities of both companies to produce and sustain an aircraft for the U.S. and other NATO markets."
JEPPESEN LAUNCHES MOBILE FLITEDECK VFR FOR SOUTH AFRICA
Mark Mansfield reports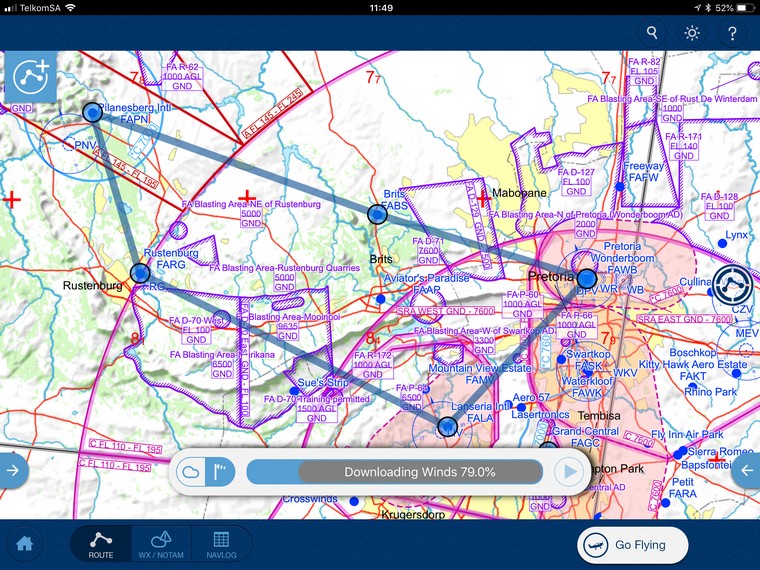 Jeppesen, in conjunction with Lanseria International Airport-based Wings 'n Things, have launched the latest offering in flight navigation solutions - the Mobile FliteDeck VFR for South Africa.

Mobile FliteDeck VFR is Jeppesen's mobile solution for private pilots who want to experience a new level of confidence and convenience and is now available for South African users with full South African coverage including Lesotho and Swaziland.
Jeppesen Mobile FliteDeck VFR is a flight planning and execution solution that simplifies a pilot's workflow in one intuitive interface that maximises a pilot's flying time and allows the pilot to enjoy the flight under VFR conditions.
Having a closer look at the software, the map is fully geo-referenced and includes arrival routes and taxi information. The maps also include traffic patterns and runway information. It seamlessly depicts arrival, approach and landing information, and there is no toggling between area maps and airport diagrams- it is all there.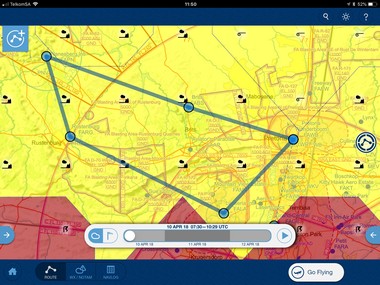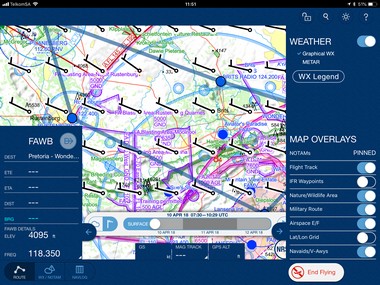 The user sees his or her aircraft position during all phases of flight, so will always know the aircraft's current position -- it is right on the moving map, with no more need to change to a dedicated chart.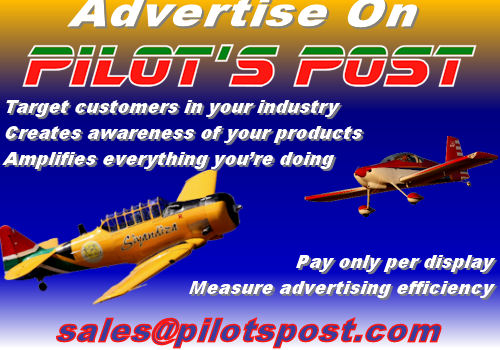 Mobile FliteDeck VFR briefs the user on airports with one tap, in addition, it provides airport operational hours, available fuel, information about the country and more.
The auto-zooming is a useful function for helicopter pilots and enables them to keep hands hands at the controls during all phases of flight.
Route planning is fast and easy. Creation of plans using textual and graphical planning maps, quickly calculates route distance and generates a detailed navigational log. Weather prognosis and all NOTAMs along the route are provided automatically. There is also an option to save frequently flown routes.
In addition, pilots can manage their planned flights the way they require them - rearrange, delete and group them in convenient folders. All administrative data is kept in one place, and it allows the user to enter his/her pilot licence and medical information on the Mobile FliteDeck VFR. If a pilot flies more than one aircraft, he or she can create, edit and organise each aircraft's profile, or set a default aircraft.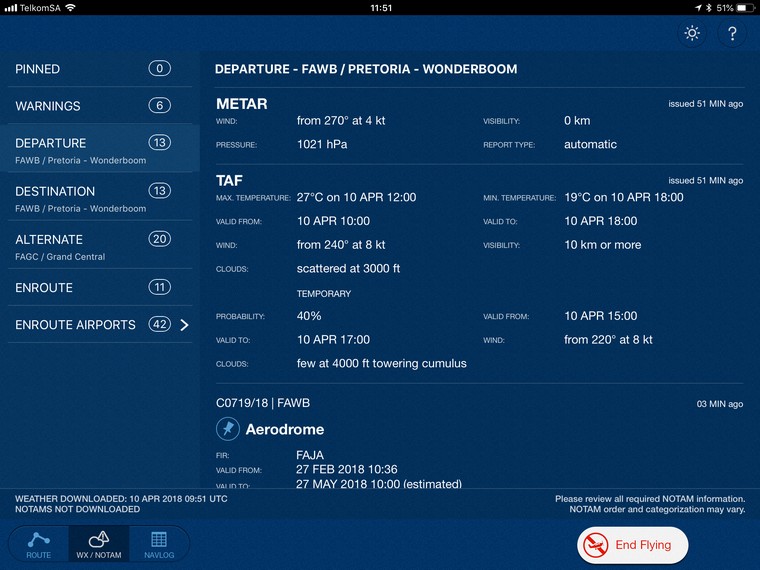 In keeping up with the rapid world of technological changes, Jeppesen has taken a new innovative approach to replace the chart era for pilots through the power of seamless information depiction.
Jeppesen Mobile FliteDeck VFR is now a paper-replacement which includes all existing Jeppesen VFR paper products in one solution. However, according to the South African Civil Aviation Regulations, it is still a legal requirement to carry paper charts on flights.
There is currently a free 30-day trial that allows two iPad installations per subscription, which gives a 28-day charting update cycle and permanent updates for NOTAM, METAR, TAF and significant weather forecast overlays.
Jeppesen Mobile FliteDeck VFR is currently available for all iPad models supporting iOS 8 or higher. The Mobile FliteDeck VFR app and data, including subsequent data updates requires from two to six GB of available storage capacity on the iPad. The storage capacity requirement depends on the size of the coverage area. Mobile FliteDeck VFR requires a reliable Wi-Fi or cellular internet connection to download updates. In the air, Mobile FliteDeck VFR requires LTE-model iPads with an embedded cellular unit to display the own aircraft symbol.

TERRAFUGIA PARTNERS WITH CEVT TO BRING FLYING CAR TO MARKET


Terrafugia Inc. announced its partnership with CEVT (China Euro Vehicle Technology AB) to collaborate on a variety of developments to bring the first flying car to market.

Zhejiang Geely Holding Group (Geely Holding) acquired Terrafugia in Fall 2017, extending access to collaborate with its subsidiary companies.
"The combination of CEVT's advanced engineering capabilities and automotive experience with Terrafugia's expertise in innovative air mobility will take Geely to the sky providing vehicles for both ground and air transportation," said Chris Jaran, CEO of Terrafugia.
CEVT is supporting Terrafugia's first vehicle, the Transition®, with the development of a clutch-box, advanced CAE analysis and high-tech safety systems. With this relationship, Terrafugia will benefit from the long automotive engineering experience and expertise in Gothenburg and Sweden.
CEVT was established by Geely Holding in 2013 as an engineering and development center for future C-segment cars addressing the needs of both Volvo Cars and Geely Auto Group. Today, CEVT is Geely's leading innovation and development center in Sweden.
"At CEVT we have some of the best skilled resources in the mobility engineering disciplines. We have until now mainly been focusing on developing amazing new cars. With this new collaboration we see a huge advantage and opportunity taking our experience into new fields of mobility transportation. Terrafugia is a very exciting project for CEVT and we feel proud to be given the opportunity to support this collaboration", says Mats Fägerhag, CEO of CEVT in Sweden.
GLIDER PILOT LUCA BERTOSSIO RETURNING TO AIRVENTURE 2018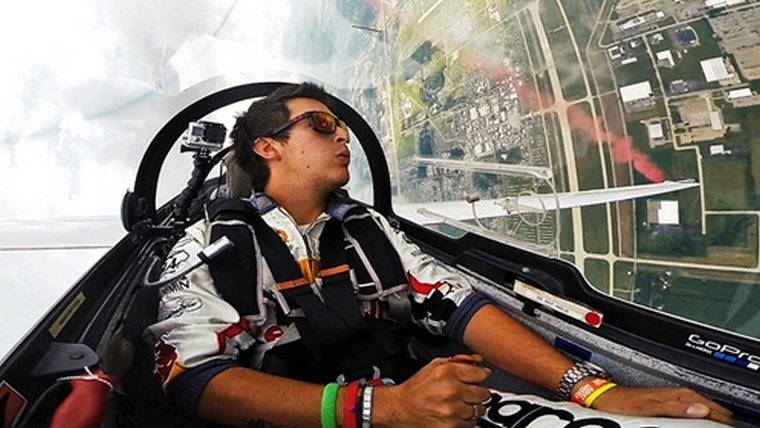 Renowned Italian aerobatic glider pilot Luca Bertossio will be returning to EAA AirVenture Oshkosh 2018 to perform in both the daily and night air shows. Luca, who is a professional air show pilot for Red Bull and competes for the Italian National Glider Aerobatic Team, is towed to 5,500 feet before he releases the cable from the plane and starts his routine, which includes a variety of maneuvers such as snap rolls, loops, lomcevaks, and more. He made his Oshkosh debut at AirVenture 2015. Photo © AirVenture.

Throughout the course of his career, 28-year-old Luca has won six gold, six silver, and four bronze Fédération Aéronautique Internationale medals and has numerous FAI titles including Vice-World Games Olympic Champion (2017), World Air Games Olympic Champion (2015), Vice-World Unlimited Glider Aerobatic Champion (2015), World Advanced Glider Aerobatic Champion (2012), and Vice-World Advanced Glider Aerobatic Champion (2011).
CZECH AIR FORCE GRIPEN FLEET COMPLETES MS20 UPGRADE GIVING ENHANCED OPERATIONAL CAPABILITIES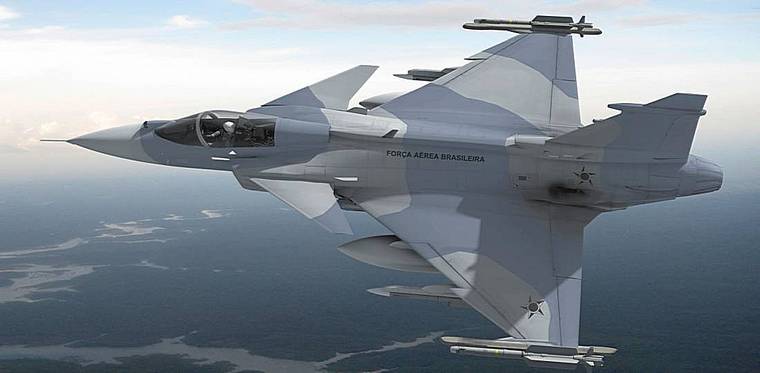 The Czech Air Force has successfully completed the MS20 capability upgrade to its fleet of Gripen fighter aircraft. The upgrade greatly increases Gripen's combat and communication capabilities. Image © SAAB

The MS20 upgrade brings a number of improvements. The upgrade greatly enhances Gripen's ability to engage ground targets by incorporating unguided and laser-guided bombs into the aircraft payload and the air-to-air capability is enhanced by introduction of new radar modes.
Another key element will be the integration of the targeting electro-optical pod Litening III, which will be used not only for guiding missiles and bombs, but also in aerial reconnaissance and combat. The upgrade also implements the Alliance datalink - Link 16 - as well as cryptomodules for covert communication.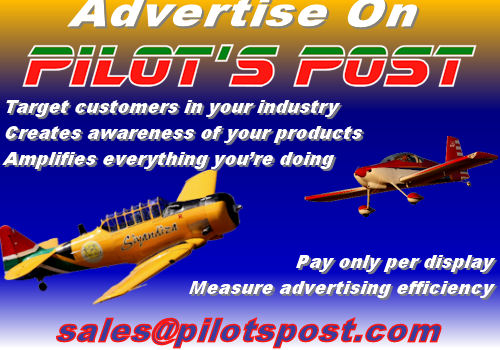 "Thanks to the modernization of the Czech Gripen aircraft, the operational capabilities of the Czech Air Force will be significantly increased. Our staff has appreciated a close and fruitful cooperation with the Swedish side on this specific modernization project as well as the cooperation during the 13 years that we have operated Gripen aircraft," said Colonel Petr Tománek, Commander of the Czech Air Force's Caslav Air Base.
The capability upgrade involves both hardware and software upgrades. On 12 March 2018, a symbolic date marking the 19th anniversary of Czech Republic's entry into NATO, the new software package was integrated into the single and double seat versions of the Czech Gripen. After successful flight tests the MS20 software was integrated into the remaining fighters. This enabled a smooth and instant transition to the new MS20 upgrade.
"We are very pleased with the success of this capability upgrade. We are honoured to have a long-term partner in the Czech Air Force. It is largely due to this long-term mutual cooperation between Swedish FMV, the Czech Air Force and Saab that the upgrade went smoothly and according to plan. We wish the pilots and the whole Air Force continued success in meeting their objectives both within their airspace protection operations and their joint NATO operations," says Jonas Hjelm, head of Saab business area Aeronautics.


DOUBLE A400M DELIVERY LAUNCHES CELEBRATIONS OF 20TH ANNIVERSARY OF OCCAR CONVENTION SIGNATURE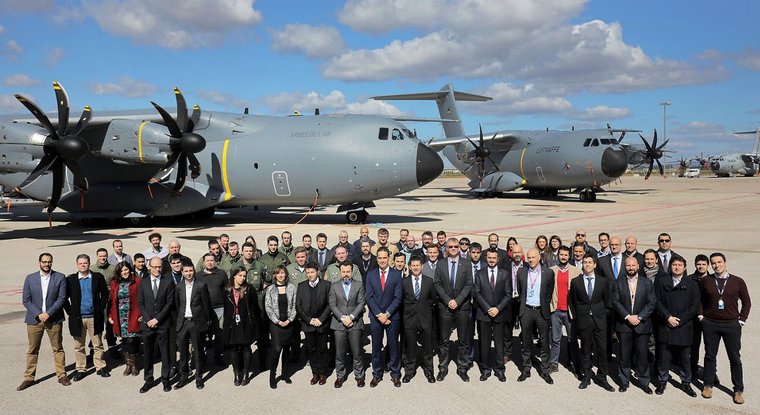 Airbus has for the first time formally delivered two A400M new generation airlifters to two different nations in one day. The company handed over the aircraft on 20 March to the European Organisation for Joint Armament Cooperation (OCCAR), in charge of the management of the A400M Programme, representing Germany and France - at a ceremony in Seville, Spain. Photo © Airbus.


OCCAR Director Arturo Alfonso-Meiriño said: "It is a great pleasure to see two of the leading OCCAR nations receiving these superb aircraft on the same day in a year when the organisation is itself celebrating the 20th anniversary of the signature of its Convention. This is testimony to the effective work performed by OCCAR's A400M team over many years in managing this exceptionally complex programme." These latest deliveries were the 60th and 61st A400Ms to be handed over and take the German and French fleets to 18 and 14 aircraft respectively. The photo shows the Airbus and OCCAR delivery teams, and French and German crews in front of the two aircraft following the official handover ceremony.

China: A 25 year old male passenger on a Chinese airplane decided that the air in the airplane saloon was stale, so he turned the emergency hatch. It actually opened, which automatically led to the thrust and inflation of the emergency ladder. The young man who panicked at the time was detained for 15 days. He has been fined $ 11,000.
Libya, Sharara oil field: A
Libyan Arab Air Force Lockheed C-130 Hercules transport plane was destroyed when it crashed shortly after take-off from Sharara oil field, Libya. One of the four crew members survived the accident. The aircraft was chartered by Akakus Oil and had delivered 18 tonnes of catering and maintenance supplies.
Indonesia, Gorontalo: A Lion Air Boeing 737-800 on a flight from from Makassar to Gorontalo with 174 passengers and 7 crew, landed on Gorontalo's runway 27 in rain but overran the end of the runway and came to a stop on soft ground about 420 meters past the runway end near the aerodrome perimeter fence. All gear struts dug in. There are no injuries being reported, the aircraft sustained substantial damage however.
USA, Hilton Head International Airport: A United States Air Force Lockheed C-130 Hercules that has been undergoing routine maintenance was destroyed when it impacted terrain shortly after take-off from Savannah/Hilton Head International Airport, Georgia, USA. The aircraft burst into flames. All nine occupants suffered fatal injuries.
Australia, Perth: A Qantas Boeing 737-800 on a flight from Sydney to Perth had safely landed on Perth's runway and had vacated the runway via taxiway J2 and was instructed and read back to hold short of runway 06. Another Qantas Boeing 737-800 on a flight from Perth to Sydney was accelerating for take-off from runway 06 when VH-XZM crossed the hold short line on taxiway J2 prompting tower to instruct VH-VZL to stop immediately. VH-VZL rejected take-off and came to a stop near taxiway J2. The aircraft vacated the runway via taxiway A and returned to the apron.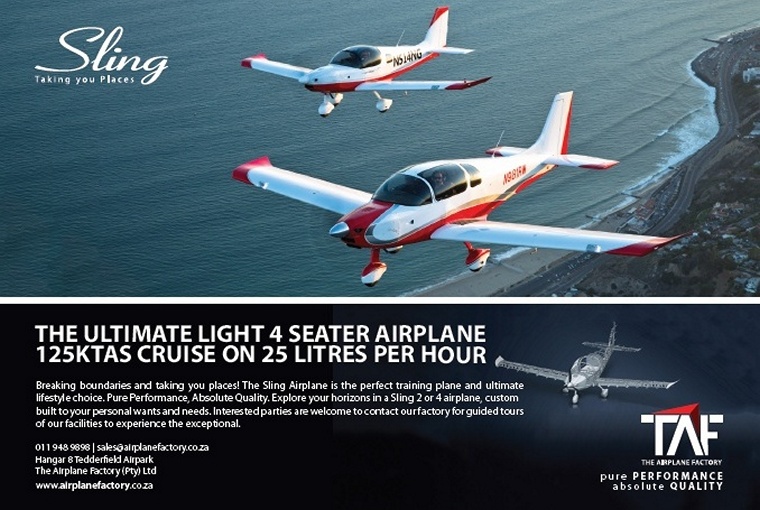 7 May 1937

The first successful pressurized airplane cabin is achieved in the first flight of the Lockheed XC-35.


The Lockheed XC-35, a twin-engine, experimental pressurized airplane was the second American aircraft to feature cabin pressurization. The XC-35, a development of the Lockheed Model 10 Electra was designed following a request by the United States Army Air Corps. (USAAC) It first flew in 1937.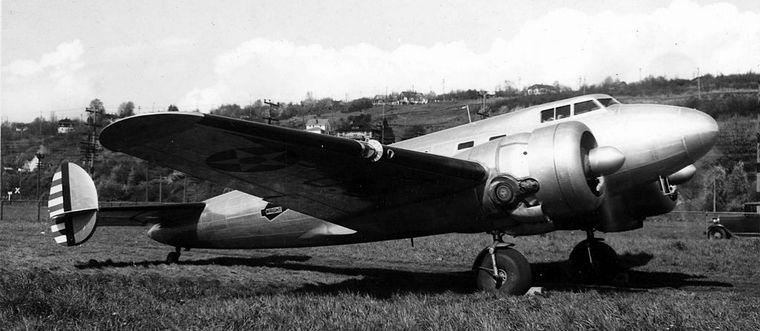 Lockheed XC-35. Photo National Museum of the U.S. Air Force /commons.wikimedia.org

The USAAC's requirement called for an aircraft capable of flying at no less than 25,000 feet (7,620 m) and having an endurance of ten hours with at least two hours above 25,000 feet (7,620 m). The cabin pressurization was provided by bleeding air from the engines' turbo supercharger, the compressor outlet fed into the cabin and was controlled by the flight engineer. This system was able to maintain a cabin altitude of 12,000 feet (3,658 m) while flying at 30,000 feet (9,144 m). The fuselage was divided into two compartments, a forward pressurized compartment, and an aft unpressurized compartment. The forward compartment housed two pilots, a flight engineer, and up to two passengers. The aft compartment provided accommodation for one passenger and could be used only at low altitudes since it lacked pressurization.
The XC-35 was delivered to Wright Field, Ohio in May 1937 and was involved in an extensive flight testing program for which the Army Air Corp was awarded the Collier Trophy. The lessons learned from the XC-35 played a key role in the development of the Boeing 307 Stratoliner and the B-29 Superfortress which was to be the first mass-produced pressurized aircraft.