Mil's Mi-2 prototype first flew in the Soviet Union on 22 September 1961. Poland then was still part of the Soviet Union and after the initial development was completed production was transferred to Poland in 1964 making this the only Soviet-designed helicopter to be built solely outside the Soviet Union.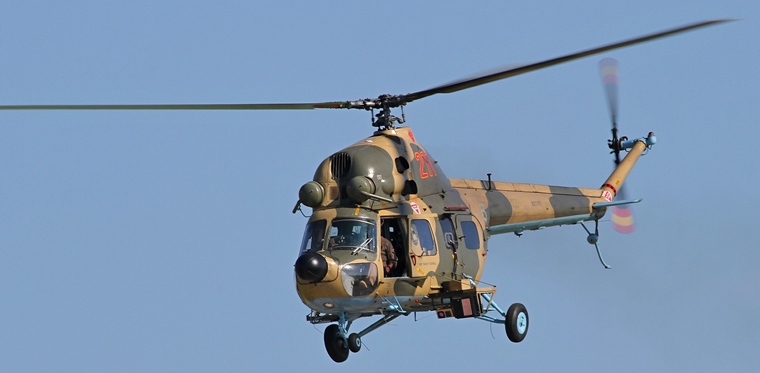 The first Polish example built by the PZL-Swidnik factory in Swidnik flew on 4 November 1965. A total of 5,497 Mi-2s were eventually built of which about a third were sold to the defence forces of twenty countries.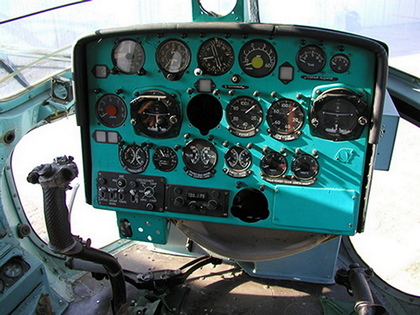 Photo Varga Attila/commons.wikimedia.org
Helicopter development was still in its infancy when Mil's first helicopter, the Mi-1, had its first flight in September 1948. Like the radial powered Sikorsky S-51 and Bristol Sycamore along which it was modelled the Mil-1 too was underpowered. In the USA and France the development of the turbine engine proceeded whilst in the USSR S. P. Isotov had developed the GTD-350 turbine engine. Tests confirmed that helicopter performance could be greatly improved with fitted with these power plants and Mil used two of Isotov's design in his next helicopter, the Mil-2.
The Mil Mi-2 was far superior in all respects when compared to its predecessor. The overhead mounted twin shaft-turbine engines used in the Mi-2 develop 40% more power than the Mi-1's piston engines, for barely half the engine weight, with the result that the payload was more than doubled.. Although small in appearance the single pilot Mil-2 that is 11.40 m (37 ft 4ĺ in) long and stands 3.75 m (12 ft 3Ĺ in) high could carry eight passengers or 700 kg (1,543 lb) internal or 800 kg (1,764 lb) external cargo.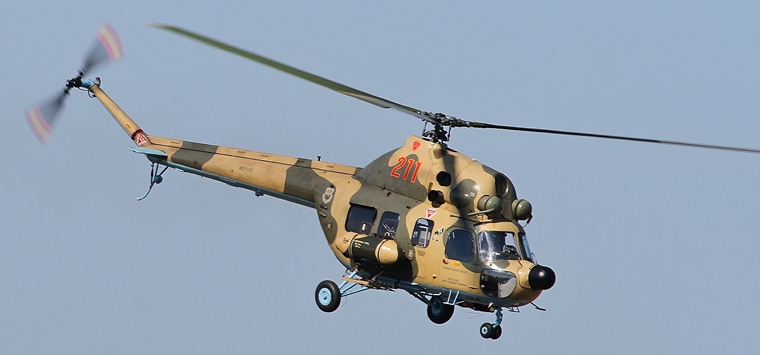 A Polish developed M-2 for close air support was lightly armoured and armed with 57 mm rockets and a 23 mm cannon, machine guns, four 9K11 Malyutka anti-tank missiles or Strela-2 AA missiles. A number of variants were developed in Poland including aero spraying and crop-dusting versions and medical rescue and transportation variants able to carry four stretchers.
First deliveries of the Mi-2 (NATO reporting name Hoplite) to the Soviet Air Force happened in 1965 and the type was mainly used by the then Soviet Union and Eastern Bloc countries and their allies. Most of the armed Mi-2 variants saw service in the Polish military though some, armed with machine gun and unguided rocket armament only, were also used by the former East Germany. North Korea still maintains a large active fleet of Mi-2s.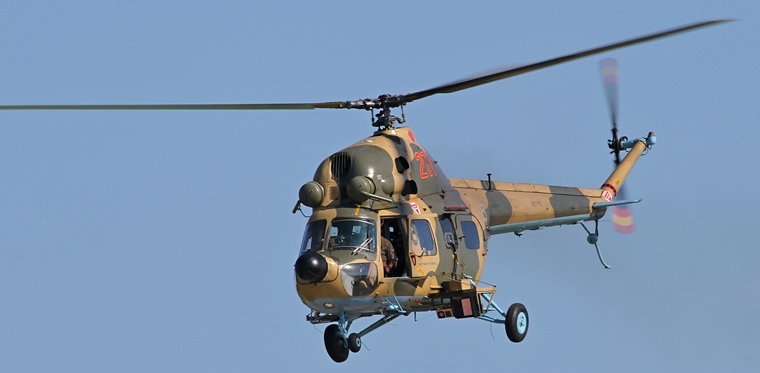 N211PZ that flew during one of the afternoon displays at AirVenture 2015 is used for radio telemetry and testing, it cabin area almost completely filled with banks of electronic instruments.