Italian Stelio Frati, was born in Milan in 1919, sixteen years after the Wright Brother's first flight. He graduated from the University of Milan as a Mechanical Engineer in 1943 and after teaching aircraft design became a freelance aircraft designer. A prolific designer, Frati sold his designs to whoever was interested and was responsible for many well-known aircraft designs. Amongst his best and most well-known designs are the SIAI Marchetti SF.260 and the Falco F8L.

The F.8 Falco (Hawk) that had its first flight on 15 June 1955 was Frati's 8th design. Beautifully streamlined, marvellously slender and graceful, with not an unnecessary extra square inch of wetted area of cross-section the Falco when compared to its contemporary the Piper Tri Pacer, is about as different as an E-Type Jaguar is to a Model T Ford.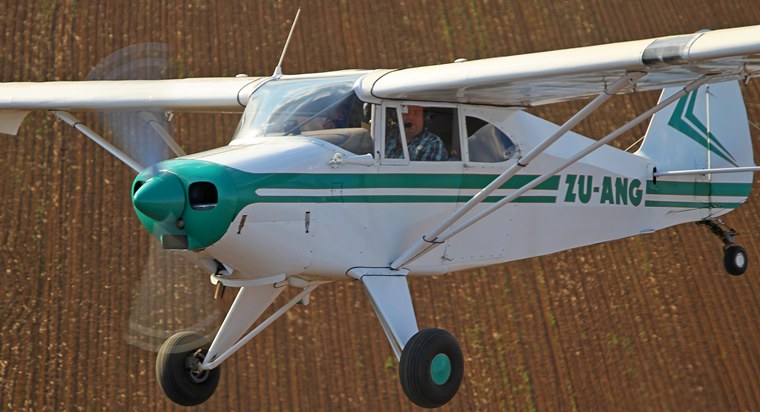 Aviamilano bought the rights to the design and built ten of the Series I model powered by a 135 hp Lycoming 0-290-D2B and twenty eight of the Series II powered by 150 hp Lycoming 0-320-A2A. Sixty of the Series III Falco America, still with the 0-320 and the fixed-pitch prop, but much improved in other ways, were built by Aeromere of Italy. Italian scooter company Laverda, produced the final production version building twenty of the Super Falco Series IV. The Super Falcon had improved sound proofing, a constant speed propeller with power from Lycoming's 160 hp 0-320-B3B engine.

The design was adopted in the US in the 1980s by the Sequoia Aircraft Company of Richmond, Virginia and converted to kit form for sale for amateur construction. The Sequoia Falco F8L is constructed of spruce and typically Finnish birch plywood. The structure is built from laminated spruce bulkheads and the birch plywood is used for the skin. The Sequoia Falco is rated for 6g positive and 3g negative.
The Falco is widely considered to be one of the best handling, strongest, and most aesthetically pleasing designs ever made available to home builders.

Frati passed away on 14 May 2010.
General characteristics:
Crew: 2
Length: 6.5 m (21 ft 4 in)
Wingspan: 8.0 m (26 ft 3 in)
Height: 2.27 m (7 ft 6 in)
Wing area: 10.0 m≤ (107.5 sq ft)
Empty weight: 550 kg (1,212 lb)
Max. takeoff weight: 820 kg (1,808 lb)
Powerplant: 1 ◊ Lycoming O-320-B1A air-cooled flat-four, 119 kW (160 hp)
Performance:

Never exceed speed: 385 km/h (209 knots, 240 mph)
Maximum speed: 325 km/h (176 knots, 202 mph) at sea level
Cruise speed: 250 km/h (135 knots, 155 mph) (econ. cruise)
Stall speed: 98 km/h (53 knots, 61 mph) (30 degree flaps)
Range: 1,400 km (757 nmi, 870 mi)
Service ceiling: 6,000 m (19,700 ft)
Rate of climb: 5.0 m/s (984 ft/min)