Sunday 10 June, a bunch of microlighters from Klipriver, Circus, Vereeniniging and Deneysville got together to share the fun of flight with a bunch of black motorcyclists from Soweto, Midrand and Boksburg.

The event took place at Leeukop airfield, Deneysville, where all was hosted by Ralf Ridge of Adventure Skydives who has a permanent drop zone at Leeukop.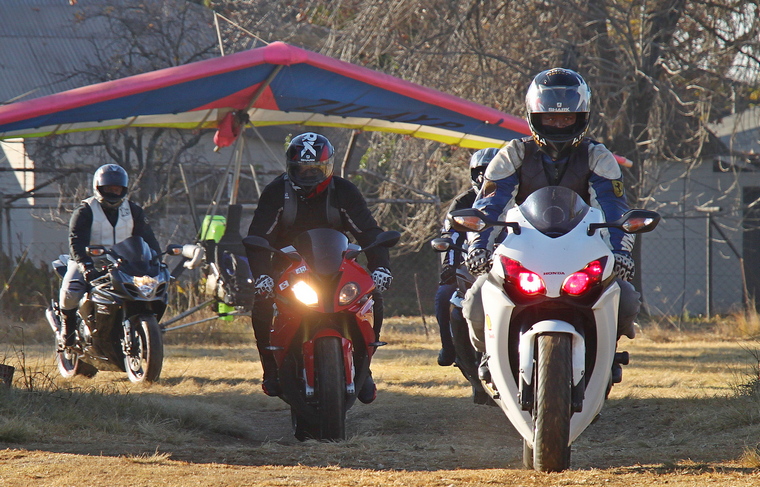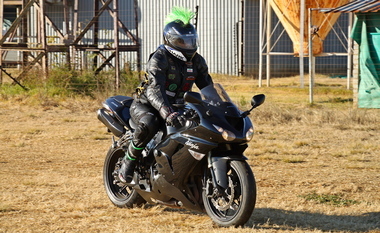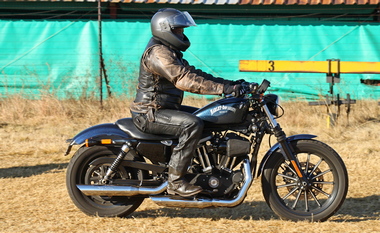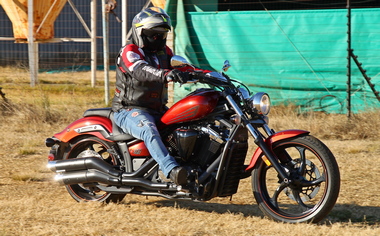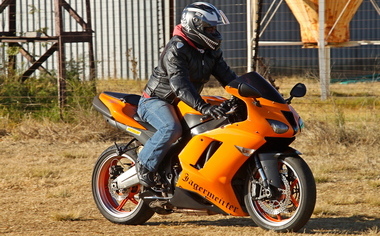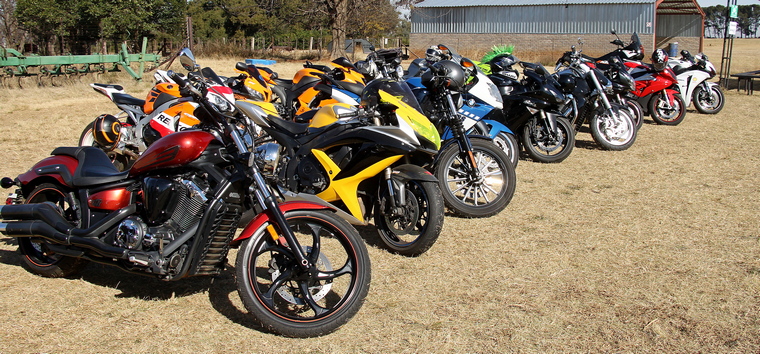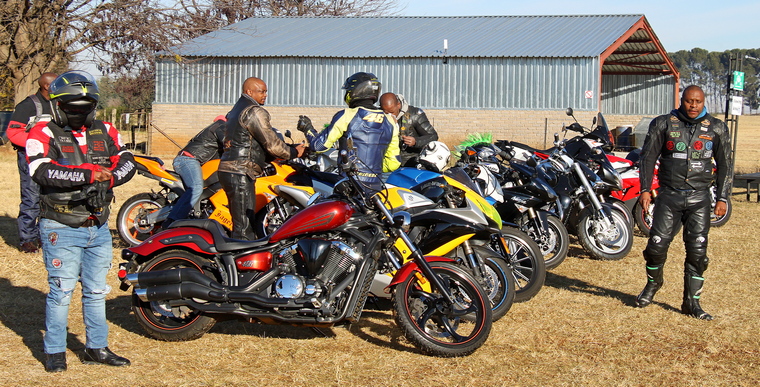 The arrival of the groups of bikers

Bikes and Planes together with Bikers and Pilots have shared close relationships since the dawn of the mechanical and aviation era. The first bike race started when the second bike was built, the same for air races. After the end of WW2 many pilots craved the Adventure and Freedom of open skies, and found the same in the open road with motorcycles. This love and passion for our machines, open spaces, freedom, speed and adventure is still shared today by pilots and bikers alike. A survey by Back Country Pilot revealed that approximately 85% of pilots ride motorcycles for this reason we are bothers.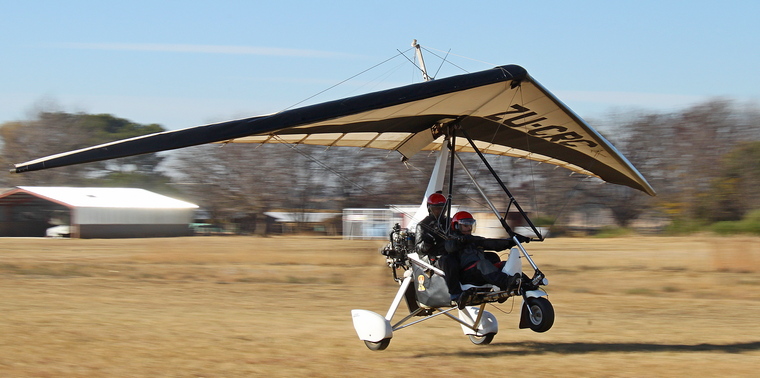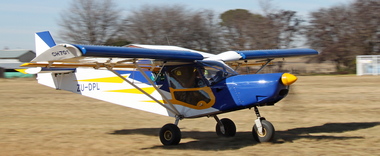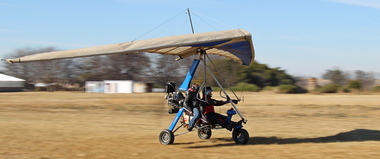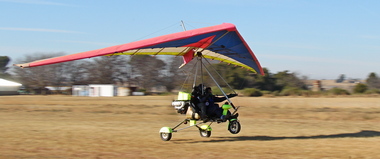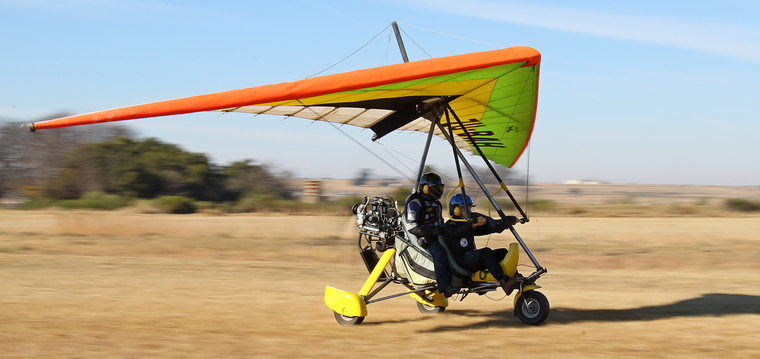 The aircraft used during the day

The like-mindedness of motor cycle riders and microlight pilots made for a fantastic experience, and the weather played along really well.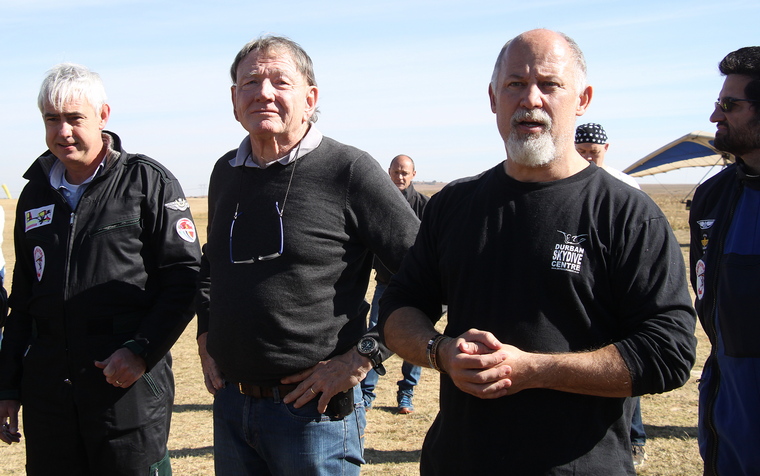 From left to right RAASA's Neil de Lange, Alan Pepper, RAASA's Pierre Laubscher and Neville, one of the pilots who flew on the day

The idea was born when Neil and Pierre discussed the idea of a brotherhood of flying and riding with Mandla and Donovan, and get the guys together for a fun filled day with bikes and trikes. This soon grew, and Alan and Mark joined to bring a Savanah and Cheetah.


The Bikers, pilots and organisers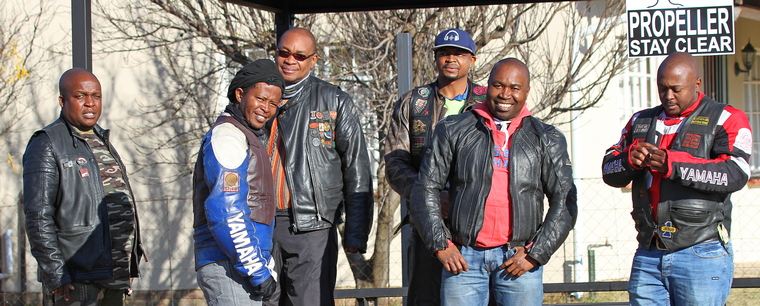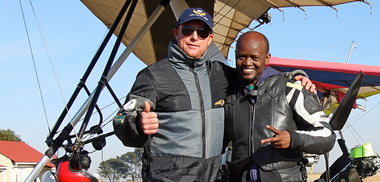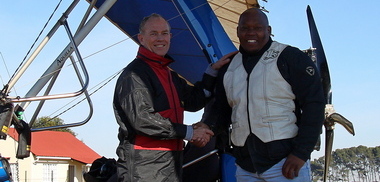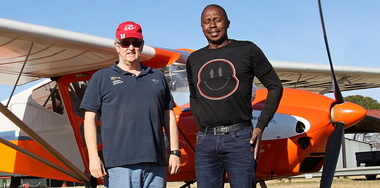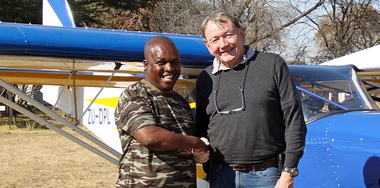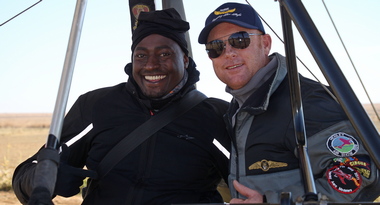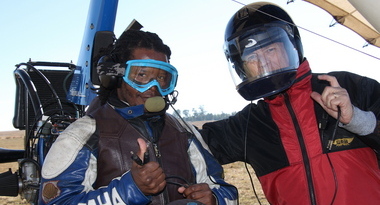 Some of the pilots with some of their passengers

"We had so much fun, and will do it again, soon!" Was the opinion of all.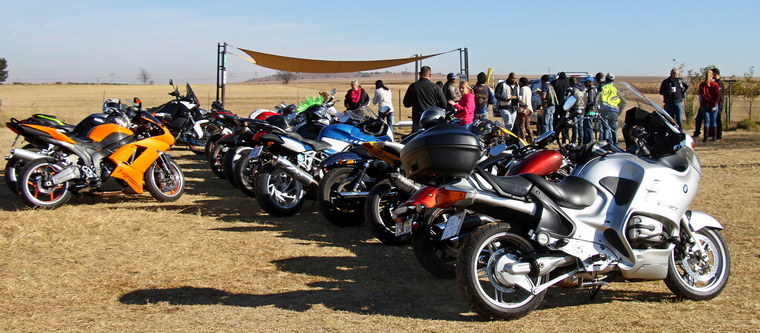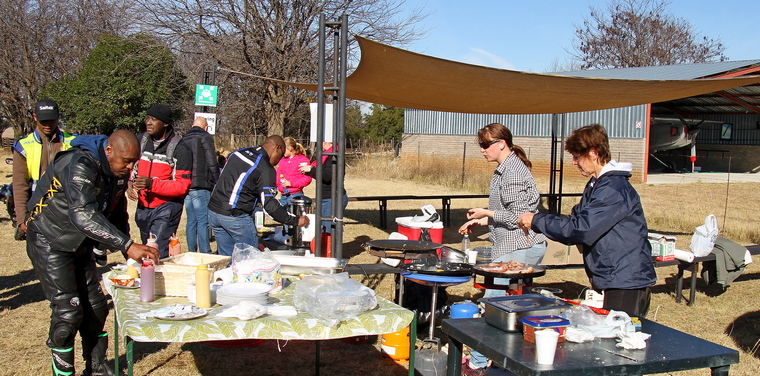 Refreshments being served and time to socialise

Thanks to Neville, Donovan, Mike, Neil, Mark and Alan for making the flying possible, Ralph and Liz for the hospitality, Robbie, Oliver and Gary for their support and Jodi, Alvira and Madelyn for the food and refreshments.