Thursday morning, 31st of May eight fixed wings and two Gyrocopters from Groblersdal Flying Club as well as three fixed wings from Nysltroom Flying Club departed for a four day break-away to the Kalahari.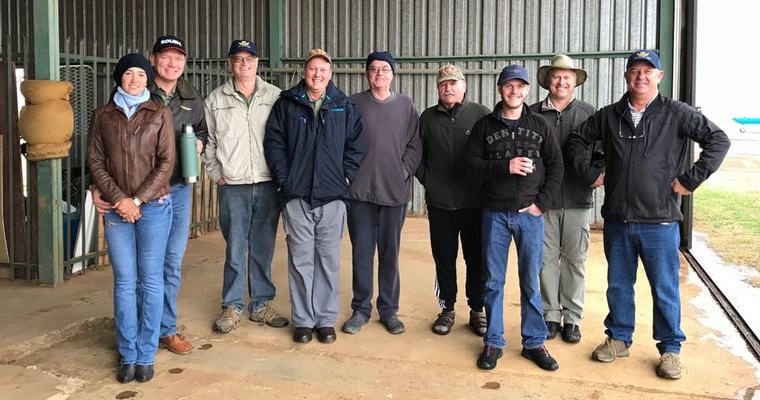 Groblersdal Pilots: Frix Roux, Dries van Zyl, Riaan van der Heever, Geerd & William Borchers, Bachies and Ewald & Cobus Peens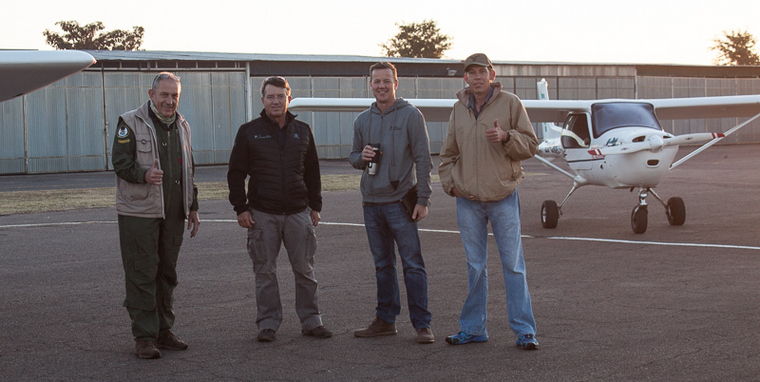 Nysltroom Pilots: Richard Nicholson, Arien Oerlemams, Jan Dry and Adam Barnard.


DAY 1:
According to our briefing, everyone was supposed to meet up at Tempe Airfield just outside of Bloemfontein and fly together as a group to our first overnight stop at Gariep Dam. "Mother Nature" had other plans in store for us! Some aircraft diverted to Kroonstad and Henneman whilst the three aircraft from Nylstroom had to divert to Potchefstroom due to some very angry storm cells.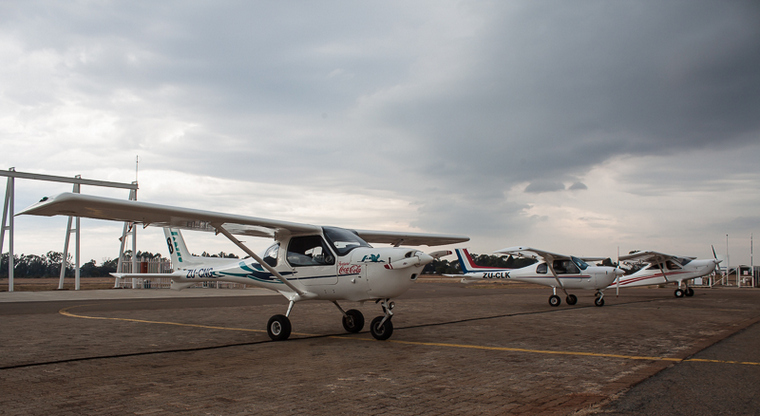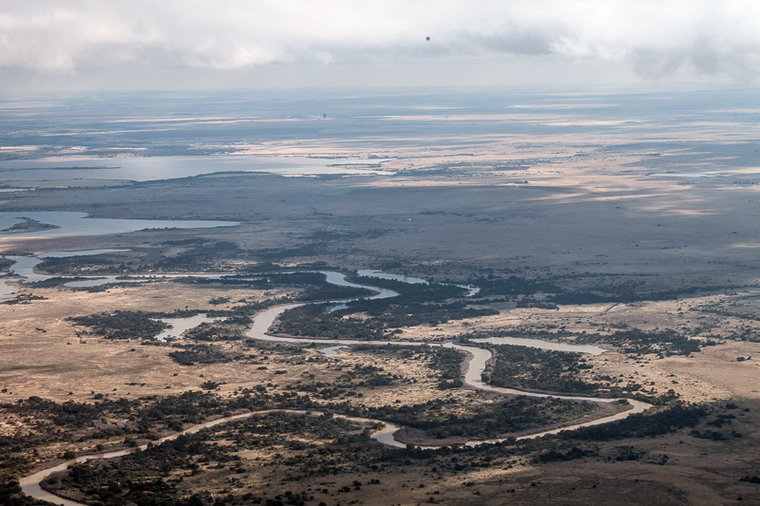 With the storms behind us, everyone departed from their respective airfields for a fuel stop at Tempe. Once past Bloemfontein it was blue skies all the way to Gariep Dam.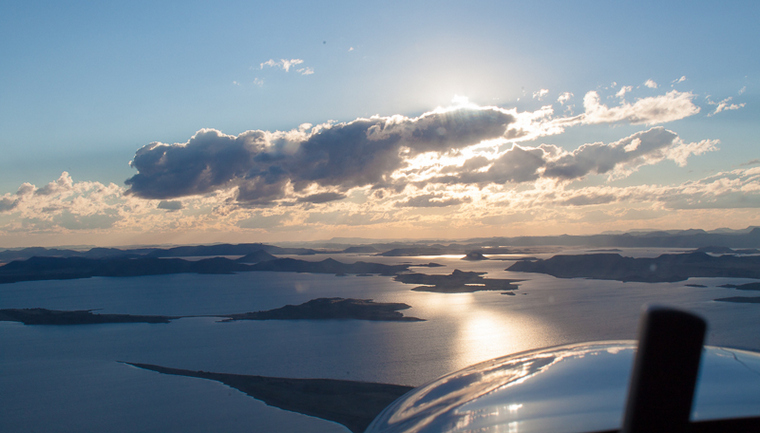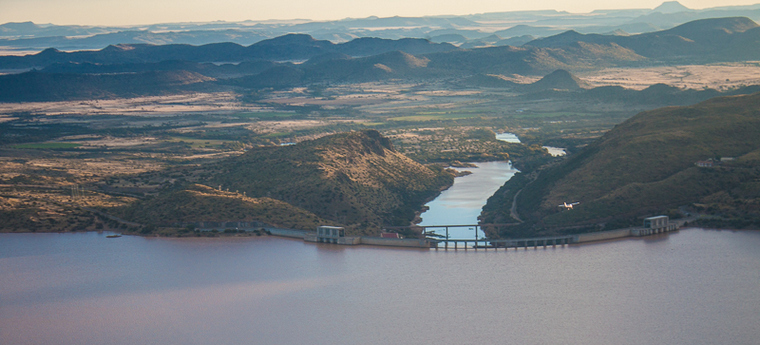 Gariepdam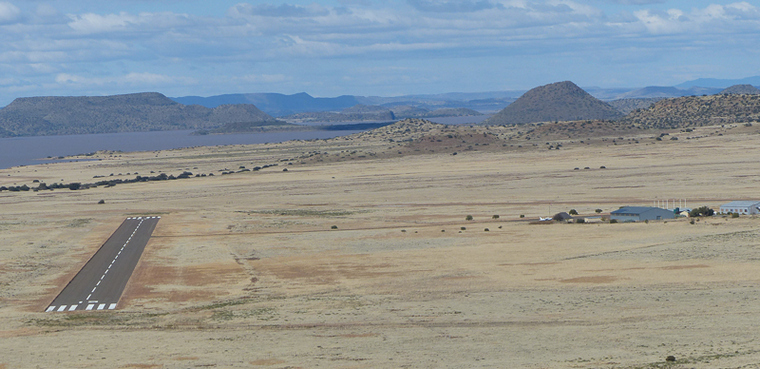 Gariep Runway

Needless to say a few very cold beverages and a hearty "home cooked" meal was enjoyed at the end of the day.
DAY 2:

Following the Orange River, our first leg of the day took us to Orania, where some of the slower aircraft were topped up and our bellies refueled with a real "Boere Breakfast".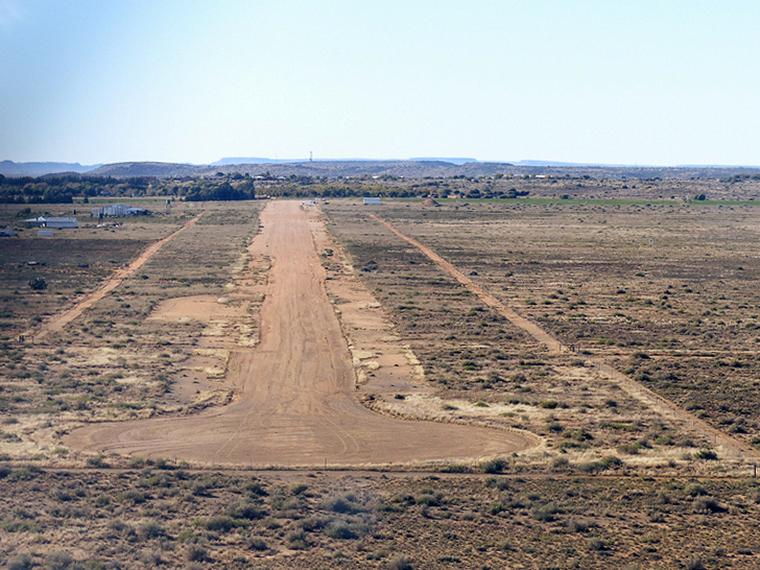 Orania runway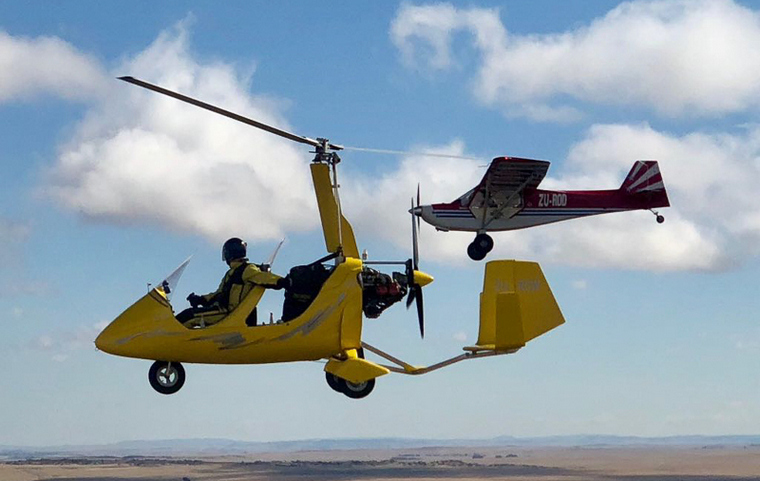 Orania

With a headwind of 35 knots, the second leg took some of us to Douglas for a fuel stop, whilst others opted to route direct to Upington before the last leg to Ashkam.
Most probably the longest and most featureless leg of this trip was between Douglas and Ashkam, with nothing but dunes and trees as far as the eye could see. There was a bit of confusion between the first four aircraft arriving at Ashkam as to where we were supposed to land. The only runway we could see was just across the Botswana border (a five minute walk from the Lodge where we stayed) or a wet-looking salt pan. After a few precautionary "runway "inspections" at the Salt pan the first aircraft touched down and was soon followed by the rest of the group.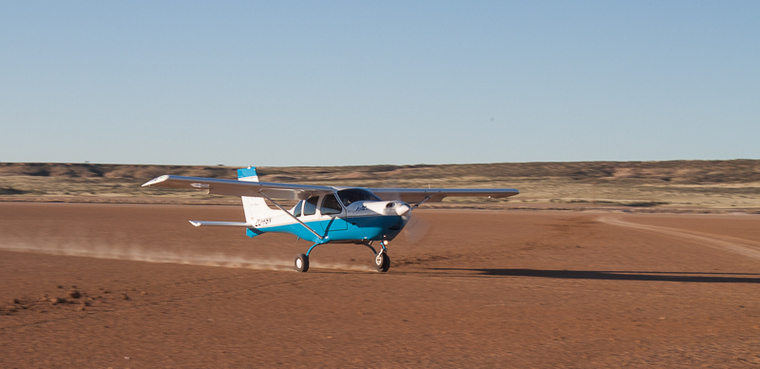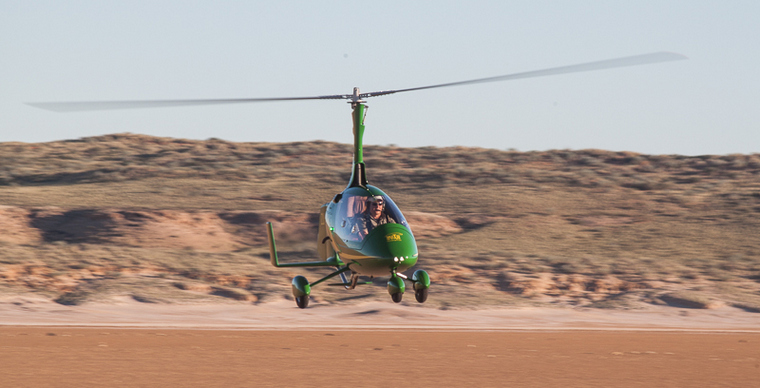 Ashkam

The day ended with one of the most beautiful sunsets I have ever seen, followed by the most delicious Kalahari Lamb dishes.
DAY 3:

The idea was to take off just after sunrise - coming from 'UP NORTH "we did not even think about the possibility of aircraft covered with ice and engines not turning over. Not being prepared for ice we had to wait a little bit for things to warm up before we could depart for Augrabies.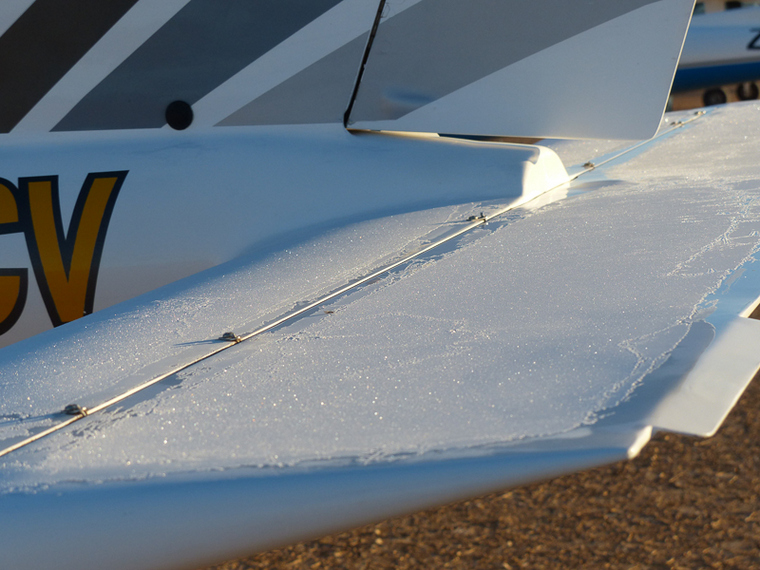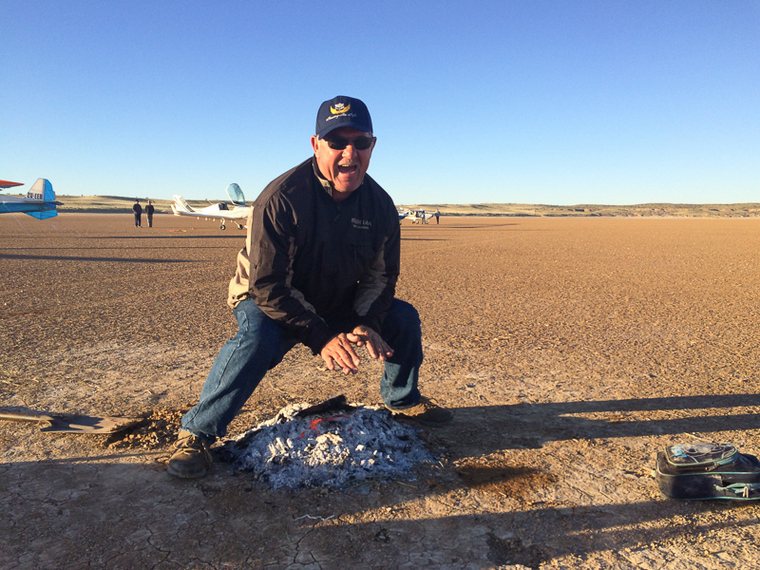 Although the falls was not in flood as it was a few weeks ago, it was still a spectacular sight.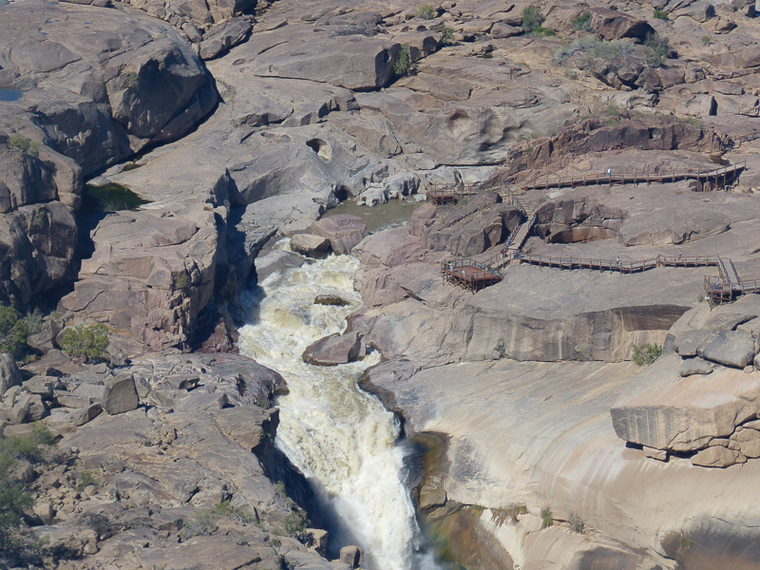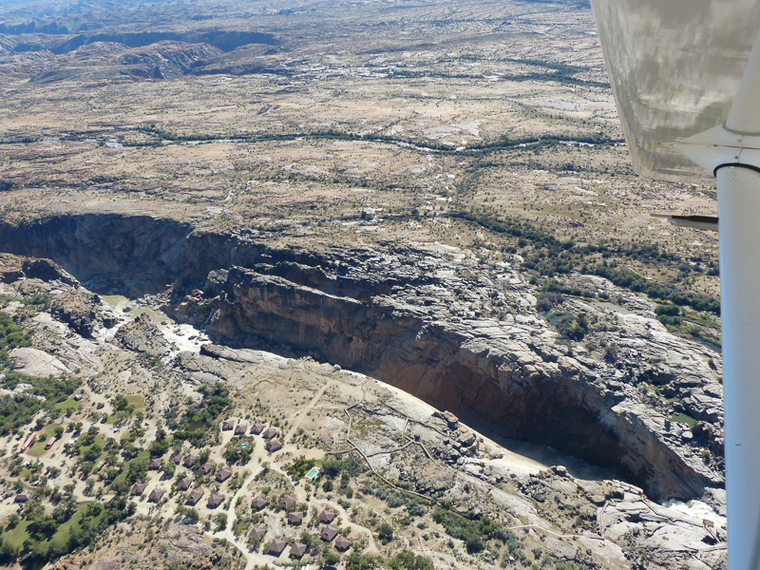 Augrabies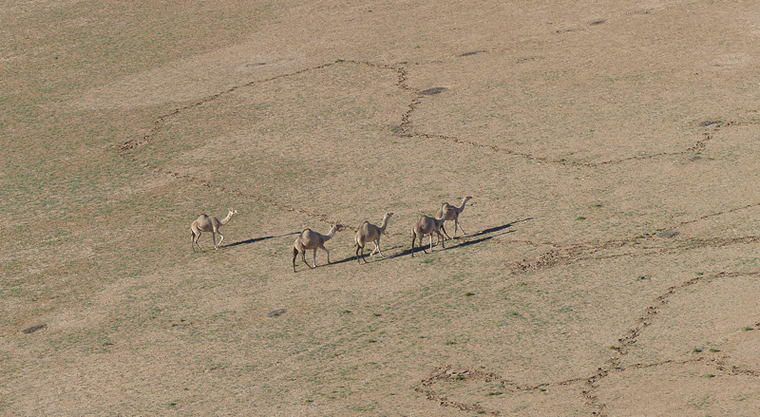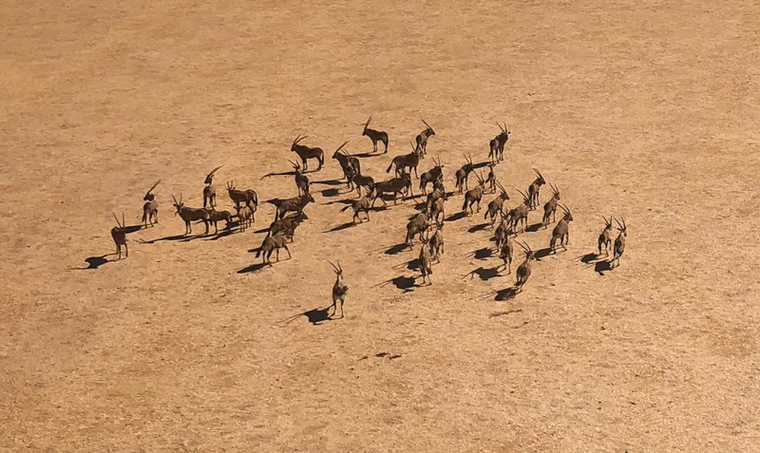 Camels & Gemsbok

After bodies and aircraft were refueled at Augrabies Airfield we set course for Hakskeen Pan. Hakskeen Pan is a salt and mud pan covering 140km≤, sometimes used for land speed records due to its flatness and size.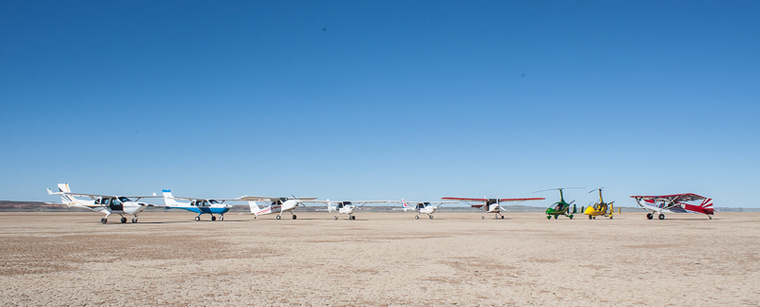 Hakskeenpan

Here we landed for a few photos before returning to Ashkam to refuel before our trip home the next day.
DAY 4:

Although the aircraft was not as iced over as the previous morning, we still got off to a late start due to some of the aircraft not wanting to start. Our route took us home with a fuel stop at Kuruman and Rustenburg.
Some numbers from the trip:
∑ Average of 22 hours flown per aircraft
∑ + - 1425 nautical miles ( as one of the Groblersdal Flying club members put it - It's about the distance between Groblersdal and Somalia)
∑ Average of 400L of fuel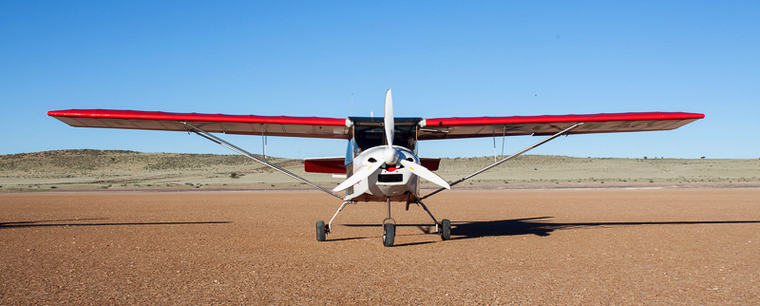 I must make special mention of a 17 year old, young man Driaan Van der Heever who only recently completed his PPL who flew with us.
A Big thank you to Dawie Erasmus and Willem Kruger for arranging this great weekend!