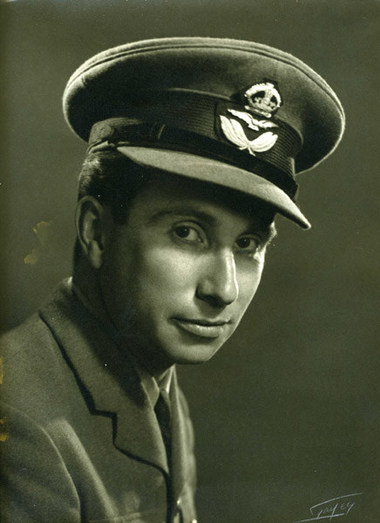 William Meade Lindsley "Billy" Fiske III (4 June 1911 - 17 August 1940) was the 1928 and 1932 Olympic champion bobsled driver and one of the first American pilots killed in action in World War II. At the time Fiske was serving in the Royal Air Force (RAF).
Between his Olympic career and his military service, Fiske was instrumental in the early development of the Aspen ski resort. He and a partner built the first ski lift and lodge in the remote Colorado mountain town. Others would continue their work after the war.
Fiske was one of seven US aircrew personnel who fought in the Battle of Britain. Due to the neutrality of the United States, Fiske pretended to be a Canadian. He joined the Royal Air Force Volunteer Reserve and was promoted to the rank of Pilot Officer on 23 March 1940. Fiske undertook his flying training at No. 10 Elementary Flying Training School at RAF Yatesbury, Wiltshire, before moving to RAF Brize Norton, Oxfordshire, for advanced flying training. As an American citizen, he "duly pledged his life and loyalty to the king, George VI," and was formally admitted into the RAF.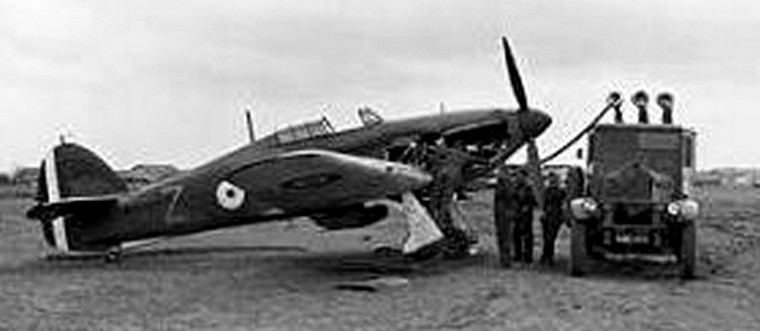 Hurricane. Photo Public Domain / commons.wikimedia.org

Fiske joined No. 601 Squadron RAF, a Hawker Hurricane unit, at RAF Tangmere on 12 July 1940. As one of just 11 American pilots in the campaign, Fiske flew a Hawker Hurricane during the battle and received high praise from his commanders. Squadron Leader Archibald Hope commented: ''Unquestionably, Billy Fiske was the best pilot I've ever known. It was unbelievable how good he was. He picked it up so fast it wasn't true. He'd flown a bit before, but he was a natural as a fighter pilot."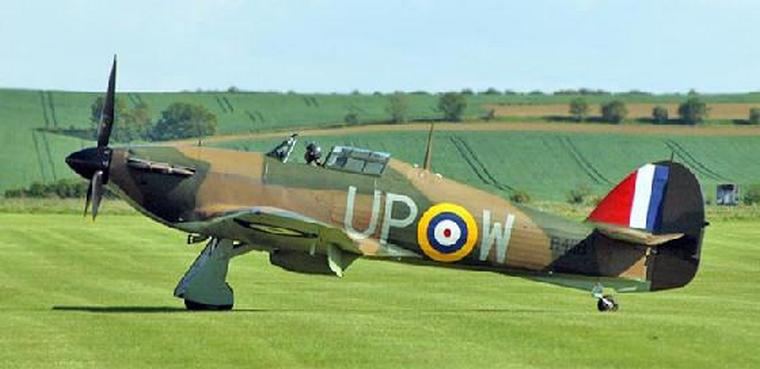 On 16 August 1940 the Squadron RAF were scrambled to intercept a squadron of German Junkers Ju 87 Stukas, dive-bombers. The Squadron destroyed eight but during the fight a German gunner put a bullet through Fiske's fuel tank. Badly burned Fiske nursed his Hurricane home. Although he landed his aircraft safely his fuel tank exploded and Fiske passed away 48 hours later.
He was buried in the churchyard of St Mary and St Blaise, in the southern English town of Boxgrove.
The following year on American Independence Day, a plaque was unveiled in the crypt of St Paul's by Sir Archibald Sinclair, the Secretary of State for Air.
The plaque reads, simply: "An American citizen who died that England might live".
At the ceremony, the words were spoken: "Here was a young man for whom life held much. Under no compulsion he came to fight for Britain. He came and he fought and he died."