THIS WEEK IN MIDWEEK UPDATE

Plan Your Weekend……..Forthcoming Events…….Aviation News

Worldwide Incidents and Accidents……This Week in Aviation History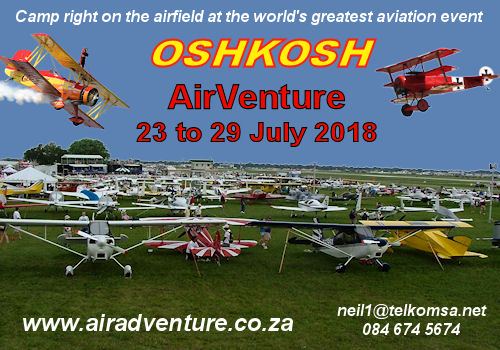 21: Hoedspruit Fun Rally. Contact Wynand Uys email: wynand@ottersden.co.za or Frank Eckard e-mail:
frank.eckard@mweb.co.za
cell: 083 269 1516
21: Krugersdorp Flying Club Airfield Festival and spot landing competition. Contact
kfc@iafrica.com
or phone 082 374 5559
21: Tailwinds fly-in at Microland. Contact Nick Swardt : Nick Swardt 082 441 8011
23 -29: EAA AirVenture Oshkosh, Wisconsin, USA
Camping on the airfield contact Neil Bowden E-mail:
neil1@telkomsa.net
Hotels in Appleton contact Calvin Fabig E-mail:
calvin@designer.co.za


28: CAA Safety Campaign Launch Midrand Conference Centre. RSVP Kgomotso Malema at
malema@caa.co.za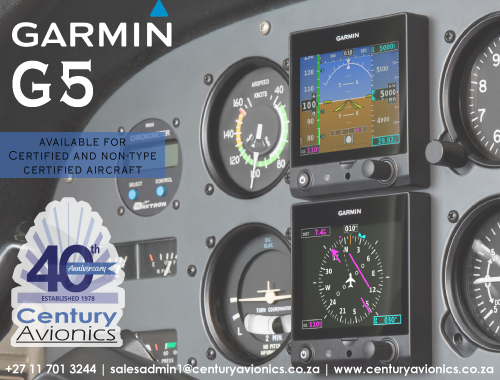 1: EAA Chapter 322 meeting. Dickie Fritz Moth Hall Edenvale. Contact:
editor@afskies.co.za
1-5: SAC SA Nationals Tempe Bloemfontein. Contact Annie Boone
chunge@mweb.co.za
4: SAAF Museum AFB Zwartkop open practise day. Officer Commanding - Museum
oc@saafmuseum.org.za
012 351 2290
4: Thabazimbi Apiesdoring Carnaval Fly-in. Weekend option or fly in for the day. Contact Chris
cehlers@gmail.com
or 082 371 4492 or Gert 083 652 6208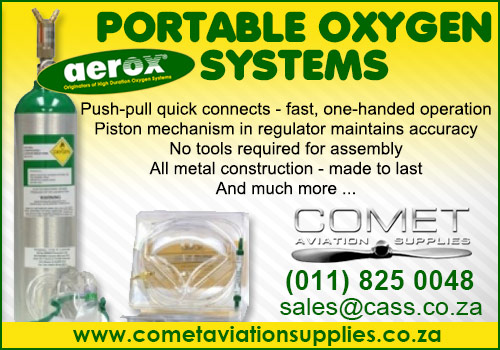 3rd Saturday of every month. Microland. Bring and braai. Fires and bykos provided. Fires start from 09h30. Contact person: Nick Swardt 082 441 8011 or Alan Hussey 072 82 2341
9: Stellenbosch Flying Club Women's Day Fly in. Contact Alison Navarro 083 728 78386
architecnic1953@gmail.com
or Louise Hofmeyer 083 454 1104
louise@airshowsa.org.za
19: Rand Airport Airshow. Contact Stuart Coetzee E-mail:
manager@randairport.co.za
Tel: 011 827 8884
19: World Helicopter Day. Henley Air Rand Airport.
25: Sheila Taylor Fun Rally - Krugersdorp Airfield. Contact Grant Rousseau Cell: 082 329 3551E-mail:
gr@kama.co.za
25 - 25: Bethlehem Airshow Stefan Fourie
fouriesj1491@gmail.com
072 344 9678

1: MAF Fly-in Family Fun Day Aviators Paradise, Brits.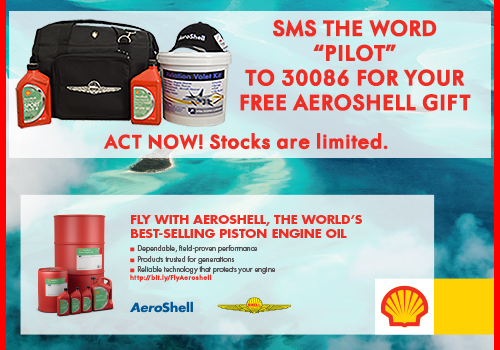 5: EAA Chapter 322 meeting. Dickie Fritz Moth Hall Edenvale. Contact:
editor@afskies.co.za
8: SAAF Museum AFB Zwartkop open practise day. Officer Commanding - Museum
oc@saafmuseum.org.za
012 351 2290
8: Grand Central Fun Rally. Contact Rob Jonkers e-mail:
rob@aerosud.co.za
Cell:082 804 7032
15 to 16: Sport Aerobatics Judges Trophy Tzaneen TBC Contact Annie Boon E-mail:
chunge@mweb.co.za
3rd Saturday of every month. Microland. Bring and braai. Fires and bykos provided. Fires start from 09h30. Contact person: Nick Swardt 082 441 8011 or Alan Hussey 072 82 2341
19 - 23: 2018 AAD EXPO, Waterkloof Airforce Base Leona Redelinghuys
info@aadexpo.co.za
084 840 3215
www.aadexpo.co.za
22: 49th Oudtshoorn Scale Fly in. Cango Flying Club.
21-24: MISASA Africa Cup-Microlight Weekend 2018 at Hotel Numbi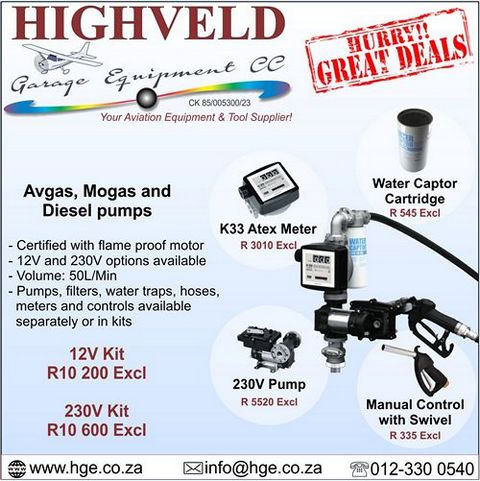 3: SAAF Museum AFB Zwartkop open practise day. Officer Commanding - Museum
oc@saafmuseum.org.za
012 351 2290
3: EAA Chapter 322 meeting. Dicky Fritz Moth Hall Edenvale. Contact:
editor@afskies.co.za
6: Secunda Flying Club Rally. Contact Jonty Esser e-mail:
chairman@sapfa.co.za
cell: 082 855 9435
20 to 21: Sport Aerobatics North West regionals Parys Contact Annie Boon E-mail:
chunge@mweb.co.za
3rd Saturday of every month. Microland. Bring and braai. Fires and bykos provided. Fires start from 09h30. Contact person: Nick Swardt 082 441 8011 or Alan Hussey 072 82 2341


The Aviation Radio Show; get all your questions answered in one place. To listen to a recording of the live broadcast click on the link:
www.debela.co.za/aviation-radio-show






AIRVENTURE 2018




CAMPING AT OSHKOSH




One of the most popular ways to experience EAA AirVenture is to camp, whether it's drive-in camping in Camp Scholler or setting up your tent under the wing of your own airplane.
You're located right on the AirVenture grounds and a part of the unique community of aviation enthusiasts.
A three-day minimum is required and at least one person in your party must be an EAA member.
AIRVENTURE GROUNDS ARE BETTER THAN EVER IN 2018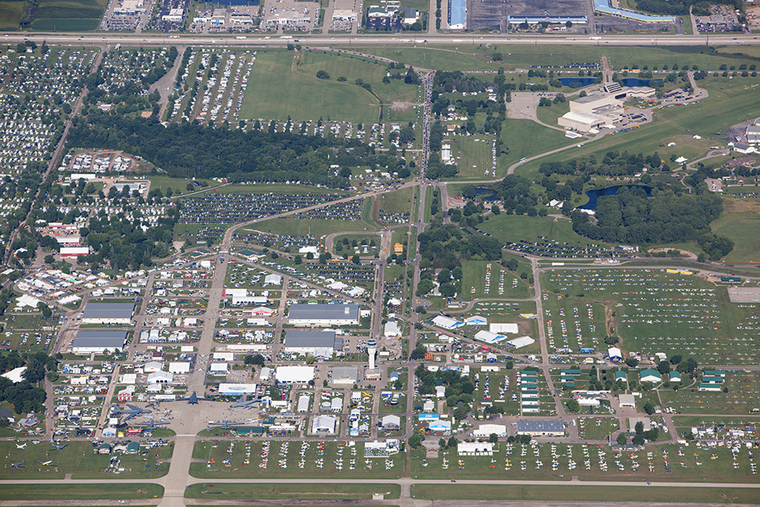 EAA AirVenture Oshkosh is host to thousands of unforgettable aircraft and more than half a million aviation enthusiasts every year, but neither of these things would be possible without the AirVenture grounds there to support it all. Visitors in 2018 will notice some improvements to the event grounds. Photo by Jim Raeder.


After seeing more than 16,000 visitors in 2017, the EAA Seaplane Base will be better equipped to handle the increased volume of visitors this year with various improvements, including relocation of the food area to better accommodate traffic flow. Visitors will also experience easier access to the vendors at the seaplane base.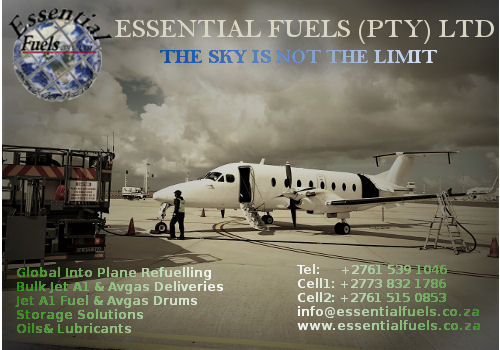 The Tailwind Café in the Homebuilts area received a concrete foundation and tent for last year's convention, making it a popular spot. This time around it will be even better, with an overhead pavilion to create a nice area for people to gather within the homebuilt community and watch the activities.
The Vintage area will see the opening of Charlie's Park adjacent to the Vintage Hangar this year. Named in honor of Charlie Harris, a longtime Vintage Aircraft Association member who served in several volunteer capacities during his lifetime, Charlie's Park will open with a dedication program during AirVenture on Monday, July 23, at 11:45 a.m.
The Warbirds area will be home to a new youth education center that will house several flight simulators and host youth-oriented activities.
The building directly northwest of the tower that formerly housed the sweepstakes will now be used to support the Oshkosh Convention & Visitors Bureau and the Wisconsin Department of Tourism. The sweepstakes will now be located at the EAA Four Corners.
Other grounds additions include enhancements to the North 40 convenience store, a well to provide additional water for attendees and an additional shower trailer at the South 40, a new road in Camp Scholler to improve accessibility, and 117 new electrical campsites.
Other small changes to the grounds will be made as well, as EAA strives to make Oshkosh the best possible home to aviation's family reunion.
AVIATION CLASSICS HEADLINE FLY-IN THEATER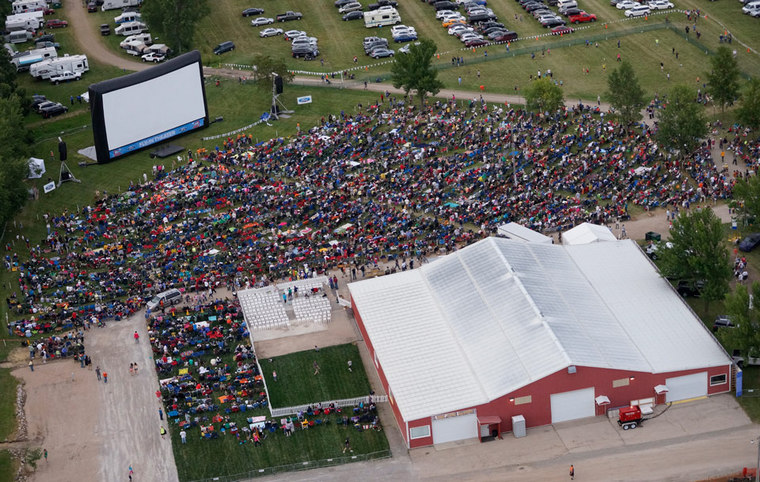 From the early days of barnstorming through the valor of air combat to the glory days of experimental test pilots, the lineup of films at this year's Fly-In Theater, presented by Airbus, will take visitors on a diverse journey through aviation history.


Every night beginning Sunday, July 22, through Saturday, July 28, moviegoers can bring lawn chairs and blankets to the Fly-In Theatre and enjoy a film projected on a five-story screen. And the popcorn's free, too!
Located adjacent to Camp Scholler, the Fly-In Theatre is reminiscent of the drive-in theatres of the past. Each evening the show begins at approximately 8:30 p.m. (approximately 9:30 p.m. on Wednesday and Saturday to follow the night air shows). Each screening is preceded by an entertaining and informative introduction featuring a mix of aviation notables, filmmakers, historians, and others who can provide insight and context to each film. The final line-up of presenters will be published at a later date.
Sunday, July 22: Nothing by Chance

Inspired by author Richard Bach's much-loved nonfiction book, this 1975 film documented Bach and a group of real-life barnstormers as they flew from field to field through the American Midwest in the mid-1970s. We're especially pleased to be hosting a reunion of cast and crew for what is believed to be the first public screening of this lost classic in decades.
Monday, July 23: Spitfire

This feature-length documentary about the venerable British World War II fighter caps a day dedicated to celebrating the 100th anniversary of the Royal Air Force. This screening marks the U.S. premiere of the film.
Tuesday, July 24: Dunkirk

Released in 2017, this film tells the story of what Churchill called "the miracle of deliverance," the massive civilian-supported evacuation of British, Belgian, French, and other Allied troops from northern France in May and June of 1940. The introduction will include a look behind the scenes at the film's remarkable aerial cinematography.
Wednesday, July 25: Catch-22

Based on Joseph Heller's dark satirical novel about a squadron of U.S. Army Air Forces bomber crews in the Mediterranean, this 1970 film is best remembered for its spectacular flying sequences. One of the airplanes featured prominently in those scenes is EAA's own B-25, Berlin Express.
Thursday, July 26: Toward the Unknown

This 1956 classic stars William Holden as an Air Force fighter pilot assigned to flight test duties at Edwards Air Force Base. Shot on location with the full cooperation of the U.S. Air Force, this remarkable time capsule of a film features nearly every type of airplane that was in the Air Force's inventory at the time.
Friday, July 27: The Great Waldo Pepper

If you ask people to name their top 10 favourite aviation movies, this barnstorming classic from 1975 is one that will show up on nearly every list. The introduction to this film will include a special sneak peek at the upcoming World War I documentary, The Lafayette Escadrille.
Saturday, July 28: Air America

This action/comedy, released in 1990, offers a look into the chaotic world of the CIA's secret airline operating in Laos in the Vietnam era. The presentation before the screening will take a potentially surprising look at the film's facts vs. fiction.
Admission to all movies at the Fly-In Theatre is included with your AirVenture wristband.
A DOZEN C-47S/DC-3S EXPECTED AT AIRVENTURE 2018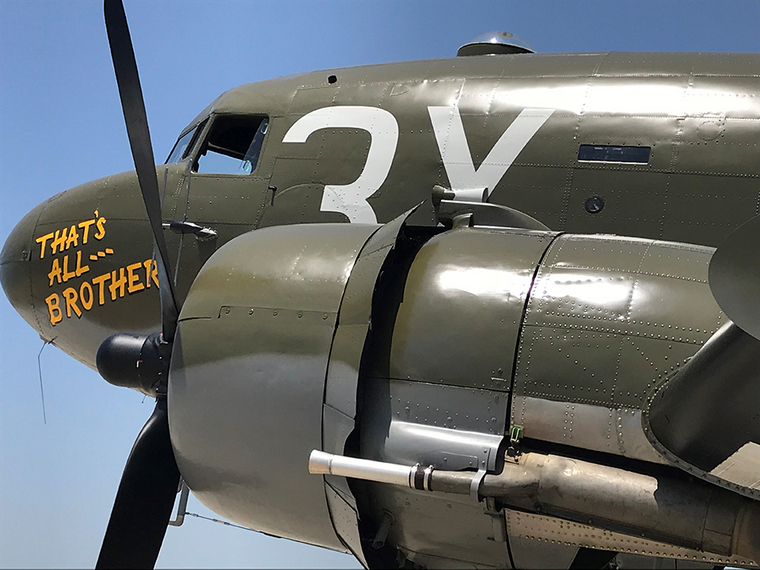 That's All, Brother, the C-47 that led the D-Day invasion into Normandy, is among roughly 12 C-47s and DC-3s expected at EAA AirVenture Oshkosh 2018. The historic warbirds will be in Oshkosh as part of their preparation for the June 2019 recreation of the flight into Normandy. Photo by Jim Ellis.


Eric Zipkin, chief pilot of the D-Day Squadron, said his group is supporting the Daks over Normandy effort by organizing the C-47s and DC-3s crossing the Atlantic for the Normandy flight, which will take place on the 75th anniversary of D-Day.
"AirVenture is kind of the second stop in our U.S. tour of getting things set up to go across," Zipkin said. "We're going to have about a dozen airplanes, including That's All, Brother, and a couple [of] other Commemorative Air Force C-47s as well. We're looking to do several major things, one is we'll be flying in the air show as a formation group similar to the T-6s and the T-28s."
A C-47 will be featured in Warbirds in Review during the week of AirVenture, and informational sessions will be available with pilots and crews for the general public as well. Oshkosh will also offer a chance for individuals to learn more about bringing their airplane with for the Normandy flight, or volunteering to support the effort in other ways.
Zipkin said the D-Day Squadron is looking to make a big splash both through the flights and the presentations and information available on the ground, in order to pay homage to these incredible airplanes.
"The C-47 is an extraordinary warbird because it's not just a warbird," he said. "It has a history that really tells the story of the 21st century. It was born out of an economic expansion of leading edge technology in the 1930s, and then America went to war and the DC-3 put on fatigues just like the rest of the country and went to war. And won the war."
A DOZEN CJ-6S EXPECTED AT AIRVENTURE 2018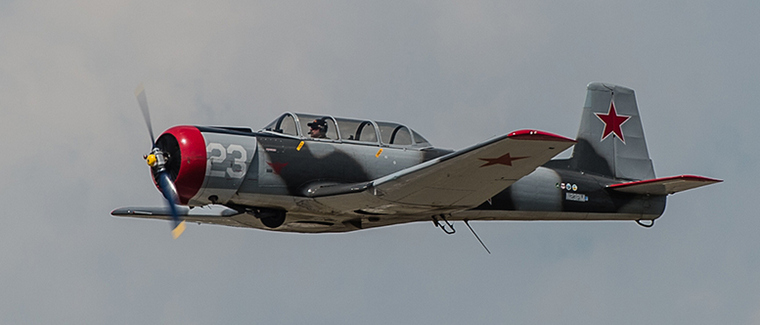 Up to 15 Nanchang CJ-6s are expected to be in attendance at EAA AirVenture Oshkosh 2018. The CJ-6s will participate in a mass arrival on Monday, July 23 during AirVenture, in addition to performing formation flights during the daily air shows. Photo credit: Dave Witty.


Dan Booker, EAA 790516, who is organizing the CJ-6 gathering in Oshkosh, said the CJ-6 is a similar design to the Yak-52.
"It has a slightly bigger cockpit, carries more fuel, and only lacks slightly in the aerobatic capability compared to the Yak," Dan said. "The CJ is a great entry warbird."
More information on the CJ-6 is available on the RedStar Pilots Association website and in person at the RedStar tent in the Warbirds area during AirVenture.
KC-135 CREW INVOLVED IN F-4 RESCUE TO SPEAK AT THEATRE IN THE WOODS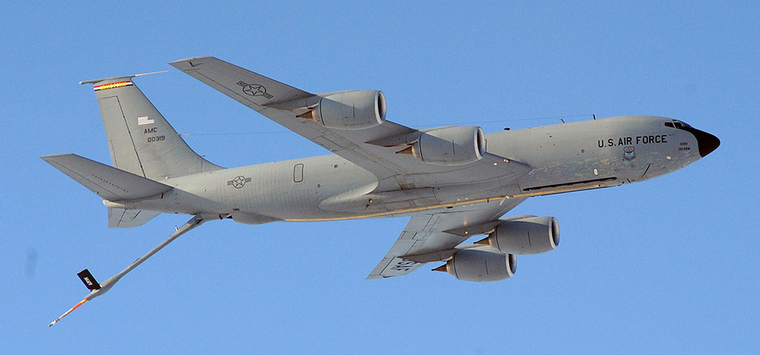 As part of the Salute to Tankers and Air Force Reserves theme for Saturday evening's Theater in the Woods activities at EAA AirVenture Oshkosh 2018, a few members of the KC-135 Stratotanker crew involved in the rescue of an F-4 Phantom fighter jet over the Atlantic Ocean in 1983 will be present to discuss the daring mission.


On September 5, 1983, 24 F-4 jets were scheduled to travel to Germany from the United States, but because they didn't have the long-range capacity necessary to cross the Atlantic, they were to be escorted by KC-135s, which would refuel them along the way. Midway across the north Atlantic, one of the Phantoms began having serious mechanical issues and the decision was made to reroute it to Gander International Airport in Newfoundland, Canada. When it was determined the F-4 wouldn't make it to land on its own, a KC-135 was called in to help out.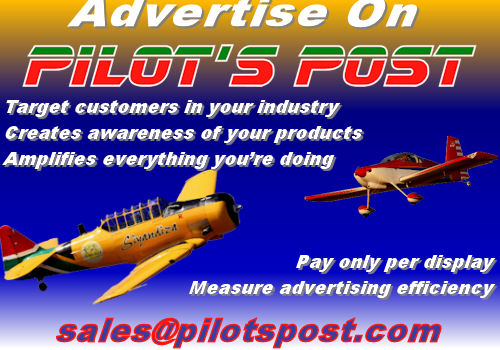 Ron Craft, then a 23-year old assistant crew chief on his very first mission, recalled the incident vividly, describing how his KC-135 raced to where the fighter jet was and attempted to connect its refuelling boom to the F-4 to use as a tow bar on three separate occasions, eventually getting it to latch and hold. During the entire ordeal, the fighter jet was losing power and descending and at one point prior to the KC-135 finally hooking up to the F-4 and slowly towing it more than 500 miles to Newfoundland, the two airplanes were only 1,500 feet above the crashing waves.
"We tried to slow down as much as possible to back up to him because he couldn't go any faster and we couldn't go any slower. The only thing keeping us airborne was we were nose-down in a dive," Ron said. "Our boom operator, even in these conditions, was able to make a hook-up on the first shot. We used our refuelling boom as a tow bar and brought him out of a dive and levelled him off at about 9,000 feet, but we must have gone a little too fast and it was a brute-force disconnect and he broke off and went into another dive. We had to do the whole scenario over again. The second time we made the hook-up and levelled off, we were only 1,500 feet off the water, watching waves break.
"After the second hook-up, we went a little slower, got a little higher and he still broke off. We had to go in for a third hook-up after two brute-force disconnects, which is completely unheard of. During the first hook-up, I'm lying next to the boom operator, and we start to ascend and the dead weight of that fighter was bending our boom like you're bringing a bigmouth bass out of the reservoir. It's not supposed to bend. We thought we were going to watch it break off, but it held on."
What stuck with Ron was the way his fellow crew members handled an unprecedented situation in the face of long odds of success.
"This was my first mission, but just seeing the professionalism of my entire crew, from the crew chief to the boom operator, navigator and co-pilot, pilot. It was so inspiring. They were so collected as they were doing this and I had no idea that they didn't do this every day. I was thinking, 'My God, we've got the coolest job in the world.' It wasn't until later on that I learned that we were close to being the water ourselves. … This isn't something you train for. We were basically making it up as we went along."
HELP BUILD A PLANE IN 7 DAYS AT EAA AIRVENTURE OSHKOSH 2018

The hugely popular One Week Wonder project, where a complete airplane is built over a seven-day period, is returning to EAA AirVenture Oshkosh in 2018.
This time, the airplane will be a Van's RV-12iS, a member of the family of kit aircraft that are the most popular kits in the world. Van's Aircraft will be celebrating the 10,000th RV flying during AirVenture 2018.
"The tremendous response to our 2014 One Week Wonder build led us to bring back the project in 2018," said Charlie Becker, EAA's director of chapters and communities and homebuilt community manager.
"Thousands of people became part of the builders' logbook in 2014 by pulling a rivet or assisting in another stage of construction. In addition, thousands more discovered the methods and skills that go into building a safe, fun personal airplane. We know that experience will be even better at Oshkosh next year."
More than 2,500 people participated in the 2014 project, which culminated in the successful taxiing of a Zenith CH 750 on the event's final afternoon. That airplane continues to fly today, visiting EAA chapters and other aviation events throughout the country. It is a testament to the accessibility and possibilities available through the homebuilt aircraft community.
The RV-12iS aircraft was chosen for the 2018 project because of its popularity, ease of construction, and smooth flying characteristics. Construction will begin at 8 a.m. on Monday, July 23 - AirVenture's opening day - with a goal for completion by the end of the afternoon air show on Sunday, July 29.
"I developed the RV series of aircraft 40 years ago to give people a pathway to safe, enjoyable flying in an economical way," said Van's Aircraft founder Richard VanGrunsven, EAA Lifetime 3204. "To showcase the possibilities of the RV-12iS in such a public way as at Oshkosh is extremely exciting. I'm definitely looking forward to watching this building project's success."
ROTAX INFORMATION SESSIONS AT THE EAA AIRVENTURE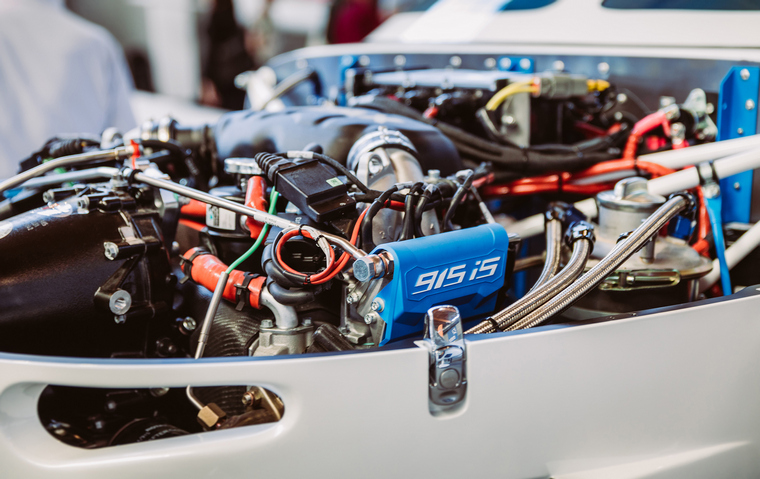 The Rotax Flying and Safety Club (RFSC) and BRP-Rotax are offering information sessions conducted by experienced RFSC instructors during the EAA AirVenture Oshkosh 2018 in Wisconsin, U.S.A., the world's largest annual gathering of aviation enthusiasts. Photo © Rotax.


The training sessions are addressed to those who would like to learn more about Rotax aircraft engines in general and about the Rotax iS aircraft engine series in particular:
MONDAY
10.30 - 11.30 - Rotax Info Session
01.30 - 02.30 - Rotax Fuel Injected Info Session
Rotax booth #265
TUESDAY
10.30 - 11.30 - Rotax Info Session
01.30 - 02.30 - Rotax Fuel Injected Info Session
Rotax booth #265
WEDNESDAY
10.30 - 11.30 - Rotax Aircraft Engine Info Session
01.30 - 02.30 - Rotax Fuel Injected Info Session
Rotax booth #265
THURSDAY
09.30 - 11.30 - iRMT Renewal Course
10.00 - 11.15 - Rotax 912 Series - Engine Tips by Rotax Network
Rotax booth #265
UL Forums Tent
FRIDAY
10.30 - 11.30 - Rotax Info Session
01.30 - 02.30 - Rotax Fuel Injected Info Session
Rotax booth #265
SATURDAY
10.30 - 11.30 - Rotax Info Session
01.30 - 02.30 - Rotax Fuel Injected Info Session
Rotax booth #265
The registration to attend one of the offered sessions will be possible directly at the booth #265-267 throughout the whole week. Further information about the events at the EAA AirVenture you will find under following link:
www.eaa.org/en/airventure/eaa-airventure-schedule-of-events
Note: Seating at the Rotax booth #265 is limited to 15 people; so please reserve your space early.
With more than 180,000 engines sold in more than 40 years, Rotax aircraft engines lead the light sport and ultra-light aircraft market.

USA, Los Angeles: A Delta Airlines Boeing 737-800 en-route from Los Angeles to Kansas City was accelerating for departure from Los Angeles when the left hand engine failed and distributed shrapnel on the runway. The tower reported flames from the engine and dispatched emergency services. The crew rejected take-off and stopped the aircraft on the runway. The aircraft was towed to the apron.
USA, Mount Jumbo, near Ketchikan: A de Havilland DHC-3T Turbine Otter operated by Blue Aircraft LLC with eleven on board crashed into Mount Jumbo in Alaska under unknown circumstances. The aircraft sustained unreported damage and there was a number of injures. Weather at the time of the incident was approximately two-mile visibility, three miles of ceiling, broken clouds at 1,200 feet, overcast at 1,700 feet and 58 degrees.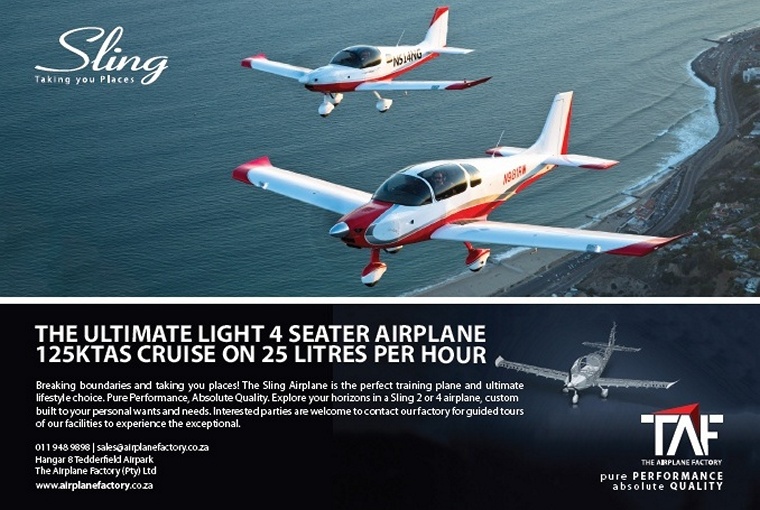 14 JULY 1914

First flight of the Vickers F.B.5 (Fighting Biplane 5) (known as the "Gunbus"), British two-seat pusher WWI military biplane, first aircraft purpose-built for air-to-air combat to see service, making it the world's first operational fighter aircraft.

Vickers began experimenting with the concept of an armed warplane designed to destroy other aircraft in 1912. The first resulting aircraft was the "Destroyer" (later designated Vickers E.F.B.1) which was shown at the Olympia Aero Show in February 1913, but crashed on its maiden flight. This aircraft was of the "Farman" pusher layout, to avoid the problem of firing through a tractor propeller, and was armed with a single belt-fed Vickers gun.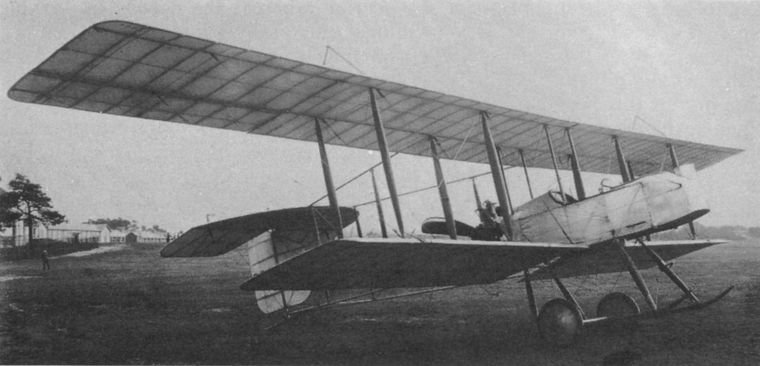 Vickers continued to pursue the development of armed pusher biplanes, and their Chief Designer Archie Low drew up a new design, the Vickers Type 18, or Vickers E.F.B.2. This was a two-bay biplane powered by a single 80 hp (60 kW) Gnome Monosoupape nine-cylinder rotary engine; the aircraft had a steel tube structure, with fabric-covered wings and tail, and a duralumin-covered nacelle with large celluloid windows in the sides.
The unequal-span wings were unstaggered, with lateral control by wing warping, while the aircraft had a large semi-circular tailplane. Armament remained a single Vickers gun mounted in the nose of the nacelle, with limited movement possible, and a very poor view for the gunner. The E.F.B.2 made its first flight at Brooklands on 26 November 1913. It was soon followed by the E.F.B.3, powered by a similar engine, but using ailerons instead of wing warping, and with equal-span wings, while the nacelle omitted the large windows fitted to the E.F.B.2.