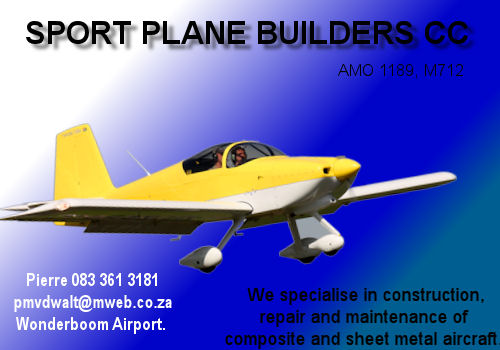 When you are tired of the hustle and bustle of Oshkosh and haven't been to the seaplane base yet why not take a leisurely stroll to the EAA Nature Conservancy and Compass Hill.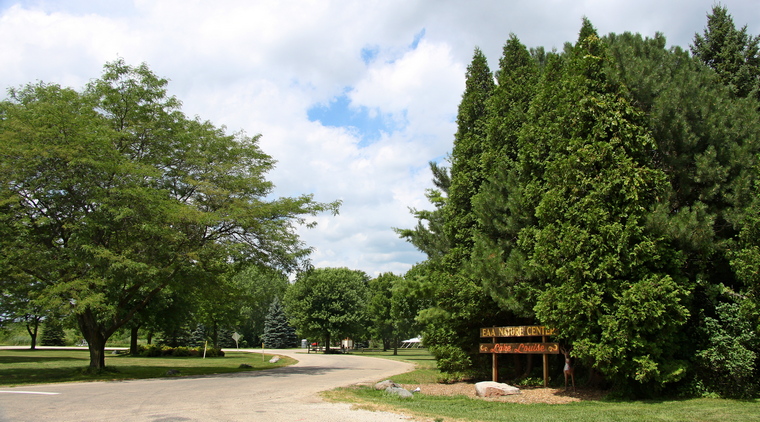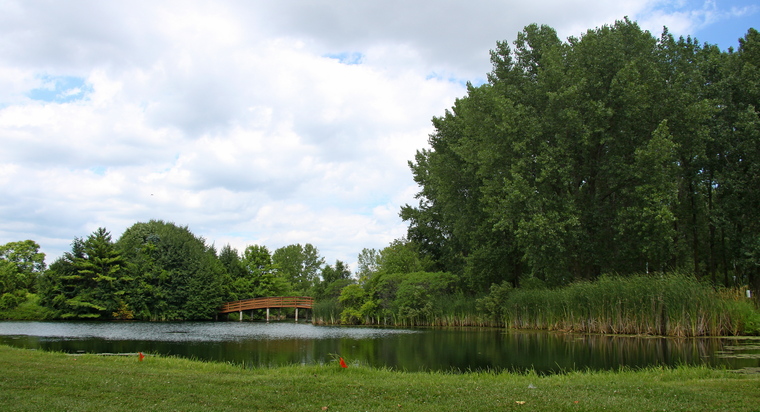 Sit down next to lake Louise and enjoy the peace and quiet before crossing the bridge over the lake and taking the windy path up the hill to the Compass Hill "Wings for Tomorrow" monument. This commemorative overlook is dedicated to the inspiring legacy of flight as shared between generations.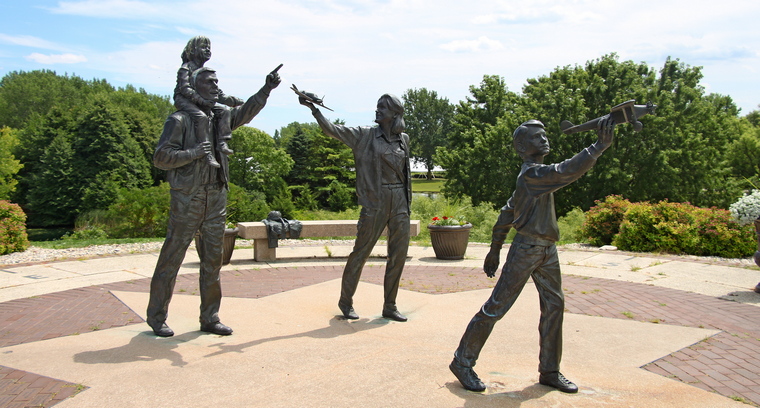 A proud and permanent symbol of EAA values, it is a tribute to all who have shared a love of aviation. At top of the summit, a sculpture entitled "directions" by Larry Anderson depicts a family enjoying aviation together.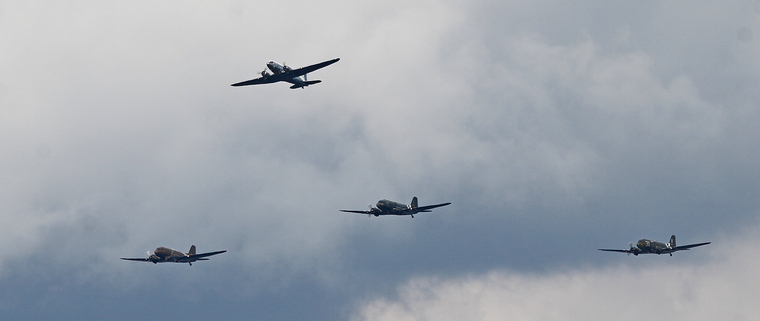 A typical missing man formation


Then climb down to the EAA memorial wall dedicated to those who have loved and supported aviation and have now moved on to that big hangar in the sky. Individually honoured here by their families and friends whom made aviation special in the lives of those they touched. We will remember them with love and appreciation.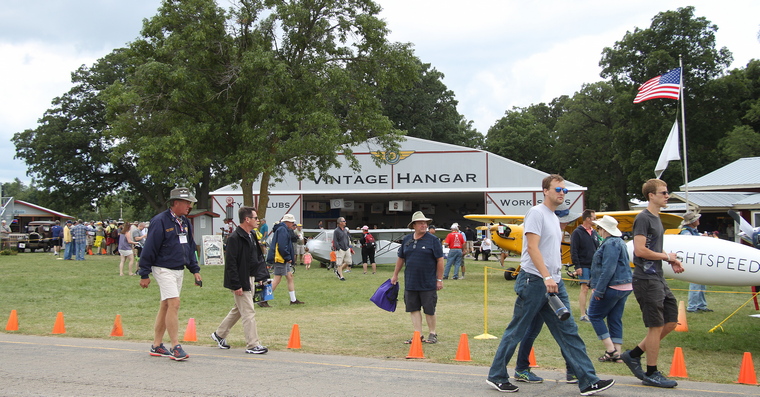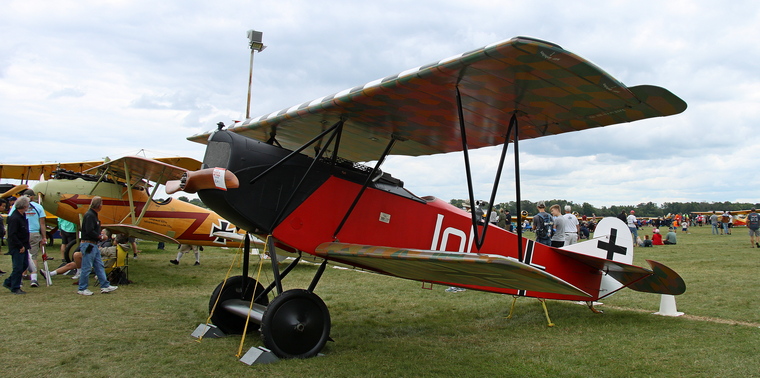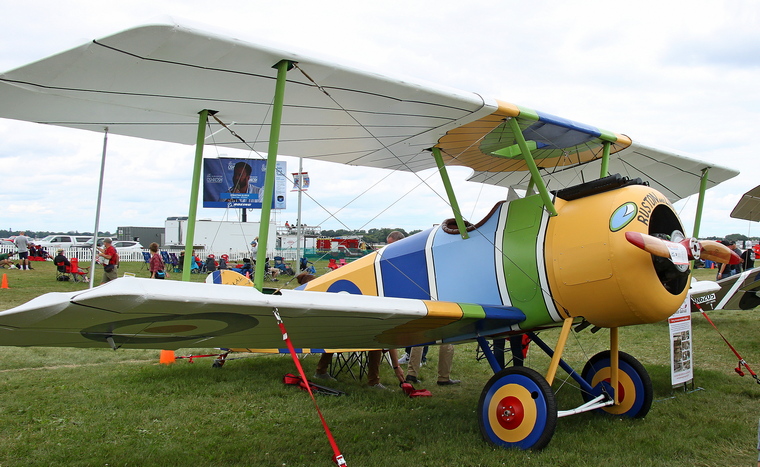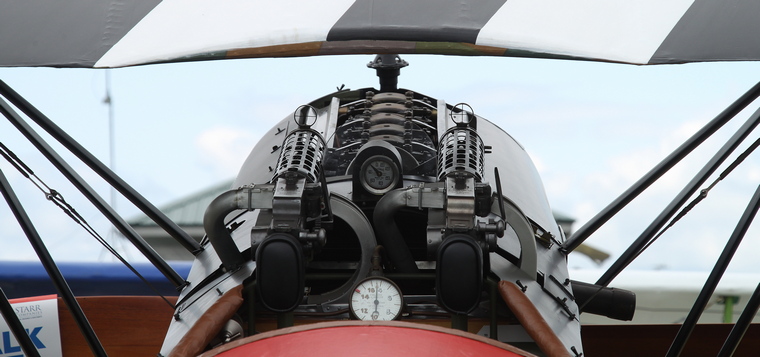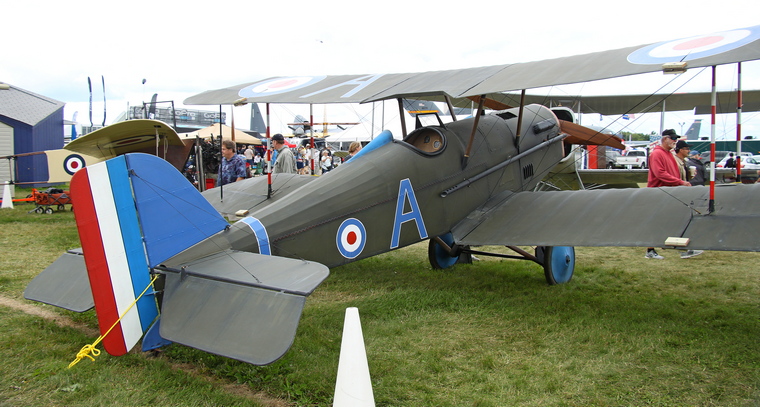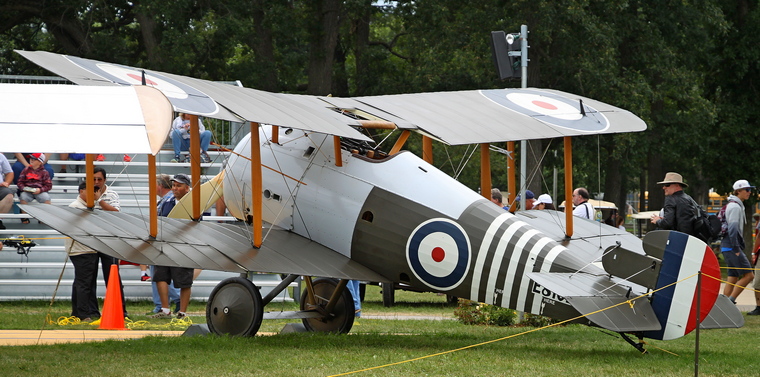 The Vintage area had a variety of WWI aircraft that were on display. These precious relics, lovingly restored and absolutely priceless, are unfortunately only flown when the weather is perfect.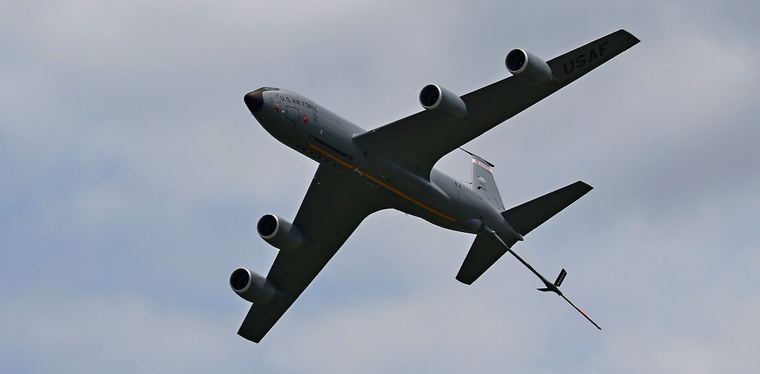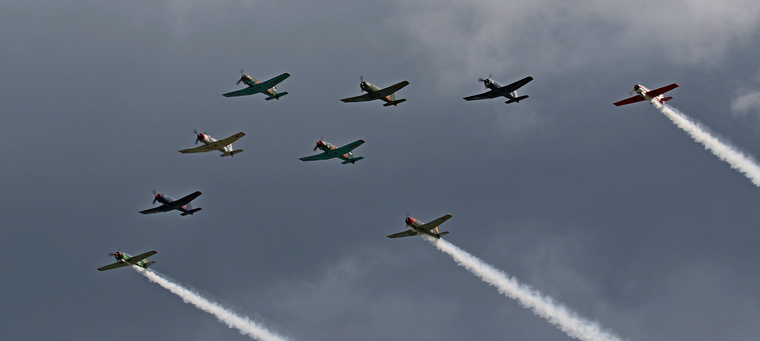 A formation of Nanchang Dragons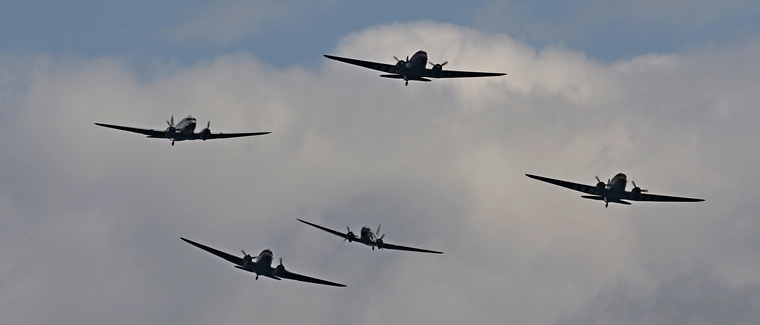 A Douglas DC-3 formation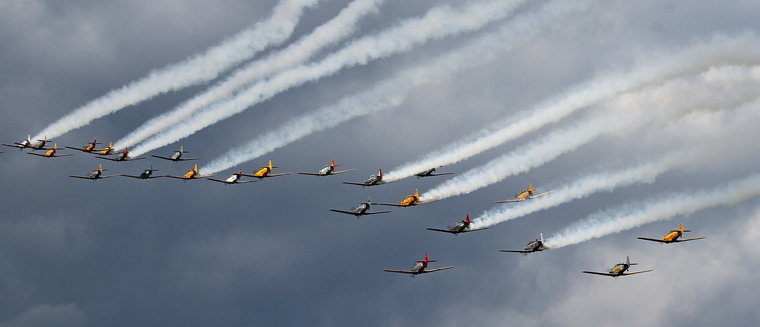 A formation of Harvards that we have not seen before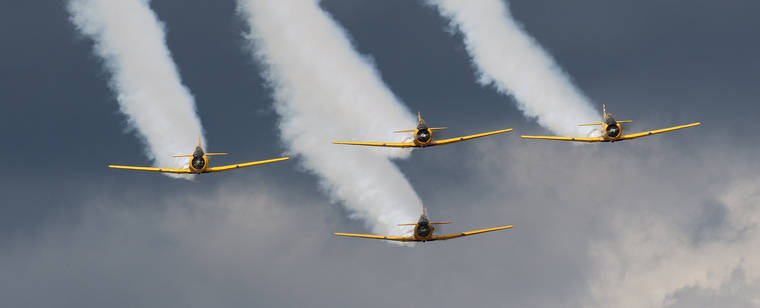 The Canadian Air Force Harvards was one of the afternoon's highlights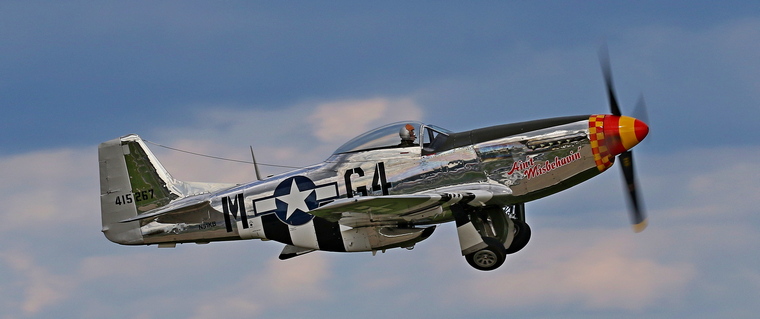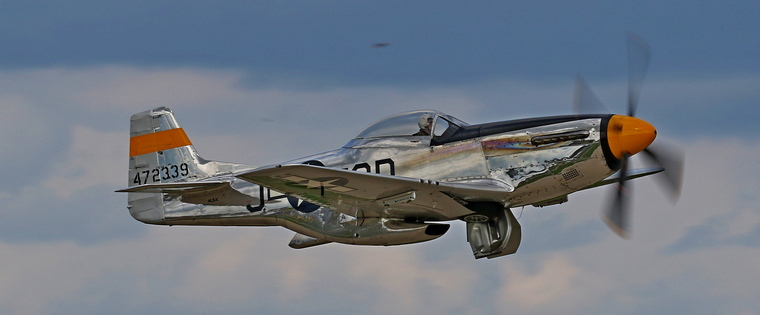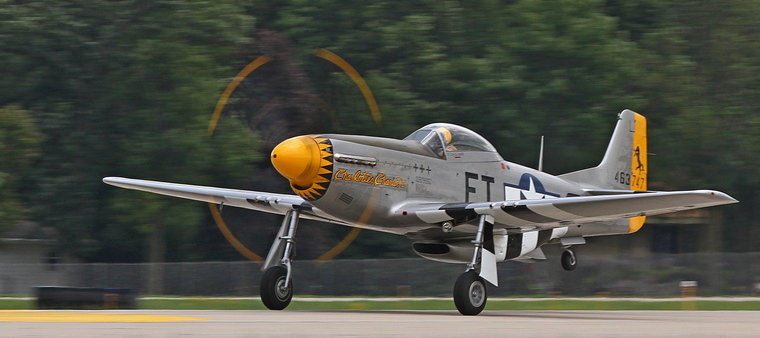 Mustangs and Spitfires are probably the two most well-known aircraft of WWII and as is to be expected the P-51 is a favourite in the USA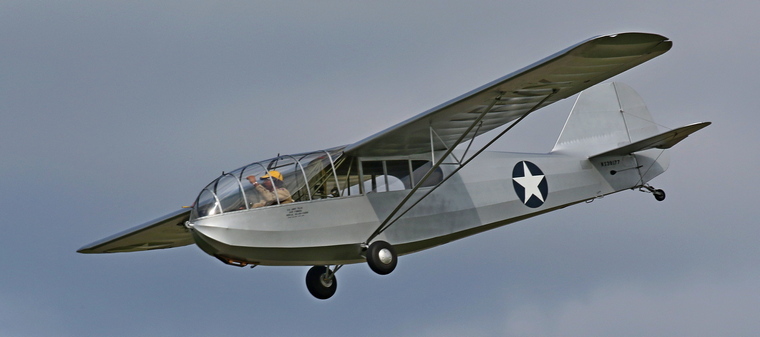 WWII Gliders featured for the first on the program. These seldom seen at a airshow played a huge role in the war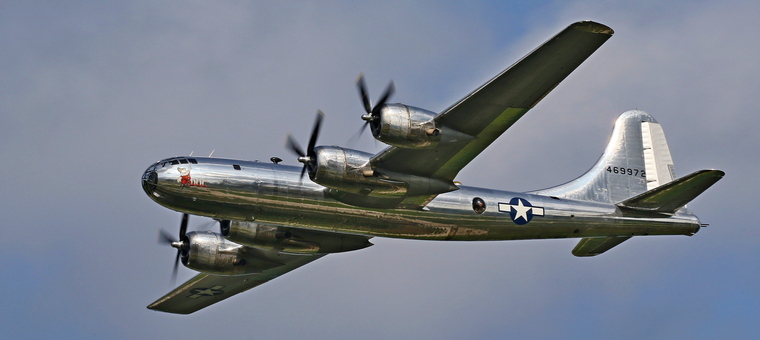 The B-29 one of only two currently airworthy will be forever be remembered as the aircraft that dropped the first nuclear bomb. Doc, in picture, is one of only two currently airworthy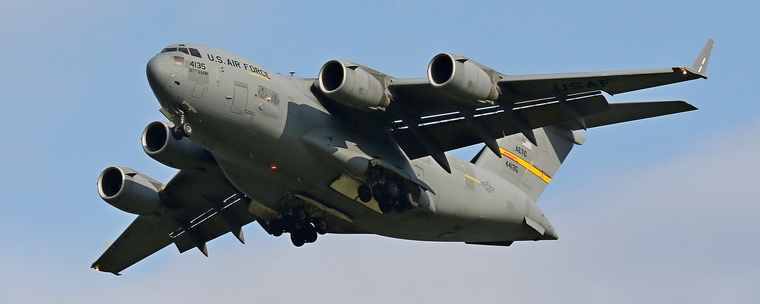 The Lockheed C-17 Globemaster display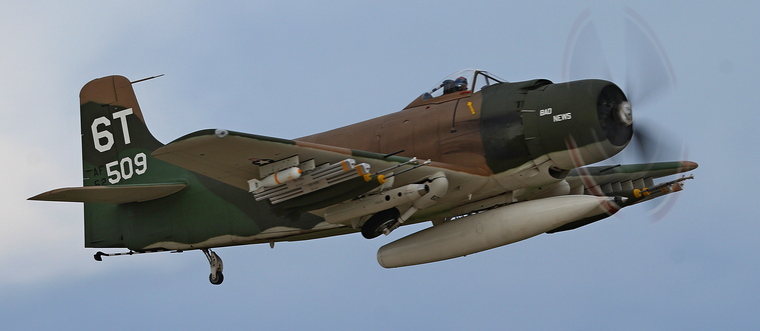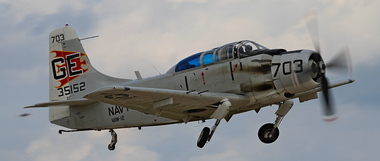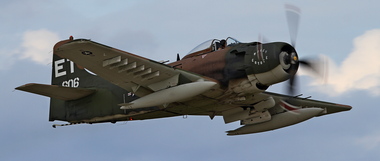 Three Douglas Skyraiders were part of the afternoon's military display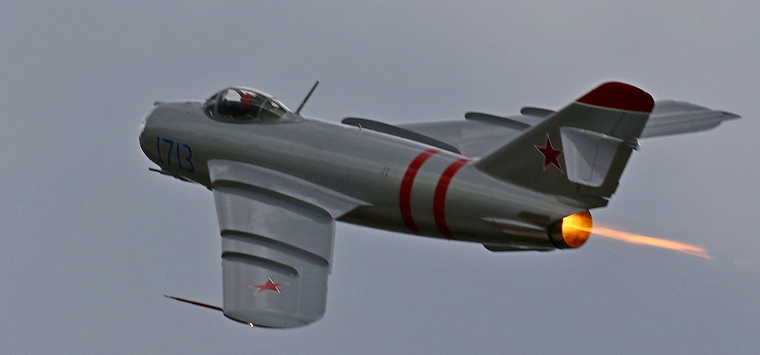 This Mig 15 is a regular at Oshkosh




The Boeing B-17 was the mainstay of the USAF during WWIII




One of the two F-22s at the show


The afternoon airshow included amongst others the KC-135 tanker with two F-22s, a Globemaster C-17 demo, a F-16 Fighting Falcon demo a Mig 15, three Douglas Skyraiders and others.


Ribbon cutting during the afternoons show

Also featured were more aerobatic displays.