On 7 April 1922, four days after Daimler Hire commenced operations with the DH.18A, G-EAWO was flying mail from Croydon bound for Le Bourget, Paris, with only the pilot (Lieutenant R. E. Duke) and a boy steward (Hesterman) aboard. Meanwhile, the Goliath (F-GEAD) piloted by M. Mire had departed Le Bourget with three passengers and a mechanic.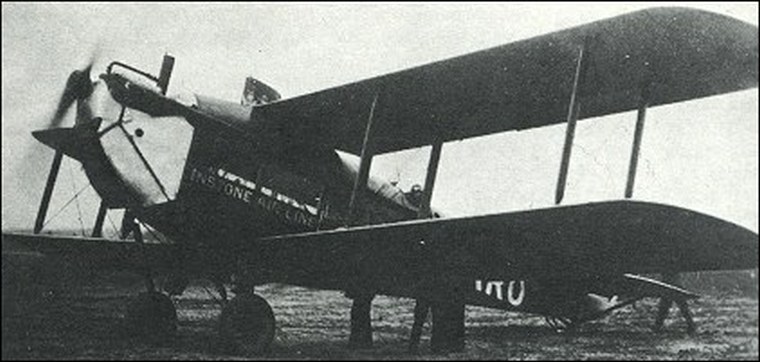 De havilland dh-18. Photo commons.wikimedia.org

Following the normal route in drizzle and fog at an altitude of 150 m (492 ft), the DH.18A collided with the Goliath over Thieuloy-Saint-Antoine, 4 kilometres (2 mi) south of Grandvilliers, Picardie some 27 kilometres (17 mi) north of Beauvais and some 70 miles (110 km) north of Paris. All seven people died.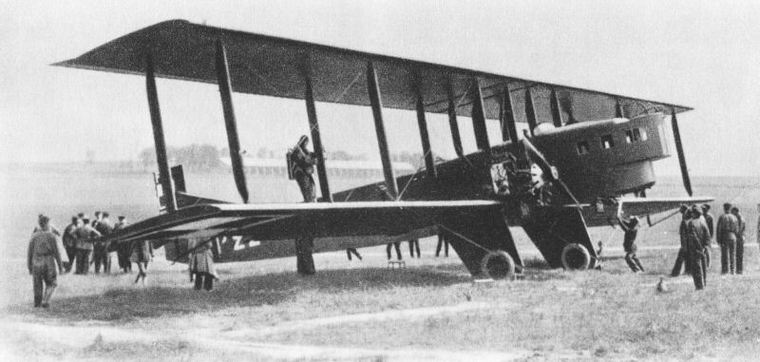 Farman Goliath. Photo Polska lotnicza/commons.wikimedia.org

During the collision the DH.18 lost a wing and the tail, and impacted first, with the Goliath crashing a few minutes later. Although people on the ground quickly reached the scene, all were found to be dead except for the boy steward, who was badly injured. He was taken to the nearby village, but died of his injuries.
Following the accident, a meeting was held at Croydon Airport by representatives of Compagnie des Grands Express Aériens, Compagnie des Messageries Aériennes, Daimler Airway, Handley Page Transport, Instone Air Line and KLM, as well as two representatives from the Air Ministry and various pilots employed by the companies. Amongst the resolutions passed at the meeting were that "keep to the right" was to become the universal rule of the air, new airliners should provide a clear view ahead for the pilot, and that all airliners should be equipped with radio. Clearly defined air routes were to be introduced in Belgium, France, the Netherlands and the United Kingdom.