The National Championships was held at New Tempe Airfield from the first to the fourth of August 2018. The weather was playing around a bit and on Saturday flying only started around 16:00 as a result of heavy wind the whole day. The most important flight that had to take place, on Saturday, was Kayle Wooll that had to do his final sequence. Fortunately he was able to do so and the result was that all the other competitors, in the Intermediate class, would have all their marks included in the final result. It was also very fortunate that the four minute Freestyle competition could be flown and completed.
A wide variety of aircraft was flown in this competition. All in all there were 14 aerobatic aircraft that was used by 17 contestants.
The aircraft was made up of the following: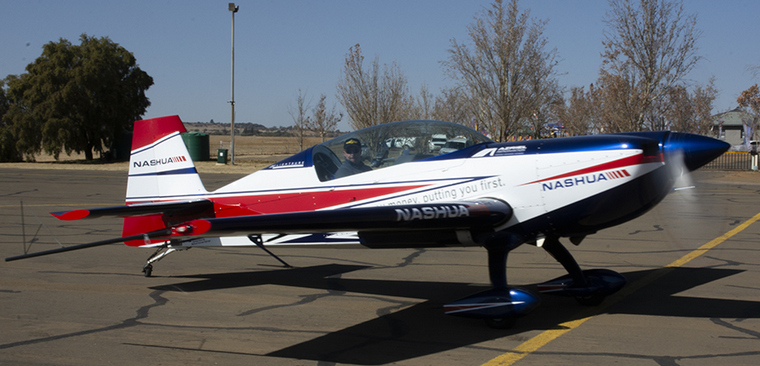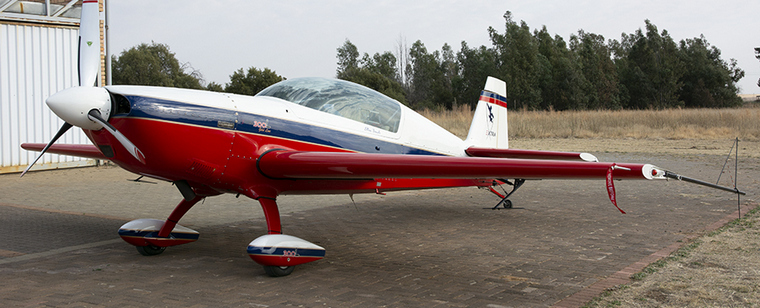 Four extra 300's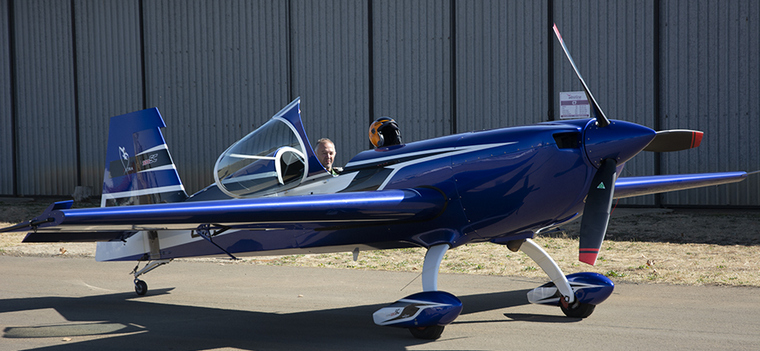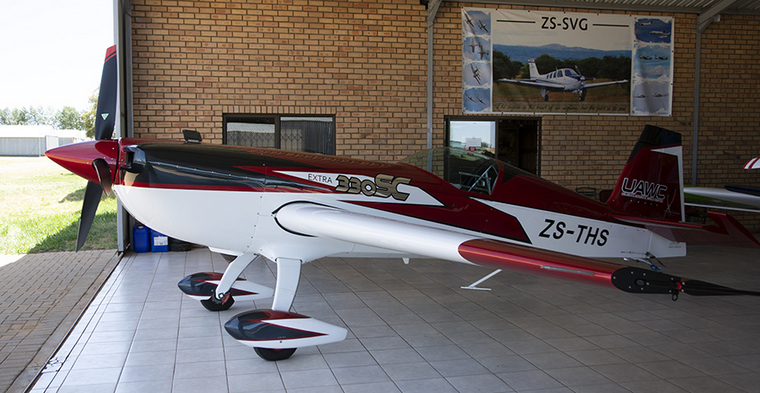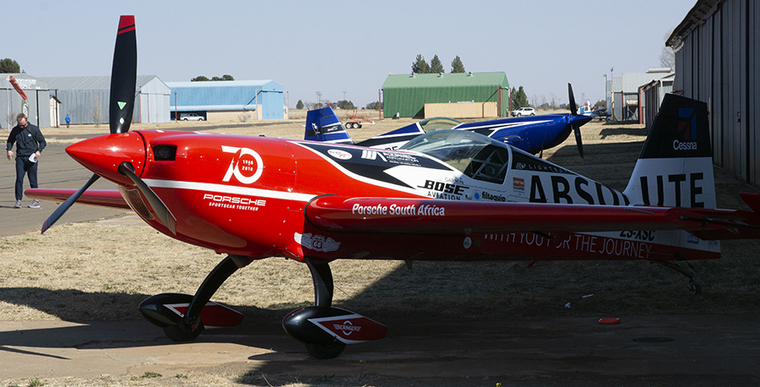 Three Extra 330 SC's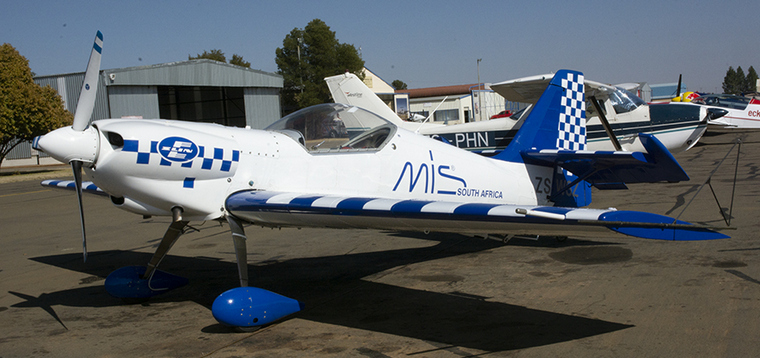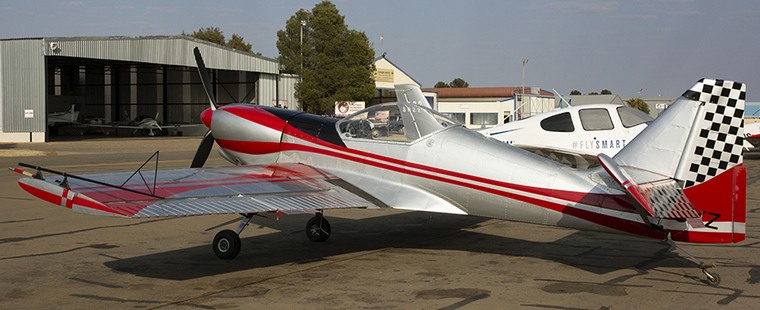 Two Zlin 50's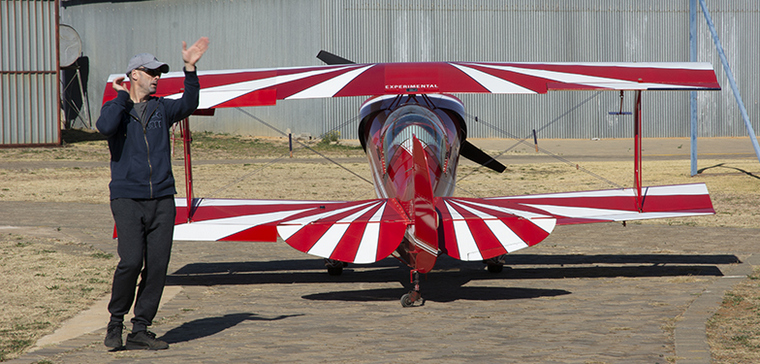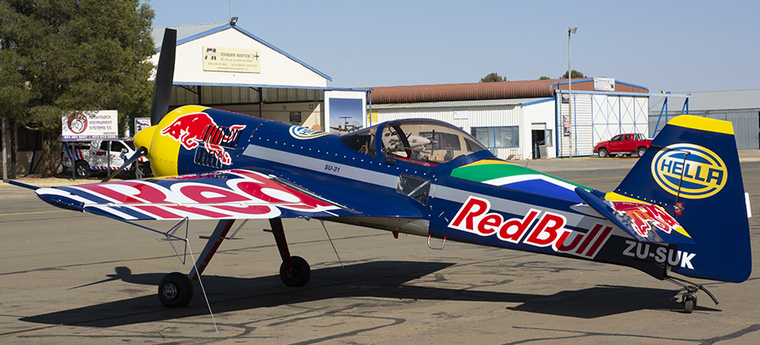 The other 5 was a combination of a Pitts Falcon, Sukhoi SU31, Yak 55, Vans RV 7 and a Slick 360.


Aerobatics is hard work and not always glamorous as can be seen by the following.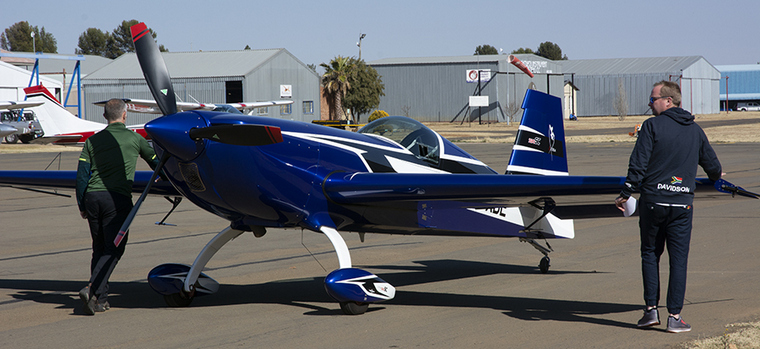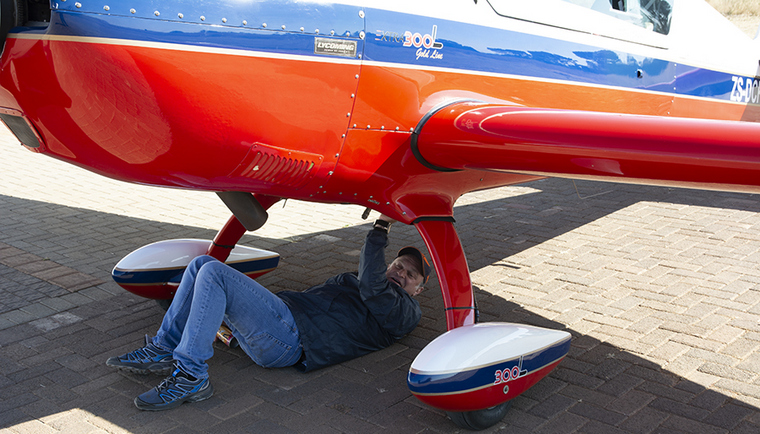 Refuelling needs to be done, aircraft needs to be pushed around and they need to be kept clean. Here Andrew Blackwood-Murray, Patrick Davidson and Elton Bondi were caught in the act of doing just this.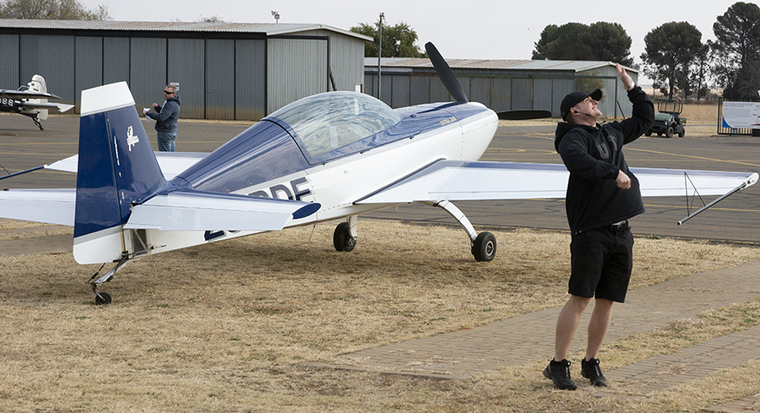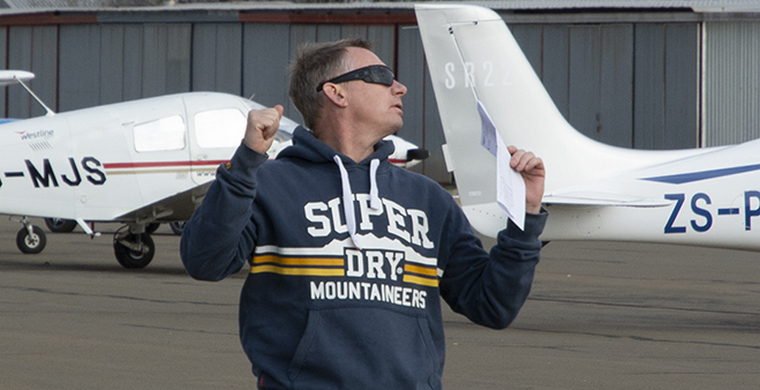 Here Kayle Wooll and Martin Schulze are rehearsing the sequences that they need to fly in the competition. (Do not bother these people when you see them doing this J)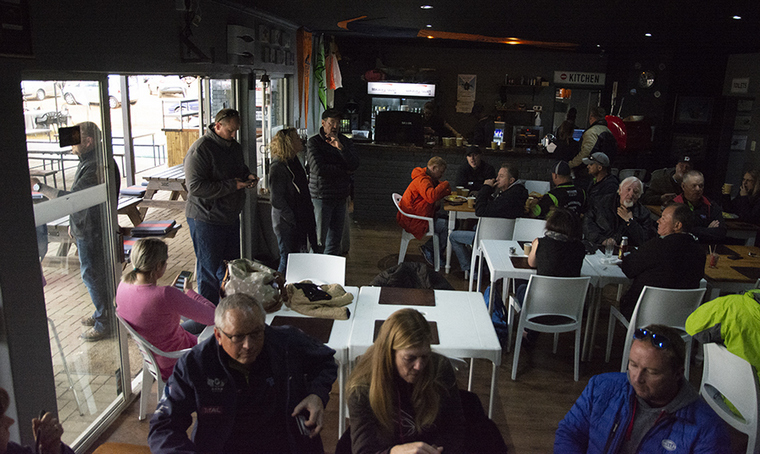 Every morning was started with a briefing in which weather, runways, radio calls, etc. was discussed.
Before any competition flying could commence the Judges, Paramedic and Air Traffic Controllers had to be in position.
The Judges were:
Chief Judge John Gaillard, Quintin Hawthorne, Helm Ludwig, Mike Stark, Johnie Smith, Kelly McAuley and Cindy Weber. And they were assisted by various scribes, of which Charlotte, Tertia, Mothiba and Lesedi are permanent scribes. Students from Westline Aviation and pilots that have already flown were also on hand to assist whenever needed.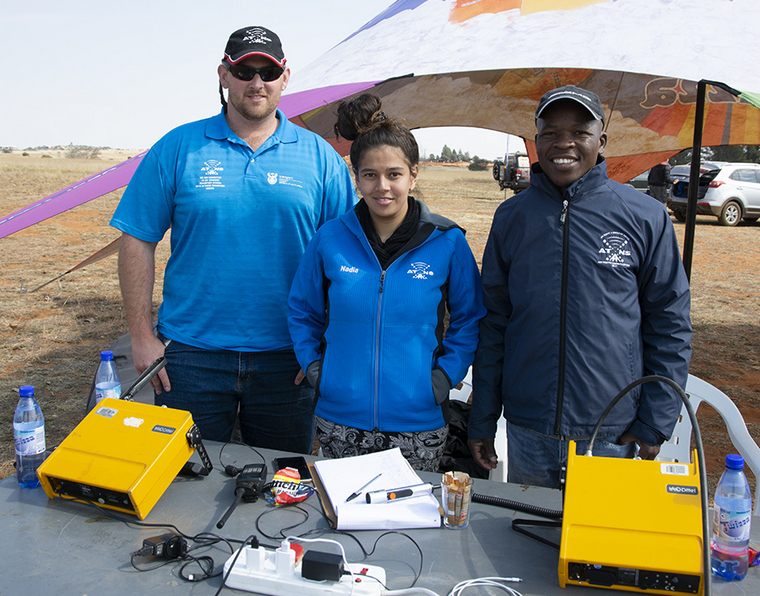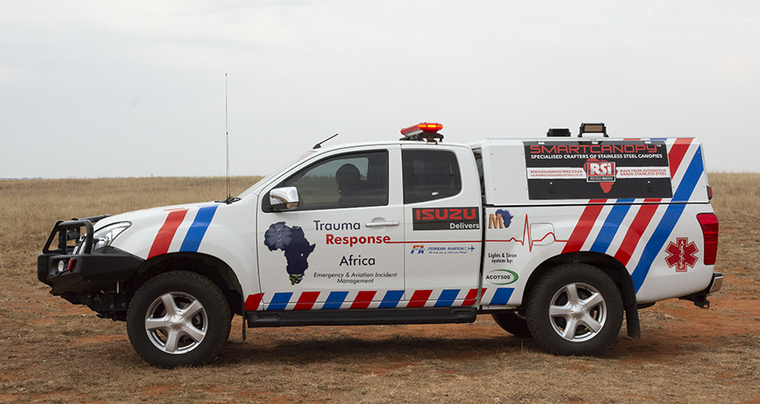 From ATNS the Air Traffic Controllers were from various airports and control at various events in their own time. From left to right in the picture is Rouviérre Roux (Bloemfontein), Nadia Petersen (Kimberley) and Benji Phukubje (Lanseria). Stanley Schimper from Trauma Response Africa was the Paramedic on standby.
Annie Boone was the Contest Director and Natalie Stark was Scoring Director. Conrad Botha and Wally Goodrich were in charge of arranging all the logistics for the event.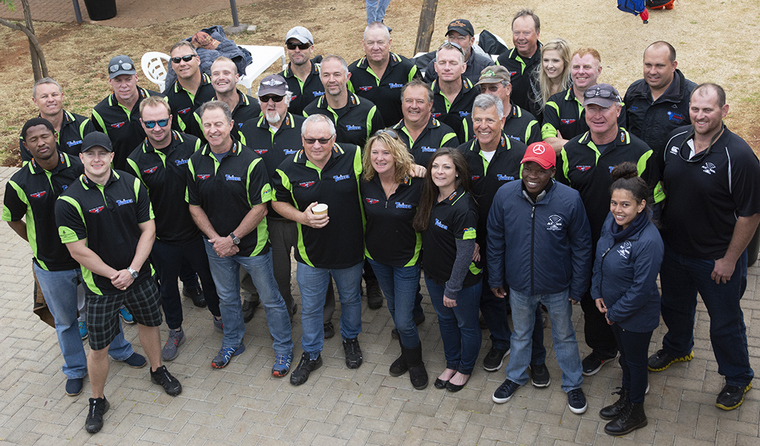 Sponsors were Salley's Yamaha, G.T. Drilling, Twizza Soft drinks, Absolute Aviation, Ferreira Aviation, Tradezone Couriers and Human Auto. Thank you to them all for their continued support of this great sport.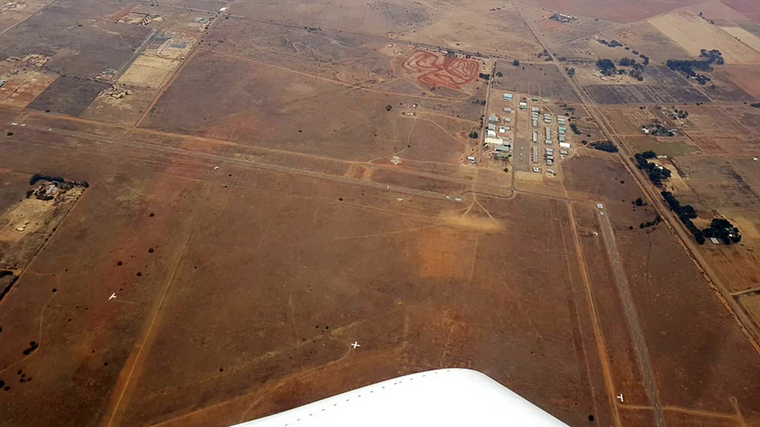 Then it was time for flying. The "Aerobatic Box" is laid out in a 1000m x 1000m box. Some of the corner, side and the centre markers can be seen in this picture that Jason Beamish took, while he was assisting the judges in marking the box for them. Thanks for letting me use the pic Jason.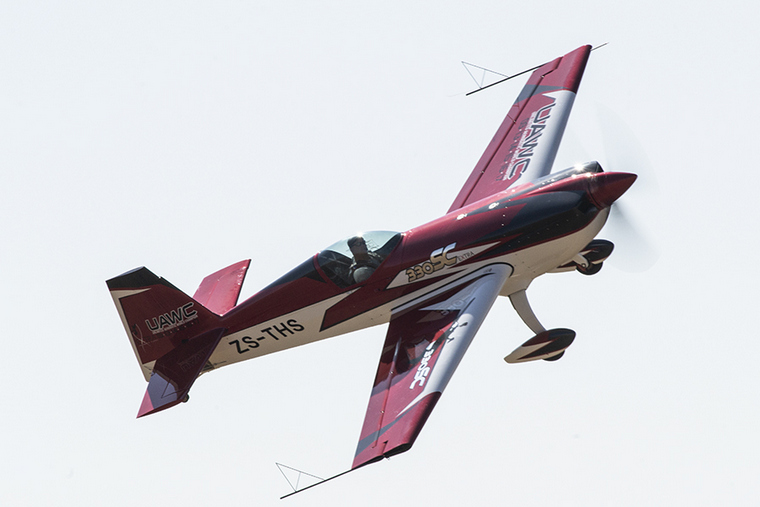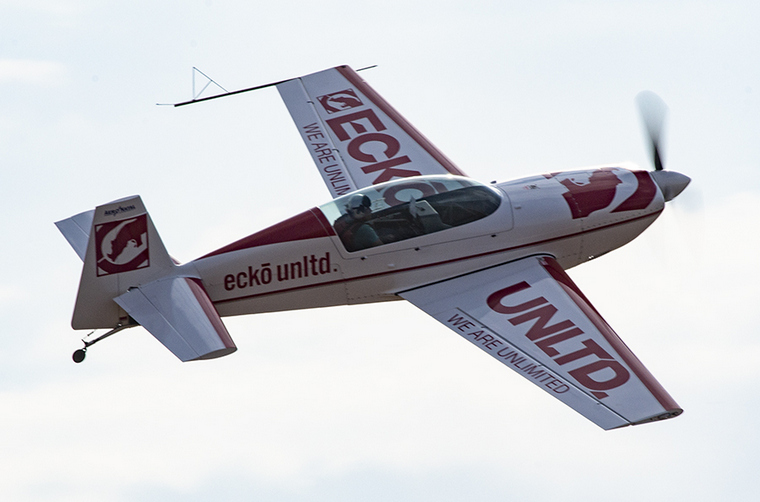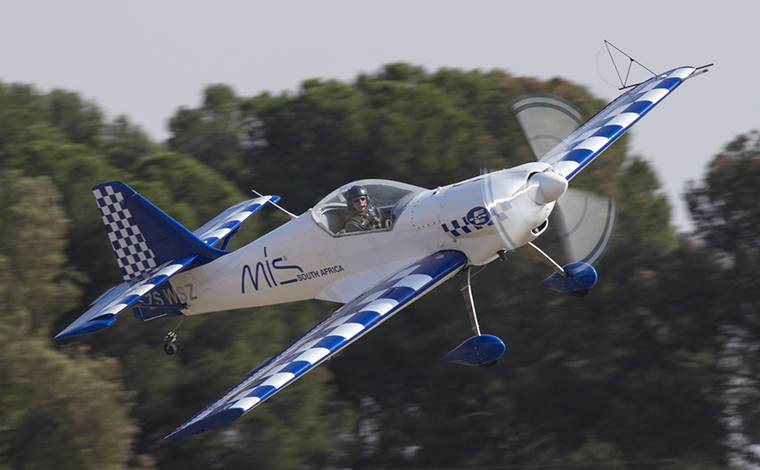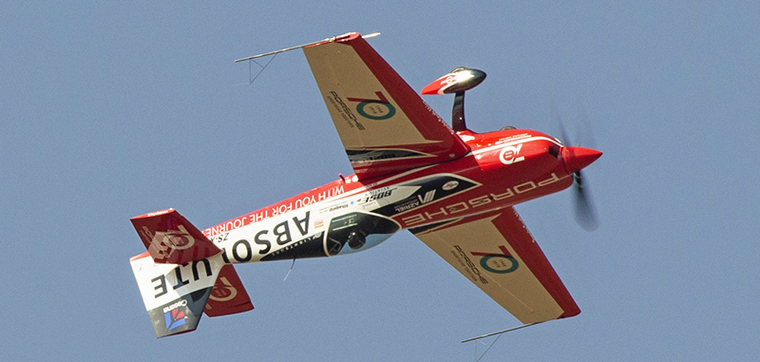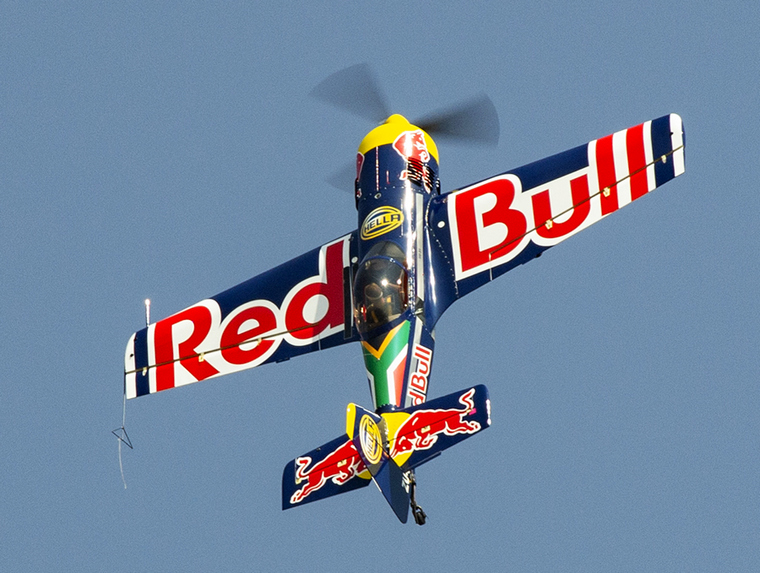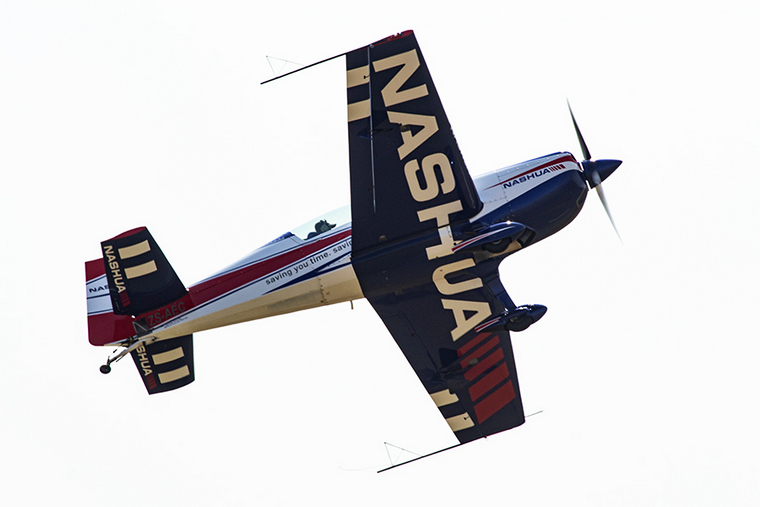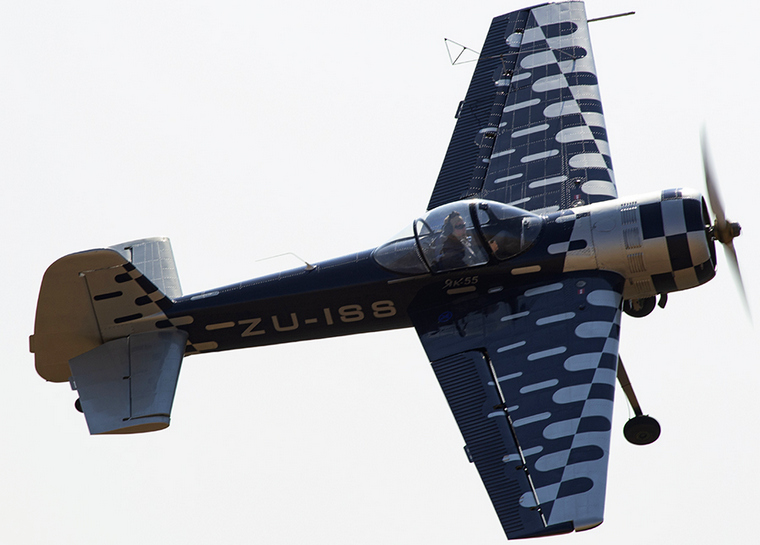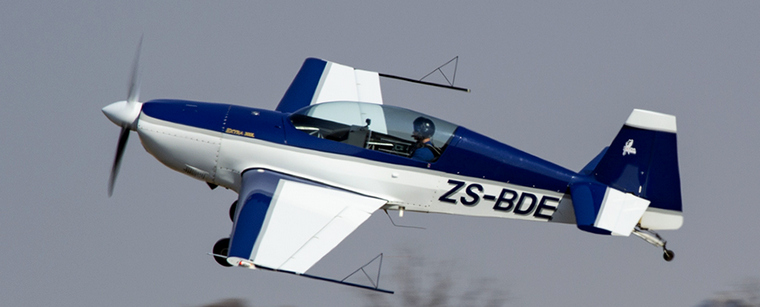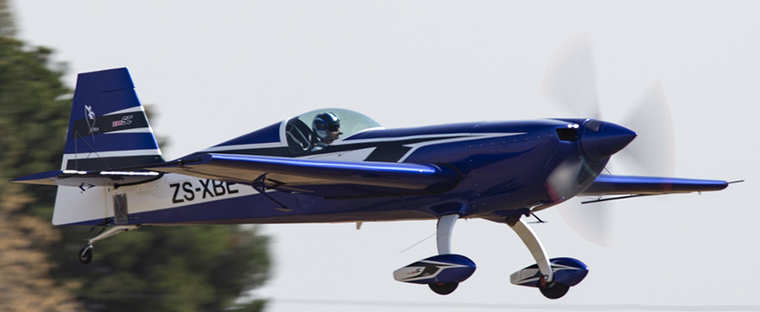 The aircraft took to the skies to participate in the Sportsman, Intermediate, Advanced, Unlimited and Freestyle competitions. One Known program and two unknown programs had to be flown in each class.
The list of competitors, in order of category, were:
(Name, Registration and aircraft type)
Sportsman:

Wally Goodrich ZU-WEG Vans RV7
Roger Deare ZS-OLR Walter Extra 300
Jurie Steyn ZS-WSZ Zlin 50
Dustin Hughes ZS-OKZ Zlin 50
Intermediate:

Andrew Blackwood-Murray ZS-AEC Walter Extra 300
Adam Pucjlowski ZS-OKZ Zlin 50
Conrad Botha ZU-JS Slick 360
Kayle Wooll ZS-BDE Walter Extra 300
Martin Schulze ZU-ISS Yak 55
Advanced:

Gary Glasson ZU-FTP Pitts Falcon
Eugene Du Preez ZS-THS Walter Extra 330 SC
Leigh Le Gonidec ZS-XBE Walter Extra 330 SC
Elton Bondi ZS-DCR Walter Extra 300
Unlimited:

Barrie Eeles ZS-XBE Walter Extra 330 SC
Nigel Hopkins ZS-XSC Walter Extra 330 SC
Patrick Davidson ZU-SUK Sukhoi SU 31
Mark Hensman ZS-XSC Walter Extra 330 SC
Final Results

Sportsman:
1 Dustin Hughes Zlin 50 79.116%
2 Wally Goodrich Vans RV7 77.431%
3 Jurie Steyn Zlin 50 74.236%
4 Roger Deare Extra 300 69.046%
Intermediate:

1 Kayle Wooll Walter Extra 300 74.460%
2 Martin Schulze Yak 55 71.254%
3 Andrew Blackwood-Murray Walter Extra 300 71.131%
4 Adam Pucjlowski Zlin 50 66.945%
5 Conrad Botha Slick 360 60.918%
Advanced:

1 Gary Glasson Pitts Falcon 78.799%
2 Elton Bondi Walter Extra 300 77.849%
3 Leigh Le Gonidec Extra 330 SC 77.069%
4 Eugene Du Preez Extra 330 SC 76.163%
Unlimited:

1 Patrick Davidson Sukhoi SU31 81.111%
2 Nigel Hopkins Extra 330 SC 79.439%
3 Barrie Eeles Extra 330 SC 73.831%
4 Mark Hensman Extra 330 SC 66.868%
4 Minute Freestyle:

1 Nigel Hopkins Extra 330 SC 83.909%
2 Patrick Davidson Sukhoi SU31 79.494%
3 Barrie Eeles Extra 330 SC 75.549%
Congratulations to all on a very well- organised and executed event.
A big, personal, thank you to Stanley Schimper and Annie Boone for your assistance during the event. A big thank you also to the Airborne Café and the Bloemfontein Skydive club for the use of their facilities.
Good luck to all the competitors that will be attending the Advanced World Aerobatic Championships in Romania in just under two weeks' time. Go all out and show them what South Africa can do.