THIS WEEK IN MIDWEEK UPDATE

Plan Your Weekend……..Forthcoming Events…….Aviation News

Worldwide Incidents and Accidents……This Week in Aviation History



1: MAF Fly-in Family Fun Day Aviators Paradise, Brits.
5: EAA Chapter 322 meeting. Dickie Fritz Moth Hall Edenvale. Contact:
editor@afskies.co.za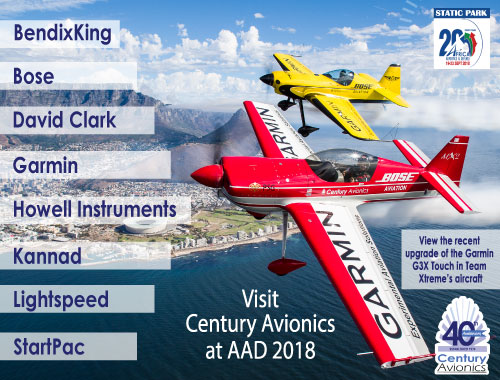 8: SAAF Museum AFB Zwartkop open practise day. Officer Commanding - Museum
oc@saafmuseum.org.za
012 351 2290
8: Grand Central Fun Rally. Contact Rob Jonkers e-mail:
rob@aerosud.co.za
Cell:082 804 7032
9: Erediens Church Fly-in. Mwala Lodge. No cost involved. Contact Petri 083 662 2804 or Eward 082 736 0493
15 to 16: Sport Aerobatics Judges Trophy Tzaneen TBC Contact Annie Boon E-mail: chunge@mweb.co.za
15: RV Day at Kitty Hawk. Contact Irmarie Jooste Tel: 012 802 0942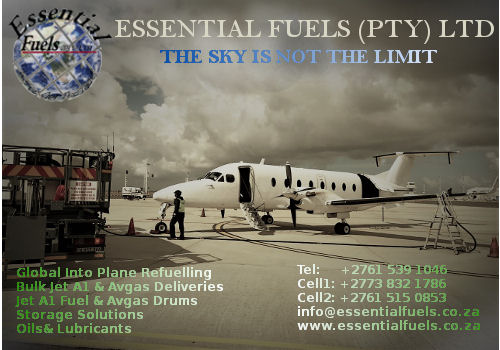 3rd Saturday of every month. Microland. Bring and braai. Fires and bykos provided. Fires start from 09h30. Contact person: Nick Swardt 082 441 8011 or Alan Hussey 072 82 2341
19 - 23: 2018 AAD EXPO, Waterkloof Airforce Base Leona Redelinghuys
info@aadexpo.co.za
084 840 3215
www.aadexpo.co.za
22: 49th Oudtshoorn Scale Fly in. Cango Flying Club.
21-24: MISASA Africa Cup-Microlight Weekend 2018 at Hotel Numbi
29: Lydenburg Fly-in Festival. Static displays and spot landing competition. Contact Dean 082 908 4565 or Louis 082 550 8832
29-6 October: SA National Gliding Championships Potchefstroom.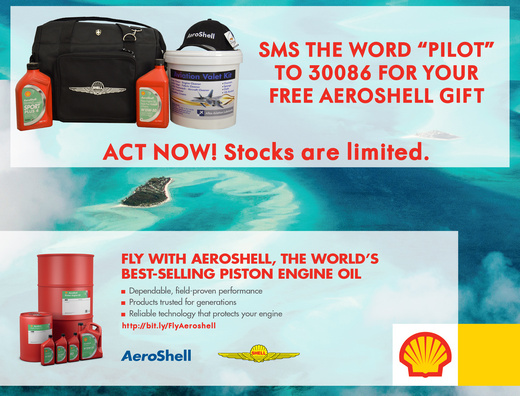 3: EAA Chapter 322 meeting. Dicky Fritz Moth Hall Edenvale. Contact:
editor@afskies.co.za
6: SAAF Museum AFB Zwartkop open practise day. Officer Commanding - Museum
oc@saafmuseum.org.za
012 351 2290
6: Secunda Flying Club Rally. Contact Jonty Esser e-mail:
chairman@sapfa.co.za
cell: 082 855 9435
23 & 24: Avi Afrique 2018 Africa Aviation Innovation Summit CSIR. Contact ATNS Percy Morokane E-mail:
percymo@atns.co.za
3rd Saturday of every month. Microland. Bring and braai. Fires and bykos provided. Fires start from 09h30. Contact person: Nick Swardt 082 441 8011 or Alan Hussey 072 82 2341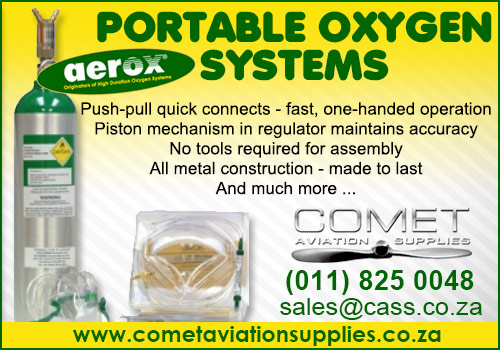 3: SAAF Museum AFB Zwartkop open practise day. Officer Commanding Museum
oc@saafmuseum.org.za
012 351 2290
3: Potties Vliegklub MISASA Fly in. Contact Nico Willemse.
nico@pottiesnuus.co.za
082 582 5961
7: EAA Chapter 322 meeting. Dicky Fritz Moth Hall Edenvale. Contact:
editor@afskies.co.za
10: EAA Sun n Fun Adventure Rally - Brits. Contact Rob Jonkers e-mail:
rob@aerosud.co.za
Cell:082 804 7032
3rd Saturday of every month. Microland. Bring and braai. Fires and bykos provided. Fires start from 09h30. Contact person: Nick Swardt 082 441 8011 or Alan Hussey 072 82 2341
24: Springs Fun Rally - Springs Airfield. Contact e-mail:
chairman@sapfa.co.za
cell: 082 855 9435



The Aviation Radio Show; get all your questions answered in one place. To listen to a recording of the live broadcast click on the link:
www.debela.co.za/aviation-radio-show







VIKING TO ATTEND 2018 AFRICA AEROSPACE AND DEFENCE EXPO (AAD)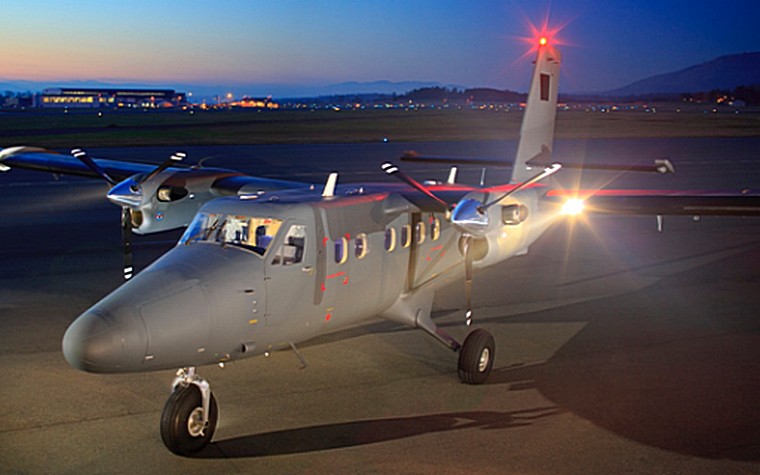 From September 19 to 21, Viking will attend the 2018 AAD Expo, the only aerospace and defence event in South Africa that features both an air show and a trade exhibition. Photo © Viking.

The biennial event takes place in the City of Tshwane, South Africa and brings together representatives from across both aerospace and defence industries. With over 450 participating companies from more than 30 countries, the expo is a great venue to share knowledge and forge connections between businesses and across nations. Both manufacturers and buyers alike can benefit from the event, which is rated among the best exhibitions of its kind in the world.
Viking representatives will be available at this year's expo at Hangar 3, Booth 3CE8, giving visitors a chance to meet in person and learn more about how Viking's diverse range of aircraft can support their unique operational needs.
PIPER TRAINER SALES EXPAND BY 126% IN Q2 2018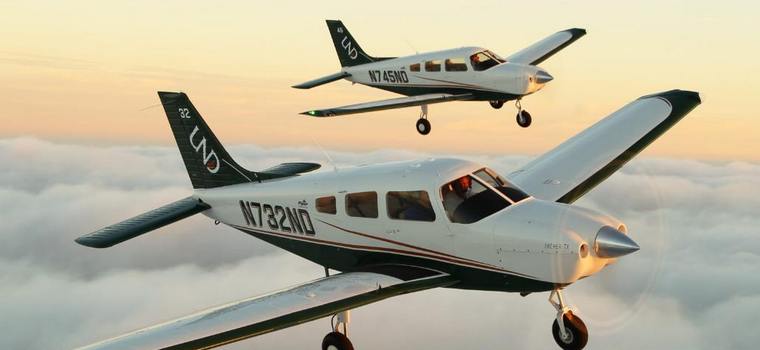 Piper Aircraft, Inc. announced that sales of Piper trainers in the second quarter of the year increased 126% when compared to the same period in 2017. Photo © Piper.

Both their single and multi-engine trainers have solid order book backlog into Q3 of 2019. The twin engine Piper Seminole lead the increase with 150% growth in deliveries followed by both the Arrow and Archer, which showed a combined growth of 85%.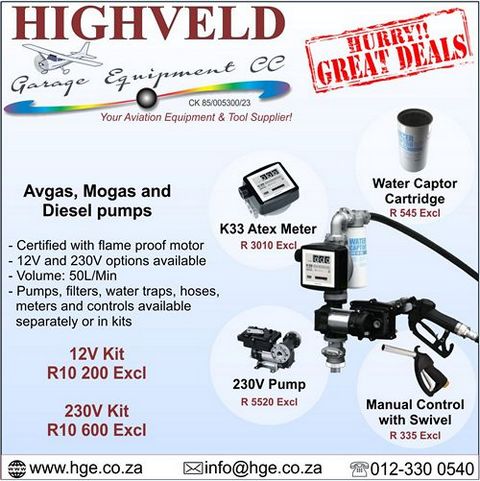 Piper Aircraft continues to fill its 2019 and beyond order book with new aircraft sales to Auburn University, Epic Flight Academy, as well as Utah Valley University. Additionally, existing customers like Aims Community College, ATP, and Central Washington have expanded their original orders to help support their growing pilot training programs. The increase in demand for Piper trainers can be directly attributed to the looming pilot shortage and the resulting demand for pilots.
"Flight training organizations are selecting the Piper brand not only because we are the only OEM to provide a full trainer product line up, but because of our demonstrated commitment to the trainer market. It is our desire to develop long term relationships with our customers that reach far beyond the sale of the aircraft," said Piper Vice President of Sales, Marketing and Customer Support, Ron Gunnarson.
For 2018 Piper is on track to deliver more than 100 PA-28s - a combination of single engine Archers and single engine, complex trainer, Arrows. In addition to the success with Piper's PA-28 products, sales for the twin-engine Seminole will reach their highest level in more than 15 years.

CITATION LONGITUDE HEADLINES TEXTRON AVIATION DISPLAY AT LABACE 2018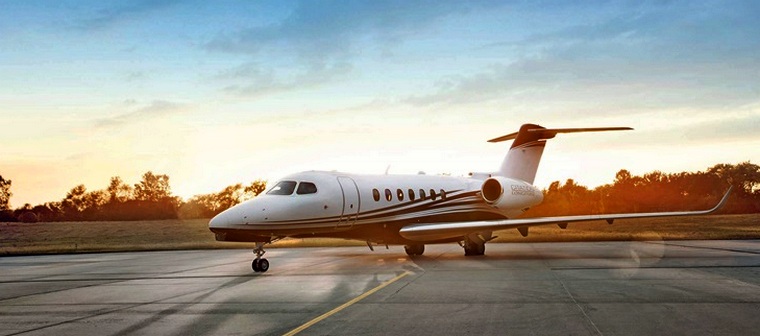 Textron Aviation Inc., a Textron Inc. (NYSE:TXT) company, is showcasing its latest product investments at the Latin American Business Aviation Convention & Exhibition (LABACE) this week in São Paulo, Brazil with the regional debut of the company's newest super-midsize business jet under development- the Cessna Citation Longitude. Photo © Cessna.


"The Citation Longitude is a revolutionary step forward for the super-midsize business jet segment, and LABACE attendees are sure to be impressed with the aircraft's spacious cabin boasting [best-in-class legroom and commanding performance capabilities with a 3,500-nautical mile range," said Lannie O'Bannion, vice president, Sales for Latin America, Middle East and Africa. "The Longitude delivers an ideal mission profile for flying regionally or for longer international trips allowing operators to move their businesses forward."
The company is also highlighting the breadth of its product portfolio through its Cessna Citation Latitude, Cessna Citation CJ3+, Cessna Citation M2, Beechcraft King Air 350i, Beechcraft King Air C90GTx, Cessna Grand Caravan EX and Beechcraft Baron G58 aircraft on display.
"Textron Aviation continuously invests in both its aircraft platforms and support network. That spirit of innovation can easily be experienced through the products on display - all of which have seen investment throughout the last three years," O'Bannion said.
Alongside the company's new product investments, Textron Aviation is actively expanding its service and support footprint throughout Latin America. In addition to the six in-region Textron Aviation field service engineers delivering on-demand support, the company has increased its regional parts inventory to expedite parts delivery to customers and enhance support in AOG events. Textron Aviation also works with regional channel partners TAM Aviação Executiva (TAM) and Central Charter de Colombia (Central Charter) to deliver AOG support tailored to meet the unique needs of customers throughout the region.

BELL ANNOUNCES DELIVERY OF BELL 429S TO JAMAICA DEFENCE FORCE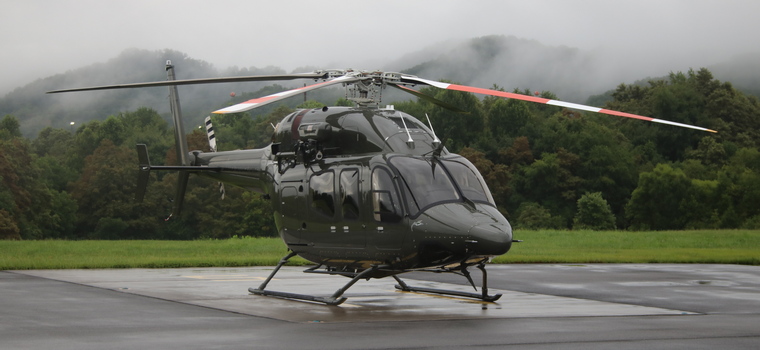 Bell Helicopter, a Textron Inc. (NYSE: TXT) company, announced today the delivery of two Bell 429s to the Jamaica Defence Force (JDF). A third Bell 429 is scheduled for delivery to the JDF next year. Photo © Bell.

The three aircraft will be used to complete a range of missions including, search and rescue, medical evacuations, natural disaster relief, national security and military training.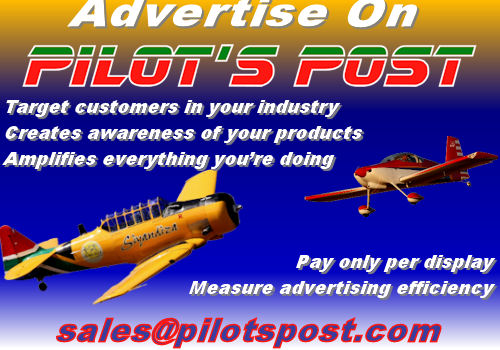 "We are proud to celebrate today's delivery and strengthen our rich history with the JDF. The Bell 429 is the most technologically advanced aircraft in its class and these modern platforms will provide the JDF with enhanced mission capabilities well into the future." Jay Ortiz, senior vice president, Commercial Business - Americas
The JDF began its helicopter operations in 1963 with two Bell 47Gs. Its active fleet includes four Bell 407s, two Bell 412s and two Bell 206s.
"Over the years, our mission has evolved resulting in the need to acquire the Bell 429 to more effectively meet the demands of our mission profiles and further prove our rotary wing capability," said Colonel Roderick Williams, the JDF's Colonel Adjutant Quartermaster and a former Commanding Officer of the JDF Air Wing. "The Bell 429 offers excellent performance and advanced avionics with outstanding maintainability and aircraft readiness for multi-mission operations."
Designed with the future in mind, the Bell 429 meets or exceeds today's airworthiness requirements to enhance occupant safety, with the adaptability to remain at the forefront as mission requirements evolve. Advanced capabilities of the 429 include single pilot IFR, Category A operations and an integrated avionics glass cockpit. The use of metallic and composite parts in its construction creates balance between rigidity and flexibility, safety and durability.
KOPTER GROUP ANNOUNCES THE FORMATION OF KOPTER NORTH AMERICA LLC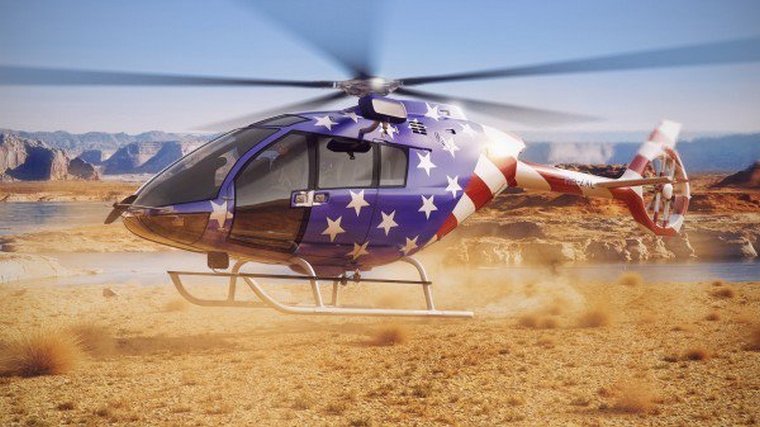 Kopter Group AG announced that it has formed a fully owned subsidiary in the US: Kopter North America LLC. The establishment of this subsidiary is a key first step for Kopter in developing its presence in the US, which represents a significant market for the company. Photo © Kopter.

Kopter North America LLC will be headed by Christian Gras, as CEO - Christian is equally the Executive Vice President Customers at Kopter Group AG - and Larry Roberts, as President Sales, Marketing and Customer Support.
Andreas Löwenstein, CEO of Kopter Group, said at this occasion: "the US is clearly a prime market for our single engine helicopter, which offers the highest standards of safety, performance and comfort, coupled with low operating costs. We already have firm commitments from key American customers to acquire our SH09, as they see it as a perfect tool for a variety of missions, including EMS, Law Enforcement, Passenger Transport and Utility. It is essential for us to serve them as close as possible to where they will operate it".
The next step for Kopter is to establish an industrial presence in the US. Discussions are currently taking place with potential industrial partners and local authorities in different suitable locations. Strategic alliances will allow Kopter to accelerate the set-up and development of the company on this continent. In the mid-term, the company expects to produce and assemble aircrafts directly in the US.
SAAB'S GRIPEN E PROGRAMME CONTINUES TO MAKE PROGRESS.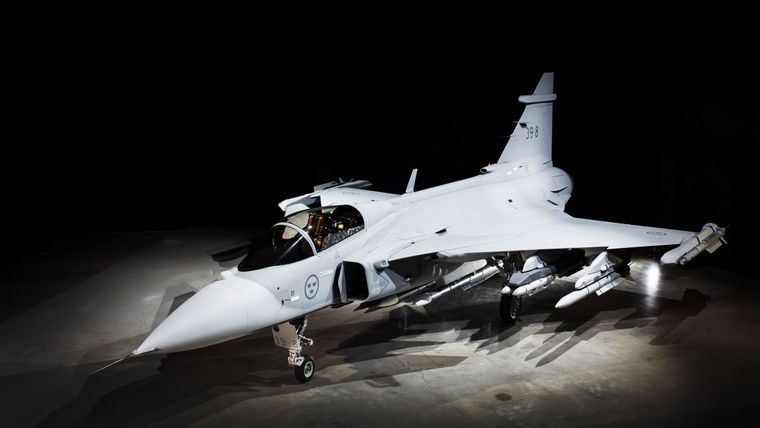 SAAB's Dripen E has conducted a number of successful flights carrying external stores, including pylons from the Swiss company RUAG Aerostructures. Photo © SAAB.


Saab's head of business area Aeronautics, Jonas Hjelm, laid out how the next two Gripen E aircraft for the flight test programme are benefiting from key design decisions.
"Today's threats are not tomorrow's and modern fighters could be viewed as a network of flying supercomputers seeking to outperform their opponents. So we designed Gripen's smart architecture to ensure that we can introduce the latest powerful computers and other hardware swiftly and simply which is unmatched in this industry. We have the double advantage of being both the newest aircraft and able to effortlessly leap ahead as processing power advances. The pilot flying Gripen E will therefore have an undeniable edge."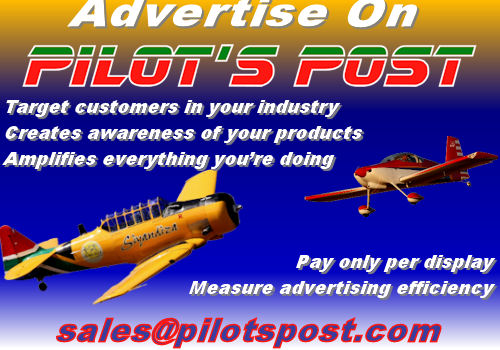 The two aircraft (known as 39-9 and 39-10) benefited by having new and upgraded computers rapidly added to them, further improving the capabilities from the first aircraft, 39-8. A critical factor was that this could be done without affecting the flight critical systems and so was completed in days and weeks, rather than in months and years as is typical in fighters. It means Gripen E can be at the forefront of air combat for decades as new features or technologies demand every greater processing power.
Jonas Hjelm also revealed that during July, Gripen E has undertaken its first flight equipped with an IRIS-T air to air missile on each wingtip, and four pylons under the wings and the centre pylon on the fuselage.
The flight included several test manoeuvres at supersonic speed. This took place over the Baltic Sea and paves the way for future trials involving carriage and release of missiles, drop tanks and other external stores.
Gripen E is an international programme and there has been progress with the design of Gripen F, the two seat version. This is being designed with Embraer in Brazil and can be used for training, Combat Readiness training, Combat Missions and Electronic Warfare Officer, Mission Commander and Weapon System Officer in the rear seat. Additional highlights have been further deliveries around key hardware such as the Wide Area Display being led by the Brazilian company AEL Aeker. Gripen E is being developed for the Swedish Air Force whilst the Brazilian Air Force will receive both Gripen E and F.

USA, Minneapolis: A Republic Airways Embraer ERJ-170 on behalf of United, with 64 passengers and 4 crew, was descending towards Minneapolis with the crew being unaware of federal air marshals (FAM) on board, when one of two FAMs on board approached a flight attendant and demanded to see the passenger manifest. The FAM subsequently, instead of showing his badge, showed his gun to the flight attendant, who considered the scenario as suspicious and informed the flight deck about the passenger and the gun on board. The crew declared an emergency stating that even if the individual was a FAM this was completely against standard operating procedures. They had secured the cockpit, the door was locked. The aircraft landed safely. An ACARS message to the crew confirmed there were two FAMs on board of the flight. Police hand cuffed the two FAMs and took them into custody but released them a short time later.
Germany, Gera-Leumnitz Airport: An Antonov An-2 operated by the Ostthüringer Parachute Club was damaged when the right hand wings caught fire during start-up of the engine at Gera-Leumnitz Airport, Germany. The skydivers and pilot were able to evacuate and the fire was put out by fire services. It appears a flame was emitted from the engine exhaust on the right hand side of the engine. The aircraft suffered substantial damage.
USA, Sheppard Air Force Base, Texas: An USAAF Air Force T-38 Talon stationed at Vance Air Force Base in Enid, Oklahoma, crashed 70 miles west of the base during practice touch-and-go manoeuvres. The pilot ejected and was not seriously injured.
Iran, Dezful, Khuzestan province: A Northrop F-5F Tiger II of the Islamic Republic of Iran Air Force (IRIAF) crashed after a technical malfunction. The pilot died in the crash.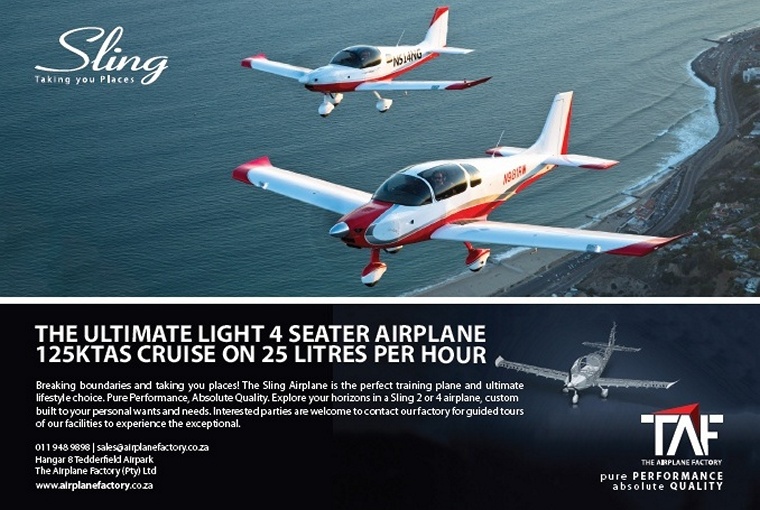 25 AUGUST 1912

Royal Navy aviator Wilfred Parke becomes the first pilot ever to recover from a spin, regaining control of his Avro Type G biplane 50 feet from the ground at Larkhill, England.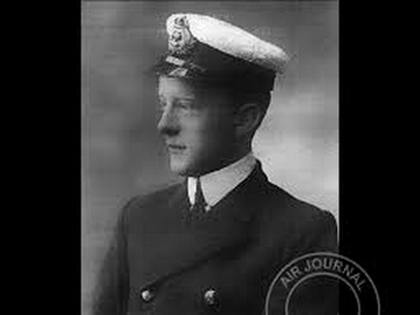 Lieutenant Wilfred Parke RN (1889-1912) had his first flying lesson at the Avro school at Brooklands on Sunday 11 April 1911. At that time dual-control instruction was almost unknown, and Parke was in sole charge of the aircraft, in which he had been told to try taxying. To the surprise of all, he opened the throttle, and made series of short hops, managing to land successfully.
The following Wednesday Parke, at his third attempt, succeeded in flying a half-circle in a stiff breeze, landing with minor damage to the undercarriage.[4] The following Monday he successfully took the test for his pilot's license in a Bristol Boxkite and was awarded Royal Aero Club flying license no.73.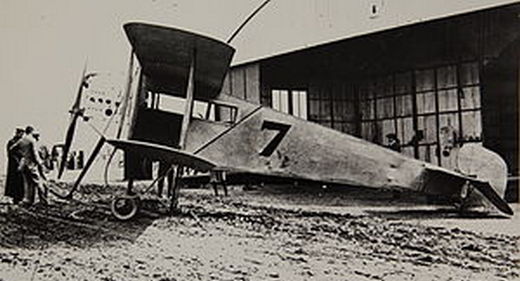 In August 1912 he was the pilot of the Avro G cabin biplane which had been entered in the British Military Aeroplane Competition and was approaching the aerodrome in a spiral gliding approach in order to land. Now more or less flying into wind, Parke thought the aircraft was too nosed-up and also insufficiently banked for the turn he was making. He therefore applied up elevator and possibly applied the wing warping control, and at once the aircraft entered a spin.
Parke attempted to recover from the spin by increasing engine speed, pulling back on the stick, and turning into the spin, with no effect. . Parke was disabled by centrifugal forces but was still considering a means of escape. In an effort to neutralize the forces pinning him against the right side of the cockpit, he applied full right rudder, and the aircraft levelled out fifty feet above the ground. With the aircraft now under control, Parke climbed, made another approach, and landed safely.
Parke was killed a few months later on 15 December 1912 when the Handley Page monoplane in which he was flying from Hendon to Oxford crashed at Wembley.