This year was the 56th Abbotsford Airshow and the highlight of this year's show was the US Navy Blue Angels demonstration team with their F/A-18 Hornets and not forgetting there C-130 Hercules "Fat Albert" for their logistics, carrying spare parts and equipment as well as support personnel. This is the first time in fifteen years that the Blue Angels were back in Abbotsford. In addition it was the 60th Anniversary of NORAD, the bi-national North American Aerospace Defence Command.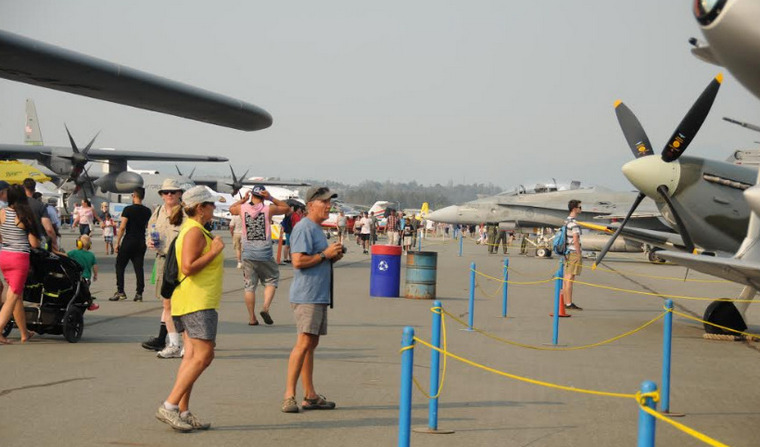 Unfortunately due to over 500 forest fires in British Columbia the province was and still is covered in heavy smoke. This wasn't the best weather for an airshow never mind trying to get good photos.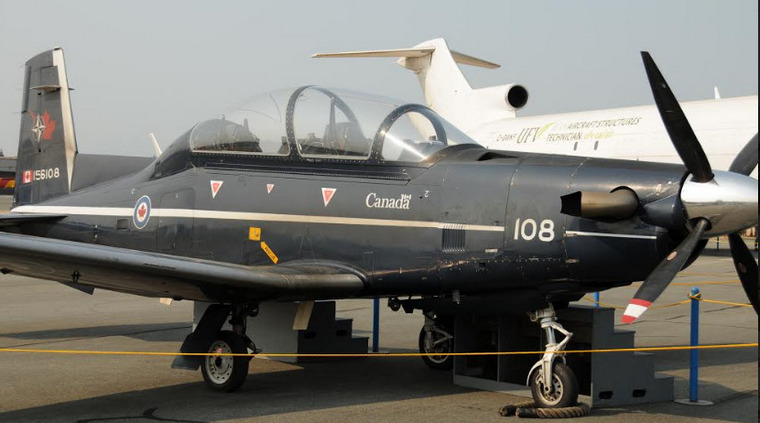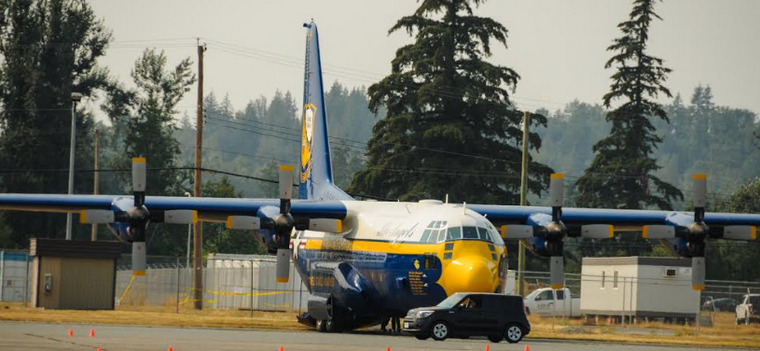 The government of British Columbia has declared a state of emergency due to these fires. But even with the bad light and smoke it was still a fantastic airshow. The Airshow is a three day event starting on a Friday late afternoon and evening followed by two full air shows on Saturday and Sunday.
I was at the opening of the Airshow on Friday.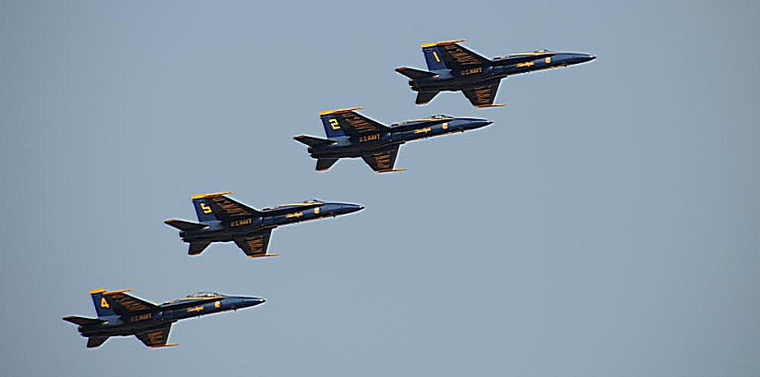 The first to fly was the Blue Angels Demonstration team with their beautiful Blue F/A-18 Hornets. Since 1946 the Blue Angels have thrilled audiences with their precision combat flying. The sound of the F/A-18 Hornets and the smell of jet fuel always add to the wonderful experience of seeing the Blue Angels again.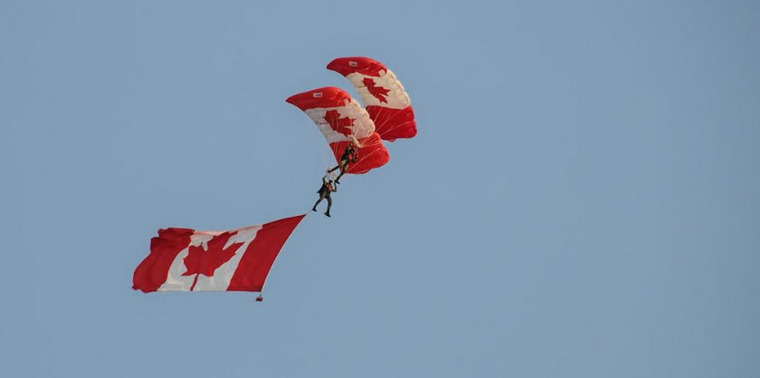 Next was the Canadian Forces Parachute team The Skyhawks. The Skyhawks have been around since 1971. Professionalism, dedication and teamwork make the Skyhawks what they are today. The Skyhawks have represented Canada and the Canadian Armed Forces to more than 75 million spectators worldwide.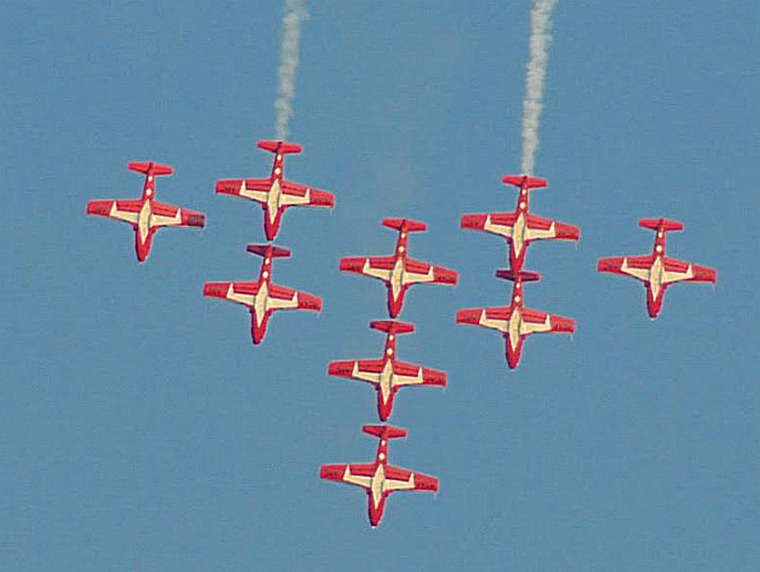 The next to fly was the Canadian Forces Snowbirds and it was their 48th appearance at the Abbotsford International Airshow. The Snowbirds continued to inspire with thrilling aerobatics and breath taking flying since their inception in 1970.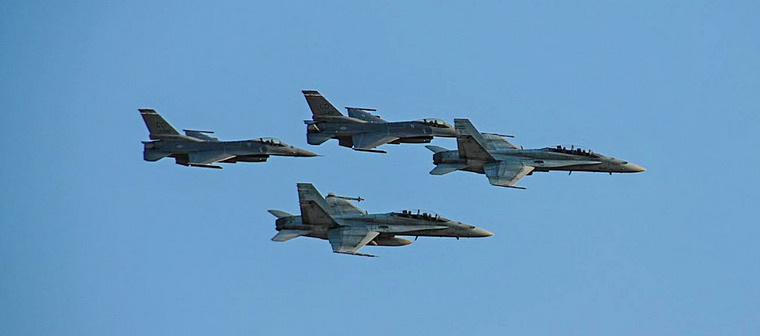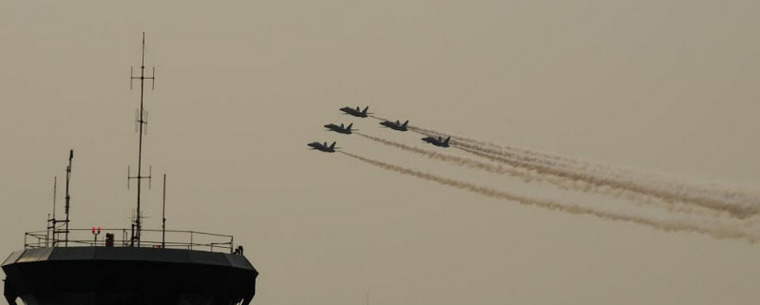 Celebrating the 60th anniversary of NORAD we saw an amazing demonstration of the US Air Force's F-16 Fighting Falcon's and the Canadian Force's CF-18 Hornet's.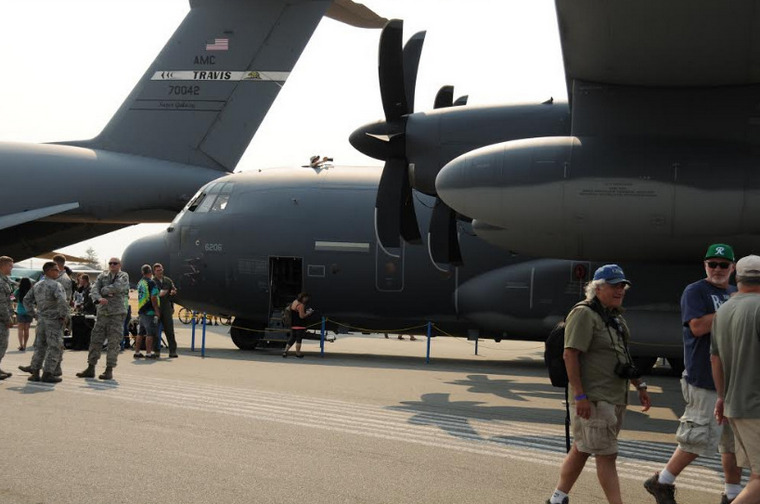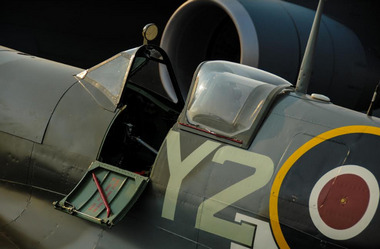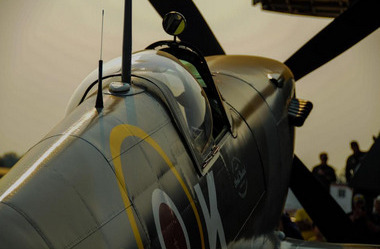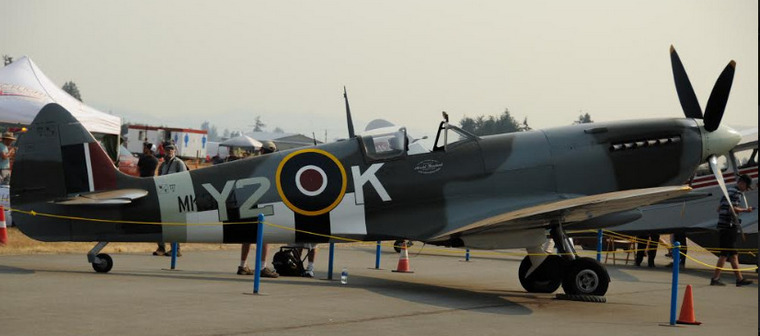 It was a wonderful airshow with a great turn out by spectators and performers even with the smoke that was around. It was always good to see our friends from down south the US Air force and US Navy. The Canadian Snowbirds always are a big favourite at the show and they do put on a good show. I would like to thank all the organizers and volunteers as well as sponsors that helped put on a great airshow.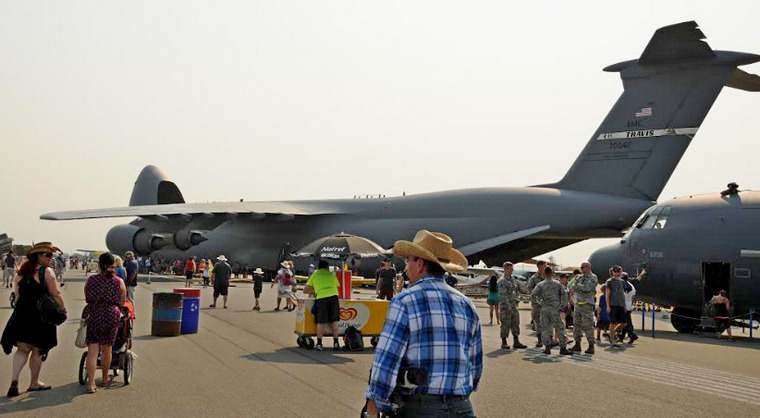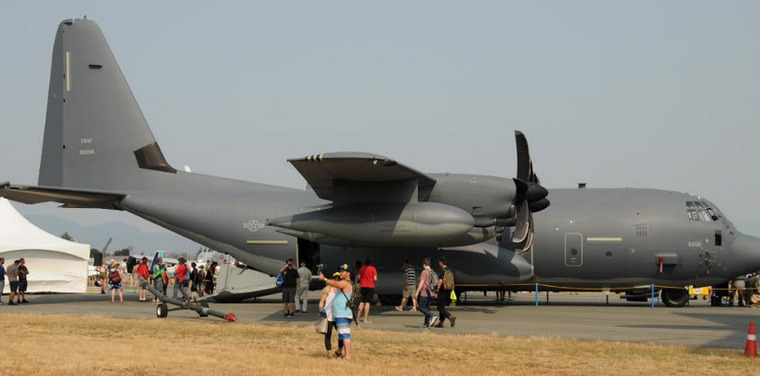 Something interesting The Abbotsford International Airshow is on the list of the top 10 best Air show's to see worldwide.
Watch this space for the 2018 Chilliwack Airshow.