THIS WEEK IN MIDWEEK UPDATE

Plan Your Weekend……..Forthcoming Events…….Aviation News

Worldwide Incidents and Accidents……This Week in Aviation History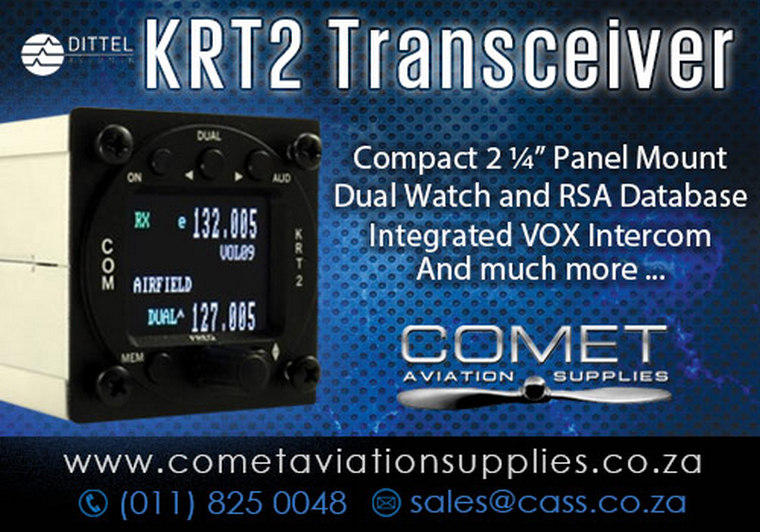 3rd Saturday of every month. Microland. Bring and braai. Fires and bykos provided. Fires start from 09h30. Contact person: Nick Swardt 082 441 8011 or Alan Hussey 072 82 2341
19 - 23: 2018 AAD EXPO, Waterkloof Airforce Base Leona Redelinghuys
info@aadexpo.co.za
084 840 3215
www.aadexpo.co.za
22: 49th Oudtshoorn Scale Fly in. Cango Flying Club.
21-24: MISASA Africa Cup-Microlight Weekend 2018 at Hotel Numbi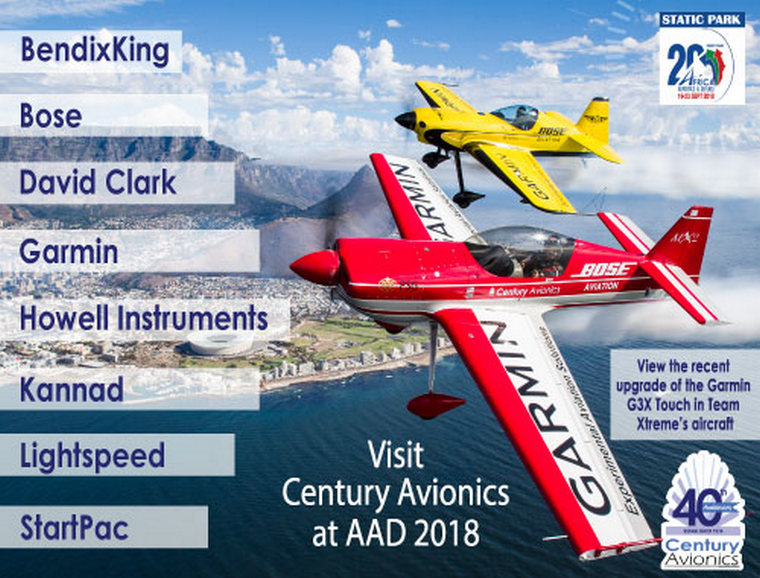 29: Lydenburg Fly-in Festival. Static displays and spot landing competition. Contact Dean 082 908 4565 or Louis 082 550 8832
29: EAA Young Eagles Flying Day, Rand Aiport. Contact Clive King 082 850 4141
29-6 October: SA National Gliding Championships Potchefstroom.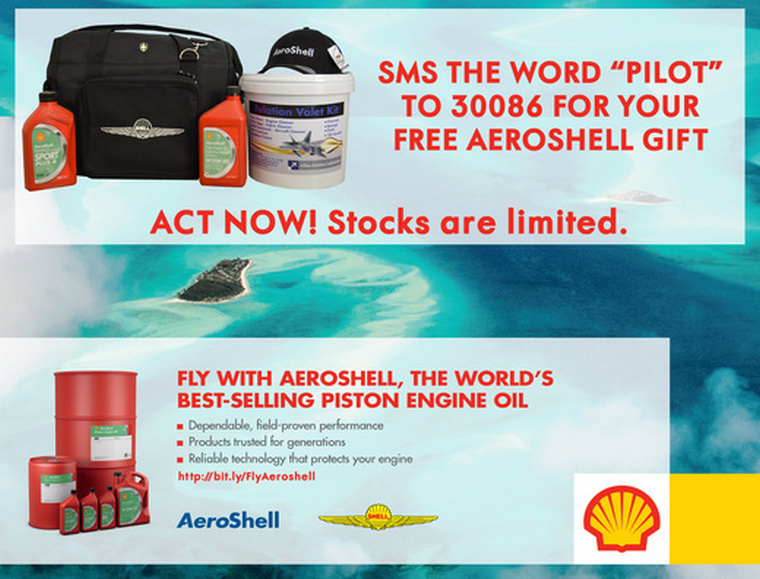 3: EAA Chapter 322 meeting. Dicky Fritz Moth Hall Edenvale. Contact:
editor@afskies.co.za
6: SAAF Museum AFB Zwartkop open practise day. Officer Commanding - Museum
oc@saafmuseum.org.za
012 351 2290
6: Secunda Flying Club Rally. Contact Chairman e-mail:
chairman@sapfa.co.za
cell: 082 855 9435
6-7: Mosselbay Beer Fest Fly-in. For more information contact Tina 082 572 2076
11: Frans Grotepas at the EAA Flying Legends Talk Show EAA Auditorium, Rand Airport. Contact Marie Reddy 083 259 7691
23 & 24: Avi Afrique 2018 Africa Aviation Innovation Summit CSIR. Contact ATNS Percy Morokane E-mail:
percymo@atns.co.za
3rd Saturday of every month. Microland. Bring and braai. Fires and bykos provided. Fires start from 09h30. Contact person: Nick Swardt 082 441 8011 or Alan Hussey 072 82 2341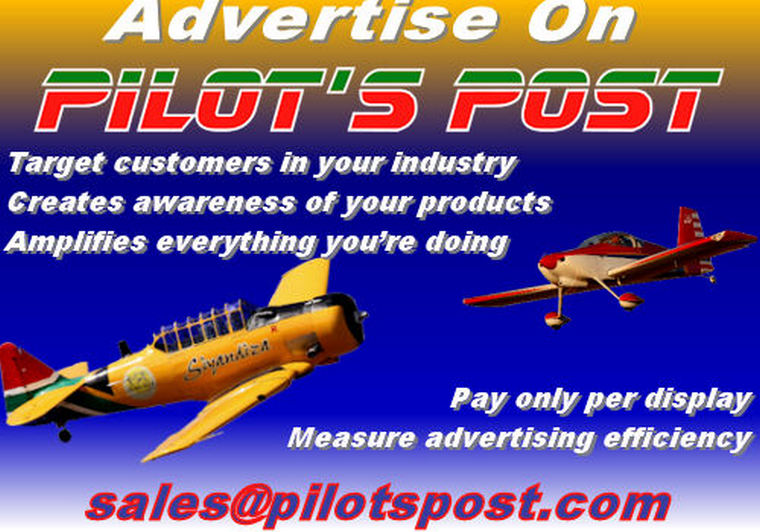 3: SAAF Museum AFB Zwartkop open practise day. Officer Commanding Museum oc@saafmuseum.org.za 012 351 2290
3: Potties Vliegklub MISASA Fly in. Contact Nico Willemse.
nico@pottiesnuus.co.za
082 582 5961
7: EAA Chapter 322 meeting. Dicky Fritz Moth Hall Edenvale. Contact:
editor@afskies.co.za
9-11: EAA Sun 'n Fun Brits Airfield. Contact Marie Reddy 083 259 7691
10: EAA Sun n Fun Adventure Rally - Brits. Contact Rob Jonkers e-mail:
rob@aerosud.co.za
Cell:082 804 7032
17: Aero Club of South Africa awards dinner 17h00 onwards. Contact E-mail:
office@aeroclub.org.za
3rd Saturday of every month. Microland. Bring and braai. Fires and bykos provided. Fires start from 09h30. Contact person: Nick Swardt 082 441 8011 or Alan Hussey 072 82 2341
24: Springs Fun Rally - Springs Airfield. Contact e-mail:
chairman@sapfa.co.za
cell: 082 855 9435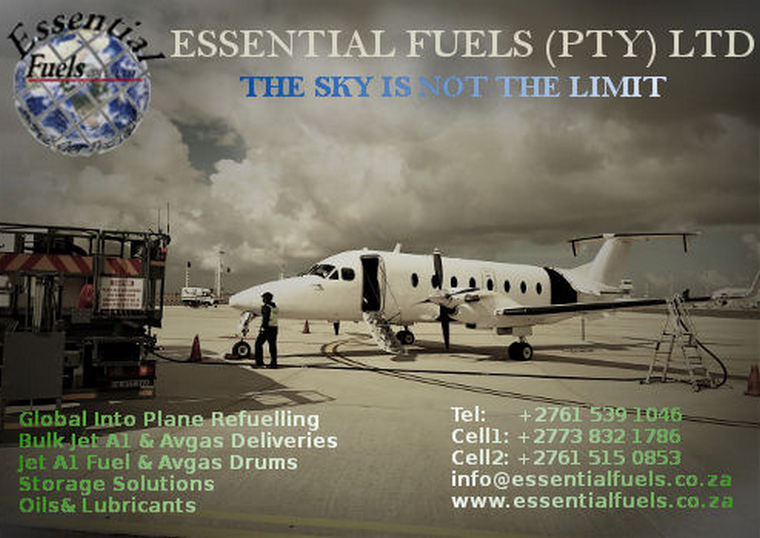 The Aviation Radio Show; get all your questions answered in one place. To listen to a recording of the live broadcast click on the link:
www.debela.co.za/aviation-radio-show







AIRBUS TO SHOWCASE PRODUCTS AND ITS SOUTH AFRICAN PARTNERSHIPS AT AAD2018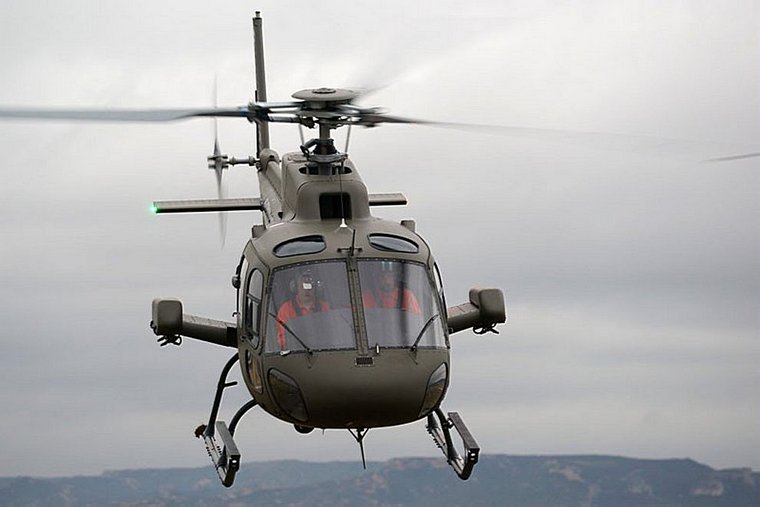 Alongside its portfolio of innovative, modern and efficient products, Airbus' South African industrial partnerships will be in the spotlight at the biennial African Aerospace & Defence 2018 show in Pretoria. Photo © Airbus


Airbus, which has an expanding market presence, industrial footprint and research network in Africa, will be promoting its highly efficient and modern range of commercial airliners, helicopters, military and mission's transporters, satellites and space data services.
Airbus-related activity in South Africa supports hundreds of skilled jobs (and thousands of indirect jobs up and down the local supply chain) and generates vital export revenues for the country's industry and its economy.
Airbus Commercial Aircraft will exhibit a display of the A320neo airliner, the world's benchmark single-aisle passenger jet. Airbus will also shed light on some of the "made in South Africa" components that are incorporated in the A320neo, the popular A330neo wide body jetliner, the ultra-long range A350 XWB and the A400M Military Transport aircraft.
Airbus Defence and Space will highlight the rugged and versatile C295, which is fast becoming the light-medium transport and mission's aircraft of preference in Africa for both military and civil operators. It will also spotlight Airbus' various Unmanned Airborne Systems, Satellites as well as its space data and geo-intelligence products and capabilities. Airbus is promoting these too governments, industries and organisations in the region for a wide range of applications including smart farming, mining, fisheries, town planning and land use, environmental protection and infrastructure surveillance.
Airbus Helicopters, which employs over 100 people at its regional base in Midrand and supports over 300 light and medium helicopters in southern and eastern Africa, will showcase a model of the H215M multi-role military helicopter. It will also be exhibiting a pair of the popular H125s and a light utility helicopter from the H135 family, on the static display.
As part of the AAD youth development programme, Airbus will be delivering the Airbus Little Engineer workshops that focus on inspiring young learners to pursue and study Science, Technology, Engineering and Mathematics.

BELL 505 LANDS IN KENYA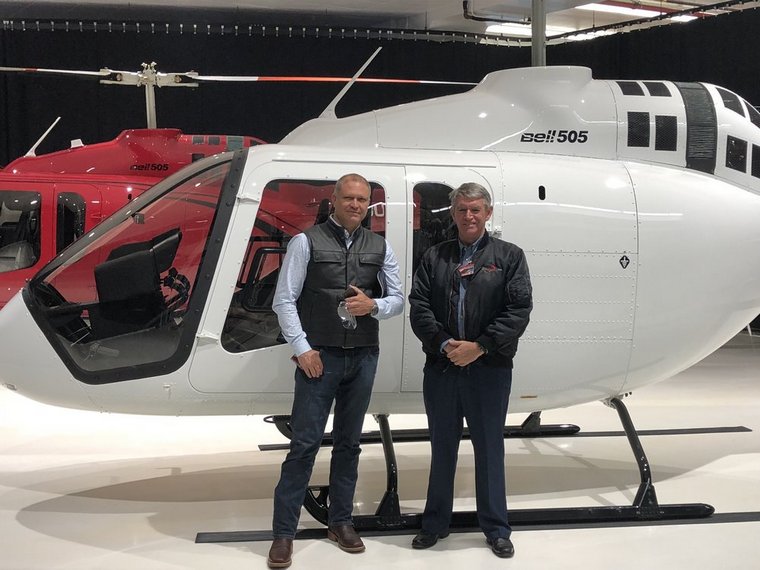 With over 100 Bell 505s already delivered around the world already being used for many different missions, the aircraft has now officially made it to Kenya. Photo © Bell.


Earlier this month, Bell Independent Representative, Africair, delivered the first Bell 505 to KIDL Operations in Kenya, one of the fastest growing operators in East Africa specializing in executive transport.
The aircraft was shipped from Bell's facility in Mirabel, Canada to Africair Helicopter Support Limited (AHSL), a newly established Kenya Civil Aviation Authority Authorized Maintenance Organization where the aircraft was reassembled. This Bell 505 was the first work in the newly established facility, located in Ruiru.
After re-assembly, the Bell 505 was flown by KIDL CEO, Captain Marco Brighetti Wilson Airport in Nairobi to begin VIP transport operations.
Bell is excited that the aircraft has landed in Kenya and we are looking forward to having many more flying all over the continent. Stay tuned for updates on the Bell 505 entering the market Africa.

SIKORSKY / PZL MIELEC DELIVERS M28 AIRCRAFT TO THE ECUADORIAN ARMY



An M28 short takeoff and landing (STOL) aircraft manufactured at PZL Mielec, a facility in Poland owned by Sikorsky, a Lockheed Martin company (NYSE: LMT), has arrived in Ecuador following a trans-Atlantic flight from Poland. Photo © Sikorsky/PZL Mielec.

Delivered five months after contract award, the twin-engine turboprop will meet the Ecuadorian Army's need for a proven multi-role transport aircraft that can perform in diverse climates and terrain.
The Ecuadorian Army contracted for the aircraft in April this year. PZL Mielec conducted training for Army pilots and mechanics, and a Polish crew piloted the aircraft 13,500 km via Iceland and Greenland, across the Atlantic Ocean to Canada, the United States and Central America to Shell Mera in Ecuador, where the aircraft was officially accepted by the Army.
"The M28 aircraft's powerful turbo-prop engines, a large cabin with clamshell rear door, and the airframe's rugged structural characteristics, will give the Ecuadorian Army a highly versatile short takeoff and landing platform with which to perform multiple types of missions in diverse climates," said Adam Schierholz, Sikorsky regional executive for Latin America. "We welcome Ecuador to the M28 family."
A proven, durable and reliable STOL aircraft, the M28 aircraft can operate from runways or airstrips inaccessible by other airplanes, and can fly in extreme environmental conditions and temperatures ranging from +50° C to -50° C.
Currently, over 100 M28 planes are used worldwide, both in commercial and military configurations. Among other missions, they perform passenger transport, parachutist training, border patrol and supervision over fisheries. The Polish Air Force flies the M28 Bryza variant for both maritime and transport operations.
The M28 aircraft weighs 7,500 kg (16,500 pounds) and can be equipped with 19 passenger seats, or transport up to 2,300 kg (5,000 pounds) of cargo, as well as perform parachute missions via the rear cabin door.

MDHI COMPLETES INITIAL DELIVERY OF ENHANCED M 530F CAYUSE WARRIOR HELICOPTERS TO THE AFGHAN AIR FORCE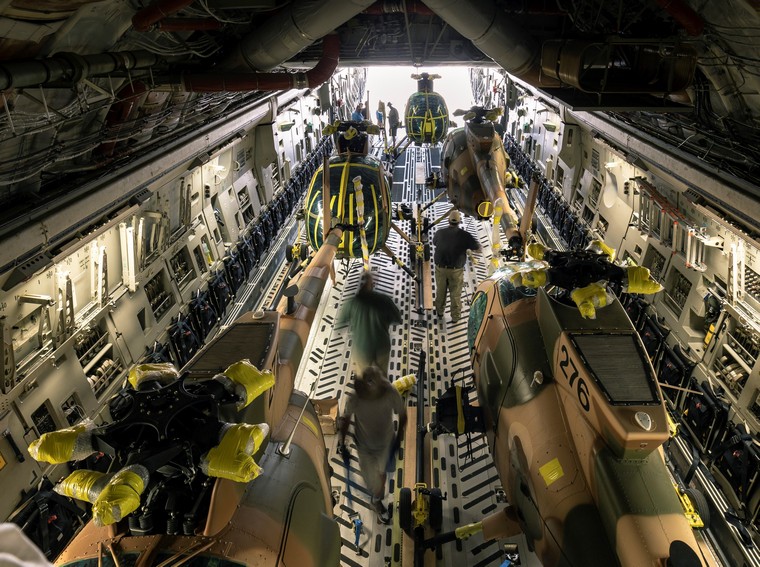 MD Helicopters, Inc. (MDHI) announced today the delivery of the first five MD 530F Cayuse Warrior helicopters to the Afghan Air Force in Kandahar, Afghanistan. Photo © MD Helicopters.

Ordered against MDHI's 5-year, $1.4 billion IDIQ, these aircraft are the first of 30 new MD 530F Cayuse Warrior helicopters that will join the AAF Aviation Unit this year. Delivered in less than 10 months from the September 2017 contract award, the first five aircraft reached Kandahar on 8 August 2018, and were readied for active service in less than 10 days.
The IDIQ Contract vehicle ensures that an estimated quantity of 150 armed MD 530F Cayuse Warrior and/or MD 530G attack helicopters are available to U.S. and Partner Nation Military Aviation Forces.
These aircraft are the first of a new generation of MD 530F Cayuse Warriors with MDHI's newly certified glass cockpit that includes:
Howell Instruments Electronic Engine Instruments and Crew Alert System (EICAS), Garmin G500[H] TXi Electronic Flight Instruments (EFIS) with Touchscreen GDU 700P PFD/MFD, Garmin GTN 650 Touchscreen NAV/COM/GPS and L-3 ESI 500 Electronic Standby Instrument.
Mission Equipment enhancements for the MD 530F Cayuse Warrior also consist of a ballistically tolerant crashworthy fuel system, including both the main fuel tank and a 38-gallon Auxiliary Fuel Tank.
"The MD 530F Cayuse Warrior has played a critical role in creating an effective, efficient, and sustainable air force in Afghanistan," Tilton concludes. "It has been a proven performer in support of training and combat operations since joining the Afghan fleet, and has evolved to become the standard for light scout attack helicopter solutions worldwide."
Remaining aircraft deliveries on this initial Contract Delivery Order are on track to be complete well in advance of the September 2019 contract date.
BOEING AWARDED $2.9 BILLION FOR FOURTH KC-46A TANKER PRODUCTION LOT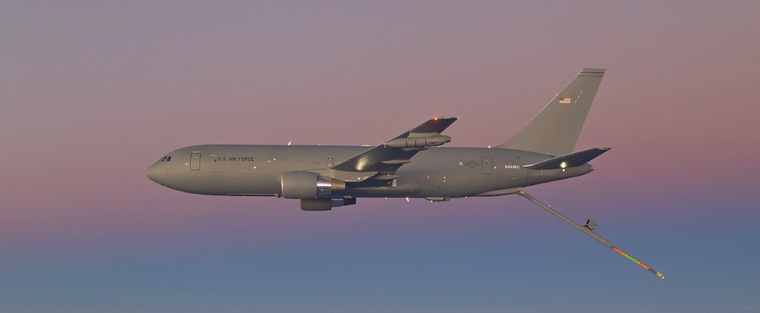 Boeing's KC-46 program received $2.9 billion from the U.S. Air Force for 18 tanker aircraft, support equipment, spare engines and wing air refueling pods. Boeing is now on contract for 52 aircraft and plans to build 179 of the 767-based refueling aircraft for the Air Force. Photo:© Boeing.

The U.S. Air Force awarded Boeing [NYSE: BA] a $2.9 billion contract for 18 KC-46A tanker aircraft, spares, support equipment, spare engines and wing air refuelling pod kits. With this fourth production lot, Boeing now is on contract for 52 KC-46 tankers.
Boeing received its first two production lots, for 7 and 12 aircraft, in August 2016. The third lot, for 15 aircraft, was awarded in January 2017.
"We're excited to partner with the Air Force on an aircraft that will provide its fleet unmatched capabilities and versatility," said Mike Gibbons, Boeing KC-46A tanker vice president and program manager. "This is another big milestone for the team and we look forward to delivering this next-generation, multi-role tanker for years to come."
Boeing plans to build 179 of the 767-based refueling aircraft for the Air Force to replace its legacy tanker fleet. Tanker deliveries are expected to begin later this year.
Boeing received an initial contract in 2011 to design and develop the Air Force's newest tanker aircraft. The KC-46A is a multirole tanker that can refuel all allied and coalition military aircraft compatible with international aerial refuelling procedures and can carry passengers, cargo and patients.
Boeing is assembling KC-46 aircraft at its Everett, Wash., facility.
FIRST DELTA AIR LINES A220-100 ROLLS OUT OF PAINTING HANGAR IN MIRABEL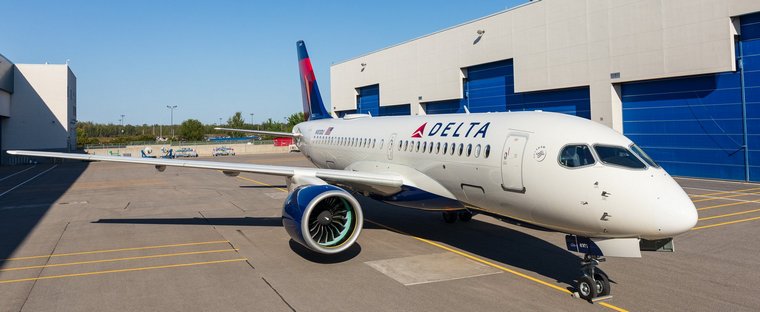 Delta Air Lines` first Airbus A220-100 was introduced after rolling out of the painting hangar at the A220 final assembly line in Mirabel, Québec. Delta will be the first U.S. airline to take delivery of the A220, featuring a state-of-the art interior and delivering best-in-class fuel performance. Photo © Airbus.

Now that the aircraft is decked out in Delta's livery, it will move to pre-flight activities in the A220 flight line hangar in Mirabel before taking off for its first flight later this fall.
Delta's first A220 is scheduled to begin service in early 2019
U.S. NAVY AWARDS BOEING $805 MILLION MQ-25 CONTRACT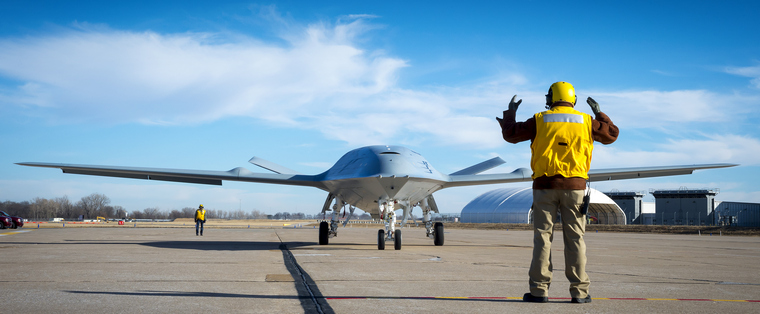 Boeing's MQ-25 unmanned aerial refueller known as T1, is currently being tested at Boeing's St. Louis site. T1 has completed engine runs and deck handling demonstrations designed to prove the agility and ability of the aircraft to move around within the tight confines of a carrier deck. Photo © Eric Shindelbower/ Photo © Boeing.

Boeing [NYSE: BA] will build the U.S. Navy's first operational carrier-based unmanned aircraft, the MQ-25 aerial refueler, through an $805 million contract awarded today.
Boeing was awarded the engineering and manufacturing development contract to provide four aircraft. Boeing plans to perform the MQ-25 work in St. Louis.
"As a company, we made an investment in both our team and in an unmanned aircraft system that meets the U.S. Navy's refueling requirements," said Leanne Caret, president and CEO, Boeing Defense, Space & Security. "The fact that we're already preparing for first flight is thanks to an outstanding team who understands the Navy and their need to have this important asset on carrier decks around the world."
MQ-25 is designed to provide the U.S. Navy with a much-needed refueling capability. According to the U.S. Navy, the MQ-25 Stingray will allow for better use of combat strike fighters by extending the range of deployed Boeing F/A-18 Super Hornet, Boeing EA-18G Growler, and Lockheed Martin F-35C aircraft. MQ-25 will also seamlessly integrate with a carrier's catapult and launch and recovery systems.
Boeing has been providing carrier aircraft to the U.S. Navy for more than 90 years.

USA, John Prince Park Lake Worth, Florida: The pilots of the Cessna C335 aircraft that crashed and burned approximately one mile northeast of the Palm Beach County Park Airport in West Palm Beach had his license was revoked 21 years ago by the Federal Aviation Administration. The plane had departed from Key West. The pilot, Castronova, 70, died along with his wife Mandy, 39 in the crash. Castronova, who owned Nova Aviation that bought and sold planes apparently regularly, flew on short day trips to Islamorada and Sebring as well as to the Bahamas.
Italy, near Verano: The pilot of an Aérospatiale AS 350B2 Ecureuil operated by EliCampiglio whilst engaged in maintenance work on power lines lost control and rolled over after touching down in a field near Verano, Italy. The aircraft suffered substantial damage. The pilot and passenger survived.
USA, Sheppard AFB: A USAF (United States Air Force) Northrop T-38 Talon impacted airport terrain during a take-off attempt at Sheppard Air Force Base Wichita Falls, Texas. The airplane sustained substantial damage. The two pilots' onboard survived ejection with unspecified injuries.
Ireland, Shannon: A US Air Force (USAF) 139th Airlift Wing Lockheed C-130H Hercules suffered of an engine problem over Atlantic one hour before touching Irish coast. The engine was shutdown. The aircraft made a technical stop in Shannon. There were no injuries.
Serbia, Belgrade: An Egypt Air Boeing 737-800 on a flight from Cairo to Belgrade landed on Belgrade's runway but came to a stop on the runway with all four main tyres blown, the wheel rims damaging the runway surface. There were no injuries, the aircraft received minor damage and the runway surface was damaged, too.
USA, Tucson: A National Transportation Safety Board report says 56-year-old pilot Jeffrey Green, the pilot of a twin-engine Beechcraft 300, that went down at a Tucson airport last year had marijuana and other drugs in his system at the time of the fatal crash. Green and 38-year-old passenger Daniel Rodriguez died in the 23 Jan. 2017 crash at Tucson International Airport. Toxicology tests on the pilot found marijuana's THC in his blood system along with amphetamines, antidepressants and seizure/anxiety medication. Witnesses say the aircraft pitched rapidly during take-off with its nose pointing skyward before the plane hit the ground and slid about 650 feet upside down and crashed into a concrete wall.



12 SEPTEMBER 1994

Frank Eugene Corder crashed a stolen Cessna 150 onto the South Lawn of the White House trying to hit the building; he was killed, and was the sole casualty.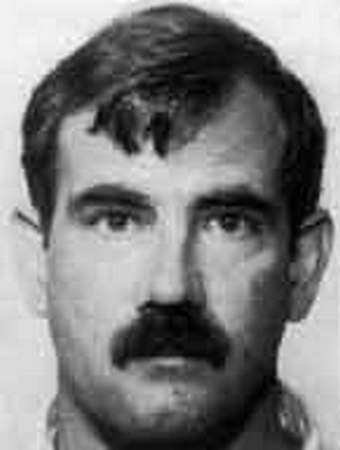 Corder, born on 26 May 1954 was an American truck driver. He stole a Cessna 150 late on 11 September 1994 and crashed the stolen aircraft onto the South Lawn of the White House early on 12 September 1994, apparently trying to hit the building; he was killed, and was the sole casualty. The plane is undetected until seen over the White House lawn, prompting a change in security procedures at the White House.
About two years prior Corder had taken a couple of introductory flight lessons. However, his instructor found out that he had been busted for drugs and refused him any more instruction. On 15 April 1993, Corder was arrested for theft and was arrested again later that year on 9 October for drug dealing. He was sentenced to spend 90 days at a drug rehabilitation centre and was released in February 1994.
On Sunday, 11 September 1994, after spending an evening with his brother consuming alcohol and smoking crack cocaine, the 38-year-old asked his brother to drop him off in the vicinity of Aldino Airport (also known as the Harford County Airport) in Churchville, Maryland. Corder walked to the airport and found the keys to a Cessna 150 airplane that had been returned to the airport earlier that evening after having been rented by another individual.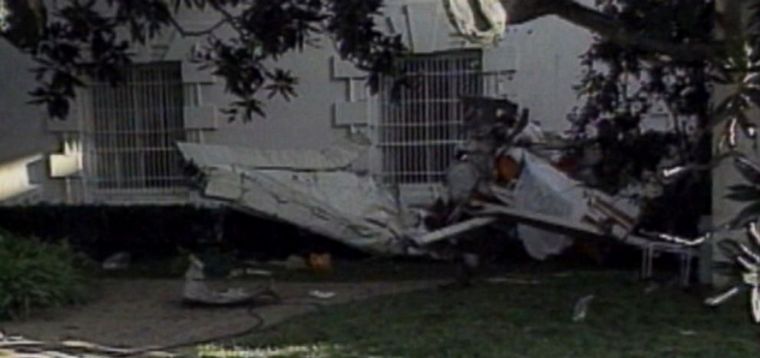 Distraught over breaking up with his third wife, wanting to gain notoriety, and under the influence of alcohol and cocaine, Corder stole the Cessna 150 and flew it to Washington where he deliberately crashed it onto the South Lawn of the White House.