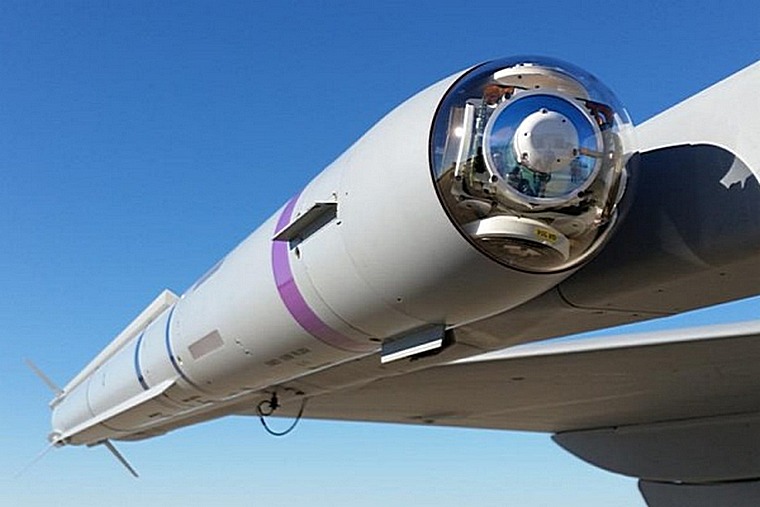 South African missile system house Denel Dynamics has successfully completed the guided missile qualification test series for its leading wingtip fifth generation Imaging Infrared (IIR) Short Range Air-to-Air Missile (SRAAM) System.
Four guided firings were conducted at Denel Overberg Test Range (DOTR) in the Western Cape. Each of the firings was executed in different Air Combat Manoeuvre scenarios and successfully demonstrated the A-Darter missile's full performance as an advanced short range Air-to-Air missile.

All of the guided firings were done against Denel's manufactured SKUA High Speed Target Drones. The first test was conducted in a Lock-On-After-Launch configuration and using the advanced algorithm suite. The missile acquired the target late in it's free-flight phase and intercepted the SKUA with a direct hit, demonstrating the missile's accurate target predictor. This also demonstrates that long range intercept beyond IR detection range is possible with the lock-on-after-launch (LOAL) capability of the A-Darter missile.
The second test was conducted in a Chase Air Combat Manoeuvre configuration at close range to prove the high off-boresight launch capability of the missile under high g-forces. The missile performed a hard 180 degree manoeuvring turn after launch to successfully intercept the target and demonstrated that the seeker's large look-angles and the airframe's high agility enables high off-bore sight firings. The thrust vector control employed by the missile demonstrated the exceptional manoeuvrability of the missile.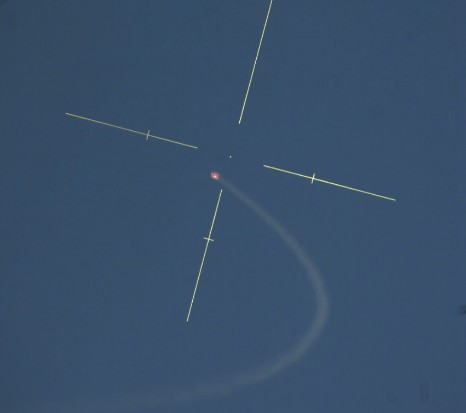 The third and fourth tests were conducted in Blow-through Air Combat Manoeuvre configuration with electronic-counter-measures. The missile's electronic-counter-counter-measures algorithm suite demonstrated the designed to specification capability.
These guided missile qualification tests were witnessed by representatives from Armscor, South African Air Force and Brazilian Air Force. These tests demonstrated the missile's performance in full accordance to the client's requirement and concluded a series of guided test firings conducted as part of the A-Darter missile system development programme.
The A-Darter missile may be designated using the aircraft's radar, helmet sight or the missile's very effective autonomous scan feature if radar silence is required.
A-Darter's advanced digital processing capability ensures improved performance in terms of image detection, false target rejection, electronic-counter-counter-measures and guidance and control.
The missile can be integrated on the latest 4th generation and older generation fighter aircraft platforms. The A-Darter has already been fully integrated and cleared with no aircraft/missile launch restrictions on the JAS-39 Gripen C/D. The A-Darter fifth-generation Imaging Infrared (IIR) SRAAM will enhance the prospective client platform's lethality.
Denel Dynamics has already received interest in the A-Darter missile from prospective clients and is very confident that the missile's performance (given the completed guided missile qualification test series) will meet the expectations of the prospective clients.