THIS WEEK IN MIDWEEK UPDATE

Plan Your Weekend……..Forthcoming Events…….Aviation News

Worldwide Incidents and Accidents……This Week in Aviation History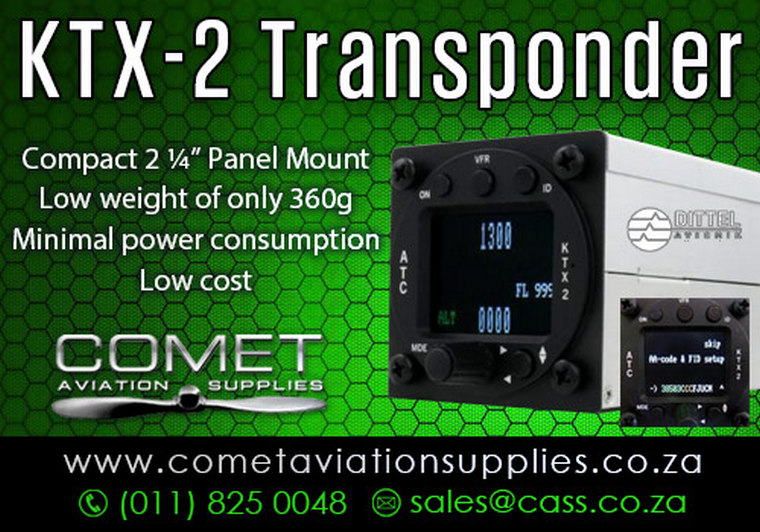 29: Lydenburg Fly-in Festival. Static displays and spot landing competition. Contact Dean 082 908 4565 or Louis 082 550 8832
29: EAA Young Eagles Flying Day, Rand Airport. Contact Clive King 082 850 4141
29-6 October: SA National Gliding Championships Potchefstroom.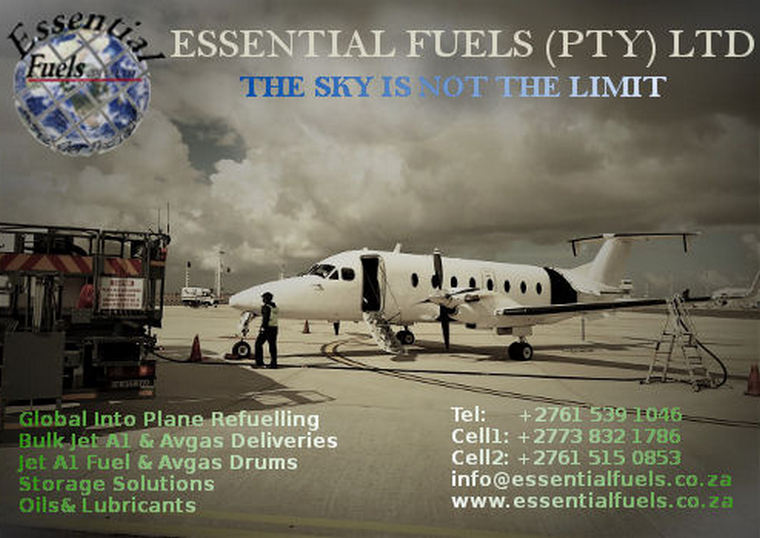 3: EAA Chapter 322 meeting. Dicky Fritz Moth Hall Edenvale. Contact:
editor@afskies.co.za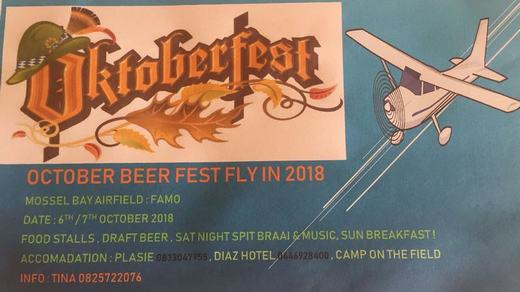 6: SAAF Museum AFB Zwartkop open practise day. Officer Commanding - Museum
oc@saafmuseum.org.za
012 351 2290
6: Secunda Flying Club Rally. Contact Chairman e-mail:
chairman@sapfa.co.za
cell: 082 855 9435
6-7: Mosselbay Beer Fest Fly-in. For more information contact Tina 082 572 2076
11: Frans Grotepas at the EAA Flying Legends Talk Show EAA Auditorium, Rand Airport. Contact Marie Reddy 083 259 7691
23 & 24: Avi Afrique 2018 Africa Aviation Innovation Summit CSIR. Contact ATNS Percy Morokane E-mail:
percymo@atns.co.za
3rd Saturday of every month. Microland. Bring and braai. Fires and bykos provided. Fires start from 09h30. Contact person: Nick Swardt 082 441 8011 or Alan Hussey 072 82 2341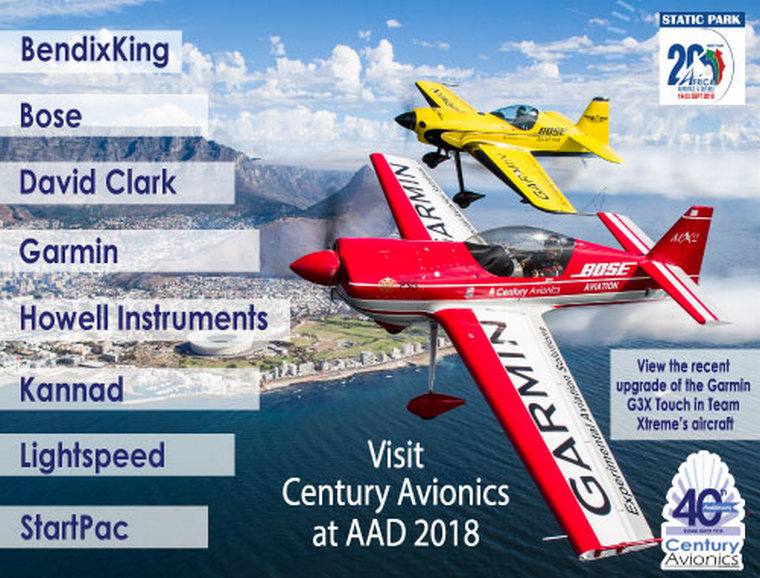 3: SAAF Museum AFB Zwartkop open practise day. Officer Commanding Museum
oc@saafmuseum.org.za
012 351 2290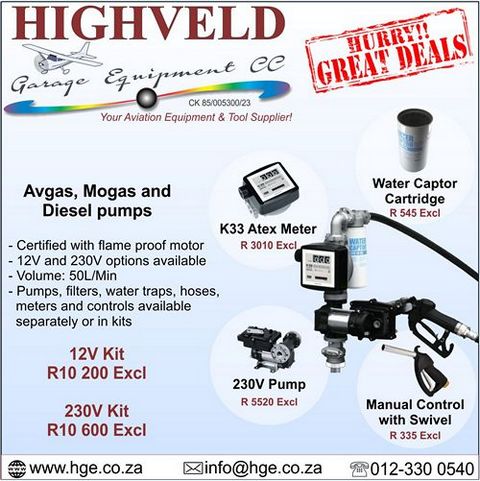 3: Potties Vliegklub MISASA Fly in. Contact Nico Willemse.
nico@pottiesnuus.co.za
082 582 5961
7: EAA Chapter 322 meeting. Dicky Fritz Moth Hall Edenvale. Contact:
editor@afskies.co.za
9-11: EAA Sun 'n Fun Brits Airfield. Contact Marie Reddy 083 259 7691
10: EAA Sun n Fun Adventure Rally - Brits. Contact Rob Jonkers e-mail:
rob@aerosud.co.za
Cell:082 804 7032
17: Aero Club of South Africa awards dinner 17h00 onwards. Contact E-mail:
office@aeroclub.org.za
3rd Saturday of every month. Microland. Bring and braai. Fires and bykos provided. Fires start from 09h30. Contact person: Nick Swardt 082 441 8011 or Alan Hussey 072 82 2341
24: Springs Fun Rally - Springs Airfield. Contact e-mail: chairman@sapfa.co.za cell: 082 855 9435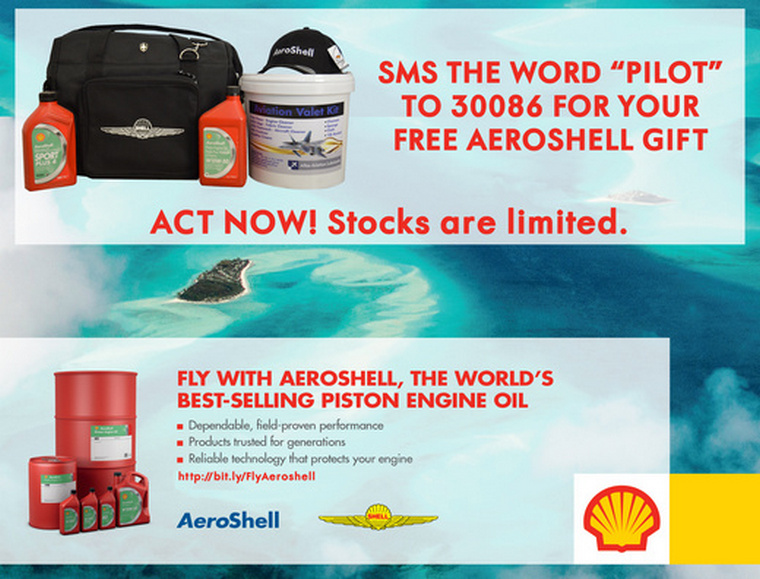 1: SAAF Museum AFB Zwartkop open practise day. Officer Commanding Museum
oc@saafmuseum.org.za
012 351 2290
1 to 2: Sport Aerobatics ACE of Base Brits Contact Annie Boon E-mail:
chunge@mweb.co.za
7: EAA Chapter 322 meeting. Dicky Fritz Moth Hall Edenvale. Contact:
editor@afskies.co.za
3rd Saturday of every month. Microland. Bring and braai. Fires and bykos provided. Fires start from 09h30. Contact person: Nick Swardt 082 441 8011 or Alan Hussey 072 82 2341
8. WAA breakfast fly-in. RSVP
comms@flywaa.co.za



The Aviation Radio Show; get all your questions answered in one place. To listen to a recording of the live broadcast click on the link:
www.debela.co.za/aviation-radio-show






NEWS FROM THE AIRPLANE FACTORY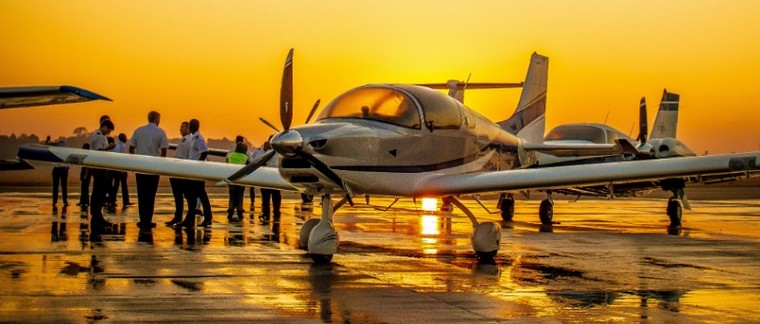 For the Southern Hemisphere, Spring has sprung and what better way to celebrate the new season than by introducing a fresh start. Photo © The Airplane Factory.

We have shuffled management positions here at TAF to fill the gap left by Terry Musiker, who deserted us and joined the team at AHRLAC, by placing Branko Brjklac and Roland Maweja in charge of the Sonaca project. Sean Russell, the man with the highest hours in the world on Slings, is full time back in our AMO, freeing up Daniel Neilson to take over Production Assembly. And you can see things speeding up already!
Orders for LSA trainers still pour in from Australia and the USA and South America has become a substantial and more important market for us with over 20 planes sold into that region over the past year. Brazil receives their first factory built LSA shipped with a third kit in the next few days, meaning a Sling flying in yet another country in the next couple of weeks.
The big news from TAF though is of course the release of the Sling TSi! This aircraft has really set the benchmark for light, fast and affordable private recreational flight. Please dip into the delights of the article included below courtesy of James Wynbrandt of the EAA.
Lastly, for those of you local to Johannesburg, make your way to the Africa Aerospace And Defence Expo 2018 to see the Proudly South African Flyby where three Slings will be flying in formation and tugging Jonkers Gliders with the likes of other famous South African aircraft such as the AHRLAC, the Rooivalk, the Atlas Cheetah and of course the eagerly anticipated Sling TSi!

NEW MEMBER OF CRUISER FAMILY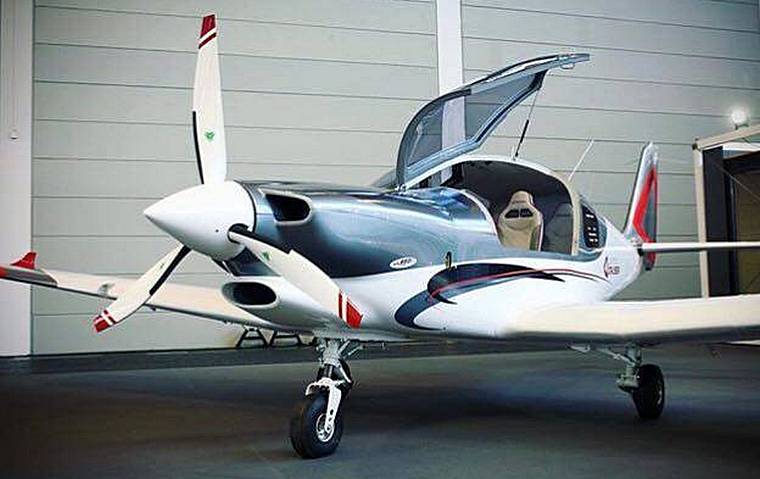 The QuattroCruiser aircraft is the latest model of the Czech Sport Aircraft light aircraft family. It represents new modern philosophy in design of universal and complex light aircraft. Photo © Czech Sport Aircraft.


The QuattroCruiser is primarily intended and designed for advanced flight training, pilot skills improvement and air travelling. The aircraft shall be certified for VFR and IFR flights according to the CS.23 and FAR.23 certification standards.
The QuattroCruiser is an all-metal, four seat (2+2), low-wing monoplane with retractable tricycle landing gear.
Two variants of power unit will be available: well proven Lycoming TEO-540 or newly designed UL Power i520. In combination with in flight adjustable MT propeller the power unit shall provide excellent flight characteristics.
The QuattroCruiser aircraft shall be equipped either with glass cockpit avionics or conventional analogue flight instruments.
LANCAIR LEGACY'S TAKE RENO 2018 SPORTS CLASS IN A BIG WAY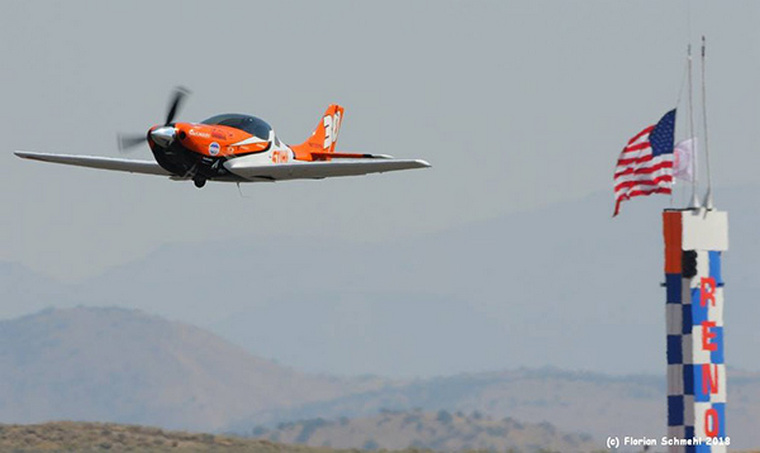 Led by Andrew Findlay's 400 mph #30 Super Legacy, "One Moment", Lancair sweeps the top 4 places in Sport Class. Photo © Lancair

Achieving a spectacular showing in the 2018 Reno Air Races, Lancair Legacy and Super Legacy models set the pace for the rest of the class, winning Gold, Silver, Bronze and Medallion first place finishes. Andrew Findlay, with a 402.716 MPH finish in his 750 hp Super Legacy, "One Moment" won the John Parker Memorial.
Legacy pilot Ernie Sutter, in "Just Pass'n Thru" took the honours in Silver, at a speed of 288.985 MPH, followed by Japanese pilot Chiwami Takagi-Read in "Legacy", winning the Bronze at 273.801 MPH.
The Medallion contest was topped by Pete Zaccagnino of Park City, Utah in his Super Legacy, "Coming In Hot" at a speed of 235.796 MPH.
Congratulations to these fine pilots and their remarkable aircraft, showing the world what dedication, discipline and (of course) a well-designed airframe can achieve.
THE 53RD NATIONAL CHAMPIONSHIP AIR RACES - FINAL RESULTS

The 53rd National Championship Air Races are the world's premier air racing event. Final results are below:
UNLIMITED CLASS: Plane: "Voodoo"Pilot: Steven Hinton
JET CLASS: Plane: "American Spirit" Pilot: Rick Vandam
SPORT CLASS: Plane: "Race 39" Pilot: Jeff LaVelle
T-6 CLASS: Plane: "Baron's Revenge" Pilot: Chris Rushing
FORMULA ONE: Plane: "Fraed Naught" Pilot: Lowell Slatter
BI-PLANE CLASS: Plane: "Reno Rabbit" Pilot: Jeff Rose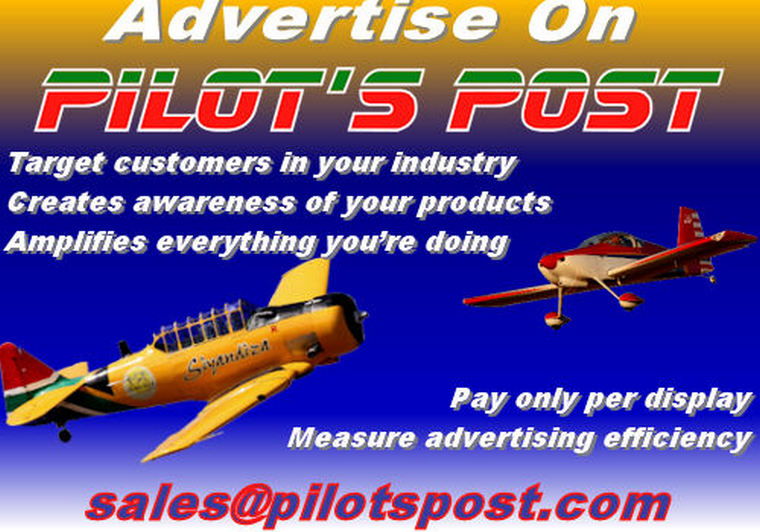 ROSTEC'S "RUSSIAN HELICOPTERS" OFFERS STATE-OF-THE-ART CIVIL ROTORCRAFT TO AFRICAN CUSTOMERS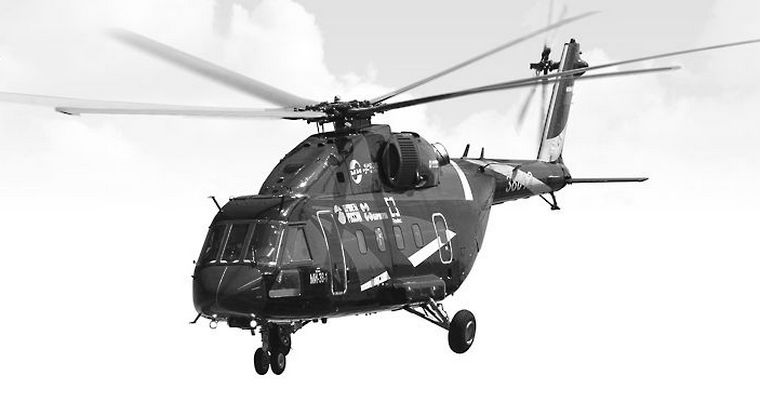 Russian Helicopters Holding Company (part of Rostec) participated in the international expo of defence & aerospace industry and security technologies Africa Aerospace and Defense 2018 which is to took place from 19 to 23 September in Pretoria (Republic of South Africa). Photo © Russian Helicopters.


At the exhibition the Holding's specialists described the unique capabilities of advanced models of civil Mi-171A2, Ansat, Mi-38, Ka-62 and Ka-226T rotorcraft and shall present the financial instruments offered to the customers for procuring new helicopters.
Mi-171A2 and Mi-38 helicopters offered to African customers are primarily used in civil aviation - for cargo, passengers and VIP transportation. These rotorcraft sport excellent flight performance, reliability, capability of operation within the wide range of conditions and temperatures, versatility, easy operability and maintainability.
Moreover, Ansat helicopter is to be presented to national security, defense and law enforcement agencies. It is designed for cargo and passenger transportation, police and EMS missions, surveillance and SAR operations.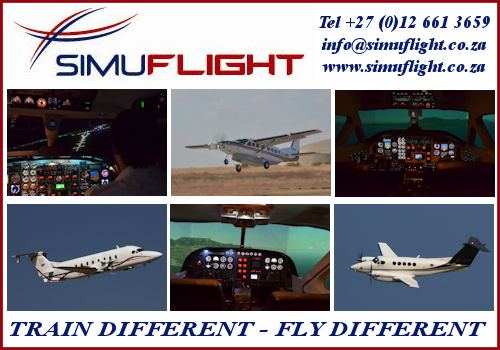 At the same time, Russian Helicopters Holding Company's representatives shall participate in the event's expansive business program. The Company's delegation is scheduled to meet partners from African countries during forums and roundtable discussions.
"This expo is one of the main platforms to promote helicopters in Sub-Saharan Africa and we are hoping to reach a number of agreements here that will be transformed into the actual contracts in the future. Russian-made rotorcraft are very well known on the African continent for their long-term and successful performance of humanitarian missions and casualties' evacuation during emergency relief. Superior flight performance, reliability, capability of operation within the wide range of conditions and temperatures make Russian-made rotorcraft one of the best offers for the African market", highlighted Andrey Boginsky, Director General of Russian Helicopters Holding Company.
The African countries are traditionally one of the largest operators of Russian-made helicopters. The total fleet of Russian-made rotorcraft on the continent exceeds 700 units. On top of all, a service centre to maintain civil helicopters of Mi-8/17 type was established at Denel Aviation premises in RSA.
SAAB OFFERS U.S. BASED PRODUCTION CAPABILITY FOR T-X TRAINER AIRCRAFT




Defence and security company Saab together with Boeing are competing to win the tender process to supply the United States Air Force with an advanced trainer aircraft. Saab will establish manufacturing and production capability in the United States for the T-X advanced trainer aircraft, should the Boeing and Saab solution be selected. Photo © Boeing.


Developed in partnership with Boeing, the T-X advanced trainer can provide a new highly capable training solution for the United States Air Force, USAF. Saab has started the process to evaluate and identify potential locations for production.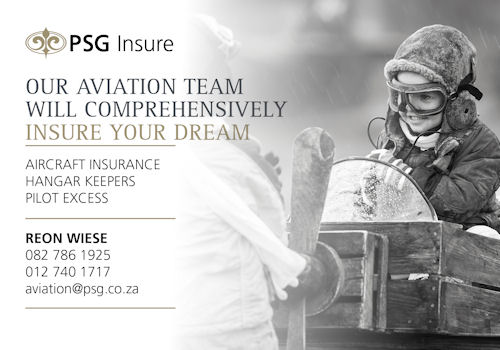 "The Boeing and Saab T-X is designed and purpose built for the USAF training mission, so we believe that the entire aircraft, including our part, should also be manufactured in the U.S." states Håkan Buskhe, President and CEO of Saab AB. "Saab has already invested in the development of the T-X Advanced Trainer aircraft and if Saab and Boeing win, Saab will carry that commitment a step forward into manufacturing and production in the US."
"The United States is a strategic market for Saab and the company plans for continued growth in the country. The establishment of this type of production capability in the U.S. would be another step forward in Saab's objective to grow its national presence and to create strong organic capabilities for the development, manufacturing and sales of its products", continues Håkan Buskhe.
The final choice regarding location for production in the U.S. would be made based on what best serves the needs of the program as well as Saab's own long-term strategy for growth.
The establishment of a new production capability would add to Saab's presence in the U.S. which includes solutions for radar and sensors, signature management, training and simulation, and support services as well as for high resolution 3D mapping, air traffic management and homeland security. Saab currently has seven operations in four states and the District of Columbia.
Boeing T-X is a training system designed specifically for the U.S. Air Force training mission. If Boeing and Saab win the competition, T-X will replace the service's fleet of aging T-38 aircraft. An award is expected at the end of this year.
SIKORSKY HH-60W COMBAT RESCUE HELICOPTER WEAPONS SYSTEM, OPERATIONAL FLIGHT TRAINERS IN FINAL ASSEMBLY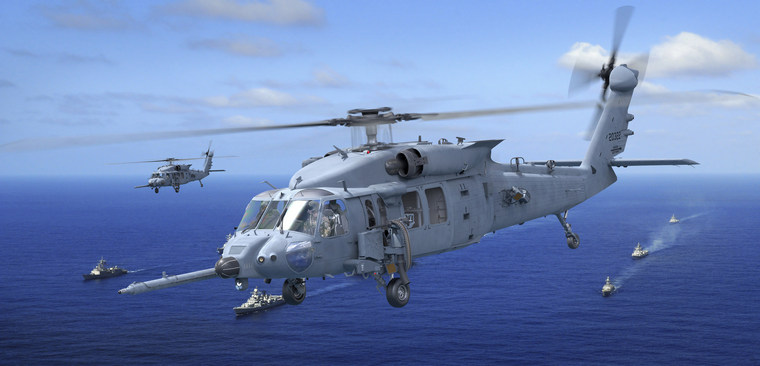 Sikorsky, a Lockheed Martin company (NYSE: LMT), announced today that final assembly of the first HH-60W Combat Rescue Helicopter Weapons System and Operational Flight Trainers is underway, supporting the smooth entry of the aircraft into the U.S. Air Force fleet in 2020. Photo © Sikorsky.

Completion of the HH-60W training systems at subcontractor FlightSafety International's facility in Broken Arrow, Oklahoma, is expected in the first quarter of 2019. The Weapons System Trainer will be based at Kirtland Air Force Base, New Mexico, home of the formal HH-60W training unit. The Operational Flight Trainer will be at Moody Air Force Base, Georgia, site of the first operational unit.
The HH-60W flight trainers will conform to the highest Federal Aviation Administration standards and include the capability to link with other simulators on the Combat Air Forces Distributed Mission Operations (CAF DMO) network. The flight simulators will train the full aircrew, allowing pilots and special mission aviators to train together in the same device while experiencing more complex and realistic training scenarios.
"I am excited to get these trainers in the hands of the U.S. Air Force Rescue Warriors," said Tim Healy, Director, Air Force Programs, Sikorsky. "The combat rescue mission is uniquely challenging in that it requires much of the mission planning to occur while in flight rather than prior to flight. This is due to the time-critical nature of the mission and the reality that the threat, location and condition of isolated personnel to be rescued are not fully known prior to takeoff. This requires that the aircrew become highly skilled at using the enormous networking and information capabilities that reside within the HH-60W, and that takes training and practice. These Weapons Systems and Operational Flight trainers will allow that training at the highest fidelity and realism ever seen."
Sikorsky's current contract with the U.S. Air Force for the Engineering, Manufacturing and Development (EMD) phase of the program includes delivery of nine HH-60W helicopters as well as six aircrew and maintenance training devices, and instructional courseware designed specifically for the HH-60W aircraft. The Program of Record calls for 112 helicopters to replace the Air Force's aging H-60G Pave Hawk fleet, which performs critical combat search and rescue and personnel recovery operations for all U.S. military services.

Japan, Tokyo: A Delta Airlines Boeing 767-300on from Tokyo to Seattle with 213 people on board, was enroute at FL290 about 170nm east of Tokyo when the crew needed to shut the left hand engine down. The aircraft drifted down to FL150 and returned to Tokyo for a safe landing on runway 34L about one hour after leaving FL290.
Russia, Moscow: A Cham Wings Airbus A320-200 on a flight 6Q-421 from Damascus (Syria) to Moscow Vnukovo (Russia), was descending towards Moscow when the first officer declared emergency reporting the captain had become incapacitated. The first officer continued for a safe landing on Vnukovo's runway 01. Medical services resuscitated the captain and transported him to a hospital, where he was diagnosed with a cardiac infarction.
USA, USS George H. W. Bush: The U.S. Navy in a statement said that 21-year-old Airman Apprentice Joseph Min Naglak had just secured an E-2C Hawkeye radar plane to the flight deck a sailor when he was struck by the turning propeller of a plane. The Navy said the incident remains under investigation and that his death has been a heart-breaking experience for those on board the carrier.
USA, San Francisco: A Delta Airlines Boeing 757-300 departing on a flight from San Francisco to Detroit was accelerating for take-off from San Francisco when the crew rejected take-off at high speed (about 123 knots over ground) due to a right hand engine fire indication. The crew requested fire trucks to be rolled while the aircraft was still slowing down. Tower reported: "it does appear your left engine is on fire." Emergency services put the fire out and reported seeing no fire on the left hand side. The aircraft taxied to the apron about 20 minutes after the rejected take-off.
Mrxico, Pico de Orizaba: A Cessna 210 with three onboard crashed under unknown circumstances. All three occupants died in the crash.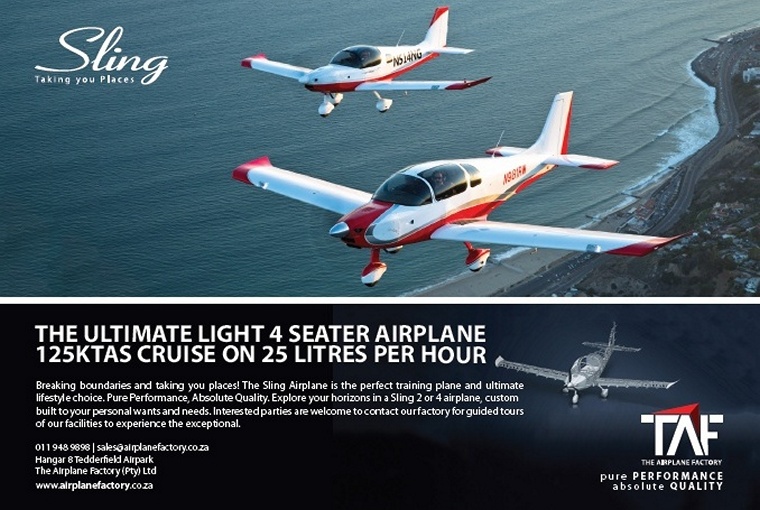 20 SEPTEMBER 1874

Du Temple builds a steam-powered monoplane which achieves a short hop after gaining speed by rolling down a ramp. It carries a human passenger whose identity is no longer known.


The du Temple Monoplane was a large aeroplane made of aluminium, built in Brest, France, by naval officer Félix du Temple in 1874. It had a wingspan of 13 m (43 ft) and weighed of only 80 kg (180 lb) without the pilot.
The aircraft used a very compact, high-speed circulation steam engine for which Félix du Temple applied for a patent on 28 April 1876. The engine used very small pipes packed together "to obtain the highest possible contact surface for the smallest possible volume. This type of boiler, which boils the water instantly, has come to be known as a flash boiler. The engine design was later adopted by the French Navy for the propulsion of the first French torpedo boats.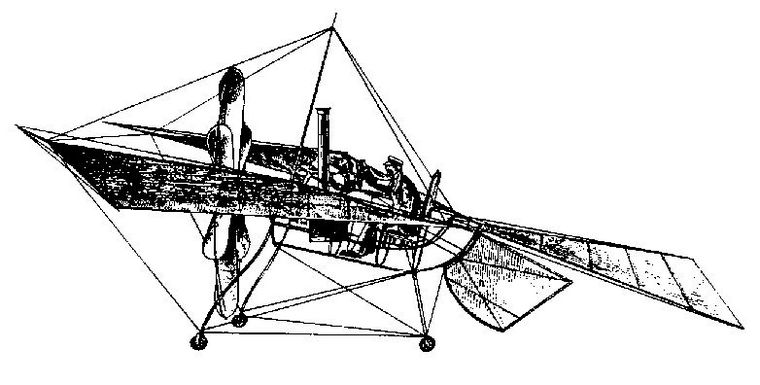 Several trials were made with the aircraft, and it is generally recognized that it achieved lift-off - described by Dollfus as "short hop or leap" and in Flight International as "staggered briefly into the air" - (from a combination of its own power and running down an inclined ramp) glided for a short time and returned safely to the ground, making it the first successful powered flight in history though not the first self-powered one.