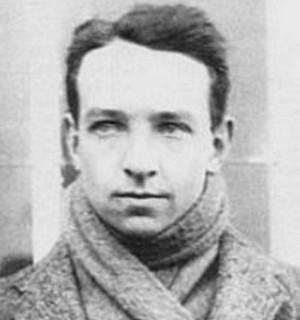 Sir Thomas Octave Murdoch Sopwith, CBE, Hon FRAeS (18 January 1888 - 27 January 1989) was an English aviation pioneer and yachtsman. He was educated at Cottesmore School in Hove and at Seafield Park engineering college in Hill Head.
Initially Sopwith was interested in motor cycles and in 1904 he took part in the 100-mile Tricar trial where he was one of four medal winners.
He also tried hot air ballooning, his first ascent being in C.S. Rolls' balloon in June 1906 and later, together with his business partner, Phil Paddon, he bought his own hot air balloon from Short Brothers. His interest in aviation was further fuelled when he saw Moisant flying the first cross-Channel passenger flight.


Howard Wright Avis monoplane

Sopwith had his first flight at Brooklands in a Farman and he was hooked and he acquired a Howard Wright Avis monoplane in which he taught himself to fly. His first attempt on 22 October 1910 wasn't really a success. He managed to take off but crashed after having travelled about 300 yards (275 m). He preserved though and soon improved and on 22 November, flying a Howard Wright 1910 Biplane, was awarded Royal Aero Club Aviation Certificate No. 31.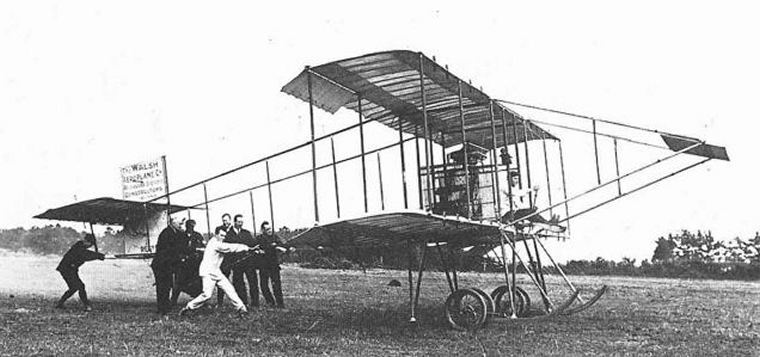 Howard Wright Biplane

On 18 December 1910, Sopwith got the break that he was hoping for when he won a £4000 prize for the longest flight from England to the Continent in a British-built aeroplane. His 169 miles (272 km) lasted 3 hours and 40 minutes. He used the winnings to set up the Sopwith School of Flying at Brooklands.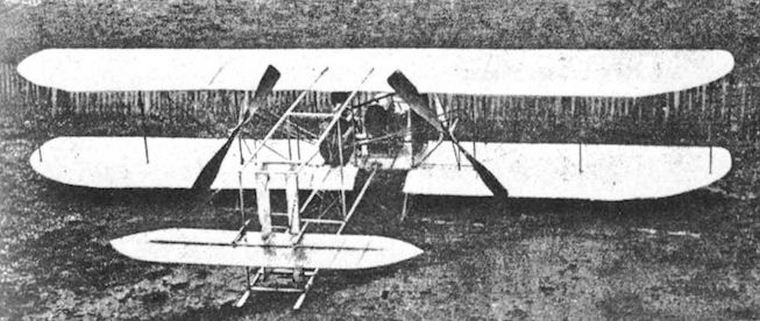 Sopwith-Wright

Eighteen months later in June 1912 Sopwith and Fred Sigrist and other investors formed the Sopwith Aviation Company. The company's first aircraft, Sopwith-Wright, was a radical redesign of the Wright Model B Military Flyer. Sopwith chief engineer and test pilot, Harry Hawker won the British Michelin Endurance prize with a flight of 8h 23m in the Sopwith-Wright. World War One put the company on the map when in November 1912 the Royal Air Corps placed its first order. By wars end Sopwith had produced more than 18,000 aircraft (5,747 of which were Camels) for the allied forces.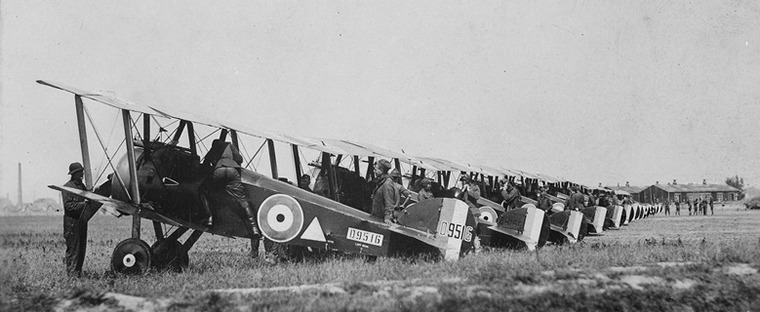 Camels being prepared for a sortie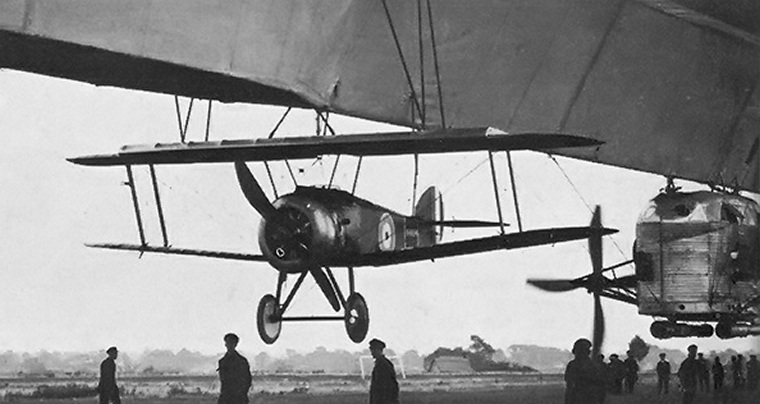 Camel suspended from airship R 23 prior to a test flight


Anti-profiteering taxes after the war was imposed on the company and Sopwith filed for bankruptcy. A few years later however, he was back when he and Harry Hawker formed Hawker Aircraft with Sopwith as chairman.
Sopwith was knighted in 1953. His 100th birthday was marked by a flypast of military aircraft over his home. He passed away on 27 January 1989, aged 101.