The Avro 730, if it had proceeded into service, it would have replaced the V bombers as the primary airborne platform as a part of Britain's nuclear deterrent was a planned Mach 3 reconnaissance aircraft and strategic bomber.
Originally envisioned as a very high-speed aircraft to perform aerial reconnaissance missions, conforming with the requirements of Air Ministry Specification OR.330 Avro subsequently decided to modify the design of the proposed 730 in order to accommodate its arming with nuclear weapons.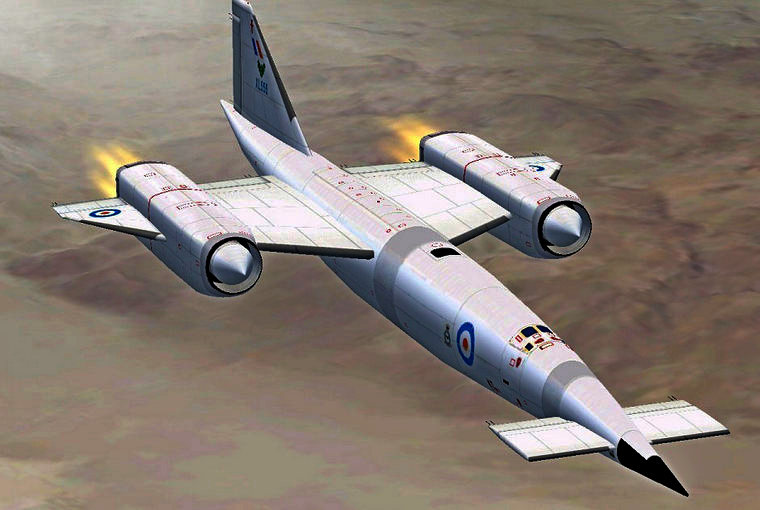 Photo © flyaway Simulations

During the late 1940s and early 1950s, an entirely new jet-powered bomber fleet comprising three aircraft, the Vickers Valiant, the Avro Vulcan, and Handley Page Victor, which were collectively known as the V-bombers, were developed and introduced to service with the RAF. The V-bombers were purpose-built to be armed with the first generation of Britain's nuclear weapons.
Even as the V-bombers were being introduced, the RAF had identified a need for a very-long range supersonic strategic reconnaissance aircraft for the purpose of supporting the V bombers during their offensive mission.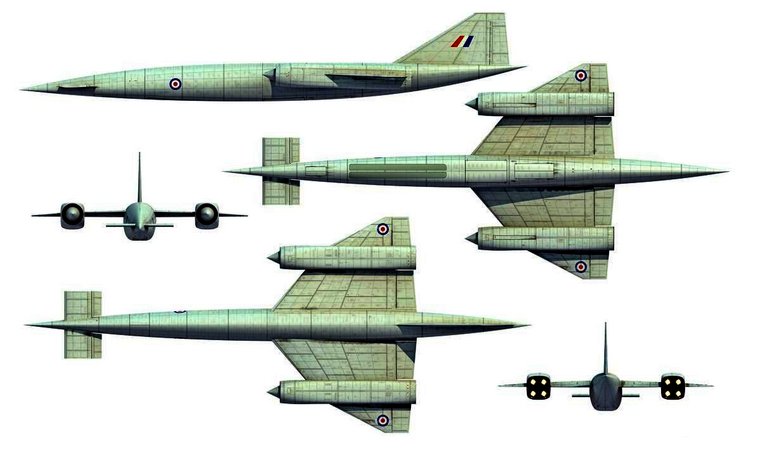 Image © UK Defence Forums

The envisioned reconnaissance aircraft would be capable of successfully entering the airspace of the Soviet Union while avoiding the sophisticated hostile air defences intended to combat such an intrusion. In order to achieve this feat, the aircraft would have to be capable of maintaining Mach 2.5 at an altitude of 60,000 ft (18,300 m), along with the ability to attain at least Mach 3 and operate at a maximum range of 5,754 mi (9,260 km).
The first prototype was under construction when, as a consequence of the 1957 Defence White Paper, further development was abruptly cancelled, along with the development of a number of other manned aircraft including the BAC TSR-2 that by then was in advance state of development.
Aspects and influences of the Avro 730 encouraged studies at the Royal Aircraft Establishment, Farnborough, into supersonic transport aircraft, which in turn eventually contributed to the development effort behind Concorde.