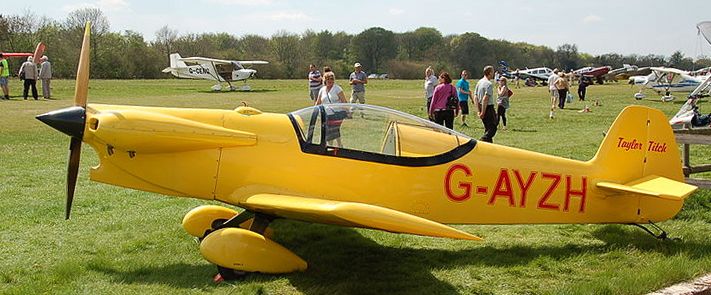 Photo Alec Wilson / commons.wikimedia.org

The single seat Taylor Titch, named after the test pilot who first flew the Taylor Monoplane, O.V."Titch" Holmes, was designed and developed in the 1960s in the UK for the home build market by J.F. Taylor who also designed the Taylor Monoplane. .The Titch first flew at Southend Airport on 4 January 1967.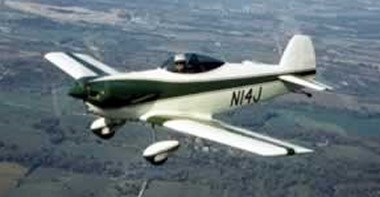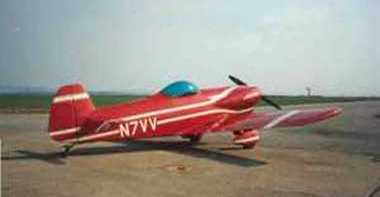 John Taylor was killed when the prototype Titch crashed at Southend on 16 May 1967. The marketing of plans for both his aircraft designs were taken on by his wife and later his son.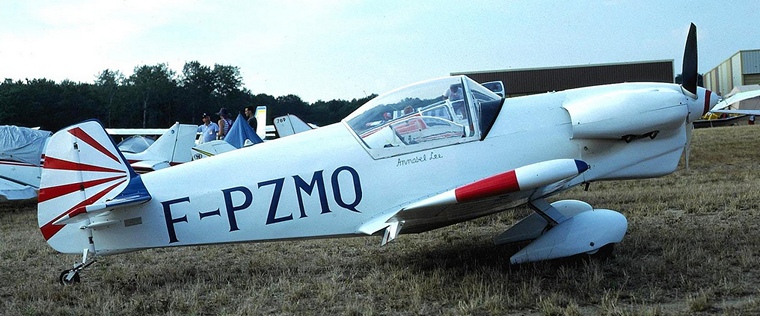 Like the Monoplane the Titch is off all wood construction but it has fewer metal fittings and full size wing rib plans are supplied for the tapered wing panels. With a cruise speed in the region of 160 mph (260 km/h), it is an effective cross-country touring aircraft and is also fully aerobatic. Builders can fit it with either a Continental or a Lycoming engine.
Approximately 50 examples had been completed and flown.