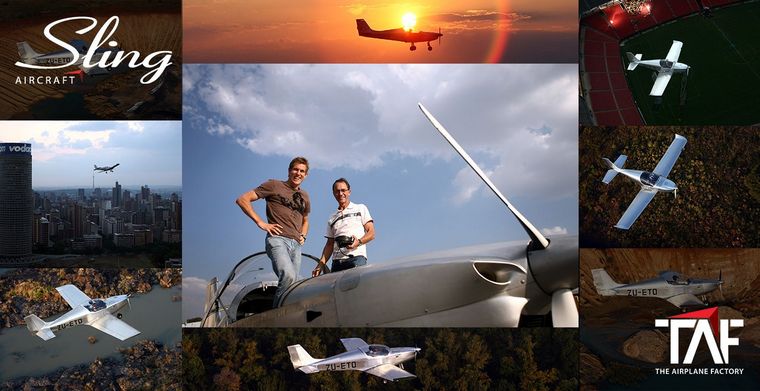 18 October 2018, marked ten years since the first Sling aircraft took to the sky.
It's always an emotional moment when, like birth, the physical turns to spirit and an aircraft first takes to the air. In some way it seems to capture a transition from the profane to the sacred.
And in the eyes of many the Sling has, over the past 10 years, continued to fulfil the promise of her sacred roots. Within the year of her first flight the production prototype had circumnavigated the earth, within a further year she was reproducing in the new TAF facility at Tedderfield Airpark and since then she's spread her reach across the globe.
Today there are more than 350 flying Sling aircraft. Her acclaimed capabilities, effortless handling and all-round functionality have turned up the heat on her competitors and laid down the challenge to offer models that are as spacious, efficient, robust, technologically advanced, and which feature as wide a variety of standard and optional safety utilities.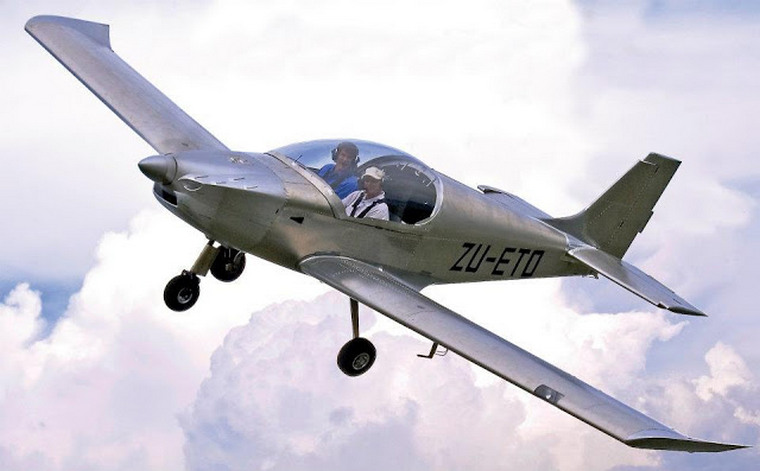 As we celebrate the 10-year anniversary of our very first test flight in ZU-ETO, we take the time to add a little perspective on how, since that time, the Sling designs have developed.
Some Sling history - post first flight
Mike Blyth, adventurer, aviator and founder of The Airplane Factory, having earned his wings on trikes, is a die-hard stick and rudder man. Following years of research and a three-year obsession to design and assemble the perfect LSA he delivered a handy prototype. But the perfectionist in him would not rest. Rigorous testing of the aircraft revealed opportunities for nip and tuck improvements that would transform a good design into a great one.
Enter the contribution of chairman of The Airplane Factory, James Pitman, a Johannesburg-based corporate lawyer and adrenaline junkie whom Mike knew from some crazy rock-climbing adventures. James was drawn to the creative doyen of the light aviation community, while Mike was intrigued by this wild-eyed rough diamond who combined a sharp intellect with a devilish sense of humour. And of course they both shared a boyish passion for adventure!
With increased means available the business was able to dis-assemble the development prototype and assemble a new improved version - the production prototype, specifically designed to perfect the flight characteristics and ensure handling aligned to "mil spec".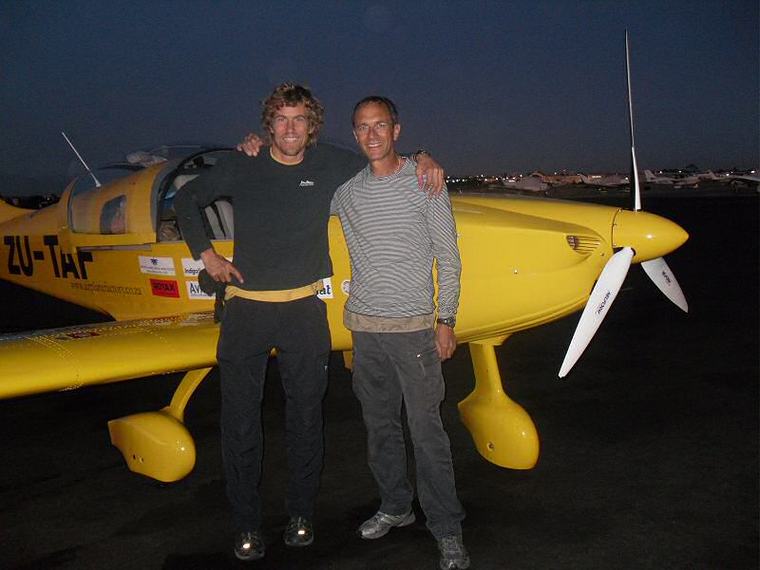 To prove to themselves and their future customers that they had a worthy achievement on their hands, in July 2009 Mike and James set out (in their production prototype!) on a global circumnavigation. It is safe to say that the Sling was built for heroic adventure - ZU-TAF flew Mike and James around the world a 40-day, 45,000 km journey that included numerous 22-hour legs through the severest of weather conditions.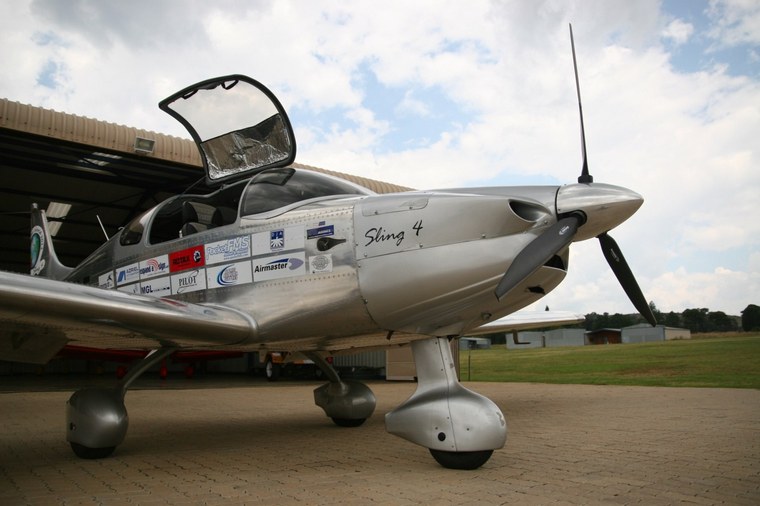 Sling 4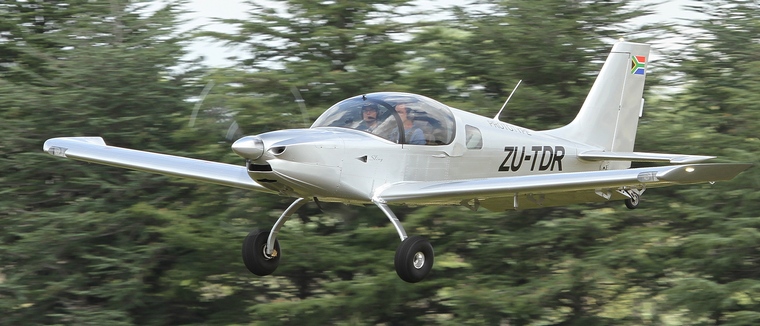 Sling Taildragger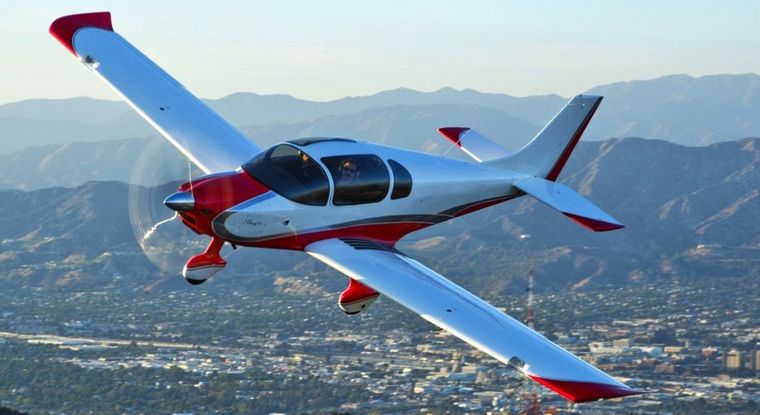 Sling TSi

Following the performance of the ZU-TAF over the world's oceans at more than 50% over MAUW, it was clear that with a turbo-charged engine the aircraft would work well as a 4-seater. So the Sling 4 followed (and in turn circumnavigated the globe in 2011). The Sling Taildragger followed close behind and, with the introduction of the Rotax 915 iS engine, the Sling TSi, which marks The Airplane Factory's most modern and effective machine to date. Designed by pilots and built by pilots, extraordinary lengths have been taken to build an aircraft that is safe, reliable and durable. The wide cockpit, excellent all-around view and spacious luggage capacity make the Sling a comfortable and versatile aircraft. But with its sleek design, it is also a head-turner. Throw in best-in-class handling, manoeuvrability and responsive feel and you have yourself an aircraft that is truly making a mark in the history of aviation.
A word from our founders
Looking back at 10 years of success and exciting developments, Mike Blyth had this to say of his experience:
"My dream had always been to one day create a successful aviation business and ultimately the world's most loved light aircraft. Together with team TAF, in just 10 short years, we have already achieved much of what we set out to do. What never occurred to me was the joy that we would bring to so many people and it is through this joy and shared passion for aviation that we have developed solid, lifelong friendships with Sling owners and followers worldwide! That, for me, is undoubtedly the most satisfying and rewarding aspect of what we have done thus far and for that I thank you all."
As for James's experience:
"What a ride it's been. When I left law I wanted to be involved in the business of making and selling South African manufactured widgets to the world. That the widget is an aeroplane is an absolute bonus. I've learned about how aeroplanes work, I've learned to test fly, I've flown around the world and my home patch and made a bunch of friends along the way. I love our product and I'm proud that we've been able to develop a profitable and sustainable business here in the dusty south of Johannesburg. I don't believe there's been a single moment in the 10 years since our prototype first flew that promised better opportunities for the business than today. I look forward to looking back again with the Sling team another 10 years out from now."
Aluta continua!