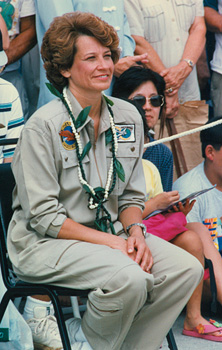 Linda Finch, an aviator, businesswoman, author and spokesperson was born on 13 March 1951 in San Antonio, Texas, U.S. Finch was in her early 20s when she decided that she wanted to learn to fly a World War II F4U Corsair fighter aircraft.
Whenever she could afford it she purchased flying and training lessons finally obtaining her pilot's license in 1972. In her 30s, she bought a North American T-6 Texan which she completely restored, modified and raced, primarily to prepare her to fly the Corsair.
Finch joined the Confederate Air Force (now Commemorative Air Force) Association to acquire the flying skills necessary to handle warbirds, including the T-6 and Corsair. Finch was the head coordinator and primary sponsor of the Commemorative Air Force Republic P-47D Thunderbolt "Tarheel Hal".
She is a major fundraiser for the restoration and marketing of this rare aircraft and is also type rated on the P-47D.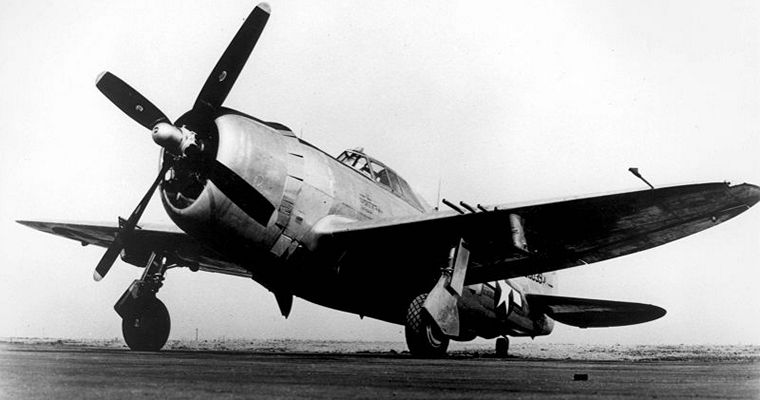 Finch has logged more than 8,000 flying hours with approximately 5,900 of these flying hours in vintage multi-engine aircraft, warbirds and tail draggers. She has flown in numerous air shows around the world for more than 20 years.
The uniqueness of Finch's flight is that it was done in a rare 1935 Electra 10E, restored to the specifications of Earhart's plane. Finch came up with the idea of recreating Earhart's flight in 1994 when she found the remains of one of only two flight-worthy Electra 10Es in existence. She spent nearly every penny she had (a total of $330,000) to purchase the hulk and haul it back to her hometown in Texas where she set about restoring it with the help of a $4.5 million donation from aircraft engine manufacturer, Pratt & Whitney. Using original drawings and old vintage photographs, the 1935 aircraft was accurately restored right down to its rivets.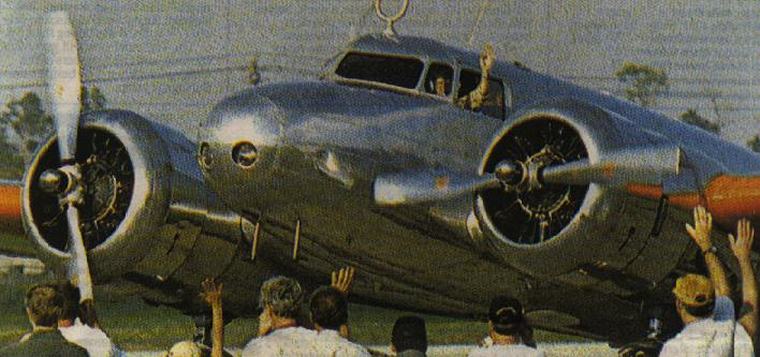 The only exception to the original is that Finch's Electra was equipped with modern navigation and communication equipment. Finch's aircraft was outfitted with a Global Positioning System for world navigation and tracking electronics as she hopped across the Atlantic Ocean and Pacific Ocean between the islands. The Electra's cabin is not pressurized and it does not carry oxygen and, like Earhart, Finch had to fly below 10,000 ft for much of the flight.

Retracing the flight path of Amelia Earhart, Finch closely followed the same route that Earhart flew, stopping at 36 way-points in 18 countries. She was unable to secure permission to overfly Libya and made more stops while crossing the Pacific than were planned by Earhart. The additional 1,000 miles were flown to allow Finch to drop a single wreath over Howland Island from her aircraft in honour of the pioneering aviator. Finch's last leg on May 28 was an estimated 18-hour flight between Hawaii. She finished the trip two and a half months (a total of 73 days) landing back at the Oakland Airport on May 28. At the time of this historic flight in 1997, Finch was 46 years old, five years older than Earhart's age on her final flight.