The DeLand Sport Aviation Showcase held at the DeLand Municipal Airport in DeLand Florida USA is an annual event designed to promote and support recreational flying, highlight the latest in sport aviation products and provide buyers and sellers with opportunities to connect.
The Showcase welcomes all aviation enthusiasts, of all ages especially those just becoming interested in affordable flying for fun. More than one hundred exhibitors featuring all kinds of sport aircraft, ultralights, trikes, rotorcraft, powered parachutes and paragliders, engines, avionics, pilot gear and flight schools this year exhibited their products and services at DeLand.
Visitors to the three day event held this year from 1 to 3 November were spoiled for choice with instructional workshops by Zenith Aircraft, Plane Clean Detailing, A Viking engine assembly seminar, educational forums, keynote speakers, demo flights, food concessions, live music, underwing camping and more.
Amongst the exhibitors were two from South Africa.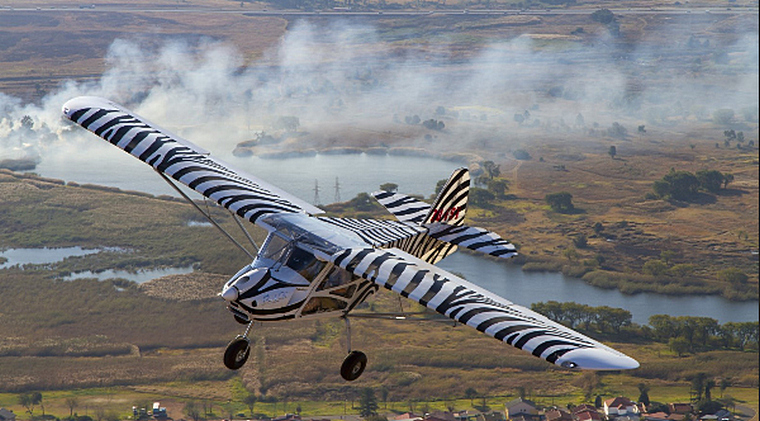 Aerosport who exhibited the BushCat . The BushCat build by Springs based by SkyReach is available as a certified Light Sport aircraft (SLSA). The aircraft is entirely customizable and the standard configuration includes the following: Aircraft grade aluminium tubular frame assembled with Stainless steel joints and grade 8.8 bolts, sail made from Trylam material. Aluminium spring gear (Grove), hydraulic brakes, prop spinner, centre arm-rest with integrated glove compartment, fully enclosed and ventilated engine compartment with firewall, 24 gallon "crack safe" fuel tank with dual pickup, "Comfort flight" seats in black cloth upholstery, height adjustable headrests, height adjustable seats, map pockets in back of seats, full dual controls by means of centrally mounted stick, dual rudder foot controls, dual throttle controls integrated into arm-rests, MGL V6 Transceiver radio, and basic analogue instrument layout (includes ASI, ALT, VSI, Slip Indicator, Compass, engine temperature and pressure monitoring and an ELT).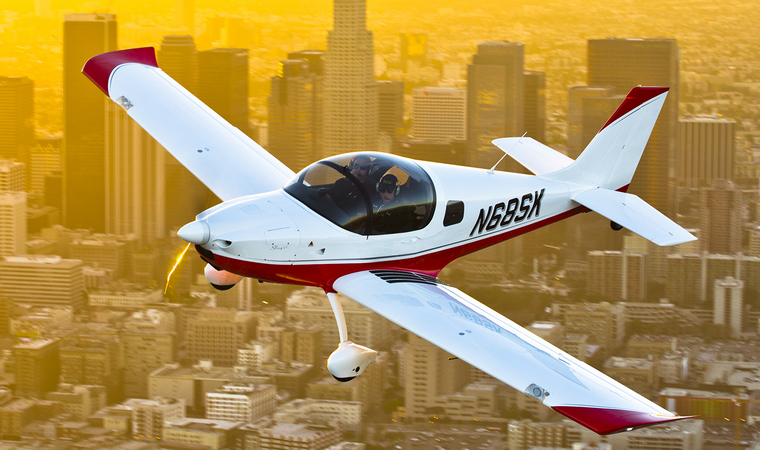 Another was the Tedderfield based Airplane's Factory Sling. With its sexy, yet aggressive lines made from rugged aluminium and its modern technological advantages the Sling looks the way an airplane should and flies even better! It can go anywhere and do anything, from landing on small backcountry airstrips to flying long cross-country flights with its 800+ nautical mile range to being the perfect trainer aircraft with its robust landing gear. The Sling masterfully conquers the performance, safety, and affordability many pilots demand.
Amongst the other exhibitors were…………..

Aero Adventure that has a wealth of knowledge and experience in everything related to the manufacturing of fantastic fun aircraft. The company's Aerolite 103 is a professionally built, ready-to-fly, legal Part 103 single-seat ultralight type aircraft. Each Aerolite is fully assembled, featuring the buyers choice of colours, various engine configurations, reduction drive two blade Tennessee Propeller, nose fairing & windscreen, complete panel with basic flight and engine instrument (airspeed, altimeter, slip indicator, tachometer, EGT, CHT, ), electric flaps, shock absorbing main gear, steerable nose wheel with suspension, four-point restraint system, 5 gallon aluminium fuel tank, Dacron covering, Azusa brakes, and a fully anodized airframe.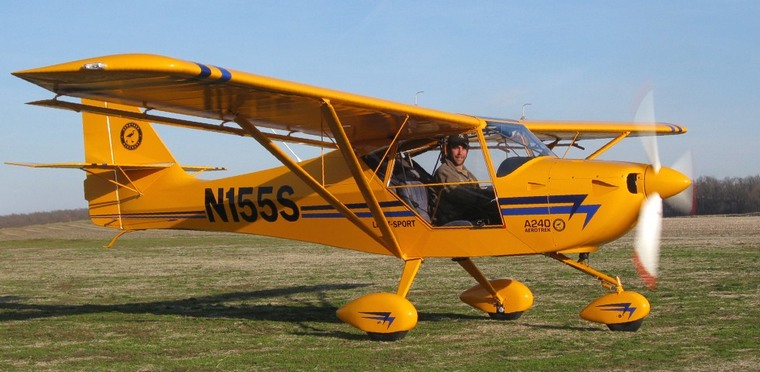 Aerotrek exhibited its A240 "bush plane." The A240 is available with standard tires (with wheel pants), or with larger tundra tires, or with "biggie" tundra tires. The best thing is that the A240 can be switched back and forth between standard tires and big or biggie tires very quick and easy. The sturdy front suspension and tundra tires make the A240 the ideal bush plane.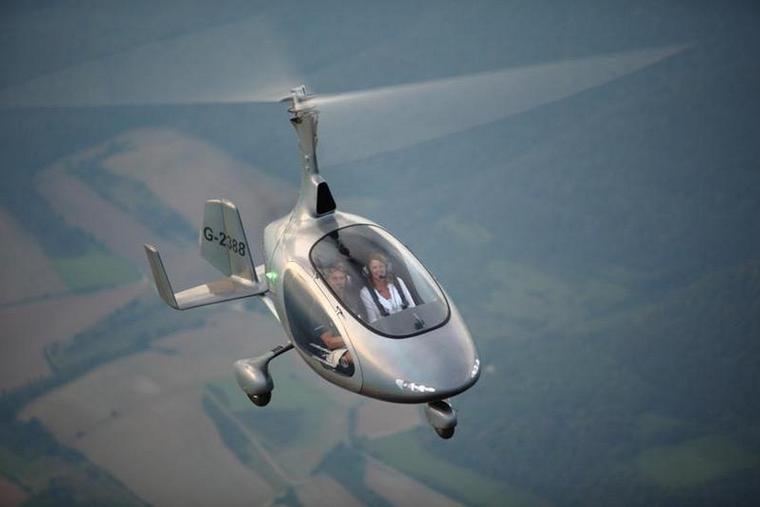 AutoGyro USA the marketing agent for AutoGyro products and services in the USA exhibited the company's full range of products. AutoGyro offers models ranging from tandem, open-cockpit to the most advanced two-seat, side-by-side aircraft. AutoGyro aircraft are used worldwide by hobbyists, enthusiasts, law enforcement, and industries including Agriculture, Medicine, Mapping, Tourism/Transportation and more.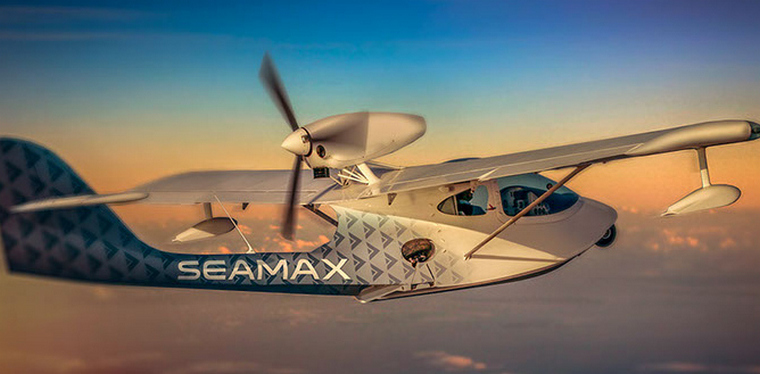 Seaplanes and amphibians are big business in the USA and Brazilian designed Seamax M-22 was one of a number of the type exhibited at Deland. The M-22 can be effortlessly flown by amateur and professional pilots alike; making it the most popular amphibious Light Sport Aircraft in its class. From lakes to sprawling fields, or secluded Caribbean lagoons the M-22 is a SEAMAX of outstanding class, delivering adventure so intensely felt that it demands to be experienced again and again.

The BD-4C displayed by Bede Corp is a design of Jim Bede and according to the company the first real kit plane in the world. The design is based on a high-wing cantilever monoplane of conventional design, able to be fitted either with tail wheel or tricycle undercarriage, as the builder chooses. The BD-4C is a greatly improved four seat model with 1,200 lb (544 kg) empty weight and 2,400 lb (1,089 kg) gross weight. Estimated construction time is 700 hours.

Displayed by Commuter Craft the canard wing Innovator, according to the company, makes the world a smaller place and gives the pilot the freedom to go where he or she want, when they want too. Safety is one of the Innovators main features; the canard stalls first, lowering the nose and preventing main wing stall. Its slow landing speeds, reduces kinetic energy on touchdown whilst cushioned side panels and enclosure increases occupant safety. Optional air-bag seatbelts are available whilst an optional ballistic parachute provides the last failsafe.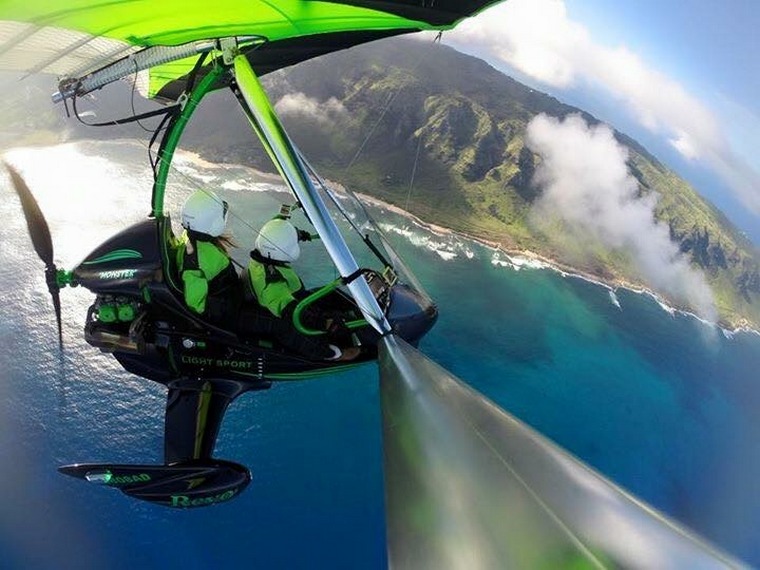 According to Evolution its Revo trikes create the ultimate flying experience with its precision, responsive light handling feel in the comfort of a wind free, roomy cock pit. Capable of 100 MPH with the available 912 iS engine the construction combined with a multitude of exclusive features set the Revo trikes apart.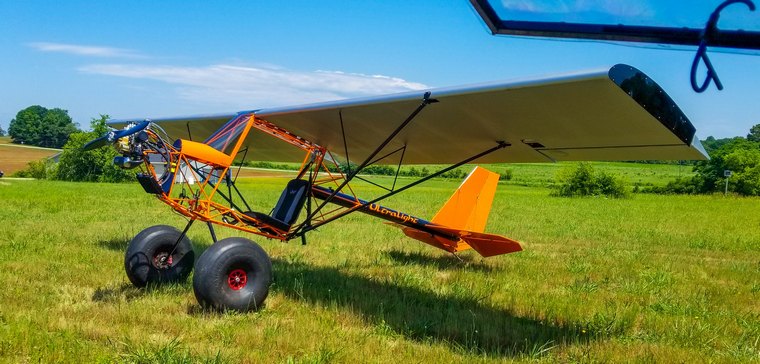 Just Aircraft's Just103Solo according to the company is specifically developed to meet the demand for a rugged affordable part 103 ultralight. This single seat aircraft has standard stick and rudder controls. The fuselage of the Just103Solo will be a robust 4130 chrome-molly steel frame, like the rest of Just production line.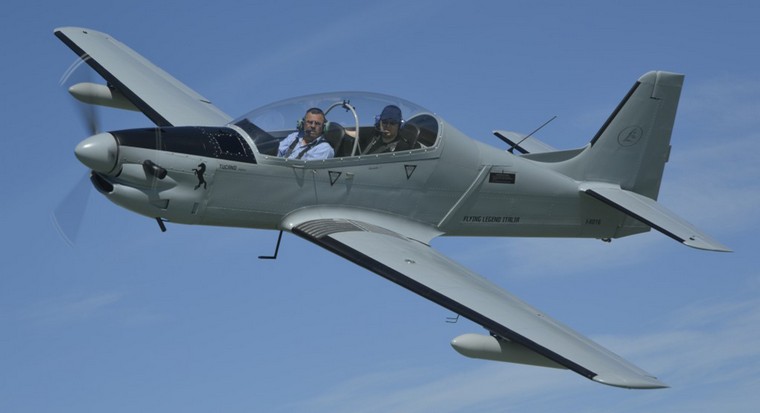 Flying Legends displayed its Super Tucano Replica. The Tucano Replica is scale replica of the 1980s vintage Embraer EMB 312 Tucano turboprop trainer and features a cantilever low-wing, a two-seats-in-tandem enclosed cockpit under a bubble canopy, retractable tricycle landing gear and a single engine in tractor configuration. A fixed gear model has been developed for the US light sport aircraft market. Standard engines available are the 100 hp (75 kW) Rotax 912ULS four-stroke power plant, with the 115 hp (86 kW) Rotax 914 and 125 hp (93 kW) D-Motor LF39 optional.

Another competitor in the amphibian market on display at DeLand was the Super Pétrel. The Super Pétrel is a single bay biplane with N-form aluminium interplane struts with an additional diagonal strut in each bay from the lower fuselage to the top of the interplane struts. The centre section is supported by a pylon or cabane which also contains the engine mounting. Ailerons are carried only by the upper wings; there are no flaps. The wings can be disassembled in about 30 minutes for transportation by trailer.
DeLand might not be as well-known as or as well supported as AeroFriedrichshaven. However, it is now firmly established and one of only a handful of exhibitions worldwide that caters exclusively for the billion dollar a year recreational flying market.