THIS WEEK IN MIDWEEK UPDATE

Plan Your Weekend……..Forthcoming Events…….Aviation News

Worldwide Incidents and Accidents……This Week in Aviation History




1: SAAF Museum AFB Zwartkop open practise day. Officer Commanding Museum
oc@saafmuseum.org.za
012 351 2290
1 to 2: Sport Aerobatics ACE of Base Vereeniging Contact Annie Boon E-mail:
chunge@mweb.co.za
1: Transformation and Development Year End Fly -In Brits Airfield. Contact Daniel 072 244 3474 or Gift 081 707 1295



5: EAA Chapter 322 meeting. Dicky Fritz Moth Hall Edenvale. Contact:
kevinmarsden88@gmail.com

8: International Civil Aviation Day at Nelspruit airfield. Contact Pappie Maja Cell: 083 451 2627 e-mail:
majap@caa.co.za
8. WAA breakfast fly-in. RSVP
comms@flywaa.co.za
8: SA Landing Championships. Brits Airfield. Contact Ron Stirk
melron@mweb.co.za
082 445 0373
3rd Saturday of every month. Microland. Bring and braai. Fires and bykos provided. Fires start from 09h30. Contact person: Nick Swardt 082 441 8011 or Alan Hussey 072 82 2341
27: St. Francis Fly In. 28 Dec as a reserve day in case of bad weather. Contact Regards Barry Culligan 083 611 3333

5: SAAF Museum AFB Zwartkop open practise day. Officer Commanding Museum
oc@saafmuseum.org.za
012 351 2290
10: EAA Chapter 322 meeting. Dicky Fritz Moth Hall Edenvale. Contact:
kevinmarsden88@gmail.com

19 & 20: SAC Gauteng Regionals at Vereeniging airfield. Contact Annie Boon e-mail:
chunge@mweb.co.za
3rd Saturday of every month. Microland. Bring and braai. Fires and bykos provided. Fires start from 09h30. Contact person: Nick Swardt 082 441 8011 or Alan Hussey 072 82 2341
26: SAPFA Rand Airport Challenge - Rand Airport. Contact Frank Eckard cell: 083 269 1516 e-mail:
frank.eckard@mweb.co.za


2: SAAF Museum AFB Zwartkop open practise day. Officer Commanding Museum
oc@saafmuseum.org.za
012 351 2290
2: SAPFA Morningstar Speed Rally - Morningstar Airfield. Contact Hans Potgieter e-mail:
hcom@mweb.co.za
6: EAA Chapter 322 meeting. Dicky Fritz Moth Hall Edenvale. Contact:
kevinmarsden88@gmail.com

3rd Saturday of every month. Microland. Bring and braai. Fires and bykos provided. Fires start from 09h30. Contact person: Nick Swardt 082 441 8011 or Alan Hussey 072 82 2341


2: SAAF Museum AFB Zwartkop open practise day. Officer Commanding Museum
oc@saafmuseum.org.za
012 351 2290
4-7: HAI Heli-Expo. Georgia World Congress Centre, Atlanta, Georgia. Contact E-mail:
rotor@rotor.org
Website:
www.rotor.org
6: EAA Chapter 322 meeting. Dicky Fritz Moth Hall Edenvale. Contact:
kevinmarsden88@gmail.com

9 & 10: Swellendam Flying Club Sport Aerobatic Club Regional Championships Contact Pieter Venter e-mail:
pventer@vgv.co.za
12-14 March: Saudi Airshow Thumah Airport, Riyadh. Website:
www.saudiairshow.aero
13-15: Ageing Aircraft & Aircraft Corrosion seminar at OR Tambo International Airport. Contact e-mail:
lmjaviationbookings@gmail.com
23: FASHKOSK at Stellenbosch airfield. Contact Anton Theart Cell: 079 873 4567 E-mail:
gm@stelfly.co.za
3rd Saturday of every month. Microland. Bring and braai. Fires and bykos provided. Fires start from 09h30. Contact person: Nick Swardt 082 441 8011 or Alan Hussey 072 82 2341
23: SAPFA Virginia Fun Rally - Virginia Airport. Contact Mary de Klerk cell: 084 880 9000 e-mail:
maryd@expandingbranding.co.za



The Aviation Radio Show; get all your questions answered in one place. To listen to a recording of the live broadcast click on the link:
www.debela.co.za/aviation-radio-show





AIRBUS SOUTHERN AFRICA WINS SOUTH AFRICA'S BEST AIRCRAFT MAINTENANCE ORGANISATION AWARD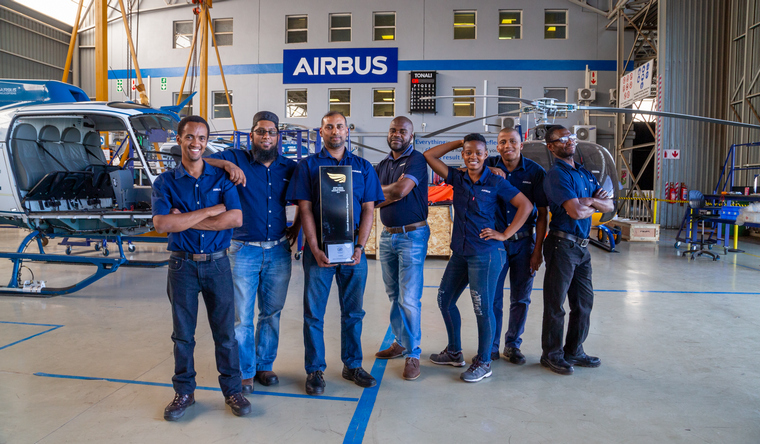 Airbus Southern Africa has won the prestigious 2018 South African Civil Aviation Award for the best Aircraft Maintenance Organisation, in recognition of its transformation programme's contribution to helicopter safety while at the same time, improving efficiency. Photo © Airbus.

Airbus Southern Africa, based at Grand Central Airport near Johannesburg, supports more than 350 light and medium Airbus helicopters in Southern and Eastern Africa. It launched its transformation programme three years ago.
"Safety and quality are central to everything we do. Our helicopter Maintenance, Repair and Overhaul (MRO) transformation programme represents a major investment in training and skills development for technical personnel, a completely revised facilities layout and new IT-based systems and management tools. These enabled us to implement more effective processes and work-flows," explained Arnaud Montalvo, Managing Director of Airbus Southern Africa.
"Spanning across all aspects of our MRO and its functions, is our new web-based Quality, Safety and Risk Management solution. This lets us conduct safety and quality audits as well as efficiently managing any corrective actions. It also incorporates a regulations reader, giving us the ability to create integrated legal cross-reference lists and automatically-generated compliance lists," he added.
The solution's innovative reporting module covers the entire hazard and occurrence reporting process for flight, ground operations, training, continuing airworthiness, maintenance as well as health and safety. To facilitate reporting when not at the main base, the system can be accessed by smartphone or tablet.
Customers also derive added value from Airbus's WebTEK technical support portal. This enables Airbus and customers to collect and capitalise on, reported technical events , and follow Airbus's response to their requests and queries. WebTEK has significantly reduced the response and resolution time.
As another important element of the transformation programme, Airbus Southern Africa also launched the unique Airbus FleetKeeper e-logbook and flight folio system. This delivers cockpit views of a customer's fleet status and enables real-time data exchange between pilots, line engineers and airworthiness managers. It combines an easy to use mobile and web application for tablets and is hosted on a secure data cloud.
Airbus Southern Africa is a wholly-owned subsidiary of Airbus. It employs about 100 people at its Grand Central MRO. They provide light to heavy inspections, upgrades and repairs of Airbus helicopters in service with civil, law enforcement, emergency services, military and para-public operators throughout Southern and Eastern Africa as well as the Indian Ocean islands. It also has bases at Cape Town International Airport and at Wilson Airport in Nairobi, Kenya.

THE GREATEST HERITAGE FESTIVAL SET TO ENTERTAIN IN APRIL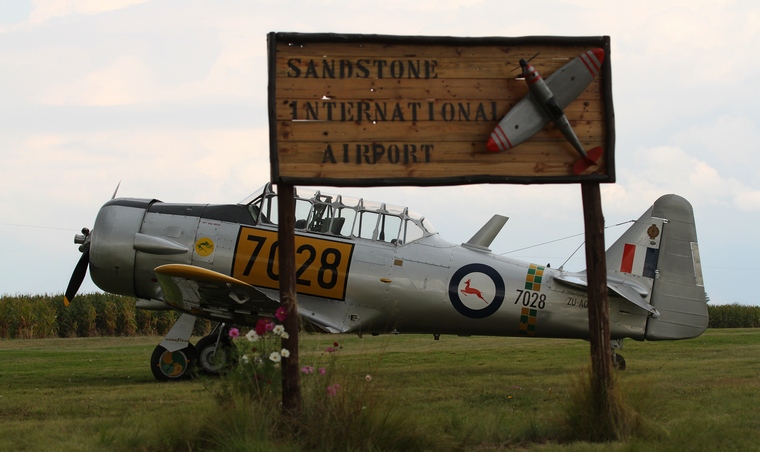 The organisers of the world-renowned Stars of Sandstone Steam and Heritage Festival set for 4-10 April 2019 in South Africa's magnificent Eastern Free-State report bookings streaming in from across the globe. They have received feedback of local hotels and guesthouses fast filling up for the prestigious event and are advising visitors to confirm reservations for the festival as well as accommodation to avoid disappointment. Photos © Willie Bodenstein.


Set to thrill all ages, the line-up of all-day daily entertainment will be bigger and better than ever, again securing this as one of the most spectacular attractions for international tourists to magical South Africa.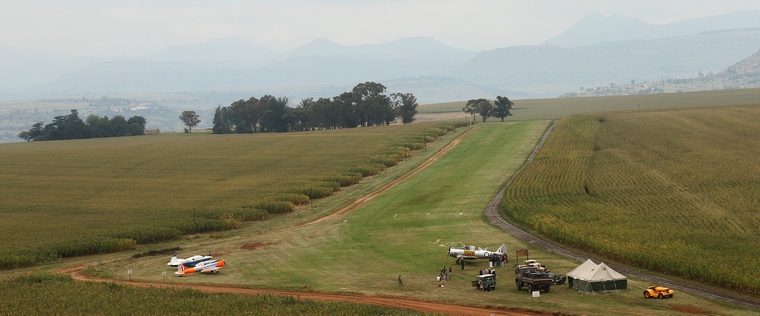 Recognised as a drawcard for steam and heritage transport enthusiasts from across the planet, visitors will experience and participate in scenic steam train rides on the 30km narrow-gauge rail track on the farming estate. Vistas of such picturesque journeys will include 36 Afrikaner trek oxen toiling the land, vintage transport and agricultural equipment restored and utilised on the Heritage Collection estate, with the added wow-factor of the military cavalcade.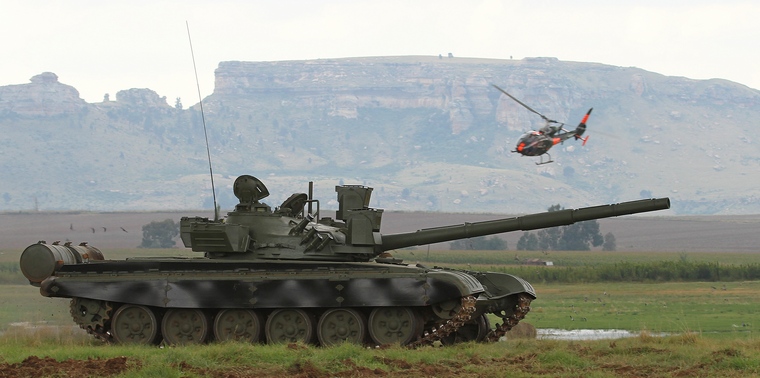 A further attraction to Stars of Sandstone is the display of vintage aircraft, always popular with would-be and professional aviators.
This fertile landscape is home to ever-expanding cattle herds and the harvesting of cosmos, soya, wheat, maize and the like continues throughout the year.

RUSSIAN HELICOPTERS SIGN CONTRACT FOR THE SUPPLY OF 20 ANSAT HELICOPTERS TO CHINA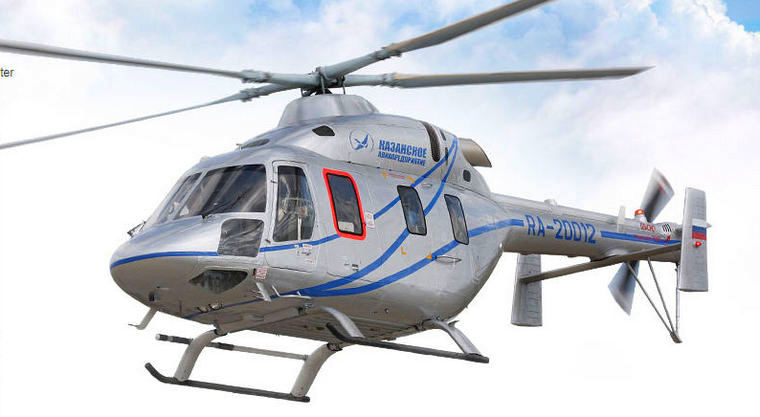 Russian Helicopters Holding Company (part of Rostec State Corporation) signed a contract to supply 20 Ansat helicopters for the Emergency Medicine Association of the People's Republic of China. Photo © Russian Helicopters.

The helicopters are designed for the provision of primary care and emergency medical evacuation and can be used in regions with complex terrain and remote areas with restricted transport accessibility. Additionally, the Ansat medical module provides capabilities for resuscitation activities, intensive care and vital sings monitoring during transportation to a hospital.
"This contract marks the full-fledged introduction of Ansat to the international market. The helicopter has demonstrated an excellent performance within the framework of air medical service development program in Russia, and now it is going to save lives in China. Production capacity of Kazan Helicopters will ensure supplies both to Russian and foreign customers. By the end of the year we plan to validate Ansat type certificate in China and deliver all helicopters under this contract in 2019-2020," commented Andrey Boginskiy, Director General of Russian Helicopters Holding Company.
In Russia Ansat helicopters in medical configuration are successfully used to fulfil EMS tasks. These helicopters have been employed for rescue operations in Volgograd, Kurgan, Kirov, Kostroma, Pskov, Nizhny Novgorod regions and Tatarstan. Starting from 2017, 11 medical Ansat helicopters have been delivered to regional emergency services and 7 more helicopters will be shipped by the end of the year within the framework of the federal project "Timely provision of emergency medical services in hard-to-reach areas of the Russian Federation".
Furthermore, in September 2018 JSC "Russian Helicopters", the Russian national EMS aviation service and "Avia Capital Services" signed a contract for the delivery of 104 Ansat helicopters in medical configuration.
Ansat is a light twin-engine utility helicopter serially produced at Kazan Helicopters. In accordance with the certificate the design of the helicopter allows for its prompt transformation into either cargo, or passenger version with the capability to transport up to seven people. In May 2015 a supplement to type certificate was issued for a modification of the helicopter with a medical module. Ansat is certified for operations within the temperature range from -45 to +50°C. Ansat successfully completed high altitudes tests, proving its capability to operate in mountainous area at the altitudes of up to 3,500 meters. In August 2018 following the results of certification, Rosaviatsiya issued a major change approval to Kazan Helicopters for the extension of service lives of a number of Ansat assemblies and systems making the helicopter even more attractive for current operators and potential customers.

HONDA AIRCRAFT COMPANY ANNOUNCES PERFORMANCE PACKAGE FOR THE HONDAJET HA-420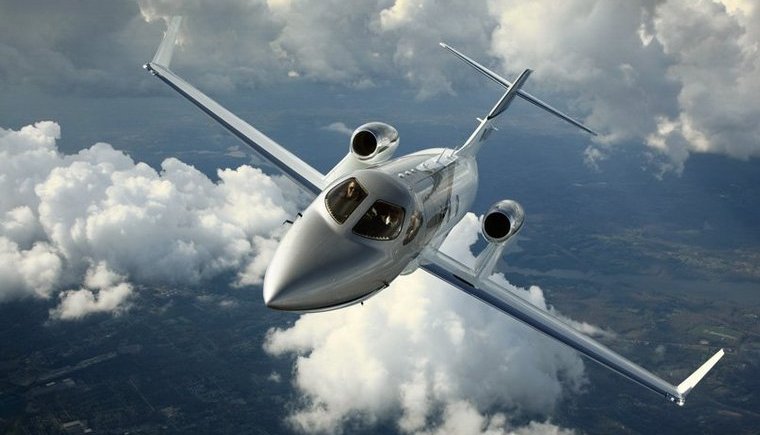 Honda Aircraft Company announced the addition of a performance package for the HondaJet HA-420. The company's new Advanced Performance Modification Group (APMG) engineered the upgrade, enabling existing HondaJet owners to enhance their current aircraft with several new performance and software features. The announcement was made today at the NBAA Business Aviation Convention & Exhibition (NBAA-BACE). Photo © Honda Jet.


The APMG Performance Package offers current HondaJet owners the opportunity to implement Honda Aircraft Company's latest performance upgrades on their aircraft; among those are a shorter take off field length, an increased maximum take off weight and more mission capabilities. The package also features many Garmin G3000 avionics software updates, including, but not limited to, advanced integrated Take Off & Landing (TOLD) calculations, increased connectivity with Flight Stream 510 compatibility and an enhanced electronic checklist.
"As Honda Aircraft Company continues to pioneer new technologies in aviation, the APMG was created to ensure that all HondaJet owners, current and future, would have the opportunity to experience newly-created state-of-the-art technologies, regardless of when they purchased their aircraft," Honda Aircraft Company CEO and President Michimasa Fujino stated. He added, "The purpose of the APMG is to implement new features on original aircraft for the benefit of customers around the world."
Honda Aircraft Company also announced that the HondaJet and HondaJet Elite have received type certification from India's Directorate General of Civil Aviation (DGCA). The HondaJet holds many type certifications around the world, including, but not limited to, the United States (Federal Aviation Administration), Europe (European Aviation Safety Agency), Mexico (Directorate General of Civil Aviation), Canada (Transport Canada), Brazil (National Civil Aviation Agency) Argentina (Administración Nacional de Aviación Civil) and Panama (Autoridad Aeronáutica Civil). Honda Aircraft's latest model, the HondaJet Elite, is also certified in the United States and Europe.
Honda Aircraft Company has established a worldwide dealer and authorized sales network to provide unsurpassed service and support for HondaJet customers that spans territories in North America, Europe, Middle and South America, Southeast Asia, China, India, the Middle East and Japan. Manufactured at Honda Aircraft Company's world headquarters in Greensboro, NC, the HondaJet was the most delivered aircraft in its class in 2017 and for the first half of 2018.

SIKORSKY WINS $717 MILLION AWARD TO SUSTAIN SUPER STALLION AND SEA DRAGON AIRCRAFT FOR THE U.S. MARINE CORPS AND U.S. NAVY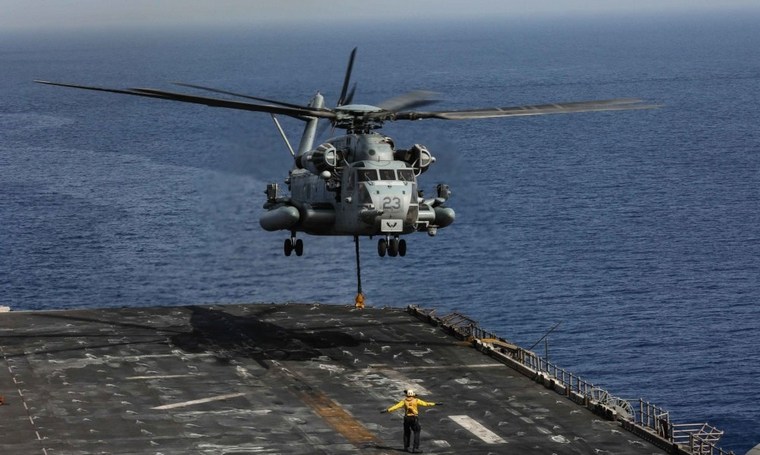 Sikorsky, a Lockheed Martin company (NYSE: LMT), was awarded a performance-based logistics contract with a value of $717 million. The contract will provide supply and logistics support to the entire fleet of in-service CH-53E Super Stallions and MH-53E Sea Dragon helicopters. The H-53E is a battle proven heavy-lift helicopter continuing to support the U.S. Marine Corps and Navy in missions at home and around the world. Photo © Sikorsky

The scope of the performance-based logistics contract includes repairs, overhauls, spares, obsolescence mitigation and asset management services over four years. Contract performance is based on material availability metrics with additional incentives added for demand reductions, maintainability enhancements and aircraft readiness contributions.
The expanded comprehensive arrangement will cover additional readiness-critical components, including main and tail rotor blades, main gearbox, main rotor head, flight control components as well as accessories such as refueling probe and cargo system components.
"We expect the expanded performance-based logistics to measurably improve material availability and reduce support cost while increasing overall aircraft readiness," said Pierre Garant, Sikorsky senior program manager, Marine Corps In-Service Programs. "Our support infrastructure and past performance-based logistics successes will result in Sikorsky continuing to reliably provide mission support critical to the warfighter."
As the Marine Corps' heavy lift-helicopter designed for the transportation of heavy material and supplies, the CH-53E Super Stallion is compatible with most amphibious class ships. With four-and-one-half hours' endurance, the helicopter can move heavy equipment over rugged terrain in bad weather and at night. The MH-53E Sea Dragon fills the Navy's need for long-range minesweeping missions, in addition to heavy-lift duties. The H-53E has consistently proven its worth to the fleet commanders with its versatility and range.
The contract will provide the vital and affordable support to the entire fleet - expanding a reliable base of long-term sustainment as the aircraft continue to fully operate until the introduction of the replacement aircraft, the Sikorsky CH-53K King Stallion.

EMBRAER SUCCESSFULLY COMPLETES KC-390 TROOP UNLOADING AND EVACUATION TESTS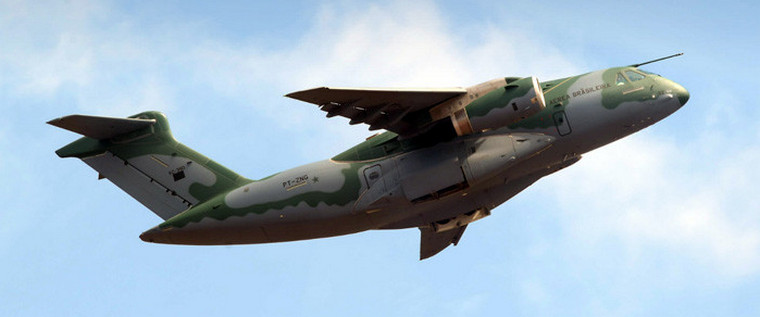 Embraer successfully completes KC-390 troop unloading and evacuation tests © Embraer. Photo © Embraer.


Embraer successfully completed the troop unloading, evacuation by hatch and evacuation tests through the front and rear doors of the KC-390 multi-mission medium airlift recently held at Brasília Air Force Base, in Brazil. The tests complied with the requirements for achieving the Final Operational Capability (FOC), which is the subject of the final military certification of the aircraft, due to occur in the last quarter of 2019. The tests were supported by the Brazilian Air Force as well as the Brazilian Army and involved approximately 370 military personnel.
"By completing this important stage of the testing campaign toward final military certification with excellence, the KC-390 demonstrates compliance with the industry's most stringent operating and safety standards," said Walter Pinto Junior, vice-president of the KC-390 Program.
Embraer KC-390 is a tactical airlift designed to set new standards in its category while presenting the lowest life-cycle cost of the market. It can perform a variety of missions such as cargo and troop transport, troop and cargo air delivery, aerial refueling, search and rescue and forest fire fighting.

FIRST SOUTH KOREAN A330 MRTT LANDS IN BUSAN FOR ACCEPTANCE TESTS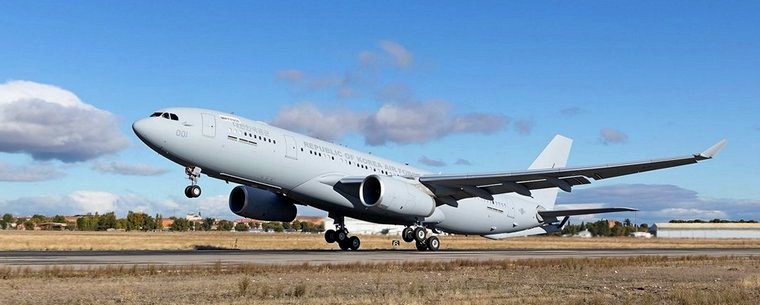 Busan, South Korea, 12th November 2018: The first Airbus A330 Multi Role Tanker Transport (MRTT) aircraft for the Republic of Korea Air Force (ROKAF) has landed in Gimhae Air Base in Busan, South Korea for its acceptance tests. Photo © Airbus.

The aircraft, which was piloted by a joint Airbus and ROKAF crew, arrived in South Korea after a ferry flight from the Airbus Final Assembly Line in Getafe, Spain, with a stop in Vancouver, Canada.
It will now undergo ground and flight tests in Gimhae. The ROKAF will be supported by a team from Airbus, which will be based in South Korea for the duration of the tests until the aircraft is officially handed over to the customer. The photo shows the aircraft leaving Getafe.

FIRST BOEING 777X FLIGHT TEST AIRPLANE COMES TOGETHER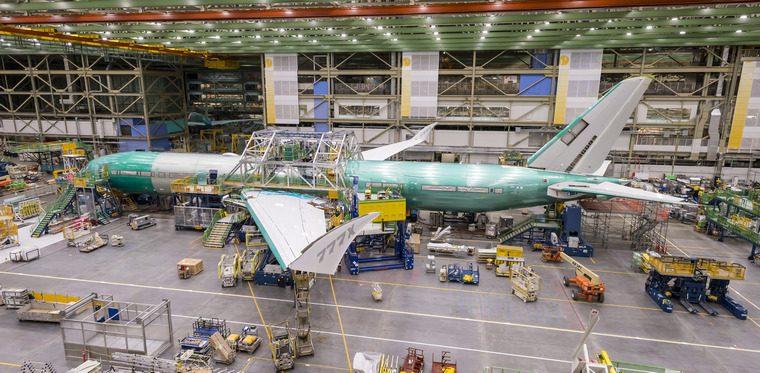 Boeing [NYSE: BA] has brought together the major fuselage sections to form the first 777X airplane that will take to the skies in 2019. Photo © Boeing.


In a major production milestone called 'final body join,' Boeing teams connected the airplane's nose, mid and aft sections in the company's factory in Everett, Wash. The jet now measures 252 feet long (77 meters) from nose to tail, making it the longest passenger jet the manufacturer has ever produced.
"The 777X is a new airplane and a new production system," said Josh Binder, vice president and general manager of the 777X. "With the 777X, the production system was integrated into the development program sooner than any other airplane, and the team is doing a great job of hitting our milestones as expected."
The 777X builds on the market-leading 777 and the 787 Dreamliner to offer airlines the largest and most-efficient twin-engine jet in the world. The airplane provides 12 percent lower fuel consumption and 10 percent lower operating costs than competing airplanes.
The 777X achieves the unprecedented performance through the introduction of the latest technologies such as the most fuel-efficient commercial engine ever, the GE9X, and a fourth-generation all-new composite wing design that provides lift and efficiency. With the extension of a set of folding, raked wingtips, the airplane's wing spans 235 feet (72 meters).
By adding folding wingtips, the 777X's wingspan has been increased to enhance the aerodynamic efficiency of the wing, reducing engine thrust and fuel use. Additionally, the folding wingtips allow the 777X to maintain airport compatibility with the existing 777 family, adding value for customers.
The first 777X introduced will be the 777-9 model, which can seat 400 to 425 passengers in a standard configuration and offer a range of 7,600 nautical miles (14,075 km). Boeing is building on the passenger-preferred interior of today's 777 and building on 787 interior innovations to create a passenger experience like no other. Passengers will enjoy windows that are larger and located higher on the fuselage than the current 777, along with a wider cabin, new lighting and enhanced architecture.
The first 777X test airplane for static ground testing was completed in September 2018. Three additional flight test airplanes will be built after flight test #1.


Chile, Pueblo Lo Barnechea, Santiago: A Cessna TU206-G Turbo Stationair 6 II operated by InTerra SpA with two on board on a flight from Tobalaba to Mina el Teniente crashed under unknown circumstances close to El Arrayan, Pueblo Lo Barnechea. Both occupants died in the crash.
Venezuela, Purpunken, Bolivar: A Cessna 337G Super Skymaster with four on board crashed under unknown circumstances. All four occupants were injured.
Colombia, Cali; A Lufthansa Airbus A340-600on a flight from Frankfurt/Main (Germany) to Bogota (Colombia), needed to divert to Cali (Colombia) due to weather in Bogota. On approach to Cali ATC instructed LH-542 to hold at MANGA, the crew was unable to find the waypoint in their FMS and queried how to spell that waypoint, ATC however could not understand that request and could not spell the waypoint. The LH crew subsequently reported they were unable to hold at MANGA. Communication remained difficult in both directions and several transmissions needed to be retransmitted ("say again") until being understood by the respective recipient. An Avianca Brasil (former Oceanair still using that callsign) Airbus A330-200 also diverted to Cali due to weather, the crew heard the exchange between Cali Approach and LH-542 and began to translate between Spanish and English communicating with ATC in Spanish and then relaying the communication to the A340 in (clear) English and vice versa.
USA, Morton County: A Cessna 441 Conquest II operated by Metro Area Ambulance Services impacted terrain in Morton County northwest of Mandan, North Dakota. The three occupants, the pilot, a paramedic and a nurse, were fatally injured. A Civil Air Patrol official says an initial investigation indicates plane might have broken up in mid-air at about 14,000 feet (4,300 meters) and added that the debris on the ground also indicated that.
Russia, Sheremetyevo airport: An Aeroflot Boeing 737 en-route to Athens, Greece upon take off hit a man on the runway of the airport who died from the injuries sustained. Upon landing in Athens, the plane was grounded. Apparently the fuselage of the plane is damaged.
Canada, Toronto: A Sunwing Airlines Boeing 737 MAX 8on a flight from Punta Cana (Dominican Republic) to Toronto, (Canada) with 176 passengers and 6 crew, was about 50nm northwest of Washington Dulles Airport, DC (USA) when the captain's instruments began to show erroneous indications. The first officer was handed control of the aircraft as his instruments and the standby instruments remained in agreement. The crew decided to descend out of IMC into VMC as a precaution and descended the aircraft to FL250. Descending through FL280 the weather radar and TCAS failed. The crew declared PAN and worked the related checklists. The left IRS fault light illuminated. The flight continued to Toronto for a safe landing without further incident.
USA, Sand Creek, WI: A Cirrus SR22 experienced a deployment of the Cirrus Airframe Parachute System (CAPS) over Dunn County, and came to rest on harvested cornfield terrain in northwest Sand Creek, Wisconsin. The airplane sustained unreported damage and the sole pilot onboard was not injured



25 NOVEMBER 1961

The US Navy's first nuclear powered aircraft carrier, USS Enterprise is commissioned.

The USS Enterprise was the world's first nuclear-powered aircraft carrier and the eighth United States naval vessel to bear the name. At 1,123 ft (342 m), she is the world's longest naval vessel ever built. Her 93,284-long-ton (94,781 tonnes) displacement ranks her as the 12th-heaviest carrier, after the 10 carriers of the Nimitz class and the USS Gerald R. Ford. Enterprise, able to hold up to 90 aircraft that can be launched with assistance from 4 steam powered catapults from her 1,123 feet long (342 m) deck had a crew of some 4,600 service members.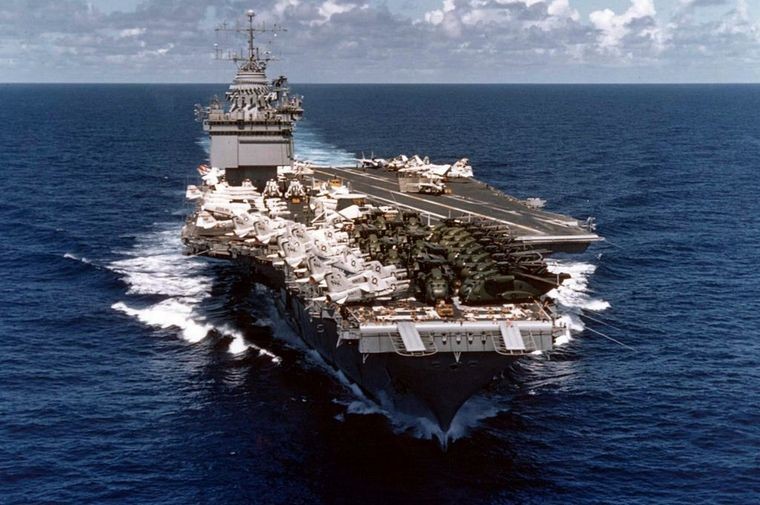 Enterprise was intended as the first of a class of six carriers, but massive increases in construction costs led to the remaining vessels being cancelled. Because of the huge cost of her construction, Enterprise was launched and commissioned without the planned RIM-2 Terrier missile launchers. Enterprise is also the only aircraft carrier to house more than two nuclear reactors, having an eight-reactor propulsion design, with each A2W reactor taking the place of one of the conventional boilers in earlier constructions. She is the only carrier with four rudders, two more than other classes, and features a more cruiser-like hull.
The only ship of her class, Enterprise was originally scheduled for decommissioning in 2014 or 2015, depending on the life of her reactors and completion of her replacement, USS Gerald R. Ford, but the National Defence Authorization Act for Fiscal Year 2010 slated the ship's retirement for 2013, when she would have served for 51 consecutive years, longer than any other U.S. aircraft carrier.
The name has been adopted by the future Gerald R. Ford-class aircraft carrier USS Enterprise.