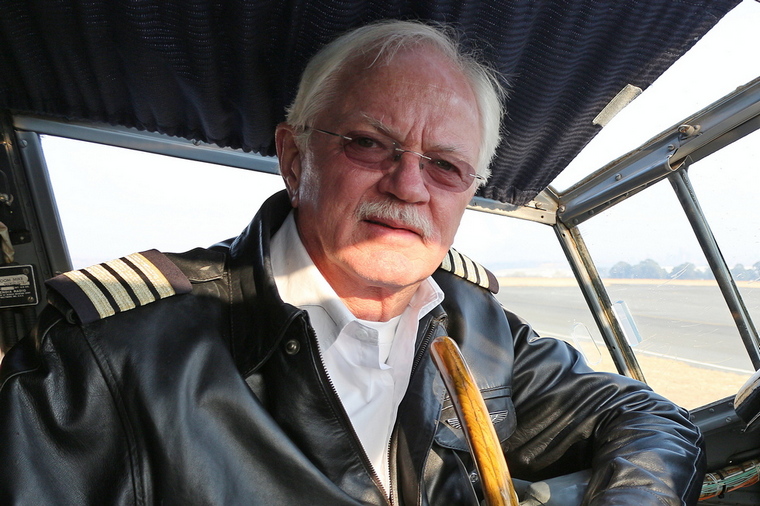 In Part one we touched on Flippie's career with SAA. However, Flippie's career did not just revolved around flying airliners on commercial routes. He was also active on the airshow circuited not just in South Africa but also abroad where he did more international shows than any other South African.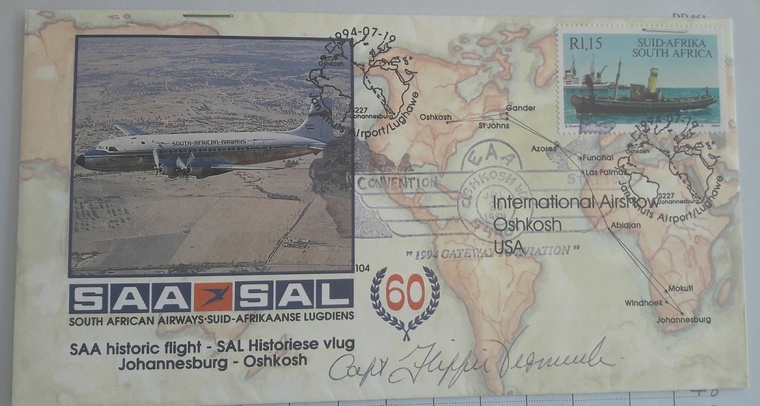 In 2004 he, with John Travolta on board, flew the DC4 ZS-BMH to Oshkosh, Wisconsin in the USA, the world's largest gathering of aircraft where he did four displays. In the UK he displayed both BMH and AUB at Fairford and RIAT as well as a display in the Boeing 747 in Yeovilton with Scully Levin. He displayed once in Germany at ELA, the biggest airshow in Germany and twice in Dubendorf and once in Altenrhein in Switzerland.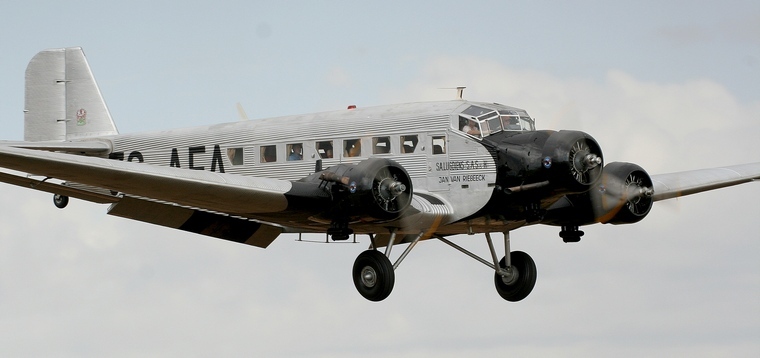 Locally he did the first display of the Junkers in 1989 at then Jan Smuts International during an airshow and eventually went to on thrill thousand in DC3, DC4, DC6 and Boeing 747 during solo displays as well being part of formation displays with the Junkers, DC3 and DC4. Flippie was also part of the crew at two Presidential Inaugurations as well as the now legendary flypast during the opening of the Cricket World Cup.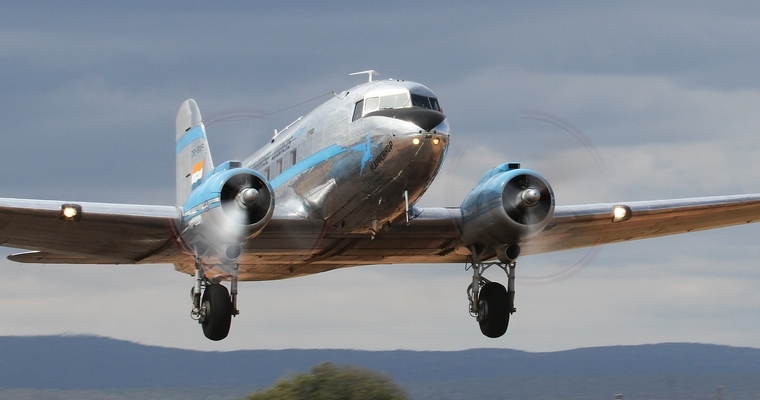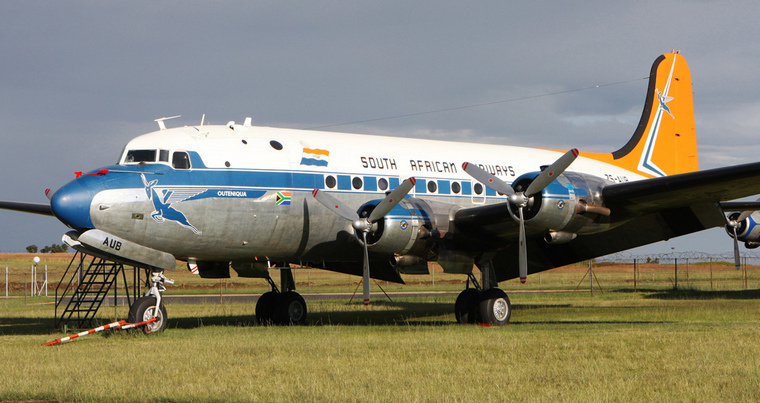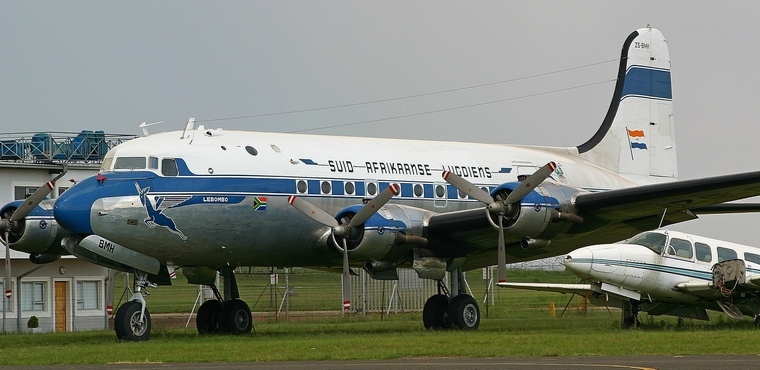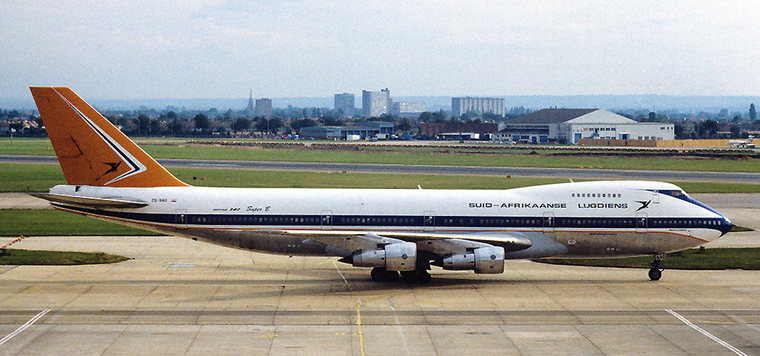 Despite having flown all the jetliners in SAA service Flippie's love for prop liners remained and when the opportunity arose to fly the Junkers Flippie jumped at it and in 1988 was appointed to the position. It was the time of the Gulf crises and he quickly realised that there will so much pressure on airline companies that they will have to introduce cost cutting measures and that non-core business like the Junkers will be the first to go. He immediately started measures to save the Junkers. He also realised that since the Junkers was an expensive aircraft to operate it would on its own not survive.
It was also the time when the Border War ended and the SAAF that then still operated the DC-3 and 4 was down scaling. Johan Prozesky at SAA who was involved with Junkers was already negotiating with the SAAF for the return of BMH to save it as a static. However, Flippie had a vision; he wanted them to remain airworthy. He realised that one could not operate these relics informally since it was high risk flying and some sort of entity would have to be established to formalise their operation separate from SAA.
"The then management of SAA were people with vision and I approached Gert van den Veen with a business plan and it was approved by the SAA board on 22 Nov 2003." Flippie recalled.
That was the start of the SAA Historic Flight.
"The DC4 however were already used operationally without a mandate." Flippie said smiling. "I was young and always thought that it was easier to ask for forgiveness than asking for permission. At that stage there was tremendous support from SAA Technical and Commercial for the venture. We had the full support and protection of SAA whilst operating without a mandate."
When Coleman Andrews was appointed in 1999 to implement a turnaround strategy for SAA the Historic Flight then consisted of the Junkers, 1 x DC-4 and 2 x DC-3s. One of Andrew's first statements was," we are in the people moving business and not in the museum business. The Historic Flight must go."
Fortunately the Transnet Heritage Foundation (THF) came to the rescue. "I had a great friend in the person of Ian Pretorius. Ian was involved in the THF and he approached Frans Swart, the then financial director of Transnet. Frans agreed that the Heritage Flight assets be transferred to THF. Pieter Cook of SAA was kept in the picture and had agreed to the transfer. It happened almost overnight and before Andrews realised it the assets were gone." Flippie recalled.
The whole of Historic Flight (HF) had to move from O.R. Tambo (then Jan Smuts) and Flippie who had no budget managed it with the help of his family and others.
Flippie started the Historic Flight as part of the THF with R180, 000 and when a year later he became the victim of politics and left there was approximately R1,5 million in the bank. Revenue earned by flights abroad and others. Under new management the HF was twice overdrawn by as much as R20mil. By 2007 the assets were transferred back to SAA.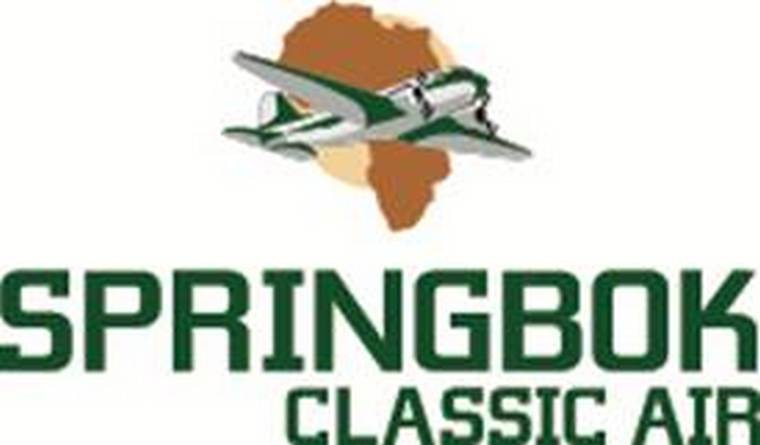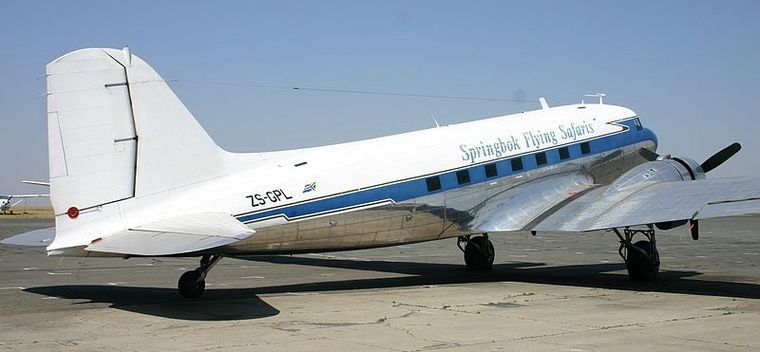 His family pushed him to start a business in 2011 and with their support Flippie started Springbok Flying Safaris with DC-6 leased from Chris Schutte. The DC-6 was just too expensive to operate and Flippie bought DC-3 GPL from the Sangoma (Witchdoctor) in Natal.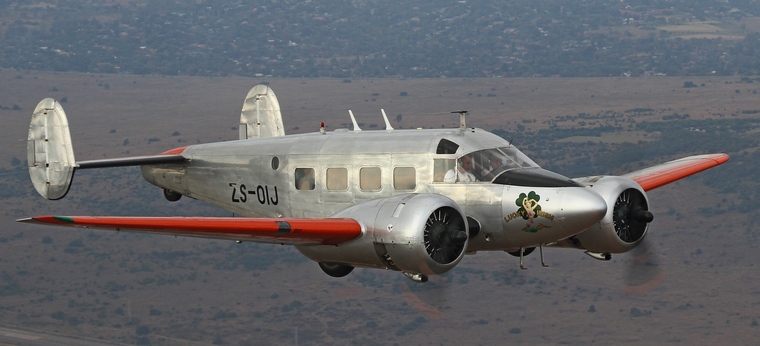 "I then realised that if you recover old aircraft that can be rebuild you can sell them at a reasonable price and in doing so safe them. GPL was sold and NTE rebuild operated and sold. I then bought the Beech recovered from Sousosusveli as well as the DC-3 CAI. I will never sell the Beech." Flippie stated.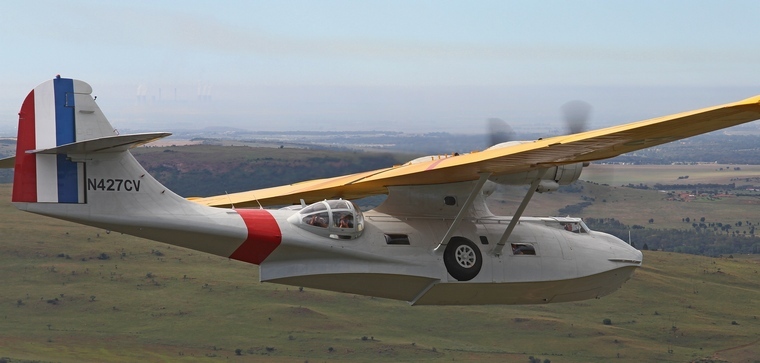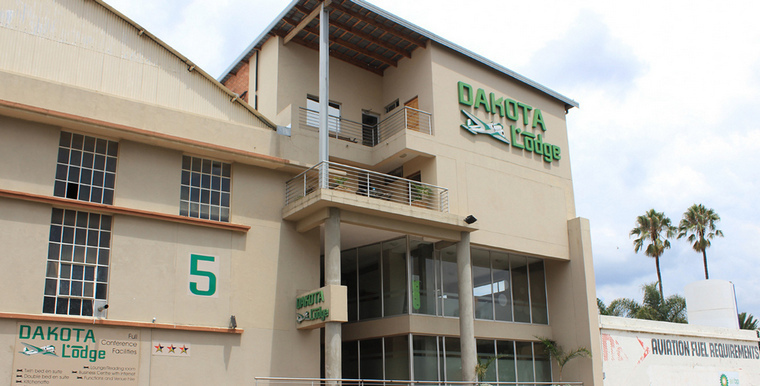 "We soon realised that we need an AMO to look after our aircraft and set about establishing one that eventually did a number of restoration project including the Catalina. When it was done it was the biggest restoration project in the world. The B-29 happened later. Springbok Air Academy was formed and is involved in Airbus A320 330 training and in 2003 we bought our hangar and in 2007 Dakota opened the lodge designed by my family and me."
Flippie currently has just over 27,000 hours plus another 5,000 on simulators and more than 100 plus types on his licence. Amongst some of the most memorable he aircraft he has flown is the FU-4 Corsair, Yak-52, Shackleton, Constellation and Catalina.
Flippie is currently semi-retired spending 40% of his time farming. His farm bakkie? A Cessna 210.