THIS WEEK IN MIDWEEK UPDATE

Plan Your Weekend……..Forthcoming Events…….Aviation News

Worldwide Incidents and Accidents……This Week in Aviation History



9: EAA Chapter 322 meeting. Dicky Fritz Moth Hall Edenvale. Contact:
kevinmarsden88@gmail.com


19: SAPFA Nav Rally Training Camp - Grand Central Harvard Café Function Room. Contact Mary de Klerk e-mail:
maryd@expandingbranding.co.za
cell: 084 880 9000
19 & 20: SAC Gauteng Regionals at Vereeniging airfield. Contact Annie Boon e-mail:
chunge@mweb.co.za
3rd Saturday of every month. Microland. Bring and braai. Fires and bykos provided. Fires start from 09h30. Contact person: Nick Swardt 082 441 8011 or Alan Hussey 072 82 2341
26: SAPFA Rand Airport Challenge - Rand Airport. Contact Frank Eckard cell: 083 269 1516 e-mail:
frank.eckard@mweb.co.za

2: SAAF Museum AFB Zwartkop open practise day. Officer Commanding Museum
oc@saafmuseum.org.za
012 351 2290
2: SAPFA Morningstar Speed Rally - Morningstar Airfield. Contact Hans Potgieter e-mail:
hcom@mweb.co.za
6: EAA Chapter 322 meeting. Dicky Fritz Moth Hall Edenvale. Contact:
kevinmarsden88@gmail.com
9: Rand Model Aeronautical Club Pylon Racing. Corner of Swartkoppies road & Klipriver Drive, Johannesburg South. Contact
allsopp.elaine@gmail.com
3rd Saturday of every month. Microland. Bring and braai. Fires and bykos provided. Fires start from 09h30. Contact person: Nick Swardt 082 441 8011 or Alan Hussey 072 82 2341


1-3: Henley RC Fly In. Meyerton, Gauteng.
2: SAAF Museum AFB Zwartkop open practise day. Officer Commanding Museum
oc@saafmuseum.org.za
012 351 2290
4-7: HAI Heli-Expo. Georgia World Congress Centre, Atlanta, Georgia. Contact E-mail:
rotor@rotor.org
Website:
www.rotor.org
6: EAA Chapter 322 meeting. Dicky Fritz Moth Hall Edenvale. Contact:
kevinmarsden88@gmail.com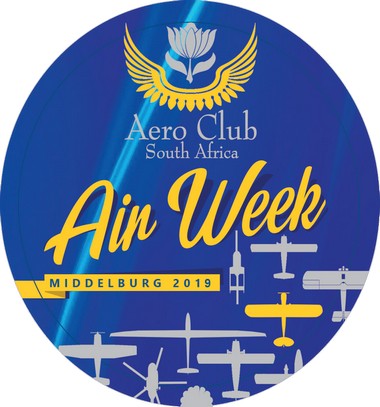 8-11: Aero Club Air Week at Middelburg. Contact Alan Evens Hanes 011 802 1100 E-mail
alan@aeroclub.org.za
9: Aero Club Airweek Speed Rally planned Saturday 9th March. Contact Rob Jonkers e-mail:
rob@aerosud.co.za
cell: 082 804 7032
9: Middelburg Aero Club Airshow.
info@middelburgaeroclub.com
9 & 10: Swellendam Flying Club Sport Aerobatic Club Regional Championships Contact Pieter Venter e-mail:
pventer@vgv.co.za
12-14 March: Saudi Airshow Thumah Airport, Riyadh. Website:
www.saudiairshow.aero
13-15: Ageing Aircraft & Aircraft Corrosion seminar at OR Tambo International Airport. Contact e-mail:
lmjaviationbookings@gmail.com
23: FASHKOSK at Stellenbosch airfield. Contact Anton Theart Cell: 079 873 4567 E-mail:
gm@stelfly.co.za
3rd Saturday of every month. Microland. Bring and braai. Fires and bykos provided. Fires start from 09h30. Contact person: Nick Swardt 082 441 8011 or Alan Hussey 072 82 2341
23: SAPFA Virginia Fun Rally - Virginia Airport. Contact Mary de Klerk cell: 084 880 9000 e-mail:
maryd@expandingbranding.co.za




The Aviation Radio Show; get all your questions answered in one place. To listen to a recording of the live broadcast click on the link:
www.debela.co.za/aviation-radio-show





CIRRUS AIRCRAFT CEO DALE KLAPMEIER TO STEP DOWN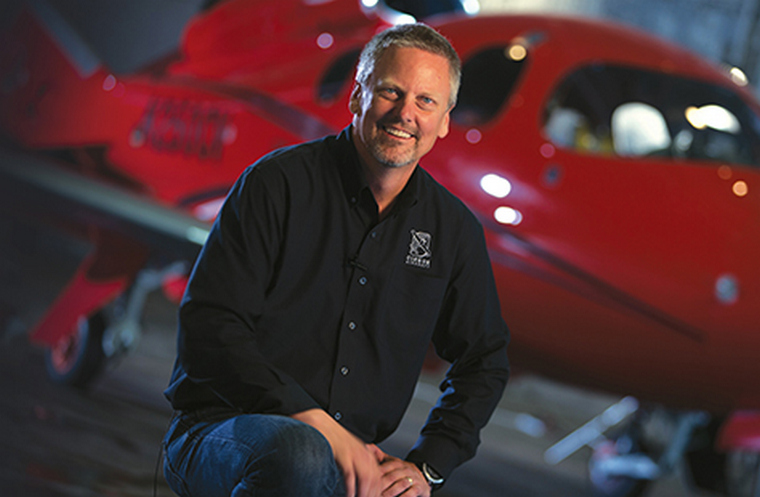 Cirrus Aircraft announced Chief Executive Officer, Co-Founder and National Aviation Hall of Fame member Dale Klapmeier plans to step down from his current executive position within the first half of 2019 and transition into a senior advisory role. A new CEO is expected to be named within that timeframe as an internal and external search is currently underway. Photo © Cirrus.


"Re-imagining personal transportation has been our lifelong mission at Cirrus Aircraft," noted Klapmeier. "We've changed the face of aviation over the past 30 years - from delivering more than 7,000 of the world's best-selling high-performance piston aircraft, to fundamentally rethinking how we travel with the introduction of the world's first single-engine Personal JetTM - the Vision® Jet, to transforming our business into a lifestyle company that defines our path ahead."
For more than 30 years, Cirrus Aircraft has constantly raised the bar for performance, comfort and safety in personal aviation. The SR20, first introduced in 1999, was the first certified aircraft to be delivered with a whole-airframe parachute system (CAPS®). Cirrus transformed aviation again when it delivered the Vision Jet in 2016. Responsible for creating a new category, the Vision Jet was awarded the most prestigious accolade in aeronautics - the Robert J. Collier Trophy. Focusing on customers, Cirrus is leading the way in redefining how personal aircraft are owned and operated by opening its experience center - the Vision Center - in Knoxville, TN. As the flagship location for all customer activities, the Vision Centre campus is home to world-class training, sales, delivery, maintenance, support, personalization and more.
"Transitioning out of day-to-day operations will give me the opportunity to focus on long-term strategic opportunities," continued Klapmeier. "I could not be more confident in the team and I am excited for what lies ahead for the entire Cirrus family. For Cirrus Aircraft employees, partners and owners around the world, the best is yet to come."



THE NEW CZECH L-39NG MADE ITS FIRST FLIGHT PERFORMING FIRST DEVELOPMENT TESTS




The first pre-serial L-39NG trainer and light attack aircraft with serial number 7001 made its first flight on 22nd December, at Aero Vodochody Airport. The new generation of the Czech jet trainer was piloted by Aero's test pilots David Jahoda and Vladimír Továrek. At 10:38am, the aircraft took off from the runway, climbed up to 5,000 ft. and after 26 minutes successfully landed at Aero Vodochody. The maturity of the platform allowed the execution of some development tests during the flight. Photo © Aero Vodochody


Two months after the introduction of the latest jet trainer at the rollout ceremony on October 12, the first L-39NG proved its readiness to flight and to start certification tests. The aircraft has flown in a configuration that is representative of serial aircraft including final upgraded wet wing and air inlets. This step forward consolidate even much further Aero goal to achieve type certification by the end of 2019.
The L-39NG is a single-engine two-seater with staggered seating and an advanced cockpit design that includes full glass cockpit, a sophisticated on board virtual training system and a Helmet Mounted Display. The L-39NG is a key component of an innovative training concept developed by Aero that includes state-of-the-art ground-based training facilities, new learning methods and environment and extensive use of Virtual Reality and Artificial Intelligence technologies. The L-39NG has been designed as a maintenance-friendly aircraft for many decades of reliable service.
Those capabilities enable the L-39NG to be the only available platform on the market capable of performing basic, advanced and LIFT/OCU training at the cost of a turboprop. "The L-39NG performed extremely well and fully met our expectations in terms of stability and controllability. We could even perform some tests like configuration changes, acceleration up to 200 knots, turns to 30, 45, and 60 degrees and slow down to approach speed. All installed systems worked perfectly and outlook outside the cockpit was excellent. The L-39NG is a completely new aircraft and I believe, it has great potential to become a perfect trainer for the 4th and 5th generation fighters as well as a light attack platform," said David Jahoda, Aero Test Pilot.
During the 2018, Aero announced agreements with the first customers. The first customer the Republic of Senegal was announced in April and was followed by Portuguese private company SkyTech and American private company RSW announced at Farnborough Air Show in July. Orders from those customers will secure the production of 38 aircraft. Currently, Aero is also finalizing agreement also with domestic customer LOM Praha, the Czech state military company and pilot training provider, and carrying out promising negotiations with other potential customers.
The L-39NG project is also supported by Czech state financial institutions Czech Export Bank and export insurance company EGAP.


FIRST SERIAL H160 TAKES TO THE SKIES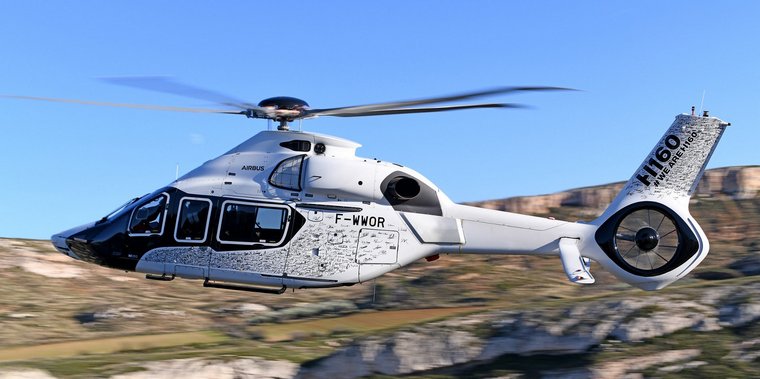 The first serial H160 to roll off the brand new assembly line in Marignane performed a flight demonstration on the 17 December in front of the H160 team in an end-of-the-year celebration of the programme's achievements in 2018. The helicopter, which will be delivered to launch customer Babcock in 2020, had already performed its first flight on the 14 December. Photo © Airbus.


The aircraft's unique livery is a testimony to the several hundred people working towards the platform's certification at the end of next year, the programme's industrial maturity, and its seamless entry into service as they have all signed the helicopter.
The first serial aircraft will join the three prototypes, which have already accumulated over a 1000 flight hours, in the final steps of the flight test campaign, namely confirming that the modifications that have been introduced through the serial configuration have no impact on the helicopter's excellent handling qualities.

CESSNA CITATION LONGITUDE ACHIEVES PROVISIONAL TYPE CERTIFICATION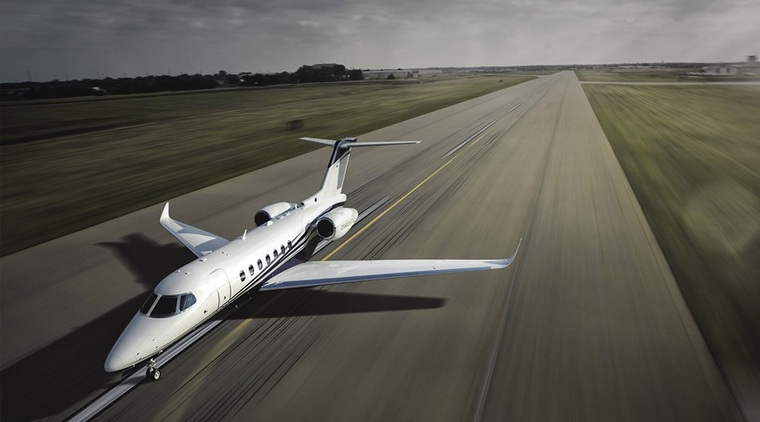 Textron Aviation Inc., a Textron Inc. (NYSE:TXT) company announced its Cessna Citation Longitude super-midsize jet has achieved provisional type certification (PTC) from the Federal Aviation Administration. The PTC allows operators to begin Citation Longitude flight training in preparation for deliveries early next year and paves the way for the program's final phase of certification. Photo © Cessna.

The Longitude flight test program, including functional and reliability testing, is complete. During testing, the aircraft completed more than 1,650 flights and accumulated more than 4,050 hours. Longitude production is also underway in Textron Aviation's state-of-the-art manufacturing facility where the jet benefits from cutting-edge assembly methods.
With a range of 3,500 nautical miles (6,482 kilometres) and full fuel payload of 1,600 pounds (726 kilograms), the Citation Longitude is designed to elevate passenger expectations in the super-midsize class by delivering the quietest cabin, a low cabin altitude (5,950 feet/1,814 meters), more standard features and a comfortable, bespoke interior. With seating for up to 12 passengers, including an optional crew jump seat, the Longitude features a stand-up, 6-foot tall flat-floor cabin. A standard double-club configuration delivers the most legroom in the super-midsize class. Fully berthable seats are designed and manufactured in-house and a class-leading walk-in baggage compartment is accessible throughout the entire flight. State-of-the-art cabin technology enables passengers to manage their environment and entertainment from any mobile device, while high-speed internet maximizes in-flight productivity.
The clean-sheet design of the Longitude integrates the latest technology throughout the aircraft, bringing customers the lowest ownership cost in its class. It features the next evolution of the Garmin G5000 flight deck and is powered by FADEC-equipped Honeywell HTF7700L turbofan engines with fully integrated auto throttles with envelope protection. With Garmin's new Head-up Display (GHD 2100) and enhanced vision capability, the Longitude facilitates eyes-up flying. The spacious cockpit incorporates easier access and an ergonomic design that fully focuses on crew comfort and efficiency.
No super-midsize business jet offers more range, greater payload or higher cruise speed at a lower expected total ownership cost. The Longitude is designed to feature the longest maintenance intervals in its class - 800 hours or 18 months - expected to make it the most cost effective to operate in its category.

PRODUCTION MILESTONE FOR PRATT & WHITNEY GTF™ PW1200G ENGINE AT MITSUBISHI HEAVY INDUSTRIES AERO ENGINES IN JAPAN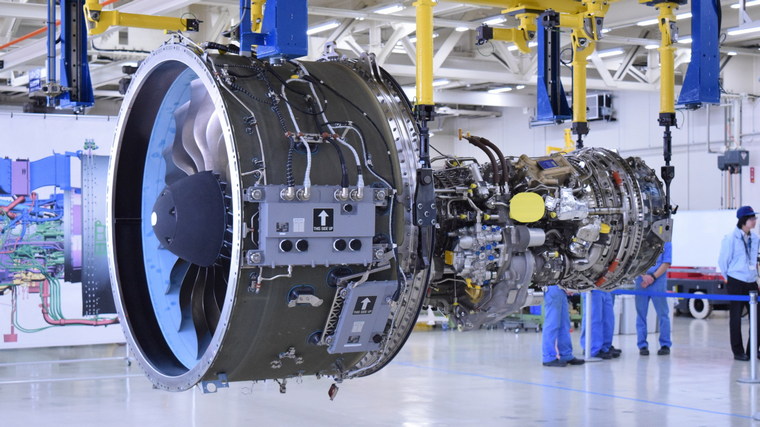 Pratt & Whitney, a division of United Technologies Corp. (NYSE: UTX), and Mitsubishi Heavy Industries Aero Engines Ltd. (MHIAEL) recently achieved a significant production milestone on the Pratt & Whitney GTF PW1200G engine, powering the Mitsubishi Regional Jet (MRJ), Japan's first jet aircraft developed by Mitsubishi Aircraft Corporation (Mitsubishi Aircraft). Photo © Pratt & Whitney.

The first PW1200G engine assembly was completed at MHIAEL facility in Komaki, Japan, and successfully passed Pratt & Whitney's production acceptance test. The first engine produced at the facility is designated to be used in the MRJ flight test program. These are important accomplishments on the road to PW1200G production readiness.
"Thanks to extensive and close cooperation with Pratt & Whitney, MHIAEL is developing a facility in Komaki to perform final assembly of the PW1200G engine powering the MRJ," says Katsuyuki Shimauchi, President & CEO, Mitsubishi Heavy Industries Aero Engines, Ltd. "We're gearing up intensely as we prepare for production by building the capacities and expertise we need to perform this critical work. Our facility is in the process of obtaining approval from the U.S. Federal Aviation Administration to produce these engines."
The MHIAEL facility, located in Komaki, Japan, will be one of two production assembly and test sites for the PW1200G engine. The engine is also assembled and tested at Pratt & Whitney's Mirabel Aerospace Centre in Canada. MHIAEL was established in 2014.
The MRJ is Mitsubishi Aircraft's next generation regional jet, powered exclusively by Pratt & Whitney GTF engines. The MRJ aircraft is currently flight testing and Mitsubishi Aircraft anticipates the first delivery in mid-2020. The GTF engine's geared fan architecture enables double digit reductions in fuel consumption, noise footprint and regulated emissions. Pratt & Whitney is investing more than $2.5 billion in 21st century manufacturing and aftermarket technology to transform its U.S. and global footprint.

FIRST M-345 PRODUCTION AIRCRAFT PERFORMS ITS MAIDEN FLIGHT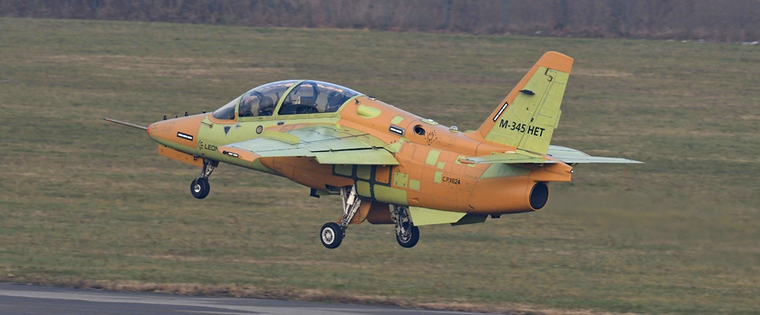 The M-345 is the new basic-advanced jet trainer aircraft produced by Leonardo. The Italian Air Force, the launch customer, has a requirement for up to 45 M-345s. Lucio Valerio Cioffi, Aircraft Division Managing Director, said: "The M-345 will enable air forces to significantly enhance training effectiveness and reduce operating costs."? Photo © Leonardo.

The first M-345 HET (High Efficiency Trainer) production basic/advanced trainer aircraft successfully performed its maiden flight at Venegono Superiore airport (Varese, Italy) today with pilots Quirino Bucci and Giacomo Iannelli onboard.
Quirino Bucci, Aircraft Division's Trainer Project Test Pilot, said: "The airplane performed excellently, perfectly meeting design parameters and expectations. The engine in particular showed exceptional response to power changes, a key factor for the role the M-345 will play, particularly for aerobatic flights. We've also tested the advanced on-board systems and I'm extremely happy with the excellent avionics integration and man-machine interface."
Lucio Valerio Cioffi, Leonardo Aircraft Division Managing Director, said: "I am extremely happy with what we've done so far and the short time it took to achieve such an excellent result. Thanks to its performance and the integrated training system the M-345, which has already generated interest among many air forces worldwide, will deliver a significant enhancement in training effectiveness and operating cost reduction. It's an aircraft that is able to combine a jet's superior performance and effectiveness with the cost of a high power turboprop trainer."
The Italian Air Force, the launch customer, has a requirement for up to 45 M-345s (designated the T-345A by ITAF) to progressively replace 137 MB-339s, which first entered service in 1982, and to become the Italian Air Force's new aerobatic team airplane. The customer has so far placed an order for five aircraft and the first will be delivered in early 2020. The new M-345s will integrate the M-346s used during the advanced training phase of the Italian Air Force's pilots. Through the International Flight Training School the Air Force will be able to strengthen its training school's growth and internationalization while increasing at the same time capabilities and services offered to customers.



GERMANY EXTENDS THE CONTRACTS FOR THE OPERATION OF THE HERON 1 DRONES IN AFGHANISTAN AND MALI



Germany has extended the successful operation of the Heron 1 drones by Airbus DS Airborne Solutions GmbH, a company of Airbus, until mid of 2020. These contracts have been signed with the Federal Office of Bundeswehr Equipment, Information Technology and In-Service Support on December 12th, 2018. Photo © Airbus.


This renewed contract marks the continuation of one of the most successful cooperation's between the Bundeswehr and Airbus Defence and Space. The contract comprises the provision of all assets and manpower to support the Israeli Heron 1 systems operations in the two countries of deployment. Heron 1, manufactured by the Israeli manufacturer IAI (Israeli Aerospace Industries), is a medium altitude long endurance (MALE) unmanned aerial system (UAS) which can stay airborne above the respective operational area for very long periods and can be operated from unpaved runways under harsh environmental conditions.
The Heron 1 has a wingspan of about seventeen meters and maximum mission duration of more than twenty-four hours. The detection of IEDs from the air, convoy and patrol unit escort, route exploration and supervision, creation of movement profiles and long-term supervision, support for status reports as well as object and camp protection rank among the military tasks. In addition the system is also used for security and humanitarian support operations.
The Air Force has been using the Heron 1 system in Afghanistan since 2010 and in Mali since 2016. The Heron 1 system makes an indispensable contribution to the protection of soldiers and civilians in the operational areas. With its operational range of up to 800 kilometres it significantly expands the possibilities of airborne reconnaissance of the German contingent. Until today, in total and over both countries, more than 46,000 operational flying hours have been successfully flown.
Airbus is responsible for provision, maintenance and repair of the systems and guarantees the agreed operational availability of Heron 1 in both Afghanistan and Mali on basis of a services model. For this purpose, Airbus has technicians and UAS specialists, on-site in Mazar-I-Sharif (Afghanistan) and Gao (Mali) who maintain the drone system and carry out test flights thus ensuring that the drones are available to the Bundeswehr at any time, as contractually agreed. This services model permits the Bundeswehr to concentrate completely on the fulfilment of its mission during operation, without being additionally burdened by the maintenance of the system.
"In Afghanistan and Mali, the services model has proven its performance capability by reaching a system availability of more than 98%. The proven capability of the Heron system to support worldwide deployment missions is reflected in these contract extensions as well as in the signed contract on the next generation RPAS MALE HERON TP." said Ralf Hastedt, Head of Sales and Business Development of Airbus DS Airborne Solutions GmbH.

ROSTEC UPGRADES A-50 EARLY WARNING AIRCRAFT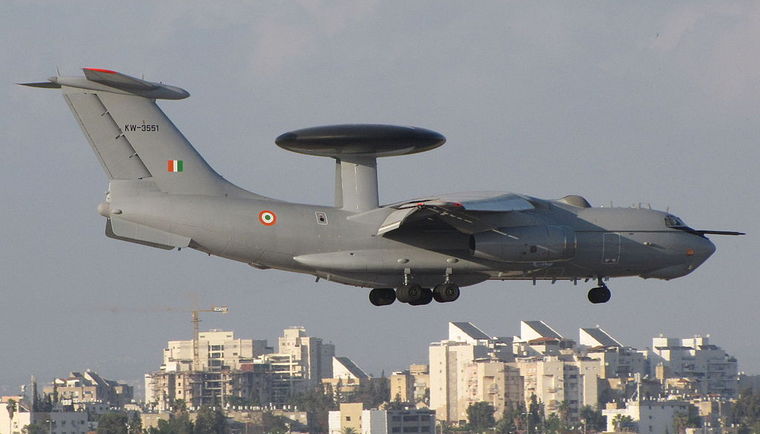 The Vega Radio Engineering Corporation of the Ruselectronics holding company (part of Rostec) and the Beriev Aircraft Company have upgraded the A-50 airborne early warning and control aircraft to the A-50U version. Photo © Michael Sender commons.wikimedia.org

Among other improvements enhancing the combat and aircraft performance characteristics of the plane, the companies have modernized radio technical complex Shmel. Thanks to the use of the modern electronic component base and high-performance computing tools, the aircraft is now capable to track more targets and guide more fighters.
As compared to the previous model, the A-50U plane features an increased range of detection of various airborne vehicles, including completely new aircraft. High performance of the radar has been achieved by implementing the end-to-end channel of digital radar data processing and upgrading the receiver and the transmitter.
"A-50U is heavily modified A-50 aircraft. In addition to enhanced performance of the radio equipment, we have also significantly increased the comfort level for the crew," said Director of Rostec's Aviation Cluster Anatoly Serdyukov. "Upgrading the current aircraft fleet is a top priority for Rostec. Today's competences of the Corporation's specialists enable us to create unique products and modernize the already existing aircraft models."
Functional software features have been improved thanks to installation of a new onboard computing system that is based on higher-speed and better-performing modern digital computing engines. The modernization has also embraced the display system at the operators' workplaces.
Reliability and performance of the satellite communication equipment, including information exchange speed, volume and quality, have been considerably enhanced. The aircraft navigation system has also been improved; the flight range and the mission duration have increased.
The A-50U aircraft is intended to detect, track and identify air targets, large ground and sea targets, submit information thereon to the command posts of the armed forces' automated control systems, guide fighters to air targets and front-line aircraft - to ground and sea targets.

AIRBUS HELICOPTERS VSR700 DEMONSTRATOR FLIES UNMANNED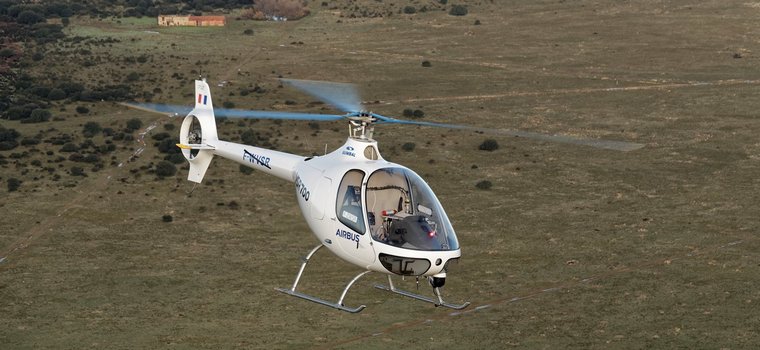 The Airbus Helicopters VSR700 demonstrator took off for a fully unmanned autonomous flight at the military airbase in Istres in the south of France. The purpose of the flight was to establish compliance with the demanding regulatory and safety systems necessary for future unmanned flight in France. During the exercise the demonstrator performed a 30 minute flight successfully executing a variety of flight patterns before landing in an autonomous mode. The unmanned air vehicle was piloted and monitored from the ground station located at the base. Photo © Airbus.

The VSR700 demonstrator has been flying autonomously since May 2017 with a safety pilot as part of its development programme. The diesel engine installed to meet naval and military requirements has been fine-tuned during this period and the automatic flight control systems have been developed to meet the new regulatory standards. This new critical operational capability is pursuing its development plan and 2019 will see the rollout of the prototype.
The VSR700 is a light military tactical unmanned aerial system able to carry multiple payloads, with an endurance of around 8 hours at 100 NM. The system will initially offer extended surveillance capabilities for navies, allowing them to preserve manned helicopter flights for critical missions. Users will benefit from the system's low operational cost thanks to its proven civil certified Cabri G2 platform and its low consumption diesel engine. The ideal size, it is designed to complement manned helicopters, without replacing them, on ships ranging from small corvettes to major warships.


South Africa, O.R.Tambo International Airport: A Turkish Airlines Airbus A330-300, was accelerating for take-off from O.R. when the crew rejected take-off at high speed (about 130 knots over ground) due to an open cockpit window. The aircraft slowed safely, the crew declined assistance offered by tower, stopped briefly on the runway and vacated the runway and returned to the apron. The aircraft reportedly suffered a blown tyre and some damage to the landing gear. The passengers were taken to hotels.
DR Congo, Kinshasa Ndjili: A Gomair Antonov AN-26 on behalf Central Electoral National Independent Commission (CENI performing a cargo flight from Tshikapa to Kinshasa Ndjili (DR Congo) with 7 or 8 crew and election materials, was cleared to descend to 5000 feet on approach to Ndjili's runway 06 when the aircraft went missing about 20nm short of Kinshasa's runway 06. The aircraft was found about 24 hours later in hilly terrain about 19nm from the airport. Local Congolese Authorities did not launch a search for the aircraft. The aircraft was found by random chance by a local.
USA, English Park Atlanta, Georgia: A Cessna 560 Citation V operated by Chen Aircrafts LLC was cleared for take-off from runway 08 Fulton County Airport-Brown Field and instructed to turn left on heading 310. The aircraft impacted terrain in English Park shortly after take-off and was destroyed in the post impact fire. The four occupants did not survive.
China, Taipei: A China Airlines Boeing 747-400 freighter, registration B-18717 performing flight CI-6844 (dep Dec 13th) from Hong Kong (China) to Taipei (Taiwan) with 2 crew, was on approach to Taipei's runway 05L at 00:19L (16:19Z) when the aircraft touched down short of the runway threshold, damaged a number of runway threshold lights and rolled out without further incident.
Amsterdam, Schiphol International Airport: An Air Arabia Maroc Airbus A320-214 from Amsterdam-Schiphol Airport to Nador, Morocco returned to land at Schiphol Airport after suffering a bird strike to the no.2 engine. After vacating and stopping for inspection, fire services found damage to the engine.
Mexico, Santa Maria Coronango, Puebla: An Agusta A109S Grand operated by Servicios Aereos del Altiplano with five on board impacted terrain in Santa Maria Coronango municipality, Puebla. The helicopter was partially consumed by the post-impact fire and the five occupants onboard received fatal injuries.
UK, Suffolk: An RAF Tornado jet travelling at almost 520mph and flying at around 122m above ground came within metres of hitting a drone being flown by a farmer for an agricultural survey.at 100 m above ground.
USA, Sioux Falls Regional Airport: A Beechcraft 58P Pressurized Baron impacted residential terrain and a post-impact fire ensued southeast of Sioux Falls Regional Airport (KFSD), Sioux Falls, South Dakota. The airplane was destroyed during the accident sequence and both occupants onboard were fatally injured. Four residential structures were involved, two with exterior damage.
USA, Peaine, Michigan: A Piper PA-23 Apache on a local flight impacted heavily wooded terrain near Beaver Island Airport Peaine Township, Michigan. The aircraft was damaged beyond repair and reports indicated that the sole pilot did not survive.




2 JANUARY 1954

A new coast to coast record in the US is set by Colonel Willard W. Milliken of the Air National Guard, flying a North American F86 Sabre jet and covering 2,530 miles (4,070 km) from Los Angeles to New York in 4 hours 8 min. (time includes stop for fuel at Offutt AFB).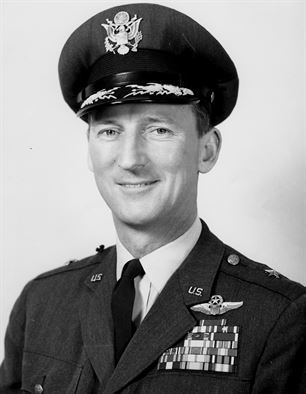 Born in Hamburg, Iowa, in 1918, General Millikan attended Peru State College in Nebraska for two years before he enlisted in the Army Air Corps as an aviation cadet in 1941. He served as an aviation cadet until October 1941 when he accepted a discharge after failing to pass flight checks. He then enlisted in the Royal Air Force where he earned his pilot wings. While in the RAF, he flew combat missions in Hurricane and Spitfire fighters, as a flying sergeant.
General Millikan re-entered the Army Air Corps in October 1942 as a second lieutenant in England. In February 1943 he joined the 4th Fighter Group at Debden, England. Progressing from second lieutenant to captain, he became commander of the 336th Fighter Squadron of the 4th Fighter Group. During this period, General Millikan succeeded in destroying 15 German aircraft (ME-109s and FW-190s) before being forced to bail out over enemy territory as a result of a mid-air collision with his wingman. Captured by the Germans, he was held prisoner of war until April 1945 when he escaped to friendly forces just prior to the termination of hostilities in May 1945.
On Jan. 2, 1954, the general established a new West to East speed record of four hours and six minutes flying a combat-equipped F-86F Sabrejet with one refuelling stop at Offutt AFB, Neb. He is a command pilot with more than 5,200 hours of fighter time, 1,500 of these in the F-100 Super Sabre.