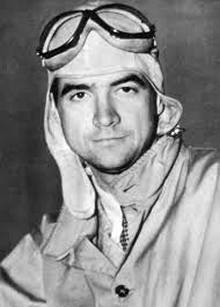 Howard Robard Hughes Jr. was an American entrepreneur who was known during his life for not only being one of the most financially successful individuals in the world but also for his eccentric lifestyle.
He spent the rest of the 1930s setting multiple world air speed records and building the Hughes H-1 Racer and H-4 Hercules (the "Spruce Goose"). Hughes was included in Flying Magazine's list of the 51 Heroes of Aviation, ranked at No. 25.
The Gamma with its fully enclosed cockpit, a further development of the successful Northrop Alpha, was a single-engine all-metal monoplane. It shared the Alpha's aerodynamic innovations with wing fillets and multicellular stressed-skin wing construction and fixed landing gear was covered in distinctive aerodynamic spats. Towards the end of its service life, it was developed into the A-17 light bomber.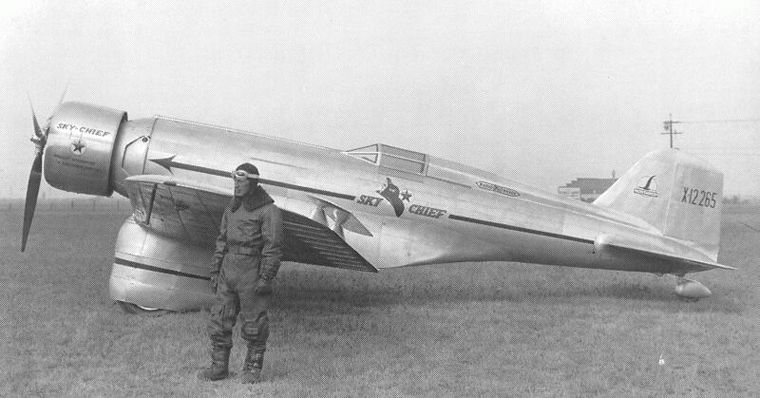 On 2 June 1933 Frank Hawks flew his Gamma 2A "Sky Chief" from Los Angeles to New York in a record 13 hours, 26 minutes, and 15 seconds. In 1935, Howard Hughes improved on this time in his modified Gamma 2G making the west-east transcontinental run in 9 hours, 27 minutes.