THIS WEEK IN MIDWEEK UPDATE

Plan Your Weekend……..Forthcoming Events…….Aviation News

Worldwide Incidents and Accidents……This Week in Aviation History



19: SAPFA Navigation Rally Training Camp - Aerosud Canteen Pretoria, 520 Van Ryneveld Ave, Pierre van Ryneveld, Centurion, 0045. (Note venue change from previously the Harvard Function Room at Grand Central). Organiser - Mary de Klerk. Contact
mary@sapfa.co.za
Tel: 084 880 9000. Cost: R100 per person + please bring some more moola for the informal breakfast and lunch snacks & drinks (cost to be advised)
19 & 20: SAC Gauteng Regionals at Vereeniging airfield. Contact Annie Boon e-mail:
chunge@mweb.co.za



3rd Saturday of every month. Microland. Bring and braai. Fires and bykos provided. Fires start from 09h30. Contact person: Nick Swardt 082 441 8011 or Alan Hussey 072 82 2341
26: SAPFA Rand Airport Challenge - Rand Airport. Contact Frank Eckard cell: 083 269 1516 e-mail:
frank.eckard@mweb.co.za


2: SAAF Museum AFB Zwartkop open practise day. Officer Commanding Museum
oc@saafmuseum.org.za
012 351 2290
2: SAPFA Morningstar Speed Rally - Morningstar Airfield. Contact Hans Potgieter e-mail:
hcom@mweb.co.za
6: EAA Chapter 322 meeting. Dicky Fritz Moth Hall Edenvale. Contact:
kevinmarsden88@gmail.com
9: Rand Model Aeronautical Club Pylon Racing. Corner of Swartkoppies road & Klipriver Drive, Johannesburg South. Contact allsopp.
elaine@gmail.com

3rd Saturday of every month. Microland. Bring and braai. Fires and bykos provided. Fires start from 09h30. Contact person: Nick Swardt 082 441 8011 or Alan Hussey 072 82 2341


1-3: Henley RC Fly In. Meyerton, Gauteng.
2: SAAF Museum AFB Zwartkop open practise day. Officer Commanding Museum
oc@saafmuseum.org.za
012 351 2290
4-7: HAI Heli-Expo. Georgia World Congress Centre, Atlanta, Georgia. Contact E-mail:
rotor@rotor.org
Website:
www.rotor.org

6: EAA Chapter 322 meeting. Dicky Fritz Moth Hall Edenvale. Contact:
kevinmarsden88@gmail.com
9 & 10: Swellendam Flying Club Sport Aerobatic Club Regional Championships Contact Pieter Venter e-mail:
pventer@vgv.co.za
8-11: Aero Club Air Week at Middelburg. Contact Alan Evens Hanes 011 802 1100 E-mail
alan@aeroclub.org.za
9: Aero Club Airweek Speed Rally planned Saturday 9th March. Contact Rob Jonkers e-mail:
rob@aerosud.co.za
cell: 082 804 7032
9: Middelburg Aero Club Airshow.
info@middelburgaeroclub.com
12-14 March: Saudi Airshow Thumah Airport, Riyadh. Website:
www.saudiairshow.aero
13-15: Ageing Aircraft & Aircraft Corrosion seminar at OR Tambo International Airport. Contact e-mail:
lmjaviationbookings@gmail.com
23: FASHKOSK at Stellenbosch airfield. Contact Anton Theart Cell: 079 873 4567 E-mail:
gm@stelfly.co.za
3rd Saturday of every month. Microland. Bring and braai. Fires and bykos provided. Fires start from 09h30. Contact person: Nick Swardt 082 441 8011 or Alan Hussey 072 82 2341
23: SAPFA Virginia Fun Rally - Virginia Airport. Contact Mary de Klerk cell: 084 880 9000 e-mail:
maryd@expandingbranding.co.za




The Aviation Radio Show; get all your questions answered in one place. To listen to a recording of the live broadcast click on the link:
www.debela.co.za/aviation-radio-show







AIRVENTURE CELEBRATES 50 CONSECUTIVE YEARS IN OSHKOSH AT 2019 FLY-IN


EAA is marking the 50th consecutive year of its annual EAA AirVenture Oshkosh fly-in convention in Oshkosh in 2019 with a full schedule of activities for arriving aviators and residents of EAA's hometown. Image © AirVenture.




The EAA fly-in convention was first held in Milwaukee, Wisconsin, in 1953. In 1959, the event moved to Rockford, Illinois, where it was held annually through 1969 before coming to Oshkosh. EAA moved its permanent headquarters from the Milwaukee area to Oshkosh in 1983.
"A half-century ago, EAA founder Paul Poberezny saw Oshkosh as the perfect place to bring together aviation enthusiasts," said Rick Larsen, EAA's vice president of communities and member programs, who coordinates AirVenture features and attractions. "Oshkosh has become synonymous with the World's Greatest Aviation Celebration so it's a natural that we commemorate 50 consecutive years here with events that involve those who attend and those who have made the city such a welcoming place for aviators."
EAA is seeking any of the showplanes that were present at the 1970 EAA fly-in convention and inviting the current owners to bring them to Oshkosh next summer. They will be featured in exclusive parking areas on the grounds. In addition, EAA is seeking members and volunteers who will be attending their 50th consecutive fly-in in 2019, and unique memorabilia and stories from the 1970 event that will add to the history of what has grown to be the largest annual fly-in in the world. In 2018, EAA AirVenture Oshkosh welcomed more than 600,000 people from 87 nations, along with more than 10,000 aircraft.
As a thank you to Oshkosh residents for welcoming the aviation world to their city for the past half-century, there will be special offers for community members and additional ways to engage in this historic milestone. Those details and others are still in development and will be announced as they are finalized.
"Over 50 years, nearly every significant aircraft type in the world has landed on the runways at Wittman Regional Airport to be part of the EAA fly-in," Larsen said. "More important are the stories of the people who have come to be a part of this event and the legacy of what is now known simply as Oshkosh. That is what we will be celebrating in 2019."


TECNAM P2012 TRAVELLER ACHIEVES EASA CERTIFICATION




Tecnam announced today that the European Aviation Safety Agency (EASA) has awarded full type certification to the P2012 Traveller. Photo © Tecnam


The arrival into service of the next-generation 11 seat P2012 Traveller is much anticipated by many airlines, who have been demanding a replacement for the many hundreds of 'heritage' aeroplanes in the FAR23/CS23 category currently in service around the worldand is set to open many profitable opportunities in the Short Haul transportation segment.
With Federal Aviation Administration (FAA) certification is expected to follow shortly, Tecnam are on track to commence deliveries in early 2019.
Already established as a leader in both the Flight Training and Private General Aviation sectors, the entry into service of the P2012 will undoubtably herald similar success for Tecnam in the very competitive commuter airline market too.
The P2012 Traveller development project was officially announced in 2015, with Tecnam investing in new state-of-the-art production facilities in Capua, Italy.
This key certification milestone will add and ensure new and significant profitable revenue streams for Tecnam, which have been built on a foundation of over 70 years' aircraft manufacturing.

CIRRUS AIRCRAFT UNVEILS GENERATION 2 VISION JET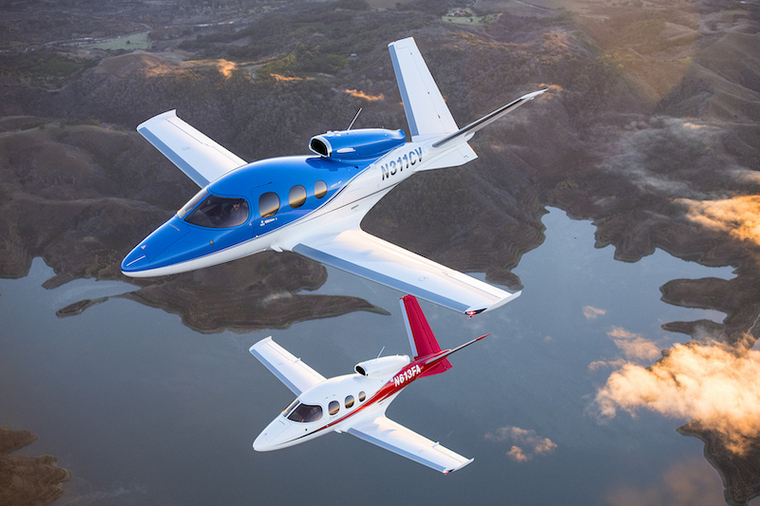 Cirrus Aircraft announced the launch of the next generation of the Vision JetTM - 'G2' - enhancing performance, comfort and safety for the world's first single-engine Personal JetTM. Increases in cruise altitude, speed and range join the newly-upgraded Perspective Touch+TM by Garmin® flight deck. Innovative technologies unique to G2 include a category-first Autothrottle, Flight Stream connectivity and more. Enhancing the passenger experience, new executive seats, thoughtfully-engineered noise reduction and a passenger productivity console highlight numerous G2 cabin upgrades. Photo © Cirrus


"The Cirrus Aircraft story is one of relentless innovation," said Pat Waddick, President, Innovation & Operations. "Much like the last twenty years of re-imagining the SR Series with constant improvements to performance, safety and comfort, the G2 Vision Jet is the culmination of that same spirit of innovation. This aircraft is yet another game-changer in personal aviation and it's made possible by the world-class team we have at Cirrus Aircraft."
The G2 Vision Jet goes higher, faster and farther. An expanded flight envelope to Flight Level 310 (31,000 ft) raises the performance and capabilities of the all new aircraft. This new access to Reduced Vertical Separation Minimum (RVSM) flight levels now increases the Vision Jet's range to over 1,200nm. On a typical mission, G2 now provides increased flexibility to carry an additional 150 lb on an 800 NM mission and pushes top cruise speed even further above 300kts.
The G2 Vision Jet introduces the 'Perspective Touch+' by Garmin (pronounced "Perspective Touch Plus") advanced flight deck. With new hardware, faster processing speeds and greater screen resolution, Perspective Touch+ elevates the Vision Jet flight deck to a new level. Typically found on high-end business jets and commercial transport aircraft, Autothrottle is now available on G2. This game-changing technology integrates with the autopilot and can automatically adjust the aircraft's speed for each phase of flight, reducing workload and giving the pilot more time to focus on other tasks.
New Flight Stream capabilities simplify the pilot's experience by creating connectivity between your personal mobile device and the flight deck - enabling a wide range of wireless enhancements including flight plan transfers, database updates, text messaging and more.
Collectively, these new G2 features add to the class-leading capabilities of the Vision Jet flight deck including 3D Synthetic Vision, SurfaceWatchTM, integrated crew alerting, datalink weather, active weather radar, ADS-B, satellite communications, system synoptics and more. Upgraded Intelligent Batteries from True Blue Power® round out enhancements delivering improved cold start capabilities.
Designed around the personal travel experience, the G2 Vision Jet cabin raises the bar in comfort, spaciousness and productivity. A new executive seating configuration adds sophistication with two luxurious, artisan-crafted second row seats and an all-new centre console with stow-away tables for a more productive in-flight experience. Enhancing the cabin environment, newly-developed noise reduction features have been thoughtfully engineered into G2. These improvements build upon the unrivalled spaciousness and panoramic views, the hallmarks of the Vision Jet design.
Productivity and entertainment options abound as passengers have access to USB and 110V power outlets, as well as an expansive video monitor that extends from its flush mount overhead to deliver a best-in-class range of display and entertainment options from your favourite device. While the family seating configuration offers room for 5 adults and 2 children, each cabin seat is modular and can be quickly and easily repositioned or removed by the pilot, offering the added flexibility of more than 25 possible seating configurations.

TEXTRON AVIATION ANNOUNCES ENHANCED FLIGHT DECK FEATURES COMING TO CESSNA AND BEECHCRAFT PISTON LINEUP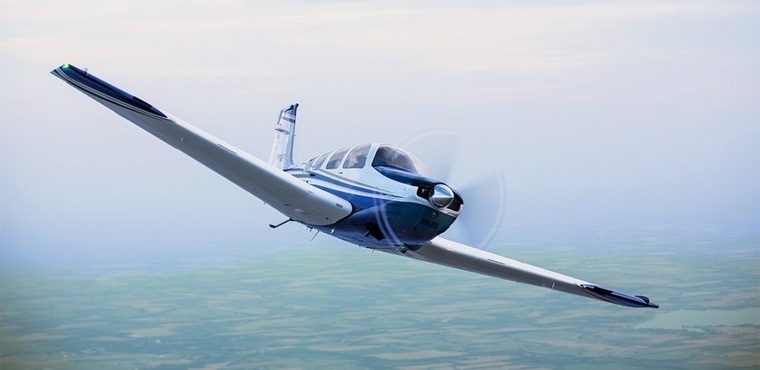 Textron Aviation Inc., a Textron Inc. (NYSE:TXT) company, today announced enhanced flight deck capabilities for new production Cessna and Beechcraft piston platforms. The features include new standard and optional equipment as part of Garmin's G1000 NXi next-generation integrated flight deck, which provides pilots with enhanced control and connectivity in the cockpit. Photo © Textron.


"Today, new and experienced pilots alike continue to rely on our renowned Cessna and Beechcraft pistons to experience the joy of flight firsthand," said Christopher Crow, vice president, Piston Sales. "We're thrilled to once again elevate the capabilities of these aircraft and connect the next generation of aviators with the latest technology and equipment needed to fly with added confidence, ease and control."
New equipment includes the latest Garmin GMA 1360 audio panel with enhanced audio capabilities and Bluetooth audio link to pair portable electronic devices to the flight deck.
Other equipment includes the GFC 700 Autopilot with Enhanced Automatic Flight Control System (E-AFCS), now standard on 2019 production Cessna Skylane, Cessna Turbo Stationair HD, Beechcraft Bonanza G36 and Beechcraft Baron G58 pistons, and optional on the Cessna Skyhawk. With E-AFCS, pilots benefit from a lineup of automated features designed to help maintain an optimal flight envelope, while enhancing situational awareness. The added features include Electronic Stability and Protection (ESP) with auto-level functionality, Underspeed Protection (USP) and Coupled Go-Around.
Factory-new Baron G58 aircraft are also equipped with Garmin's new GWX 75 Doppler weather radar, which provides pilots with onboard weather information, and allows operators to customize the weather picture on each individual display in the cockpit. When used with optional turbulence detection and ground suppression technology, the radar enables Baron pilots to more easily navigate around challenging weather.
Other optional features for all Cessna and Beechcraft pistons include Garmin GSR 56 Iridium satellite receiver, which provides near worldwide access to downlink weather services and allows pilots to make voice calls and send text messages. A subscription service is available through Garmin and can be customized based on need.



BOOM SUPERSONIC CLOSES $100 MILLION SERIES B TO DEVELOP OVERTURE, ITS REVOLUTIONARY MACH-2.2 AIRLINER




Overture will be the first airliner to enable supersonic transportation for tens of millions of people, advancing Boom's vision to remove the barriers to experiencing the planet. Image © Boom.


Boom Supersonic, the Colorado Company building a radically faster commercial aircraft, announced that it has closed a $100 million Series B investment round, bringing total funding to over $141 million. Investors, led by Emerson Collective, include Y Combinator Continuity, Caffeinated Capital, and SV Angel as well as founders and early backers of transformative companies like Google, Airbnb, Stripe, and Dropbox. The proceeds of Boom's Series B round, which include $56 million in new investment as well as previously-announced strategic investments, allow the company to advance the development of its Mach-2.2 commercial airliner called Overture.
"This new funding allows us to advance work on Overture, the world's first economically viable supersonic airliner," said Blake Scholl, founder and CEO of Boom Supersonic. "At Boom, our vision is to remove the barriers to experiencing the planet. Today, the time and cost of long-distance travel prevent us from connecting with far-off people and places. Overture fares will be similar to today's business class- widening horizons for tens of millions of travelers. Ultimately, our goal is to make high-speed flight affordable to all."
"Our interest in Boom is driven by its vision to enable greater human connection and more empathetic natural and cultural experience through ecologically conscientious design. Boom has the leadership, values, and potential to accelerate many advances-lightweight carbon composites and greener fuels-that will reduce the climate impacts of aviation," said Andy Karsner, Managing Partner at Emerson Collective and leader of Elemental, its energy and environmental affiliate. "We're thrilled to partner with company that's committed to revolutionizing travel responsibly."
Overture will be the most community- and environmentally-friendly supersonic jet ever made. Thanks to advanced aerodynamics and engines, the carbon footprint will be similar to flying international business class today. Moreover, Overture is being designed to accommodate next-generation sustainable alternative fuels. At landing and takeoff, Overture will be as quiet as the subsonic aircraft flying similar routes today.
Boom is currently assembling XB-1, a ?-scale manned prototype of its Mach-2.2 airliner. XB-1 will be piloted by Chief Test Pilot Bill "Doc" Shoemaker and is set to fly later this year. As history's first independently developed supersonic jet and the fastest civil aircraft ever built, XB-1 will demonstrate in flight the key technologies for mainstream supersonic flight: efficient aerodynamics, advanced composite materials, and an efficient propulsion system.
Boom is growing quickly as it ramps up development. Today, the company has a full-time team of more than 100 and anticipates doubling this year. To accommodate the assembly of XB-1 and development of Overture, Boom recently relocated to a large, state-of-the-art facility in Centennial, Colorado. Selection efforts are ongoing for the manufacturing site for Overture, which will begin passenger service in the mid-2020s. Future customers include Virgin Group and Japan Airlines, which have pre-ordered a combined 30 Overture airliners.
BELL UNVEILS FULL-SCALE DESIGN OF AIR TAXI AT CES 2019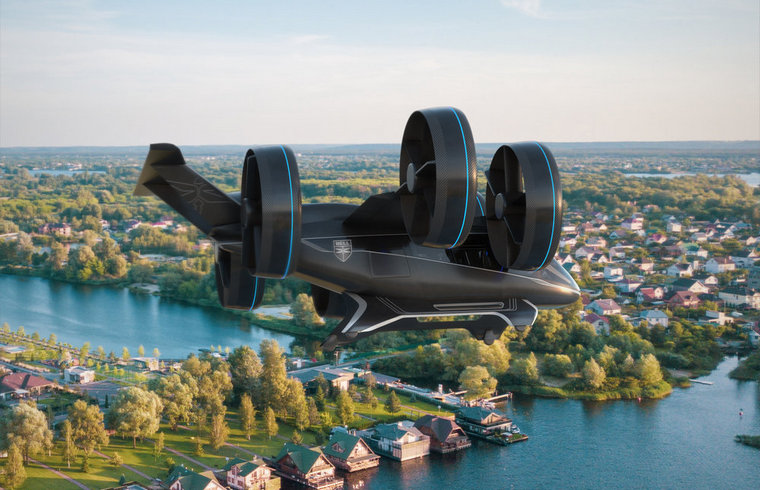 Bell Helicopter, a Textron Inc. (NYSE: TXT) company, revealed the configuration and full-scale vertical-takeoff-and-landing (VTOL) air taxi vehicle today during CES 2019. The air taxi, named Bell Nexus, is powered by a hybrid-electric propulsion system and features Bell's signature powered lift concept incorporating six tilting ducted fans that are designed to safely and efficiently redefine air travel. Image © Bell Helicopter.


The world of personal mobility has taken a giant leap forward as Bell revealed the full-scale configuration of its vertical-takeoff-and-landing (VTOL) air taxi vehicle at CES 2019. As part of the Bell Nexus team Thales is helping redefine the flying experience. Now, an experience where the passenger defines the flying journey and the aircraft has the power to potentially meet you at your front door is one step closer to reality.
Aircraft are quickly becoming smart, fully connected machines with new services that create new passenger experiences, optimize operations and improve safety. For Bell Nexus that meant designing the vehicle leveraging Thales flight control architecture, hardware and software capabilities, which was part of the teaming agreement announced between Thales and Bell in the fall of 2018 for VTOL and on-demand mobility (ODM) solutions.
Nexus captures the long-sought-after vision of quick air travel with a unique in-flight experience, keeping passengers connected to their lives and saving valuable time.
Team Nexus, consisting of Bell, Safran, EPS, Thales, Moog and Garmin, are collaborating on Bell's VTOL aircraft and on-demand mobility solutions. Bell will lead the design, development and production of the VTOL systems. Safran will provide the hybrid propulsion and drive systems, EPS will provide the energy storage systems, Thales will provide the Flight Control Computer (FCC) hardware and software, Moog will develop the flight control actuation systems and Garmin will integrate the avionics and the vehicle management computer (VMC).


SECOND GLOBALEYE TAKES TO THE SKY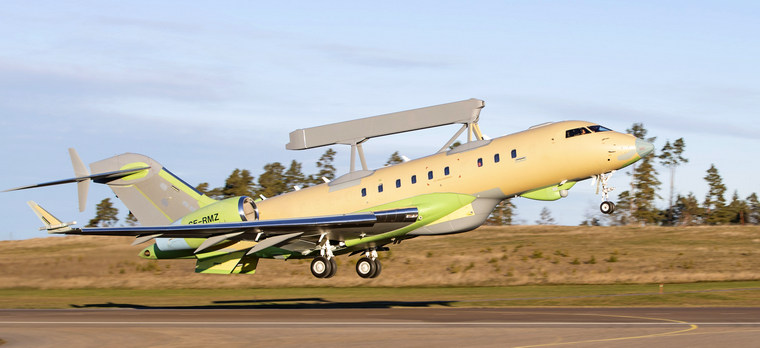 The second GlobalEye aircraft took off from Saab's airfield in Linköping. GlobalEye, which is based on a modified Bombardier Global 6000 aircraft with a suite of advanced sensors including the Erieye ER airborne radar, undertook a test flight collecting flight-test data. The flight duration was 2 hours 54 minutes. Photo © SAAB

"Today's successful first flight is another major step for GlobalEye. We received the initial contract in late 2015, completed the maiden flight with the first aircraft in March 2018 and now we have the second aircraft in the air just over nine months later. This is the kind of efficiency that signifies Saab", says Anders Carp, Head of Saab's business area Surveillance.
GlobalEye brings extended detection range, endurance and the ability to perform multiple roles, including tasks such as search and rescue, border surveillance and military operations. The launch customer for GlobalEye is United Arab Emirates, where the solution is known as the Swing Role Surveillance System (SRSS).


Uganda, Entebbe: An Ethiopian Airlines Boeing 737-800 on a flight from Addis Ababa (Ethiopia) to Entebbe (Uganda) with 139 people on board landed at Entebbe but overran the end of the runway and came to a stop about 125 meters/400 feet past the runway end with all gear on soft ground. There were no injuries, the passengers disembarked via stairs onto soft ground and were taken to the terminal. The aircraft sustained minor damage.
Kenya, Eldoret: A Fly540 de Havilland Dash 8-300 with 50 on board on a flight from Nairobi to Eldoret landed at Eldoret's when ground observers saw smoke and debris flying off the landing gear. The aircraft rolled out without further incident and stopped about half way down the runway when it was found that the outboard left main wheel was missing from the airframe. No injuries were reported.
France, Bonneveaux-Mignovillard: A French Air Force Mirage 2000D with two on board went missing during a routine low level instrument exercise. Search operations were conducted and the debris of the jet plane was spotted. According to the local firefighters, the debris of the plane covers the ground on several hundred square meters at the crash site. National Gendarmerie has deployed more than a hundred soldiers on site but so far no trace of the pilots has been found.
Iran, Tehran: A brand new Norwegian Boeing 737 MAX has been stranded in Iran for more than three weeks after it was forced to make an emergency landing. Mechanics say the parts needed to fix it are prohibited under President Donald Trump's sanctions on the Middle Eastern nation. Pilots were forced to make an emergency landing on December 14 due to low oil pressure in one of its engines.
Costa Rica, Lomas de Sierpe: A Cessna 210 Centurion with one on board on an apparently illegal flight from Mexico crashed under unknown circumstances. Reports suggest that it had been used for the transportation of drugs. According to reports the sole occupant died in the crash. The plane was destroyed by fire.
USA, Salt Lake International Airport: A Jet Blue flight from San Francisco to New York had to make an emergency stop at the Salt Lake International Airport after an unruly passenger later identified as Brian Regan became overly-agitated. Regan who appeared to be intoxicated allegedly grabbed the face of a flight attendant who refused his request for more alcohol and swore at her. He also banged on the TV monitors. Regan refused to comply with commands of officers of the Salt Lake City Police Department and was knocked to the ground after having been tazered. Regan was booked into jail for assault on a police officer interfering with an arresting officer, disorderly conduct and intoxication.
USA, Alexandria: An Envoy Embraer ERJ-145on a flight from Dallas Ft. Worth, TX to Alexandria, LA (USA) with 14 people on board, landed at Alexandria but veered right off the runway, collided with runway signs and came to a stop with the right main gear off the paved surface of the runway abeam of turnoff to a taxiway. The aircraft was disabled. The passengers disembarked onto the runway and were taken to the terminal
Brazil, Ubatuba, Sâo Paulo: The pilot of a Robinson R44 Raven II operated by Helicon Táxi Aéreo with three on board attempted to make an emergency landing in a street and ended up fatally injuring a pedestrian that was on the sidewalk.
France, Puylaurens: The pilot of an Aerospatiale AS 350B Écureuil operated by Air Plus Hélicoptère / Cdc Group crashed while trying to install a telephone communication mast. The pilot died in the crash.
USA, Tampa Bay Regional Airport: A ground maintenance person received fatal injuries upon contact with the main rotors of an operating Bell 230 operated Americain Business Aircraft by helicopter at Brooksville-Tampa Bay Regional Airport (KBKV), Brooksville, Florida. Aircraft damage was not reported.
USA, near Calhoun County Airport: Following a loss of engine power the pilot a of Cessna T210L Centurion was forced to land in open field terrain north of Calhoun County Airport (KPKV), Port Lavaca, Texas. The airplane came to rest inverted, sustaining substantial damage, and the two occupants' onboard suffered only minor injuries.
USA, Oakland International Airport: Two airline passengers were arrested for threatening to open the door of an Aeromexico after their flight bound for San Francisco that was diverted to Oakland because of heavy fog conditions sat on a tarmac at Oakland for at least three hours. Passengers were not offered food or water during the delay. Two passengers wanting to exit the aircraft became unruly, at which time the pilot contacted law enforcement. After the arrests, the jet taxied to a gate and passengers were taken through to customs. The two passengers who had been arrested were released and the other passengers received food and refreshments.




10 JANUARY 1954

BOAC Flight 781, a de Havilland Comet flying from Rome to London on the last leg of a flight from Singapore, disintegrates in mid-air, when metal fatigue from repeated pressurization cycles compromises the fuselage, killing the 29 passengers and six crew.


Developed and manufactured by de Havilland at its Hatfield Aerodrome in Hertfordshire, United Kingdom, the Comet was the world's first commercial jet airliner. The first prototype first flew in 1949. For the era, it offered a relatively quiet, comfortable passenger cabin and was commercially promising at its debut in 1952.
The earliest production aircraft flew on 9 January 1951 and was subsequently lent to BOAC for development flying by its Comet Unit. On 2 May 1952, as part of BOAC's route-proving trials, G-ALYP took off on the world's first jetliner flight with fare-paying passengers and inaugurated scheduled service from London to Johannesburg.
On 26 October 1952, the Comet suffered its first hull loss when a BOAC flight departing Rome's Ciampino airport failed to become airborne and ran into rough ground at the end of the runway. Two passengers sustained minor injuries, and the aircraft, G-ALYZ, was a total loss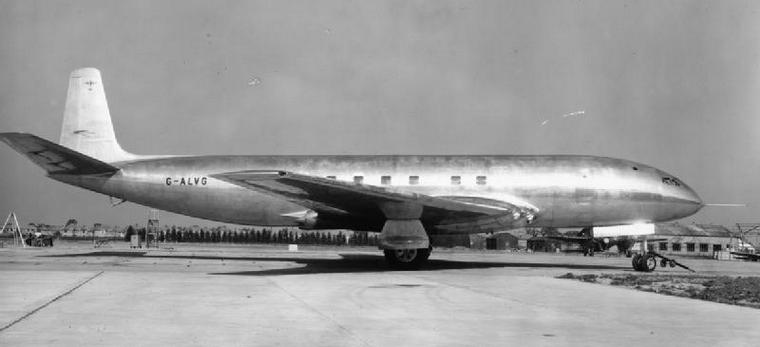 On 3 March 1953, a new Canadian Pacific Airlines Comet 1A, registered CF-CUN and named Empress of Hawaii, failed to become airborne while attempting a night take-off from Karachi, Pakistan, on a delivery flight to Australia. The aircraft plunged into a dry drainage canal and collided with an embankment, killing all five crew and six passengers on board. The accident was the first fatal jetliner crash, as well as the Comet's first accident to result in fatalities.
The Comet's second fatal accident occurred on 2 May 1953, when BOAC Flight 783, a Comet 1, registered G-ALYV, crashed in a severe thunder squall six minutes after taking off from Calcutta-Dum Dum (now Netaji Subhash Chandra Bose International Airport), India, killing all 43 on board.
Rome's Ciampino airport, the site of the first Comet hull loss, was the origin of more disastrous Comet flights just over a year later. On 10 January 1954, 20 minutes after taking off from Ciampino, the first production Comet, G-ALYP, broke up in mid-air while operating BOAC Flight 781 and crashed into the Mediterranean off the Italian island of Elba with the loss of all 35 on board.
On 8 April 1954, Comet G-ALYY ("Yoke Yoke"), on charter to South African Airways, was on a leg from Rome to Cairo (of a longer route, SA Flight 201 from London to Johannesburg), when it crashed in the Mediterranean near Naples with the loss of all 21 passengers and crew on board. The Comet fleet was immediately grounded once again and a large investigation board was formed under the direction of the Royal Aircraft Establishment.