While hanging around at Pretoria Flying Services and Placo on Wonderboom Airport in May 1957, I happened to meet a Percy Lloyd who came looking for a pilot to fly with him to Durban and Lusikisik in a Tiger Moth.
Naturally I jumped at the opportunity, as I was desperately looking for flying hours towards the goal of 200 needed for the coveted Commercial Pilot's Licence.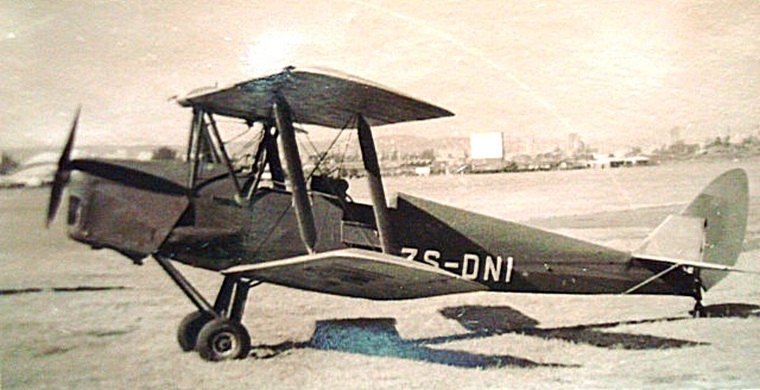 ZS-DNI at Stamford Hill

So on 10th May 1957, I got one of my flying Instructors, 'Bill' Boonzaaier, to convert me to ZS-DNI. ZS-DNI had a maroon fuselage then, with silver wings and the original stock-standard flight instruments as built. The only communication possible was the Gosport tube between the two seats.
Percy informed me that he had a licence and would share the flying with me. On 11th May we departed from Wonderboom to Volksrust for fuel and then again at Ladysmith. On joining the circuit overhead Ladysmith, Percy made a climbing turn and we were fast approaching the stalling speed. Therefore, I made an immediate control-column forward movement to prevent the inevitable stall/spin!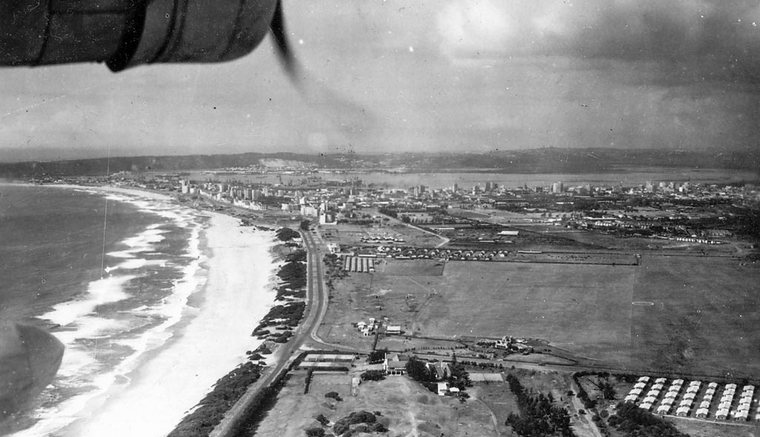 Stamford Hill

Later that day we arrived Stamford Hill aerodrome and after refuelling continued onwards to Lusikisik for a night stop. In May flying an open-cockpit aircraft was very cold, especially as I did not possess proper flying gear!
On the 14th May, we returned to Stamford Hill, Ladysmith and this time landed at Vrede, with Rand Airport as our final destination.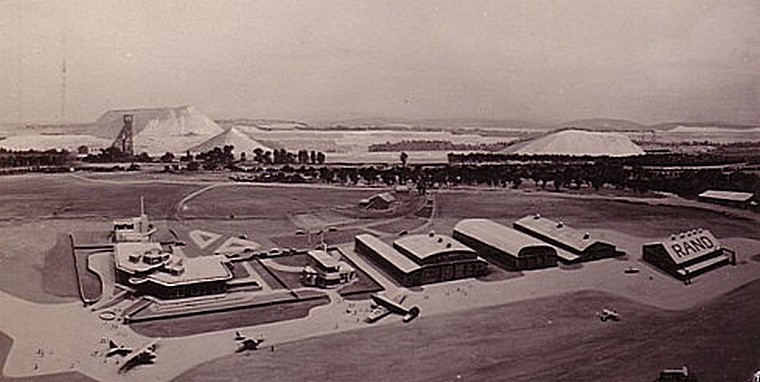 Rand Airport


Later, Percy Lloyd again approached me for a flight to Stamford Hill and on 21st May we departed from Rand Airport via Ladysmith to Stamford Hill and night-stopped in Durban. On the 23rd May we flew to Lusikisiki to night stop there. On 25th May we returned to Stamford Hill and on the 26th we completed the flight by returning via Ladysmith and Vrede to Rand Airport. Again, I was freezing cold during the flight.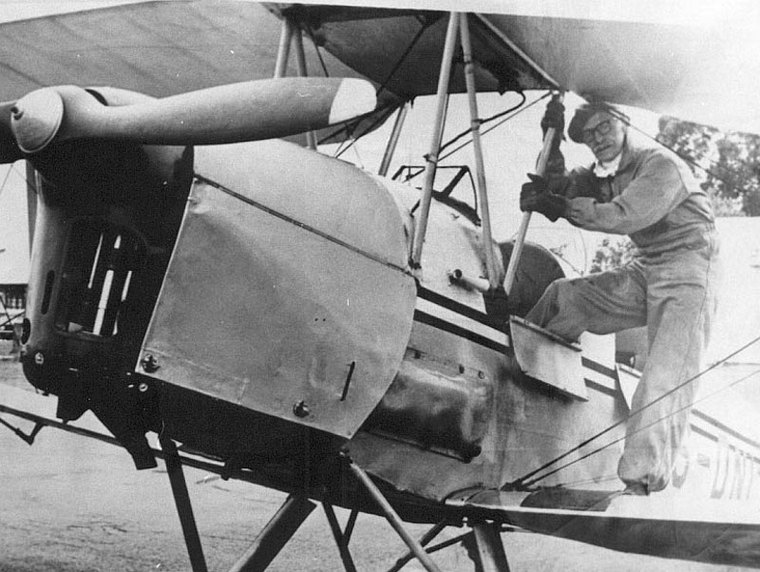 DNI at Baragwaneth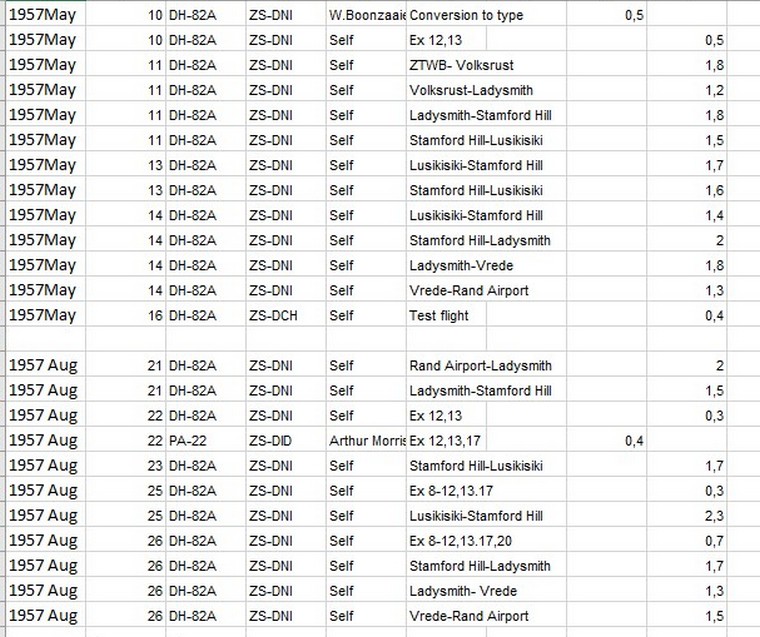 Extract from Logbook


Those flights swelled my hours by 72.9, plus a few more local flights in ZS-DNI, so altogether it was most valuable!