THIS WEEK IN MIDWEEK UPDATE

Plan Your Weekend……..Forthcoming Events…….Aviation News

Worldwide Incidents and Accidents……This Week in Aviation History



23: EAA Chapter 322 project visit to Brits.



1-3: Henley Radio Control Model Fly In. Meyerton, Gauteng. Contact Boet Deneysschen 082 449 4623
2: SAAF Museum AFB Zwartkop open practise day. Officer Commanding Museum
oc@saafmuseum.org.za
012 351 2290
4-7: HAI Heli-Expo. Georgia World Congress Centre, Atlanta, Georgia. Contact E-mail:
rotor@rotor.org
Website:
www.rotor.org
6: EAA Chapter 322 meeting. Dicky Fritz Moth Hall Edenvale. Contact:
ronellathome@telkomsa.net
9 & 10: Swellendam Flying Club Sport Aerobatic Club Regional Championships Contact Pieter Venter e-mail:
pventer@vgv.co.za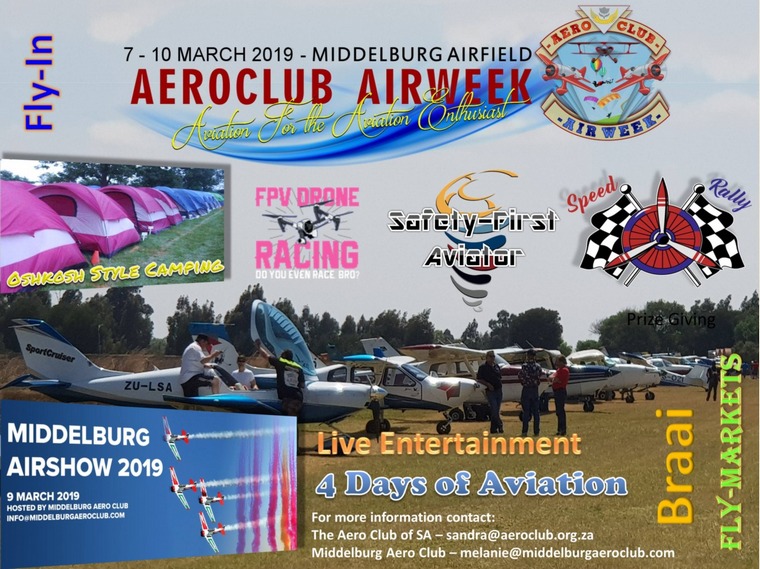 7-10: Aero Club Air Week at Middelburg. Contact Alan Evens Hanes 011 802 1100 E-mail
sandra@aeroclub.org.za
or
melanie@middelburgaeroclub.com
9: Aero Club Airweek Speed Rally planned Saturday 9th March. Contact Rob Jonkers e-mail:
rob@aerosud.co.za
cell: 082 804 7032
9: Middelburg Aero Club Airshow.
info@middelburgaeroclub.com
12-14 March: Saudi Air Show Thumah Airport, Riyadh. Website:
www.saudiairshow.aero
13-15: Ageing Aircraft & Aircraft Corrosion seminar at OR Tambo International Airport. Contact e-mail:
lmjaviationbookings@gmail.com
23: FASHKOSK at Stellenbosch airfield. Contact Anton Theart Cell: 079 873 4567 E-mail:
gm@stelfly.co.za
3rd Saturday of every month. Microland. Bring and braai. Fires and bykos provided. Fires start from 09h30. Contact person: Nick Swardt 082 441 8011 or Alan Hussey 072 82 2341
23: SAPFA Virginia Fun Rally - Virginia Airport. Contact Mary de Klerk cell: 084 880 9000 e-mail:
maryd@expandingbranding.co.za


3: EAA Chapter 322 meeting. Dicky Fritz Moth Hall Edenvale. Contact:
ronellathome@telkomsa.net
4-6: SAPFA Rally Nationals & Fun Rally - Stellenbosch Airfield. Contact Frank Eckard cell: 083 269 1516 e-mail:
frank.eckard@mweb.co.za
6: Robertson Annual Breakfast fly in. Contact Alwyn du Plessis cell: 083 270 5888 e-mail:
boeredata@breede.co.za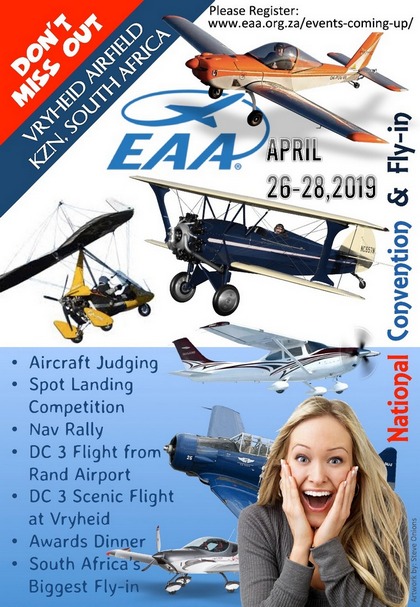 6: SAAF Museum AFB Zwartkop open practise day. Officer Commanding Museum
oc@saafmuseum.org.za
012 351 2290
13: Uitenhage Festival. Contact Lourens Kruger e-mail:
lmk@telkomsa.net
cell: 082 320 2615
4-14: Stars of Sandstone Ficksburg, Eastern Free State. Contact
www.starsofsandstone.com
10-13 April: AERO Friedrichshafen, Germany Global show for General Aviation. Contact Stephan E-mail:
stephan.fischer@messe-fn.de
19: Witbank Aeronautical Association fly-in Easter breakfast. Contact Robert Clark for more information.
Comms@flywaa.co.za
26-28: EAA National Convention Vryheid KZN. Contact Marie Reddy 083 259 7691 Register at:
www.eaa.org.za/events-comin-up/
27: SAPFA EAA Convention Adventure Rally - Vryheid. Contact Rob Jonkers cell: 082 804 7032 e-mail:
rob@aerosud.co.za
27 & 28: SAC Judges Trophy venue TBA. Contact Annie Boon e-mail:
chunge@mweb.co.za


1: EAA Chapter 322 meeting. Dicky Fritz Moth Hall Edenvale. Contact:
ronellathome@telkomsa.net
2-5: SAPFA President's Trophy Air Race - Saldanha Airfield. Contact Rob Jonkers 082 804 7032 e-mail:
chairman@sapfa.co.za
. Website: www.sapfa.co.za e-mail:
Race@sapfa.org.za
4: SAAF Museum airs how at AFB Zwartkops. Contact Officer Commanding e-mail:
oc@saafmuseum.org.za
Tel: 012 351 2290
11-12: NAC Bush Weekend at Letsatsi Game Reserve. Deon 082 458 5719, Deneys 082 891 4354 or JP 083 625 4804.
10 & 11: Lowveld airshow at Nelspruit airport. Contact Monica Fourie Tel: 083 619 3597 e-mail:
monica.fourie@kishugu.com
10-12: Battlefields Fly-in. Contact Dave O'Halloran e-mail:
gm@battlefiedslodge.co.za
14-17: NAMPO Agricultural Trade Show near Bothaville, Free State. Contact Wim Venter Tel: 086 004 7246 e-mail:
Wim@grainsa.co.za
18: SAPFA Sheila Taylor Fun Rally - Krugersdorp Airfield> Contact Frank Eckard cell: 083 269 1516 e-mail:
frank.eckard@mweb.co.za
19 & 20: SAC Free State Regionals at Tempe Airport. Contact Annie Boon e-mail:
chunge@mweb.co.za
25: Botswana International Airshow Matsieng Aerodrome (FBMA). Contact Hentie de Wet e-mail:
hentie@dwddrilling.com




The Aviation Radio Show; get all your questions answered in one place. To listen to a recording of the live broadcast click on the link:
www.debela.co.za/aviation-radio-show







IVORY COAST SIGNS FIRM ORDER FOR C295 TRANSPORT AIRCRAFT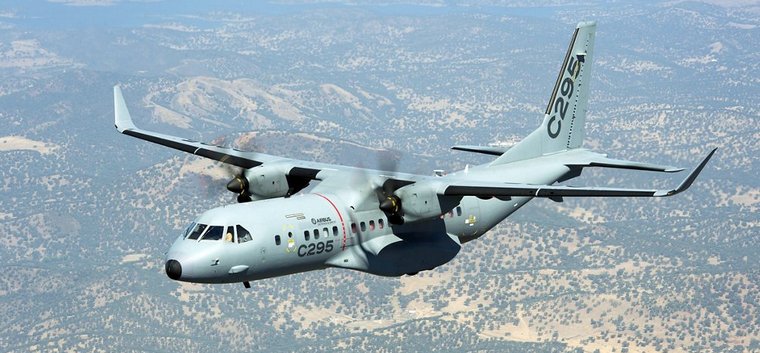 The Ministry of Defence of Ivory Coast has signed a firm order for one C295 medium transport aircraft. The aircraft, in transport configuration, will enhance the capabilities of the Ivory Coast Air Force with its proven record of excellent performance in hot and harsh conditions, and affordable maintenance and operational costs. Photo © Airbus



Bernhard Brenner, Airbus Defence and Space Head of Marketing & Sales, said, "The C295 has proven its outstanding capabilities in the exceptionally harsh sub-Saharan Africa operating environment. The aircraft will be a game changer for Ivory Coast, and we feel very proud to welcome a new operator into our C295 family."
With this new order Ivory Coast becomes the 28th nation worldwide to operate the C295. Airbus Defence and Space has to date sold 91 aircraft to 17 countries in Africa. There is a growing fleet of C295s in the North and West Africa region with up to 35 C295s contracted by Egypt, Algeria, Ghana and Mali.



OKLAHOMA STATE UNIVERSITY ADDS CIRRUS AIRCRAFT SR20 TO FLIGHT TRAINING FLEET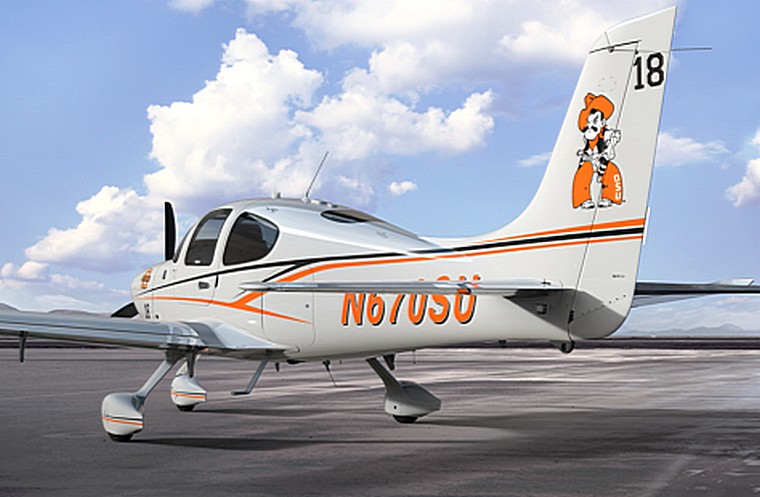 Oklahoma State University (OSU) today announced the selection of the technologically advanced Cirrus Aircraft SR20 as an addition to its existing Aviation Program fleet. This is the first partnership between Cirrus and OSU, resulting in five new aircraft for the well-established aviation program. Photo © Cirrus

Designed to be the industry-leading training platform that's also easy to fly, the technologically-advanced Cirrus SR Series boasts an impressive list of features and capabilities. The integrated Cirrus Perspective+™ by Garmin® flight deck includes two large flight displays, a Flight Management System (FMS) keypad controller, an Electronic Stability and Protection system, plus integrated engine indication and crew alerting/warning systems - all features found on today's advanced airliners.
The aircraft also comes equipped with a modernized Lycoming IO-390, 215HP power plant and features a durable all-composite structure with the signature Cirrus Airframe Parachute System® (CAPS®), making the SR Series one of the safest and most versatile training airplanes available today.
Oklahoma State joins a premier group of world-class flight training programs around the globe that operate Cirrus aircraft, including Emirates Airline, Lufthansa Aviation Training, the United States Air Force Academy, Purdue University, Western Michigan University, Southern Utah University, St. Louis University Parks College, the Royal Saudi Air Force and more.



POLISH AIR FORCE UNIVERSITY ADDS ROBINSON R44S TO FLEET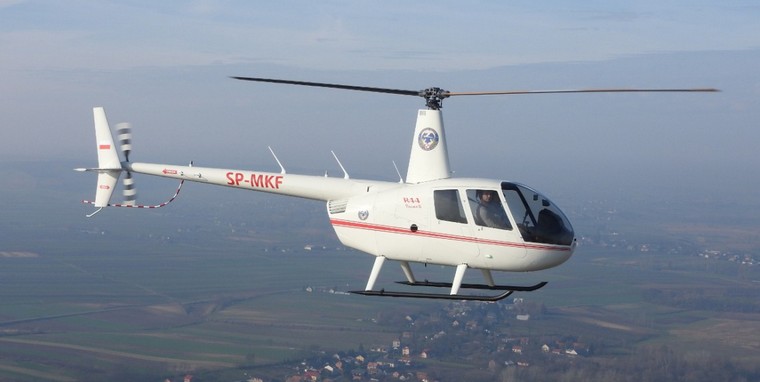 Robinson Helicopter Company delivered two R44 Raven IIs to long time Robinson dealer, PHU Polinar of Poland. PHU Polinar delivered the aircraft to the Polish Air Force University, marking the first acquisition of American helicopters to be used for military training in Poland. Photo © Robinson Helicopters


Founded in 1927, the Polish Air Force University is an accredited state-owned institution that offers undergraduate degrees for officers in the Polish military as well as commercial ratings for civilian students.
According to PHU Polinar, the more than 70 Robinson helicopters successfully operating in Poland convinced the state the R44 is not only reliable but is the right vehicle for its flight training programs. Both R44s were equipped with a fully integrated glass cockpit featuring Garmin's GDU 1060 TXi, GTN 750 navigator, GTX 345 transponder with ADS-B In/Out and Spidertracks for real time tracking.
Founded in 1973, Robinson Helicopter Company is the world's leading manufacturer of civil helicopters.



KOPTER EXPANDS ITS PRESENCE AT MOLLIS AIRFIELD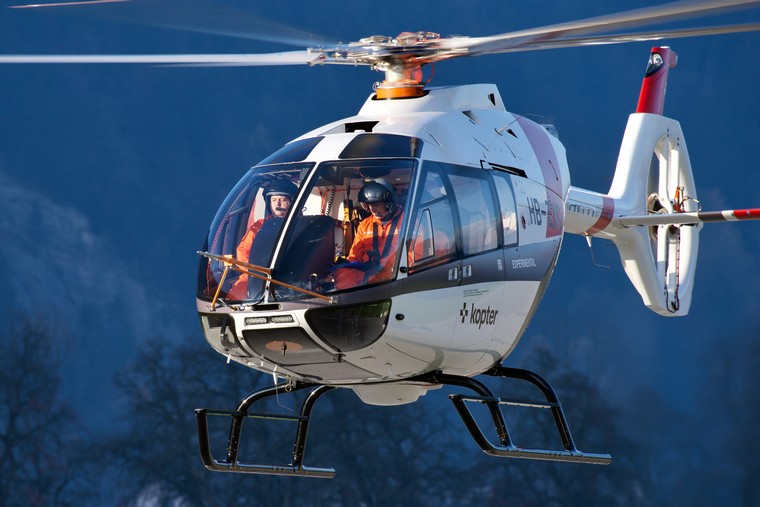 After the positive vote of the citizens of Glarus North at the municipal assembly last November, the Kopter Group (Kopter) is starting its next expansion step. It has commissioned architect Dima & Partner based in Glarus with the design, planning and construction of a new > 20,000m2 building for its pre-assembly activities at the Mollis airfield. Photo © Kopter

The detailed design and planning of this new building will be completed in summer 2019, with the construction due to start in autumn of the same year. After moving into the new building in 2021, Kopter will have the necessary capacities for ramping-up the production of its SH09, a new generation helicopter for the worldwide markets.
The new building is planned for manufacturing and pre-assembly and will include the production of dynamic components such as rotor blades, gearboxes and rotor heads. Testing rigs and a central warehouse will also be located at this site. Kopter already owns an existing building of 4,200m2 at the Mollis airfield, which will then host the final assembly lines and administrative functions.
This new facility will allow establishing the Mollis site as the company-wide competence centre for production, assembly, flight-testing, training and maintenance for the SH09.
The Kopter Group expects to achieve an annual production rate of 50 helicopters in Mollis in the next five years, which will lead to an increase in the number of employees from 100 today to around 400. In addition, the site will manufacture up to 150 further prefabricated sets of subassemblies that will be supplied to the final assembly facilities planned in the US and Asia.

ROSAVIATSIYA VALIDATES ANSAT HIGH-ALTITUDE OPERATION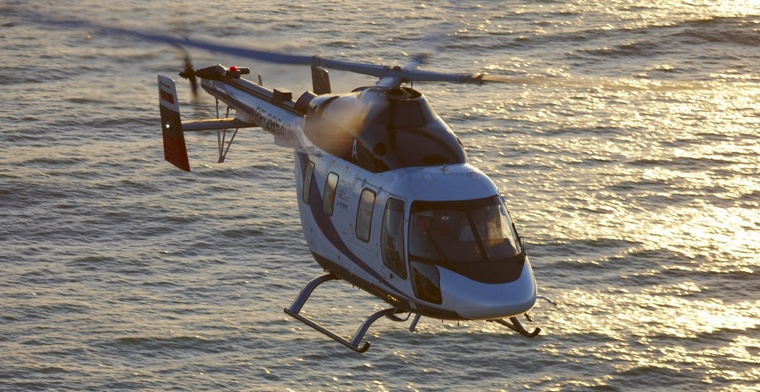 Federal Air Transport Agency (Rosaviatsiya) certified the increase in take-off/landing altitude of Ansat helicopter to 3,500 m. Major change approval is issued on the basis of trials conducted in summer 2018 at Mount Elbrus. The document allows Ansat to operate in high-altitude conditions. Photo © Ansat

Before that the helicopter take-off and landing altitude was limited to 1,000 m, restricting its use in elevated areas. During certification tests Ansat successfully completed a series of take-offs and landings at altitudes up to 3,500 m, including simulation of one engine failure and autorotation mode, thus confirming its capability to operate in high-altitude conditions.
"The major change approval for increase of take-off and landing altitude of Ansat gives us new opportunities to bring in new customers from countries with such complex terrain. For example, during the South Asian Heli Tour conducted in late 2018 we saw interest from potential helicopter operators in Vietnam, Thailand, Cambodia and Malaysia. We received approximately 30 requests for delivery of Ansat helicopters, and improvement of flight performance will benefit our subsequent customer negotiations", noted Andrey Boginskiy, Director General of Russian Helicopters Holding Company.
"Ansat is one of the main strategic projects for the Corporation. Successful flight tests at the altitude of over 1000 meters have proven reliability and the highest standards of equipment efficiency," said Industrial Director of Rostec's Aviation cluster Anatoly Serdyukov. "We plan to continue to upgrade and improve Ansat's performance".
Ansat is a light twin-engine utility helicopter serially produced at Kazan Helicopters. As per the type certificate, the helicopter design makes it possible to carry out quick conversion from cargo to passenger version capable to transport up to seven people. In May 2015 a major change approval was obtained for EMS version of the helicopter. Ansat is certified for operation in ambient air temperatures from minus 45°? to plus 50°?. In July 2018 a major change approval was obtained for extension of service life of Ansat assemblies.

AIRBUS AND DASSAULT AVIATION SIGN JOINT CONCEPT STUDY CONTRACT FOR FUTURE COMBAT AIR SYSTEM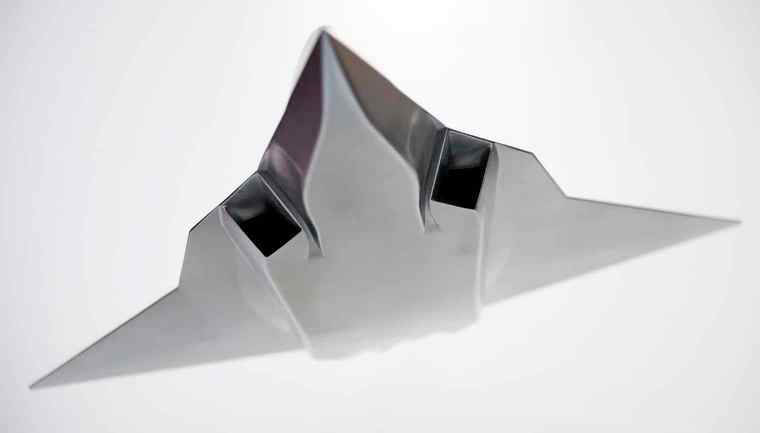 France and Germany have awarded the first-ever contract - a Joint Concept Study (JCS) - to Dassault Aviation and Airbus for the Future Combat Air System (FCAS) programme. The launch of the JCS was announced by the French Minister of the Armed Forces and her German counterpart. Image © Airbus

The decision by both countries represents a milestone to secure European sovereignty and technological leadership in the military aviation sector for the coming decades. Starting date for the two-year study is 20 February 2019.
Eric Trappier, Chairman and CEO of Dassault Aviation said: "This new step is the cornerstone to ensure tomorrow's European strategic autonomy. We, as Dassault Aviation, will mobilize our competencies as System Architect and Integrator, to meet the requirements of the Nations and to keep our continent as a world-class leader in the crucial field of Air Combat Systems."
This planned Next Generation Weapons System will consist of a highly capable manned "New Generation Fighter" (NGF) teaming with a set of new and upgraded weapons as well as a set of unmanned systems (Remote Carriers) linked by a Combat Cloud and its Ecosystem embedded in a System-of-Systems FCAS architecture.
The JCS is based on the bi-nationally agreed High Level Common Operational Requirements Document (HLCORD) signed at Berlin Air Show ILA in April 2018 between the Defence Ministers of France and Germany as well as respective national concept studies.
Its aim is to conceptualise the different FCAS capabilities and to pave the way for future design, industrialisation, as well as an estimated full operational capability by 2040. The study will prepare and initiate demonstrator programmes for launch at the Paris Air Show in June 2019.

DASSAULT AVIATION FIRST RAFALE DELIVERY TO THE STATE OF QATAR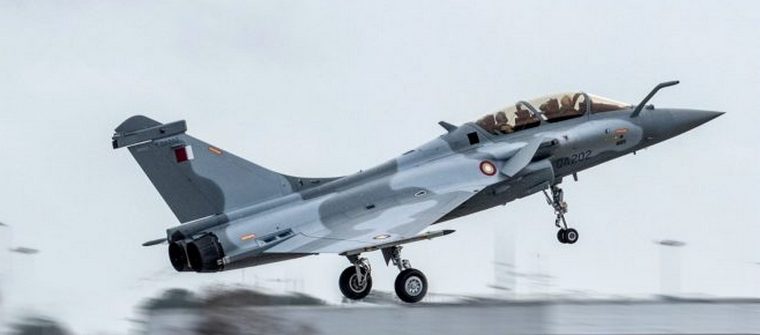 A ceremony hosted by Eric Trappier, Dassault Aviation Chairman and Chief Executive Officer was held in Merignac facility for the delivery of the first Rafale to the Qatari Emiri Air Force, under the patronage of His Excellency Dr Khalid bin Mohamed Al Attiyah, Qatari Deputy Prime Minister and Minister of State for Defence Affairs, and Geneviève Darrieussecq, French State Secretary to the Minister of Armed Forces, and in the presence of Qatar Emiri Air Force Commander, Major General Mubarak Al Khayareen. Photo © Dassault Aviation/V. Almansa

The first Rafale delivery, on schedule, comes after the signature in May 2015 of the contract for the acquisition by the State of Qatar of 24 Rafale to equip its Air Force, and an additional 12, in December 2017, for a total of 36 aircraft to fly under the Qatari colours.
The very high level of the guests attending that ceremony reflects the importance of the historic and strategic partnership between Qatar, France and Dassault Aviation, and the Rafale, following on from the Mirage F1, the Alpha Jet and the Mirage 2000, will carry out the tradition and will contribute to secure the sovereignty of the state of Qatar.
"For the fourth time in our long and trustful partnership with Qatar, a Dassault Aviation aircraft will serve proudly in the Qatari Emiri Air Force. This first delivery is the culmination of a relationship started more than 40 years ago and I am very pleased and grateful that once again the State of Qatar, has renewed its confidence in our dedication and confirmed not once, but twice, the choice of the Rafale to protect its land and people", declared Eric Trappier, Chairman and CEO of Dassault Aviation.


Kenya, Makutano Forest, Londiani: A Cessna U206G Stationair 6 on a domestic non-scheduled passenger flight with six on board from Ol Kiombo, Mara crashed under unknown circumstances. All five occupants, the pilot and four tourists, died in the crash.
India, Bengaluru: Two BAe Hawk Mk 132 of the Indian Force's Surya Kiran Aerobatics Team collided mid-air during whilst rehearsing for the air show a day before the start of the 12th edition of Aero India 2019 at the Yelahanka airbase in Bengaluru. Two pilots ejected safely, another pilot is reportedly critically injured.
Iceland, Reykjavík Domestic Airport: A Cessna 525A CitationJet CJ2 on a private flight with three onboard were cleared to "Hold short RWY 1" It was raining intermittently, and the temperature was around freezing point. Since the runway braking action was poor it was decided to sand both runways. Three minutes later the tower controller instructed the flight crew to backtrack and line up for RWY 19. The crew read back the instructions. The Tower controller did not notice that the flight crew of the Citation had started their take-off roll on RWY 19 which in the meantime was being crossed by the sanding truck that was sanding RWY 13. The crew took off clearing the sanding truck by less than one metre.
Myanmar, Yangoon: An Indigo Airbus A320-200 performing a flight from Bangalore (India) to Bangkok (Thailand) with 129 people on board, was en-route at FL370 about 170nm southwest of Yangoon when the crew received an engine low oil pressure indication. After having performed the related checklist they shut the engine down and diverted to Yangoon for a safe landing about 45 minutes later.
USA, Richmond Municipal Airport: A Hawker Beechcraft 400XP corporate jet operated by Premier Beechcraft LLC on a flight from Waukesha Airport, WI after landing at Richmond Municipal Airport, Indiana, ran off the runway and came to a stop on a road 200 m past the paved end of the runway where the nose landing gear collapsed. There were no reported injuries.
Brazil, Belém: A Cessna 210L Centurion II on a private flight crashed into a house in Belem. The co-pilot died in the crash. The pilot was as well as one person on the ground was injured. The aircraft was damaged beyond repair.




19 FEBRUARY 1916

Death of Ernst Mach, Austrian physicist and philosopher, noted for his contributions to physics such as the Mach number and the study of shock waves.

Ernst Waldfried Josef Wenzel Mach born on 18 February 1838 was a physicist and philosopher noted for his contributions to physics such as the study of shock waves. The ratio of one's speed to that of sound is named the Mach number in his honour. Through his criticism of Newton's theories of space and time, he foreshadowed Einstein's theory of relativity.
Up to the age of 14, Mach received his education at home from his parents. In 1855 he became a student at the University of Vienna where he studied physics and for one semester medical physiology, receiving his doctorate in physics in 1860. His early work focused on the Doppler effect in optics and acoustics.
In 1864 he took a job as Professor of Mathematics at the University of Graz and in 1867, he took the chair of Experimental Physics at the Charles University, Prague, where he stayed for 28 years before returning to Vienna. Mach's main contribution to physics involved his description and photographs of spark shock-waves and then ballistic shock-waves. He described how when a bullet or shell moved faster than the speed of sound, it created a compression of air in front of it.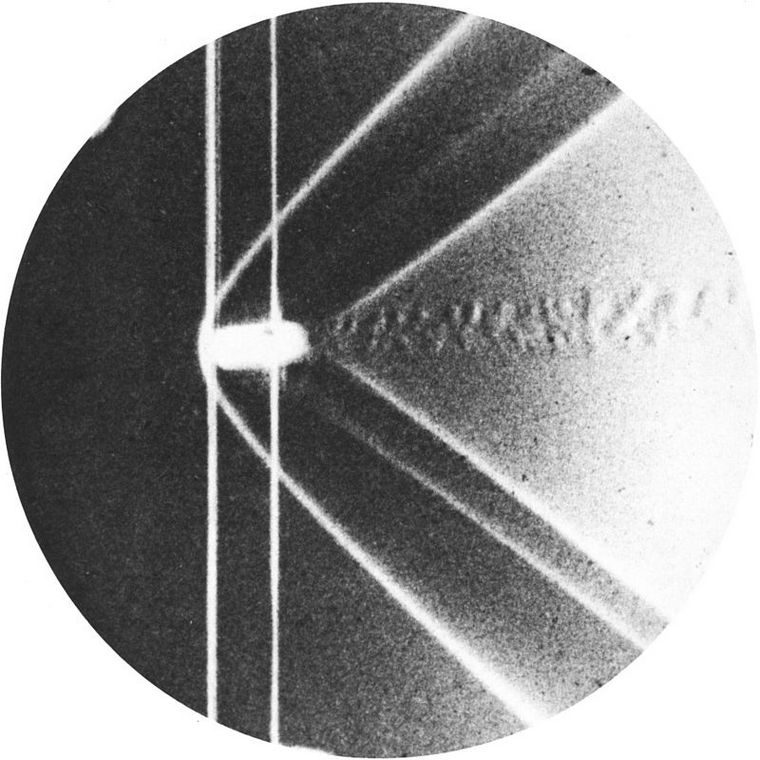 In 1887 Mach and physicist-photographer Peter Salcher presented a paper on this subject correctly describing the sound effects observed during the supersonic motion of a projectile.
In March 1901 Mach retired from the University of Vienna. He passed away on 19 February 1916 only one day after his 78th birthday.