IDEX 2019 held in Abu Dhabi, United Arab Emirates, is mainly a land forces event. However, this year, for its Silver Jubilee, it put on a good display of aerospace related equipment. This was particularly evident during the spectacular opening ceremony that culminated in a mock battle in which fast jets, drones and helicopters participated.

Held from 17 to 21 February, IDEX 2019 celebrated its 25th anniversary, with 96 nations in attendance, including South Africa.
In the fictional military intervention to defeat a group of militias at an abandoned military base, the friendly forces used robotics, satellite communications and even artificial intelligence (AI).
The UAE Air Force's new Sikorsky UH060M Armed Black Hawk (ABH) helicopters attacked from the sea, firing their 7.62mm MiniGuns from the side-doors.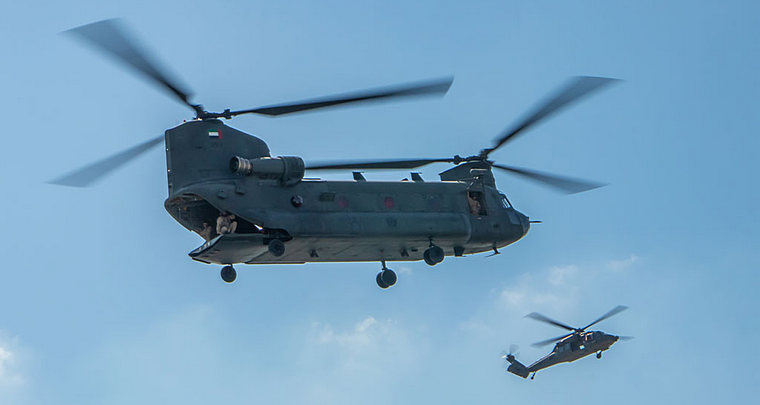 Chinook and Black Hawk.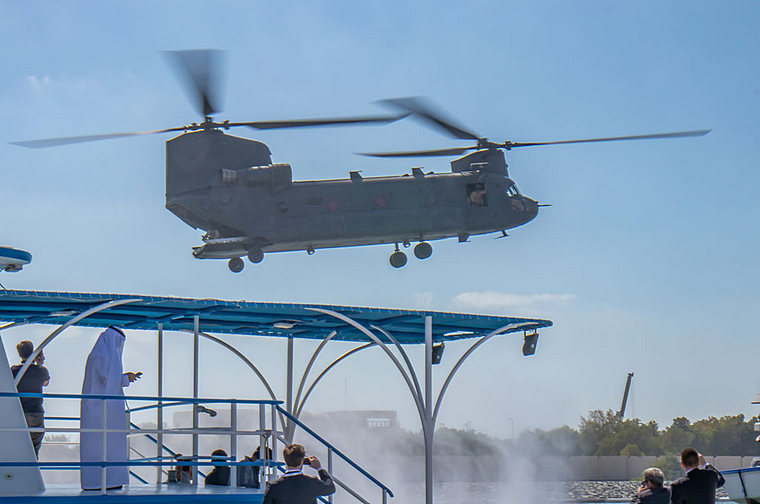 Chinook.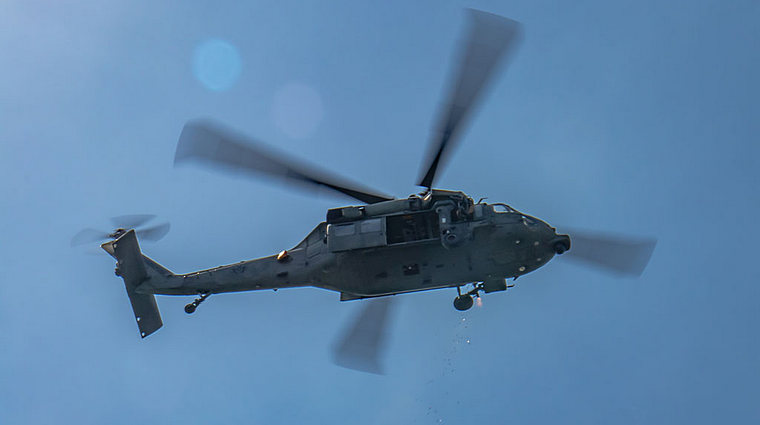 ABH firing.

Under development since 2011, when the UAE became the launch customer for this type, the ABH bristles with weapons, including Hellfire missiles and rockets. The MiniGun can be fired by the crew on flexible mounts, or by the pilots when in the fixed position. Weapons aiming is done by means of a pilot helmet-targeting system.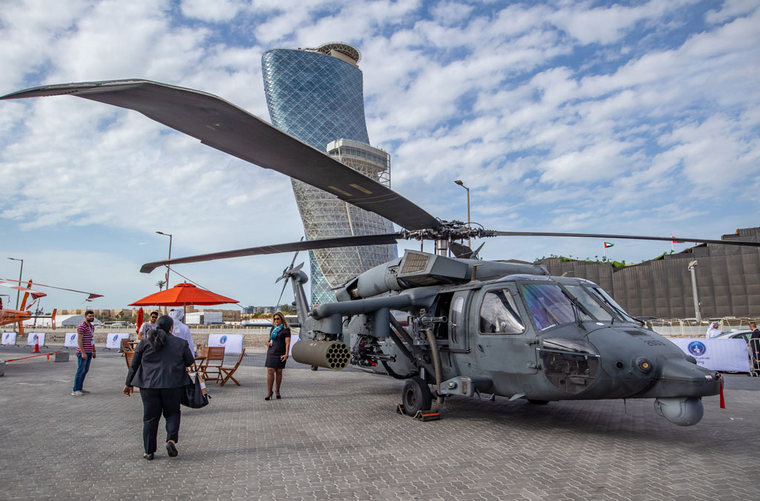 Armed Black Hawk on static display.

During the demonstration, friendly forces deployed the venerable Boeing Chinook CH47F alongside the Armed Black Hawk and AH-64D Apache Longbow helicopters. Boeing was recently awarded a contract to supply the UAE with remanufactured Longbows and new-build AH-64E Apache Guardians.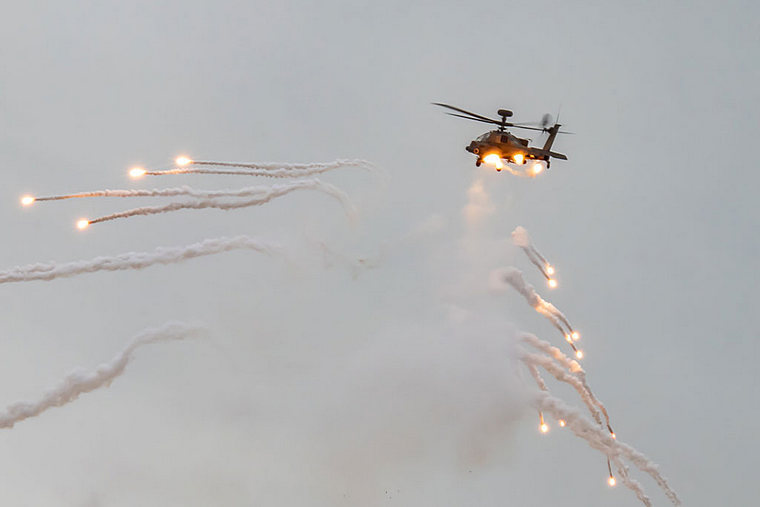 Apache.

Additional firepower and resources came in the form of the UAE Air Force's Lockheed Martin F-16 Fighting Falcon fighter jets accompanied by a Boeing C-17 Globemaster III.


Globemaster and jets.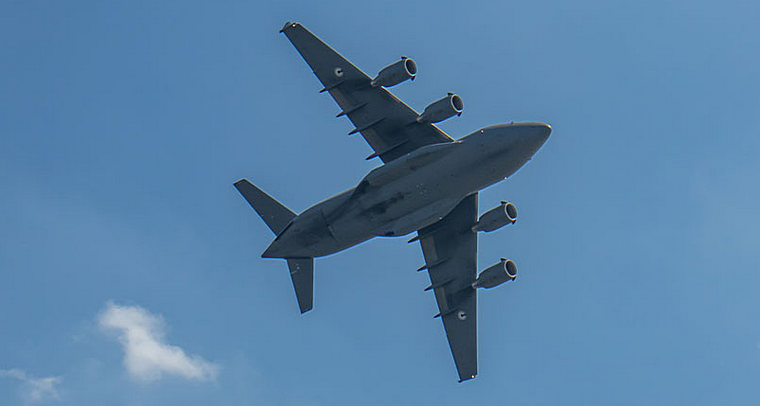 Globemaster.

As the firefight on the ground came to a close, with the militias thwarted in their attempt to destabilise, four of the UAE's Dassault Mirage 2000-9 fighter jets executed a fast victory fly-past in loose formation overhead.


Mirage 2000-9.

IDEX has long been accompanied by the NAVDEX maritime defence industry exhibition, where a quay-side display featured several helicopter types. Notable were the static Armed Black Hawk (pictured above), the UAE Navy's anti-submarine warfare AS565SB Panther with AS15TT anti-ship missiles and, the Airbus AS332B Super Puma shown with an Exocet missile as well as the NSRC's Agusta-Westland AW139 rescue heli.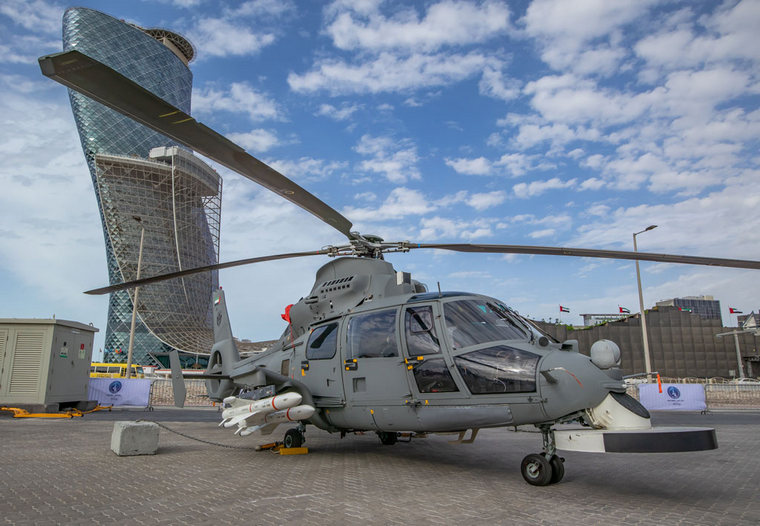 An Navy AS565.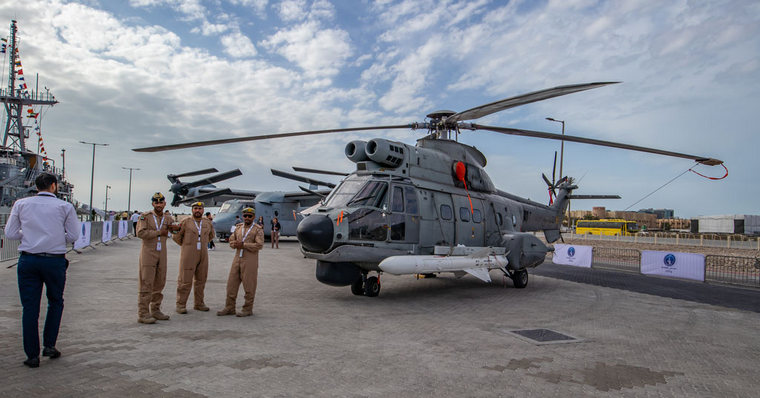 A Super Puma-Exocet.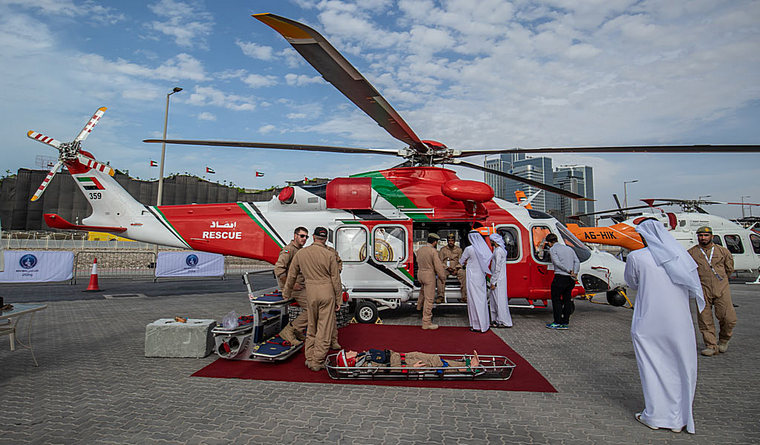 A rescue AW139.

In the IDEX main display hall, the UAE company Calidas showed a full-scale mock-up of its new B-250 light attack aircraft, developed in conjunction with Brazilian firm Novaer. Showing an impressive array of weapons, the carbon-fibre aircraft was designed by Hungarian-born Joseph Kovács, renowned for Embraer's Tucano. It can also be used in the trainer, close air support (CAS) and ISR roles.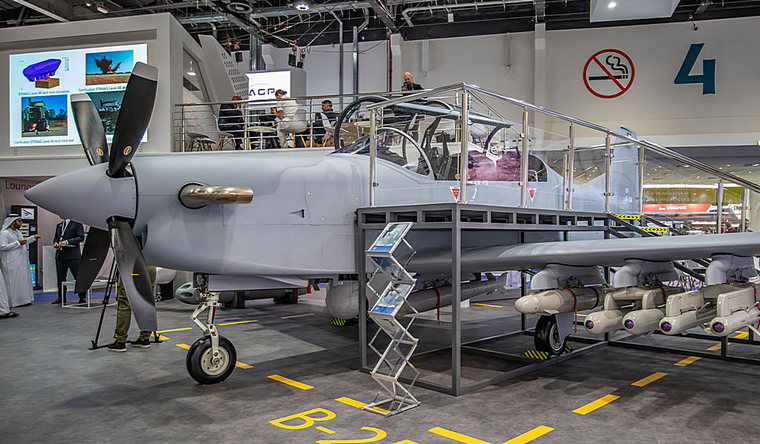 Calidus B-250.