THIS WEEK IN MIDWEEK UPDATE

Plan Your Weekend……..Forthcoming Events…….Aviation News

Worldwide Incidents and Accidents……This Week in Aviation History



6: EAA Chapter 322 meeting. Dicky Fritz Moth Hall Edenvale. Contact:
ronellathome@telkomsa.net
9 & 10: Swellendam Flying Club Sport Aerobatic Club Regional Championships Contact Pieter Venter e-mail:
pventer@vgv.co.za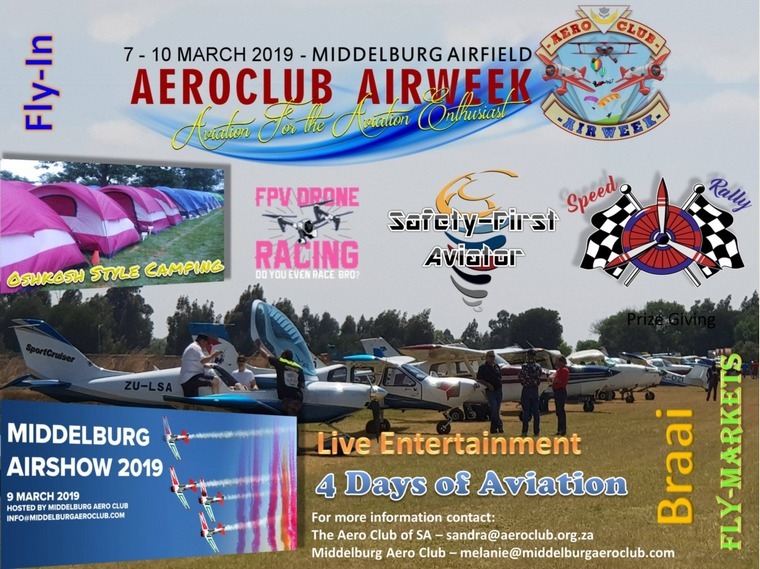 7-10: Aero Club Air Week at Middelburg. Contact Alan Evens Hanes 011 802 1100 E-mail
sandra@aeroclub.org.za
or
melanie@middelburgaeroclub.com
9: Aero Club Airweek Speed Rally planned Saturday 9th March. Contact Rob Jonkers e-mail:
rob@aerosud.co.za
cell: 082 804 7032
9: Middelburg Aero Club Airshow.
info@middelburgaeroclub.com



12-14 March: Saudi Air Show Thumah Airport, Riyadh. Website:
www.saudiairshow.aero
13-15: Ageing Aircraft & Aircraft Corrosion seminar at OR Tambo International Airport. Contact e-mail:
lmjaviationbookings@gmail.com
23: FASHKOSK at Stellenbosch airfield. Contact Anton Theart Cell: 079 873 4567 E-mail:
gm@stelfly.co.za
3rd Saturday of every month. Microland. Bring and braai. Fires and bykos provided. Fires start from 09h30. Contact person: Nick Swardt 082 441 8011 or Alan Hussey 072 82 2341
23: SAPFA Virginia Fun Rally - Virginia Airport. Contact Mary de Klerk cell: 084 880 9000 e-mail:
maryd@expandingbranding.co.za


3: EAA Chapter 322 meeting. Dicky Fritz Moth Hall Edenvale. Contact:
ronellathome@telkomsa.net
4-6: SAPFA Rally Nationals & Fun Rally - Stellenbosch Airfield. Contact Frank Eckard cell: 083 269 1516 e-mail:
frank.eckard@mweb.co.za
6: Robertson Annual Breakfast fly in. Contact Alwyn du Plessis cell: 083 270 5888 e-mail:
boeredata@breede.co.za
6: SAAF Museum AFB Zwartkop open practise day. Officer Commanding Museum
oc@saafmuseum.org.za
012 351 2290
13: Uitenhage Festival. Contact Lourens Kruger e-mail:
lmk@telkomsa.net
cell: 082 320 2615
4-14: Stars of Sandstone Ficksburg, Eastern Free State. Contact
www.starsofsandstone.com
10-13 April: AERO Friedrichshafen, Germany Global show for General Aviation. Contact Stephan E-mail:
stephan.fischer@messe-fn.de
19: Witbank Aeronautical Association fly-in Easter breakfast. Contact Robert Clark for more information.
Comms@flywaa.co.za
26-28: EAA National Convention Vryheid KZN. Contact Marie Reddy 083 259 7691 Register at:
www.eaa.org.za/events-comin-up/
27: SAPFA EAA Convention Adventure Rally - Vryheid. Contact Rob Jonkers cell: 082 804 7032 e-mail:
rob@aerosud.co.za
27 & 28: SAC Judges Trophy venue TBA. Contact Annie Boon e-mail:
chunge@mweb.co.za


1: EAA Chapter 322 meeting. Dicky Fritz Moth Hall Edenvale. Contact:
ronellathome@telkomsa.net
2-5: SAPFA President's Trophy Air Race - Saldanha Airfield. Contact Rob Jonkers 082 804 7032 e-mail:
chairman@sapfa.co.za
. Website:
www.sapfa.co.za
e-mail:
Race@sapfa.org.za
4: SAAF Museum airs how at AFB Zwartkops. Contact Officer Commanding e-mail:
oc@saafmuseum.org.za
Tel: 012 351 2290
11-12: NAC Bush Weekend at Letsatsi Game Reserve. Deon 082 458 5719, Deneys 082 891 4354 or JP 083 625 4804.
10 & 11: Lowveld airshow at Nelspruit airport. Contact Monica Fourie Tel: 083 619 3597 e-mail:
monica.fourie@kishugu.com
10-12: Battlefields Fly-in. Contact Dave O'Halloran e-mail:
gm@battlefiedslodge.co.za
14-17: NAMPO Agricultural Trade Show near Bothaville, Free State. Contact Wim Venter Tel: 086 004 7246 e-mail:
Wim@grainsa.co.za
18: SAPFA Sheila Taylor Fun Rally - Krugersdorp Airfield> Contact Frank Eckard cell: 083 269 1516 e-mail:
frank.eckard@mweb.co.za
19 & 20: SAC Free State Regionals at Tempe Airport. Contact Annie Boon e-mail:
chunge@mweb.co.za
25: Botswana International Airshow Matsieng Aerodrome (FBMA). Contact Hentie de Wet e-mail:
hentie@dwddrilling.com




The Aviation Radio Show; get all your questions answered in one place. To listen to a recording of the live broadcast click on the link:
www.debela.co.za/aviation-radio-show






EAA OF SA NATIONAL CONVENTION VRYHEID 26-28 APRIL 2019

Hi to all Aviation Enthusiasts,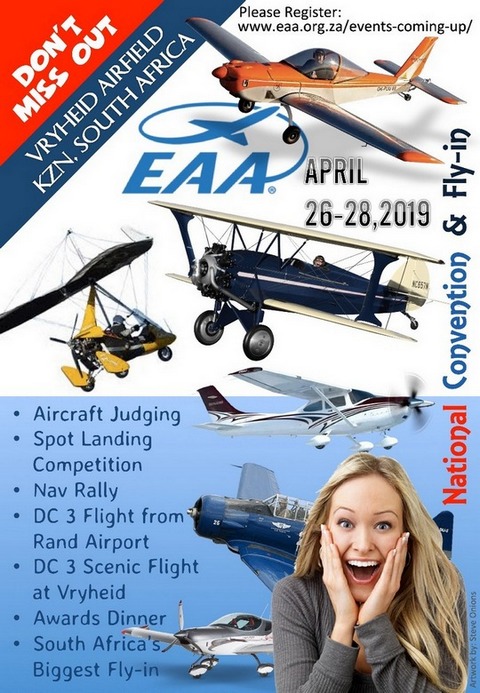 It's that time of the year again. Time to be planning your participation at our Convention in Vryheid this year! We are returning to Vryheid as we are hoping to build on the success of 2018 as well as have the opportunity to include a Memorial in remembrance of our dear friend, Claus and his darling, Maxine.
Please register by clicking on the above image or go to
www.eaa.org.za
to register
Some dates to remember for upcoming events:
6 March 2019 - Our next 322 monthly gathering at Dickie Fritz MOTH Hall
7-10 March 2019 - Aero Club Air Week @ Middleburg
6 April 2019 - Coves Fly In and Air Carnival - we are awaiting information on this event and will publish this.
19 April 2019 - Easter Breakfast Fly In @ Witbank
26-28 April 2019 - EAA Fly In Convention & AGM in Vryheid
As we will be planning the required facilities based on the expected participation, we ask that you please register (click on the poster header) your intentions in order that we can plan as best possible for your needs.
This year, we will include Information Forums, Competitions and an opportunity to socialise with fellow members and aviation enthusiasts. We would like to make all the arrangements, and ensure that we plan for your participation as best possible.
In order for us to do this, we would appreciate you indicating your intentions by registering early. This allows us the opportunity to plan for catering, space, camping, etc.
If you missed previous communications and have not yet had the opportunity to peruse CONTACT! Feb 2019 issue, this is still available on our website front page www.eaa.org.za. Don't forget that we are always looking for articles of interest to publish. Email
info@eaa.org.za
.
Although we welcome all Aviators, please remember that you need to be a member of EAA National in order to participate in the Aircraft Judging Competition. If you have not already renewed your membership for 2019, please remember to do so. All Subscription and renewal details are available here - MEMBERSHIP RENEWAL.
Order your new EAA branded golf shirts
Online orders can be placed for your new shirts HERE. Orders will close on 31 March in order to get these made up as ordered and available to you before the Convention. Images and size details are noted on the orders, please order carefully as orders will be confirmed as placed and paid for.
Best regards
Paul Lastrucci
President
EAA of South Africa

PTAR 2019 - ENTRIES ARE NOW OPEN

Enter the PTAR 2019 Now - this is going to be the best PTAR ever - Based on the fast paced, exciting and successful Speed Rally Format.


Honoured Air Race Speedster,
You now have a Voice as a Racer.
We at SAPFA have given the PTAR and Air Racing in general a 'FACE LIFT'.
You now have a keen racer and "loud mouth" that represents You the Racer in the form of Jonty Esser - Your Race Master.
We have changed the format to the new and exciting Speed rally format, that has proven to be liked by many Air Racers - to find out more about the new and exciting format make contact with Your Race Master - Jonty Esser via email (reply to this one) or cell no 0828559435.
Jonty is the missing link between You the Racer and the Officials (in the past known not to be approachable - this has now change in the new 'Face Lift')
Major Changes are:
• All aircraft handicaps are set back to zero after each race (unless you happy with your handicap from previous races then you can opt not to do a flight test as it is not compulsory). A flight test is now available and will determine your new handicap (Note - if you are happy with your previous handicap then this is not compulsory)
• Handicap will not change after day one or two of the PTAR - it is set and cast in stone.
• Maps are provided 20min before you take off time and are pre-printed with route and magnetic headings. PTAR can expect between 12 and 24 turn points left and right.
• Turn Points are given as clear photos for referencing.
• PTAR will not allow GPS nor AUTO-PILOT to be used during the race, unlike the Speed Rallies (although frowned upon to be used is a nice back up to learn or return home with if lost)
• The handing out of numbers is an exciting event not to be missed as all pilots are introduced to the racers with theme songs, video content and great entertainment.
• Loggers have been upgraded to give ALT accuracy of between 5 and 30 foot. (no more height above ground discussions at last)
• The only way to get disqualified is to fly 100' and lower on any part of the race route. Any other offence will be accordingly given time penalties.
Let me know if you will be joining us in this new and exciting PTAR on the 3rd & 4th of May 2019 in Saldanha Bay. Entries are open - click on the link below to enter.
http://sapfa.co.za/index.php/component/competition/?view=pilot
I am freely available to chat with You the Racers on 0828559435 - If I don't answer please send me a WhatsApp message (0828559435) or email (
racemaster@sapfa.co.za
) and I will get back to you as soon as possible.
Fastest Regards,
Your Race Master
racemaster@sapfa.co.za
Jonty Esser
SAPFA PTAR SPEED RALLY

BOEING AND COMAIR DEBUT AIRLINE'S FIRST 737 MAX




Boeing [NYSE:BA] delivered the first 737 MAX 8 to Comair Limited, which becomes the first airline in sub-Sahara Africa to operate the fuel-efficient jet. Photo © Boeing

Boeing [NYSE:BA] delivered the first 737 MAX 8 to Comair Limited, which becomes the first airline in sub-Sahara Africa to operate the fuel-efficient jet. The airplane is the first of eight 737 MAX airplanes on order for Comair as the airline looks to refresh its fleet and offer better service for its passengers.
"The arrival of the MAX 8 aircraft is a continuation of our fleet renewal programme and builds on the most modern and efficient fleet in South Africa," said Wrenelle Stander, Executive Director, Comair's Airline Division. "It is the first of these aircraft to operate in Southern Africa. These newer aircraft, which showcase state-of-the-art technology, will improve our customer experience, enable us to hedge against fuel price volatility and enhance our operating efficiency."
The new airplane enters a growing African aviation market, where the domiciled fleet has almost doubled in the past two decades. And over the next two decades, Africa will require nearly 1,200 new jets, according to Boeing's Commercial Market Outlook. Boeing airplanes represent nearly 70 percent of the continent's in-service fleet.
Comair flies an all-Boeing fleet that includes 18 Next-Generation and seven Classic 737s for its kulula.com and British Airways (operated by Comair) brands. The 737 MAX 8 will allow Comair to achieve 14 percent better fuel efficiency and lower emissions, while flying 600 nautical miles farther than its predecessor.
The MAX's improved performance is enabled by advanced CFM International LEAP-1B engines, Advanced Technology winglets, and other airframe enhancements. Outfitted with the popular Boeing Sky Interior, the MAX 8 can seat 189 passengers in a single-class configuration.
The 737 MAX family is the fastest-selling airplane in Boeing history, accumulating over 5,000 orders from more than 100 customers worldwide.
"We are delighted to welcome Comair to our growing MAX family. The airline will be able to significantly lower its operating costs, fly farther and provide their customers with a better flying experience," said Ihssane Mounir, senior vice president of Commercial Sales & Marketing, The Boeing Company. "From the Classic 737 to the Next-Generation 737 and now to the 737 MAX, we are honoured to build on our partnership with Comair and support their success in the years ahead."
Managed and owned by South Africans through its listing on the JSE, Comair has been in operation since 1946 and comprises four business units including its airline division. Comair offers scheduled and non-scheduled airline services within South Africa, Sub-Saharan Africa and the Indian Ocean Islands, as its main business. The Group operates under its low-fare airline brand, kulula.com, as well as under the British Airways livery, as part of a license agreement.

AIR BP LAUNCHES AIRFIELD AUTOMATION DIGITAL TECHNOLOGY IN AFRICA TO HELP PREVENT MISFUELLING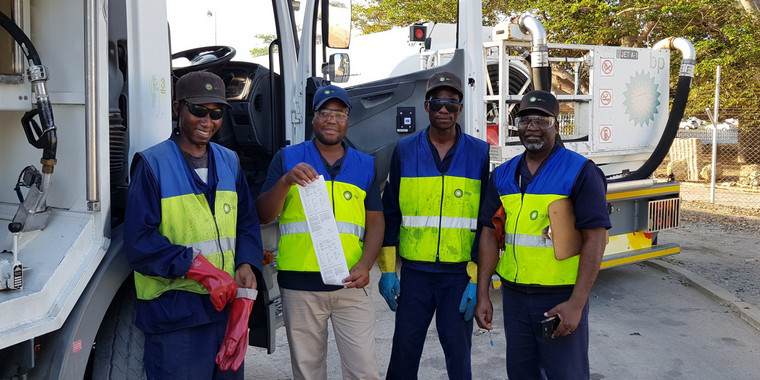 Air BP, the international aviation fuel products and service supplier is delighted to be returning to the 4th Aviation Africa Summit and Exhibition in Kigali, Rwanda as sponsor and exhibitor. During the event, the company will reinforce its commitment to Africa and highlight the rollout of its new Airfield Automation digital technology recently installed at nine locations across South Africa and Mozambique. Photo © BP

The cloud-based platform is designed to prevent mis-fuelling by enhancing safety, reliability and compliance in airport fuelling operations, as well as to provide data in real time to airline customers. Importantly, it strengthens safety barriers and mitigates risks during the fuelling process. It is the first commercially deployed system in the world to provide an engineering barrier to actively help prevent mis-fuelling.
The platform consolidates the data related to airport fuelling operations and works via an app on a handheld device in the fuelling vehicles. The appropriately named 'safe2go' app captures fuel volume readings and provides fuel grade checks to add an additional mis-fuelling barrier. It then electronically captures customer details which are confirmed with an electronic signature from the pilot or airline. By using this automated, end-to-end, paperless system, accuracy is enhanced and any potential mis-keying errors minimised.
Aside from the enhanced safety barriers, aircraft operators will also benefit from faster, more comprehensive and more accurate fuelling and delivery data. The cloud-based technology will enable Air BP to offer increasingly integrated information to customers, such as delivery records and precise delivery timings.
Anthony Leon, general manager, Southern Africa, Air BP, who will be attending Aviation Africa, comments: "Africa is an important market for us and we plan to continue to grow our business here. We are pleased to have successfully installed Airfield Automation in Mozambique and South Africa. Mis-fuelling is one of the biggest risks we face in our industry and in particular at locations serving General Aviation aircraft. Our new technology provides an engineering barrier to stop it happening which is good news all round."
Air BP has been present in Africa for more than 75 years. The company currently supplies fuel at 40 network locations and works with around 50 customers across all three sectors (Commercial, General and Military) at nine locations in South Africa; 10 in Egypt; seven in Tunisia; seven in Mozambique; two in Morocco; two in Cape Verde and one each in Mauritius, Ivory Coast and Nigeria. The company's operations in Africa are supported by around 180 employees.

AN UPDATE ON FACTORY CHANGES AND THE ROAD AHEAD AT VAN'S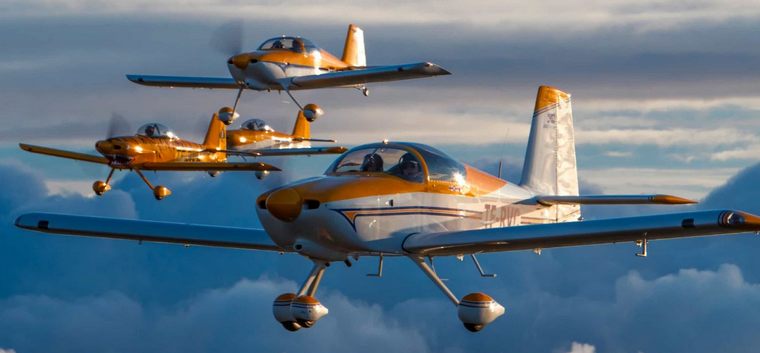 We've been quite busy recently at Van's Aircraft. Orders are strong with lots of kits being built and many exciting reports of flying RV's. We are grateful to all our customers, both new and existing! Photo © Van's

You'll notice that we recently adjusted kit lead times - the estimated period of time between order date and ship date - by an additional two weeks. We would like to share the reasons behind this timeline modification with you.
Quite a bit of change has been happening at Van's Aircraft as we grow our capability to build existing and future kits more efficiently, enabling us to produce parts and kits in ways never possible before. All changes take time, and sometimes the process of making important, positive changes results in temporary but necessary short-term impact.
We acquired a major new piece of equipment last fall - a new, state of the art CNC punch press which is now being used to produce parts for your kits. The new machine has been up and running full-speed for several weeks now. During the process of replacing it we first had to remove one of our older CNC machines, make substantial changes to the production area, then install, calibrate and test the new machine. This process encompassed almost three months' time during which we had to produce parts primarily on our other two production machines. Operating with one fewer machine for a period resulted in an impact on the volume of parts we were able to create. Our CNC punch operators have been working double shifts and overtime - now using all three machines - to produce the parts needed to ship Van's Aircraft kits. They've even volunteered to work Christmas Eve and New Year's Eve to make sure we're delivering orders to you as soon as possible. It's folks like these, and many others, that make Van's Aircraft the customer-focused company it is.
For our quick-build kits, any delay in parts production can cascade to an extension of completed QB delivery times. The parts are first produced in Oregon, then sent to our quick-build team in the Philippines, then returned to Van's once assembled. At that point, we subject those quick-build assemblies to a rigorous quality review and make required adjustments before they're shipped to you. Following wide-spread significant weather-related damage in the Philippines over the past couple of years (specifically, typhoon damage) our team recently moved to a new location and facilities. This move resulted in some schedule impact and staff changes. One of our senior management representatives recently visited the facility to help ensure delivery is on-track and meeting quality expectations. At this point in time, our quick-build team is up and running full-steam.
We value each of you personally and we greatly appreciate your patronage. We are working hard to make sure you receive the high-quality Van's kits you deserve as quickly as possible.
We have a number of positive changes planned, the results of which you'll see in the coming months and further out - changes we're confident you'll be excited about. Feel free to reach out to us at any time and thank you for being part of the Van's Aircraft family!

PIPER AIRCRAFT DELIVERIES INCREASE BY NEARLY 50% - HIGHEST LEVEL IN TEN YEARS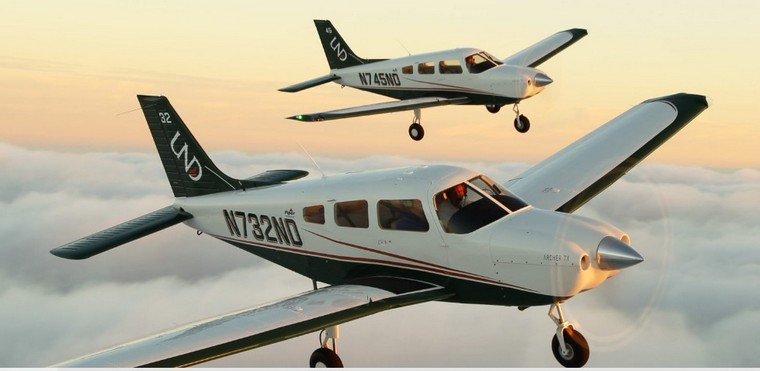 Piper Aircraft, Inc. announced today a 48% increase in aircraft deliveries for 2018 as well as a 38% increase in total aircraft billings. Photo © Piper

Piper's segment leading growth was distributed across both primary product lines, Trainer and M-Class aircraft. Global Piper trainer demand increased more than 50% YOY. Sales of the robust single engine Archer grew by nearly 50% YOY, while twin-engine Seminole deliveries rose 117%. Additionally, sales of Piper's M-Class products, which include the M350, M500 and the M600, expanded by 36%, driving Piper's total 2018 aircraft billings to $263M, up by more than $71M vs 2017. International deliveries of Piper products showed growth of 12%, with an increase in M-Class deliveries to Brazil being a primary factor.
In addition to Piper's sales success, during 2018 Piper Aircraft announced the certification of G1000 NXi in the Seneca, M350 and M500s, the appointment of three new Piper dealers and the largest trainer order in company history. The continued rise in demand for Piper trainers drove order backlog to nearly 700 aircraft entering 2019 and had a positive Vero Beach community impact with a 14% employment increase to 1,000 plus total.
"2018 was an exceptional year for Piper Aircraft as we continued to deliver a measurable impact for customers, and our employees. Together with our world-class Dealer Partners the results reflect our unrelenting commitment to serving customers with quality and distinction," said Simon Caldecott, President and Chief Executive Officer at Piper Aircraft. "Over the past year, we have increased strategic investments in our facilities and products to better position Piper Aircraft to support the growing but stable demand for our diverse product lines. We also have expanded our efforts and investments to drive innovation while achieving strong financial results."

KOPTER SH09 GETTING BIGGER CABIN, INCREASED MTOW



Kopter is finalizing the design of its Pre-Series 4 (PS4) SH09 helicopter and will start the build-up of that aircraft in the next few months. Compared with the Swiss company's three previous SH09 prototypes, PS4 will have a larger cabin capable of carrying an additional eighth passenger as a result of a redesign of the fuel tank system. Photo © Kopter

According to Kopter, the SH09's mtow has been increased to 2,850 kg (6,283 pounds) and to 3,000 kg (6,613 pounds) for external loads. PS4 will be used in the flight-test program to develop the different mission configurations of the SH09, as well as to evaluate avionics, cabin interiors, and optional equipment.
Meanwhile, Kopter's third SH09 prototype (P3) has completed more than 50 hours of testing at the company's Mollis, Switzerland headquarters and will soon be moved to its new flight-test base in Pozallo, Sicily, the company announced this morning. Flight-test milestones achieved with P3 to date include climbing to an altitude of 5,000 feet and a forward speed of 126 knots and manoeuvres, including turns, autorotation's, and short-field take-off and landing profiles.
Michele Riccobono, Kopter chief technical officer, said the Sicily flight-test campaign with P3 will enable the company to "complete the final optimization of our aircraft and freeze the configuration for the baseline type certificate."

BOEING INTRODUCES NEW UNMANNED SYSTEM FOR GLOBAL DEFENSE CUSTOMERS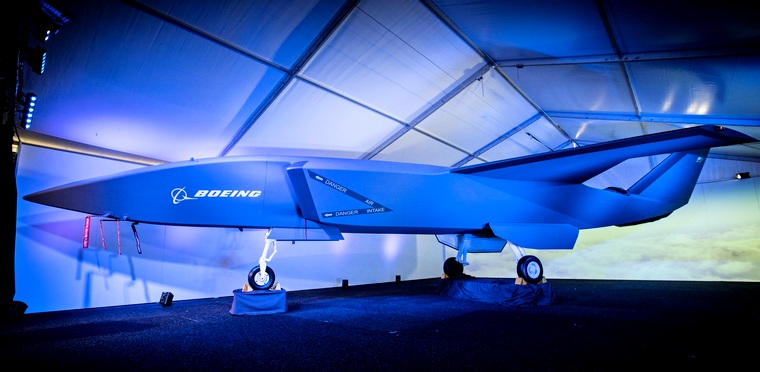 A model of the unmanned Boeing Airpower Teaming System was unveiled at the Australian International Airshow Feb. 27. The Boeing Airpower Teaming System will provide multi-mission support for air control missions. Photo © Boeing.

Boeing [NYSE: BA] has introduced its newest unmanned platform, the Boeing Airpower Teaming System. Designed for global defence customers by Boeing Australia, it is the company's largest investment in a new unmanned aircraft program outside the United States.
The aircraft will complement and extend airborne missions through smart teaming with existing military aircraft.
A model of the Boeing Airpower Teaming System was unveiled at the Australian International Air Show by the Australian Minister for Defence, the Hon. Christopher Pyne MP. As a research and development activity, the Australian Government and Boeing will produce a concept demonstrator called the Loyal Wingman - Advanced Development Program that will provide key learnings toward the production of the Boeing Airpower Teaming System.
"The Boeing Airpower Teaming System will provide a disruptive advantage for allied forces' manned/unmanned missions," said Kristin Robertson, vice president and general manager of Boeing Autonomous Systems. "With its ability to reconfigure quickly and perform different types of missions in tandem with other aircraft, our newest addition to Boeing's portfolio will truly be a force multiplier as it protects and projects air power."
The Boeing Airpower Teaming System will:
-- Provide fighter-like performance, measuring 38 feet long (11.7 metres) and able to fly more than 2,000 nautical miles
-- Integrate sensor packages on board to support intelligence, surveillance and reconnaissance missions and electronic warfare
-- Use artificial intelligence to fly independently or in support of manned aircraft while maintaining safe distance between other aircraft.
"This aircraft is a historic endeavour for Boeing. Not only is it developed outside the United States, it is also designed so that our global customers can integrate local content to meet their country-specific requirements," said Marc Allen, president, Boeing International. "The Boeing Airpower Teaming System provides a transformational capability in terms of defence, and our customers - led by Australia - effectively become partners on the program with the ability to grow their own sovereign capabilities to support it, including a high-tech workforce."


South Africa, Cape Town: A Safair Boeing 737-400 performing a flight from Cape Town to Johannesburg was climbing out of Cape Town when the crew stopped the climb at 7000 feet due to the flaps becoming stuck near 1 degree. The aircraft burned off fuel while the crew managed to extend the flaps to 10 degrees with the alternate (electrical) flap extension and landed safely back on Cape Town's runway 19 at a higher speed than normal.
UK, Manchester: Robert Murgatroyd, a British private pilot was convicted in a Manchester, England court for operating an illegal charter flight and reckless operation of an aircraft. His Piper Cherokee crashed on take-off from Barton Aerodrome, near Manchester, on a planned flight to the Isle of Barra, Scotland, while carrying three passengers. The pilot and passengers suffered minor injuries. Investigators found that the aircraft was 426 pounds over mtow. Murgatroyd had taken payment of £500 from each of the passengers. The jury found Murgatroyd guilty on all seven counts of the charges, which included recklessly endangering the safety of an aircraft and the occupants; conducting a public transport flight without an AOC; acting as a pilot without holding an appropriate license; and flying outside the flight manual limitations. His sentencing is set for March 15.
USA, Washington: An Endeavor Airlines Canadair CRJ-200 on behalf of Delta Airlines on a flight from New York JFK to Washington Dulles was cleared to line up on runway 31L just after the preceding British Airways Boeing 747-400 on a flight to London Heathrow had received take-off clearance from runway 31L. The CRJ taxied into position but received visible damage to one of its wings. The crew requested to vacate the runway and return to the apron. The FAA reported the aircraft received visible damage to a wing due to possible jet blast from flight BA-116.
Nepal, near Pathibhara: A Eurocopter AS350 B3e operated by Air Dynasty with seven on board on a flight to Taplejung crashed under unknown circumstances. All on board perished including Nepalese Minister of Tourism.
Korea, Yellow Sea, South Korea: A General Dynamics KF-16D of the Republic of Korea Air Force with two on board crashed after a technical malfunction. Both pilots ejected safely.
Mexico, Durango: The final report in the Aeroméxico ERJ-190 that impacted airport terrain shortly after commencing take-off from runway 03 at Guadalupe Victoria International Airport, Durango found amongst others that the captain had allowed an observer with type rating for Beech King Air planes to take the right hand seat and the co-pilot occupied the jump seat. He also allowed the observer to act as Pilot Flying. All 103 occupants survived but 14 suffered serious injuries.
USA, Shreveport, LA: A Piper PA-46-350P Malibu Mirage Jet Prop operator by Lennard Properties on approach to Shreveport Downtown Airport reported a problem and advised that it was returning to the field. Plane crashed in or near the Red River. ATC contacted police about losing contact with a plane they feared went down nearby, Unknown number of occupants and condition at this time.
UK, Exeter: A Flybe Embraer ERJ-195 on a flight from Exeter (UK) to Alicante (Spain) with 100 passengers and 5 crew, had backtracked Exeter's runway 26 for departure, lined up for departure and was waiting for take-off clearance when a loud bang occurred followed by haze developing in the cabin. The crew initiated an emergency evacuation of the aircraft via slides. There were no injuries.


3 MARCH 1969

The United States Navy establishes its Fighter Weapons School at Naval Air Station Miramar, California, to improve its fighter pilots' dogfighting skills. The school will become popularly known as "TOPGUN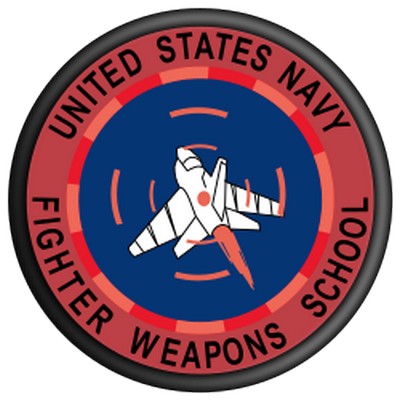 In 1968, Chief of Naval Operations (CNO) Admiral Thomas Hinman Moorer ordered Captain Frank Ault to research the failings of the U.S. air-to-air missiles used in combat in the skies over North Vietnam. Operation Rolling Thunder, which lasted from 2 March 1965 to 1 November 1968, ultimately saw almost 1,000 U.S. aircraft losses in about one million sorties.
In May 1968, the Navy published the "Ault Report", which concluded that the problem stemmed from inadequate air-crew training in air combat manoeuvring. This was welcomed by the F-8 Crusader community, who had been lobbying for an ACM training program ever since Rolling Thunder began. Among its wide-ranging recommendations to improve air combat performance, the Ault Report recommended that an "Advanced Fighter Weapons School" be established at Naval Air Station Miramar to revive and disseminate community fighter expertise throughout the fleet.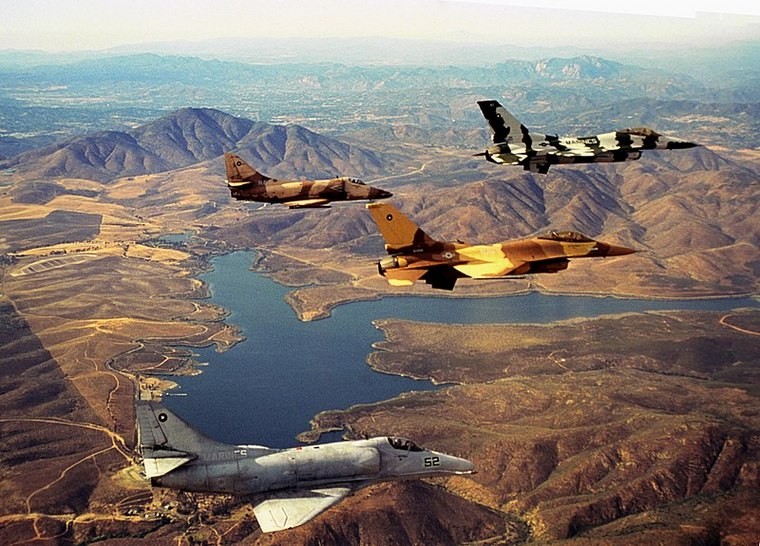 During the halt in the bombing campaign against North Vietnam (in force from 1968 until the early 1970s), Topgun established itself as a centre of excellence in fighter doctrine, tactics, and training. By the time aerial activity over the North resumed, most Navy squadrons had a Topgun graduate. According to the USN, the results were dramatic. The Navy kill-to-loss ratio against the North Vietnamese Air Force (NVAF) MiGs soared from 3.7:1 (1965-1967) to 13:1 (after 1970).
Topgun conducts four "Power Projection" classes a year. Each class lasts nine weeks and consists of nine Navy and Marine Corps strike fighter aircraft. The course includes eighty hours of lectures and twenty-five sorties that pit students against Topgun instructors. When a pilot or WSO completes the Topgun course he/she will return as a Training Officer carrying the latest tactical doctrine back to their operational squadron or go directly to an FRS squadron to teach new aircrews. SFTIs can also become instructors themselves at Topgun later in their career.