HMAS Australia was one of three Indefatigable-class battlecruisers built for the defence of the British Empire. Ordered by the Australian government in 1909, she was launched in 1911.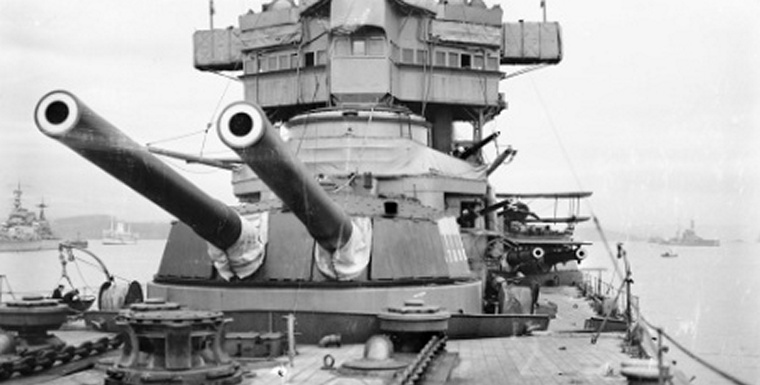 Australia's forward turret ('A') in 1918; note the port (i.e. left-side) wing turret in the background with a biplane on its roof. Photo Collection Database of the Australian War Memorial

By November 1918, ships of the British Grand Fleet carried over 100 aircraft on flying-off platforms mounted on an after turret. Each platform had a canvas hangar to protect the aircraft during inclement weather.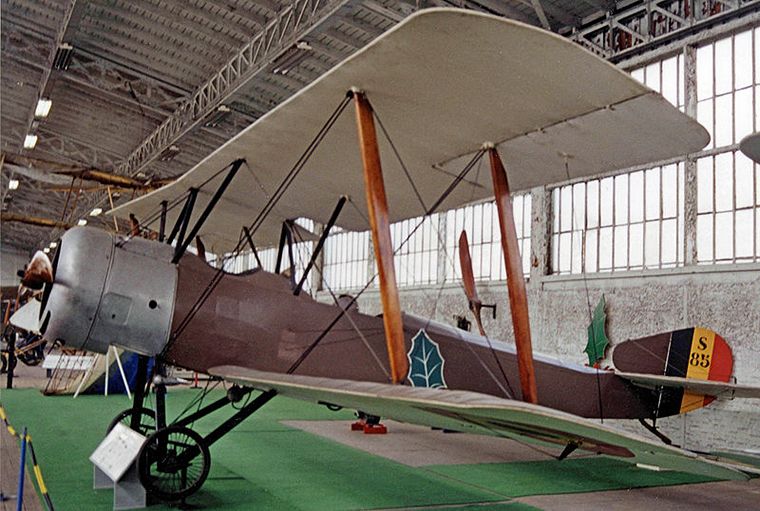 Photo RuthAS /commons.wikimedia.org

The wire-braced, wood and fabric construction 1Ĺ Strutter was the first of these aircraft to take-off form such a platform. The pilot and gunner sat in widely separated tandem cockpits, with the pilot sitting in front, giving the gunner a good field of fire for his Lewis gun. The aircraft had a variable-incidence tailplane that could be adjusted by the pilot in flight, and airbrakes under the lower wings to reduce landing distance.


Photo National Archives, Washington

The RNAS used most of their 1Ĺ Strutters as bombers, in the Aegean and Macedonia as well as in France, and as shipboard aircraft. In this service it was known as the Ship's Strutter and flew from aircraft carriers and other warships of the Royal Navy, as well as from HMAS Australia.