THIS WEEK IN MIDWEEK UPDATE

Plan Your Weekend……...Forthcoming Events……..Aviation News

Worldwide Incidents and Accidents……This Week in Aviation History




26-28: EAA National Convention Vryheid KZN. Contact Marie Reddy 083 259 7691 Register at:
www.eaa.org.za/events-comin-up/
27: SAPFA EAA Convention Adventure Rally - Vryheid. Contact Rob Jonkers cell: 082 804 7032 e-mail:
rob@aerosud.co.za
27 & 28: SAC Judges Trophy venue TBA. Contact Annie Boon e-mail:
chunge@mweb.co.za



1: EAA Chapter 322 meeting. Dicky Fritz Moth Hall Edenvale. Contact:
ronellathome@telkomsa.net
1: Military Festival Voortrekker Monument.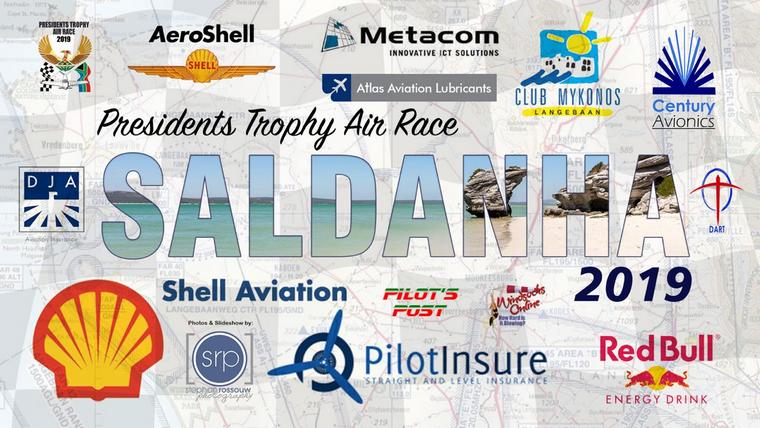 2-5: SAPFA President's Trophy Air Race - Saldanha Airfield. Contact Rob Jonkers 082 804 7032 e-mail:
chairman@sapfa.co.za
. Website:
www.sapfa.co.za
e-mail:
Race@sapfa.org.za
4: SAAF Museum Air Show at AFB Zwartkops. Contact Officer Commanding e-mail:
oc@saafmuseum.org.za
Tel: 012 351 2290
POSPONED

11-12: NAC Bush Weekend at Letsatsi Game Reserve. Deon 082 458 5719, Deneys 082 891 4354 or JP 083 625 4804.
10 & 11: Lowveld Air Show at Nelspruit airport. Contact Monica Fourie Tel: 083 619 3597 e-mail:
monica.fourie@kishugu.com
10-12: Battlefields Fly-in. Contact Dave O'Halloran e-mail:
gm@battlefiedslodge.co.za
14-17: NAMPO Agricultural Trade Show near Bothaville, Free State. Contact Wim Venter Tel: 086 004 7246 e-mail:
Wim@grainsa.co.za
18: SAPFA Sheila Taylor Fun Rally - Krugersdorp Airfield. Contact Frank Eckard cell: 083 269 1516 e-mail:
frank.eckard@mweb.co.za
19 & 20: SAC Free State Regionals at Tempe Airport. Contact Annie Boon e-mail:
chunge@mweb.co.za
25: Botswana International Air Show Matsieng Aerodrome (FBMA). Contact Hentie de Wet e-mail:
hentie@dwddrilling.com
26: Springs Airfield MU Fly in. Contact Fanie 083 789 5507 or Gerhard 082 771 3329.


1: Newcastle Airshow. Contact Johan Pieters
johan@champ.co.za
082 923 0078
1: Klipriver Breakfast Fly-in. Contact Freddie 083 442 5683
8: Bethlehem Speed Rally - Bethlehem Airfield - Contact Jonty Esser e-mail:
jonty@promptroofing.co.za
cell: 082 855 9435
8: Kroon Fly-in. For more info contact Dawie 083 576 2355 or Marius 083 419 6613
10: World Precision Flying Championships - Castellon Spain - Contact Hans Schwebel e-mail:
hans.s@britsgranite.co.za
cell: 082 656 3005
12-15: Zimbabwe Air Rally. Mel Cooper cell: + 263 773 218426 e-mail:
zimairrally@gmail.com
17-23: 53rd Paris Air Show. Contact E-mail:
expo2019@siae.fr
Website:
www.siae.fr
22: V-Dubs and Harvards Grassland's Flying Club Breakfast Fly-inn. Contact Adrienne 071 604 4648.
22: SAPFA Vintage Rally - Krugersdorp Airfield
22: Mafikeng Airshow. Contact Reliable Mofokeng e-mail:
reliablemofakeng@gmail.com
cell: 073 837 0162
22: Reefsteamers train, plane and vintage car event from Krugersdorp to Magalies. Contact Ian Morrison e-mail:
imorison@worldonline.co.za
23-28: South African Hot Air Balloon Championships. Bill Harrops, Skeerpoort North West Province. Contact Richard Bovell e-mail:
chairman@bafsa.co.za
27-30: SAC National Championships Malelane airfield. Contact Annie Boon e-mail:
chunge@mweb.co.za


4-6: AERO South Africa Wonderboom National Airport, Pretoria. Contact: Tel +27 120 599 6151 e-mail:
Amanda.Dube@za.messefrankfurt.com
6: Wonderboom Adrenaline Show. Contact Antionette van der Nest cell: 072 218 7322 e-mail:
antionette@bluebutterfly.co.za
12-14: EAA Nysltroom Viegklub Taildraggers. Contact Richard Nicholson cell: 082 490 6227 e-mail:
flybenchmark@gmail.com
13: SAPFA Hoedspruit Fun Rally Hoedspruit Civil Airfield> Contact Frank Eckard cell: 083 269 1516 e-mail:
frank.eckard@mweb.co.za
22-28: EAA AirVenture Oshkosh, Wisconsin, USA. Camping on the airfield contact Neil Bowden E-mail:
neil1@telkomsa.net
. Hotels in Appleton contact Calvin Fabig E-mail:
calvin@designer.co.za
25-27: Brits - Air Navigation Race (ANR) Nationals - Brits Airfield. Contact Frank Eckard e-mail:
frank.eckard@mweb.co.za
cell: 083 269 1516




The Aviation Radio Show; get all your questions answered in one place. To listen to a recording of the live broadcast click on the link:
www.debela.co.za/aviation-radio-show






PIPER AIRCRAFT RECEIVES ANOTHER RECORD-BREAKING FLEET CONTRACT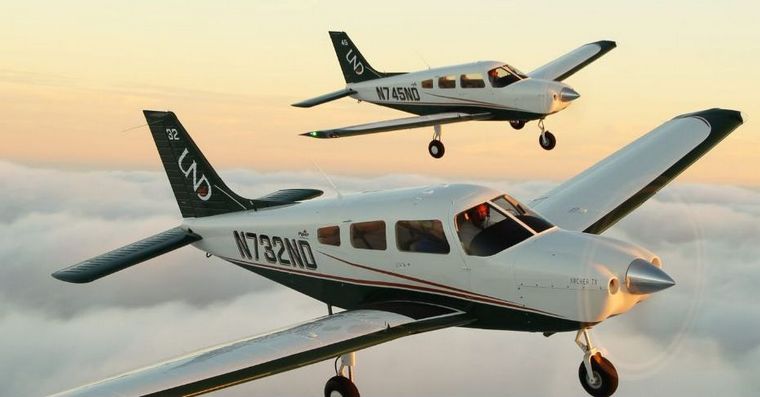 Piper Aircraft announced that L3 Commercial Aviation has placed an order for up to 240 new Piper aircraft options to expand and modernize its aircraft training fleet across its Airline Academy pilot training sites. The new fleet will support the growing demand for its cadet pilot programs in light of the global shortage of pilots. Photo © Piper Aircraft.


This is the largest civilian fleet order received in company history and comes on the heels of a similar deal announced in 2018 for 152 aircraft from Fanmei Aviation Technologies.
The aircraft on order will be equipped with the latest technology used on commercial jets, providing the perfect training environment for pilots of the future as they prepare for their goal of joining a commercial airline. As part of the contract, the first 26 aircraft will be delivered in 2019 from April onwards. The order includes 19 single-engine Piper Archers and seven twin-engine Piper Seminoles.
The new aircraft will be based at L3's Airline Academies in Florida, U.S.; Ponte de Sor, Portugal; and in the U.K. The deal represents a significant investment in L3's infrastructure and training capacity throughout its international footprint.


TECNAM ANNOUNCED THREE NEW MODELS AT AERO 19 FRIEDRICHSHAFEN


Paolo Pascale, Tecnam CEO said: "We are so delightful to feel that we are so much in line with our customers, anticipating their needs and fulfil their taste, providing safe aircraft with pleasant flying qualities, affordable in the acquisition and operating costs and with a pure Italian style. The number of sales during AERO confirms that the work we are doing is in the right direction." Photos © Tecnam
.

The popular low-wing two-seat P2002JF is now completing full IFR certification in both the CS23 EASA and FAR23 FAA categories. The iconic Tecnam P92 Echo, after 27 years and many different versions, now comes with a carbon fibre fuselage, coupling retro style and modern technology. Also presented at AERO 2019, complying with the new European Union 600kg ULM category is the low wing Sierra MkII. This is immediately available for delivery to those countries where this category is approved by their local Civil Aviation Authorities.
The line of certified CS23 FAR23 aircraft displayed were the Twin Engine P2006T both in civilian and Special Mission Platform version, the Single Engine Piston four seat P2010 and the newest addition to the CS23 fleet: the new P2002JF two seat IFR. This two seater premiered at AERO 2019 featuring the new Garmin G500 Txi and it is without any doubt the most affordable solution on the market for a IFR training. The line of certified CS23 FAR23 aircraft displayed were the Twin Engine P2006T both in civilian and Special Mission Platform version, the Single Engine Piston four seat P2010 and the newest addition to the CS23 fleet: the new P2002JF two seat IFR. This two seater premiered at AERO 2019 featuring the new Garmin G500 Txi and it is without any doubt the most affordable solution on the market for a IFR training. During AERO, a number of flight schools, including three launch customers F-AIR from Czech Republic, Bartolini Air from Poland and EAS Barcelona Europe from Spain have already selected the P2002JF MkII as their ideal aeroplane for students initial training towards the ATPL.
As well as sales of the CS23 FAR 23 lines confirmed the sales expectation, there was an outstanding reaction to the new UL model showcasing for the first time at AERO19, as the new P92 Echo MkII. After 27 years and many different versions, the P92 Echo MkII arrives as the modern culmination of Tecnam knowhow and expertise in aircraft manufacturing, coupling retro style and modern solutions.
The P92 Echo MkII, together with the low wing Sierra MkII, has been developed for the new European Union 600kg ULM category and is available in those countries where this category is approved by their local Civil Aviation Authorities.
Many airlines and operators showed their interest in the flagship 11 seat P2012 Traveller that was certified last December. The Type Certificate was officially handed over during AERO to Tecnam's CEO, Paolo Pascale, by EASA representatives Rachel Daeschler (Certification Director), Dominique Roland (Head of General Aviation) and Maximilian Maas (PCM P2012 e P2010).
On Friday, April 12th, together with Siemens and Rotax, Tecnam presented to the AERO community the H3PS project, that will research a marketable solution for a parallel hybrid aircraft based on the Tecnam four seat P2010. First testing flights are scheduled for 2021.

CIRRUS AIRCRAFT REPORTS STRONGEST DELIVERIES IN A DECADE, HIGHLIGHTED BY VISION JET GROWTH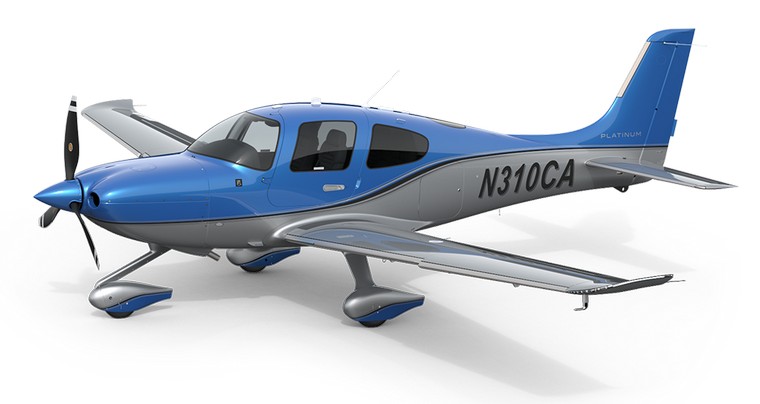 Cirrus Aircraft announced today that new customer aircraft deliveries for the company's best-selling SR Series showed steady growth and reached 380 aircraft in 2018, an increase of seven percent over 2017. Photo © Cirrus

The company also announced acceleration of production and delivery of the Vision JetTM - the world's first single-engine Personal JetTM - with 63 aircraft delivered, resulting in nearly 100 Vision Jets currently in service around the world.
"Our annual performance at Cirrus Aircraft demonstrates our long-term commitment to continued core growth, our disciplined approach to maturing our turbine product line, the expansion of Cirrus Services and another year that validates our customer-focused enterprise strategy," said Todd Simmons, President, Customer Experience at Cirrus Aircraft.
These annual results mark the fifth consecutive year that Cirrus Aircraft has delivered more than 300 SR Series aircraft. Additionally, the current trajectory of Vision Jet deliveries is setting the pace to make the Collier Award winning single-engine Personal Jet one of the best-selling turbine aircraft under $6 million USD. Enterprise growth also propelled continued facilities expansion and employee growth across all Cirrus locations including Duluth, Minnesota, Grand Forks, North Dakota and Knoxville, Tennessee.
Simmons continued, "With this exceptional performance by the Cirrus Aircraft team, we are well positioned for continued success in both existing and emerging global aviation markets. On behalf of all Cirrus owners and operators around the world, these 2018 results again highlight our commitment to reimagining the future of personal aviation."

CONTINENTAL AEROSPACE TECHNOLOGIES ANNOUNCES PARTNERSHIP WITH DIAMOND AIRCRAFT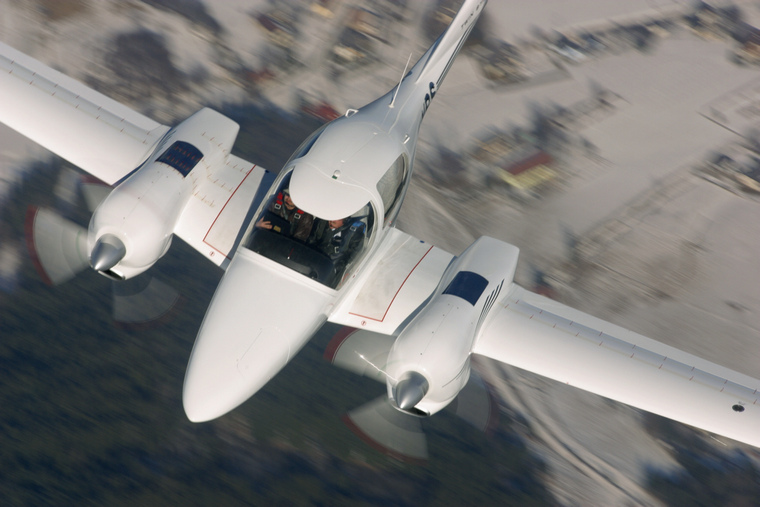 Continental Aerospace Technologies, an AVIC International Holding (HK) LTD company announced its partnership with Diamond Aircraft to equip the DA50 with the 300 hp, Jet-A fuelled CD-300 engine. Photo © Diamond Aircraft.


The CD-300, certified in December 2017, is the third platform in Continental's successful Jet-A fuelled piston engine line-up. The engine produces 300 HP, at a fuel sipping 9.2 US gallons per hour and a quiet 2,300 RPM. The engine was specifically designed to power high performance, luxury piston powered aircraft.
"Matching the CD-300 Jet-A engine with the new DA50 aircraft by Diamond Aircraft Industries® is a rekindling of the relationship that created the original successful Jet-A piston powered aircraft.", said Rhett Ross, President and CEO, Continental Aerospace Technologies™. "We are pleased that Diamond® chose Continental® as a partner to bring this product to market", he added.
The Program has already reached significant milestones, with the first flight of the development aircraft taking place on March 22, 2019, a scant few months after the program start. The program now moves into the detailed integration work to create a seamless flying experience allowed by the integration of the DA 50's advanced avionics with the CD-300's dual redundant FADEC.



MD HELICOPTERS ENHANCES MD 969 TWIN ATTACK HELICOPTER WITH 7-SHOT COMMON LAUNCH TUBE (CLT) SYSTEM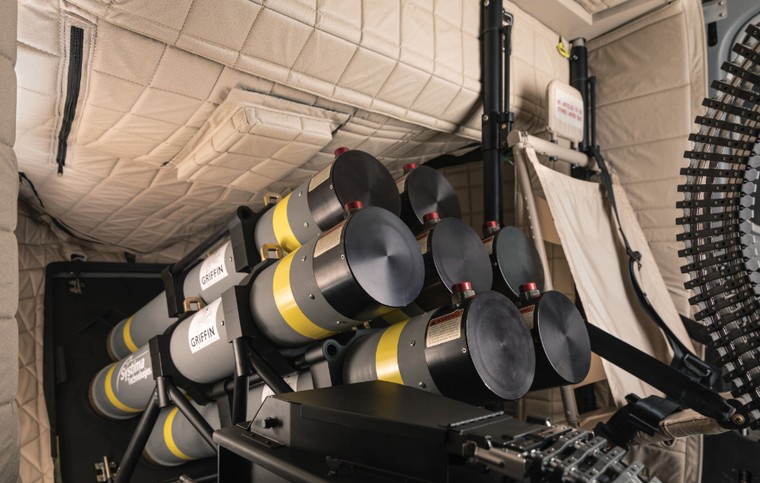 The advanced CLT system from Systima technologies enables rapid integration of a variety of precision guided munitions and sensors; Griffin missiles and UAS are among the payloads to be offered. Photo © MD Heli.

MD Helicopters, Inc. (MDHI) will feature an enhanced combat aircraft - its MD 969 Twin Attack Helicopter - at the 2019 Army Aviation Mission Solutions Summit (formerly AAAA), April 14 - 16, 2019, at the Gaylord Opryland Hotel & Casino in Nashville, TN. First introduced just last month at the annual HAI Heli-Expo in Atlanta, Georgia, MDHI has enhanced the military capabilities of its twin engine MD 969 with the addition of a custom, 7-shot Common Launch Tube (CLT) System designed by Systima Technologies.
"Powerful, agile and elegant, the MD 969 is first and foremost an advanced twin-engine light attack helicopter that delivers impressive endurance, speed, manoeuvrability, and unmatched safety," said Lynn Tilton, Chief Executive Officer for MD Helicopters, Inc. "With the integration of this innovative and adaptable Common Launch Tube System - a capability not currently offered on any light attack helicopter - the MD 969 will be a true force multiplier; creating the performance and capability benchmark for future twin-engine light attack helicopter advancements."
Able to deploy a range of guided munitions, sensors and small UAS/UAVs, the MD 969 CLT System can be configured with up to 7 lightweight AGM-176 Griffin missiles, making it one of the deadliest, precision-strike attack helicopters in its class. Subsequent CLT payloads, including a range of munitions and tactical off-board sensors (TOBS), will further expand the operational profile of the MD 969 Twin Attack Helicopter.
"The CLT is part of a flexible, roll-on/roll-off launch system that is easily integrated into existing platforms," said Tom Prenzlow, President, Systima Technologies, Inc. "The highly capable launcher has already allowed SOCOM forces to rapidly field a wide range of precision weapons and sensors necessary to support their people. We're excited to be working with MD Helicopters to bring this level of mission flexibility to the MD 969 Twin Attack Helicopter."
In addition to precision munitions like the Griffin, the Systima Common Launch Tube System will also allow MD 969 operators to launch ground sensors and sonobuoys, as examples, thereby expanding operational capabilities related to border patrol and piracy prevention. The ability to launch small UAS/UAV will provide increased situational awareness for both ground and air-based war fighters when line of sight is obstructed or on-board sensors are insufficient. This functionality will be a game-changer for light attack helicopter operations.

BOMBARDIER CELEBRATES DELIVERY OF FIRST CRJ900 AIRCRAFT TO UGANDA AIRLINES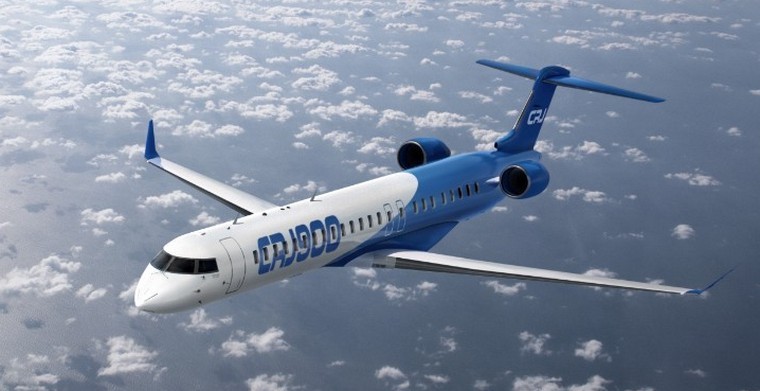 Bombardier Commercial Aircraft today celebrated the delivery of the first two of four CRJ900 aircraft ordered by Uganda National Airlines Company in July 2018. The new airline has selected Bombardier and the CRJ900 regional jets fitted with the ATMOSPHÈRE cabin for its upcoming debut, making it the first operator in Africa with this enhanced cabin experience. Photo © Bombardier.

The CRJ900 delivery ceremony held today at Bombardier's Mirabel, Québec facility, was attended by executives of both Uganda Airlines and Bombardier Commercial Aircraft as well as several shop floor employees who build the CRJ900 aircraft.
"We are thrilled to commence our operations with the world's leading regional jet, and we look forward to providing the most modern passenger experience in regional aviation to the people of Uganda and across Africa," said Ephraim Bagenda, CEO, Uganda National Airlines."
"We congratulate Uganda Airlines for taking delivery of their very first CRJ900 jetliner fitted with the ATMOSPHÈRE cabin in a dual-class configuration with 76 seats, including 12 first class seats. The CRJ Series is recognized for its superior economics and efficiency and I am confident that it will be the stepping stone for the development of Uganda's regional air travel", said Fred Cromer, President, Bombardier Commercial Aircraft.

RUSSIA'S ADVANCED RESEARCH FOUNDATION (FPI) ANGLE AT APPROACHING URBAN AIR MOBILITY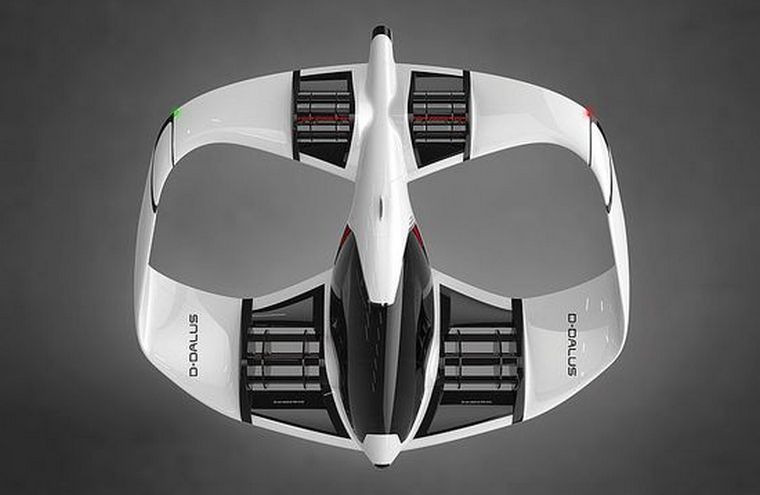 The FPI cyclocopter, a technical design thought up by the FPI and based on a design of a conceptual cyclocopter called the D-Dalus created by IAT21, an Austrian start-up company is a hybrid eVTOL vehicle driven by rotating, cylindrical wings, with each individual wing composed of many small paddles, or 'winglets'. Photo © D-Dalus.


Most ambitious concept projects for the future urban aerial transport vehicles currently under development are electrically powered variations on multicopters and hybrid aircraft with familiar components like rotors and wings. However, But FPI engineers have revived an idea that is almost a century old; that of the cyclocopter.
A cyclocopter is driven by cylindrical, rotating wings, each with many small paddles or winglets. The direction of thrust can be changed rapidly by altering the angle of the winglets. The cyclocopter combines vertical take-off and landing with efficient forward flight and good manoeuvrability.
Russia's Advanced Research Foundation (FPI) has carried out a year-long project to find the best configuration to carry 220 to 2,200 pounds, including passengers. They concluded a cyclocopter gives the best aerodynamic performance.
FPI reports to have finished building and testing the power plant, control system, and other components for their cyclocopter, and are now in the process of finishing their final design. Unmanned flight tests are scheduled for 2020 and manned test flights will follow afterwards.


Nepal, Lukla: A Summit Air Let L-410 scheduled to fly from Lukla to Ramechhap (Nepal), was taking off from Lukla when the aircraft veered off the runway, collided with and destroying a helicopter before coming to a stop after colliding with a second helicopter. Three people died in the accident, 4 people were airlifted to hospitals with injuries. The airport reported the first officer of the L410 as well as security officers on the ground were killed, the captains of the L410 and the destroyed Manang Air helicopter were airlifted to Kathmandu and are in stable condition.
Spain, Barcelona: A Neos Boeing 767-300 on behalf of Arkia performing on a flight from Barcelona to Tel Aviv was climbing out from Barcelona when the left hand engine emitted a number of bangs and streaks of flames prompting the crew to stop the climb at 3000 feet. The crew shut the engine down and returned to Barcelona for a safe landing about 20 minutes after departure.
Penang, Malaysia: A China Southern Airbus A321-200 on flight from Guangzhou (China) to Phuket (Thailand) with 189 people on board was on final approach to Phuket when the crew needed to go around due to changing winds and an oncoming weather front. The aircraft twice more repositioned before the crew after about 45 minutes after the first go around decided to divert to Penang (Malaysia) about 200nm south-southeast of Phuket. The aircraft was on approach to Penang when the crew needed to go around due to weather. The aircraft entered a hold for about 20 minutes and performed another approach which was continued for a successful landing. Officials reported that the aircraft landed with 900kg of fuel remaining (about 700kg after taxi to the apron), the required minimum fuel reserve (30 minutes) was 1427kg of fuel. The weather at Penang had not been suitable for landing when the aircraft managed to touch down successfully.
USA, near New Albany: A Rockwell Sabreliner 65 crashed in wooded terrain about 20 minutes after take-off from Oxford-University Airport, Mississippi, USA. The aircraft was bound for Hamilton-Marion County Airport, Alabama when the pilots reported that they were having electrical problems. A few minutes later radio contact was lost.
Chile, near Puerto Marcel Marchant Airport: A Britten-Norman BN-2B-27 Islander, CC-CYR crashed in a residential area of Puerto Montt, Chile, and burst into flames. The aircraft impacted a house, 400 m west of the runway of the airport. All six on board were killed and one person on the sidewalk was injured.
USA, Fort McDowell Indian Reservation: A Bell 206B JetRanger III operated by TRE Aviation Corp impacted farmland at the Fort McDowell Indian Reservation, near Fountain Hills, Arizona. The helicopter was partially consumed by the post-impact fire and both occupants received fatal injuries.
USA, Hawaii: A MD Helicopter MD500E following a loss of engine power experienced an emergency autorotation and subsequent impact with heavily wooded mountainous terrain in Sacred Falls State Park on the island of Oahu. The helicopter came to rest partially inverted, sustaining substantial damage. The four occupants on-board were not injured.
USA, Fullerton Municipal Airport: A Beechcraft B60 Duke operated by KMA Technology Solutions LLC impacted airport terrain during a take-off attempt at Fullerton Municipal Airport (KFUL), Fullerton, California. The airplane was destroyed during the accident sequence and a subsequent fire. The sole pilot on board received fatal injuries.




30 APRIL 1928

British pilot Lady Mary Bailey lands to complete a flight from England to Cape Town, South Africa. She took off on March 9th.


Dame Mary Bailey, Lady Bailey, DBE, the daughter of aristocratic parents (1 December 1890 - 29 July 1960), née Westenra, was an Irish aviator born at Rossmore Castle, County Monaghan.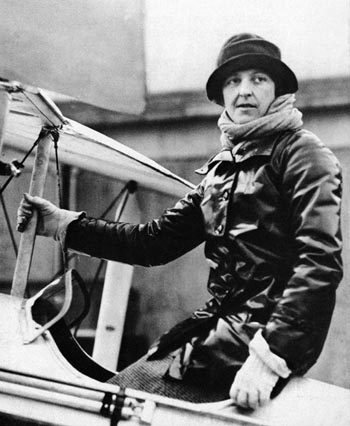 Adventurous from a young age, she apparently bought a motorbike in her youth and was gained a reputation for speeding in car by 1914. During the first world war, Mary volunteered as an aviation mechanic and served in Britain and France, associated with the Royal Flying Corps.
She was awarded a pilot's licence in early 1927 and became the first woman to fly across the Irish Sea. On 5 July 1927 she set a world's height record of 17,283 feet (5268 m) in a light aircraft category, flying DH.60 Cirrus II Moth.
Leaving Croydon in the UK on 9 March and 30 April 1928, she flew solo for 8,000 miles in her de Havilland Cirrus Moth arriving in Cape Town on 30 April. She left Cape Town in September 1928 again flying her Cirrus Moth now fitted with extra fuel tanks. The return journey took her across the Congo, up the west coast of Africa, then across Spain and France back to the UK. At 18000 miles it was the longest solo flight and longest flight accomplished by a woman then.
Mary Bailey passed away on 29 July 1960 aged 69 in Kenilworth, Cape Town, South Africa.