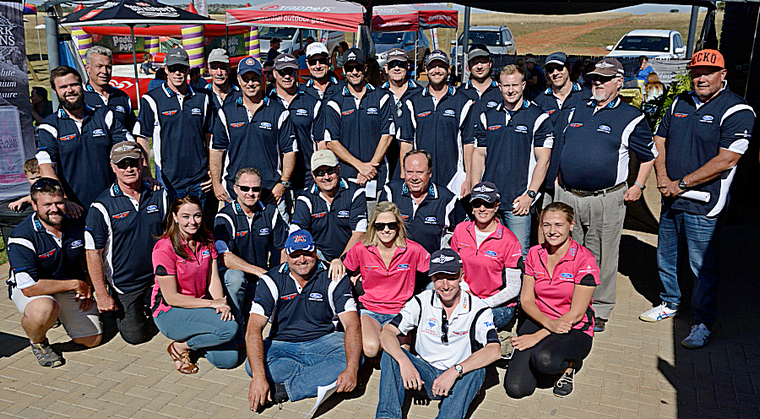 The Free State Aerobatic Regional Competition was held at New Tempe Airfield on 18 May 2019. The weather was great and we had clear skies with light wind all day long. The morning started off with a briefing in the Airborne Café where weather, radio calls and runways in use were among aspects discussed.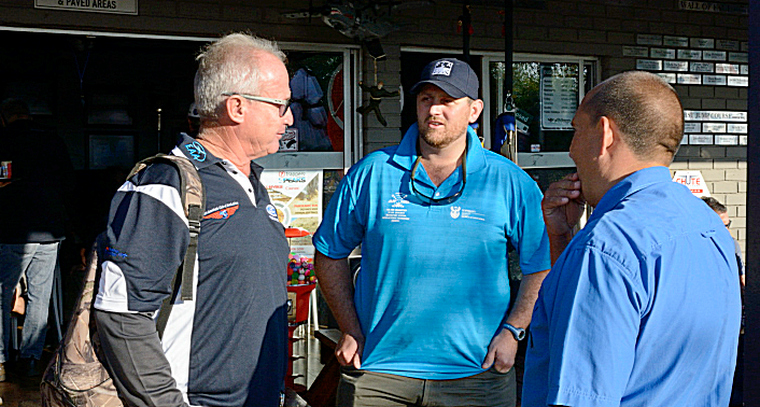 Conrad Botha was, once again responsible for all the arrangements regarding the competition. Here Conrad is chatting to Rouviérre and Stanley just before the briefing. Conrad arranged sponsorships from WZ Beton, EAA Chapter 1503, Human Auto (Ford Dealer in Bloemfontein), Twizza soft drinks, Ferreira Aviation, Salley's Yamaha and Absolute Aviation being among the top sponsors. No event is possible without the generous support of the sponsors. Once again, a huge thank you to them all.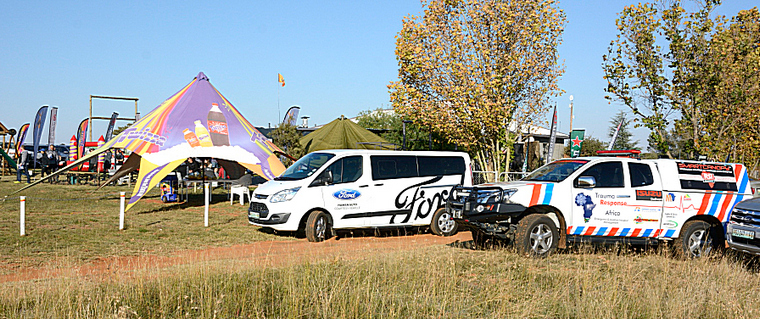 Stanley Schimper, Trauma Response Africa, was again on duty as rescue and paramedic service.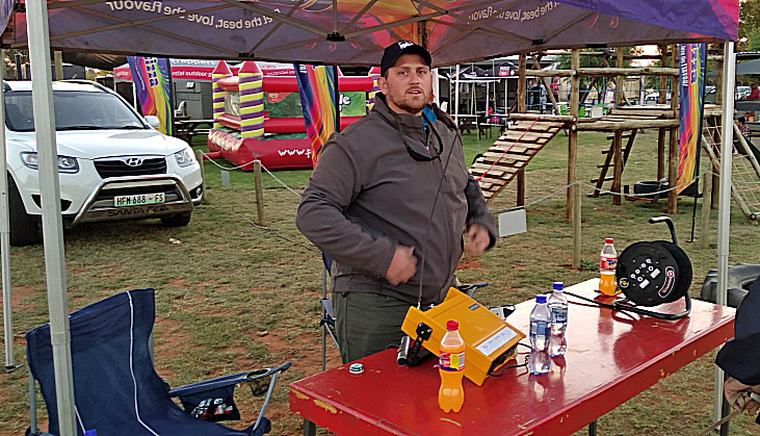 The ATC was Rouviérre Roux from ATNS at Bram Fisher airport (Bloemfontein).

A wide variety of aircraft was flown in this competition. All in all there were 14 aerobatic aircraft that was used by 17 contestants.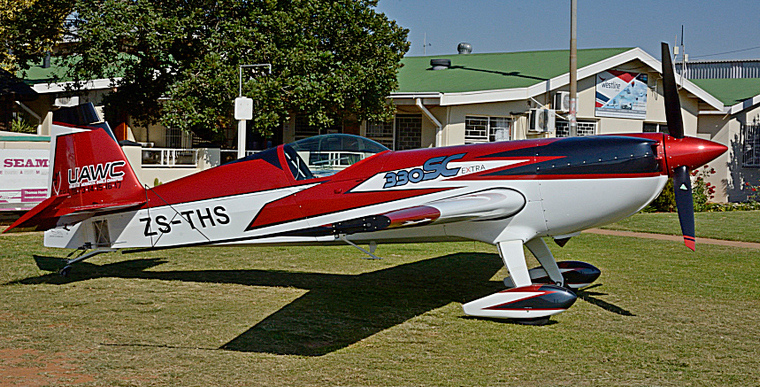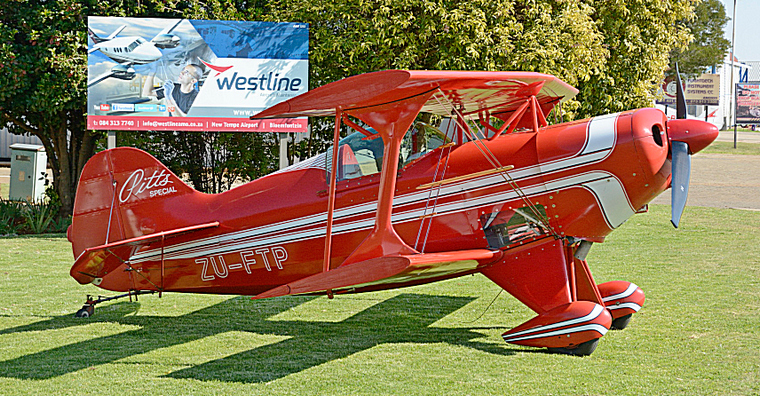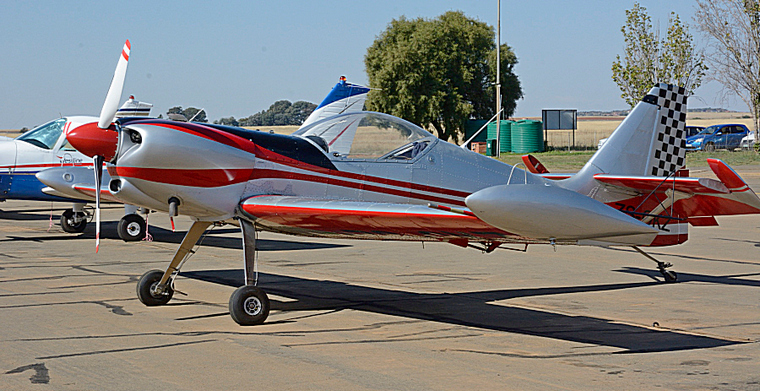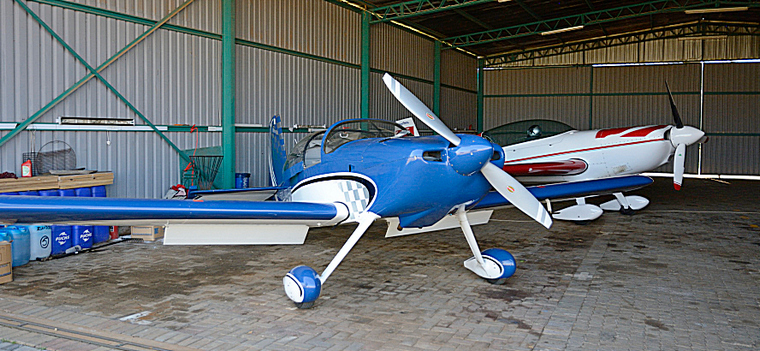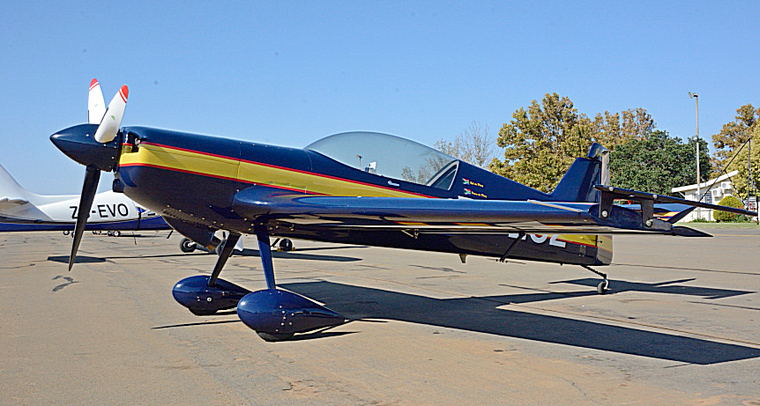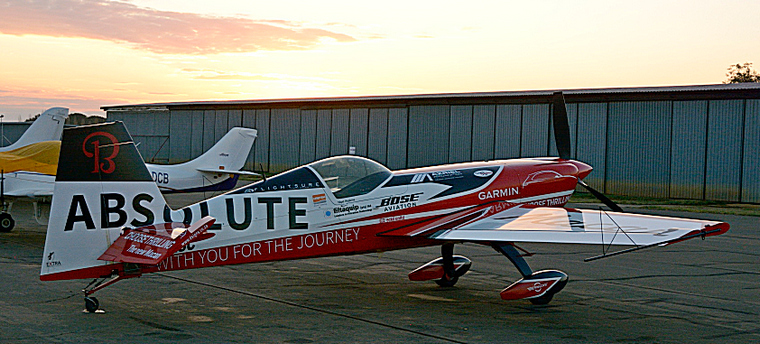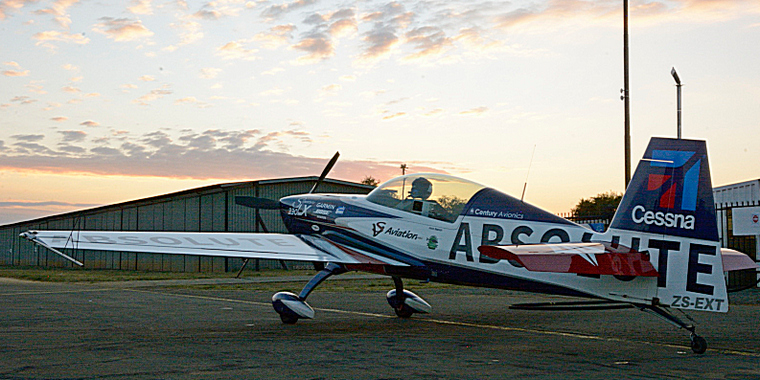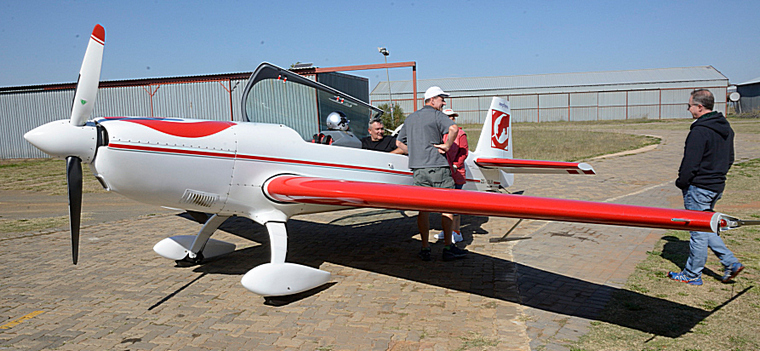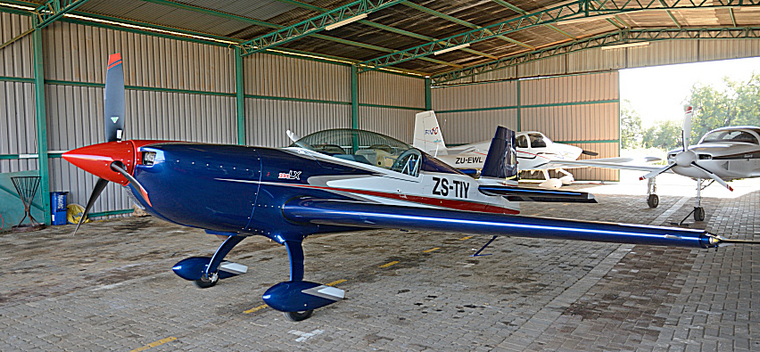 The aircraft was made up of the following: Three extra 300's, two Extra 330 SC's, two Extra 330 LX's, two Zlin 50's, two RV 7's, one Yak 52, one Giles 202 and one Pitts Special
The pilots started practice on Thursday and continued on Friday.
Saturday morning and the competition started just after 09:30 with the YAK 52 first up. The pilots took to the skies from runway 10 and landed back on 01. This ensured that the next contestant could get airborne as the previous contestant was landing. The aircraft took to the skies to participate in the Sportsman, Intermediate, Advanced and Unlimited competitions. The known programs were completed around 13:00 and the Unknown programs started just after 14:00. Nigel Hopkins in his Extra 330 SC was the final contestant and he got airborne just after five in the afternoon.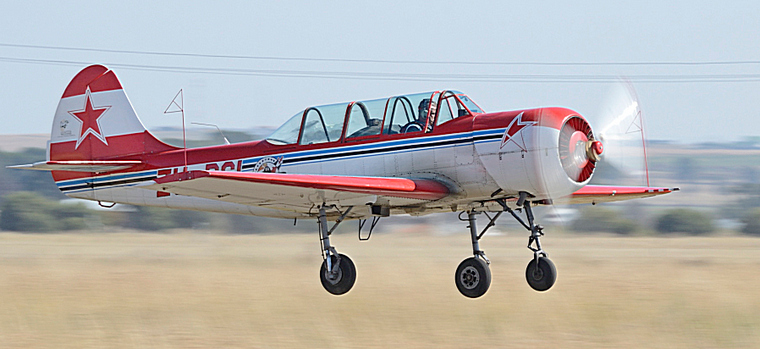 New arrival to the scene was local man, Tobie Kock. On Friday afternoon he did his Graduate test and passed with 79%. Great work Tobie and enjoy the rest of your aerobatic career.
The results, in order of category, were:
(Name, Registration and aircraft type)

Sportsman: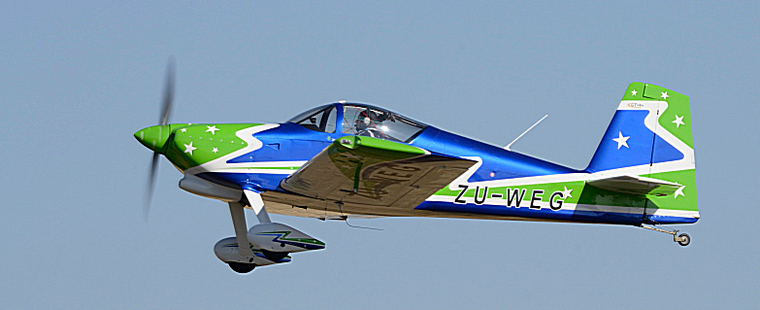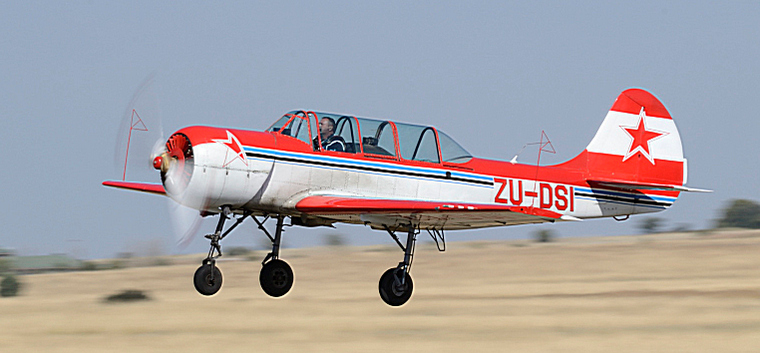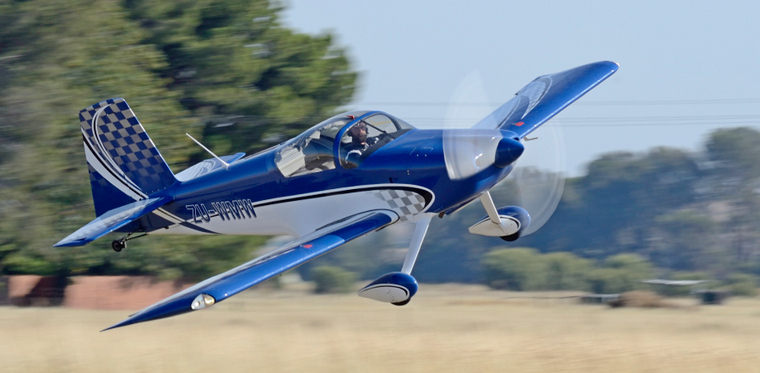 1 Wally Goodrich ZU-WEG Vans RV7
2 Jonty Esser ZU-DSI Yak 52
3 Wian Du Plessis ZU-WMW Vans RV7
4 Wim Kotze ZU-DSI Yak 52
5 Machiel Du Plessis ZU-WMW Vans RV7
6 Tobie Kock ZU-DSI Yak 52
Intermediate: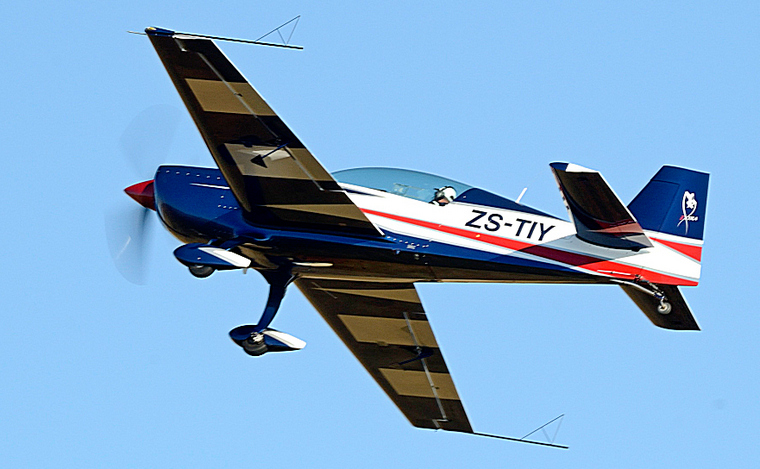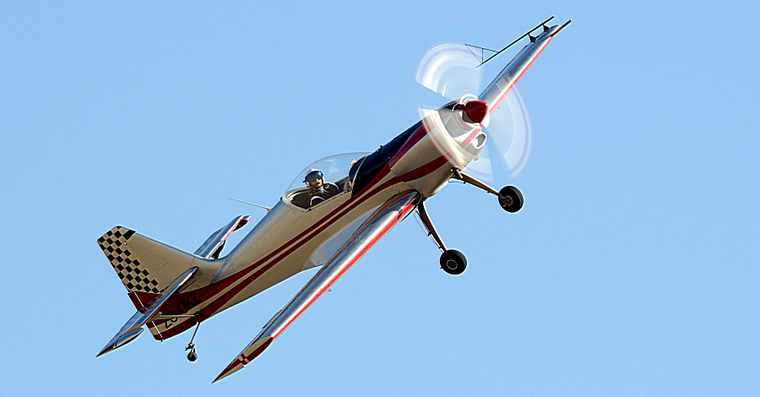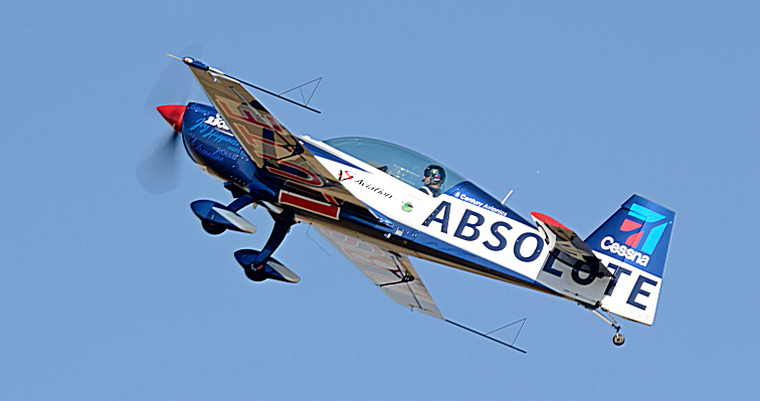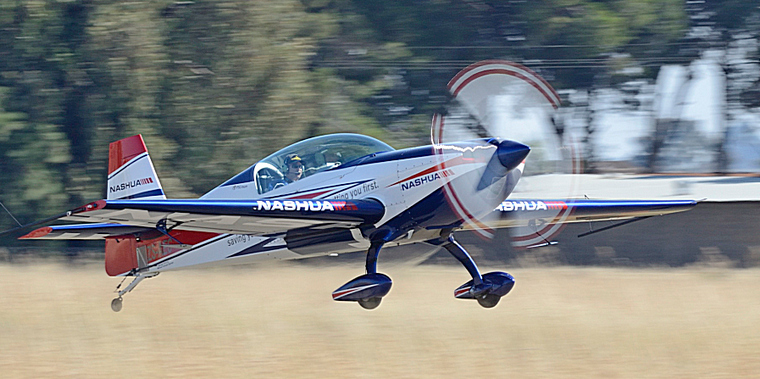 Nashua sponsored Andrew Blackwood Murray was also the lucky draw winner of the R2500 fuel voucher.




1 Mark Oostingh ZS-TIY Walter Extra 330 LX
2 Dustin Hughes ZS-OKZ Zlin 50
3 Jason Beamish ZS-EXT Walter Extra 330 LX
4 Andrew Blackwood-Murray ZS-AEC Walter Extra 300 LP
5 Roger Deare ZS-OLR Walter Extra 300
6 Kayle Wooll ZS-BDE Walter Extra 300
Advanced: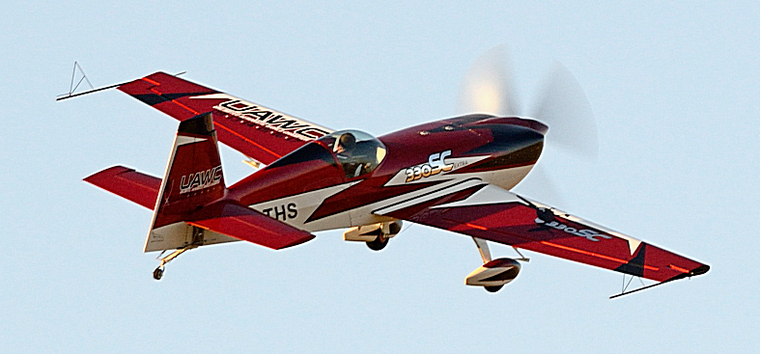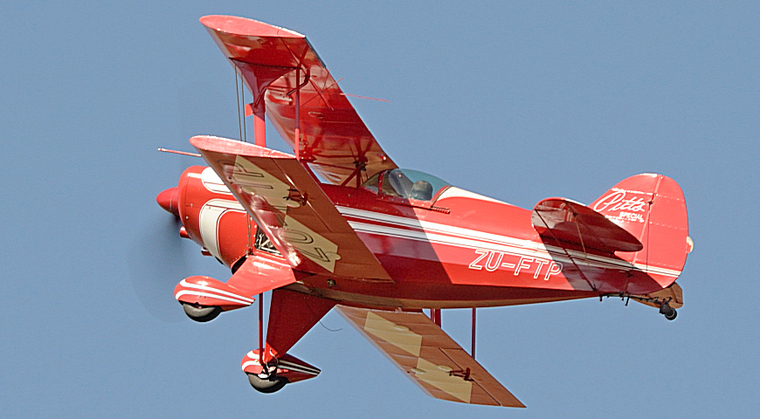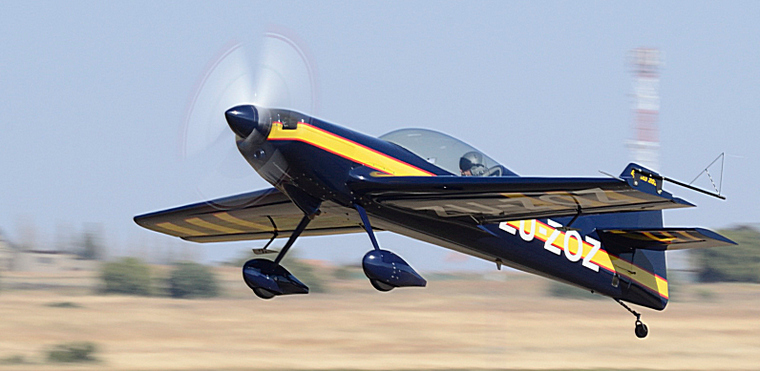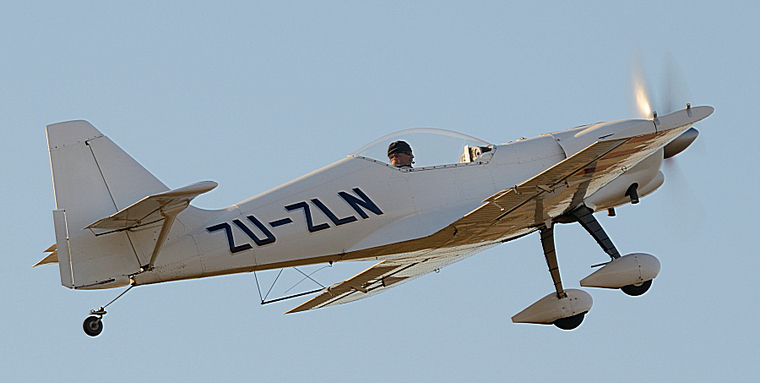 1 Eugene Du Preez ZS-THS Walter Extra 330 SC
2 Gary Glasson ZU-FTP Pitts Falcon
3 Pierre Du Plooy ZU-ZOZ Giles 202
4 Andrew Fletcher ZU-ZLN Zlin 50
Unlimited: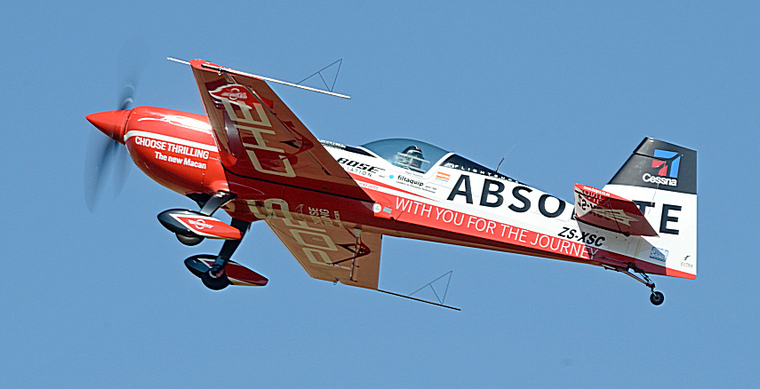 1 Nigel Hopkins ZS-XSC Walter Extra 330 SC
Congratulations to all on a very well organised and executed event. All in all, a great day's competition flying and fortunately Stanley's services as paramedic was not required.
The Judges were: Chief Judge John Gaillard, Quintin Hawthorne, Mike Stark, Johnie Smith and Cindy Weber. Scoring Director was Natalie Stark.
A big, personal, thank you to Conrad Botha, Stanley Schimper, Andrew Blackwood-Murray, Mark Oostingh, Jonty Esser, Tobie Kock and Wally Goodrich for your assistance during the event. Also a very big thank you to the Airborne Café and the Bloemfontein Skydive club for the use of their facilities.