"The very definition of aviation is changing right before our very eyes," said NBAA President and CEO Ed Bolen during his opening address at Ebace 2019. "Today, we have drones, we have electric vehicles, we have supersonic on the verge, we have commercial space launches going on all around us and so we know we're living in a time of change."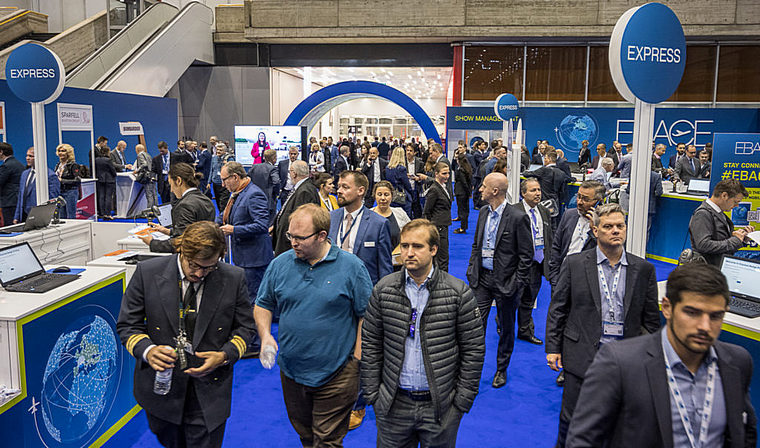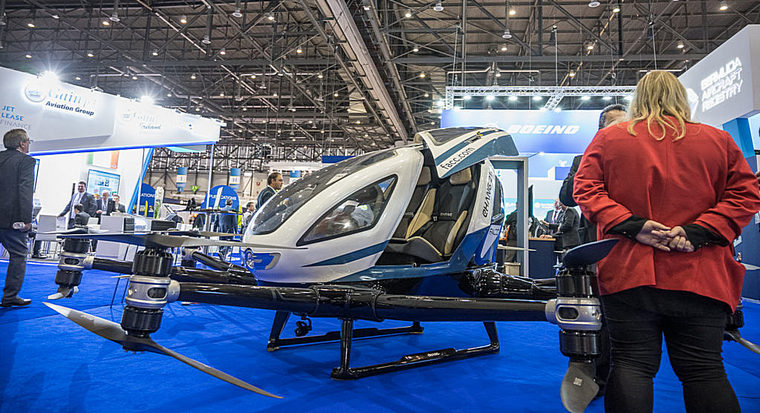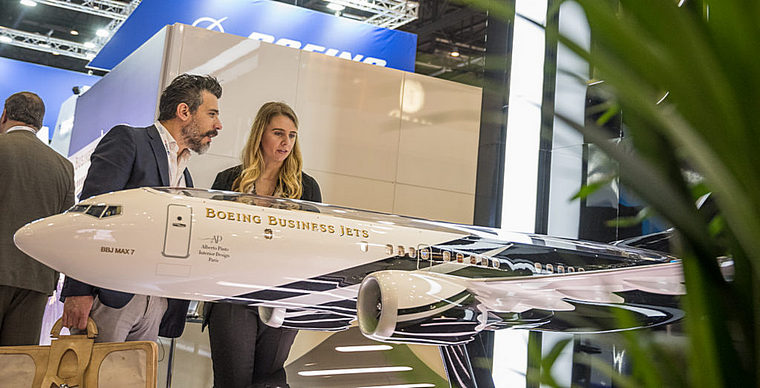 Over 400 exhibitors showcased their latest products and services.

As is usual, for three critical days from Tuesday 21 May to Thursday 23 May 2019, EBACE brought together 13,000 business aviation professionals from Europe and around the world at Geneva's magnificent Palexpo where over 400 Exhibitors showcased their latest products and services.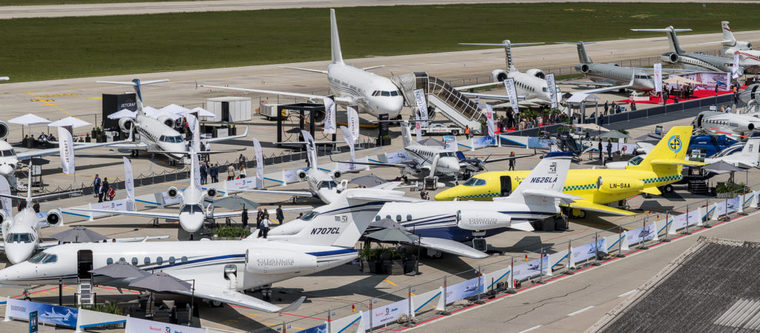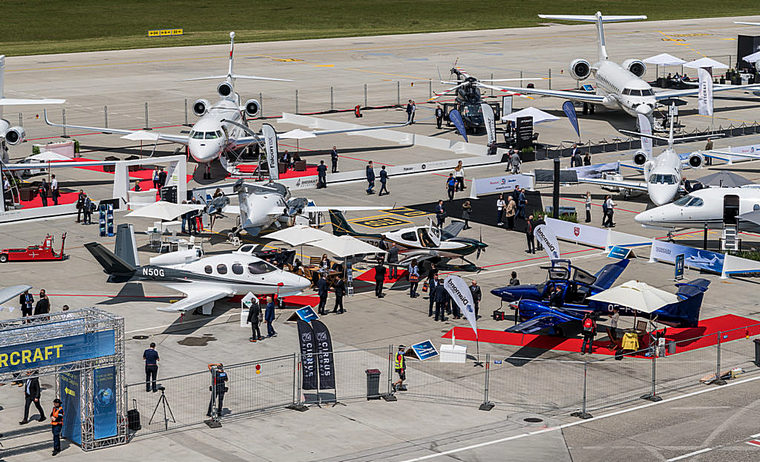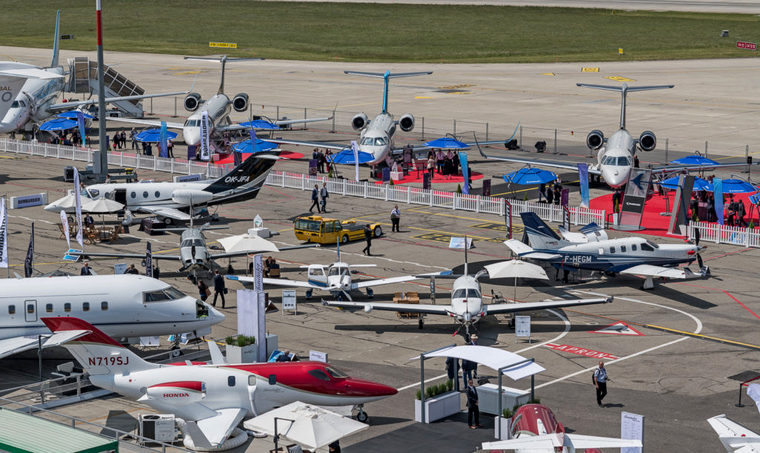 A feast for the eyes, the spectacular static display that featured more than fifty aircraft.

One of the reasons to visit EBACE is the spectacular static display that features more than fifty aircraft; the best way to see a side-by-side comparison of the business airplane that you or your company was contemplating purchasing. Another is the networking opportunities with some of the 13,000 business aviation professionals, business owners, executives, flight department personnel and other industry leaders.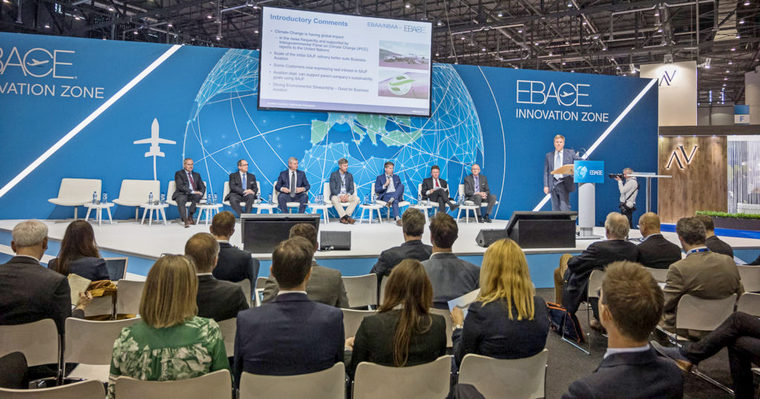 One of the High Quality Education Sessions. Topics ranged from safety to advancing your career - helping you enhance your current operation, and providing information to those considering using an airplane for business.

EBACE again drew the cream of the crop of business aircraft manufacturers with many using the opportunity to introduce new products to the market. Gulfstream was one the major manufacturers that was there in full force with its record-breaking, award-winning fleet.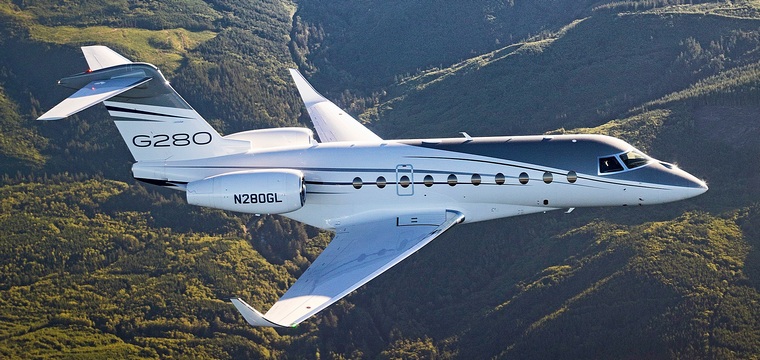 G280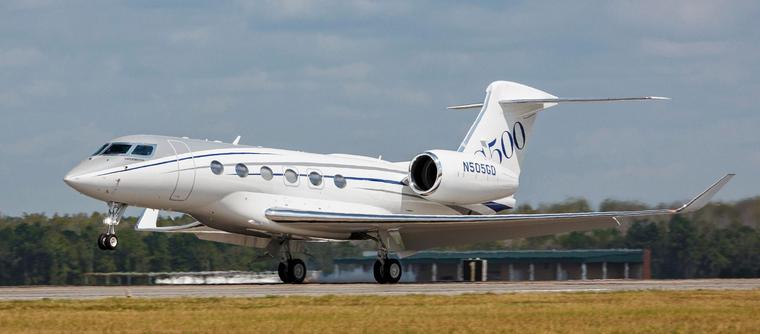 G500

"Customers in Europe have long recognized Gulfstream as the leader in providing high-performing, technologically advanced aircraft with an exquisite passenger environment," said Mark Burns, president, Gulfstream. The company had its super-midsize Gulfstream G280™; the high-performing Gulfstream G550™; the all-new, award-winning Gulfstream G500™ and Gulfstream G600™; and the flagship Gulfstream G650ER™ for customer viewing.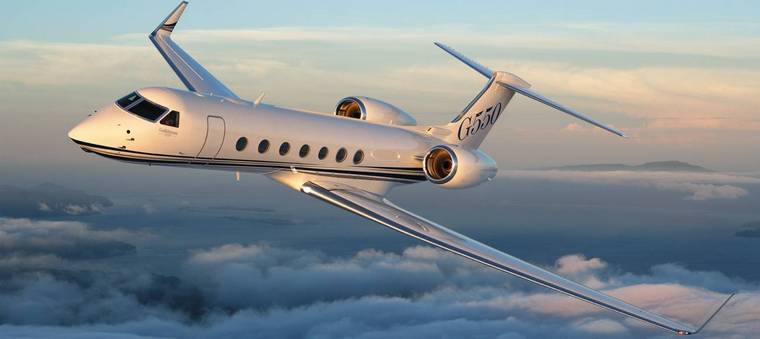 G550

The newest aircraft in Gulfstream's fleet, the clean-sheet G500 and G600, are equipped with the award-winning Symmetry Flight Deck™, the most technologically advanced flight deck in business aviation. The G600 is capable of flying 6,500 nautical miles/12,038 kilometres at Mach 0.85 and can connect Geneva to Hong Kong at Mach 0.90. The G500 is able to fly 5,200 nm/9,630 km at Mach 0.85. The aircraft is also capable of connecting Geneva to Chicago and did so in 8 hours and 1 minute, setting a city-pair record.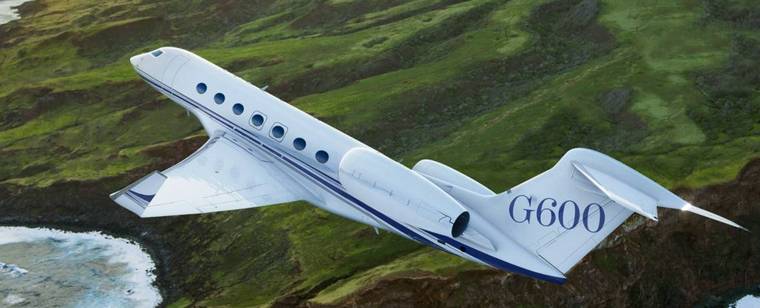 G600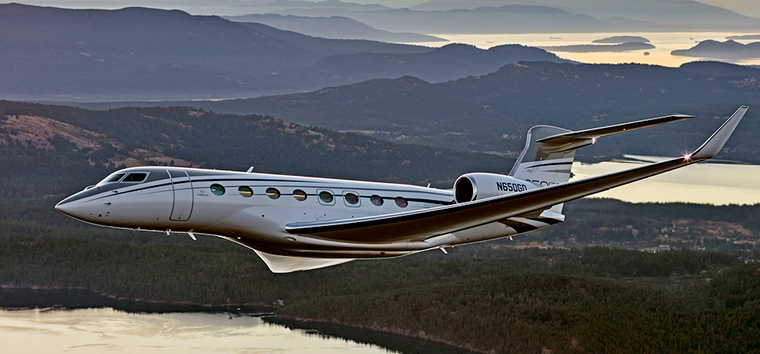 G650ER


The iconic G550 has a maximum range of 6,750 nm/12,501 km and can link Geneva to Tokyo at Mach 0.85. The aircraft remains a popular choice for both commercial and special mission applications. Gulfstream's agile G280 can fly 3,600 nm/6,667 km at Mach 0.80 and easily connects Geneva to Dubai at Mach 0.84; the jet holds more than 65 city-pair records, including New York to Geneva in 7 hours and 34 minutes.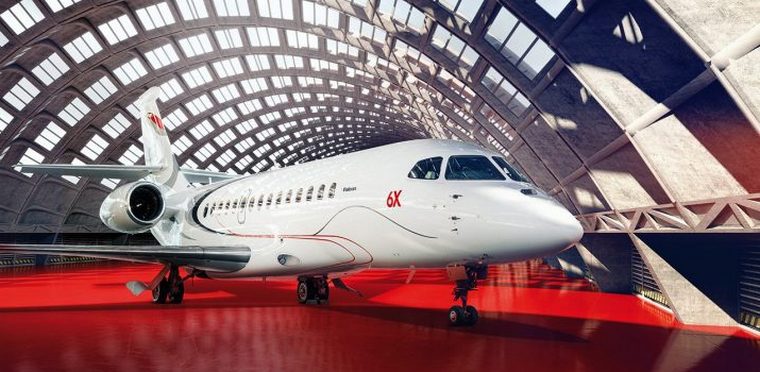 The Dassault Aviation group presented its dual civil and defence know-how at the 2019 edition of EBACE. Three Dassault aircraft was present in the static display: A Falcon 8X tri-jet, a Falcon 900LX tri-jet and a Falcon 2000S twin-jet. Dassault's Falcons are a family of business aircraft that have earned a reputation for handling, operational flexibility, low consumption and technological innovation. Visitors were able to enter a full-scale mock-up of the cabin of the Falcon 6X, the new Falcon twin-jet currently under development.
The company also exhibited the Rafale, the multi-role combat aircraft, which has proven itself in numerous theatres of operations. The Rafale is a candidate for the Swiss Air Force's combat fleet renewal program. Other military hardware was a mock-up of the nEUROn stealth combat UAV demonstrator built under the project leadership of Dassault Aviation, in cooperation with companies from five European countries, including Ruag of Switzerland.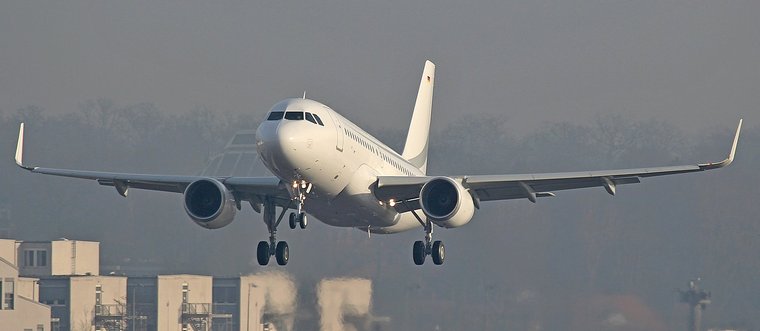 Airbus gave potential customers the opportunity to see for themselves how they can fly in greater comfort and space than in traditional business jets by showing its ACJ319 business jet. The BBJ is operated by K5 Aviation and is available for VVIP charter. It is certificated for 19 passengers. "Seeing for yourself what a great travel experience you can have in an Airbus corporate jet really highlights the greater comfort and space on offer, which you can have at a competitive price," says ACJ President Benoit Defforge.
ACJ is growing its ACJ320 Family with new models, which feature new engines and wingtip-mounted Sharklets to deliver a 15% fuel-saving, enabling nonstop travel to even more of the world in the best cabin in the sky.
The new family comprises an ACJ319neo2 that can fly eight passengers 15 hours or 6,750 nm/12,500 km, and an ACJ320neo that can transport 25 passengers 13 hours or 6,000 nm/11,100 km. Deliveries of the new models, which have already won 14 orders and commitments, began earlier this year.
Textron Aviation, with eight of its industry-leading aircraft demonstrated why it is one of the industries leaders at EBACE 2019. The company continued its 2018 market-leading position in the first quarter, delivering 88 jet and turboprop aircraft.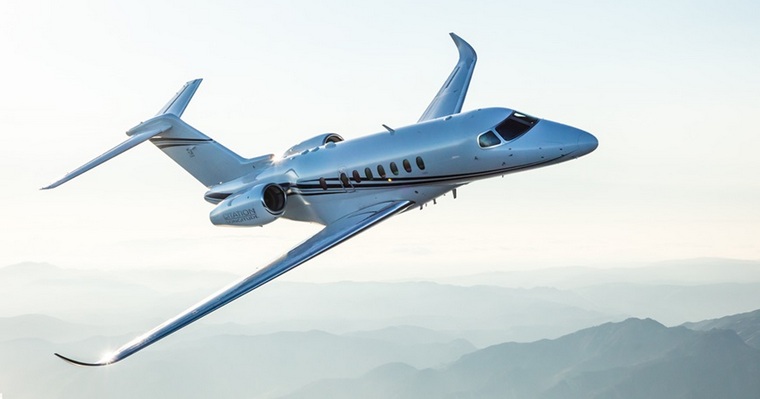 Textron Aviation arrived at this year's EBACE as the leading general aviation manufacturing company with more deliveries in 2018 and the beginning of 2019 than any other manufacturer. Textron Aviation led the European market in overall deliveries last year and continues to have the largest installed fleet in the region with more than 1,800 business jet and turboprop aircraft.
The company's class-leading aircraft on display were its new flagship, the Cessna Citation Longitude super-midsize business jet; a medevac-configured Cessna Citation Latitude midsize jet; and a Cessna Grand Caravan EX turboprop aircraft, 2018's most popular turbine model, featuring the Garmin G1000 NXi avionics suite.
Other aircraft at the Palexpo static display area included: a standard configuration Cessna Citation Latitude, the most delivered midsize business jet in Europe since 2016; a Cessna Citation XLS+ light midsize business jet, the most delivered Citation into Europe in the last five years; a Cessna Citation CJ3+ light jet; a Cessna Citation M2 entry level jet; and a Beechcraft King Air 350i turboprop aircraft.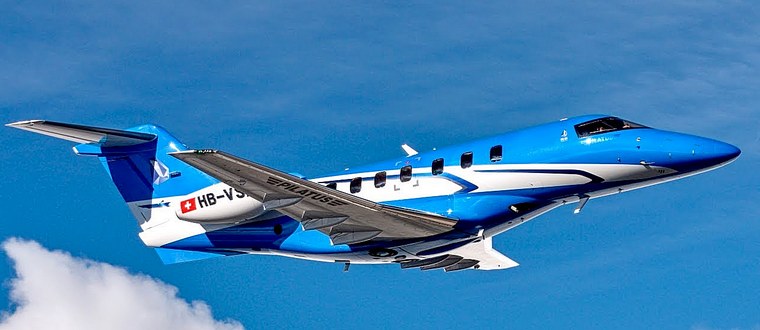 Pilatus's 24 Super Versatile Jet has really takes off! The company has already handed over 30 PC-24s since the first customer delivery in February 2018. The PC-24 fleet leader, serial number 101 belonging to PlaneSense, has already flown over 1,100 hours in its first 15 months of operation. The PC-24 fleet as a whole has clocked up over 5,000 hours of safe airborne time - an impressive result for the newly launched business jet by Pilatus.
Oscar J. Schwenk, Chairman of Pilatus, is delighted with the success of the PC-24: "Demand for the PC-24 is phenomenal. From day one, there has been keen interest from various customer segments all over the world. Feedback from the first 30 PC-24 operators is extremely positive, with special mention for the aircraft's versatility, its spacious, quiet cabin and the incredible performance of the PC-24. These remarks plus the high degree of attention which the aircraft commands all confirm our chosen PC-24 strategy."
The PC-All in all, 30 PC-24s are currently in operation around the world, including three PC-24s used as medevac aircraft for the Royal Flying Doctor Service of Australia. Pilatus plans on delivering about 40 PC-24s in 2019, and on stepping up production to 50 aircraft the following year.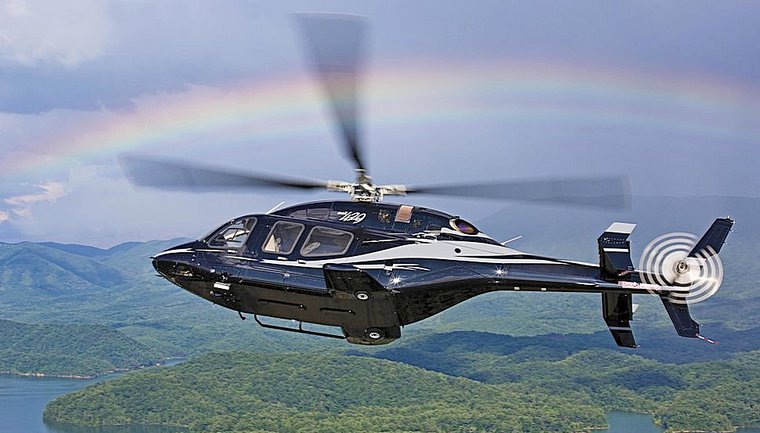 Bell, another company in the Textron stable showcased its corporate Bell 429 outfitted with Mecaer Aviation's MAGnificent interior at EBACE. The aircraft is building momentum in the region with seven recent sales to corporate customers in Germany, Greece, the Ukraine and Russia. Configured with four passenger seats and two center consoles its signature sound cancelling system (SILENS), In-Flight Entertainment (IFEEL) and electro-chromic passenger windows are available as part of this interior package. Passengers control the audio/video and moving map functions along with the electro-chromic windows through their own smart devices, which connect to the internal Wi-Fi in the aircraft.
"The aircraft strikes the right balance of comfort, power and operational efficiency which is why it continues to be desirable in the corporate segment. Our customers appreciate the smoothness of the ride paired with the bespoke finishes which takes the experience of flight to the highest level of comfort. The Bell 429 continues to be a global success with 330 aircraft currently in operation in 44 countries. As an advanced single pilot IFR aircraft with the ability to adapt to diverse demands without compromising safety and unrivaled service support, the Bell 429 is truly unsurpassed in its class." Said Duncan Van de Velde, Bell Managing Director for Europe.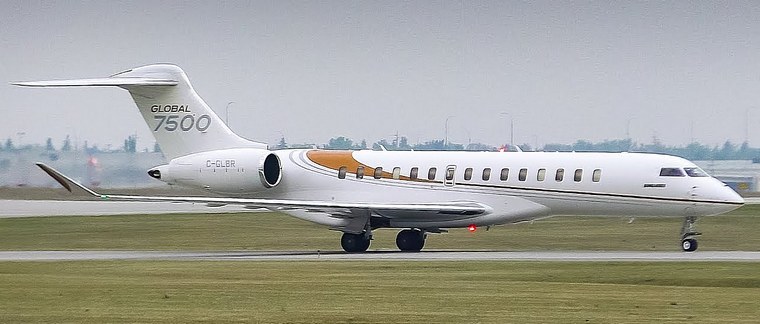 David Coleal, President, Bombardier Aviation announced at EBACE that Hong Kong based HK Bellawings' Exercised options for two Global 7500 business jets and signed a new letter of intent for five additional Global 7500 aircraft.
"The Global 7500 aircraft continues to demonstrate its unrivalled performance and smooth ride, all the while delivering uncompromising value to customers under any conditions, at any time, without the need for tailwinds," said David Coleal, President, Bombardier Aviation. "HK Bellawings' experienced and professional team is a perfect fit for the Global 7500 aircraft's superior performance and we are thrilled that they have chosen our flagship to expand their growing fleet of business jets. Its unmatched performance and range is ideally suited for our customers in the Greater China region. As the operator that will manage one of the world's largest fleet of Global 7500 aircraft, HK Bellawings Jet will further expand its business scope and continuously pursue higher goals."
With over 68,000 employees, Bombardier is a global leader in the transportation industry, creating innovative and game-changing planes and trains.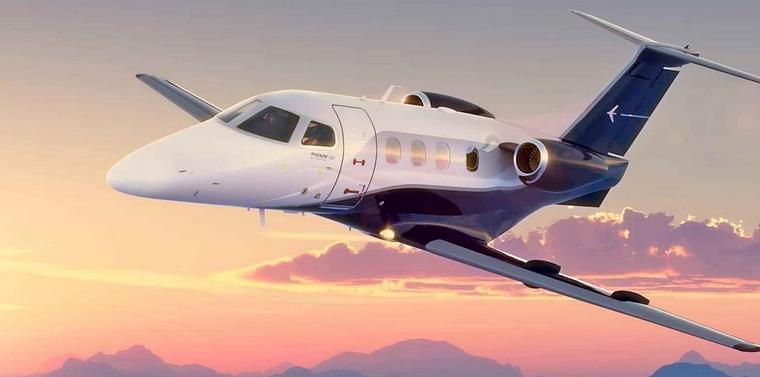 EMB 300E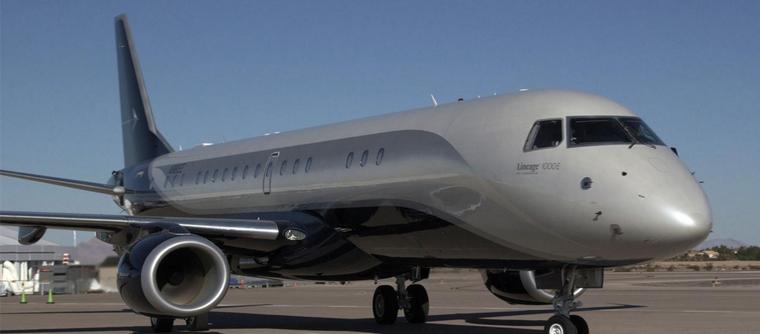 EMB Linage 1000E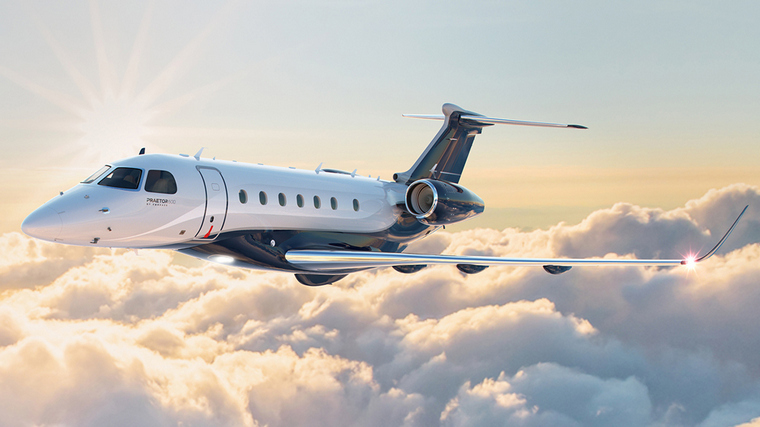 EMB Praetor

Brazilian aircraft manufacturer Embraer announced at the show that the Praetor 600 has secured European and US certification. The company is now preparing to deliver the first example late in the second quarter to a US owner. The approval comes around a month after Brazil's certification authority ANAC validated the super-midsize business jet, which is making its EBACE debut alongside its midsize sibling, the Praetor 500. The latter is scheduled for certification and service entry in the second half of 2019.
Powered by Honeywell HTF7500E turbofans, the Praetors are derivatives of the Legacy 450 and 500 with which they share the same fuselage and wings, supplied by the company's metal and composites manufacturing facility in Evora, Portugal.
The Praetors are the only midsize and super-midsize business jets with full fly-by-wire technology and active turbulence reduction, with the latter designed to give customers "the smoothest possible ride", says Embraer. The pair also have a 5,800ft cabin altitude "for ultimate passenger comfort", a premium interior called Bossa Nova, Honeywell Ovation Select cabin management system and a Collins Aerospace Pro Line Fusion flight deck with an industry-first vertical weather display.
The fleet that included the Legacy 650E, Lineage 1000E and Phenom 100EV/300E stablemates flew from Farnborough to Geneva fuelled by sustainable alternative jet fuel.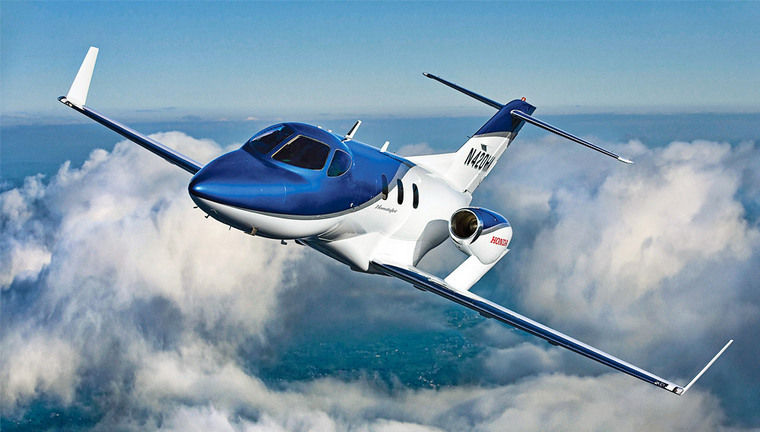 The HondaJet Elite has been the most delivered aircraft in its category against the Cessna Citation M2 and the Embraer Phenom 100EV, Honda Aircraft Company president and CEO Michimasa Fujino said here on Monday. The manufacturer delivered 37 examples of its light business jet last year, while Cessna delivered 34 and Embraer 11. HondaJet deliveries were down from 43 in 2017, however.
In 2018, Honda received certifications from civil aviation authorities in Brazil, Canada, India and Japan, paving the way for the planned deliveries in those countries. Japanese carrier ANA has set up a connection service using two HondaJets in the U.S. Under the ANA Business Jet scheme, passengers can fly on a HondaJet from Chicago and Los Angeles to "any destination in North America."
In service worldwide are a total 123 aircraft and they have logged a combined 30,000 hours. Dispatch reliability stands at 99.7%, according to Fujino.
Daher announced that its new TBM 940 has been certified by the European Union Aviation Safety Agency (EASA), enabling deliveries to begin with this latest very fast turboprop aircraft version. EASA's certification paperwork will be formally provided during the Convention.
The TBM 940's airworthiness authority approval comes two months after the aircraft's launch in March, with 25 orders already booked for the version. Initial deliveries will be to customers in Europe and Asia, followed by North America and other markets after subsequent certification by the U.S. Federal Aviation Administration.
As Daher's top-of-the-line TBM version, key TBM 940 features are the integration of an automated throttle and an automated icing detection system - both of which are installed for the first time on a standard production turboprop aircraft weighing less than 12,500 lbs. (5.7 metric tons). The cabin also incorporates further enhancements to style, ergonomic and comfort elements in the cabin.
The automated icing detection system and cabin enhancements are shared with Daher's Model Year 2019 version of the entry-level TBM 910, with whose cockpit benefits from the latest functionality with Garmin's flight deck. They are: Surface Watch™, which helps the pilot maintain enhanced situational awareness in the airport environment; BaroVNAV, allowing approaches with vertical guidance when Wide Area Augmentation System (WAAS) navigation is not available; and visual approach assistance for the TBM pilot in performing visual approaches on non-controlled airports with vertical guidance.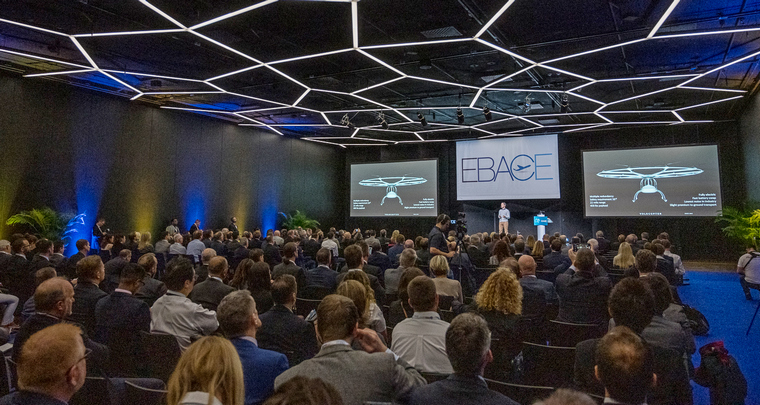 "Companies of all sizes, in many countries, are developing an amazing diversity of vehicles and urban air mobility concepts that can complement business aviation. This space is growing exponentially. What these companies are doing is incredible, and it's very exciting," said Cyrus Sigari, co-founder of jetAVIVA, while moderating a panel on eVTOL and urban air mobility at EBACE2019.

There are today at least 120 companies worldwide working on eVTOL vehicles. Engineers and entrepreneurs from eight of those companies showed off their concepts in the 22 May panel discussion held at Ebace. They are taking wildly different approaches - in engineering and in their business models - at different stages of development.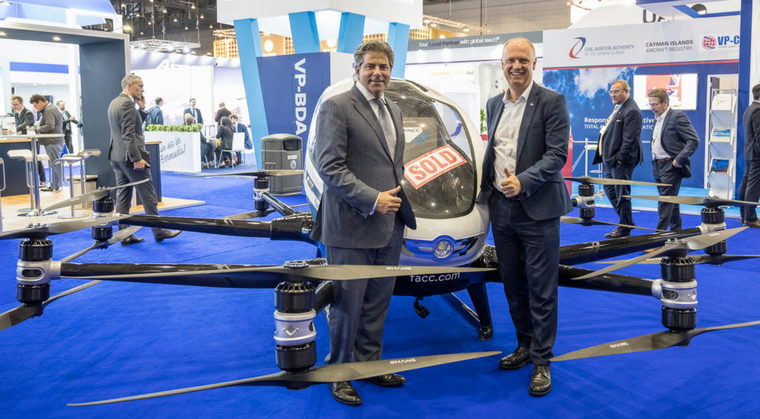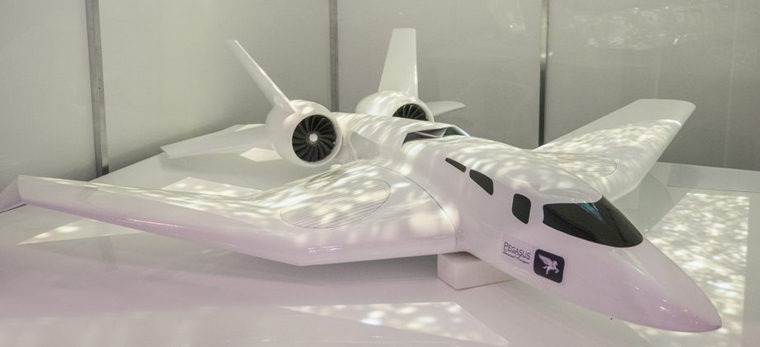 The range of the intended mission determines many aspects of the aircraft's design. A few eVTOL aircraft intended for intercity missions, like those being developed by Lisa Airplanes and Pegasus Universal Aerospace, have wings. Other vehicles, like Volocopter's multicopter, are intended for short-range, intercity missions.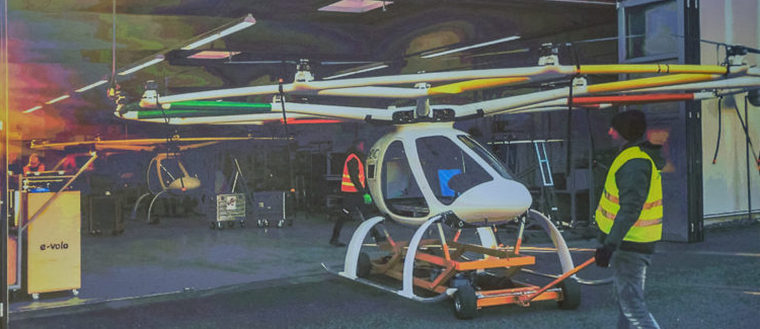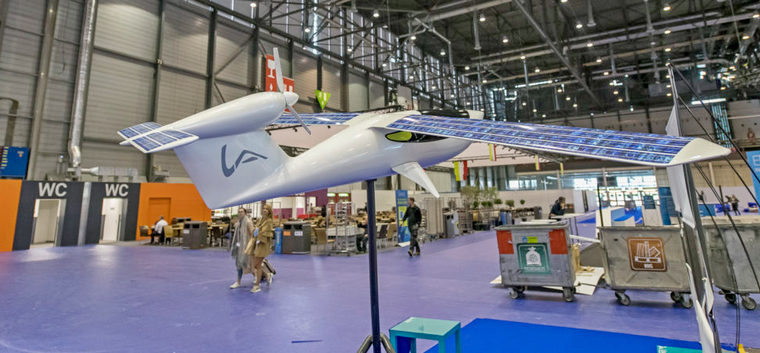 The fact of the matter is that eVTOL, electric power, intercity transport modules and drone deliveries are here to stay. In a few short years, electric vertical take-off and landing (eVTOL) has gone from a dream to a fast-growing new sector, where aviation's "big iron" manufacturers and tech start-ups are investing more than $1 billion a year. Companies of all sizes, in many countries, are developing an amazing diversity of vehicles and urban air mobility concepts that can complement business aviation.
EBACE2019 was characterized by new products, new business models, new investment opportunities and a new generation of aviation professionals determined to make their mark. "The excitement and enthusiasm surrounding this year's show has been palpable throughout the week," said EBAA Secretary General Athar Husain Khan.
Two visitors to EBACE summed it all up: "EBACE remains the best opportunity in Europe to see the largest number of our customers in one venue," one said whilst another added, "EBACE is the best business aviation show in Europe. We were able to meet with clients and suppliers…to give them a better understanding of our company and our mission. Everyone we needed to see was there!"