Oshkosh 2019 Day Six- A pictorial Review
By Willie Bodenstein

This was our last day at Oshkosh 2019 but this does however not conclude our review series. Over the next weeks we will bring you more about AirVenture, including the Warbirds section, the Seaplane base and more as well as reviews from our UK tour.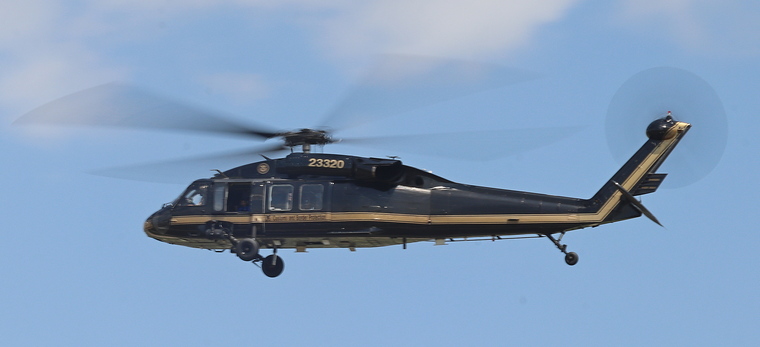 The Sikorsky UH-60 Black Hawk is a four-blade, twin-engine, medium-lift utility helicopter manufactured by Sikorsky Aircraft. US Customs and Border Protection Office of Air and Marine (OAM) uses the UH-60 in its operations specifically along the southwest border. The Black Hawk has been used by OAM to interdict illegal entry into the U.S. Additionally, OAM regularly uses the UH-60 in search and rescue operations.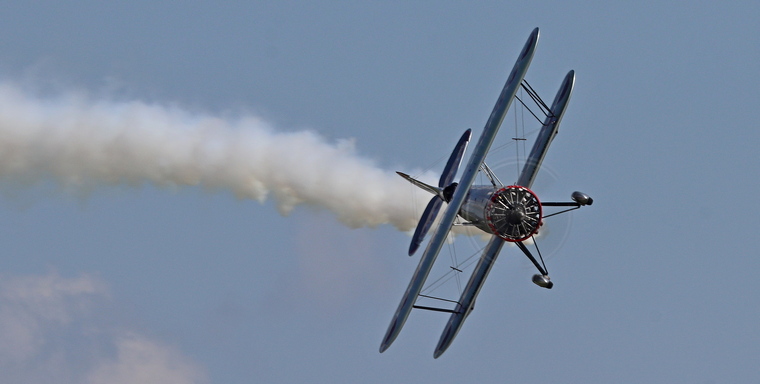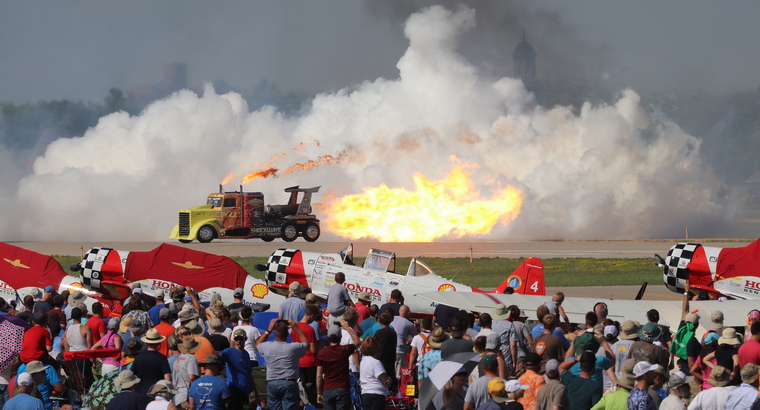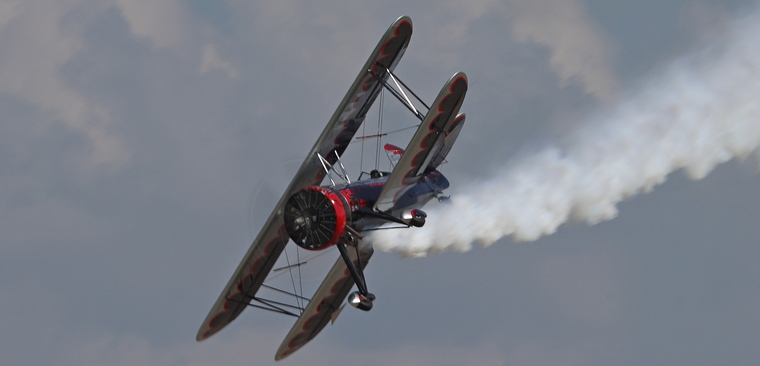 Kyle Franklin in Dracula and the Shockwave Jet Truck. The truck has three Westinghouse J34-48 jets, which allow the truck to complete the quarter-mile in 6.63 seconds at a speed of 376 miles per hour (605 km/h). It currently holds the world record for jet-powered full-sized trucks.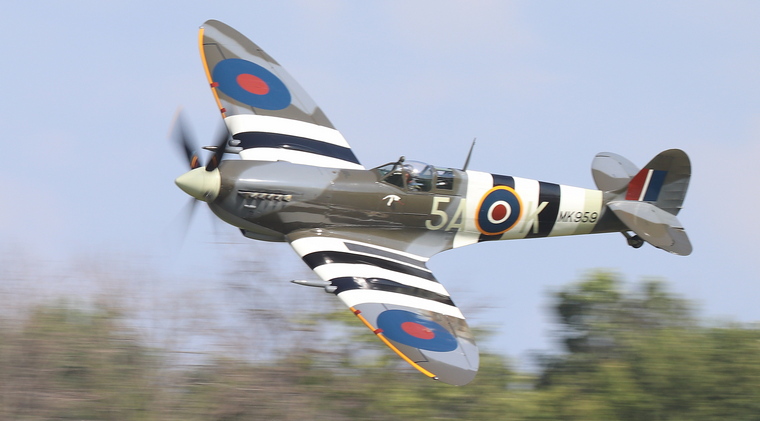 The Spitfire was again part of the afternoon's military display.




Here in formation with a 'Razorback' Mustang.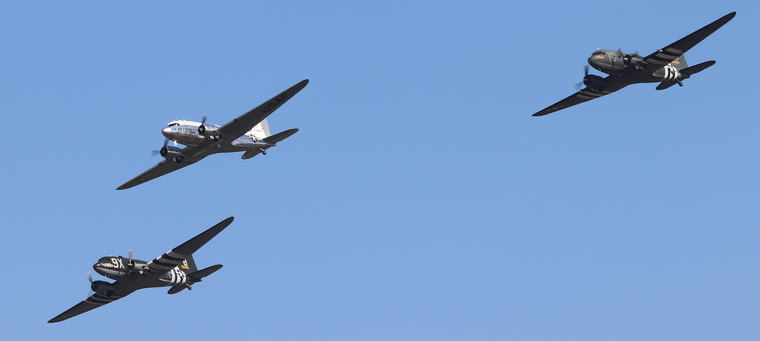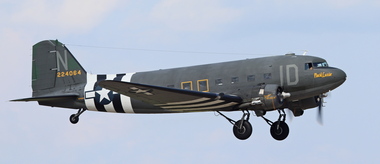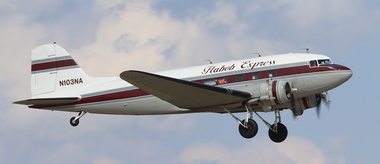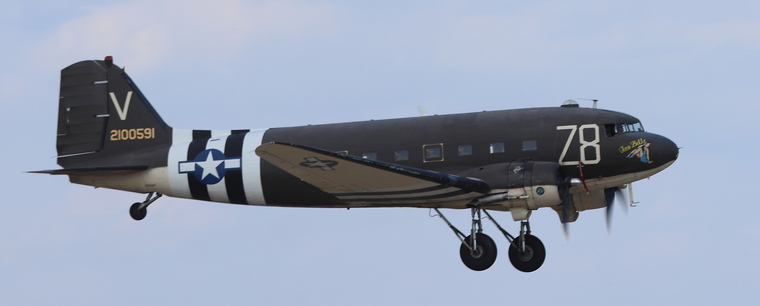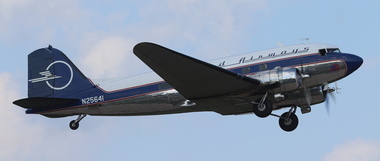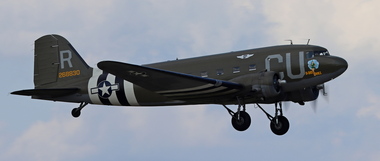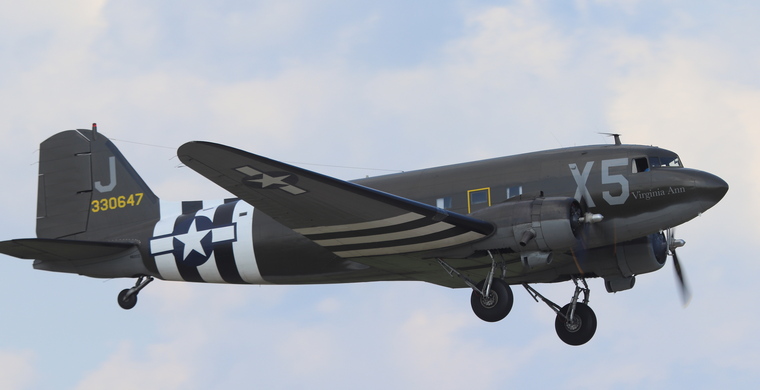 Paying tribute to the WWII Normandy Invasion were these DC-3, all of which earlier this year were part of the re-enactment of the invasion over the beaches of Normandy, France.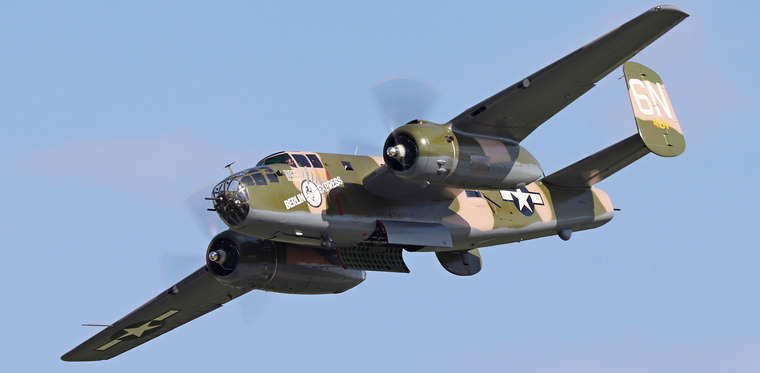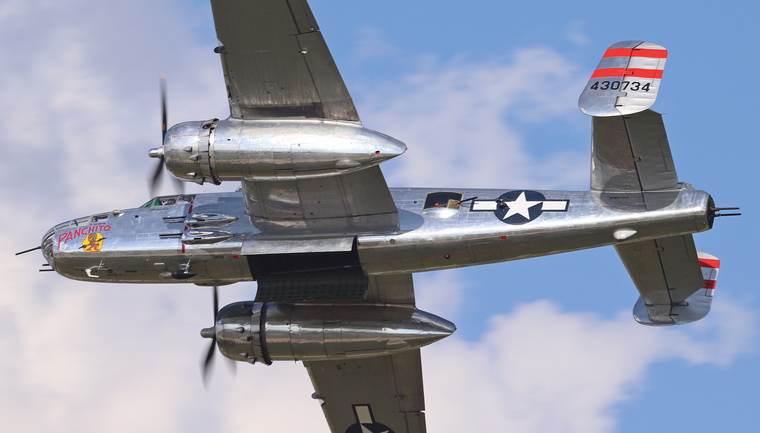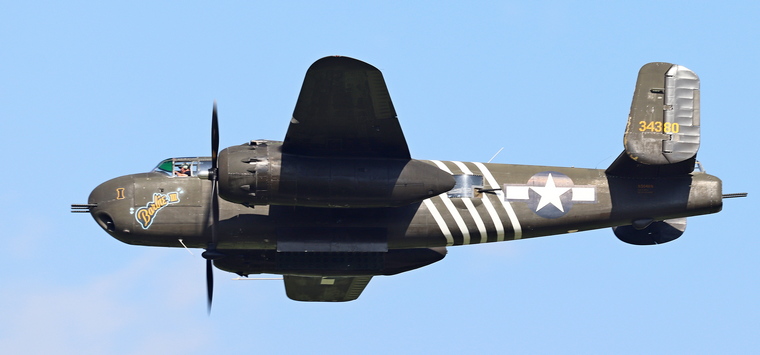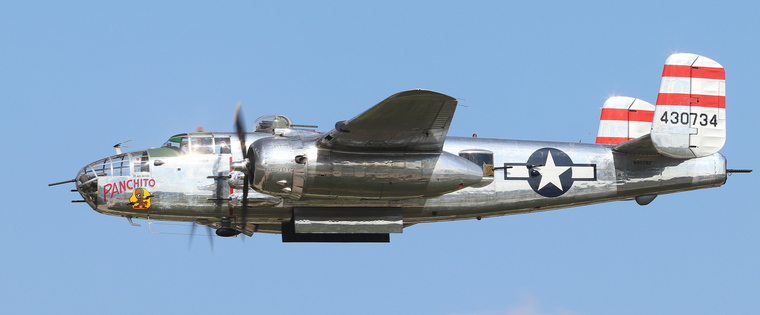 On Saturday 18 April 1942 sixteen B-25B Mitchell medium bombers left a US aircraft carrier on what was to become one of the most daring raids during WWII. The Doolittle Raid was commemorated at Oshkosh 2019 during the Saturday Airshow.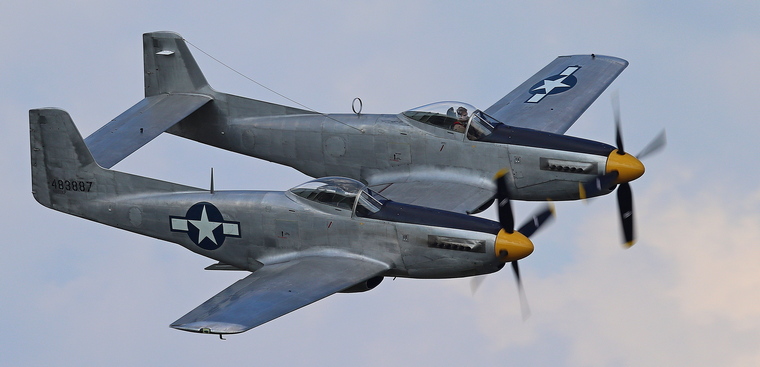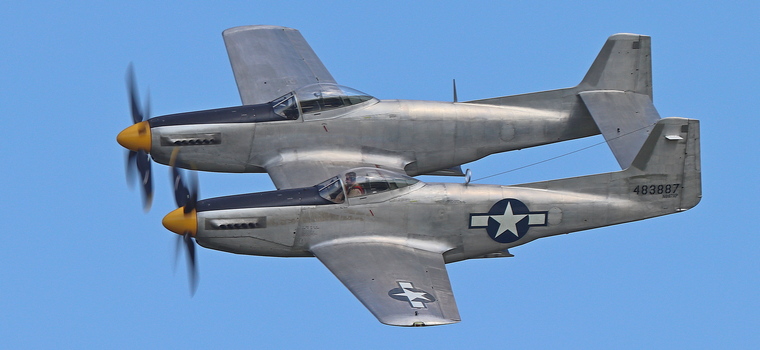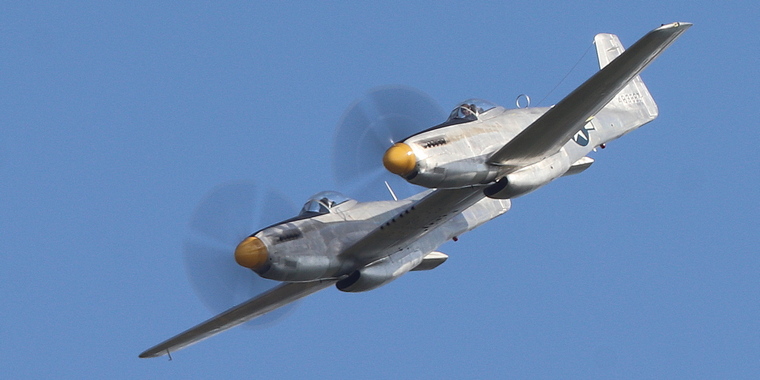 The world's only flying twin mustang XP-82 was part of the day's military display. One of only five Twin Mustangs left in the world, it took more than a decade of labour and an untold amount of money for the ultra-rare XP-82 before she again took to the skies earlier this year.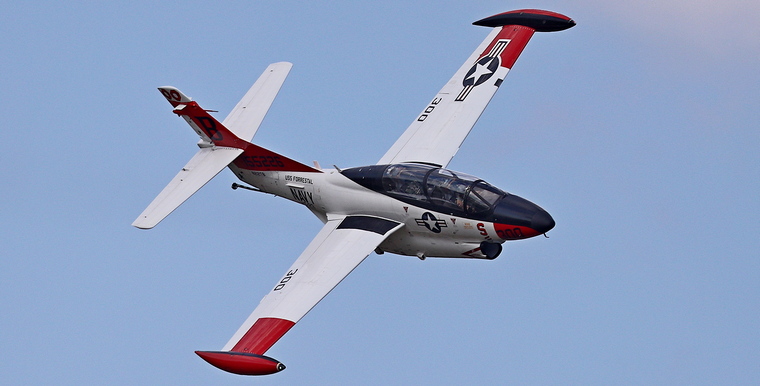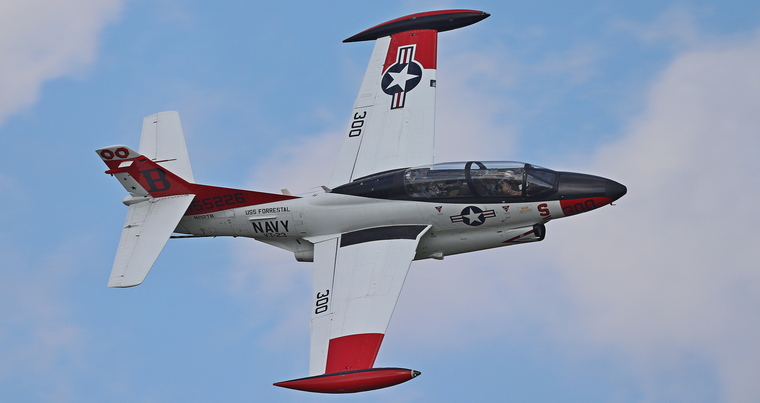 When North American designed the T-2 Buckeye, they designed it to be not only tough, but also to be extremely stable and forgiving training platform. This garnered the straight-winged T-2 a special place when it came to advanced spin training. Though now retired from service, the Air Force's Test Pilot School at Edwards Air Force Base contracts one of the few Buckeyes in private hands for this use from time-to-time.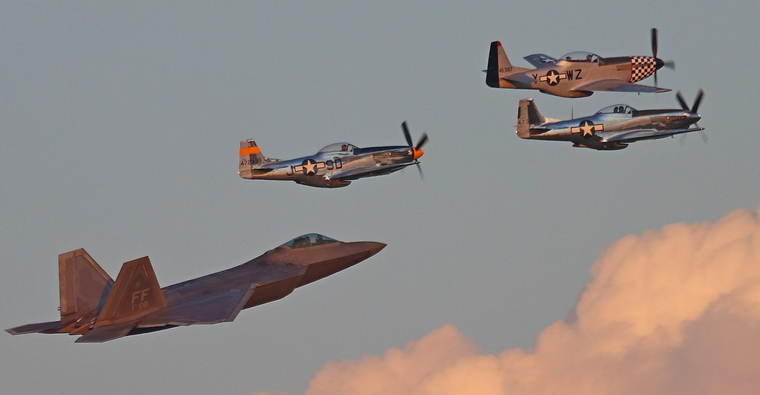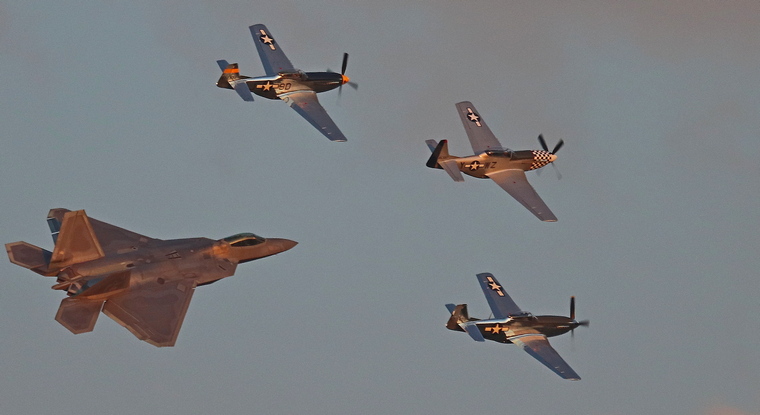 The show concluded with a display by a F-35 in formation with three Mustangs.


The final show for 2019 was held on the Sunday but we missed that as we departed back home after a month abroad, two continents, nine, airshows and the Mach Loop in Wales.
Next week we will take you on a walkabout tour of the world's biggest fly-in.

Copyright © 2023 Pilot's Post PTY Ltd The information, views and opinions by the authors contributing to Pilotís Post are not necessarily those of the editor or other writers at Pilotís Post.