East Rand Flying Club hosted their annual fly-in on Saturday 2019-10-19 and over 40 aircraft flew in, with about 100 breakfasts served! This was despite the ANR and SA Landing Championships being concurrently held up the road at Brakpan. The weather was warm with little wind, with storm clouds building in the early afternoon. There was nothing dark about the reception and the lively aviation banter and a great breakfast was presented. The essence of what fly-ins are about is shown in the simplicity of the VP-1 cockpit.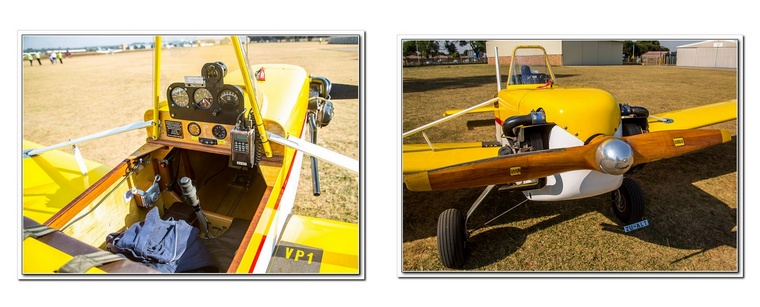 Initially the arrivals were slow, but when the pilots smelt that breakfast cooking, there was a steady stream of aircraft landing!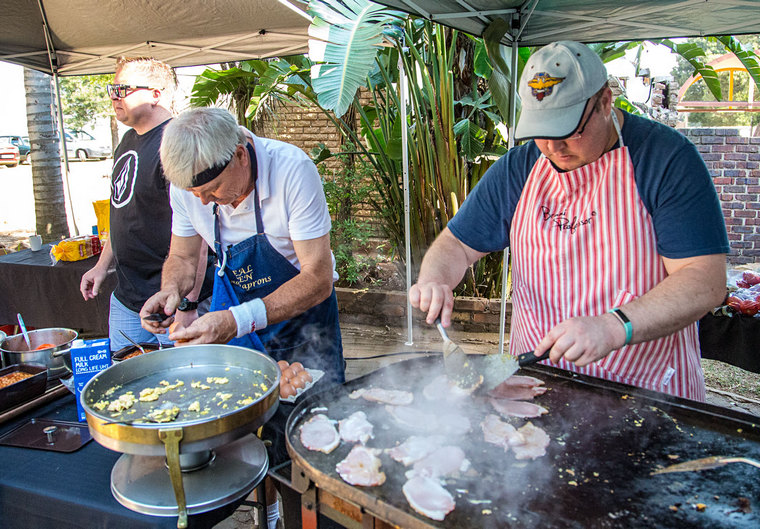 Marshalling was provided by the locally-based Academy, smartly turned out and all wearing hi-viz jackets for visibility to pilots. These enthusiastic young people are all apparently pilots and it was great to see them monitoring traffic and ready to provide clear directions for the pilots to park their aircraft.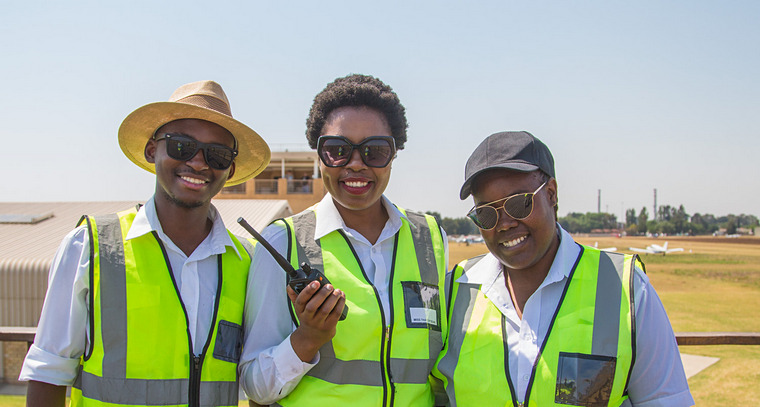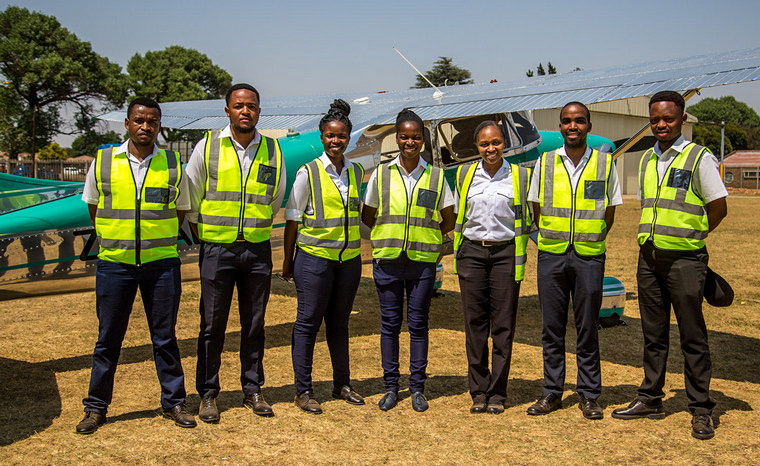 Aircraft attending extended from helicopters and gyros, through weight-balance trikes, other microlights (like the Thunderbird and Cheetah), motor gliders, an Evans VP1 Volksplane, Teeny Two, Savannahs, Jabiru's, Slings, RV's, Maule, Technam, Mooney, with a Rutan Long Ez, a Dornier and two Navions from Krugersdorp among others.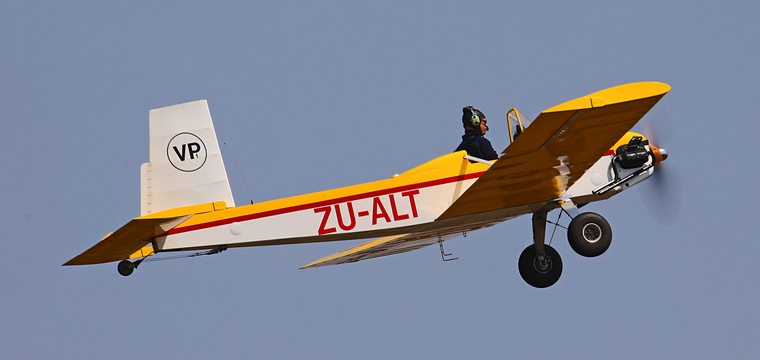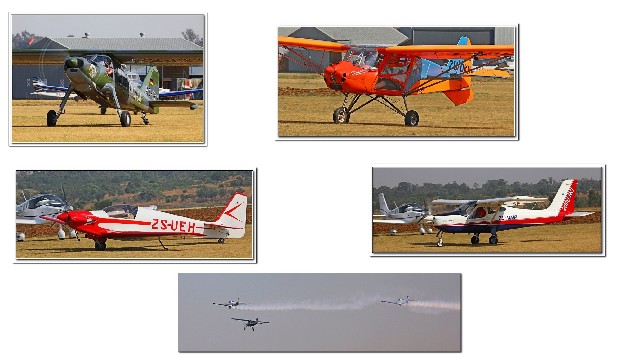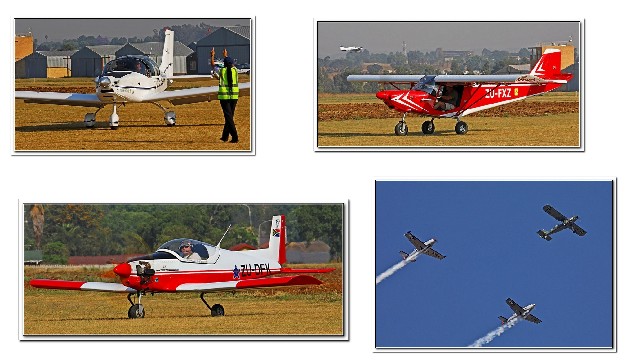 And then it was, as the old song says "time to say goodbye.." - some departures.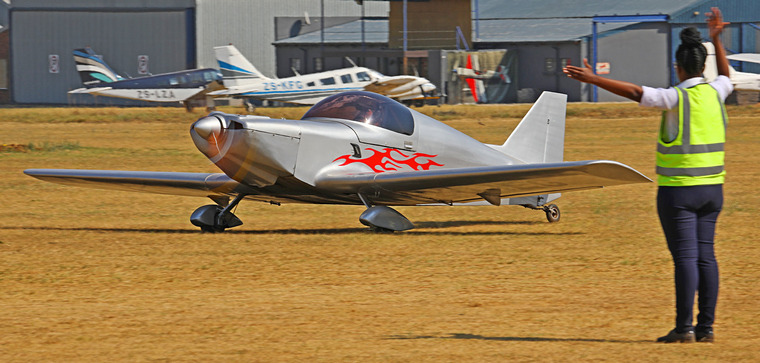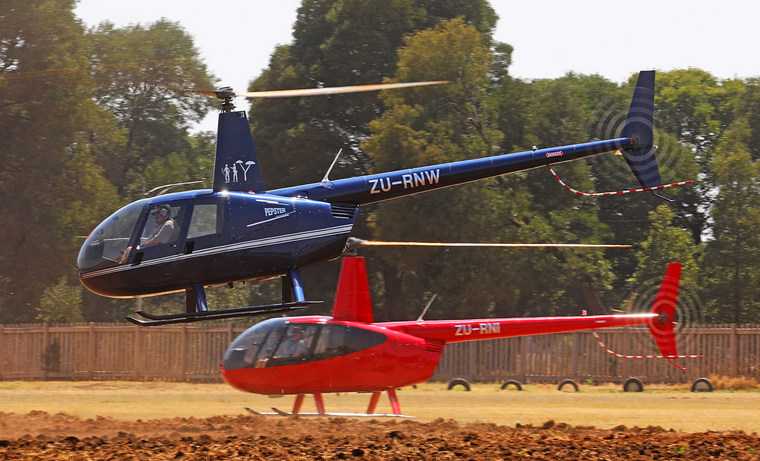 Dave Lister ready to start and then just lifting off the front wheel as he builds airspeed for takeoff in the Rutan Long Ez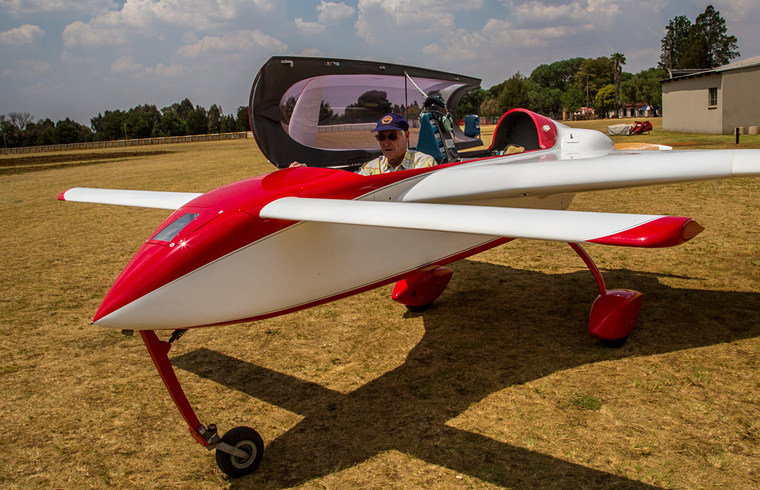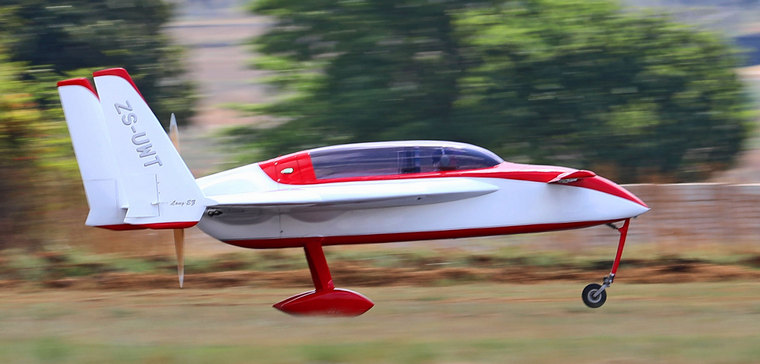 Thanks to the East Rand Flying Club for an excellent fly-in and a breakfast to fly for!