On Sunday 20th of October it was time for the last RC scale event of the year. With high temperatures expected for the day, the pilots knew they had to give it their all in order to score points.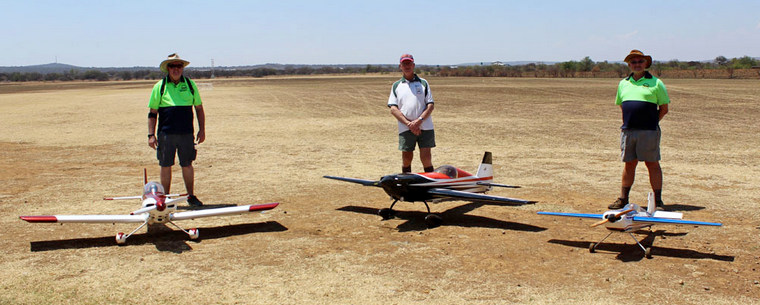 Koos, Ian and Jan with their trusty planes.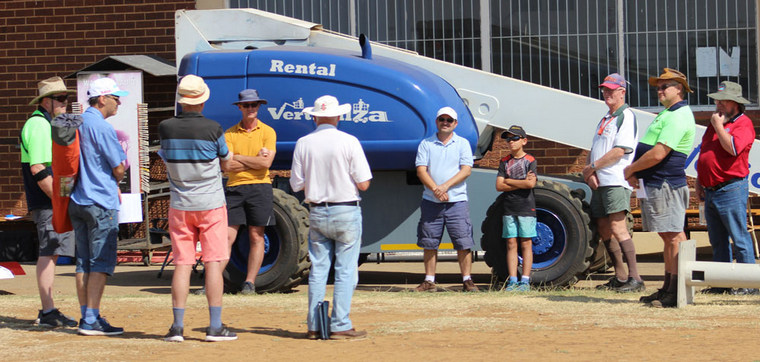 All competitions start with a briefing.

The event was hosted by Warthogs radio flyers, which is located close to the Roodeplaat dam. Four pilots originally entered for the event but one pilot had to withdraw from the competition due to mechanical problems.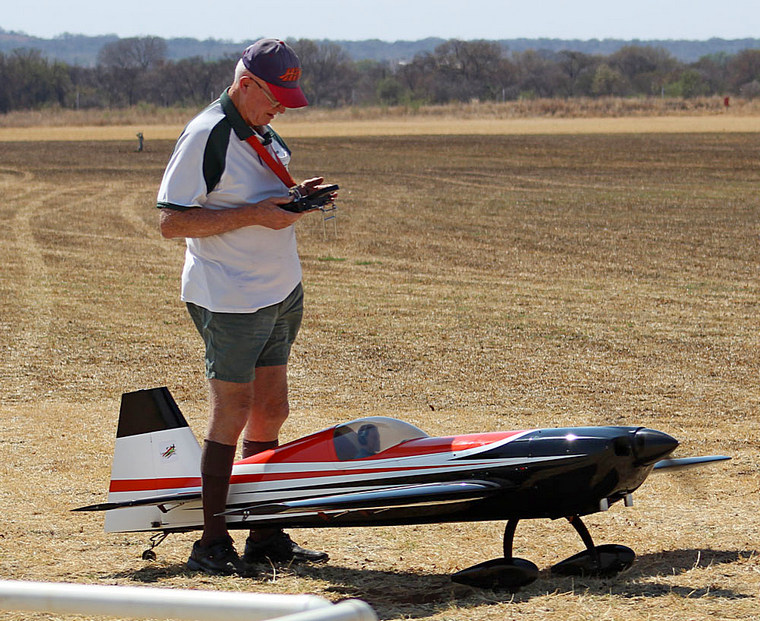 Ian doing an engine run up.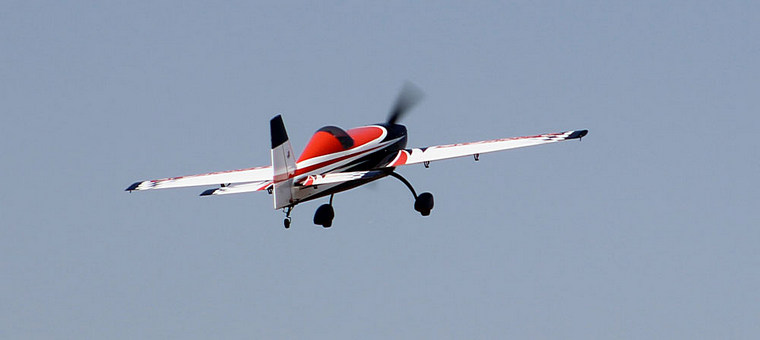 Seconds after takeoff.

With pilots briefing done and the judges settled in, it was Ian Edwards that took to the the sky first in his Extra 330sc. He showed our judges not only why he won an LSA competition a few weeks ago, but also what lots of practice and skill could accomplish. He flew two good rounds and ended on a total score of 2464 points, finishing in first position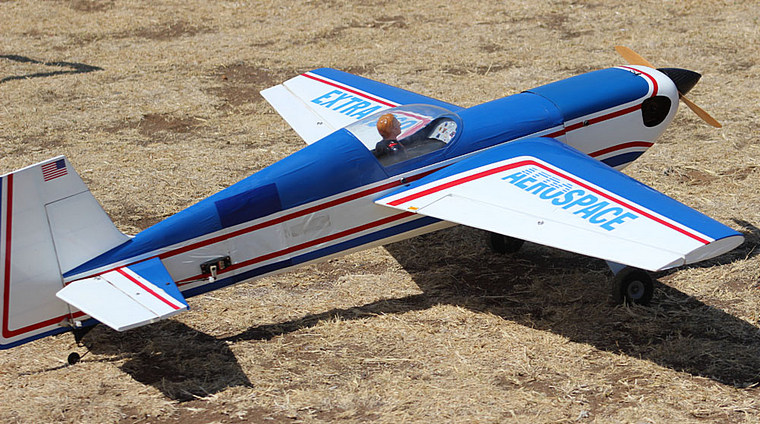 Jan's little Extra 260.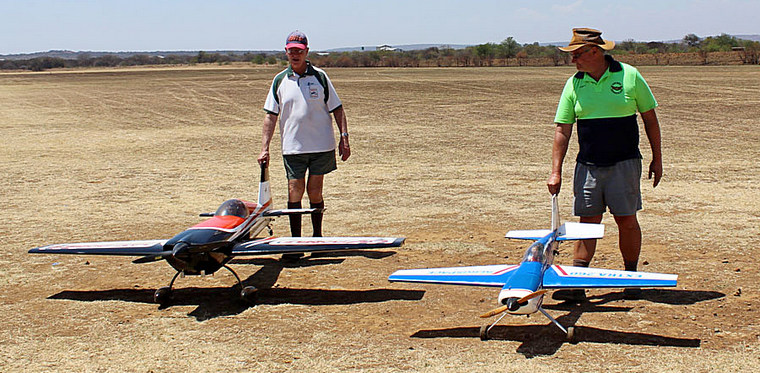 Jan and Ian both pushing their planes back.

Next pilot up was Jan Coetzer flying An Extra 260 in the original Patty Wagstaff colour scheme. This being only his second event, Jan showed improvement over his first competition. Unfortunately, on his first flight he was forced to make a dead stick landing but in the second round he improved, ending on a total score of 1957.5 points which was enough to earn him third place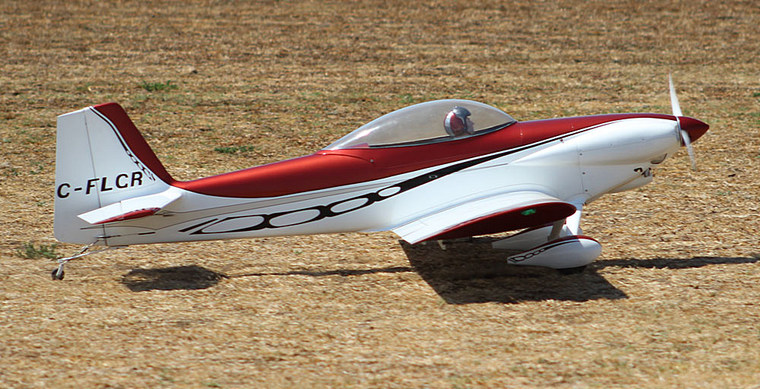 Koos's RV4.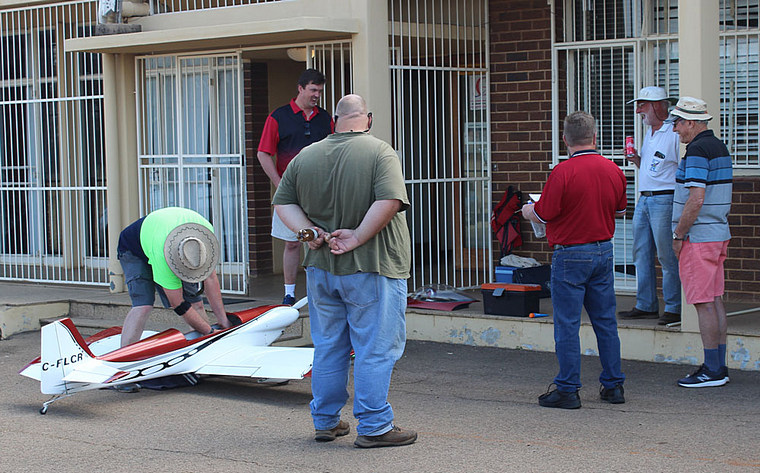 Hints and tips by the observers as Koos assembles the RV.

The last pilot for the day was Koos Pretorius flying his Vans RV4. Koos represented South Africa a few times with scale and made sure his scratch-built RV gave Ian a run for his money. Koos flew a flatter display while the other 2 planes did full aerobatics. Koos scored a total of 2305.6 points, which earned him second place.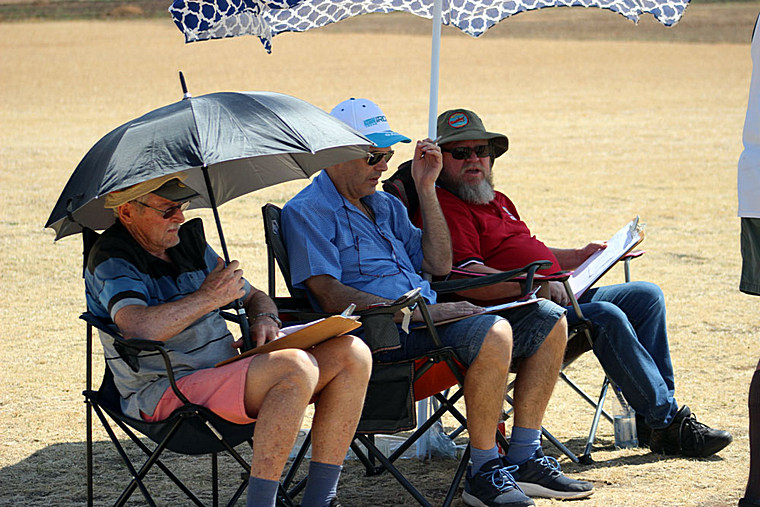 The judges for the event.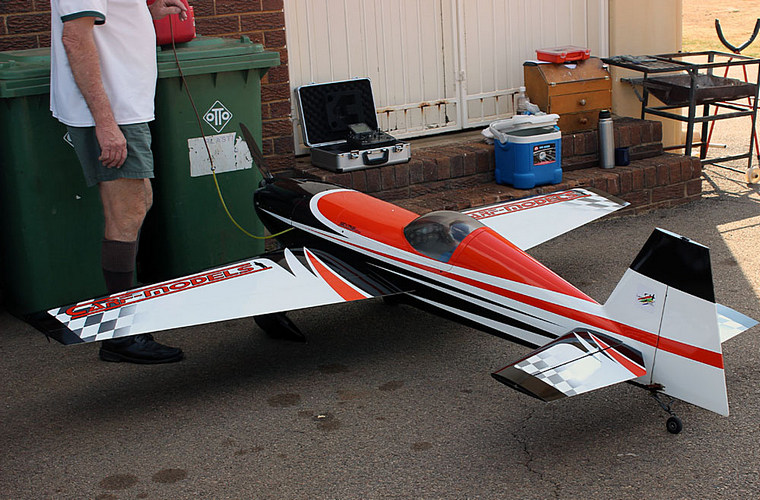 Ian fueling his plane.

With a few spectators, driving all the way to warthogs it was encouraging to see people starting to take an interest again in flying scale. The next event for these pilots will be the Nationals next year at Henley on Klip.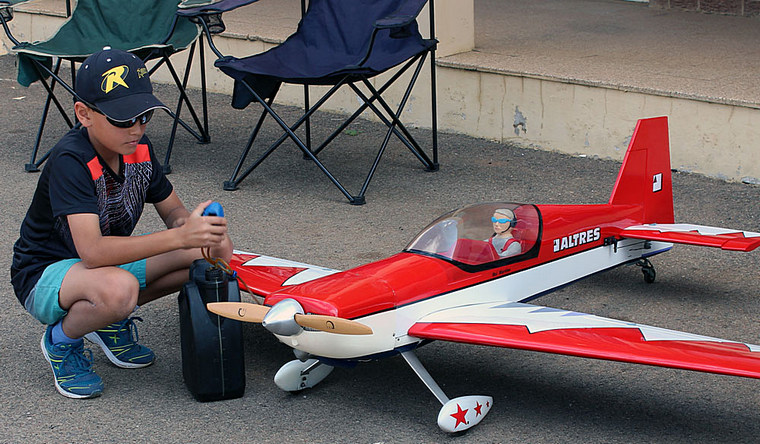 The plane that had to withdraw due to mechanical problems.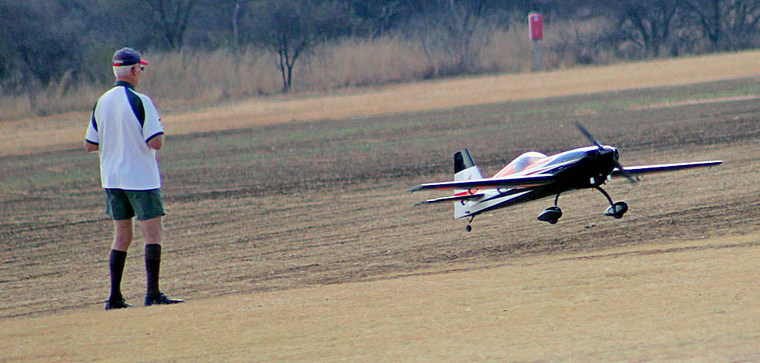 Ian landing.