Compiled by Willie Bodenstein


Founded in 1947, the National Business Aviation Association (NBAA) is a non-profit organization based in Washington, DC, United States that represents the business aviation industry's access to airports and airspace. Membership in the association surpassed 11,000 in 2016. The aim of the NBAA is to foster an environment that allows business aviation to thrive in the United States and around the world.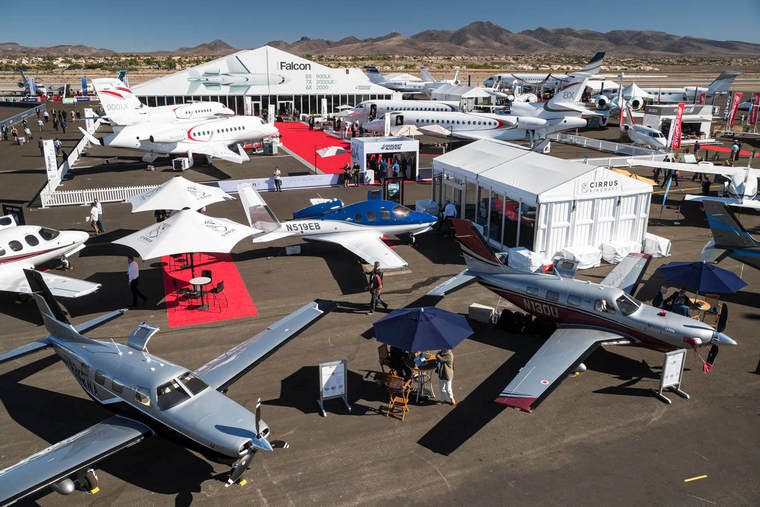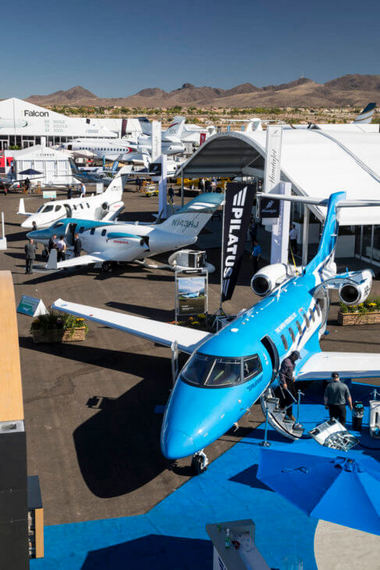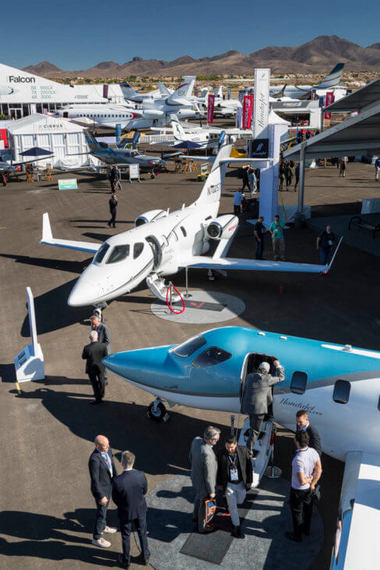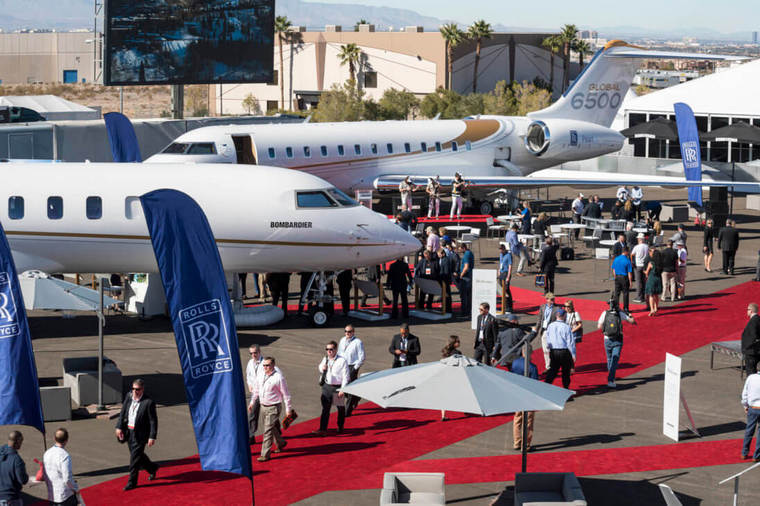 The NBAA's NBAA-BACE Business Aviation Convention & Exhibition drew more than 23,000 industry professionals in 2018 and is the world's largest civil aviation trade show. This event brings together business leaders, government officials, manufacturers, corporate aviation department personnel and all manner of people involved in nearly all aspects of business aviation.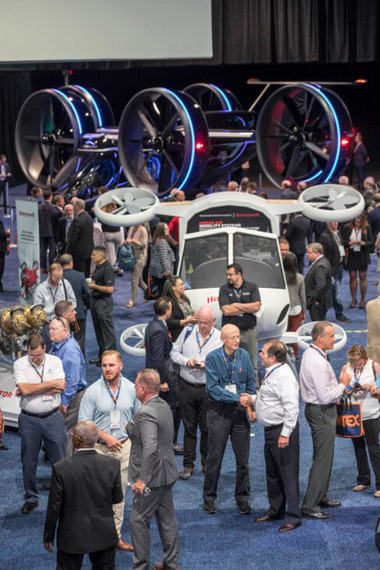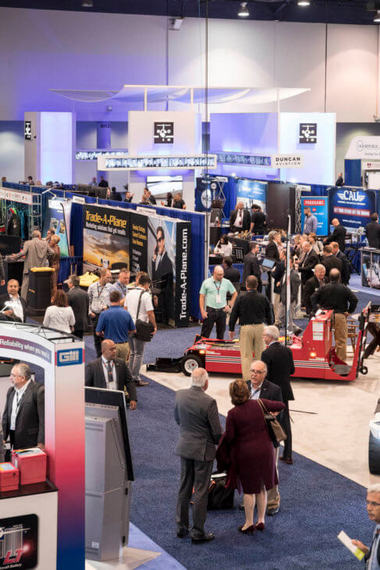 Business aviation's commitment to a more sustainable future will be in focus at NBAA-BACE 2019. From a historic fly-in of aircraft using sustainable aviation fuel (SAF) to high-profile education sessions about green technology, the show shone a light on the industry's efforts to ensure a cleaner future.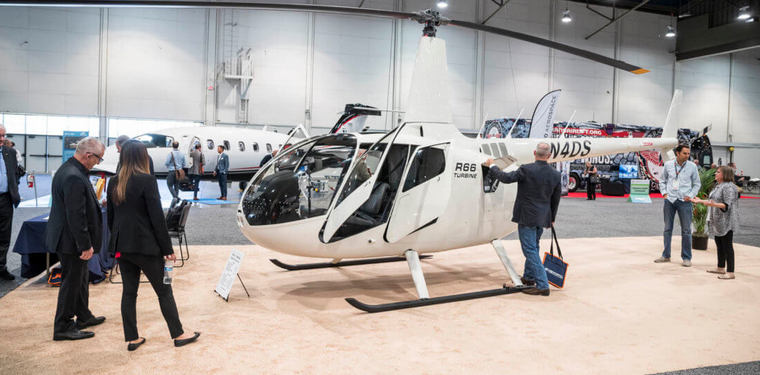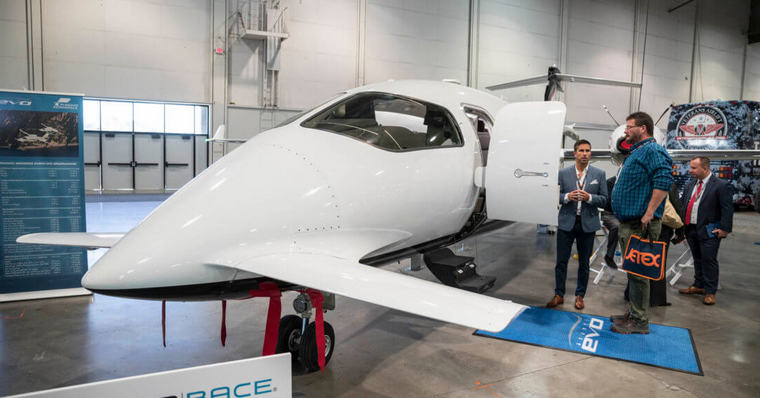 A captivating indoor aerial drone light show kicked off the Day one and aviation leaders announced a new Business Aviation Global Sustainability Summit, to be held next March in Washington, DC, aimed at accelerating the availability and use of sustainable aviation fuels (SAF).
The exhibitors list read like a who's who in business aviation. All the major players were present at Las Vega's airport, the venue of this year's convention.
BOMBARDIER SEES RANGE INCREASE WITH GLOBAL 5500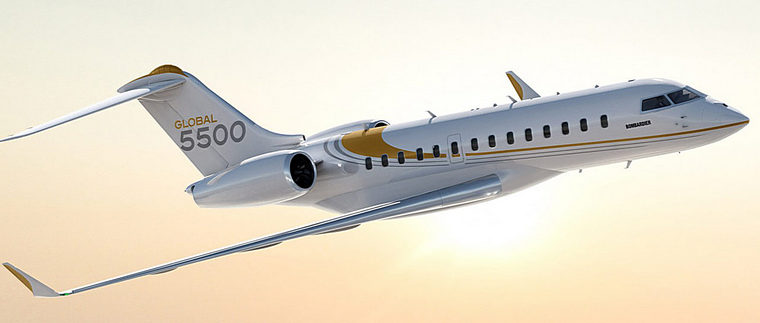 Bombardier Aviation's Global 5500 will have slightly greater range than first anticipated, the Canadian airframer announced. The new member of the Global family will fly 200 nm farther-to 5,900 nm at Mach 0.85.


"We are thrilled to offer this extended range to our customers," said Bombardier Aviation president David Coleal. "The rigor and innovation behind our Global 5500 aircraft design and test program have allowed us to deliver enhanced performance without compromise. Not only are we standing by our commitment of certifying and bringing to market an exceptional aircraft on time, but we are also exceeding expectations along the way." Coleal added the 5500's extended range was discovered during its flight-test program involving two flight-test vehicles.
GULFSTREAM UPS THE ANTE WITH NEW G700 FLAGSHIP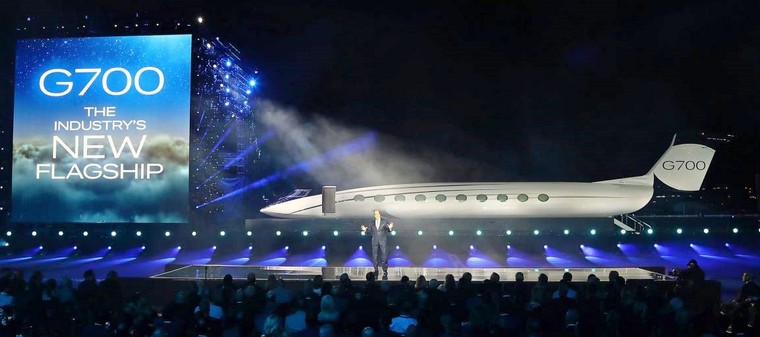 Gulfstream Aerospace unveiled the G700 as its newest flagship last night at its NBAA-BACE static display at Las Vegas Henderson Executive Airport. Qatar Executive is the announced launch customer, while Flexjet is the first North American fleet customer.


Gulfstream's latest offering combines the best features of its G650ER and recently certified G500/600, resulting in a $75 million twinjet with an NBAA IFR range of at least 7,500 nm. The G700 has a five-living-area cabin. The two first-test aircraft (T1 and T2) have already rolled off the company's G650 production line in Savannah, Georgia, and are now undergoing several months of ground tests before a planned first flight in the first half of next year. Service entry of the G700 is expected to follow in 2022.
Though touted as an all-new airplane, the fly-by-wire G700 is actually a 10-foot stretched derivative of the G650, with which it also shares the same nose and wing. The jet also borrows the G500/600's Symmetry flight deck, while adding a redesigned tail with lower height for easier hangar access, swoopy winglets, and new Rolls-Royce Pearl 700 engines.
The G700 will have a maximum takeoff weight of 107,600 pounds and a maximum fuel load of 49,400. Balanced field length at mtow is 6,250 feet, while the landing distance is 2,500 feet at an as-yet-unspecified "typical landing weight."
PILATUS UNVEILS NGX, ITS THIRD-GENERATION PC-12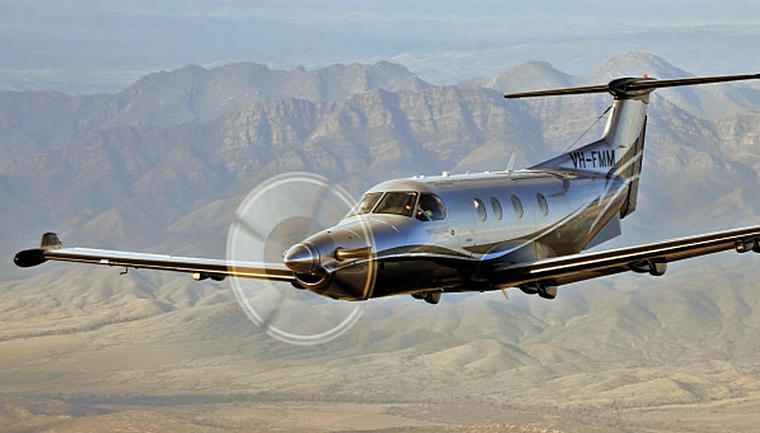 For the third iteration to its venerable PC-12 single-engine turboprop (SETP), Swiss airframer Pilatus Aircraft unveiled a new variant that includes a complete redesign of the cabin, new avionics, and a new variant of the Pratt & Whitney Canada (P&WC) PT6A powerplant found on the first two generations of the airplane, in addition to a single power lever.

Under development for more than three years, the NGX began flight testing in December 2017 and is expected to receive FAA and European Union Aviation Safety Agency certification in December. Deliveries of the $4.39 million airplane ($5.37 million for the executive configuration) are expected to begin in the second quarter of next year.
Powering the NGX is the new P&WC PT6E-67XP, which features a dual-channel integrated electronic propeller- and engine-control system that provides full digital envelope protection, precise and intuitive engine control, reduced pilot workload, and optimized power.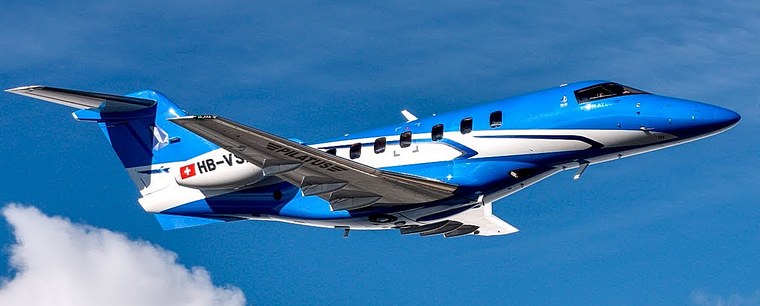 The company also had its PC-24 on display

On the flight deck, PC-12 NGX pilots will find what Pilatus is calling an Advanced Cockpit Environment (ACE) with Honeywell Epic 2.0 avionics and a new touchscreen avionics controller with integrated bezel contour grips intended to stabilize the pilot's hand in turbulence. ACE's standard safety features are a new emergency descent mode and tactile feedback aimed at helping pilots avoid unintentional excessive bank angles.
CESSNA DENALI FIRST FLIGHT DELAYED TO 2020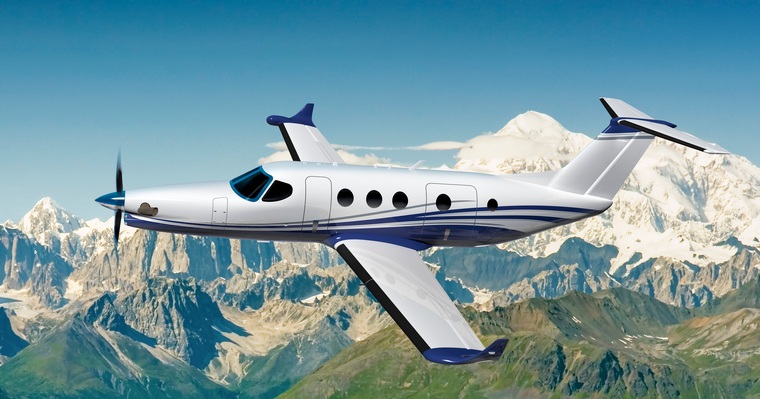 With five development engines assembled and more than 1,600 hours of combined operation between engine test hours, GE Aviation's new Catalyst turboprop engine is progressing toward a flying testbed for the launch application, the Textron Aviation Denali. However, the engine maker won't deliver the first Denali flight-test engine to Textron Aviation until sometime in 2020, GE officials confirmed on the eve of NBAA-BACE.

Textron, which plans to use the Catalyst on its clean-sheet Cessna Denali turboprop single, had earlier planned to fly its first test aircraft by year-end. "Given the delay in the engine delivery, we are not putting a timeline on first flight of the Denali," the Wichita airframer said. "Textron Aviation is pleased with the performance of the engine, and Catalyst development testing has met or exceeded the program requirements."
Catalyst testing milestones include more than 1,000 engine cycles with hot starts and cold starts in temperatures between -65- and 125-degrees Fahrenheit. It also reached FL410 in an altitude chamber, and the first engine certification test-PT loss of load-was completed earlier this month. Two component certification tests have also been completed: GGT overspeed and HPC overspeed.
EMBRAER HITS JACKPOT WITH $1.4B FLEXJET ORDER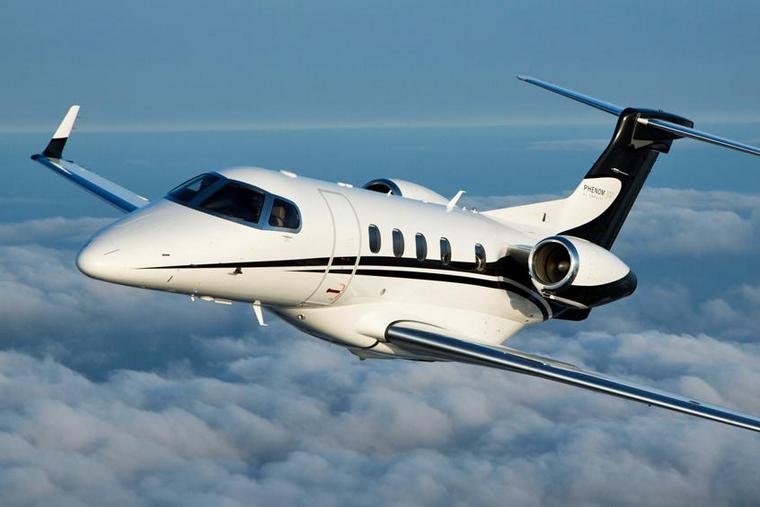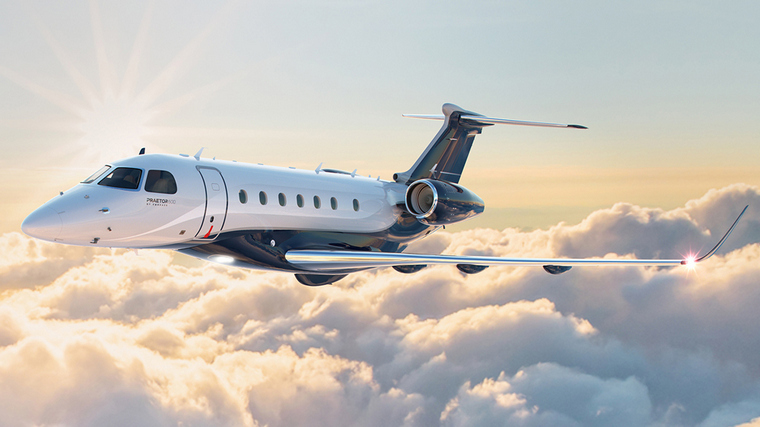 Fractional provider Flexjet revealed a $1.4 billion firm order at NBAA-BACE for 64 Embraer Phenom 300Es and Praetor 500/600s, making it the fleet launch customer for the latter. Praetor 500 deliveries to Flexjet will start next month. Under the deal, the Cleveland, Ohio-based operator will also convert its Legacy 450 fleet into Praetor 500s under an FAA-approved modification.

Delivery of the Praetors will mark the fourth time that Flexjet has introduced new Embraer aircraft to the fractional market. Previous introductions were the Legacy 600 in 2003, Phenom 300 in 2010, and Legacy 450 in 2016. Its current Embraer contingent includes Phenom 300s and Legacy 450s.
"The Legacy 450 is the mainstay of Flexjet's midsize fleet," Embraer Executive Jets president and CEO Michael Amalfitano told AIN. "It sells out shares in these twinjets every year. The Praetors are the most technologically advanced and most disruptive aircraft, created to dominate the midsize and super-midsize business jet market," added Amalfitano. "And we couldn't be more delighted that Flexjet, our partner for more than a decade, is making the most modern aircraft available to its owners."
In anticipation of this order, Flexjet has been aggressive in recruiting pilots this year and recently met its 2019 goal of hiring 175 new pilots," the fractional provider said.
PIAGGIO AEROSPACE EXHIBITS AT LAS VEGAS NBAA-BACE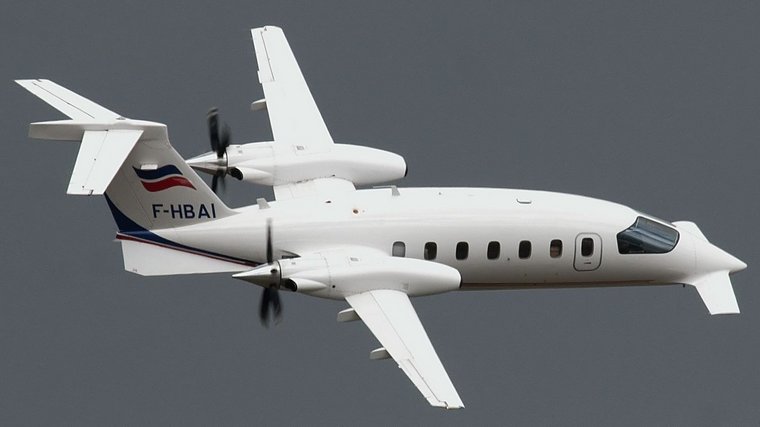 The Italian manufacturer showcased a new Avanti EVO at the indoor Static Display area of the Las Vegas Convention Center (IS20).

Entirely designed and manufactured at the aerospace excellence center in Villanova d'Albenga in northwestern Italy, the aircraft on display represented the latest generation of the legendary P.180, a twin-engine turboprop that combines style, efficiency, performance and low fuel consumption. This technologically advanced model is perfect for business and charter flights and is already operated for special missions by the Armed Forces, Government agencies and private operators, in numerous applications.
With a balance sheet reflecting $930 million in orders and commitments, Piaggio also announced at NBAA-BACE 2019 the impending launch of a public tender for the insolvent company, a new agreement for the sale of at least 10 Avanti Evo turboprop twins, and plans to introduce two corporate shuttle versions of the eight-passenger aircraft.
The figure represents close to $300 million in contracts from its engine and customer-support units, and new aircraft and other contracts anticipated by year-end to total some $630 million. The latter figure includes one of at least 10 Evos Saudi Arabia's Al Saif Aviation has agreed to purchase, also announced yesterday.
The public tender offer will come in mid-November, said Vincenzo Nicastro, the government-appointed extraordinary commissioner charged with managing the company while it restructures. Based on the response from more than 40 companies to a request for letters of interest early this year, he expressed confidence that a suitable buyer will come forth. Any deal will require government approval.
HONDA AIRCRAFT COMPANY DISPLAYED THE FIRST MEDEVAC CONFIGURATION INSTALLATION ON A HONDAJET ELITE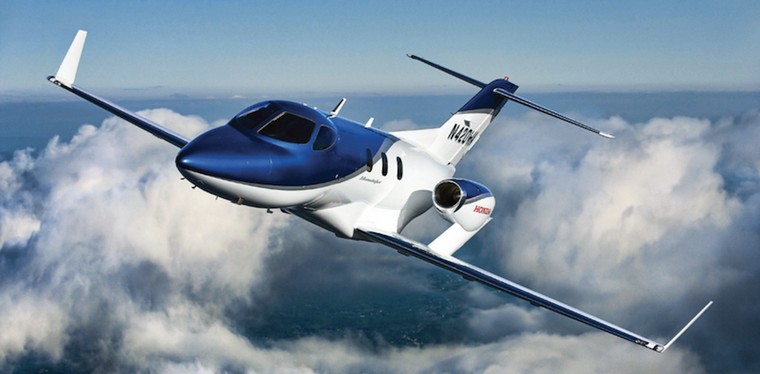 The medevac configuration was installed on a HondaJet Elite owned by Wing Spirit, an air ambulance and charter company based in Hawaii. A mockup of the HondaJet Elite medevac configuration will be displayed at Honda Aircraft Company's booth at NBAA-BACE.

"We are pleased to announce the installation of the first medevac configuration on the HondaJet. We are confident the aircraft's size, efficiency, speed and cabin comfort are well-suited to these special missions in the Hawaiian Islands," said Honda Aircraft Company president and CEO Michimasa Fujino.
Honda Aircraft Company continues to strengthen its service and support capabilities as it expands its service network around the world. The company announced the addition of a Northeastern United States service center in Wilmington, Delaware. flyADVANCED is an FAA 145 Repair station with airframe, power plant and radio ratings, Garmin Dealer and Service Center and mobile repair capability.
ROLLS-ROYCE UNVEILS PEARL 700 ENGINE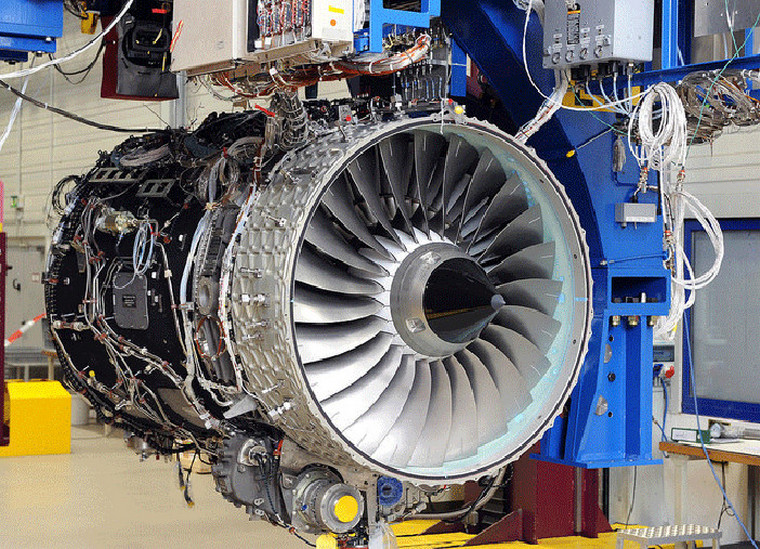 Rolls-Royce unveiled the new Pearl 700 engine at NBAA-BACE 2019. The 18,250-pound-thrust engine will power the just-announced Gulfstream G700 ultra-long-range business jet.

The Pearl 700 combines the company's Advance2 engine core technology, a new low-pressure system, and various design and material changes to deliver 8 percent more takeoff thrust, a 12 percent better thrust to weight ratio (8 percent more thrust and 4 percent less weight), 3.5 percent less fuel burn, and 5 percent greater efficiency compared to the company's BR725 engine on the current-production G650.
The new engine will meet or exceed Stage 5 noise standards and have nitrous oxide emissions that are projected to be 35 percent below the CAEP/6 standard. It is being developed at Rolls-Royce's Center for Business Aviation Engines in Dahlewitz, Germany.
The Pearl 700 features a 10-stage, high-pressure axial compressor; improved gearbox breather exhaust; new Safran-Aircelle nacelle; 24-blade, 51.8-inch blisked fan; bypass ratio in the 5:1 range; high-pressure compression ratio of 24:1 (compared to 16:1 on the BR725); six blisked stages; low-emission combustor; two-stage shroudless high-pressure turbine; and an enhanced four-stage low pressure turbine.
BOEING INKS TWO BBJ 787-9 ORDERS FROM ONE CUSTOMER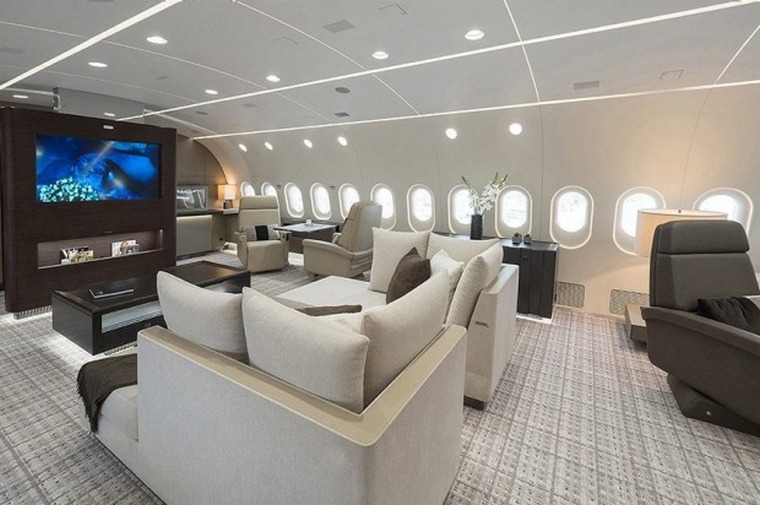 Boeing Business Jets has revealed orders for two BBJ 787-9 Dreamliner's, placed in August by a single undisclosed customer, with a combined list price value of $564 million. That brings orders for the VIP variant of the all-composite widebody to 16.


"The BBJ 787 program has won over other government and private customers who want to work, rest, and arrive refresh and ready for a productive day," said Ihssane Mounir, Boeing's senior v-p of commercial sales and marketing. The aircraft "offers our most discerning customers the ability to travel in ultimate comfort and fly directly to just about any city on earth," he said, adding, "We're talking about London to Sydney or Tokyo to Cape Town," given its 9,485-nm range.
Offering one of the most spacious cabins in the industry, according to the Chicago-based airframer, the BBJ 787-9 boasts 2,775 sq ft of space, providing "a large canvas for a range of interior design options to ensure ultimate comfort on short or long-distance flights."
It also offers amenities such as larger windows, a lower cabin altitude, smooth ride technology, cleaner and higher humidity air, and a quieter cabin compared to other BBJ models, the company said.
The 787 Dreamliner is the fastest-selling widebody airplane in history, according to Boeing, with orders for more than 1,450 from some 80 customers on six continents.
2019 NBAA-BACE 2019 definitely lived up to its promise of driving change in a rapidly changing and evolving industry. New modes of transport such as unmanned aircraft systems (UAS) and urban air mobility (UAM) vehicles formed a prominent part of this year convention.
Sustainability in business aviation was a dominant theme throughout the show, with around two dozen aircraft fueling enroute with SAF (Sustainable Alternative Fuels), a non-fossil power source that can reduce aviation's carbon lifecycle emissions by up to 80 percent. Every visiting aircraft that refueled at and departed from Henderson Executive Airport did so on SAF.