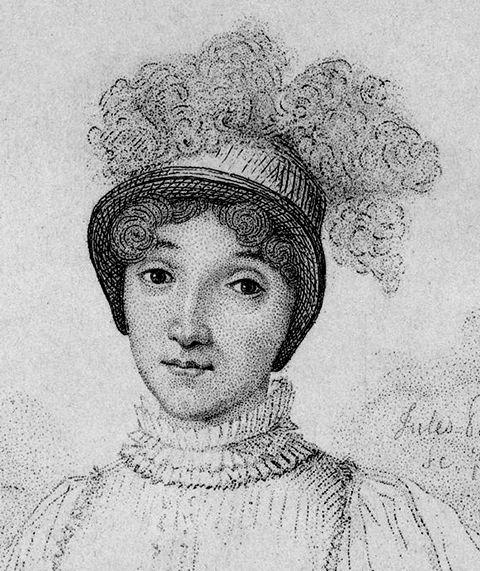 Image Jules Porreau / commons.wikimedia.org
. Born on 25 March 1778, Sophie Blanchard was a French aeronaut and the wife of ballooning pioneer Jean-Pierre Blanchard. Blanchard was the first woman to work as a professional balloonist, and after her husband's death, she continued ballooning, making more than 60 ascents.
Sophie made her first ascent in a balloon at the age of 26 with Blanchard in Marseilles on 27 December 1804. The couple who had faced bankruptcy as a result of Blanchard's poor business sense and believed that a female balloonist was a novelty that might attract enough attention to solve their financial problems.
They were right and Sophie drew the crowds. Soon known throughout Europe for her ballooning exploits, Blanchard entertained Napoleon Bonaparte, who promoted her to the role of "Aeronaut of the Official Festivals", replacing Andrť-Jacques Garnerin. On the restoration of the monarchy in 1814 she performed for Louis XVIII, who named her "Official Aeronaut of the Restoration."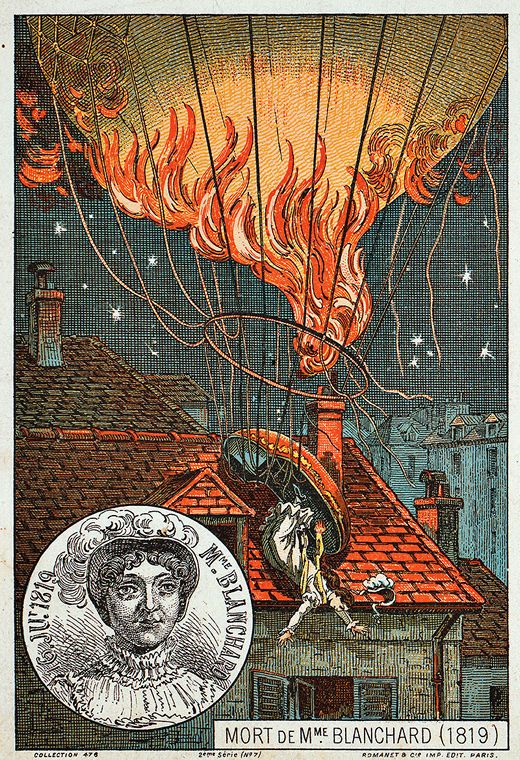 Sophie was more at home in the sky than on the ground. However, ballooning was a risky business for the pioneers. She was terrified of loud noises and of riding in carriages, but was fearless in the air and gave many displays in Italy.
In 1811 she travelled from Rome to Naples, splitting the journey in half with a stop after 60 miles (97 km), and later ascended again from Rome to a height of 12,000 feet (3,660 m) where she claimed that she fell into a profound sleep for a while before landing at Tagliacozzo.
Sophie crossed the Alps by balloon and on a trip to Turin on 26 April 1812, the temperature dropped so low that she suffered a nose bleed and icicles formed on her hands and face.
On 6 July 1819, the Tivoli Gardens in Paris, her hydrogen-filled balloon caught fire when she launched fireworks that ignited the gas in her balloon. Her craft crashed on the roof of a house and Blanchard, entangled in the surrounding net, fell to her death.