Compiled by Willie Bodenstein





SA AIRLINK TAKES ACTION AGAINST IASC TO FORCE REVIEW OF SA EXPRESS COMPLIANCE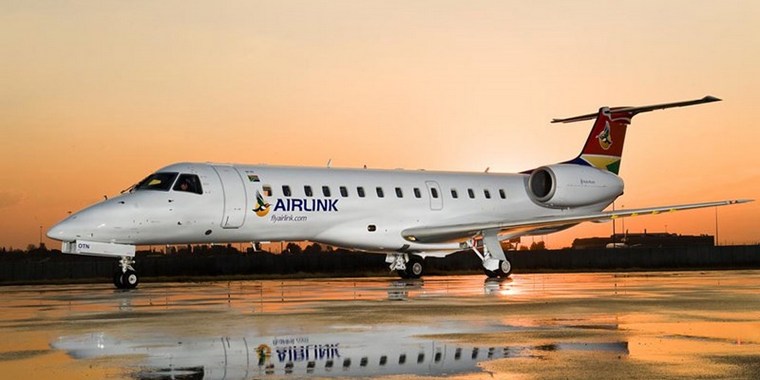 SA Airlink said that it would proceed with legal action to force South Africa's International Air Services Council (IASC) to review its decision to allow SA Express to take to the skies without following proper compliance requirements.
In a statement, SA Airlink said its objective was to ensure the consistent application of the law by the IASC when it considered the fitness and ability of any airline to sustain safe and reliable commercial international air services.
"In this instance, the IASC appears to have made its decision in the absence of any recent set of audited accounts for SA Express and disregarding the Public Enterprises Minister's (Pravin Gordhan's who represents the small airline's major shareholder of the government) advice to Parliament in September that the carrier was not a going concern and was "experiencing financial difficulties", the airline said.
SA Express and its holding company SAA were grounded for non-compliance in late August.
SA Airlink's objection is that the IASC's decision appears to ignore SA Express directors' and executive management's September briefing to Parliament on its liquidity crisis and resultant high level of aircraft unserviceability, which led to its inability to provide the regular, on-time domestic air services it advertised and for which it was taking customers' money.
COMAIR DECLARES A PROFIT, DESPITE A VERY CHALLENGING YEAR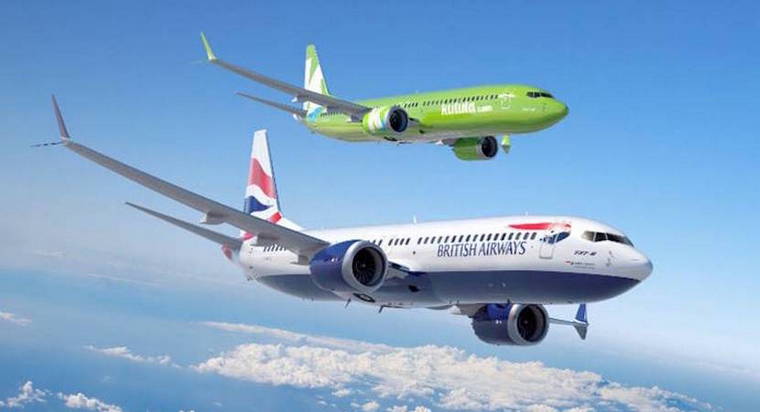 Kirsten King, Comair's Finance Director says, "The group has navigated a very difficult year that brought some unprecedented challenges, especially to our airline operations. The fact that Comair - South Africa's only JSE-listed airline operator - has maintained its unbroken record of profitable operations is testament to the prudent and farsighted approach adopted in its management, ongoing investment in diversification and innovation and the dedication of its personnel in day-to-day activity."
Earnings per share ("EPS") increased by 175% to 192.4 cents per share (prior year: 8 cents per share). Headline earnings per share ("HEPS") increased by 184% to 197.2 cents per share (prior year: 69.5 cents per share). Profit before taxation, excluding the SAA Settlement Amount ("normalised earnings") declined by 82% from R471m to R86m. Revenue performance grew by 9% compared to the previous year, due in part to a 4% increase in load factors and a 3% increase in average fare and 2% increase in combined sundry, ancillary and non-airline revenue.
The well documented problems with aircraft maintenance scheduling and parts inventories at SAA Technical in the first half was subsequently further compounded by the global grounding of the Boeing 737 MAX 8 in the second half of FY19. Comair took delivery of one of two 737 MAX 8 aircraft scheduled for delivery in the second half, shortly before the type was grounded.
The process to take back control of aircraft line maintenance is underway and progressing well. Good progress is being made with the 18-month transition of the Comair fleet from SAA Technical to Lufthansa Technik.
That bodes well, said Ms. King stated: "Despite ongoing economic and political challenges in our major markets, Comair is well-placed, with strong brands, skilled and committed staff, effective equipment, an efficient cost-base, adequate cash reserves and investment into the diversified, non-airline segment of the business, which is progressing well and on which we'll continue to focus."
ETHIOPIAN AVIATION ACADEMY GRADUATES 384 AVIATION PROFESSIONALS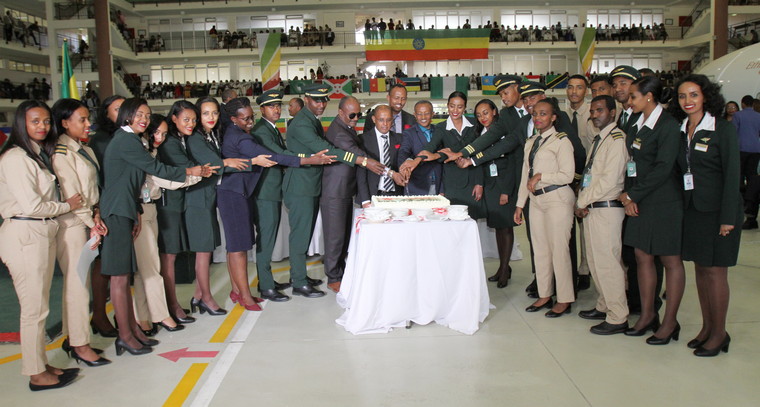 Ethiopian Airlines Aviation Academy (EAA), the largest and the most modern Aviation Academy in Africa, has graduated 384 professionals on 12 November 2019 at the premises of the academy.
The graduates include 67 pilots, 70 aircraft technicians, 109 cabin crew, 90 marketing as well as 48 catering professionals drawn from 7 countries. Diplomas and achievement awards were given to the graduates by Acting Chief Commercial Officer of Ethiopian Airlines Group, Mr. Esayas WoldeMariam.
Speaking at the ceremony, Mr. Esayas congratulated the graduates and remarked "The future of aviation mainly lies in the hands of well-trained and highly disciplined professionals. I am confident that the high-quality, industry-based training and skills you have acquired coupled with the global mind-set, soft skills and good values imbued in you through your education would prepare you to excel in your profession in the dynamic, hyper-competitive aviation industry.
Operating successfully since its establishment in 1956, Ethiopian Aviation Academy has significantly contributed towards alleviating the critical shortage of skilled aviation professionals. Ethiopian Aviation Academy is a full ICAO TRAINAIR Plus Member and IATA's Authorized Global Training Center and Accredited Training School.
SA EXPRESS TO REPLACE LOCAL FLIGHT ROUTES WITH DESTINATIONS ON THE AFRICAN CONTINENT



South African state-owned medium- to short-distance carrier SA Express has dumped local routes to focus on continental destinations as stiff competition in the market and crippling debt saw its flights grounded last week. The group said it had decided to leave the local routes on stiff competition from low-cost airlines.
It said it had asked the government for a R300million short-term financial boost to run its operations until it implemented its turnaround strategy.
It said the strategy, which has already cost it more than R1.2billion in historical debt, would include the downsizing on its staff complement. "The R1.2bn helped to resolve solvency issues, but not operational capital, what we are expecting as shareholder support will be sufficient for the short-term while we implement our strategy," interim chief executive Siza Mzimela said.
Last year the South African Civil Aviation Authority suspended its certificates of airworthiness for nine of the 21 aircraft operated by the airline, with the watchdog citing non-compliance in relation to 17 specific findings. A full complement of executives told the media that the airline had a clean bill of health after negotiating terms with key creditors, including Airports Company South Africa, which is owed more than R71m.

KQ AWARDED BY AFRICAN AIRLINES ASSOCIATION FOR ADVANCING AFRICAN CONNECTIVITY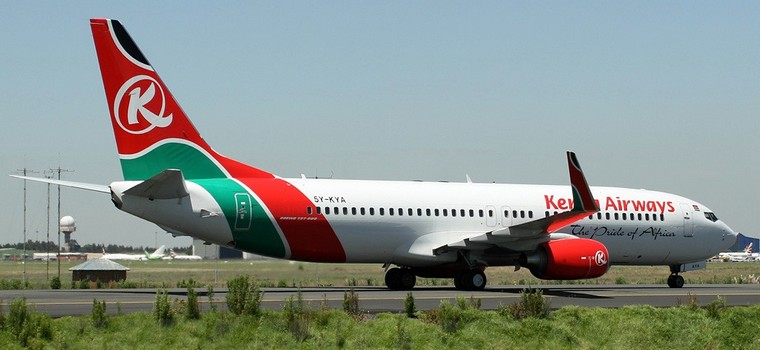 Kenya Airways has received the prestigious African Airlines Association (AFRAA) Airline of the Year Award for Best Improved in Intra-Africa Connectivity. According to AFRAA, the award recognised Kenya Airways for its remarkable contribution to intra-Africa connectivity through opening up the highest number of intra African routes within AFRAA membership in 2018.
Since the beginning of 2018, KQ has opened four routes in Africa including Mauritius, Mogadishu and Malindi and increased frequencies and capacity to destinations such as Cape Town, Seychelles, Zanzibar, Kigali, Bujumbura Mauritius, Livingstone, Victoria falls and Kilimanjaro.
Recently, KQ was also voted Africa's leading Airline, Business class, for the 6th time in a row and for the 2nd time as Africa's leading airline, Economy class during the World Travel Awards.
GOVERNMENT OF GHANA SIGNS LETTER OF INTENT TO PURCHASE UP TO SIX DASH 8-400 AIRCRAFT FROM DE HAVILLAND CANADA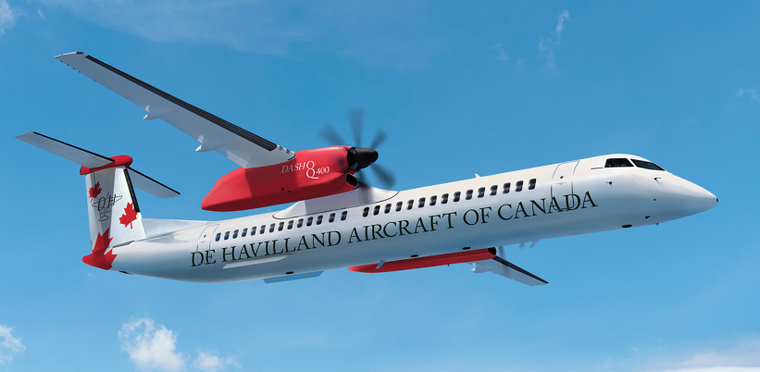 De Havilland Aircraft of Canada Limited announced that the Republic of Ghana has signed a Letter of Intent to purchase up to six Dash 8-400 aircraft. The country recently announced plans to launch a home-based carrier in Accra, Ghana to serve domestic, regional and international routes.
"We are very excited to be working with De Havilland Canada to develop our fleet with a modern aircraft that will support the development of our new national airline and provide a strong foundation as we work to build a broader network and become the aviation hub of West Africa," said Joseph Kofi Adda, Minster of Aviation, Ghana. "The Dash 8-400 aircraft provides the proven reliability and performance we are seeking and will be a great asset to our airline.
The Dash 8-400 aircraft is the latest in the Dash 8 Series family. Designed as an advanced, 21st-century turboprop, it provides unmatched performance and operational flexibility. The Dash 8-400 aircraft is nimble enough for a steep approach, yet tough enough to land on unpaved runways. It's the only turboprop in its class certified for high altitude airports.

LATVIAN AIRLINE AIRBALTIC HAS SUCCESSFULLY COMPLETED ITS FIRST SCHEDULED C CHECK ON AN AIRBUS A220-300 AIRCRAFT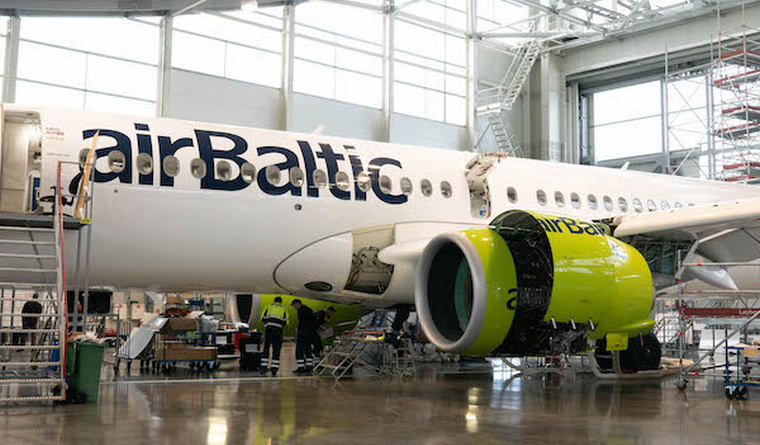 Latvian airline airBaltic has successfully completed its first scheduled C check on an Airbus A220-300 aircraft. Two months ago, airBaltic became the first airline entitled to provide a full scope of maintenance for Airbus A220-300 aircraft type.
"Obtaining the Line Maintenance and Base Maintenance certificate for Airbus A220-300 type has been a logical step for airBaltic as an airline which is the global launch operator of Airbus A220-330 with already 20 aircraft of this type in its fleet moving towards single type Airbus A220-300 fleet in the near future. Our maintenance is now more cost and time effective," Andris Vaivads added.
C check is a part of the aircraft maintenance program that has to be performed on all commercial aircraft after a certain time of usage. For Airbus A220-300, manufacturer has defined that a C check has to be performed every 8 500 flight hours.

AIRBUS CHARTER SERVICE LAUNCHED WITH VOLOTEA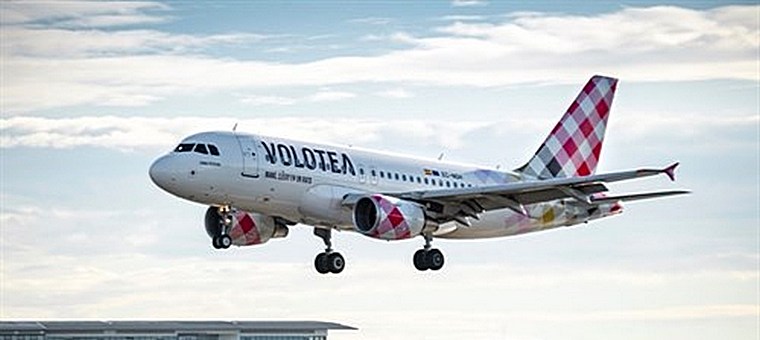 Volotea has been selected by Airbus to operate the Airbus Charter Service between Toulouse International Airport and Airbus' Finkenwerder sites for the next five years. Volotea serves this route from Monday to Friday. Volotea operates this route with two dedicated Airbus A319s, especially suited for this high-demand-short route, with extra-wide aisle for fast turnarounds.
"We are very proud to have been selected to operate this prestigious service. The signature and the maiden flight of this shuttle is the first step for an operation that will continue for the next five years. We are delighted to offer an excellent travel experience to Airbus' employees for their connection between Toulouse and Hamburg" said Carlos MuŮoz, Founder and CEO of Volotea.
In 2015, Volotea officially announced in Toulouse its decision to choose the Airbus A319 as the model for its ambitious fleet growth plan. In 2020 Volotea will operate 24 Airbus A319s, after incorporating five additional units.
BOEING 737 MAX PROGRESS REPORT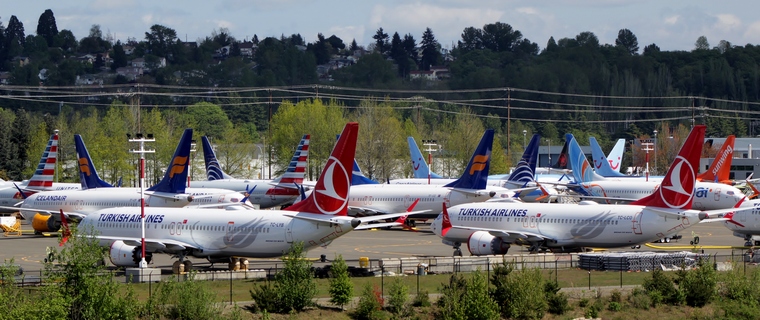 Boeing's priority remains the safe return to service of the MAX and supporting airline customers through this challenging time the company stated. They are also working closely with the FAA and other regulatory authorities as they work towards certification and safe return to commercial service.
While the FAA and other regulatory authorities will determine the timing of certification and return to commercial service, Boeing continues to target FAA certification of the MAX flight control software updates during this quarter. Based on this schedule, it is possible that the resumption of MAX deliveries to airline customers could begin in December, after certification, when the FAA issues an Airworthiness Directive rescinding the grounding order. In parallel, Boeing are working towards final validation of the updated training requirements, which must occur before the MAX returns to commercial service, and which the company now expects to begin in January.
THE FIRST A220 FOR AIR CANADA ROLLS OUT OF THE PAINTING HANGAR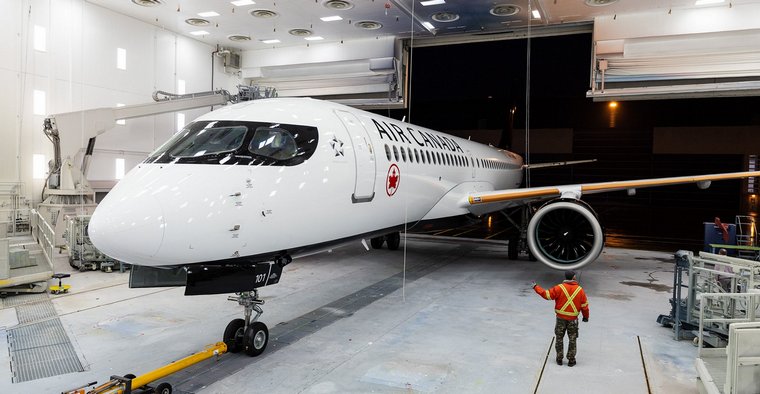 Air Canada's first Airbus A220 was unveiled this week when it rolled out of the painting hangar at the A220 final assembly line in Mirabel. In December, Air Canada will become the first Canadian airline to take delivery of this Canadian-designed and developed aircraft when it receives the first of its 45 A220s on order. The A220 features an innovative cabin design, as well as significantly lower emissions and a reduced noise footprint.
The A220-300 for Air Canada will provide passengers with superior comfort in a 137-seat dual-class cabin layout. Air Canada's brand-new A220-300s will replace the flag carrier's existing mainline fleet of smaller, older narrow-body aircraft and support the airline's hub and network growth, creating one of the world's youngest and most fuel-efficient fleets.
Currently, there are 94 A220 aircraft flying with six operators on regional and transcontinental routes in Asia, America, Europe, the Middle East and Africa, proving the great versatility of Airbus' latest family member. The A220 has an order book of 530 aircraft as of the end of October 2019.
KUWAITI LOW COST CARRIER STARTS FLIGHTS TO LONDON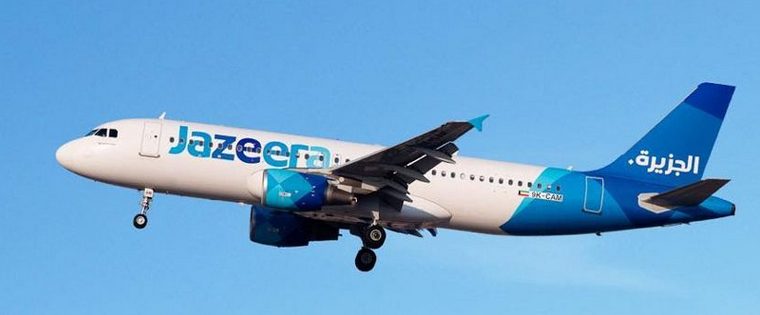 Jazeera Airways has launched its first flight to London, in what it says makes it the first low fare airline in the Middle East to fly to the United Kingdom, as well as marking the first new service to the UK from Kuwait in 55 years.
The Kuwait-based low-cost carrier operated its flight with its newest A320neo aircraft, to London Gatwick Airport South Terminal. Flights to and from London will have a business class offering passengers a 33-inch seat pitch, 50 kilograms in baggage allowance, priority boarding and a complimentary inflight hot meal.
Premium Economy Class, exclusively available on the London route, offers 40 kilograms in baggage allowance, additional legroom with a 31-inch seat pitch, a middle seat that is kept free, dedicated check-in counters, priority boarding and a complimentary inflight hot meal. Meanwhile Economy Class offers a 29-inch seat pitch and a variety of meal options from the Jazeera Cafť menu.
With its new A320neo aircraft, the airline said it can reach an increased range of destinations, located five to six hours away.
QANTAS SUCCESSFULLY LAUNCHES LONGEST FLIGHT TO NEW YORK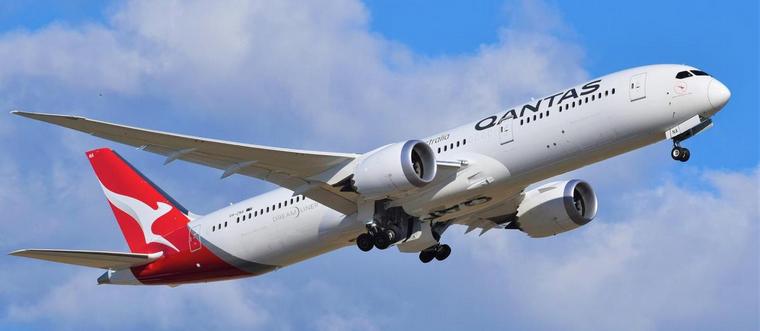 The first non-stop commercial airline flight from New York to Sydney has landed after 19 hours 16 minutes in the air. A total of 49 passengers and crew were on the flight, which was used to run a series of experiments to assess health and well-being onboard. Data from these experiments will be used help shape the crew rostering and customer service of Qantas' ultra-long-haul flights in future including Project Sunrise.
Arriving in Sydney, Qantas Group CEO Alan Joyce said, "We know ultra-long-haul flights pose some extra challenges but that's been true every time technology has allowed us to fly further. The research we're doing should give us better strategies for improving comfort and wellbeing along the way. Night flights usually start with dinner and then lights off. For this flight, we started with lunch and kept the lights on for the first six hours, to match the time of day at our destination. It means you start reducing the jetlag straight away."
Two more research flights are planned as part of the Project Sunrise evaluations; London to Sydney in November and another New York to Sydney in December. Emissions from all research flights will be fully offset.

EMIRATES AIRLINE ORDERS 50 A350XWB AT DUBAI AIRSHOW 2019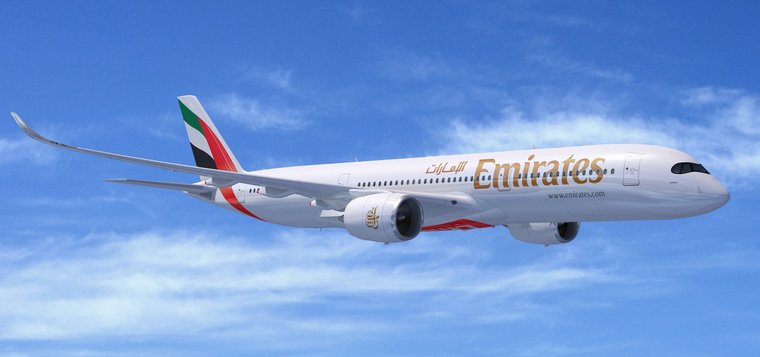 Airbus and Emirates Airline have signed a purchase agreement for 50 A350-900s - Airbus' newest generation widebody aircraft. The order was signed at Dubai Airshow 2019 by His Highness Sheikh Ahmed bin Saeed Al Maktoum and Guillaume Faury, Airbus Chief Executive Officer.
HH Sheikh Ahmed said: "Today, we are pleased to sign a firm order for 50 A350 XWBs, powered by Rolls-Royce Trent XWB engines. This follows a thorough review of various aircraft options and of our own fleet plans. It is Emirates' long-standing strategy to invest in modern and efficient aircraft, and we are confident in the performance of the A350 XWB. Complementing our A380s and 777s, the A350s will give us added operational flexibility in terms of capacity, range and deployment."
The A350 XWB offers by design unrivalled operational flexibility and efficiency for all market segments - up to ultra-long haul (17,900km). Its Airspace by Airbus cabin is the quietest of any twin-aisle aircraft and offers passengers and crews the most modern in-flight flying experience. The aircraft features the latest aerodynamic design, a carbon fibre fuselage and wings, plus new fuel-efficient Rolls-Royce Trent XWB engines. Together, these latest technologies result in 25% lower operating costs, as well as 25% reduction in fuel burn and CO2 emissions compared with previous-generation competing aircraft - demonstrating Airbus' commitment to minimise its environmental impact while remaining at the cutting edge of air travel.
BRITISH AIRWAYS EXPANDING BAHAMAS FLIGHTS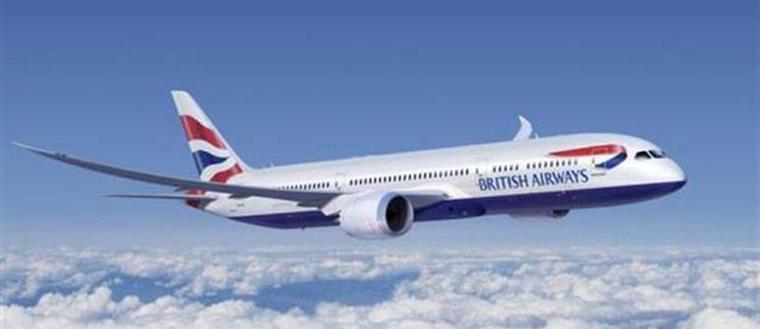 British Airways is expanding its flights service to The Bahamas next year, Caribbean Journal has learned. The air carrier will be adding a new weekly Tuesday flight between London Heathrow and Nassau's Lynden Pindling International Airport.
That service is slated to begin March 29, 2020, according to a statement from the Bahamas Ministry of Tourism. The new flights will mean British Airways will be offering nonstop flights between London and Nassau on Mondays, Tuesdays, Thursdays, Fridays and Saturdays.
SINGAPORE AIRLINES CARGO HAS TOUGH OCTOBER


Singapore Airlines Cargo saw its freight volumes and traffic fall in October, alongside a decline in the cargo load factor. Freight carried fell year on year by 6.8% in October to 107,900 tons. Meanwhile, traffic was down by 10.3% year on year to 570.2m cargo ton-km.
With capacity down by just 1.4%, to 922.2m ton-km, the cargo load factor fell by 6.2 percentage points to 61.8%. The load factor fell most dramatically on South-west Pacific traffic, down by 9.4 percentage points. No market saw a year on year improvement in the cargo load factor in October. October's performance continues a period of tough market conditions for the freight carrier.
Earlier this month (November), Singapore Airlines revealed that it had carried 616,300 tons of cargo in the first half of its 2019-20 financial year (the six months ending 30 September), down by 5.2% over the same period of 2018-19.
According to the Changi-based carrier, SIA Cargo "will continue to pursue charter opportunities and deploy capacity to match demand". Its freighter network currently takes in 19 cities (including Singapore).
AIR ARABIA HAS SIGNED A FIRM ORDER FOR 120 AIRBUS AIRCRAFT


The deal includes 73 A320neos, 27 A321neos and 20 A321XLRs. It was signed at the Dubai Air Show in the presence of Air Arabia chairman, Abdullah Bin Mohammed Al Thani, Adel Al Ali, chief executive of Air Arabia, and Guillaume Faury, Airbus chief executive.
Al Ali said: "Air Arabia's fleet growth strategy has always been driven by commercial demand and we are glad to announce today one of the region's largest single-aisle orders with Airbus to support our growth plans.
"This new milestone underpins not only our solid financial fundamentals but also the strength of our multi-hub growth strategy that we have adopted over the years while remaining focused on efficiency, performance and passenger experience."
Air Arabia is an all Airbus operator with a total fleet of 54 A320 aircraft - including the A321LR.
FRONTIER AIRLINES BEGINS 22 NEW ROUTES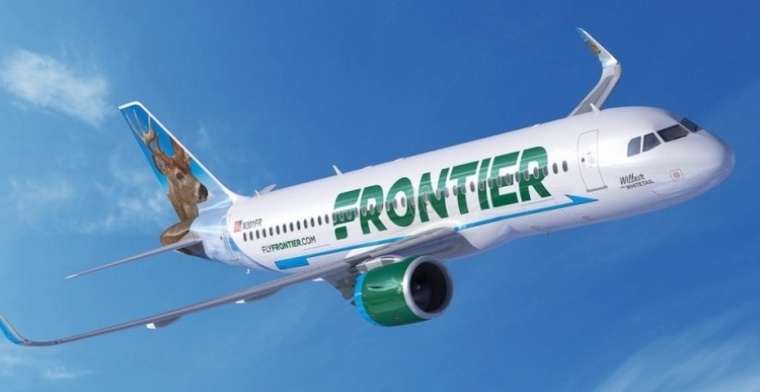 Low-fare carrier Frontier Airlines introduced 22 new nonstop routes, including its first flight from Newark Liberty International Airport (EWR). In addition, the expansion marks a significant increase in flights from Miami, Las Vegas and Phoenix.
"Frontier's considerable service expansion this week is another milestone in our tremendous growth story," said Daniel Shurz, senior vice president of commercial for Frontier Airlines. "We're especially excited to begin service in Newark, growing our presence in the New York City area and creating new travel opportunities for our customers. In addition, we continue to expand our presence in exciting destinations like Las Vegas, Miami Phoenix, and San Juan."
Frontier operates over 95 A320 family aircraft and has the largest A320neo fleet in the U.S., delivering the highest level of noise reduction and fuel-efficiency, compared to previous models. The use of these aircraft, Frontier's seating configuration, weight-saving tactics and baggage process have all contributed to the airline's average of 39% fuel savings compared to other U.S. airlines (fuel savings is based on Frontier Airlines 2018 fuel consumption per seat-mile compared to the weighted average of major U.S. airlines). More information about Frontier's green commitments are available at FlyGreener.com.