The 10th FAI World Cup in Canopy Piloting took place at Wonderboom airport, Pretoria, between 19th and 24th November.
With a multitude of nations in attendance, it promised to be an event to remember.
The competition would be run in four discipline, namely:
Accuracy - During this discipline the parachutist must successfully fly through a water course and perform a stand-up landing in a pre-defined sand pit area. Stand up landings in this area awards maximum points. Sit down landings or landings outside of the target area will attract penalties.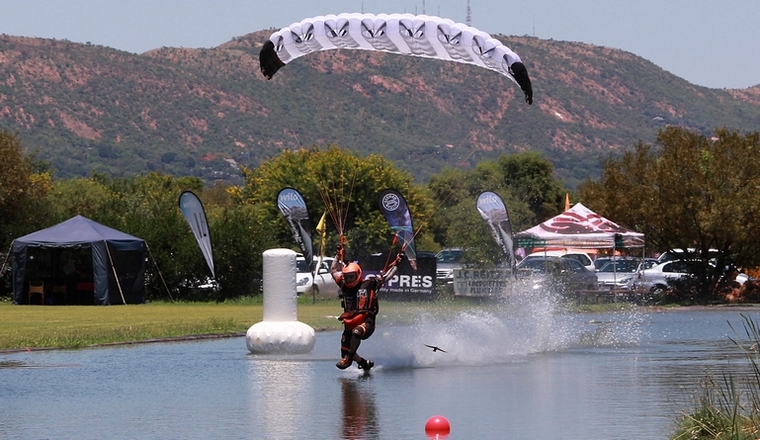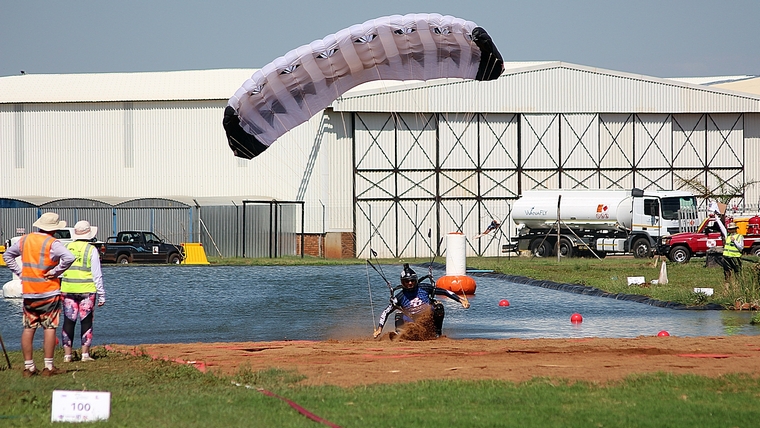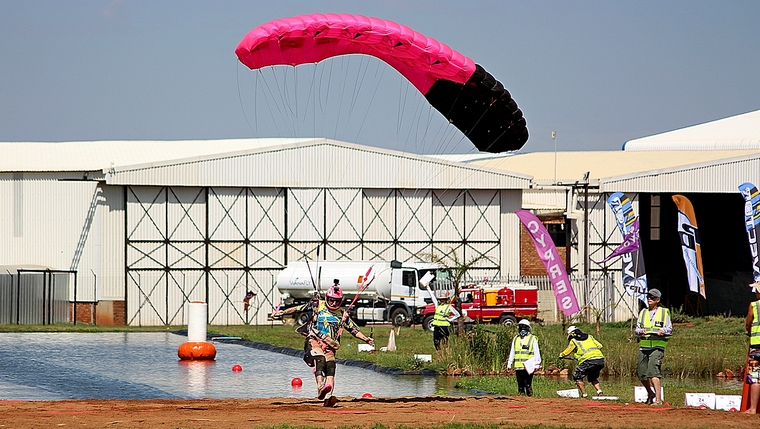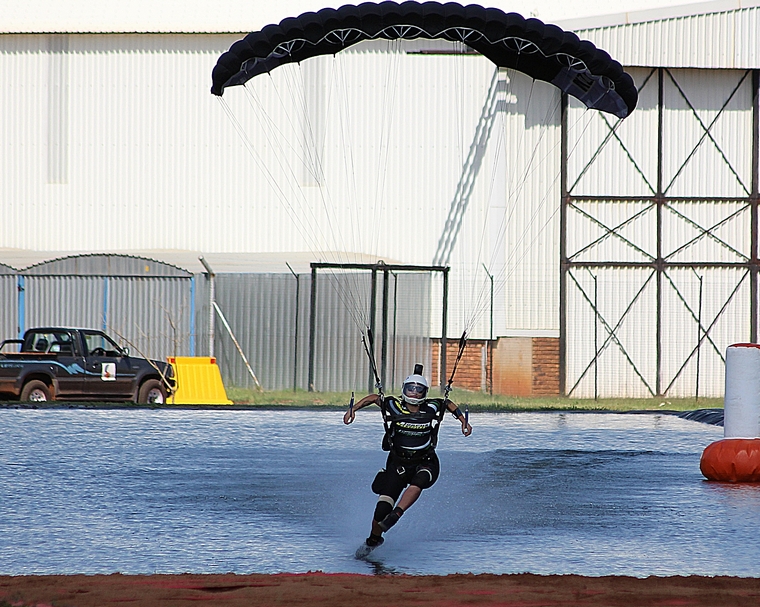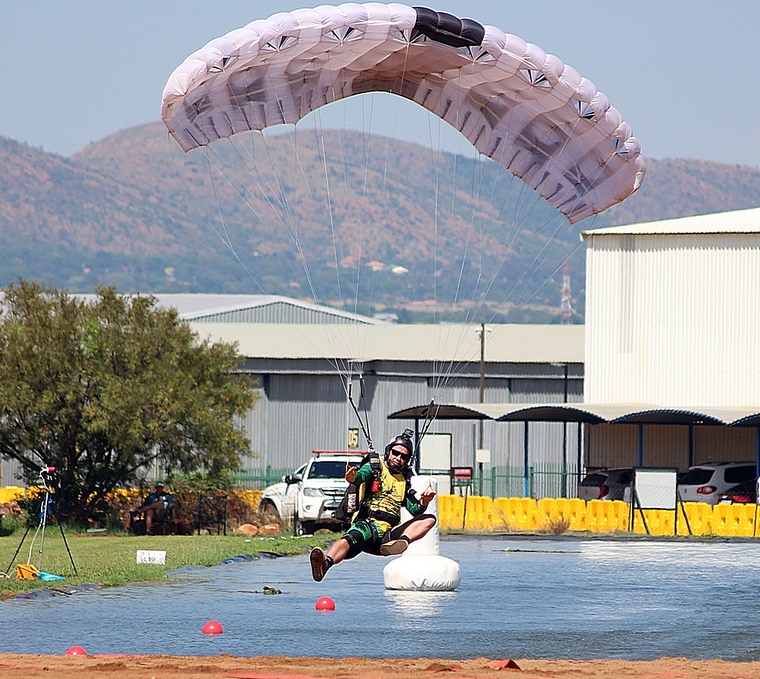 The organisers of the competition had two aircraft to take the skydivers to altitude, which I heard from one of the pilots was 10 000 feet AMSL. The one aircraft is the club aircraft PAC750 ZS-MIZ and the other a King Air 90 from SkyDive Mosselbay.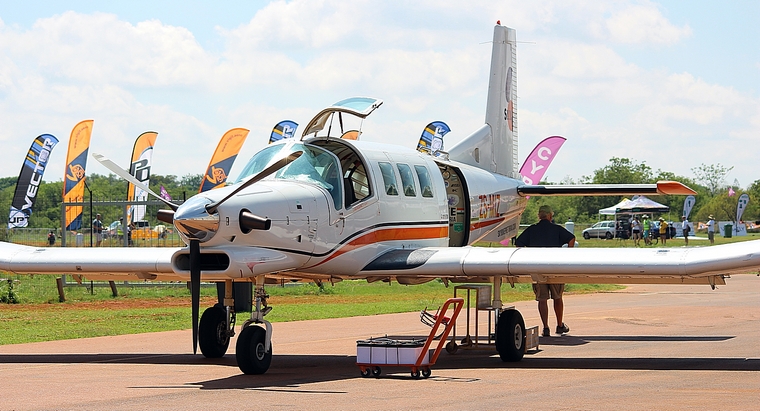 Getting back to the various disciplines, Distance was the next to be competed in.
Distance - During this discipline, the parachutist must again fly through a pre-determined course on the swoop pond touching his foot or feet on the water, and then they are required to fly along the course and land as far down the course as possible. Cedric Vega Rios of France set a new world record flying a distance of 183.47 meters!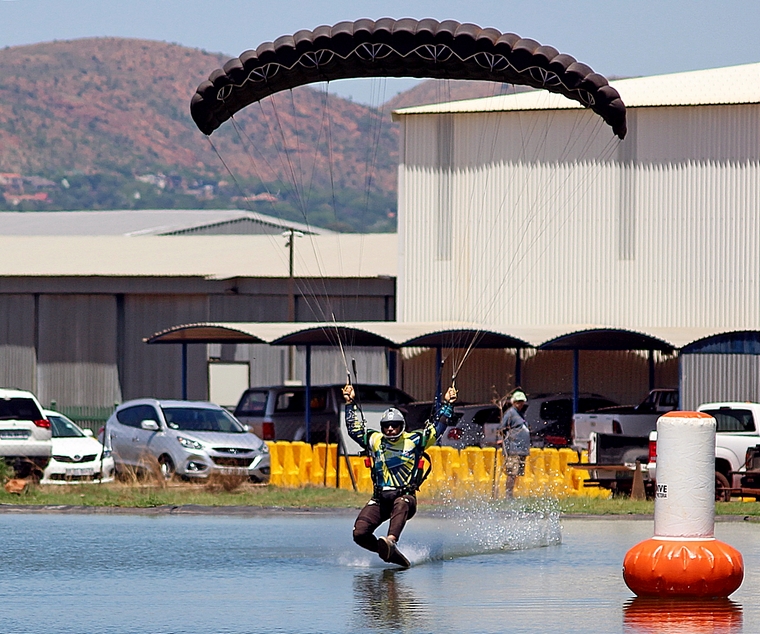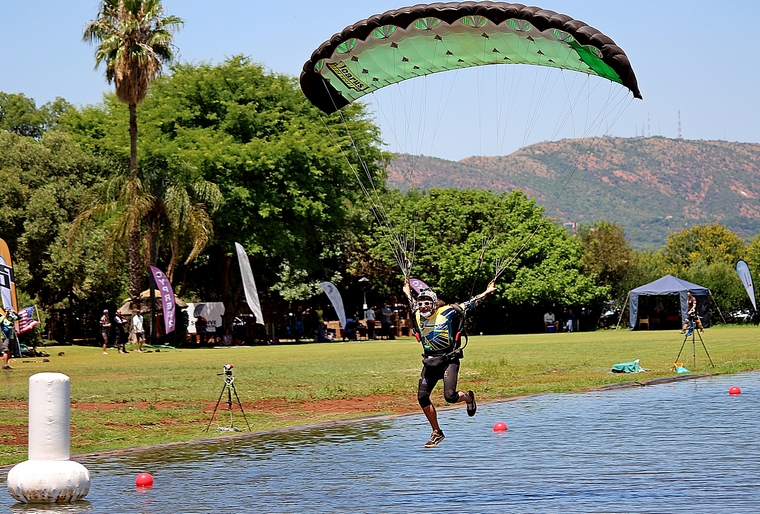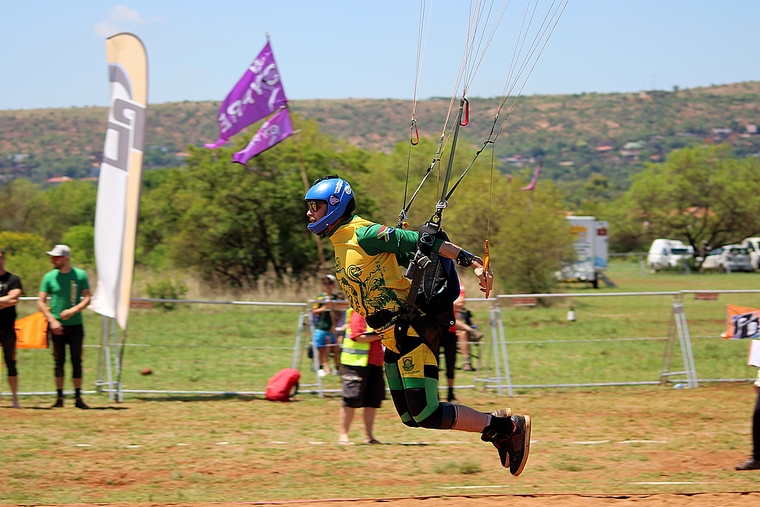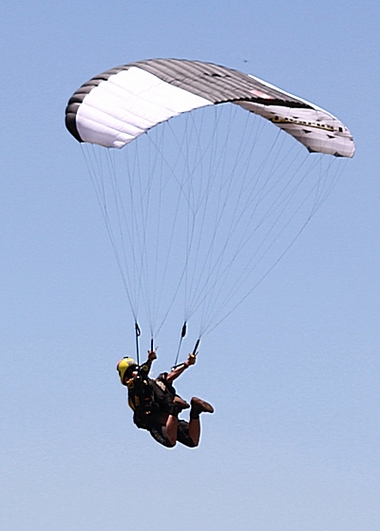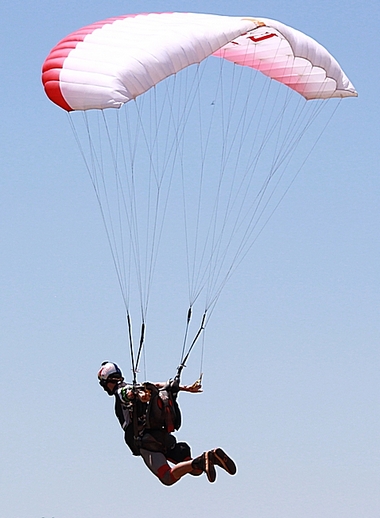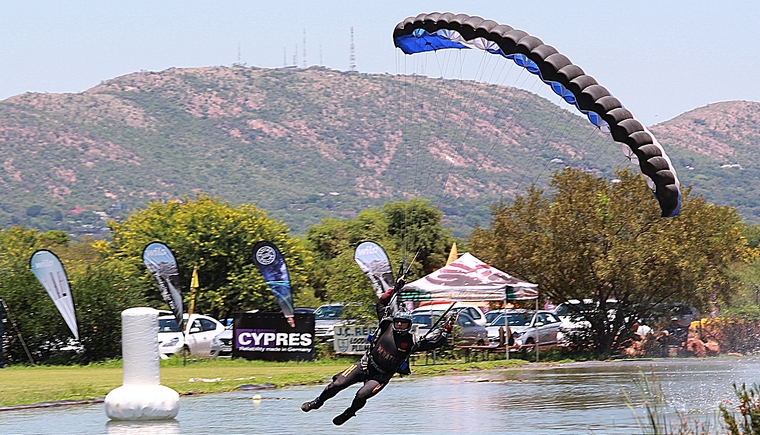 Speed - Parachutists are required to fly along the swoop pond and course through an entry and exit gate. The fastest time between these two gates determines the winner.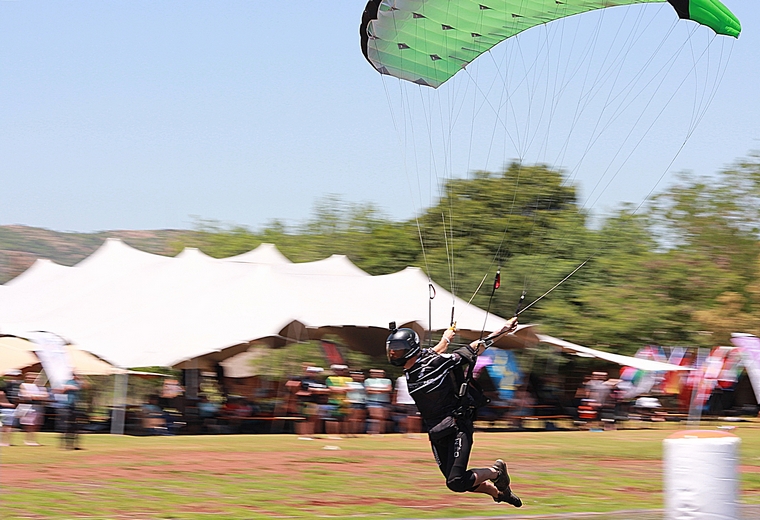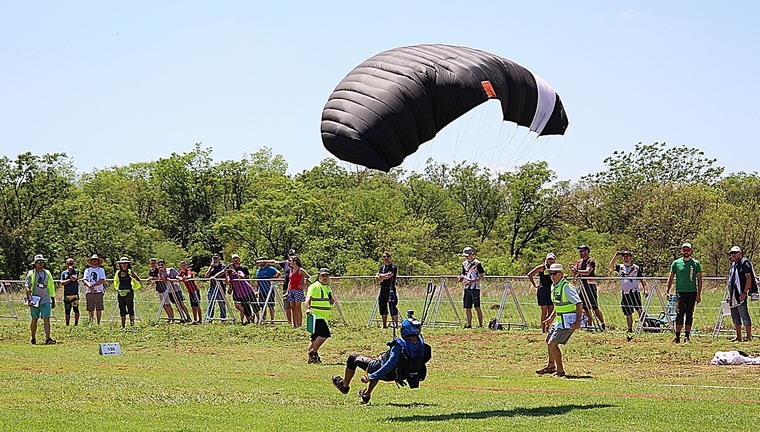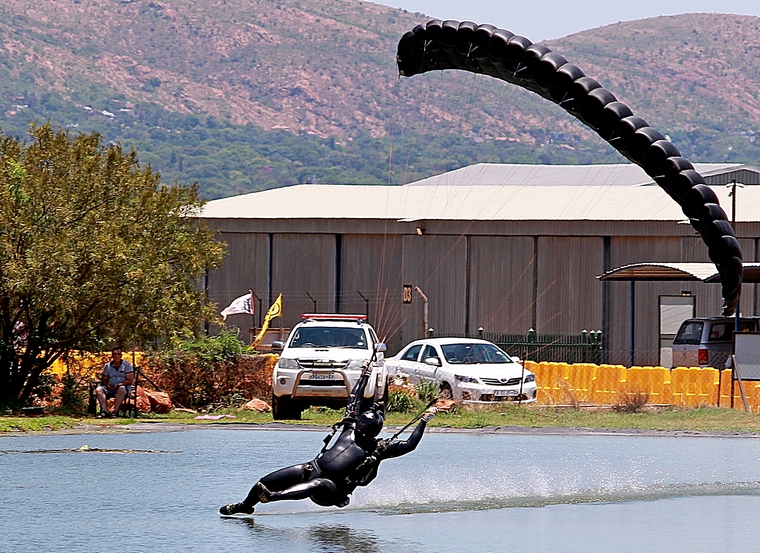 Freestyle - During this discipline, the parachutist swoops down to the swoop pond and performs tricks with their body in contact with the water. Certainly not an event for those who do not enjoy getting soaked!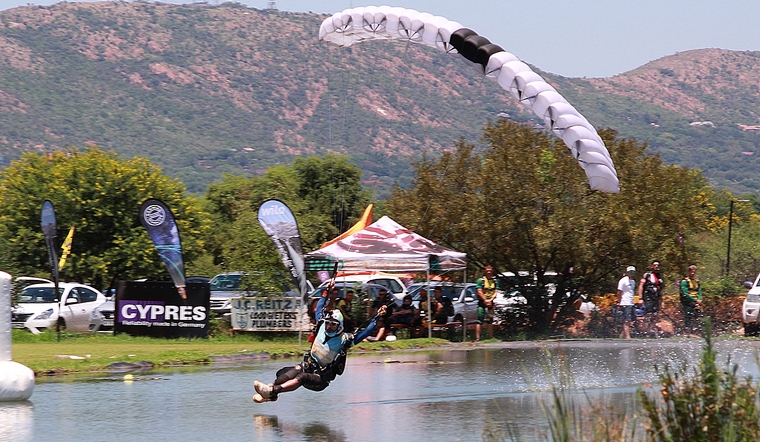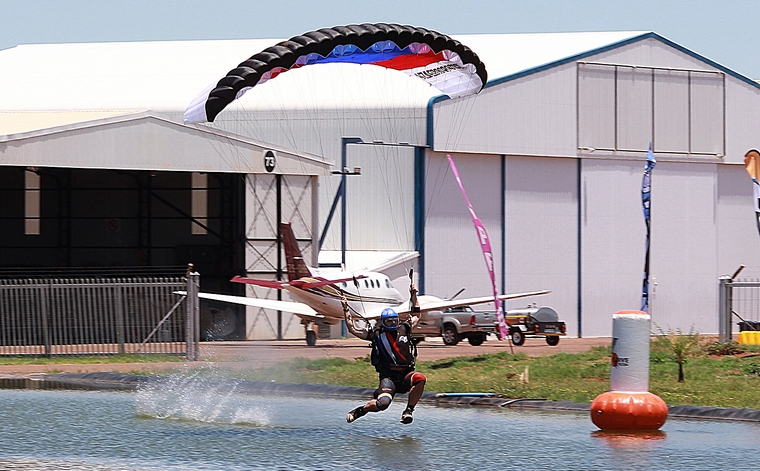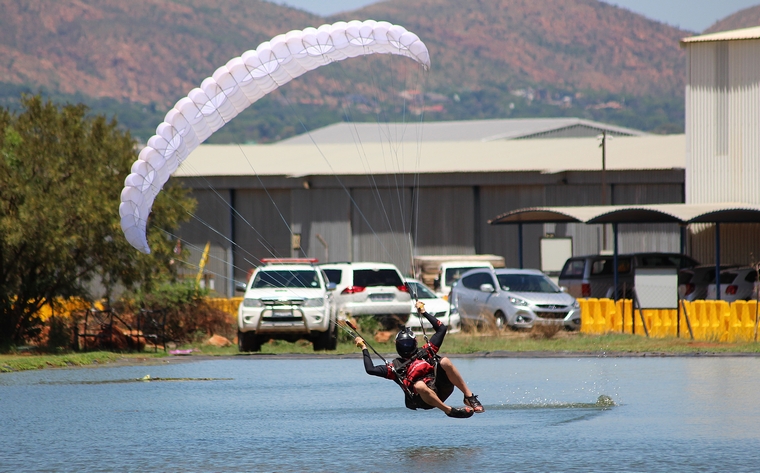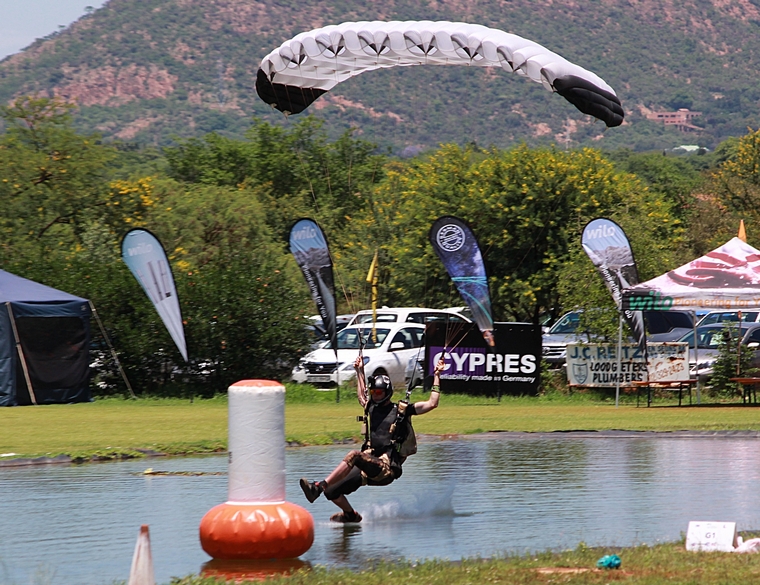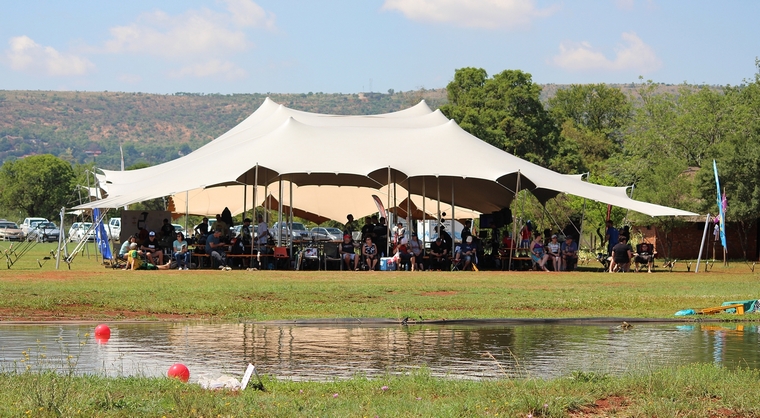 The Skydive Pretoria facility was very well appointed for the event with very large marquees being erected for the event. The spectators and competitors were well looked after from a food and drink point of view.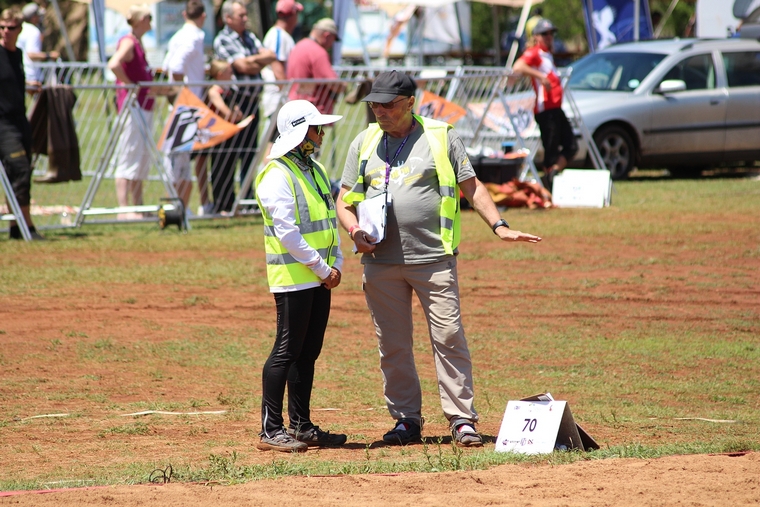 The event was put together by Angie Sharman and Billy Sharman. The quality of the organization was apparent in every detail as there was nothing to want for both the competitor and the spectators.
To finish off, some general pictures Saturday 23rd November.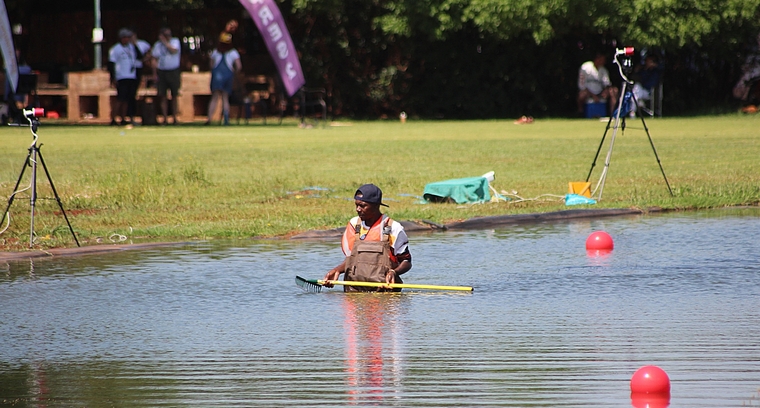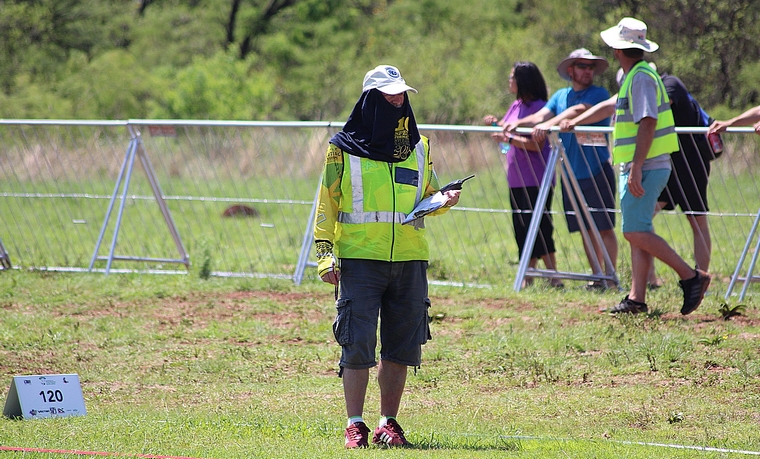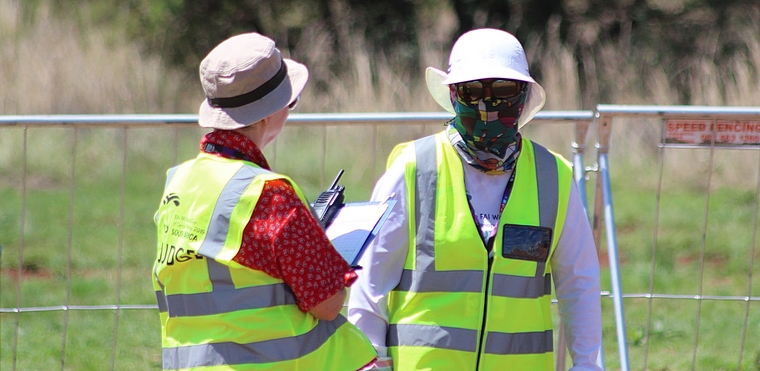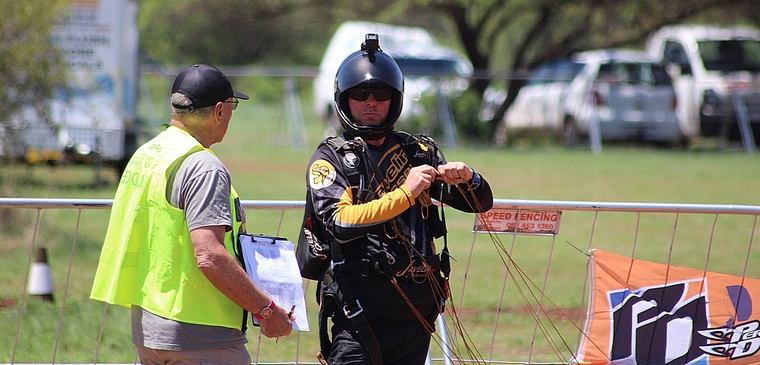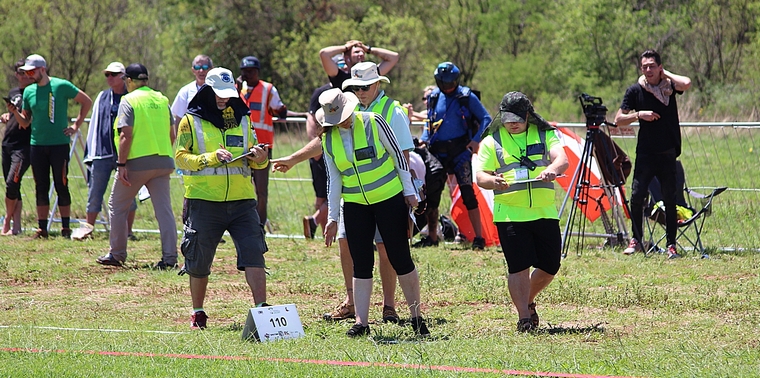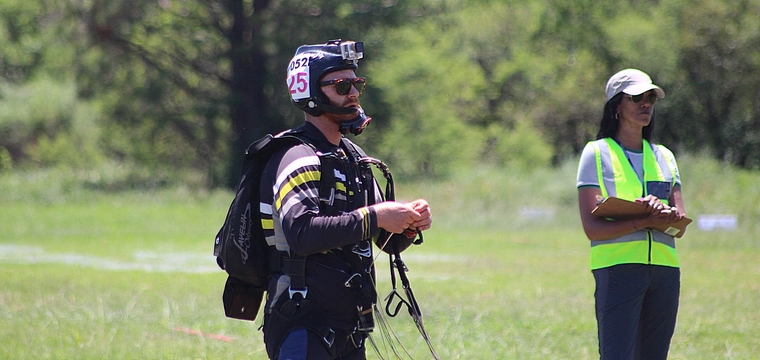 I

When all was said and done, the results were released under the watchful eye of the chief judge, Bjorn Korth.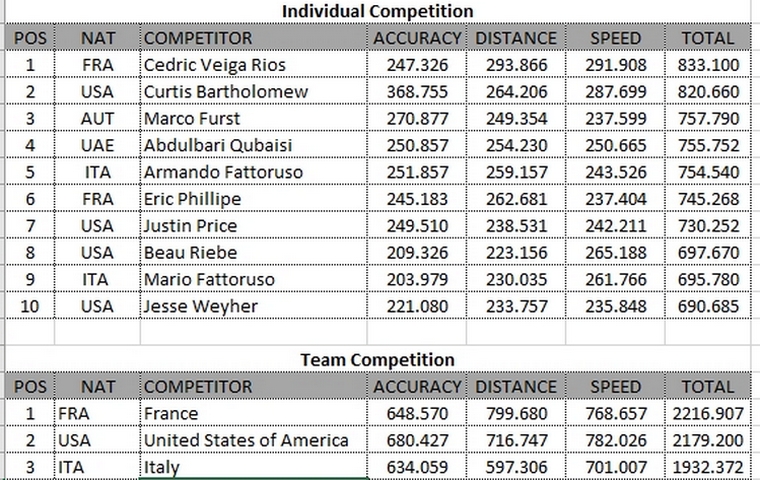 What a spectacular, world class event hosted right here in Pretoria, South Africa. Skydive Pretoria should be extremely proud of what was achieved at this event! Thank you to Angie and to Peter Lawson for hosting
PilotsPost
!