British United Airways (BUA) was a private, independent British airline formed as a result of the merger of Airwork Services and Hunting-Clan Air Transport in July 1960.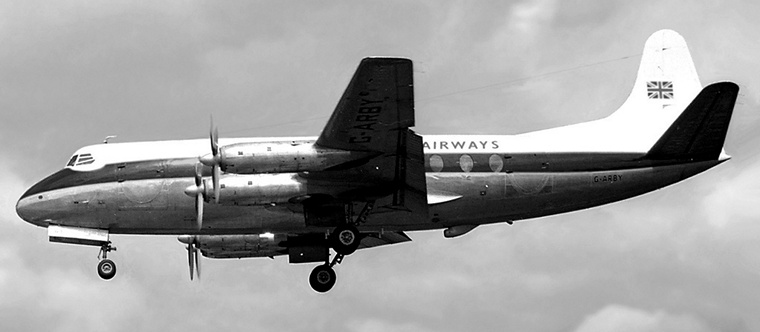 A British United Vickers 708 Photo Ralf Manteufe / commons.wikimedia.org


At its inception, BUA assumed the aircraft and operations of its predecessors. These included a fleet of 90 assorted fixed-wing aircraft and helicopters that continued to operate mainly non-scheduled services. Gatwick became BUA's main operating base while Stansted was the main base for trooping flights until 1964. An order for ten BAC One-Eleven jet aircraft in May 1961 launched BUA's fleet re-equipment programme in support of its long-term policy to develop primarily as a scheduled airline.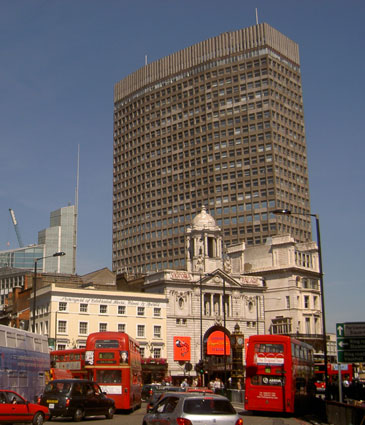 A city centre check-in facility for BUA's scheduled passengers opened in London Victoria station in late-April 1962.
This was also the first time a private British airline had placed a launch order for a new jet. In January 1962, BUA merged with British Aviation Services, the holding company of rival British independent airlines Britavia and Silver City Airways.
This made BUA the largest unsubsidised airline outside the United States. Silver City's pre-merger status as the main independent provider of air ferry services in the UK also gave BUA a monopoly among UK-based air ferry operators.
The subsequent takeover of Jersey Airlines in May 1962 resulted in further growth, giving BUA a fleet of more than 100 aircraft and 6,000 staff.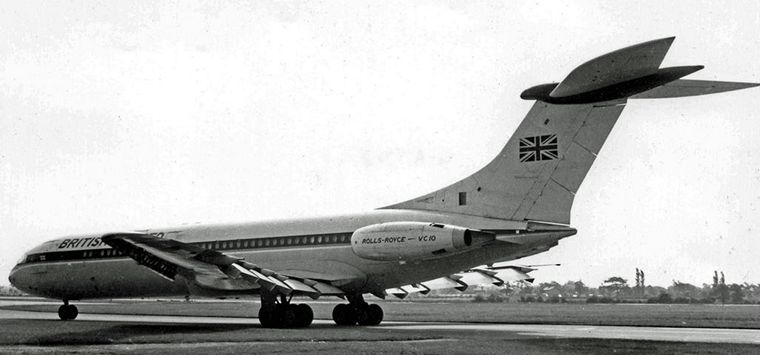 Vickers VC-10 Photo by RuthAS / commons.wikimedia.org


The introduction into service of the Vickers VC10 on 1 October 1964 made BUA the first private UK carrier to begin sustained jet operations. BUA's takeover of the South American services of British Overseas Airways Corporation (BOAC) to Argentina, Brazil, Chile and Uruguay on 5 November 1964 marked a major expansion of its long-haul scheduled network.