With the first event being postponed, it was racing time again on Saturday the 7th of December and this time the race was held at Henley airfield and family venue.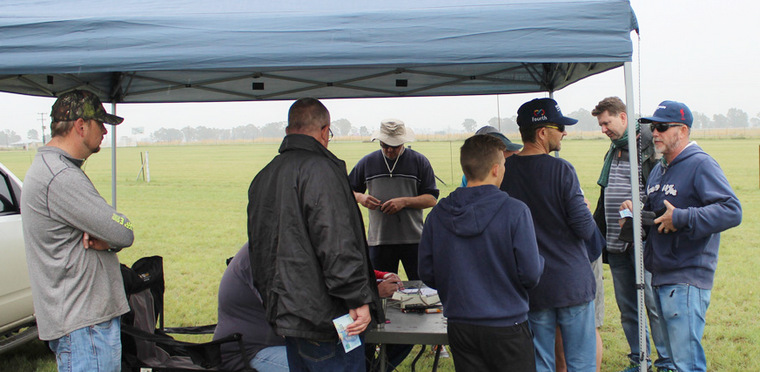 Pilots paying their fees for the day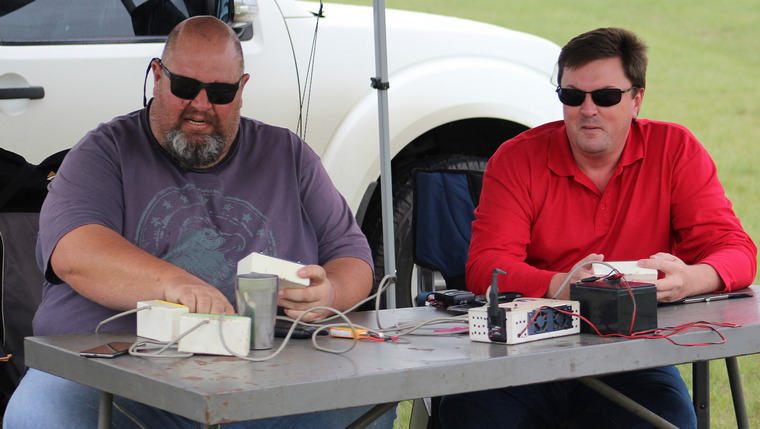 Our judges for the day Jasper van Eeden and Donald Dold

With the rain still coming down, it was decided to shorten the race to ensure that every pilot got at least a few flights in. With the pilots briefing done, it was time to start the first heat of the new order. The new order is that each class runs one heat before they change to the next round.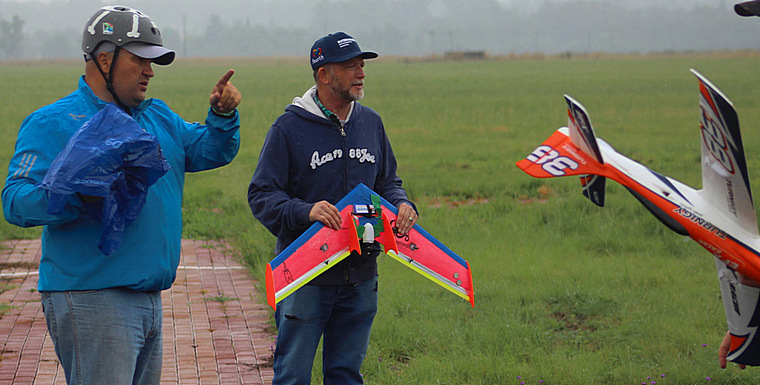 Matthys Botha explaining something to his caller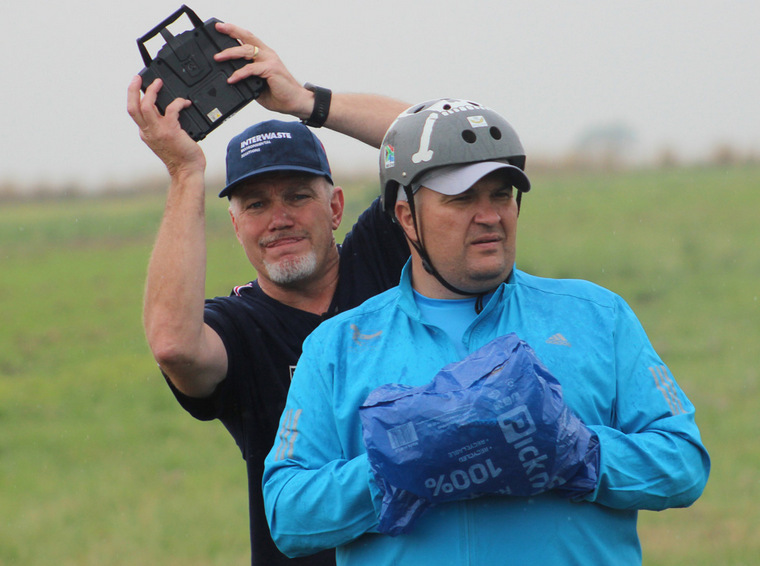 Some pilots don't really show any stress before a race

The first class, the Line of Sight (LOS) electrics was also the only class to get their required four rounds completed. Due to the rain coming and going, most pilots were forced to improvise to ensure the radios did not get any water damage. Most pilots simply used a plastic bag, while some decided to brave the elements. The LOS was a closely fought battle. In the end, Justin Fordham won it with an overall time of 245.49. He was followed by Mike Nichols with an overall time of 277.73 while Johan Visser with an overall time of 277.80 bagged third. Matthys Botha set an overall time of 316.08 to finish fourth while Ian Curry (359.320 while Rob Goudie rounded out the top six with an overall time off 371.13.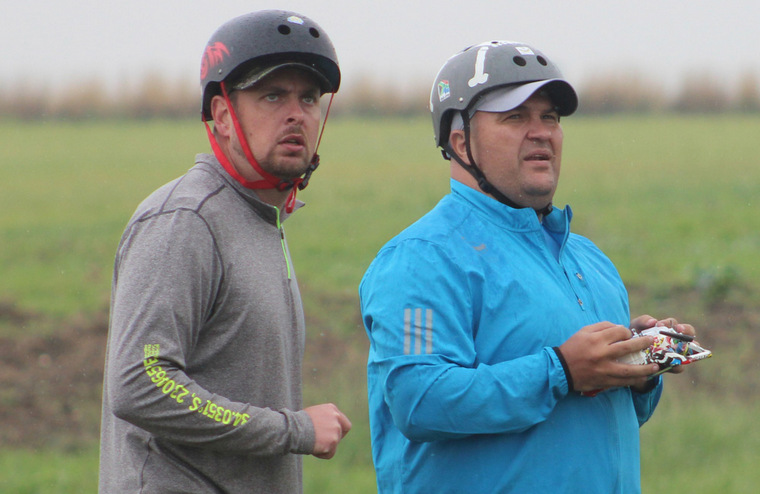 Matthys Botha and Steven Black during their standard race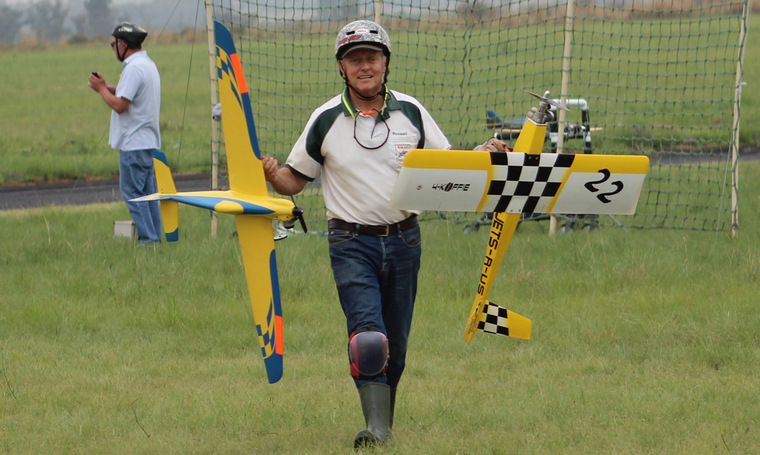 Russel van der Westhuizen giving us a big smile as he returns to the pits

The next class was standard quickies. With only three pilots entering, the race was forced into a 2-1 split. First heat saw Matthys Botha up against Stefan Coetzer. Matthys flew a clean round while Stefan was grounded due to engine problems. The next round saw Steven Black flying against himself. The next heat followed the same split, but a servo breaking on takeoff nearly ended in disaster for Stefan. Matthys and Steven both had good flights. It was decided since only two pilots are left to not continue with this class anymore.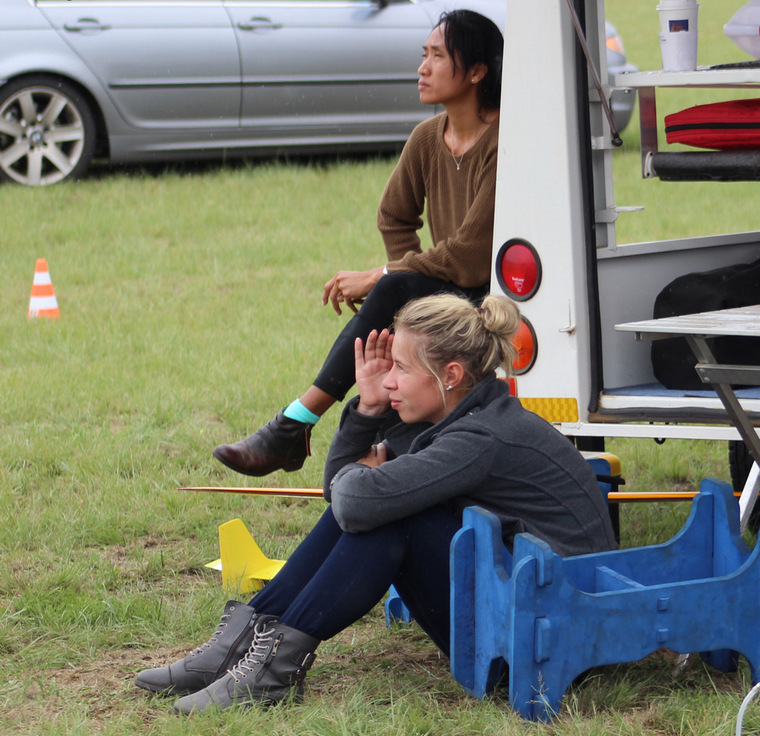 Spectators sitting underneath a trailer to watch their husbands fly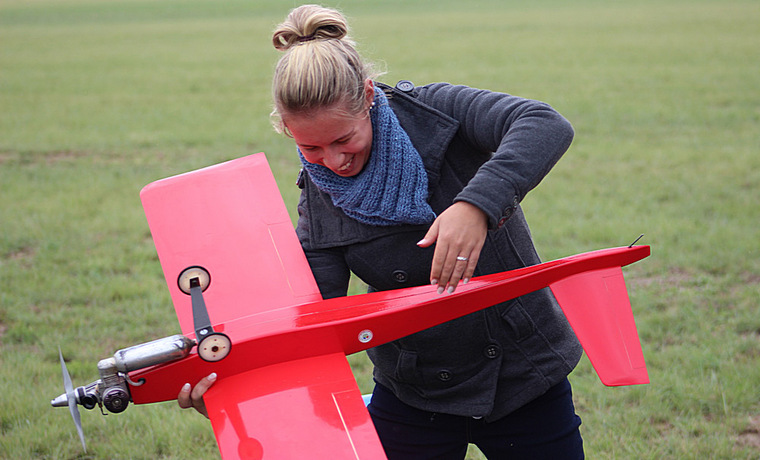 Renalda Willcox getting Jonathon's plane ready

The next class was the hot quickies which saw four pilots go head to head in the races. Wayne Willcox was up first against Russel van der Westhuizen and we saw both pilots fight for their places and this defined a good race. The next group saw Johnathon Willcox go up against Matthys Botha with another close race - the starting spots being the only thing that separated them. Racing was stopped due to rain after one more round.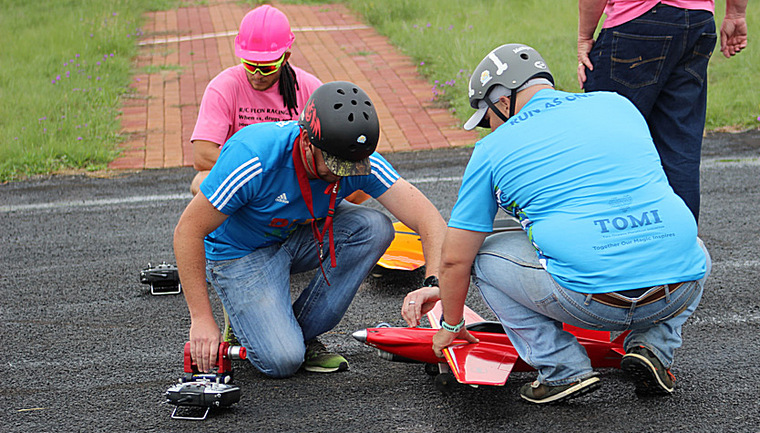 Steven tuning his Q40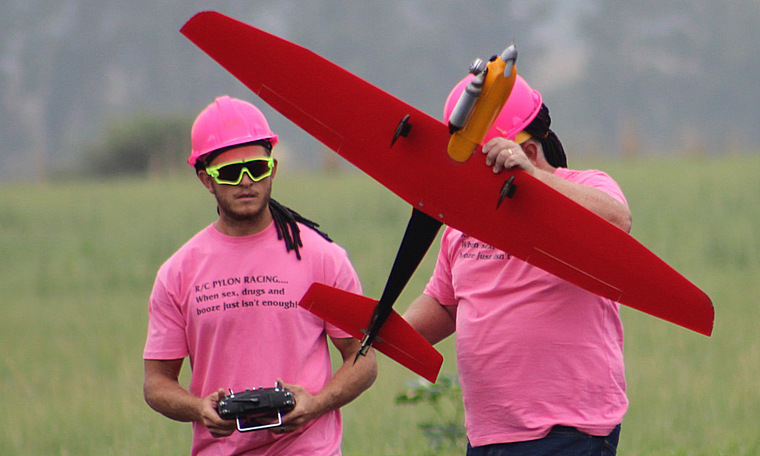 Wayne idling Jonathon's plane

The last group was Quarter Midgets (Q40) and saw five pilots going head to head with each other. It was decided on a 3-2 split and saw some of the closest racing of the day. Two rounds were flown before pilots decided to stop for the day as rain had made further racing impossible and some of the pilots still had a way to go to get home.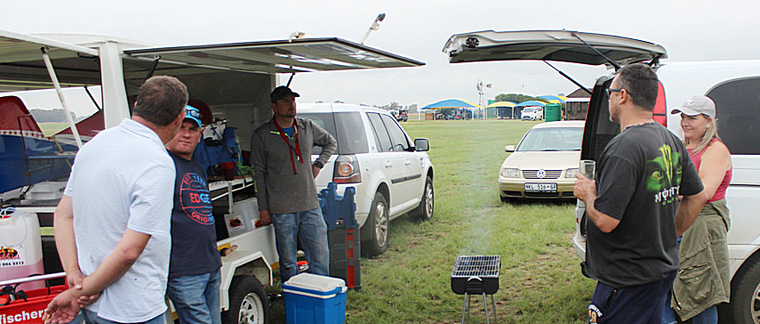 The fires are burning and everyone is chatting



The LOS pits

With the rain spoiling the flying, it was decided to make this a year-end braai as well and the pilots each enjoyed a boerie roll or two and shared their pylon stories and divulged their plans for 2020.


Russel giving the guys some pointers



Matthys showing the guys his bigger planes