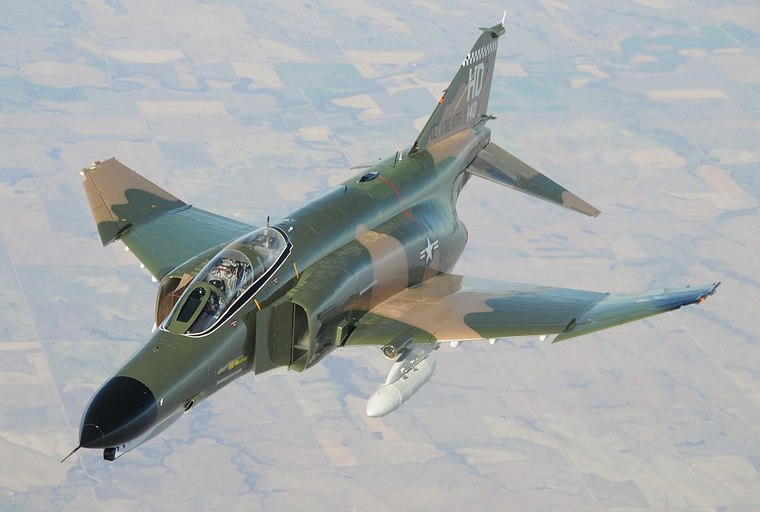 On 25 December 1981 USAF lieutenant Thomas Tiller is rescued from the Atlantic Ocean by a boat after the McDonnell Douglas F-4 Phantom I that he was flying in as a navigator/weapons officer had crashed into the Atlantic, off Wilmington, North Carolina due to catastrophic electrical failure on 18 December.
Both lieutenant Tiller and the pilot Lt. Michael Mattson had ejected. Mattson, 24, of Joppa, Md., was the commander of their F-4E Phantom jet. Lt Tiller never saw Lt Mattson again after they had ejected during a night training intercept mission 20 to 30 miles off the coast near Wilmington.
A fishing boat, the first vessel to cross his path, spotted Lt Tiller late on the Thursday afternoon, one day after the Air Force had officially suspended the search. Lieutenant Thomas Tiller had spent six-days without water or food.
An intensified effort to find Mattson was begun after Tiller was rescued, and authorities were plotting sea currents and drift charts in an effort to narrow the search area. However, Lt. Mattson's body was never recovered.
Asked if he ever doubted, he would be rescued, 1st Lt. Thomas Tiller, 26, the jet's weapon system officer, replied, 'There were lots of times. The best advice I can give anyone in this type situation is 'Don't give up.'' Lt. Tiller told the media as he sat in a wheelchair at the U.S. Navy Regional Medical Center on the Friday after his rescue.