Compiled by Willie Bodenstein




FLYSAFAIR CLEANS UP AT ANNUAL ACSA FEATHER AWARDS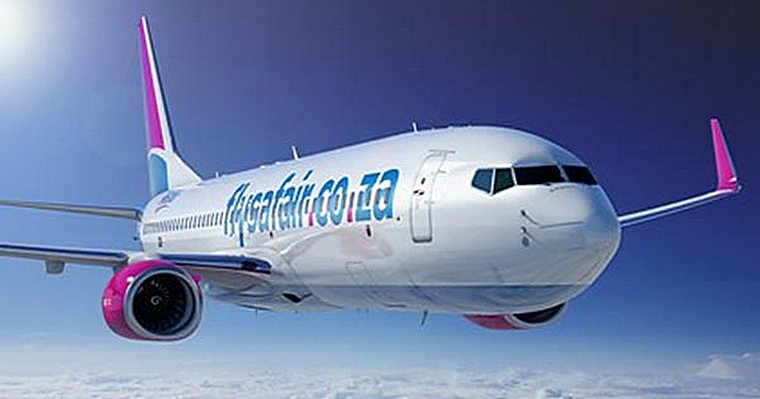 FlySafair has performed a clean sweep this year by winning the Feather Award for Best Low-Cost Carrier at every Airport Company South Africa (ACSA) airport it operates from, the third time that the airline has managed this feat. Winning the sought-after Best Low-Cost Carrier award at every station operated is a great achievement and testament to FlySafair's service excellence in 2019.
One of the major criteria for these awards when it comes to the airline categories is the airline's on-time performance track record. ACSA measures this record for each carrier, and a flight is determined to be on time if it departs within a 15-minute window of the scheduled departure time.
FlySafair has a record on-time performance of 93.31% for the year. This is the leading on-time performance record among all airlines operating in South Africa and among the top in the world.
Since FlySafair's launch in 2014, the airline has grown from a two-aircraft operation flying between Cape Town and Johannesburg to a 16 aircraft fleet that presently serves more destinations than any other low-cost carrier in the country.

OPS NORMAL" AND BUSINESS AS USUAL FOR AIRLINK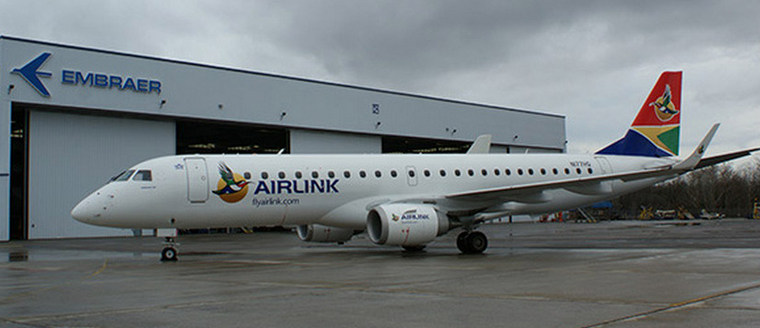 Airlink flights and schedule will continue to operate as normal regardless of South African Airways being placed in business rescue. Airlink, which is a privately owned airline, is an SAA code-share and franchise business partner.
"As a creditor and business partner, we have been concerned about SAA's financial crisis. However, Airlink is a financially sound, commercially agile and robust business with the resilience to see out the storm. Airlink customers can be assured there will be no disruptions to our schedule as a result of the latest SAA developments and we will continue to do business as usual," said Airlink CEO and Managing Director, Rodger Foster.
"Airlink welcomes President Ramaphosa's instruction and the SAA Board's decision for SAA to be placed in Business Rescue and the associated funding commitments. It is a watershed moment for our entire industry and will no doubt herald change. Crucially, it averts any immediate and uncontrolled collapse of SAA and should provide clarity and greater security to Airlink, SAA's other creditors and stakeholders, but most importantly the traveling public and our customers," he added.
"It enables Airlink to take a carefully-considered approach in charting our course going forward, ensuring we remain strong and sustainable. Crises always present new opportunities and we will be ready for these," concluded Mr Foster.


MANGO AIRLINES NOT AFFECTED BY SAA'S REPORTED BUSINESS RESCUE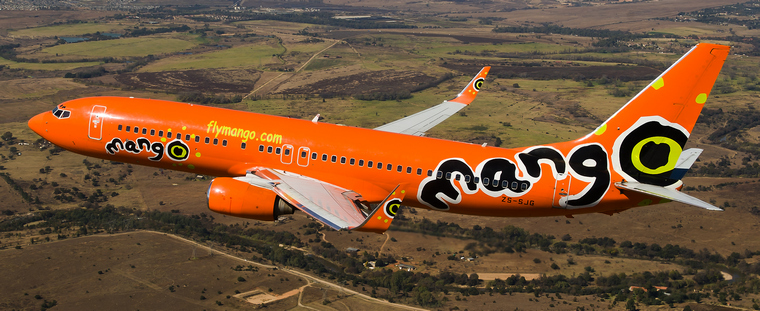 Mango is 100% owned by South African Airways, but operates independently as a low-cost airline with its own Board and balance sheet.
Mango in a short press release stated that it is a separate legal entity to SAA and would like to assure their employees, guests, partners and the public that developments at their shareholder does not affect the business as a going concern at the present time. They, according to the release, have activated contingency plans and will continue to monitor the situation.

CONGO AIRWAYS SIGNS ORDER WITH EMBRAER FOR TWO E175 JETS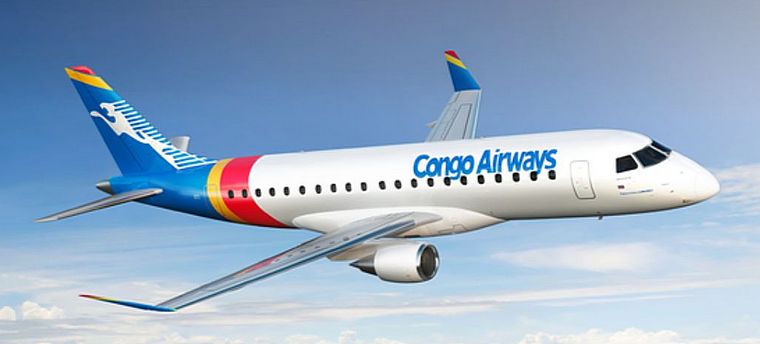 Embraer and Congo Airways have signed a firm order for two E175 aircraft, with purchase rights for a further two. The deal has a total value of USD 194.4 million at current list prices with all purchase rights exercised, and will be added to Embraer's 2019 fourth quarter backlog.
Desire Bantu, CEO of Congo Airways said, "These new jets will replace our current turboprop offering and allow us to serve routes both within the Democratic Republic of Congo, and regionally to West, Central, and Southern Africa, from our hub in Kinshasa. We will now have the flexibility and the right sized aircraft to serve our market, which is growing so rapidly an additional order may be required, for which the E2 is a particularly compelling option."
The aircraft will be configured in a dual class layout seating 76 passengers in total, with 12 in business class. Deliveries will begin in the fourth quarter of 2020.

COMAC C919 AC105 FLIES TO NANCHANG FOR FLIGHT TEST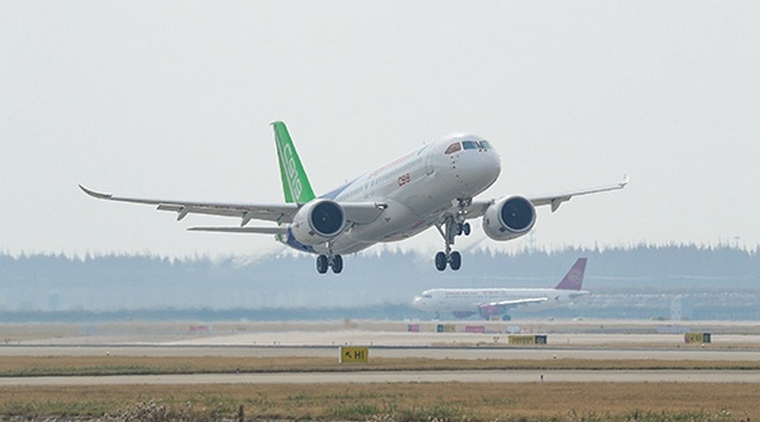 COMAC C919 AC105 took off from Shanghai Pudong International Airport at 11:05 and landed at Yaohu Lake Airport of Nanchang at 12:42 after a flight of 1 hour and 37 minutes. C919 AC105 will mainly undertake the flight tests related to braking system scheduling, drainage, electrical power system, fire protection system, environmental control system and the special flight tests related to high temperature, high humidity and extreme cold.
As planned, Commercial Aircraft Corporation of China, Ltd. (COMAC) will put six test aircraft to comprehensively carry out the flight tests related to stall, power, performance, control stability, flight control, icing, high temperature and extreme cold; meanwhile, two aircraft for ground tests will respectively carry out the work such as static test and fatigue test.
TUNISAIR EXPRESS RECEIVES FIRST ATR 72-600



World number one regional aircraft manufacturer ATR has just delivered the first of three ATR 72-600 aircraft to Tunisair Express. The Tunisian airline will use these aircraft to renew its regional fleet providing passengers with essential connectivity both domestically and internationally. The latest generation ATR 72-600 burns 40% less fuel and emits 40% less CO2 compared to a similarly sized regional jet.
By upgrading to the ATR -600 series, the airline has also chosen to prioritise the comfort of its passengers, introducing the latest generation 18" wide seats and the Cabinstream In-Flight Experience, allowing passengers to access a variety of content on their personal electronic devices.
ATR's Market Forecast sees a demand for 350 new turboprops over the next 20 years for the Africa and Middle-East region. Regional aviation provides essential connectivity around the world. A 10% increase in regional flights generates additional increases of 5% in tourism, 6% in regional GDP and 8% foreign direct investment. Turboprops are key in connecting communities around the world: 36% of all commercial airports rely exclusively on turboprops and 50% rely, also exclusively, on regional aircraft.
QATAR AIRWAYS CARGO ANNOUNCES MASSIVE EXPANSION IN SOUTH AMERICA IN 2020 WITH FOUR NEW DESTINATIONS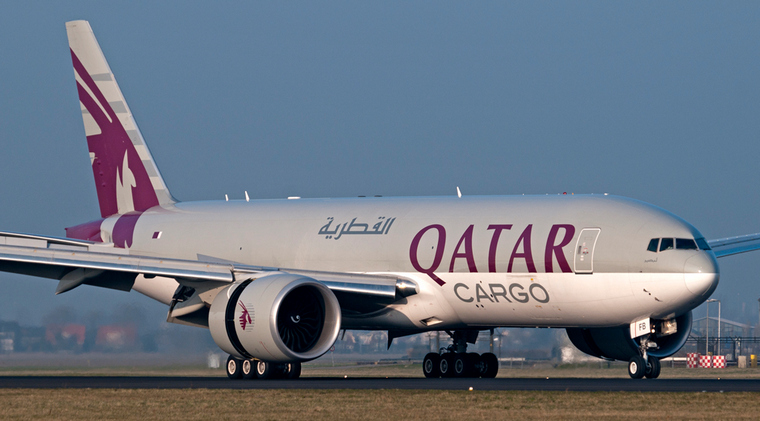 Qatar Airways Cargo, one of the leading air cargo carriers, has announced a major expansion of services in South America. Scheduled services to Campinas, Brazil (VCP), Santiago, Chile (SCL), Lima, Peru (LIM) and Bogotá, Colombia (BOG) will join the airline's global freighter network on 16 January 2020 and will be serviced by a Boeing 777 freighter.
The twice-weekly flights to Bogotá from Doha will operate via Luxembourg and Miami, while the service from Bogotá to Doha will operate via Liège, offering 200 tonnes on each leg. The twice-weekly flights to Campinas from Doha will operate via Luxembourg with the service from Campinas to Doha, operating via Santiago, Lima, Dallas and Luxembourg, also offering 200 tonnes on each leg.
These new destinations will commence close on the heels of the recent arrival of the airline's twenty-first brand new Boeing 777 freighter on 25 November 2019. The new freighter increased the airline's freighter fleet to 28 aircraft. Qatar Airways Cargo also has an order for five additional Boeing 777 freighters, placed at the Paris Air Show 2019, with deliveries starting from April 2020 onwards.
General cargo, pharmaceuticals and perishables will form the majority of goods imported and exported to and from South America along with some movements of live animals and high-value items like telecommunication equipment, electronics and other valuable cargo.

AIR FRANCE PLANS FLIGHTS FROM SAN FRANCISCO FUELED WITH SUSTAINABLE AVIATION FUEL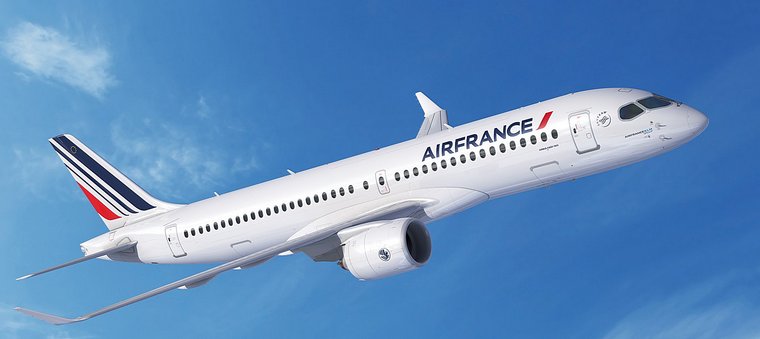 Air France and Shell have signed a memorandum of understanding signaling their intent to fuel flights from San Francisco International Airport using a blend of conventional and sustainable aviation fuel (SAF) with effect from 1 June 2020.
The SAF is notably made from inedible waste fats and oils. This RSB (4)-certified alternative fuel meets strict sustainability standards and can be delivered via the airport's hydrant system. The airline anticipates that this initiative will help save approximately 6,000 tons of CO2 over a period of 16 months.
Air France has long advocated the creation of a viable sustainable aviation fuel sector. A pioneer in its use on commercial flights, Air France first initiated experiments as early as 2014 and has since heavily invested in innovation, working hand-in-hand with researchers.
This is another example of the airline's commitment to reducing its environmental footprint at every step of the value chain. Its sustainable development agenda for 2030 involves cutting CO2 emissions by 50%, which Air France notably aims to achieve by investing in fuel-efficient aircraft.
AIR CANADA'S FIRST A220-300 TAKES TO THE SKIES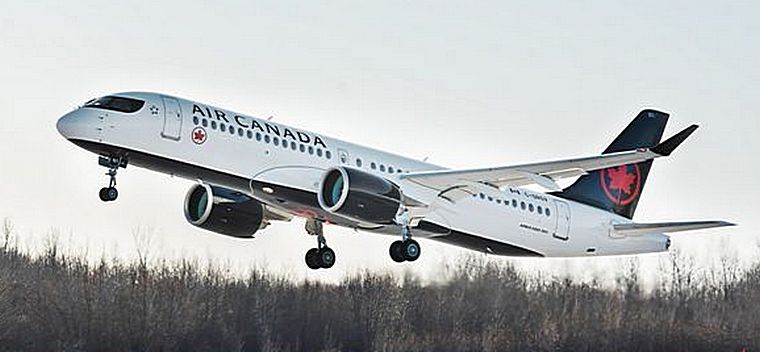 The first A220-300 for Air Canada has successfully completed its inaugural test flight from the Mirabel A220 final assembly line in Canada. The first of 45 aircraft for Air Canada is scheduled to be delivered to the Montreal-based airline in the coming weeks.
With its first A220 commercial flight in early 2020, Canada's flag carrier will become the first airline in Canada to operate the Canadian-designed and built A220. It will also become the first carrier in North America to fly the A220-300 variant.
Air Canada is planning to use the A220 on various domestic routes in Canada as well as to the United States. The A220's unequalled performance and range capability will enable the airline to serve new markets, such as Montreal to Seattle and Toronto to San Jose, connecting the carrier's main hubs to the West Coast, as of Spring 2020.
Benefitting from the latest technologies, the A220 is the quietest, cleanest and most eco-friendly aircraft in its category. Featuring a 50% reduced noise footprint compared to previous generation aircraft, 20% lower fuel burn per seat and 50% lower NOx emissions than industry standards, the A220 is a great aircraft for neighbourhood airports.
Around 100 A220s are currently flying with six operators on routes in Asia, America, Europe and Africa, proving the great versatility of Airbus' latest family member.
AIR FRANCE-KLM ORDERS AN ADDITIONAL 10 A350 XWBS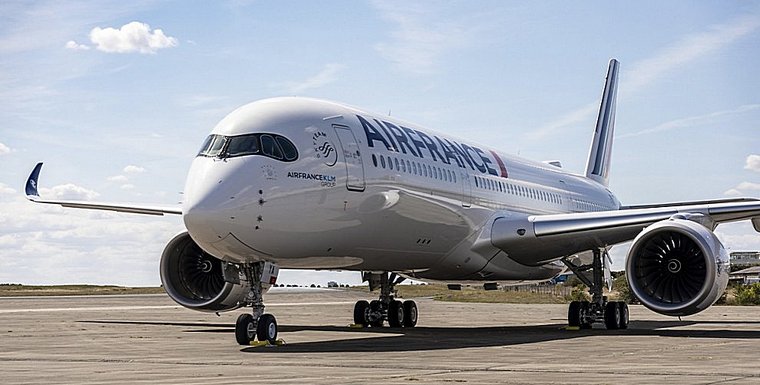 The Air France-KLM Group has decided to place a firm order for 10 additional widebody A350-900s, which will take its total order for the type to 38 aircraft. By acquiring the industry's most efficient and technologically advanced widebody aircraft, the airline will benefit from a significant reduction in fuel burn and CO2 emissions. The A350 XWBs are intended to be operated by Air France.
"Rationalising and modernising the fleet is central to our effort to regain our leading position in Europe," said Benjamin Smith, CEO of Air France-KLM Group. "It will strengthen our performance from both an economic and operational standpoint, and will help us deliver on our ambitious sustainability agenda. Offering a 25% reduction in fuel consumption compared to previous-generation aircraft, the Airbus A350-900 is a jewel of European expertise and a passenger favorite. We are excited to see it become a core asset of the Air France fleet."
Air France-KLM currently operates a fleet of 159 Airbus aircraft.
The A350 XWB features the latest aerodynamic design, a carbon fibre fuselage and wings plus new fuel-efficient Rolls-Royce engines. Together, these features translate into unrivalled levels of operational efficiency with a 25% reduction in fuel burn and emissions. The A350 XWB's Airspace by Airbus cabin is the quietest of any twin-aisle and offers passengers and crews the most modern in-flight products for the most comfortable flying experience. By the end of November, the A350 XWB Family had received 959 firm orders from 51 customers worldwide, making it one of the most successful widebody aircraft ever.
CHILE'S SKY ORDERS 10 A321XLRS TO EXPAND ITS INTERNATIONAL FOOTPRINT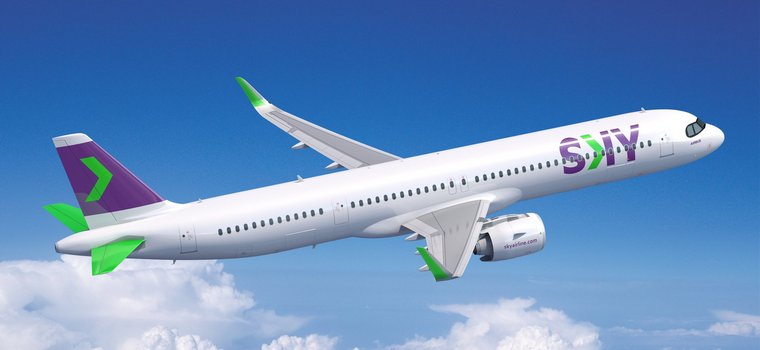 SKY, a Chilean-based ultra-low-cost carrier, has signed a Purchase Agreement with Airbus for 10 A321XLRs. The airline will expand its international route network with the new aircraft.
The A321XLR is the next evolutionary step in the A320neo/A321neo Family, meeting market requirements for increased range and payload in a single-aisle aircraft. The A321XLR will deliver an unprecedented narrow-body airliner range of up to 4,700nm, with 30% lower fuel consumption p er seat compared with previous-generation competitor jets, allowing airlines to expand networks by making new, longer routes economically viable.
SKY has been an Airbus customer since 2010 and became an all-Airbus operator in 2013. The airline's fleet of 23 A320 Family aircraft serves national and international routes connecting Chile to Argentina, Brazil, Peru and Uruguay.
Airbus has sold 1,200 aircraft, has a backlog of more than 600 and more than 700 in operation throughout Latin America and the Caribbean, representing a 60% market share of the in-service fleet. Since 1994, Airbus has secured nearly 70% of net orders in the region.
QANTAS UPDATE ON PROJECT SUNRISE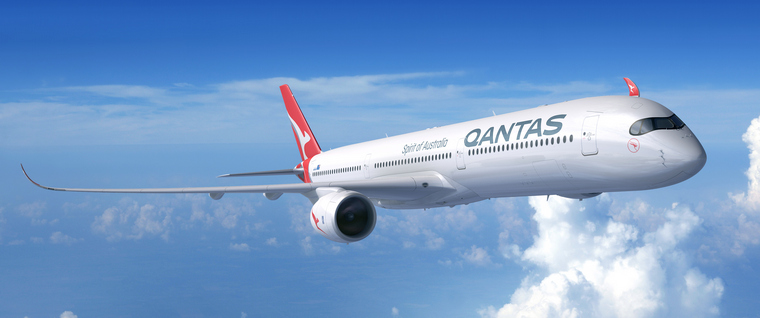 After detailed evaluation of the Boeing 777X and Airbus A350, Qantas has selected the A350-1000 as the preferred aircraft if Sunrise proceeds. This aircraft uses the Rolls Royce Trent XWB engine, which has a strong reliability record after being in service with airlines for more than two years. Airbus will add an additional fuel tank and slightly increase the maximum takeoff weight to deliver the performance required for Sunrise routes.
No orders have been placed but Qantas will work closely with Airbus to prepare contract terms for up to 12 aircraft ahead of a final decision by the Qantas Board.
The last of three Project Sunrise research flights (New York to Sydney) will be conducted on 17 December. Once complete, Qantas will have almost 60 hours of 'Sunrise flying' experience and thousands of data points on crew and passenger wellbeing.
The data for crew will be used as part of final discussions with the Civil Aviation Safety Authority to approve an extension to current operating limits required for these ultra-long-haul services. Based on detailed information already provided by Qantas on its fatigue risk management system, CASA has provisionally advised that it sees no regulatory obstacles to the Sunrise flights.
AIR NEW ZEALAND SECURES CAPACITY TO MAINTAIN INTERNATIONAL SUMMER SCHEDULE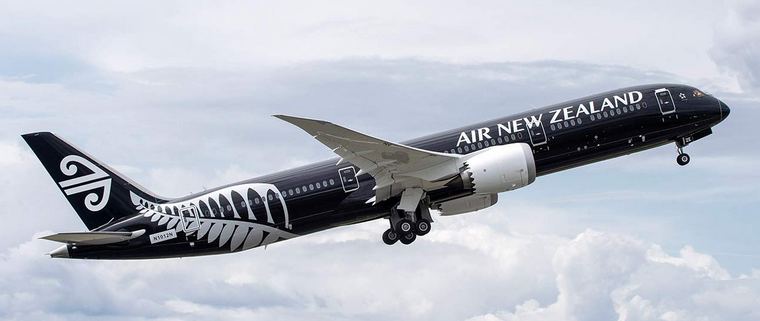 Air New Zealand alliance partner Cathay Pacific will take over operations of the Hong Kong-Auckland return service for most of the next three months. The move allows Air New Zealand capacity flexibility in its international operations as it deals with the impact of issues with the Rolls-Royce engines on its Boeing 787-9 aircraft.
Cathay Pacific will introduce an additional Airbus A350-900 aircraft on the Auckland-Hong Kong route from 6 January to 19 January 2020. The 280-seat aircraft will operate daily and has Business, Premium Economy and Economy seating available for customers.
Cathay Pacific will also operate a Boeing 777-300ER on the same route from 1 February until 28 March 2020. The 294-seat aircraft also has Business, Premium Economy and Economy cabins and will operate daily in February and five times a week in March. Customers booked to travel with Air New Zealand on this route during these two periods will be automatically transferred to these services for both periods.
Air New Zealand Senior Manager Customer Care and Communications Doug Grant says the airline is working hard to minimise the impact to customers over the summer months.
SIX CHINA AIRLINES AIRCRAFT WITH 60TH ANNIVERSARY LIVERY HAVE ARRIVED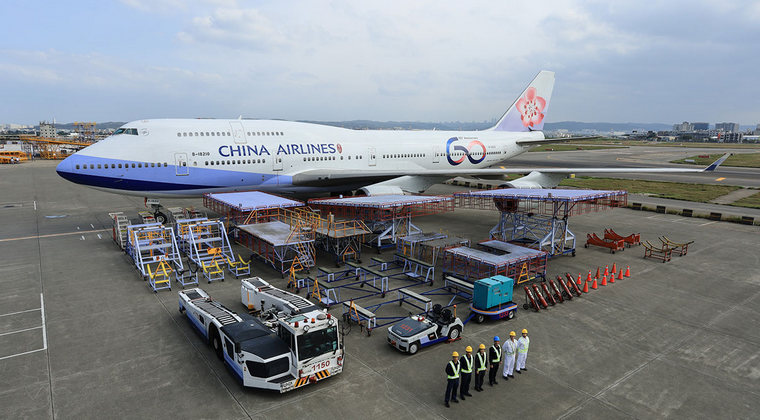 Six China Airlines aircraft with 60th anniversary livery have arrived. China Airlines unveiled its first A350-900 with the 60th anniversary logo and livery in April this year as part of its 60th anniversary celebrations. The final 747-400 aircraft to feature the livery left the hangar today (12/3) and will make its inaugural flight tomorrow as CI160 on the Taipei-Seoul route.
The number "60" in China Airlines' corporate colors of blue and red served as the inspiration for the 60th anniversary logo. The logo in the shape of "GO" and the infinity sign "8" has been progressively applied to the A350-900, A330-300, 737-800, 777-300ER, 747F (freighter) and 747-400(passenger) fleets. All six 60th anniversary liveried aircraft have now arrived.
Maintenance personnel are the guardians of aviation safety and ensure that every aircraft is safe before take to the skies. The tools shown in this Tetris Challenge of the maintenance facility include the Engine Platform, Dolly Thrust Reverser, Engine Fan Cowl Dolly, Wing Platform, T/E Flap Support, Nose Gear R/I Platform, Main Landing Gear Platform, FWD After Cargo Door, Tug, Safety Cones, and Fire Extinguishers.
FIRST EMBRAER E175-E2 JET COMPLETES ITS MAIDEN FLIGHT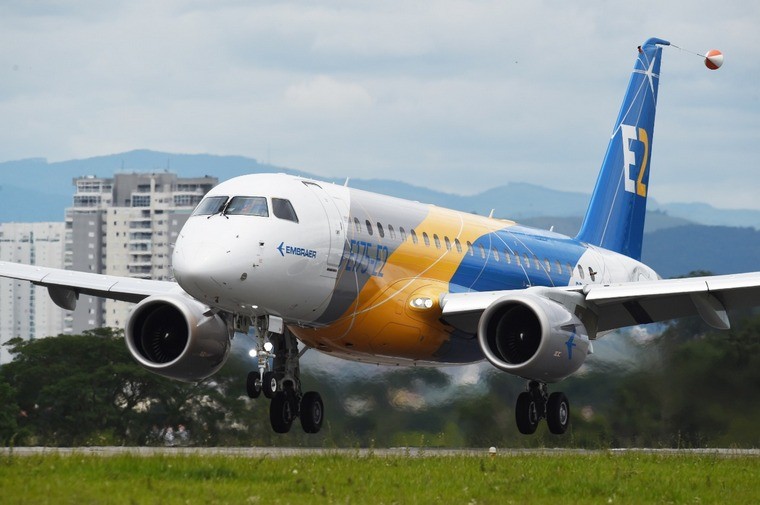 The Embraer E175-E2 made its inaugural flight on 12 December from the company's facility in São José dos Campos. The E175-E2 is the third member of the E-Jets E2 family. The maiden flight kicks off a rigorous 24-month flight test campaign.
Embraer will use three aircraft for the E175-E2 certification campaign. The first and second prototypes will be used for aerodynamic, performance and system tests. The third prototype will be used to validate maintenance tasks and will be outfitted with interior furnishings.
The E175-E2 has one additional row of seats compared to the first-generation E175 and can be configured with 80 seats in two classes, or up to 90 in a single class. The aeroplane will save up to 16% in fuel and 25% in maintenance costs per seat compared to the E175.
Like the E190-E2 and the E195-E2, the E175-E2 will have the longest maintenance intervals in the single-aisle jet category with 10,000 flight hours for basic checks and no calendar limit for typical E-Jet operations. This means an additional 15 days of aircraft utilization over a period of ten years compared to current generation E-Jets.
The E175-E2 features new Pratt & Whitney GTF™ PW1700G ultra-high bypass ratio engines, a completely new wing, full fly-by-wire controls and new landing gear. Compared to the first-generation E175, 75% of aircraft systems are new.
EMIRATES MAKES FIRM ORDERS 50 AIRBUS A350S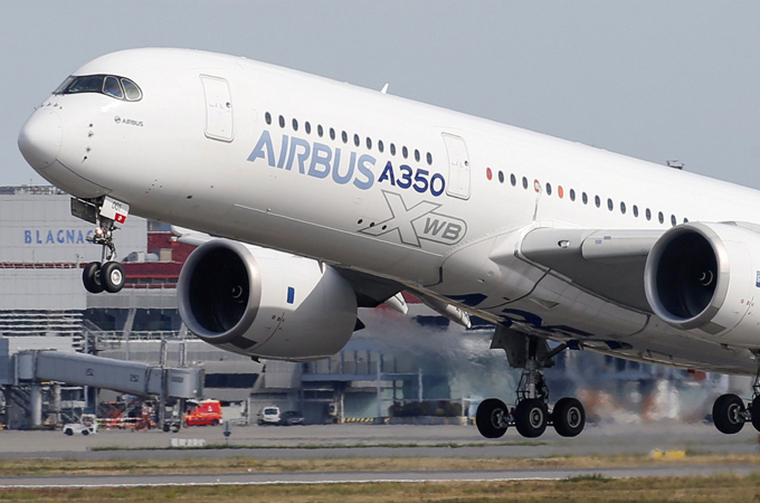 The Dubai-based airline, Emirates, announced that it has committed to a firm order of 50 Airbus A350 XWB aircraft. At list prices, the deal is worth more than $16 billion (AED58.7 million). The manufacturer is set to deliver the 50 aircraft between 2023 and 2028.
Its newest order replaces the previous Memorandum of Understanding (MoU) for 30 A350 and 40 A330neo aircraft, signed on February 14, 2019, after the airline announced that it is reducing its order size for the Airbus A380. Following the reduction of the order, the European manufacturer decided to cancel the production of the A380.
Emirates' President Tim Clark is running out of patience when it comes to continuous engine and aircraft performance setbacks. Speaking with reporters on September 4, 2019, Clark expressed his weariness of reliability challenges with new aircraft and said that the airline would not take delivery of new Airbus and Boeing jets unless the plane makers and engine manufacturers - Rolls-Royce, General Electric - get their act together.
Airbus' CEO Guillaume Faury was happy with the "strong vote of confidence in our newest wide-body aircraft," as the A350 brings "unbeatable economics and environmental benefits" to Emirates' fleet. "We look forward to seeing the A350 flying in Emirates colors," added Faury.
Reportedly, the Dubai-based carrier is not done shopping during Dubai Airshow. A report by Reuters indicates that the airline is also looking to finish negotiations with Boeing for an order of 40 787 Dreamliners that had been initially signed during the Dubai Airshow 2017. However, the deal has disappeared from Emirates' financial reports and Boeing's Orders & Deliveries website, raising questions whether Emirates is still interested in the Dreamlin