Compiled by Willie Bodenstein




AIRLINK TO OPERATE UNDER OWN FLIGHT CODE "4Z"



Airlink, Africa's largest privately-owned airline, will operate under its own "4Z" flight code on services operated with effect from 11 June 2020. This decision represents an important milestone in extending the commercial reach of the airline in its own right.
Selling seats on flights under the "4Z" flight code will enable Airlink to develop more routes and frequencies on an independent basis, as well as extend opportunities to establish new agreements with leading international airlines.
Airlink and South African Airways (SAA) have redefined their partnership by replacing their franchise agreement with a new commercial arrangement from 11 June 2020.
Where in terms of the franchise, flights operated by Airlink carry the "SA8" flight designator, under the new commercial arrangement, they will operate as Airlink's unique "4Z" code. The new agreement will enable a seamless transition with minimum inconvenience to customers.
The change marks a new era in the long-standing commercial agreement with SAA. While SAA remains an important strategic pillar in Airlink's strategy, the new arrangement gives Airlink the freedom to extend its commercial reach, develop more routes and frequencies on an independent basis and extend or establish additional agreements with other leading international airlines.
From 11 June 2020, all Airlink flights will operate using the "4Z" designator and from today, all tickets for those flights will be available through travel agents, tour operators and online at www.flyairlink.com. Tickets already issued for travel on flights with "SA8" flight numbers from 11th June 2020 will remain valid for travel subject to re-accommodation by Airlink.
"While we intend working with SAA's business rescue practitioners to find a solution that enables SAA to continue playing its important role in the Southern African market, we have a responsibility to take action to preserve Airlink's viability as a financially-robust, independent and privately-owned airline. However, should SAA's circumstance worsen, then Airlink will activate the transition sooner - immediately, if necessary," said Airlink CEO and Managing Director, Rodger Foster.
SAA NAMED AS ONE OF THE TOP ON-TIME-PERFORMING AIRLINES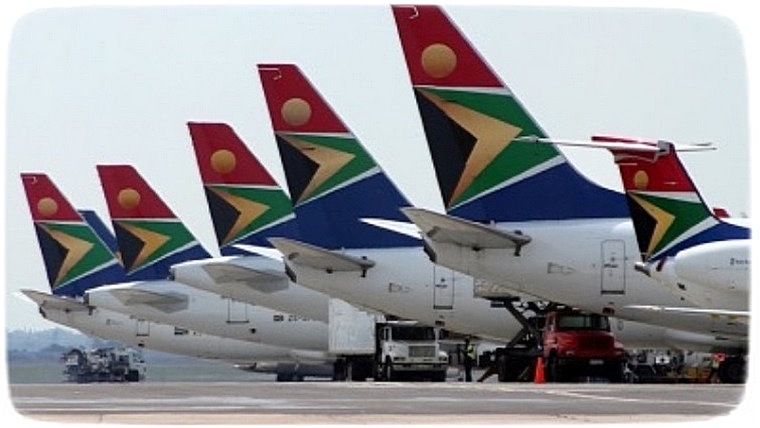 South African Airways has been named as one of the top performing airlines globally for on-time performance (OTP) by travel data and analytics company, Cirium. Cirium works with over 90 per cent of the world's top 50 airlines. The company, which has published its annual On-time Performance (OTP) Review for the past 11 years, provides a definitive list of the world's best performing airlines and airports for on-time flight operations.
SAA was ranked fourth in the category for Middle East and Africa mainline carriers, ahead of some of its major competitors, making SAA the leading African carrier on OTP. SAA's overall on-time performance across its route network is 85.69%.
"According to the International Airlines Transport Association's benchmark of OTP, an airline is on-time when it arrives within 15 minutes of the scheduled time of arrival or departs within 15 minutes of the scheduled departure time. We are excited that most of the time we adhere to these deadlines," said Zuks Ramasia, SAA Acting CEO.
SAA'S A350 OPERATES FIRST INTERNATIONAL FLIGHT TO AND FROM NEW YORK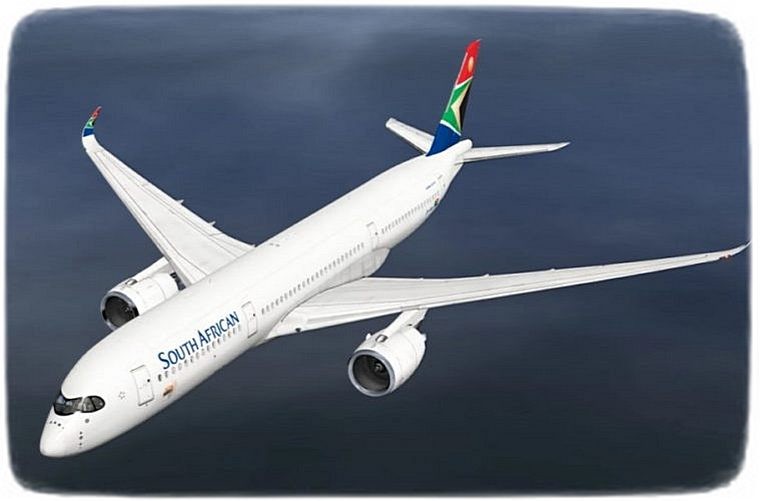 South African Airways (SAA) new Airbus A350-900 operated its first international flight from O.R Tambo International (ORTIA) airport to New York's John F. Kennedy (JFK) International Airport on 21 January.
The aircraft, which is environmentally friendly, with improved fuel-efficiency can fly further than any other aircraft in commercial service. It is one of the four new Airbus A350-900s that SAA added to its fleet in October 2019. It replaces the Airbus A340-600, which was being used on the route.
"All the A350-900s are equipped with Rolls-Royce Trent XWB engines. Since entering service in 2015, the Trent XWB engines have flown more than five million hours and are now regarded as the world's most efficient large aero-engines. The introduction of the A350s will contribute to our operational efficiencies and cost reduction and forms part of the ongoing fleet renewal programme. For example, through the A350s, we will lower our operational costs, save on our fuel consumption by 25% and also lower our maintenance costs by 40% over a five-year period," said Ramasia.
ROYAL AIR MAROC TO JOIN ONEWORLD ON 1 APRIL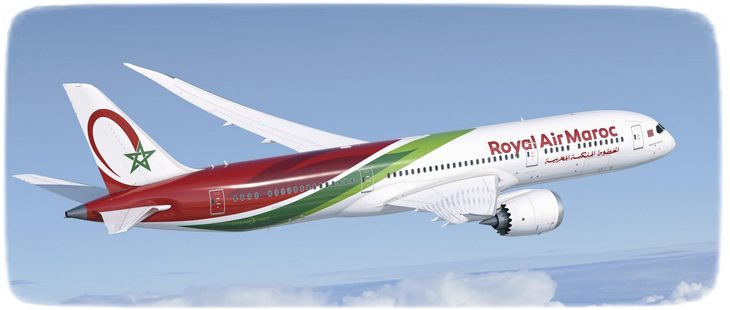 Royal Air Maroc will join the oneworld® alliance effective 1 April 2020, becoming oneworld's first full member in the African continent and bringing even more destinations and benefits for oneworld's frequent flyers. The entry of Royal Air Maroc into oneworld from 1 April follows a 15-month implementation programme to integrate Royal Air Maroc into the alliance. The airline's regional subsidiary Royal Air Maroc Express will also join as a oneworld affiliate member from 1 April.
Royal Air Maroc will add 39 new destinations in 23 countries to the oneworld network, offering more flights and options for the frequent flyers of the alliance's member airlines. The national carrier of Morocco, Royal Air Maroc connects its base in Casablanca with over 100 destinations in more than 50 countries over six regions - Africa, Asia, Europe, Middle East, North America and South America. These include oneworld hubs at Amman, Doha, London Heathrow, Madrid, Miami, Moscow Domodedovo and New York John F Kennedy.
Effective 1 April, oneworld frequent flyers will enjoy the full range of oneworld benefits and services when travelling with Royal Air Maroc. The more than one million members of Royal Air Maroc's Safar Flyer loyalty programme will be able to earn and redeem awards on all oneworld member airlines effective 1 April.
THE FIRST FULLY AUTOMATIC VISION-BASED TAKE-OFF DEMONSTRATED BY AIRBUS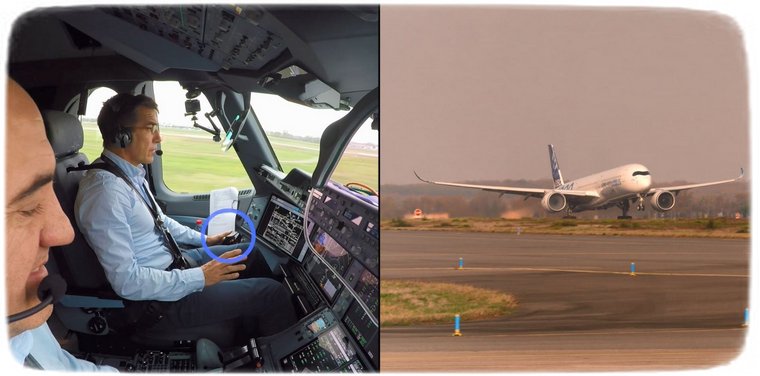 Airbus has successfully performed the first fully automatic vision-based take-off using an Airbus Family test aircraft at Toulouse-Blagnac airport. The test crew comprising of two pilots, two flight test engineers and a test flight engineer took off and conducted a total of 8 take-offs over a period of four and a half hours.
"The aircraft performed as expected during these milestone tests. While completing alignment on the runway, waiting for clearance from air traffic control, we engaged the auto-pilot," said Airbus Test Pilot Captain Yann Beaufils. "We moved the throttle levers to the take-off setting and we monitored the aircraft. It started to move and accelerate automatically maintaining the runway centre line, at the exact rotation speed as entered in the system. The nose of the aircraft began to lift up automatically to take the expected take-off pitch value and a few seconds later we were airborne."
Airbus' mission is not to move ahead with autonomy as a target in itself, but instead to explore autonomous technologies alongside other innovations in areas such as materials, electrification and connectivity. By doing so, Airbus is able to analyse the potential of these technologies in addressing the key industrial challenges of tomorrow, including improving air traffic management, addressing pilot shortages and enhancing future operations. At the same time Airbus is leveraging these opportunities to further improve aircraft safety while ensuring today's unprecedented levels are maintained.
For autonomous technologies to improve flight operations and overall aircraft performance, pilots will remain at the heart of operations. Autonomous technologies are paramount to supporting pilots, enabling them to focus less on aircraft operation and more on strategic decision-making and mission management.
BOC AVIATION ORDERS 20 MORE A320NEO AIRCRAFT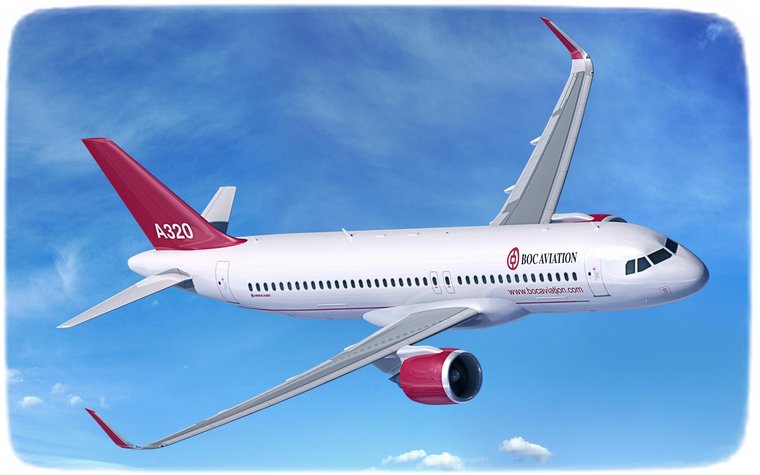 Singapore-based lessor BOC Aviation Limited has placed a firm order with Airbus for 20 A320neo aircraft. Up to 12 of the newly-ordered aircraft will be leased to Colombia's Avianca Airlines.
Featuring the widest single-aisle cabin in the sky, the A320neo Family incorporates the latest technologies, including new generation engines and Sharklets, which together deliver 20% reduced fuel burn as well as 50% less noise compared to previous-generation aircraft.
FLEXJET TOOK DELIVERY OF FIRST EMBRAER PRAETOR 500 BUSINESS JET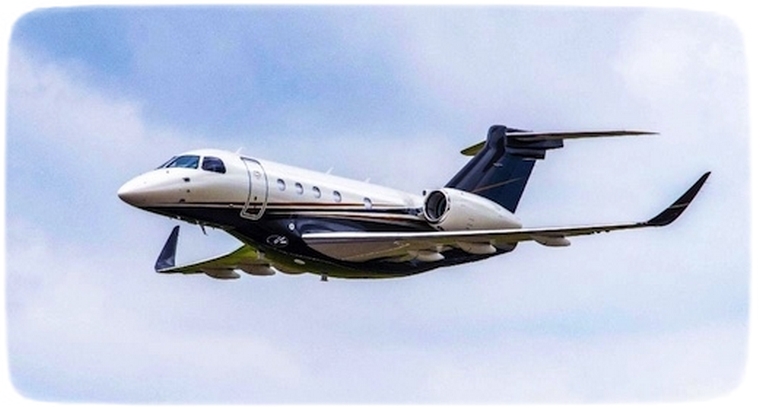 The first Praetor 500 was delivered to Flexjet, a global leader in private jet travel, which is introducing the aircraft into its fractional fleet through a purchase agreement with Embraer, announced at NBAA-BACE 2019. The deal is valued at up to $1.4 billion, at current list prices, and comprises a fleet of Embraer business jets. With this order, which includes the Phenom 300 light jet and the recently certified Praetor 500 and Praetor 600 jets, Flexjet became the Praetor Fleet Launch Customer.
Flexjet's success with the introduction of the Legacy 500 into its Red Label fleet in 2015, complemented by the addition of the Legacy 450 in the following year, allowed its customers to benefit from capabilities and performance of larger aircraft, but at midsize economics. Both Legacy models became the first full fly-by-wire aircraft in the Flexjet fleet, delivering a smooth flight experience, previously unseen in medium cabin aircraft.
The partnership between Embraer and Flexjet dates back to 2003, when Flight Options, which merged with Flexjet in 2015, became the first fractional ownership program to introduce the Legacy Executive jet into its fleet. Offering customers a large cabin experience at super-midsize economics allowed Flight Options to serve more customers even better than before, while also supporting the company's growth via Embraer's high utilization, reliable aircraft design.
600TH GULFSTREAM G550 DELIVERED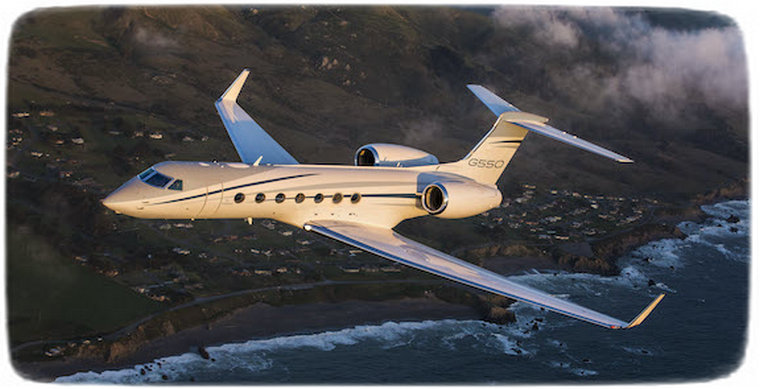 Gulfstream Aerospace achieved another milestone - its 600th Gulfstream G550 has been delivered to a customer. The delivery was celebrated by Gulfstream employees at the company's Brunswick, Georgia, completions and maintenance facility. Entering service in 2003, the G550 introduced the award-winning PlaneView™ flight deck featuring Gulfstream's Enhanced Flight Vision System. For its technological and safety innovations, the G550 was awarded the 2003 Robert J. Collier Trophy.
"The G550 has solidified its place as one of the most dependable business jets available," said Mark Burns, president, Gulfstream. "More than 20 percent of Gulfstream aircraft in service are G550s, proving its reputation as an established and versatile aircraft for business aviation. The G550 is also a popular choice for special missions and government configurations," said Burns. "The flexibility and adaptability of the aircraft make it an ideal platform for challenging missions."
Equipped with two Rolls-Royce BR710 engines, the G550 can fly 6,750 nautical miles/12,501 kilometers at Mach 0.80, connecting Tokyo with Palm Beach or Shanghai with London. The cabin offers numerous configurations and can seat up to 19 passengers and sleep up to 8. The G550 can also be outfitted for a variety of government applications, including aeromedical evacuation, head-of-state transport, airborne early warning, atmospheric research and maritime patrol.
AIRBUS ANNOUNCES INCREASED INVESTMENT, EXPANSION OF AIRCRAFT MANUFACTURING IN THE U.S.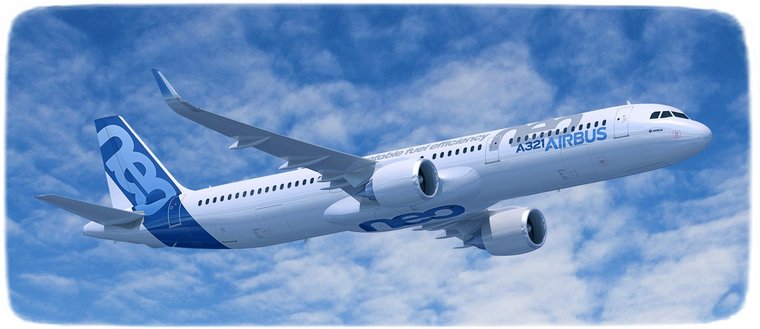 Airbus announced that, as part of its plan to produce 63 A320 Family aircraft per month in 2021, the company will expand its industrial footprint in the U.S. by increasing the production rate of A320 family aircraft at its Airbus U.S. manufacturing facility in Mobile to seven per month by the beginning of next year. This increase, and continued recruiting for the A220 manufacturing team, will result in a further 275 jobs added at the Alabama-based facility over the next year. The company will also invest another $40 million through construction of an additional support hangar on the site, bringing its total investment to more than $1 billion in the Gulf Coast city.
Airbus' announcement comes on top of huge growth in 2019, when the company added 600 new jobs at the manufacturing site. With plans already in place for production of four A220 aircraft per month in Mobile by the middle of the decade, Airbus is on track to produce more than 130 aircraft in Mobile each year for its airline customers.
In addition to its operations in Mobile, Airbus has extensive presence throughout the U.S. The company employs approximately 4,000 people at 38 locations in 16 states. Among its other facilities in the U.S. Airbus has: an engineering center in Kansas; training facilities in Florida and Colorado; materials support and headquarters in Virginia; an innovative think tank (A3) in California; a drone data analysis business in Georgia; helicopter manufacturing and assembly facilities in Texas and Mississippi; and a satellite manufacturing facility (OneWeb Satellites) in Florida. Furthermore, in the last three years alone, Airbus has spent nearly $50 billion in the U.S. with more than 450 U.S. suppliers, supporting more than 275,000 American jobs.

ROLLS-ROYCE PEARL 15 RECEIVES US CERTIFICATION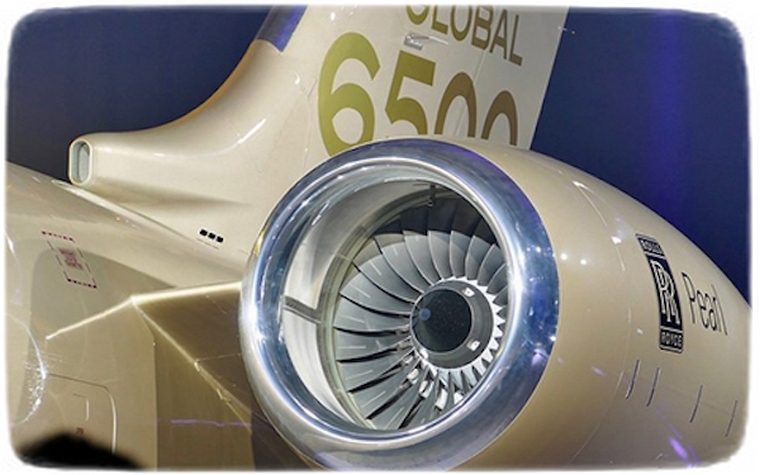 The Pearl® 15, the exclusive engine option for Bombardier's Global 5500 and Global 6500 aircraft, has received its official certification by the Federal Aviation Administration (FAA). The engine, which was developed at the Rolls-Royce Centre of Excellence for Business Aviation engines in Dahlewitz, Germany, has previously been certified by the European Union Aviation Safety Agency (EASA) and Transport Canada Civil Aviation (TCCA).
The Pearl 15 was custom-designed to power the Global 5500 and Global 6500 aircraft, which have the longest range and the largest cabin in their category and feature Bombardier's signature smooth ride technology.
The Pearl engine combines innovative technologies derived from the Rolls-Royce Advance2 technology demonstrator programmes with proven features from the BR700, today's most successful engine family in business aviation. The Pearl 15 also exemplifies Rolls-Royce's pioneering IntelligentEngine vision of a future where product and service become indistinguishable thanks to advancements in digital capability. As well as a new-generation Engine Health Monitoring System that introduces advanced vibration detection, the engine benefits from the incorporation of advanced remote engine diagnostics and bi-directional communications that allow for easy remote reconfiguration of engine-monitoring features from the ground.
AZAL TO OPEN ITS SKY TO ALL AIRLINES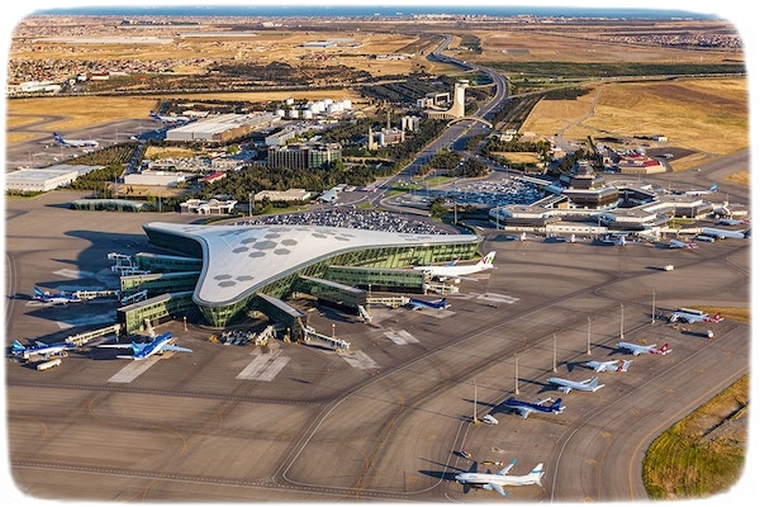 For the first time in the history of Azerbaijan's civil aviation, the so-called fifth and seventh freedoms of the air will start operating at all international airports in the country. From 1 January 2020, these degrees of freedom will enable flights from Azerbaijani airports to 40 countries in Europe, North America, Australia and South-East Asia. Freedoms of the air is a set of commercial aviation rights granting a country's airline(s) the privilege of entering and landing in another country's airspace. The higher the degree of freedom, the more actions foreign aircraft are allowed to perform in Azerbaijani airspace.
Under the new conditions, all foreign airlines, willing to operate flights to Azerbaijan in the future will have the same rights as the national air carrier. This will increase foreign airlines' interest to perform flights to Azerbaijan, open up new markets for them, allow them to boost their passenger traffic and enhance the attractiveness for tourists.
The arrival of foreign airlines will also create more travel opportunities for Azerbaijani citizens, as they will have a wide choice of direct flights to near and far abroad.
Currently, there are six airports with international status in Azerbaijan. Besides the Heydar Aliyev International Airport in Baku, all conditions have been created for air carriers at the airports of Nakhchivan , Ganja, Gabala, Lankaran and Zagatala.
All international airports of the Republic have ICAO category, are supplied with modern equipment, necessary conditions have been created here for ground service, aviation security service, border and customs control.
Azerbaijan airports hold the leader position in the region in terms of passenger traffic. In the first 11 months of 2019, Azerbaijan's international airports served a total of 5.15 million passengers, of which 4.39 million were served by Heydar Aliyev International Airport. This is 6% more than the same figure last year.
AIRBUS DELIVERS STRONG 2019 COMMERCIAL AIRCRAFT PERFORMANCE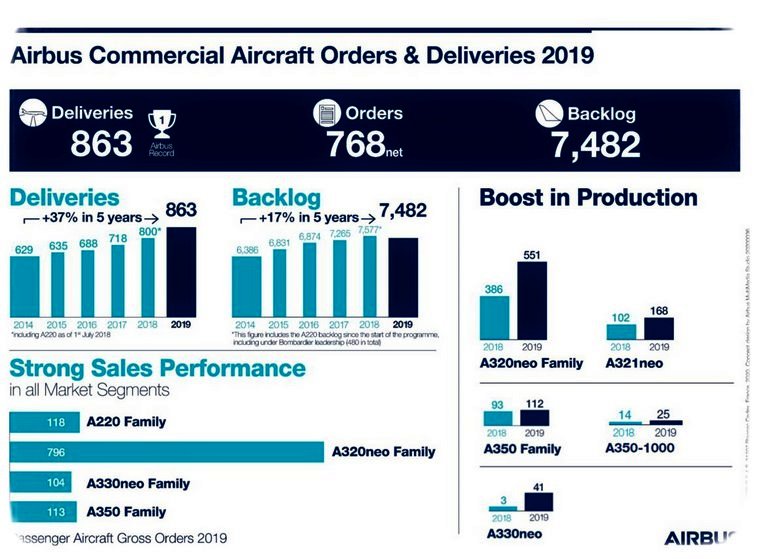 Airbus SE delivered 863 commercial aircraft to 99 customers in 2019, outpacing its previous output record set in 2018 by eight percent. In the 17th yearly production increase in a row, Airbus progressed on the transition to all NEO variants and by year end Airbus had delivered 173 wide-body aircraft, its highest number in a single year.
In 2019, deliveries comprised:
A220 Family: 48 v 20 in 2018 (since the A220 became part of the Airbus Family: 1 July 2018)
A320 Family: 642 v 626 in 2018. Of these, 551 were NEO Family v 386 in 2018
A330 Family: 53 v 49 in 2018. Of these, 41 were NEO Family v 3 in 2018
A350 Family: 112 v 93 in 2018. Of these, 25 were A350-1000 v 14 in 2018
A380: 8 v 12 in 2018
Airbus had a strong year of sales with a total of 1,131 new orders. Net orders reached 768, compared to 747 in 2018, underlining customer endorsements in all market segments and taking Airbus' overall historical cumulative net orders over the 20,000 mark.
The A220 achieved 63 net orders, confirming it as the leading aircraft in its category. The A320 Family continued its success with 654 net orders including an outstanding market response for the new A321XLR. At year end, the current Airbus wide-body offering comprised sales and repeat orders of 32 A350 Family and 89 A330 Family aircraft. Cancellations of 363 reflect specific airline situations in 2019 as well as the decision to end A380 production. At the turn of the year, Airbus' backlog stood at 7,482 aircraft.
QATAR AIRWAYS TO SHOWCASE ITS ULTRA-MODERN AIRBUS A350-1000 ALONGSIDE ITS STATE-OF-THE-ART GULFSTREAM G500 AT THE KUWAIT AVIATION SHOW 2020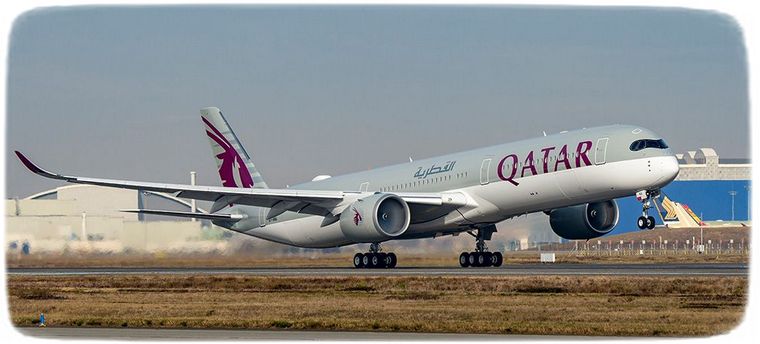 Qatar Airways is pleased to announce its participation in the Kuwait Aviation Show 2020, where it will display its state-of-the-art Airbus A350-1000 fitted with its multi award-winning Business Class seat, Qsuite, and the ultra-modern private jet Gulfstream G500 from its Qatar Executive fleet.
The Kuwait Aviation Show 2020 is an important platform for regional and international airlines and aviation companies to showcase their latest products and services. The event will kick-start the New Year for the industry, with over 300 exhibitors, 60 aircraft on display, 15,000 trade visitors, and 60,000 public visitors expected.
On display the Kuwait Aviation Show 2020 will be Qatar Airways' Airbus A350-1000. The world's most technologically advanced aircraft features an unparalleled ambient design and superior levels of comfort and well-being, setting a new standard of passenger experience.
Also, on display will be the Gulfstream G500, the airline's ultra-modern executive jet that sets an industry benchmark by offering one of the quietest cabins as well as optimum cabin altitude pressure. Operated by Qatar Executive, the private jet charter division of Qatar Airways Group, the aircraft is perfectly suited for passengers who wish to maximise their travel time while experiencing the ultimate in comfort and privacy.
ETIHAD AIRWAYS NAMED MOST PUNCTUAL MIDDLE EAST AIRLINE OF 2019 BY THE GLOBAL ANALYTICS GROUP OAG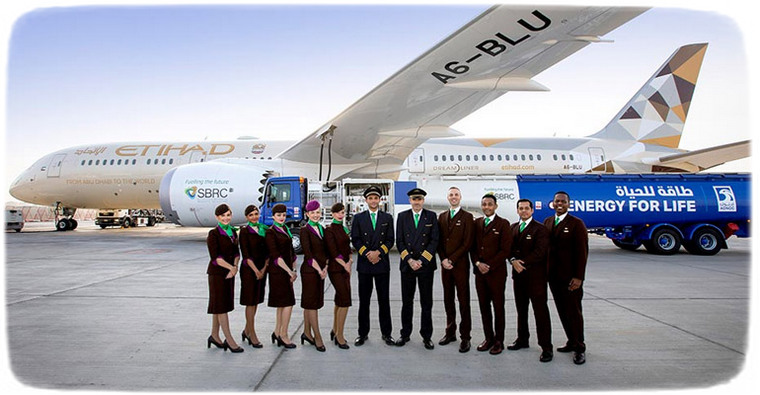 Etihad Airways, the national airline of the United Arab Emirates, has been ranked as the most punctual airline in the Middle East and one of the most punctual in the world by the global aviation analytics group OAG.
In its Punctuality League rating for 2019, OAG listed Etihad as the only Middle Eastern carrier in its Top 20, ranking the UAE airline 17th among all full-service and low-cost operators. OAG also ranked Etihad at number 13 on its Top 20 list of Mainline Airlines, comprised only of major scheduled carriers operating over 30,000 flights per year.
"Etihad Airways' high placement in the 2019 OAG rankings demonstrates the airline's commitment to delivering total quality, and on-time performance is a major part of this," the company said. "Etihad, with the determination of its operations team, as well as the investment in new technology will continuously strive to increase efficiency and service."
QATAR AIRWAYS AND MALAYSIA AIRLINES ANNOUNCE SIGNIFICANT CODESHARE EXPANSION



Qatar Airways announced expanded codeshare cooperation with Malaysia Airlines, starting from 27 January 2020. The new codeshare agreement will strengthen the two airlines' strategic partnership, first initiated in 2001. With 10 Qatar Airways destinations covered by the airlines' current codeshare cooperation, the expanded agreement will allow Malaysia Airlines passengers to book travel to 20 additional Qatar Airways gateways in Europe, America, and Africa.
Sales for selected new codeshare destinations opened on 15 January, when Malaysia Airlines customers will be able to book travel on Qatar Airways flights from Doha to Vienna, Brussels, Copenhagen, Frankfurt, Munich, Athens, Rome, Oslo, Barcelona, Madrid, Geneva, and Zurich. In turn, Qatar Airways passengers will be able to book Malaysia Airlines flights to Sibu, Alor Setar, Medan and Surabaya.
Qatar Airways operates a modern fleet of more than 250 aircraft via its hub, Hamad International Airport (HIA), to more than 160 destinations worldwide. The world's fastest-growing airline added several new destinations to its network last year, including Rabat, Morocco; Izmir, Turkey; Malta; Davao, Philippines; Lisbon, Portugal; Mogadishu, Somalia; Langkawi, Malaysia; and Gaborone, Botswana.
The airline will add Osaka, Japan; Santorini, Greece; Dubrovnik, Croatia; Almaty and Nur-Sultan, Kazakhstan; Accra, Ghana; Cebu, Philippines; Trabzon, Turkey; Lyon, France; Siem Reap, Cambodia; and Luanda, Angola to its extensive network in 2020.
IMPLEMENTATION OF THE AGREEMENT WITH AEROFLOT ON THE SUPPLY OF SUKHOI 100 SSJ100 AIRCRAFT HAS STARTED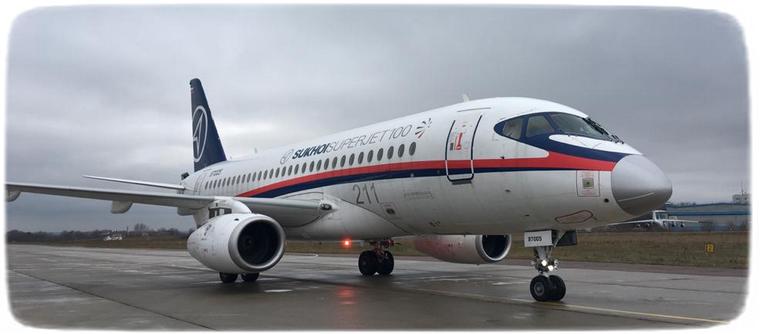 As part of implementation of this agreement, the first five Superjet 100 aircraft have been delivered to VEB.RF for leasing to the Russian airline "Aeroflot". The agreement for 100 SSJ100 aircraft was previously signed by PJSC "Aeroflot" and JSC "Sukhoi Civil Aircraft" (being a part of PJSC "UAC" which is a part of Rostec State Corporation). The delivery of Superjet 100 was funded by VEB.RF after the Supervisory Board had made the corresponding resolution.
"Implementation of the agreement with "Aeroflot" is for us an important part of the SSJ100 Program development. We are constantly improving the product and the after-sales support system. Starting from 2020, we will begin to form a new model of full-scale technical support for our operators. The partnership between the national manufacturer and the national carrier allows us to solve the ambitious tasks of aviation industry of our country," said Yury Slyusar, Director General of PJSC "UAC".
The aircraft are being delivered to the largest Russian operator of Superjet 100 in a two-class layout: 12 seats in the business class cabin and 75 seats in the economy class cabin. Aeroflot currently operates SSJ100 in the same configuration for 87 passengers. Aeroflot began commercial operation of SSJ100 in June 2011. In accordance with the agreement, the remaining aircraft will be delivered to Aeroflot by 2026. This transaction is the largest in the history of both the manufacturer - JSC "Sukhoi Civil Aircraft", and the modern "Aeroflot".
A CLIMATE-NEUTRAL AVIATION FUTURE - LUFTHANSA BOLSTERS SUSTAINABILITY EFFORTS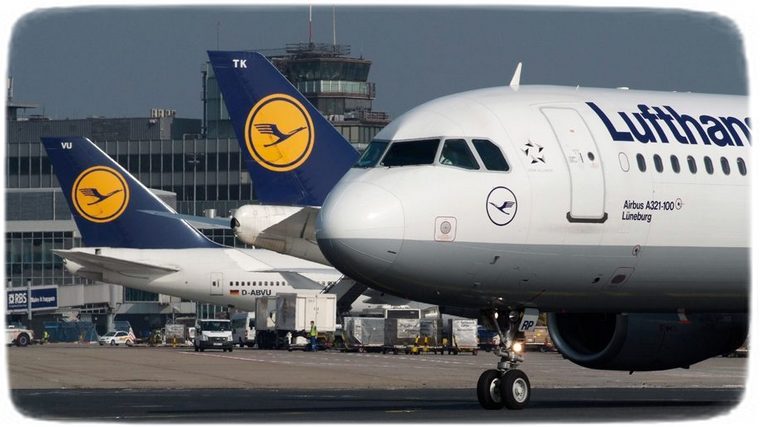 Lufthansa Group has reinforced its commitment to sustainability by stepping up its efforts aimed at making the future of aviation climate-neutral. The group has been investing in climate-friendly planes and alternative fuels in addition to improving all aspects of flight operations through the adoption of sustainable practices and innovative technologies.
With the objective of building up an eco-friendly aircraft fleet, Lufthansa has undertaken the replacement of its older models with new, lower CO2 emission planes, including A350-900. In March 2019, the group's Supervisory Board approved the purchase of a total of 40 ultramodern long-haul aircraft for its airlines, with a list-price investment volume of $12 billion. Set to be delivered between late 2022 and 2027, 20 Boeing 787-9 and 20 additional Airbus A350-900 planes will replace the group's four-engine aircraft fleet.
In addition, the group has rolled out a number of initiatives to transform its day-to-day operations environmentally friendly, including 100 percent CO2 compensation for all business trips of employees, fully neutral ground transports in its home markets Germany, Austria and Switzerland and the complete adoption of eco-electricity in its buildings these countries. Other sustainability endeavors the group currently pursues include, CO2 offsetting for corporate customers in the home markets, regional food sourcing for food on board, and plastic reduction on board.
CALC SIGNS PURCHASE AGREEMENT FOR 40 ADDITIONAL A321NEO AIRCRAFT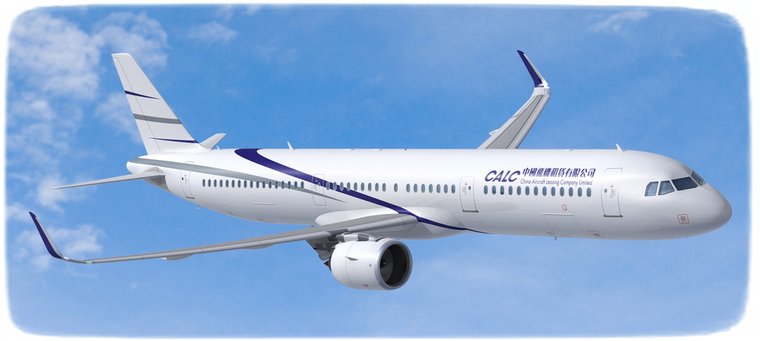 CALC (China Aircraft Leasing Group Holdings Limited), a full value-chain aircraft solutions provider for global airlines, has reached an agreement with Airbus on its remaining backlog and includes an additional order for 40 A321neo aircraft. It also includes a conversion of 15 of its existing A320neo backlog into A321neos. Together with a previous order for 11 A321neos, CALC's total order for the type rises to 66.
CALC's order is an endorsement for the A321neo and reaffirms the market demand for the aircraft. With unbeatable fuel efficiency and lowest operating costs, it is the best match for CALC's customers. To date, from CALC's total order for 252 A320 Family aircraft, 87 have been delivered, of which one is an A321neo.
The A321neo is the largest member of the A320 Family, seating up to 240 passengers, depending on cabin configuration. Incorporating the latest engines, aerodynamic advances, and cabin innovations, the A321neo offers a reduction in fuel consumption of 20% as well as a 50% noise reduction. To date, the A320 Family has won more than 15,300 orders and more than 9,000 aircraft have been delivered.
JAPAN AIRLINES ENHANCES INTERNATIONAL NETWORK IN CHINA BY SIGNING CODESHARE AGREEMENT WITH SHANGHAI AIRLINES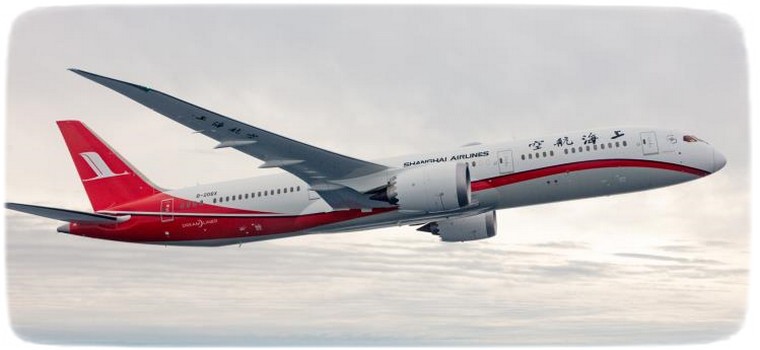 Japan Airlines (JAL) announced a codeshare agreement with Shanghai Airlines to expand the carrier`s international network in China. Reservations and ticket sales began on 9 January 2020.
The codeshare agreement will add two routes to JAL`s international network, which includes flights between Shanghai Pudong and Osaka Kansai airport, as well as Toyama airport. Both codeshare flights will be operated by Shanghai Airlines.
Together with Shanghai Airlines, the JAL Group will strive to deliver a comprehensive network by providing more travel options for its valued customers.