Compiled by Willie Bodenstein


If you were looking for your next aircraft, vendor, mentor, job, or professional development or employment opportunity, then you should have been at the HAL Heli Expo held in Anaheim, California.
With 18,000 industry professionals and 700 exhibitors, Heli-Expo is the largest helicopter exhibition in the world. It is organized by the Helicopter Association International. In 2013, it attracted 20,393 visitors from all over the world. It is one of the largest gatherings of the industry and is often the place where innovations are introduced.
HAL strives to provide its members with services that directly benefit their operations and to advance the international helicopter community by providing programs that enhance safety, encourage professionalism and economic viability while promoting the unique contributions that vertical flight offers society.
The exhibitors this year, like in past years, reads like a true who's who in the vertical lift industry. Amongst the more than 700 exhibitors were:-
AIRBUS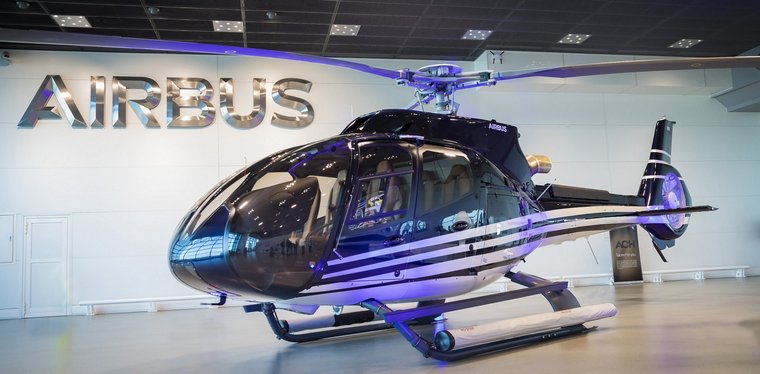 Airbus strives to provide the most efficient helicopter solutions to its customers who serve, protect, save lives and safely carry passengers in demanding environments. Its helicopters are in service in more than 150 countries worldwide, performing nearly every type of vertical flight task imaginable. The company's product line offers the full spectrum of rotary-wing aircraft solutions for civil, government, military, law enforcement and parapublic uses. Airbus Helicopters aims to provide the customer with the necessary support and services to carry out their operations efficiently, safely and cost-effectively with a global Customer Services network working around the clock to fulfill this mission, bringing tailor-made and competitive solutions to the customer's doorstep.
BELL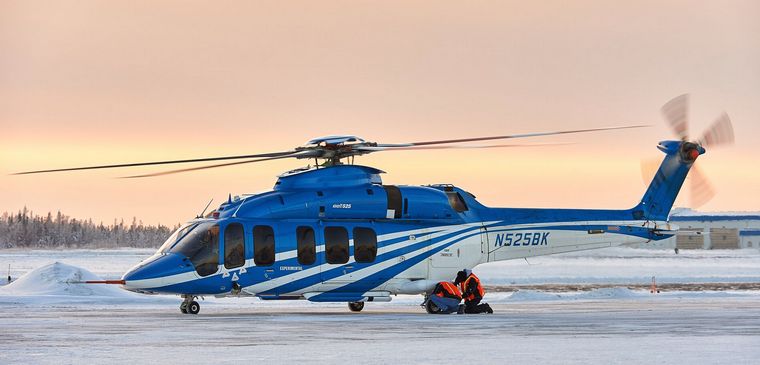 Headquartered in Fort Worth, Texas - as a wholly-owned subsidiary rotary wing aircraft manufacturer for commercial and military applications of Textron Inc. Bell have strategic locations around the globe. Their talented employees come from over 90 countries to serve customers from 120; all to deliver exceptional aircraft experiences; efficiently, reliably. and above all safely. Rotary wing aircraft manufacturer and sales of new and used helicopters for commercial and military applications.
BOSE CORPORATION



Bose was the first to introduce active noise reducing headsets more than 20 years ago, forever changing the way pilots fly.
The Bose A20 Aviation Headset is engineered for increased noise reduction in even louder environments and has an improved degree of comfort, all without compromising our acclaimed clear audio.
ENSTROM HELICOPTER CORPORATION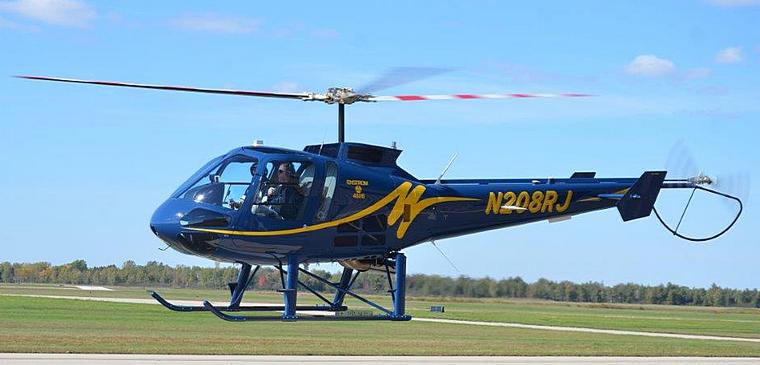 Enstrom Helicopter Corporation designs, fabricates, assembles and tests a full line of light single piston and turbine engine helicopters for training, executive transport and commercial operations in the global market. Enstrom has been manufacturing helicopters for over 60 years. Their mission is to deliver the safest and best-supported helicopters in the world. Enstrom is a wholly owned subsidiary of Chongqing General Aviation Group (CGAG) and is located in Menominee, Michigan.
EVOLUTION HELMETS



Helicopter helmet, LLC is a manufacturer and distributor located in Florida of the Evolution Flight helmet, SE flight suits, one and two-piece nomex suits.
Evolution carries a full line of pilot supplies and custom configurations for all flight helmets, to include repair of all brands of flight helmets.
HELITAK FIRE FIGHTING EQUIPMENT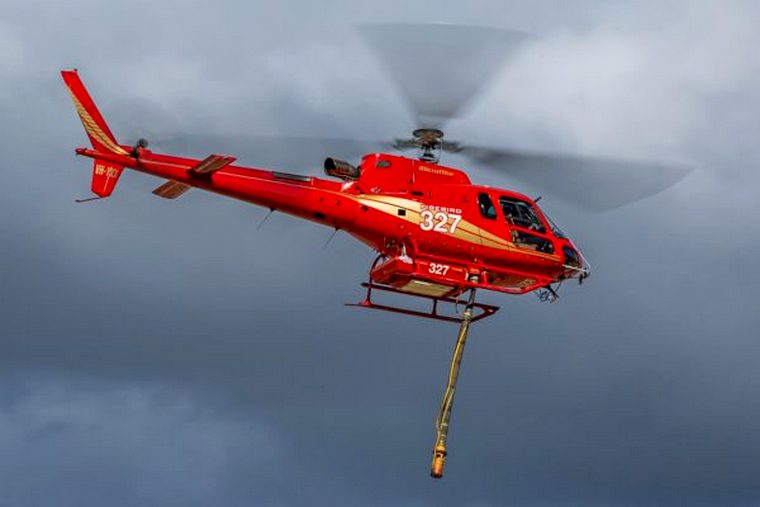 Helitak Fire Fighting Equipment is an international design and manufacturing company and has been delivering underbelly fire suppression tanks to the aerial firefighting industry since 2006. The Helitak range has been specifically designed for airframes including the Airbus H125, Bell Medium Range, Sikorsky S-61, UH60 and S70i Black Hawk as well as the Airbus Super Puma. Design data packages for the Leonardo AW range and Boeing Chinook CH-47 are near completion.
KAMAN AEROSPACE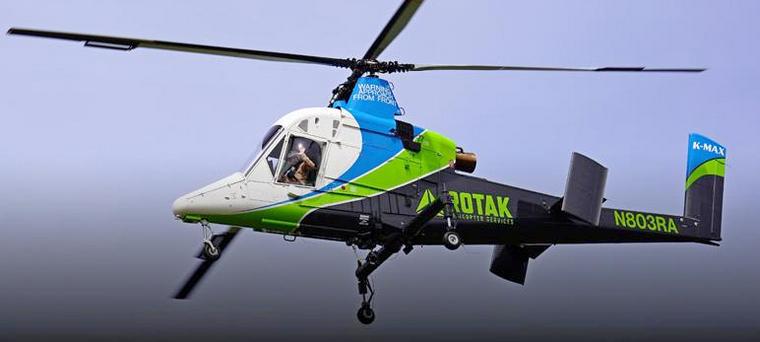 Kaman Aerospace is comprised of three divisions operating in 14 locations globally, supplying one-stop services from design to delivering major integrated aerostructures. Kaman manufactures and supports the manned and unmanned K-MAX® medium-to-heavy lift helicopter. With unmatched performance, its innovative design has been proven worldwide as a low-maintenance helicopter with unique capabilities and high reliability rates.
LEONARDO



Leonardo is a world player in Aerospace, Defense and Security. As a world leader in helicopter manufacturing, Leonardo integrates the most advanced mission suites and safety devices and is recognised worldwide for reliability and security. The AW helicopters offer unparalleled flexibility and availability and have set a well-established track record for multi-mission support. With a complete range of Executive/Private helicopters and its around-the-clock and around-the-world customer service, the AW helicopters offer the safest and most comfortable travel experience.
MD HELICOPTERS, INC.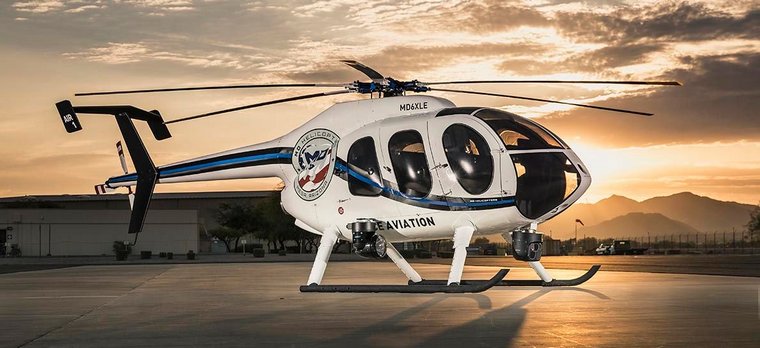 MD Helicopters, Inc. (MDHI), a woman-owned company, is a leading manufacturer of commercial, military, law enforcement and air-rescue helicopters. The MD Helicopters family of rotorcraft includes 5 highly regarded commercial helicopters: the twin-engine MD 902 Explorer as well as a single-engine fleet that features the MD 600N, MD 520N, MD 500E, MD 530F.
MDHI also offers a growing family of military rotorcraft that includes the proven MD 530F Cayuse Warrior, advanced MD 530G and MD 530G BII (Block II) Light Scout Attack Helicopters and the next-generation MD 969 Light Attack Helicopter.
World renowned for value, versatility and performance, MD Helicopters is also the exclusive provider of the innovative NOTAR® system for anti-torque control with no tail rotor - a key feature of the MD 902, MD 600N and MD 520N. This unqiue technology delivers safer, quieter performance and unmatched confined-area access capability as compared to other rotorcraft in their class.
MINT TURBINES LLC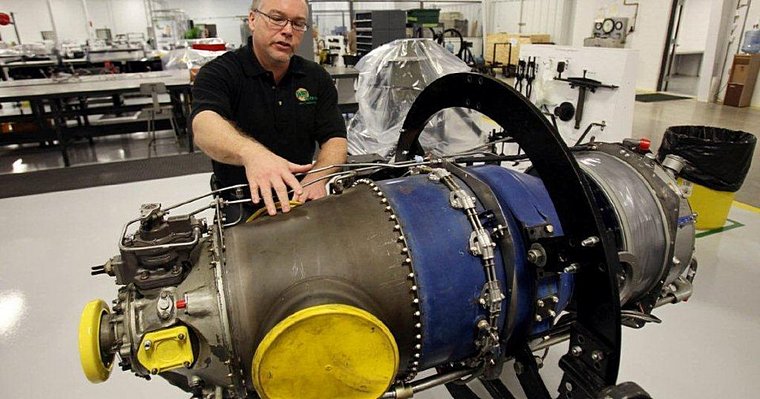 For over 40 years, MINT Turbines has been an industry-leading FAA/EASA certificated Part 145 Repair Station offering full-service Maintenance, Repair and Overhaul (MRO) services and support to operators of the Pratt &Whitney Canada (P&WC) PT6A & PT6T Series plus Honeywell T53 Series of gas turbine engines world-wide.
ROBINSON HELICOPTER COMPANY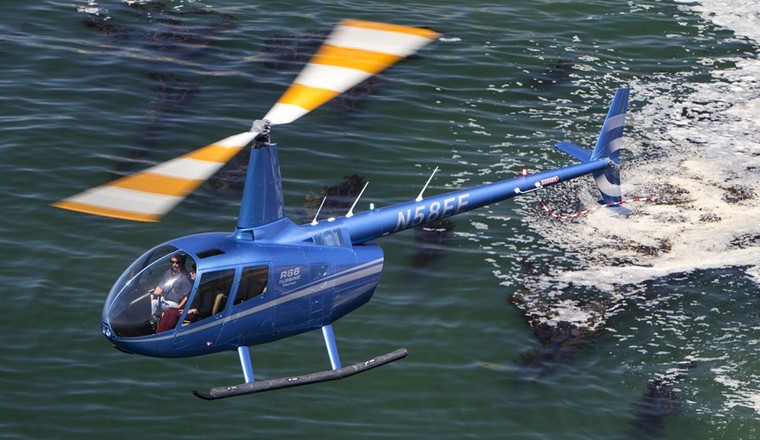 Robinson Helicopter Company was founded in 1973 by Frank Robinson, whose vision was to produce the world's highest quality, most reliable helicopters in the most efficient, cost-effective way possible. Today, the company's top sellers are its R44 and R66 helicopters, respectively. Both models are offered in a variety of configurations including float, news and police versions. The most recent addition to Robinson's line is the R44 Cadet, a two-place R44 specifically designed for the training market.
To date, Robinson Helicopter Company has delivered over 12,000 helicopters worldwide.
ROLLS-ROYCE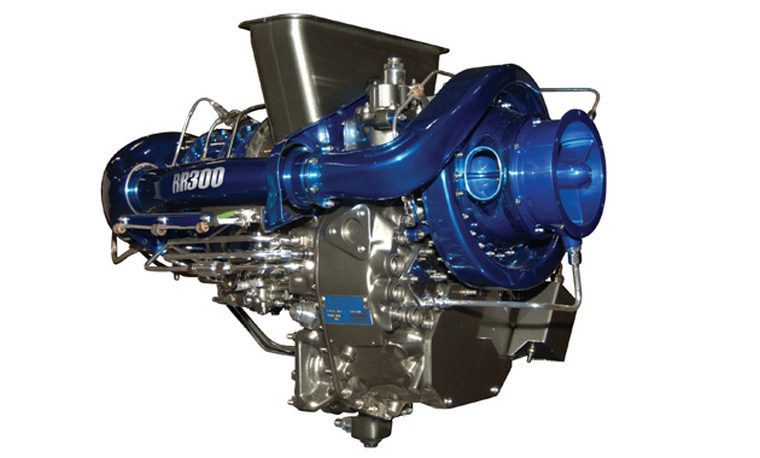 Rolls-Royce is a world-leading power systems provider, pioneering the power that matters. Rolls-Royce pioneers' cutting-edge technologies that deliver the cleanest, safest and most competitive solutions to our plant's vital power needs. Rolls-Royce has built over 32,000 M250 & RR300 engines with 15,000 still in operation.
SAFRAN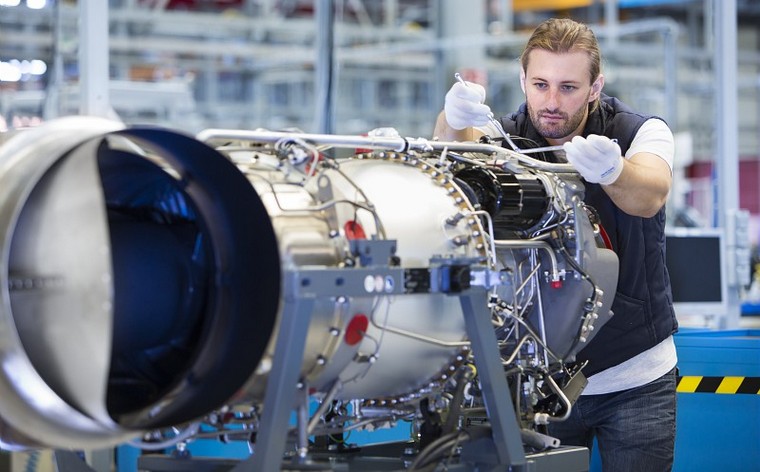 Safran is an international high-technology group, operating in the aviation (propulsion, equipment and interiors), defense and space markets. Safran has a global presence, with more than 95,000 employees and sales of 21 billion euros in 2018. Working alone or in partnership, Safran holds world or European leadership positions in its core markets. Safran undertakes research and development programs to meet fast-changing market requirements, with total R&D expenditures of around 1.5 billion euros in 2018.
SCHWEIZER AIRCRAFT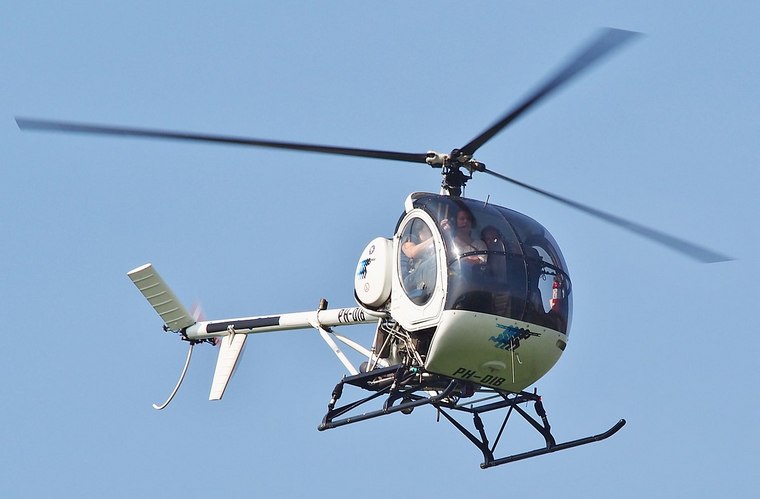 Schweizer RSG is privately held and specializes in the support and production of the world's safest light helicopters. Specifically, the S300C (269C), S300CBi (269C1), and S330/333 (269D).
SIKORSKY A LOCKHEED MARTIN COMPANY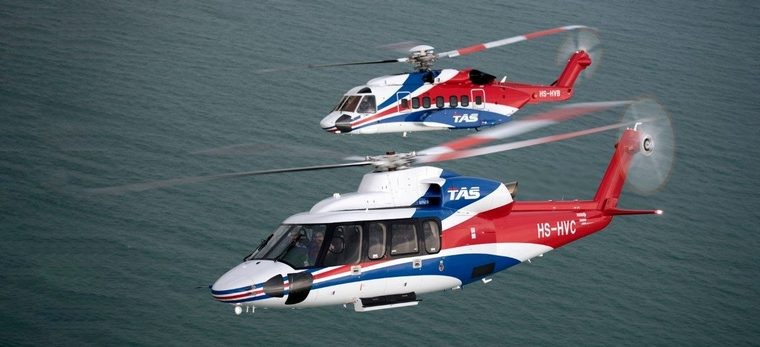 Sikorsky, a Lockheed Martin company, based in Stratford, CT, is a world leader in aircraft design, manufacture and service. Lockheed Martin headquartered in Bethesda, Maryland, is a global security and aerospace company that employs approximately 100,000 people worldwide and is principally engaged in the research, design, development, manufacture, integration and sustainment of advanced technology systems, products and services.
THALES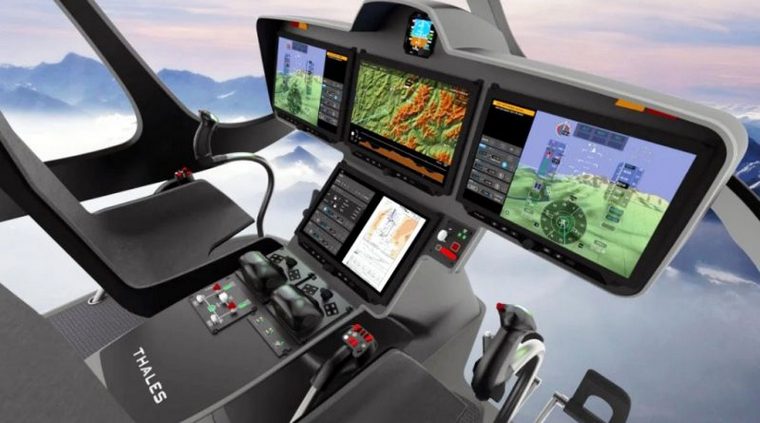 Thales is a leading supplier of avionics products and services for the helicopter market and maintains global service network that supports its products 24/7/365. Thales's innovative solutions translate into more capable platforms bringing greater performance and cost effectiveness with key references onboard major programs. At this edition of HAL they revealed their simple, compact and safe autopilot solution, their new FlytX compact, crew-centric, customizable and connected avionics suite already selected by some OEMs as well as their fully digital services solutions offering value to operators.
VAN HORN AVIATION LLC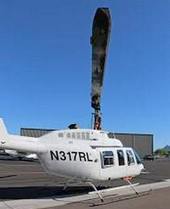 Based in Tempe, Arizona, Van Horn Aviation specializes in the design, certification and manufacturing of composite rotor blades.
Their current products include main rotor blades for the Bell 206B JetRanger and 206L LongRanger and tail rotor blades for the 206B/L/OH-58 and various models of the UH-1 Huey.
They also have an FAA-certified repair station onsite. Visit vanhornaviation.com for more information.