Compiled by Willie Bodenstein




SA EXPRESS SLAMS BUSINESS RESCUE JUDGEMENT AS UNSATISFACTORY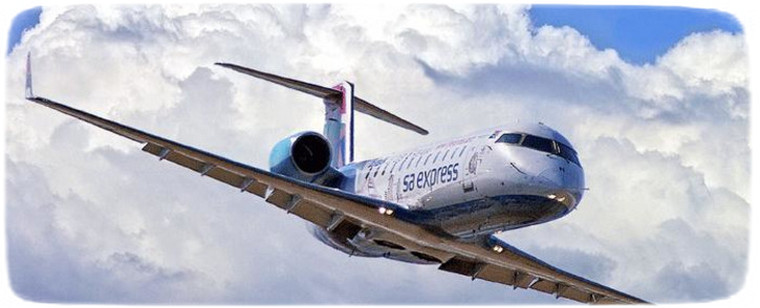 SA Express board of directors noted the judgement against SA Express and are seeking further legal advice in relation to the Business Rescue judgement received on 6 February 2020.
The SA Express board states that there are disputes with the supplier and that it has been dealing with the malfeasance in an orderly process. The review of the judgement by SA Express' lawyers indicates that the court exceeded what was required and granted orders not sought by the applicant. The court has also not made any order on whether the matter was urgent or not, in circumstances when the urgency was specifically opposed.
It is a known fact that SA Express has been plagued by suppliers who are currently under internal review for serious abuse of the procurement system, unfair pricing and overcharging. The airline states that it would be irresponsible and amount to wasteful and fruitless expenditure to make payment on invoices submitted by Ziegler in circumstances where it was aware of irregularities.
It would be absolutely criminal to allow further misuse of taxpayers' money to reward a company whose contract has been identified, through forensic investigations, as irregular and in contravention of PFMA. Tens of invoices, allowed by previous SA Express management, were found to have discrepancies and it is on this, among a number of other issues, that the airline will appeal.

COMAIR ANNOUNCES REFRESHED BOARD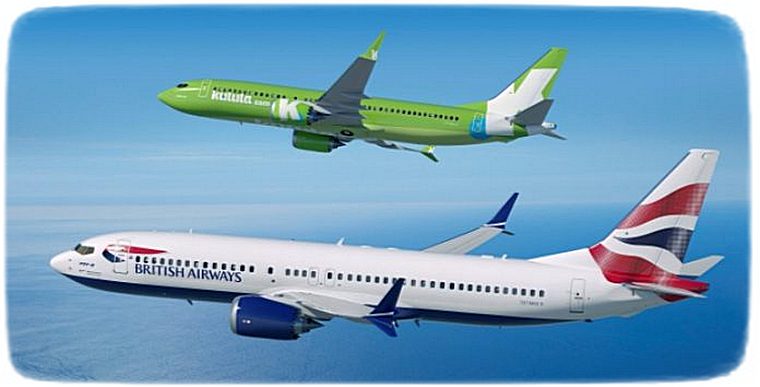 Comair, South Africa's only JSE-listed airline operator, has announced the appointment of four new Directors to its Board, an independent lead Director, a new Company Secretary, as well as a new Chief Information Officer (CIO).
Subsequent to the resignation of long serving Directors the Comair Limited Board announced that Capt. Colin Jordaan, former General Manager, Flight Operations at South African Airways (SAA) and former Director of the South African Civil Aviation Authority (SACAA); Ms. Nompumelelo (Mpumi) Madisa, CEO designate of Bidvest Group Limited; (iii) Ms. Farzanah Mall chartered accountant, business advisory and management consulting specialist, and strategist; as well as Mr. Tebogo Mekgoe, Executive Director of Orenda Advisory & Strategy and the head of the MBA Programme for the Henley Business School, Africa were appointed to the Board of Directors of Comair Limited.
Mr. Naran Maharajh, the chairman of the Audit Committee and an Independent Non-Executive Director, has been appointed as the lead Independent Non-Executive Director, with immediate effect.
The Board also announced Mr. Kim Gorringe, as the new Company Secretary for the Comair Limited Board of Directors, effective 16 February 2020. Kim who has more than 30 years' experience in Regulatory and Legal Affairs, Risk Management and stakeholder engagement in Aviation, currently serves as Comair's Executive Manager: Governance, Risk and Compliance.
Other Executive appointments include the appointment of Dr. Avsharn Bachoo, as the Chief Information Officer (CIO) effective 1 February 2020. Dr Bachoo is a technology strategist specializing in digital transformation, software engineering, data analytics, machine learning, cloud computing, DevOps, and enterprise architecture.
SAA CONSERVES CASH AND SCRUTINISES FINANCIAL AND COMMERCIAL EFFICIENCIES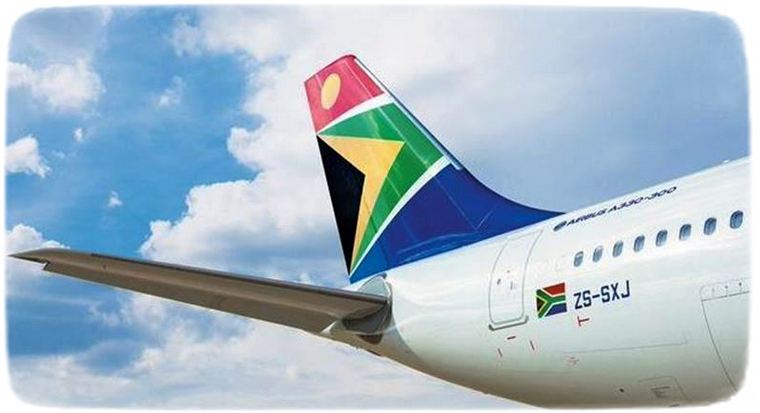 On Tuesday 28th January, the SAA business rescue practitioners secured further post commencement funding (PCF) of R3.5 billion from the Development Bank of Southern Africa. The purpose of the funding is to provide a bridge to facilitate the development and publication of the Business Rescue Plan by the Business Rescue Practitioners by the end of February for presentation to creditors shortly thereafter.
The conservation of cash through various cost reduction measures is critical to running an efficient airline and to create a platform on which a future for a restructured entity can be built. The BRPs have been and will continue to review all third-party contracts with the entity, with the intention to cancel any onerous contracts or renegotiate others into commercially accepted terms.
In addition, flight demand has been scrutinised to ensure SAA is running efficient flights. To this end, SAA will therefore cancel and consolidate selected scheduled flights where there is low demand based on current forward bookings for the month of February. Recognising the importance of advance planning for our customers, it is thus important that we provide advance notice as possible to affected customers.
The business rescue practitioners (BRPs) of South African Airways (SAA) have also announced a number of initiatives to support the airline's turnaround plan. These include cutting a large number of flights to improve profitability as well as reducing the number of employees.
"In line with SAA's commitment to take urgent action to conserve cash, and create a viable platform for a successful future, key measures need to be implemented now," they added.
"These measures include targeted changes to the route network, deployment of more fuel-efficient aircraft, optimisation of organisational structures and renegotiation of key contracts with suppliers."
The BRPS said they have conducted a careful analysis of SAA's challenges and have chosen to maintain the following international routes:
• Johannesburg - Frankfurt
• Johannesburg - Heathrow
• Johannesburg - New York
• Johannesburg - Perth
• Johannesburg - Washington via Accra
The following regional routes will also be maintained:
• Johannesburg - Blantyre
• Johannesburg - Dar es Salaam
• Johannesburg - Harare
• Johannesburg - Kinshasa
• Johannesburg - Lagos
• Johannesburg - Lilongwe
• Johannesburg - Lusaka
• Johannesburg - Maputo
• Johannesburg - Mauritius
• Johannesburg - Nairobi
• Johannesburg - Victoria Falls
• Johannesburg - Windhoek
"On the domestic route network, SAA will continue to serve Cape Town on a reduced basis," the BRPs said.
"All other domestic destinations, including Durban, East London and Port Elizabeth, will cease to be operated by SAA on 29th February 2020. "Customers booked on cancelled domestic flights will be re-accommodated on services operated by Mango."
Job cuts
The BRPs added that rationalisation programmes are under consideration for SAA's subsidiaries, as well as the sale of selected assets, adding that they will continue to explore viable investment opportunities with potential investors in respect of SAA. A number of jobs will have to be cut as part of the airline restructuring, but the BRPs said that every effort is being taken to limit the impact of job losses in SAA and its subsidiaries.

KLM SUSPENDS FLIGHTS TO CHINA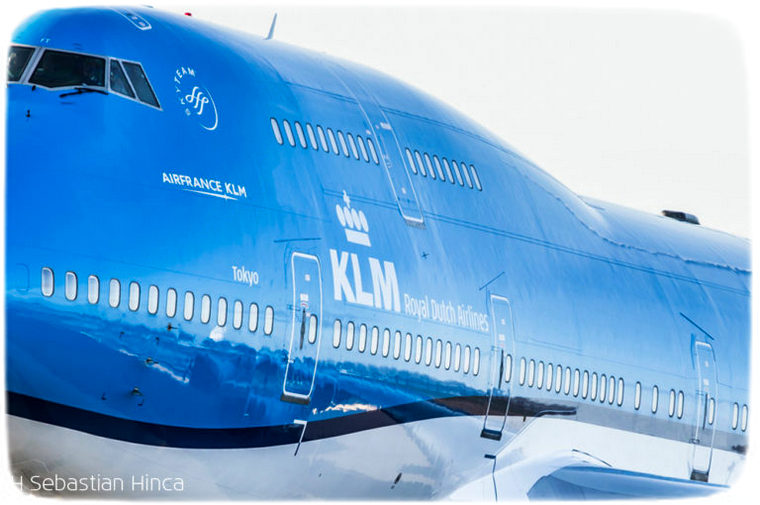 Based on existing and anticipated advice issued by various national and international bodies, including the World Health Organisation, KLM has decided that it will also suspend service to Beijing and Shanghai after this weekend until 9 February.
The flights departing from Amsterdam on Sunday, 2 February, are currently intended to give as many customers as possible the opportunity to return to Amsterdam from Beijing and Shanghai.
KLM is closely monitoring development of the Coronavirus outbreak in China and is maintaining intensive contact with various national and international health and aviation bodies.
KLM previously announced that it would suspend service to Chengdu, Hangzhou and Xiamen.

BOEING STATEMENT ON 737 MAX RETURN TO SERVICE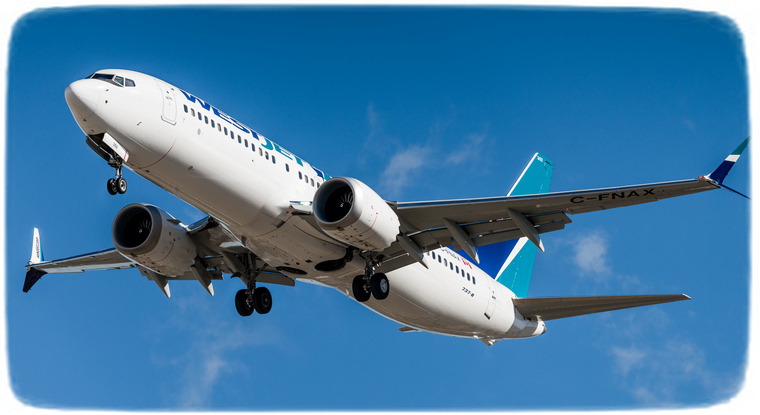 As we have emphasized, the FAA and other global regulators will determine when the 737 MAX returns to service. However, in order to help our customers and suppliers plan their operations, we periodically provide them with our best estimate of when regulators will begin to authorize the ungrounding of the 737 MAX.
We are informing our customers and suppliers that we are currently estimating that the ungrounding of the 737 MAX will begin during mid-2020. This updated estimate is informed by our experience to date with the certification process. It is subject to our ongoing attempts to address known schedule risks and further developments that may arise in connection with the certification process. It also accounts for the rigorous scrutiny that regulatory authorities are rightly applying at every step of their review of the 737 MAX's flight control system and the Joint Operations Evaluation Board process which determines pilot training requirements.
Returning the MAX safely to service is our number one priority, and we are confident that will happen. We acknowledge and regret the continued difficulties that the grounding of the 737 MAX has presented to our customers, our regulators, our suppliers, and the flying public. We will provide additional information about our efforts to safely return the 737 MAX to service in connection with our quarterly financial disclosures next week.

NORDIC AVIATION CAPITAL FINALISED ORDER FOR 20 A220 FAMILY AIRCRAFT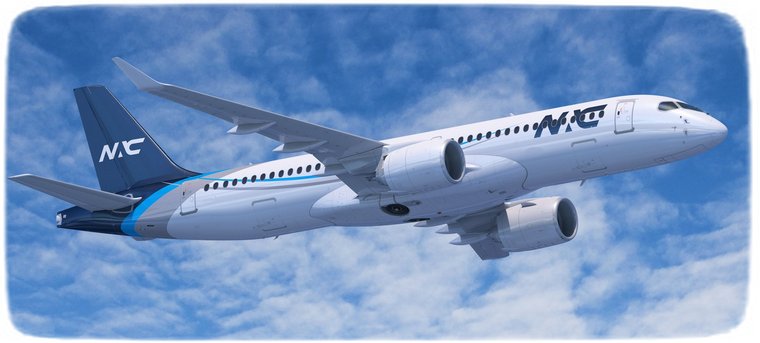 Nordic Aviation Capital (NAC), the leading lessor of regional aircraft, signed a firm order at the end of 2019 for 20 A220 Family aircraft. This latest order from NAC, counted in the 2019 order-book, is a huge endorsement and affirms the strong market demand for the state-of-the-art, fuel-efficient A220 Family.
NAC is the largest lessor of regional aircraft in the world, managing and owning 500 aircraft on lease to 78 airline customers in over 50 countries.
The A220 is the only aircraft purpose-built for the 100-150 seat market; it delivers unbeatable fuel efficiency and widebody passenger comfort in a single-aisle aircraft. The A220 brings together state-of-the-art aerodynamics, advanced materials and Pratt & Whitney's latest-generation PW1500G geared turbofan engines to offer at least 20% lower fuel burn per seat compared to previous-generation aircraft, along with significantly lower emissions and a reduced noise footprint. The A220 offers the performance of larger single-aisle aircraft. At the end of December 2019, the A220 had accumulated 600 orders and over 100 aircraft in service with seven operators worldwide.
EMIRATES TO LAUNCH SERVICES TO PENANG VIA SINGAPORE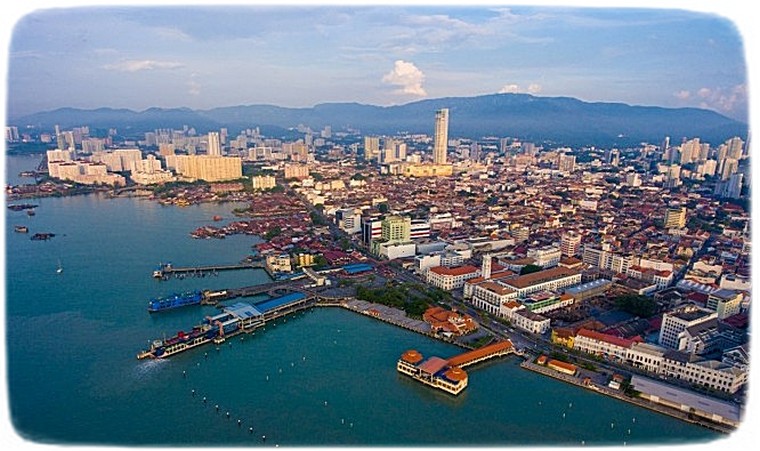 Emirates announced its plan to launch a new daily service from Dubai (DXB) to Penang International Airport (PEN), via Singapore (SIN), from 9 April 2020. Emirates' flight to Penang will be a linked service with Singapore, allowing passengers to travel easily between the two cities while enjoying the airline's award-winning service.
Penang will become Emirates' second destination in Malaysia after its capital, Kuala Lumpur, which the airline currently serves with three flights a day and is a route that has been operating since 1996. The flight will be operated by an Emirates Boeing 777-300ER aircraft in a three-class configuration, offering eight private suites in First Class, 42 lie flat seats in Business Class and 304 spacious seats in Economy Class.
The new route enables travellers from the Northern cities of Malaysia to enjoy convenient onward connections from Dubai to destinations in Europe, North America and the Middle East.
NEW BOEING 777X COMPLETES SUCCESSFUL FIRST FLIGHT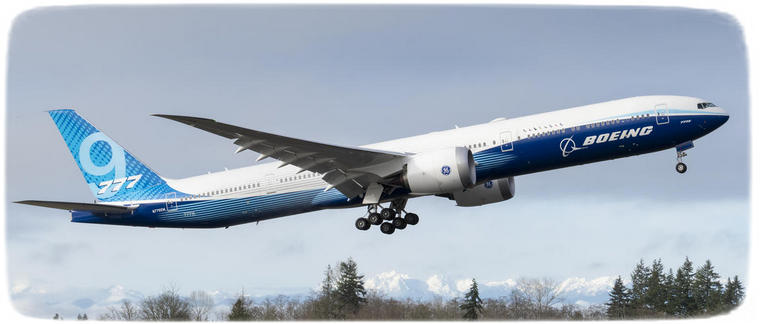 The new Boeing (NYSE: BA) 777X jetliner took to the skies entering the next phase of its rigorous test program. Based on the popular 777 and with proven technologies from the 787 Dreamliner, the 777X took off in front of thousands at Paine Field in Everett, Washington, for a three-hour, 51-minute flight over Washington state before landing at Seattle's Boeing Field.
The first of four dedicated 777-9 flight test airplanes, WH001 will now undergo checks before resuming testing in the coming days. The test fleet, which began ground testing in Everett last year, will endure a comprehensive series of tests and conditions on the ground and in the air over the coming months to demonstrate the safety and reliability of the design.
The newest member of Boeing's market-leading widebody family, the 777X will deliver 10 percent lower fuel use and emissions and 10 percent lower operating costs than the competition through advanced aerodynamics, the latest generation carbon-fibre composite wing and the most advanced commercial engine ever built, GE Aviation's GE9X.
The new 777X also combines the best of the passenger-preferred 777 and 787 Dreamliner cabins with new innovations to deliver the flight experience of the future. Passengers will enjoy a wide, spacious cabin, large overhead bins that close easily for convenient access to their belongings, larger windows for a view from every seat, better cabin altitude and humidity, less noise and a smoother ride.
Boeing expects to deliver the first 777X in 2021. The program has won 340 orders and commitments from leading carriers around the world, including ANA, British Airways, Cathay Pacific Airways, Emirates, Etihad Airways, Lufthansa, Qatar Airways and Singapore Airlines. Since its launch in 2013, the 777X family has outsold the competition nearly 2 to 1.
AIRBUS TO ADD A321 PRODUCTION CAPABILITIES IN TOULOUSE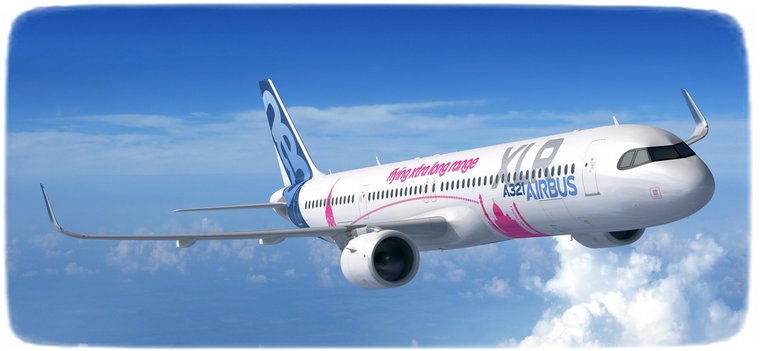 Following its strategy to keep its overall production system at the leading edge of technology and to increase industrial capacity and flexibility, Airbus has decided to create new A321 production capabilities at its site in Toulouse. By mid-2022 the current A380 Lagardère facility in Toulouse will accommodate a digitally-enabled A321 line as a step to modernise the A320 production system in Toulouse.
The new facilities will provide more flexibility for A321 production, while keeping the overall single-aisle industrial capacity in Toulouse flat. Currently, the only European Final Assembly Line to assemble A321s is at Airbus' Hamburg site. In addition, the A321 is also being assembled and delivered from Mobile, Alabama, USA.
The A320neo Family is the world's best-selling single aisle with over 7,100 aircraft sold to over 110 customers. Within this family, the A321XLR is the latest evolutionary step which responds to market needs for even more range and payload, creating more value for the airlines. From 2023, it will deliver an unprecedented Xtra Long Range of up to 4,700nm and a 30% lower fuel burn per seat compared with previous generation competitor aircraft. For passengers, the A321XLR's new Airspace cabin will provide the best travel experience, while offering seats in all classes with the same high-comfort as on a long-haul wide-body, with the low costs of a single-aisle aircraft.
AER LINGUS LAUNCHES ONLINE NEWSROOM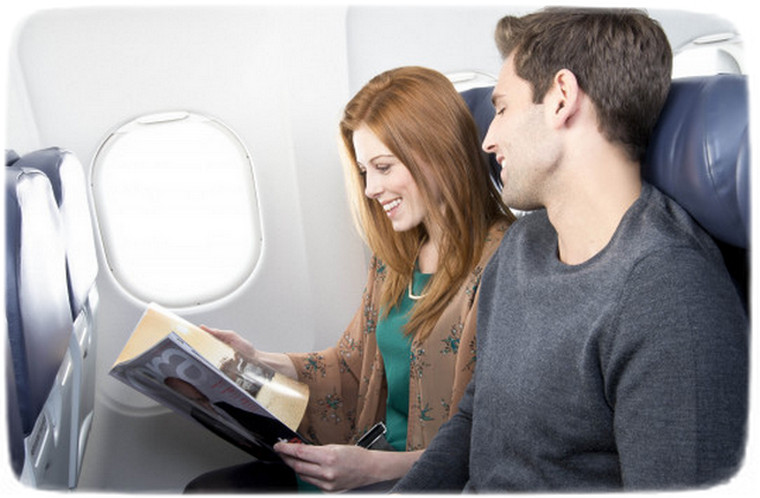 Flagship Irish airline, Aer Lingus, has just launched its new online media centre in conjunction with PressArea. The 82-year-old heritage brand, now owned by the International Airlines Group (IAG), has a proud history of domestic and international flights and in November 2018 celebrated flying its 2 millionth transatlantic passenger.
The Aer Lingus PressArea offers a comprehensive array of features, including a fully searchable newsroom, which is home to a library of press releases and articles dating back to 2015.
It also offers a library of 130-plus images, including the brand's current and historical logos, uniforms past and present and the airline's fleet. There is also a video archive, featuring stories about the company's corporate responsibility programme, and its sponsorships with the Irish Rugby Football Union and the country's hurling championships.
THE HIGHEST EVER NUMBER OF TOTAL ANNUAL MOVEMENTS AND NEW BRAND IDENTITY - FARNBOROUGH AIRPORT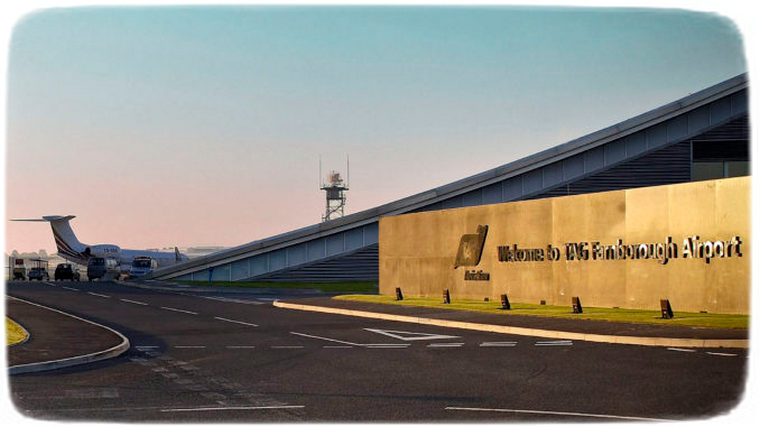 Macquarie Infrastructure and Real Assets ("MIRA"), via Macquarie European Infrastructure Fund 6 ("MEIF6"), has acquired Farnborough Airport (IATA: FAB) from a consortium of private investors.
Farnborough Airport is the birthplace of aviation in the UK. When opened in 1908, it was the UK's first airfield and the site of the country's first powered flight. Internationally, the airport is known for being the site of one of the world's premier events for the aviation industry - the Farnborough International Airshow. The airport handles more than 30,000 air traffic movements each year.
Surpassing its own record of 2018, Farnborough Airport set a new one, reaching the highest ever number of total annual movements! For the full year 2019, Farnborough Airport saw a year-on-year increase in air traffic movements of 5.3%. For December 2019, the airport recorded an 11.6% increase in movements for the month, with initial forecasts indicating this positive trend is set to continue in 2020. Specifically, air traffic movements to and from the U.S. experienced significant growth during the year, with an increase of 15% year-on-year. In the same period, traffic to and from Europe saw a 6% increase.
NORWEGIAN IMPLEMENTS NEW HAND BAGGAGE POLICY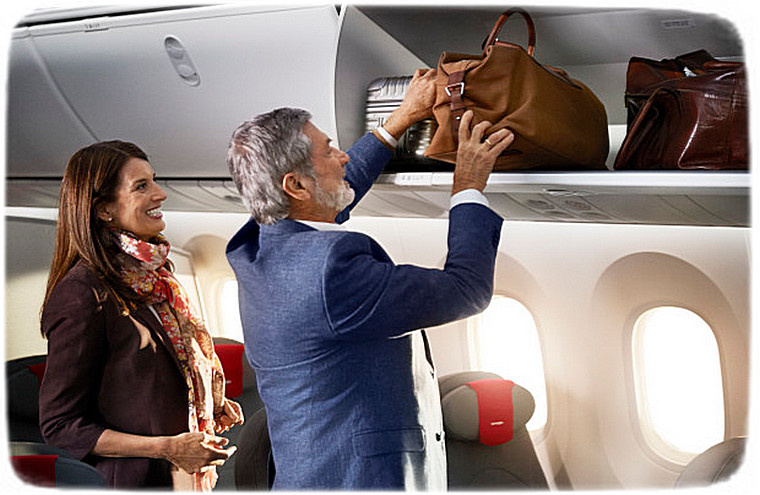 To ensure that everyone travelling with Norwegian has a smooth, comfortable flight that departs on time, the company is implementing a new hand baggage policy. Bookings made before January 23rd will not be affected by the new policy.
"Norwegian's business model is based on giving our customers freedom of choice and that is also the basis of this new policy. All customers, regardless of ticket type, can bring one under seat bag to be stored under the seat in front of them. If customers don't need any additional hand baggage, they can choose our LowFare ticket at no additional costs. Those who wish to bring an additional overhead cabin bag can do so at a small additional cost prior to departure or choose a different ticket type when booking their ticket," said Cecilie Nybø Carlsen, VP Product Management at Norwegian.
As a part of the new policy, Norwegian has also increased the size of the under-seat bag, increased the weight of checked baggage from 20 to 23 kilos and increased the total combined weight of hand baggage for Flex and Premium tickets from 10 to 15 kilos.
AIRBUS, AIR FRANCE, SAFRAN, SUEZ AND TOTAL WELCOME ADVANCEMENTS IN FAVOUR OF A SUSTAINABLE AVIATION BIOFUEL INDUSTRY IN FRANCE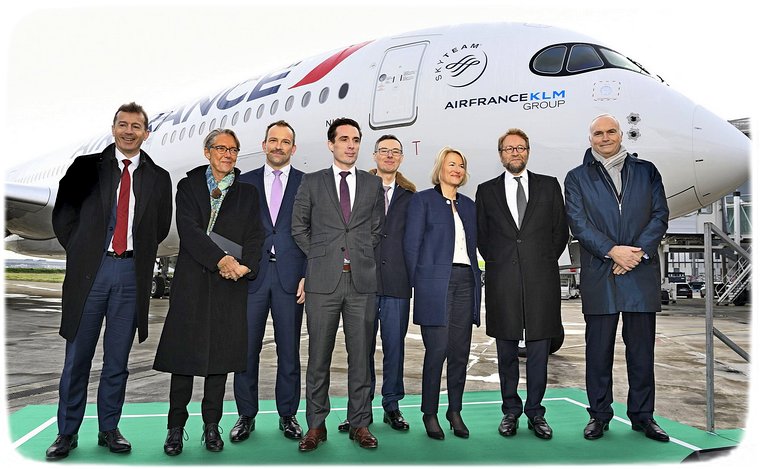 This CEI is a fundamental first step towards the emergence of a sustainable aviation fuel industry in France. It will allow investment projects in second generation sustainable aviation fuel production units in France to be identified, as well as supportive measures and incentives in favour of such investments.
For 18 months, industrial entities have been mobilised and are working alongside the government to promote the emergence of a sustainable aviation fuel industry in France. The initiative constitutes the first innovative partnership between public and private players in the industry. It sets forth the conditions for developing lasting industries in France in the following set of recommendations:
Mobilise the necessary volume of raw materials for the aviation sector,
Ensure that sustainable resources, especially sustainable resources sourced from the circular economy, are used to produce advanced sustainable aviation fuel,
Ensure that the industry is economically viable for all actors in the value chain through appropriate incentive schemes,
Use existing airport logistics distribution networks,
Support and promote production diversification.
The expansion of sustainable aviation fuel constitutes a strategic lever for reducing net CO2 emissions from air transport over a full lifecycle by up to 80% before blend.
DELTA INTRODUCES NEW DOMESTIC FIRST-CLASS SEATS FOR A321NEO FLEET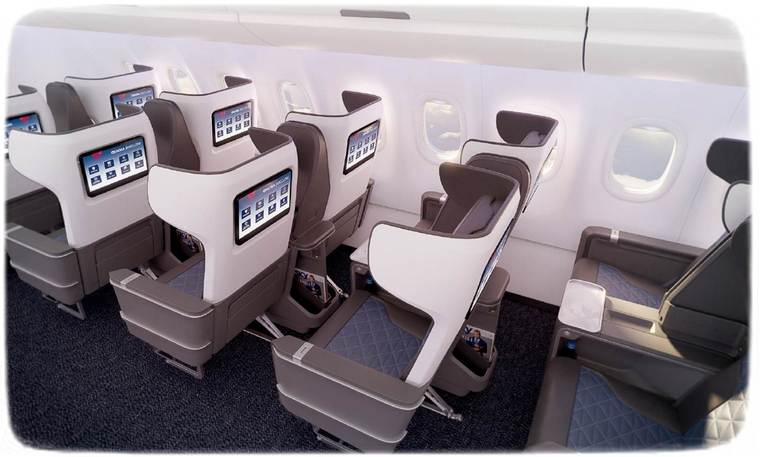 In addition to its latest seat design, Delta's new A321neo will feature a next-generation, wireless in-flight entertainment system created by the airline's in-house start-up, Delta Flight Products.
Every seat features an oversized high-definition seatback screen with personalized entertainment experiences that customers are accustomed to seeing at home or on a mobile device.
These seat enhancements are part of Delta's multi-billion-dollar investment in the onboard customer experience. In the past several years, the airline has made significant enhancements including seatback entertainment systems with?free entertainment,?free mobile messaging, high-capacity overhead bins, access to Wi-Fi on nearly all flights,?free Main Cabin meals?on select flights, upgraded?Main Cabin snacks, the addition of?sparkling wine, an?Alessi-designed collection?of service ware, Westin Heavenly In-Flight Bedding, new TUMI amenity kits, chef-curated meals paired with wines hand-selected by Master Sommelier Andrea Robinson, premium noise-cancelling?headphones in Delta One and Delta Premium Select and more. In 2017, Delta welcomed the A350 to its fleet - the airline's new flagship aircraft introducing the award-winning Delta One Suite and Delta Premium Select cabins.

QATAR AIRWAYS SUSPENDS FLIGHTS TO CHINA DUE TO SIGNIFICANT OPERATIONAL CHALLENGES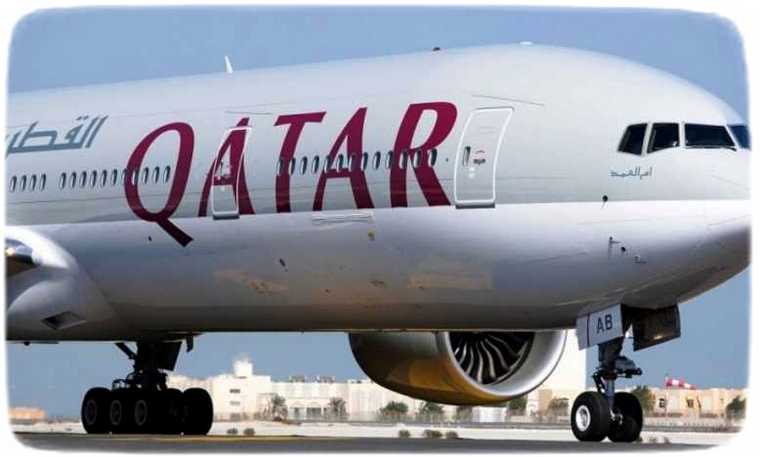 Qatar Airways has taken the decision to suspend flights to mainland China from 3 February until further notice due to significant operational challenges caused by entry restrictions imposed by several countries. An ongoing review of operations will be conducted weekly with the intention to reinstate the flights as soon as the restrictions are lifted.
As many Qatar Airways crew members have recently travelled to mainland China, these restrictions prevent the airline from scheduling crew on certain routes, limiting our ability to maintain scheduled operations elsewhere. As a result, the airline has no alternative but to unfortunately suspend its flights to mainland China from 3 February.
Qatar Airways Group Chief Executive, Mr. Akbar Al Baker, said: "We have been placed in a challenging operational situation where the airline cannot continue with its global operations as a result of these restrictions on anyone who has visited China. If we continue operations, the significant numbers of crew who would have travelled to China, would be limited to operate on certain flights, reducing our operational effectiveness. We will immediately resume our operations to China once the governmental restrictions are lifted."
Qatar Airways currently operates a modern fleet of more than 250 aircraft via its hub, Hamad International Airport (HIA), to more than 160 destinations worldwide. The world's fastest-growing airline will add Osaka, Japan; Santorini, Greece; Dubrovnik, Croatia; Almaty and Nur-Sultan, Kazakhstan; Accra, Ghana; Cebu, Philippines; Lyon, France; Trabzon, Turkey; Siem Reap, Cambodia and Luanda, Angola to its extensive network in 2020.
AEROFLOT GROUP PASSENGER TRAFFIC UP 9.0% IN 12M 2019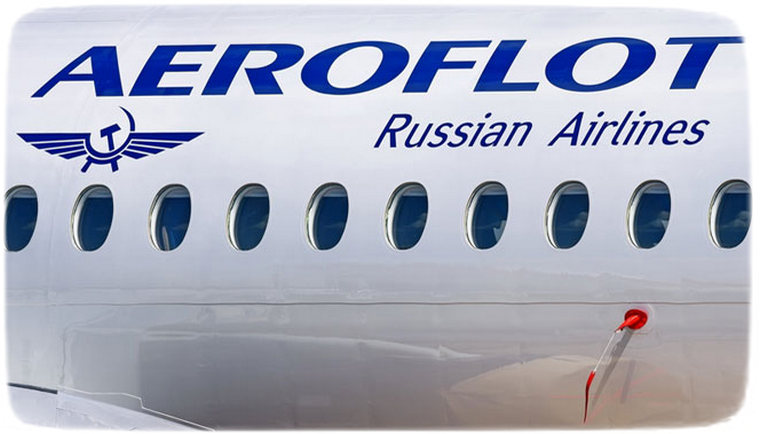 Aeroflot announced operating results for Aeroflot Group and Aeroflot - Russian Airlines for December and 12M 2019. In 12M 2019, Aeroflot Group carried 60.7 million passengers, up 9.0% year-on-year. Aeroflot airline carried 37.2 million passengers, a year-on-year increase of 4.1%.
Group and Company RPKs increased by 9.2% and 3.8% year-on-year, respectively. ASKs rose by 10.3% year-on-year for the Group and by 5.5% year-on-year for the Company. The passenger load factor decreased by 0.8 p.p. year-on-year to 81.9% for Aeroflot Group and decreased by 1.3 p.p. to 79.2% for Aeroflot airline.
In December 2019, Aeroflot Group carried 4.4 million passengers, a year-on-year increase of 0.9%. Aeroflot airline carried 2.8 million passengers, a year-on-year decrease of 3.9%. Group RPK increased by 0.6% year-on-year and Company RPK decreased 2.2% year-on-year. ASKs rose by 1.5% for Aeroflot Group and decreased by 0.4% for Aeroflot airline.
Aeroflot Group's passenger load factor was 76.4%, representing a 0.7 p.p. decrease versus the same period a year earlier. The passenger load factor at Aeroflot - Russian Airlines decreased by 1.4 p.p. year-on-year to 73.5%.
In December 2019, Aeroflot Group phased out four aircraft: Airbus A330-300, Airbus A319, Airbus A320 and DHC-8-200. At the same period, Aeroflot airline phased out two aircraft: Airbus A330-300 and Airbus A320. As of 31 December 2019, Group and Company fleet had 358 and 245 aircraft, respectively.
QANTAS UPDATE ON CHINA SERVICES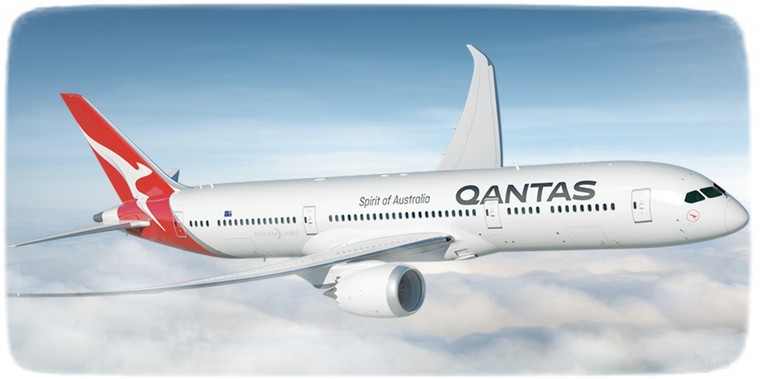 Qantas will suspend its two direct services to mainland China (Sydney-Beijing and Sydney-Shanghai) from 9 February until 29 March 2020. This follows entry restrictions imposed by countries including Singapore and the United States, which impact the movement of crew who work across the Qantas International network.
These entry restrictions pose significant logistical challenges for rostering crew to operate mainland China services, leading to the need to temporarily suspend these flights. There is no change to Qantas services to Hong Kong as it's exempt from current travel restrictions.
In selecting a date to suspend services Qantas is working to balance high passenger numbers in both directions - including Australian residents wanting to return home from China - with the various travel restrictions being applied. The suspension may be brought forward if demand levels or other factors change. The date for flights to resume will also be regularly reviewed based on the circumstances.
Qantas is liaising closely with the Australian Government on the impact of these changes to citizens currently in mainland China, and continues to take advice from the World Health Organisation and Australia's Chief Medical Officer regarding the Coronavirus in its decision-making.
BRITISH AIRWAYS TO REFRESH LOUNGES IN CHICAGO, EDINBURGH AND BERLIN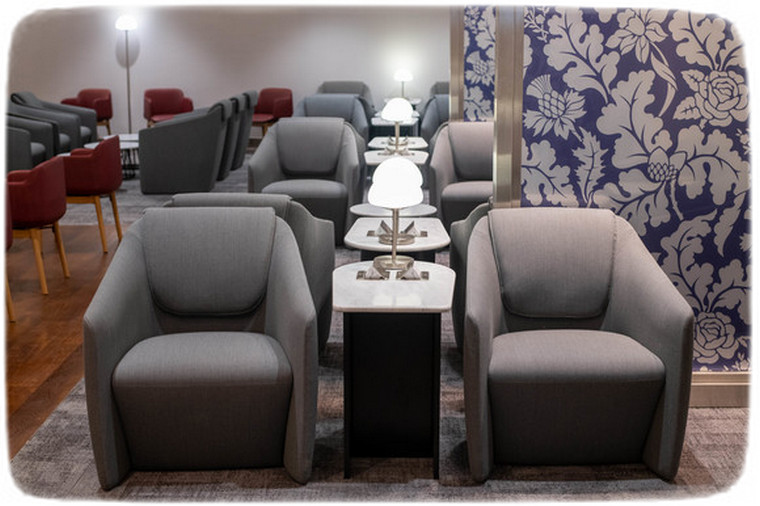 British Airways has announced it is refreshing its First and Club lounges at Chicago O'Hare Airport, as well as revealing more details on its lounge improvements at Edinburgh and Berlin, all part of the airline's £6.5bn investment plan for customers.
Due to be completed in Spring 2020, customers travelling through Chicago in the First or Club lounges will receive a personal and more interactive welcome in new look reception areas. The lounge will have a lighter and more relaxing atmosphere for customers with new décor, flooring and furnishings. There will be more charging ports, built into new marble tables, as well as specially crafted chairs to help customers to relax. In terms of dining, there will be redesigned serving stations which will continue to offer customers a wide range of local and international cuisines.
British Airways is also refreshing its lounge in Edinburgh. As in Chicago, customers will enjoy a fresh, brighter look, with new furniture and carpeting, as well as a more interactive welcome experience. There will also be enhanced levels of comfort with bespoke armchairs while reconfigured working and dining areas will give customers more room to work or eat.
The Edinburgh lounge serves customers travelling in Club Europe on one of the up-to-20 flights to London each day, from which all carbon emissions are offset by the airline as part of its commitment to achieving net zero carbon emissions by 2050. The lounge is also open to those connecting on to a Club World or First flight, or those with Silver or higher Executive Club status. Changes will be complete by the end of Spring 2020.
Finally, by early Spring customers using the airline's lounge in Berlin will see new furnishings, carpet and décor, with up to 10 daily flights between the two capital cities.
A BRAND-NEW MAINTENANCE HANGAR AND A CONFIRMED STRATEGY FOR SABENA TECHNICS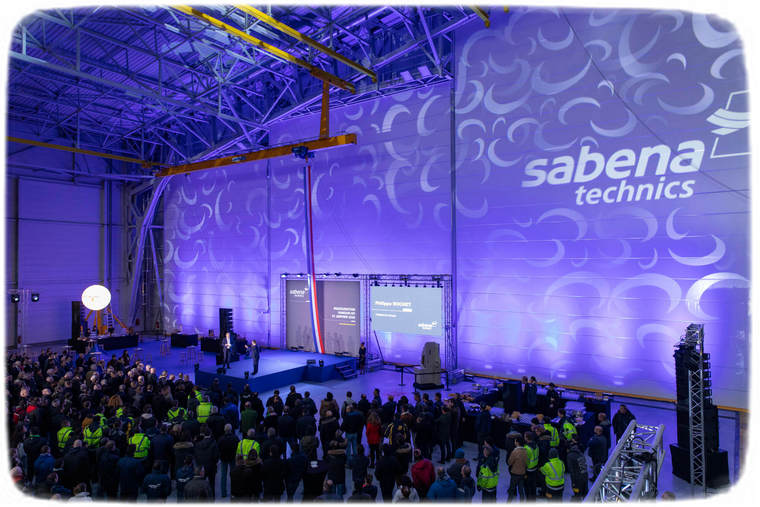 Sabena technics, the French leading independent player in the aeronautical maintenance & modifications (MRO) sector, opened this week its brand-new hangar based in Bordeaux (France).
Confident in its model in the face of the increase in the European fleet, Sabena technics has decided to invest 25 million euros in a 10,000 m² facility offering more capacity to its civil and military customers.
"The rapid evolution of the markets in which we operate require constant adaptation of our capabilities and know-how. Aware of these developments, we decided to invest in order to offer our European customers more availability with this new hangar capable of accommodating, as part of maintenance or modifications, a large aircraft type such as A350-1000/B777-9X or up to six A320 aircraft simultaneously", said Philippe Rochet, President of the Sabena technics Group, during the grand opening.
To support its growth, Sabena technics is also strengthening its recruitment strategy in order to welcome more than 250 new talents each year.