Compiled by Willie Bodenstein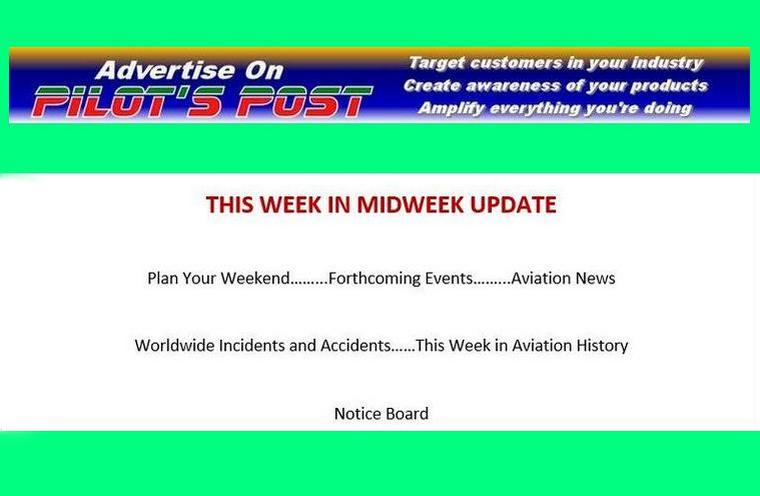 15: Rustenburg Breakfast Fly-in



29: Rally Navigation Training Course - Venue Aerosud. Contact: Mary de Klerk e-mail:
maryd@expandingbranding.co.za
cell: 084 880 9000


4: EAA Chapter 322 at Dickie Fritz Moth Hall, Edenvale
7: SAAF Museum AFB Swartkop Open and practice day
7: Brakpan Fun Rally - Brakpan Airport - Contact: Frank Eckard e-mail:
frank.eckard@mweb.co.za
cell: 083 269 1516
7-8: SAC KZN Regional Aerobatics. Ladysmith Airfield. Contact Annie Boone:
chunge@mweb.co.za
21: Bethlehem Speed Rally - Bethlehem Airfield - Contact: Jonty Esser e-mail:
jonty@promptroofing.co.za
cell: 082 855 9435
21: The Airplane Factory Fly-in, Tedderfield. Contact: Shanelle 011 948 9898
21-22: Fashkosh Airshow Stellenbosch Airfield. Contact: Anton Theart at
gm@stelfly.co.za
or 079 873 4567
13 to 5 April: Sun 'n Fun, Lakeland Florida USA. Contact: Neil Bowden at
Neil1@telkomsa.net
or on 084 674 5674


2: EAA Chapter 322 at Dickie Fritz Moth Hall, Edenvale
2 - 4: SAPFA Rally Nationals & Fun Rally - Stellenbosch Airfield. Contact Frank Eckard e-mail:
frank.eckard@mweb.co.za
cell: 083 269 1516
3 - 5: Groblersdal Flying Club fly-in. For more information contact Richard at 082 490 6227 or
flybenchmark@gmail.com
4: SAAF Museum AFB Swartkop Open and practice day
4: Robertson fly-in breakfast. Contact Alwyn du Plessis 083 270 5888
4: Wings and Wheels Festival at Uitenhage airfield. Contact Lourens Kruger E-mail:
lmk@telkomsa.net
Cell: 082 320 2615
18: Heidelberg Airshow. Contact Franz van Zyl 082 560 2275
18: Aero Club of South Africa Centenary Banquet venue TBA. Contact Marie Reddy E-mail:
marie.reddy@gmail.com
Cell: 083 259 7691
21: Aero Club of South Africa Annual General Meeting EAA Auditorium Rand Airport. Contact Sandra Strydom E-mail:
sandra@aeroclub.org.za
Tel: 011 082 1100
24 -25: Garden Route Airshow Brett Scheuble
brett@gardenrouteairshow.co.za
084 418 3836
30 to 3rd May: 2020 Aero Club Airweek - Middelburg Airfield - Contact Rob Jonkers e-mail:
rob@aerosud.co.za
cell: 082 804 7032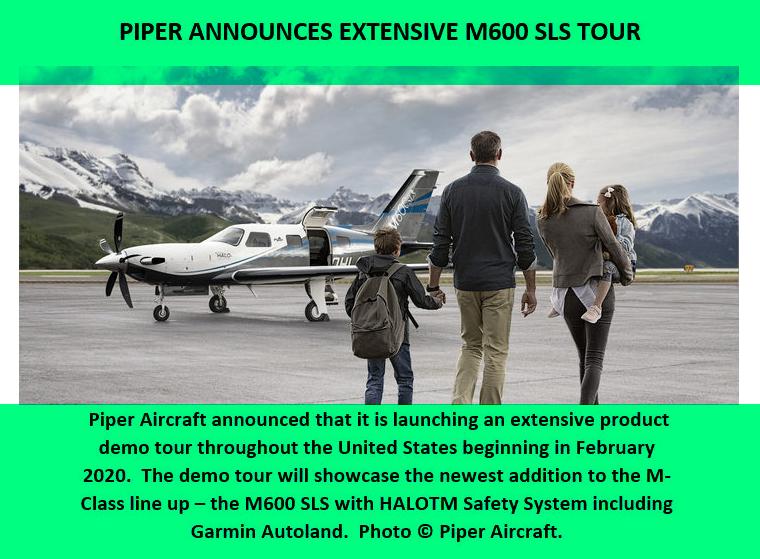 The M600 SLS product demo team will depart from the Piper factory in Vero Beach, Florida in early February and will visit each Piper dealer partner within the United States for the next two months.
The tour will include stops at each U.S. Piper dealer's headquarters as well as additional stops within each dealer's regional territory. The first stop of the tour will be at Des Moines Flying Service (DSM) in Des Moines, IA. The aircraft will then visit Kansas, Texas, the Northeast, mid-Altantic and Southeast states followed by multiple stops through the Southwest, California and the Pacific Northwest. Static Displays are planned at each stop, as well as demonstration flights for customers, prospects, and invited guests.
"The M600 SLS greatly improves situational awareness and enhances safety with the addition of the new HALOTM System which includes Garmin Autoland", said Ron Gunnarson, Vice President of Sales, Marketing and Customer Support. "With this in mind, we felt compelled to provide prospective customers with an opportunity to experience the HALO Safety System and Garmin Autoland first hand while learning more about the aircraft's new standard EXP luxury interior appointments as well as the competitive service and support package."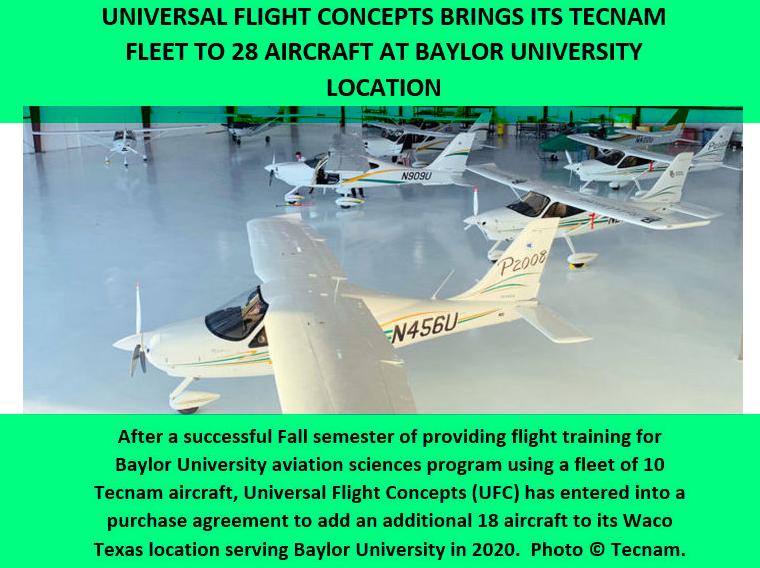 UFC's program allows Baylor students to experience a one-of-a-kind integrated pilot training system with modern Tecnam aircraft and Tecnam model specific simulators. Students move from the 2 place P2008, to the P2010 4 place single, to the P2006T four place twin as they progress through the program and ratings.
The additional aircraft will bring the Baylor University Location to 13 P2008, 13 P2010, and 2 P2006T.
When asked about the selection of Tecnam aircraft for this university program Gordon Jiroux, Ph.D., president and CEO of Universal said, "We share in Baylor's belief that all student training must be innovative and comprehensive, with complete dedication to safety. The selection of a modern efficient all Tecnam fleet maintains a continuity for the students which also benefits our drive for quality, safety, efficient learning, maintenance and dispatch."
"TECNAM's ongoing commitment to practical innovation in piston aircraft has been recognized by the increasing adoption of the Tecnam fleet by high demand flight training operations like UFC. Our partnership with UFC has been instrumental to confirming flight school operations in the US, and we are excited to expand that relationship with these additions to the UFC fleet." Said Shannon Yeager Tecnam US Director.

Leonardo is strengthening its leading position in the super medium helicopter market by announcing the launch customer for the all new AW189K variant. Gulf Helicopters of Qatar, a major force in the offshore transport sector and an established AW139 and AW189 operator, will introduce the AW189K into service in the second half of 2020. The AW189 has already demonstrated it is one of the Company's most successful models through its sales, deliveries and flight hours.
Powered by a pair of latest generation Safran Helicopter Engines' Aneto-1K 2,500 shp class turboshafts, the AW189K offers the market a further option for efficient long range, high endurance and large capacity operations with lower operating costs compared to larger, heavier types. The AW189K delivers a high level of performance, particularly in hot & high conditions and is ideally suited to meet customer requirements across a range of geographies, including the Middle East where Leonardo plays a leading role for various missions with its modern product portfolio. Applications which will benefit from the AW189K's outstanding performance include offshore, SAR, parapublic and fire-fighting, and VIP transport.
The selection of the AW189K by Gulf Helicopters, the launch customer of the AW189 in the offshore market back in 2014, once more provides clear evidence of the customer's trust with Leonardo's products to meet its stringent operational requirements. The new model, currently under development with over 350 flight hours logged to date, has shown excellent capabilities in a wide range of demanding weight, altitude and temperature conditions.
Approximately 70 AW189s are in service worldwide today carrying out long range offshore, search and rescue, VIP transport, MEDEVAC, disaster relief and fire-fighting operations and have logged over 74,000 flight hours.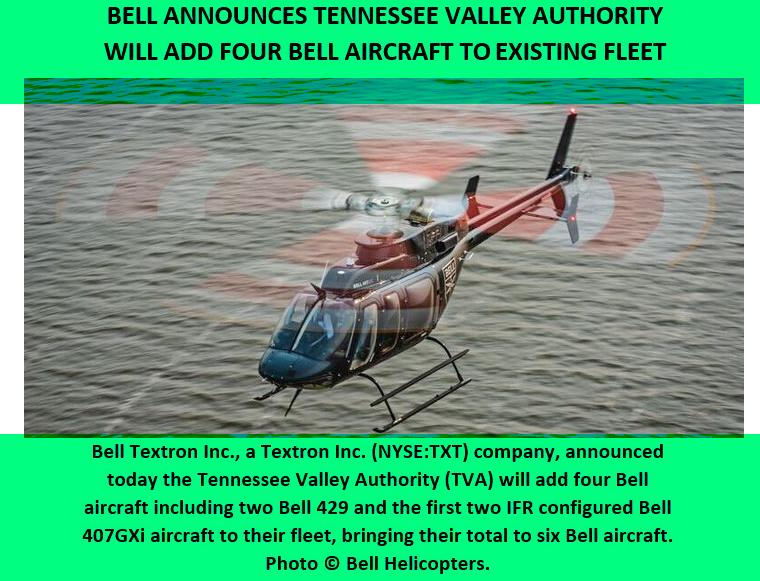 TVA is a corporate agency of the United States that provides electricity for business customers and local power companies serving 10 million people in parts of seven south-eastern states. TVA provides flood control, navigation and land management for the Tennessee River system and assists local power companies and state and local governments with economic development and job creation.
"We have been proud providers to Tennessee Valley Authority for more than 20 years now and we're honoured that they continue to choose aircraft to support their mission," said Doug Schoen, managing director, North America. "Adding the Bell 407GXi will allow TVA to cost-effectively operate a single-engine IFR aircraft to support their region."
TVA's Aviation Unit has been operating aircraft since 1930's and currently flies two Bell 407s, a Bell 429 and a Bell 206L4, as well as two Cessna Citation XLS+ jets manufactured by sister company, Textron Aviation.
Bell announced the Federal Aviation Administration (FAA) has issued an Instrument Flight Rules (IFR) Supplemental Type Certificate (STC) for the Bell 407GXi in August 2019. The Bell 407GXi offers the lowest direct operating costs of any IFR-capable helicopter produced today.
"Helicopters are an investment that help us to improve safety and overall operational efficiency with minimal impact to the environment," said David Hill, TVA general manager Aviation Services. "As the nation's largest public power provider, with over 16,000 miles of transmission lines, helicopters help us to deliver low-cost, cleaner energy with 99.999 percent reliability to nearly 10 million people in the Tennessee Valley."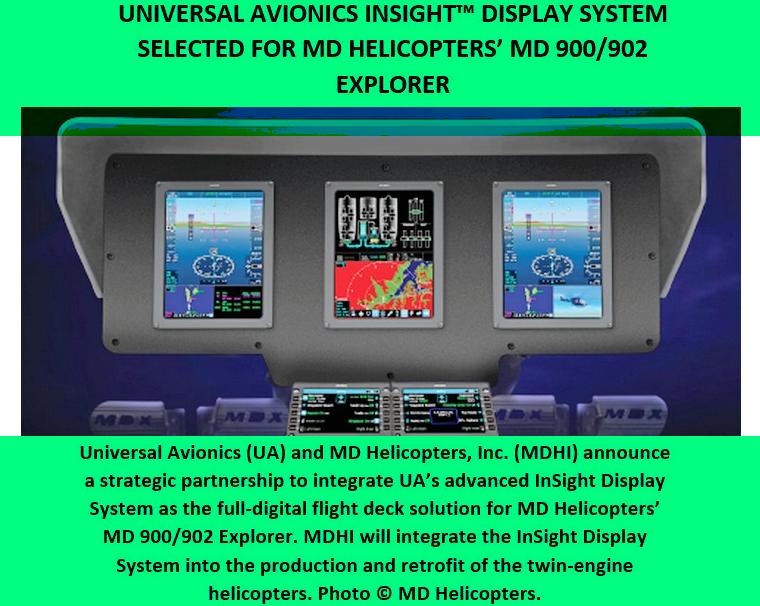 The InSight Display System for the MD 900/902 Explorer replaces steam gauge displays with two portrait format high-resolution LCD displays with LED backlighting. The 10.4-inch InSight Displays are compatible with Night Vision Goggles (NVG) and provide the latest in Synthetic Vision (SVS), 2D Topographical Moving Maps, electronic charts, checklists, systems synoptics, engine instruments, rotor data, and more.
The MD 900/902 Explorer helicopters are designed to support a range of missions including offshore transport, law enforcement, emergency medical services, and search and rescue. With UA's InSight Display System solution, operators are offered a single-pilot Instrument Flight Rules (IFR)-capable flight deck tailored to their operations with display graphics that are video and mission display capable.
The InSight Display System is complemented with twin EFIS Control Display Units (ECDU), an Alphanumeric Keyboard (ANK), and Cursor Slew Switches which offer control of the MD 900/902 Explorer's flight deck system. Replacing multiple legacy controllers from the previous system, the ECDU eliminates clutter and centralizes a multitude of flight deck controls such as the flight displays, Flight Management System (FMS), radios, weather, traffic, and terrain. The ANK provides tactile user input to the InSight Display System and integrated FMS, while providing a means for uploading InSight databases into the system. Function keys streamline control of the FMS while alphanumeric keys can be used to edit and enter information as an alternative to the ECDU. The Cursor Slew Switches mounted on the primary flight controls provide pilots with a 'point and click' user interface, enabling pilots to easily change frequently used Primary Flight Display (PFD) and Multi-Function Display (MFD) selections while maintaining positive control of the aircraft.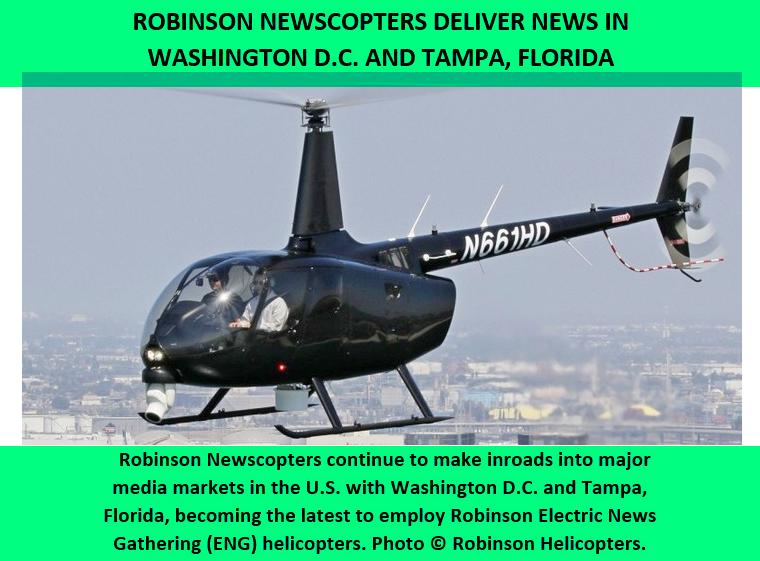 SKY Helicopters, Robinson's long-time dealer in Garland, Texas, recently took delivery of a new R66 Newscopter bringing the company's fleet of Robinson Newscopters to fifteen. The latest addition will provide aerial support to WTTG FOX, WUSA CBS, and WJLA ABC in Washington D.C. SKY also recently placed one of its R44 Newscopters in Tampa, to serve as the eye-in-the-sky for stations WTVT FOX and WFTS ABC. According to Nielsen's 2019 Designated Market Area Rankings, Washington D.C has nearly 2.5 million television viewers with Tampa at around 1.8 million viewers. In both instances, the Robinson ENG helicopters replaced older, less economical airframes.
According to Ken Pyatt, President of SKY Helicopters, the turn-key Robinson Newscopters provide an economical aerial platform with state-of-the-art ENG cameras and broadcast equipment. Robinson Newscopters easily integrate into TV stations' existing broadcast equipment and are capable of working simultaneously with several stations.
To date, Robinson has delivered eighty Newscopters worldwide including Brazil, Canada, and Australia.
Founded in 1973, Robinson Helicopter Company is the world's leading manufacturer of civil helicopters.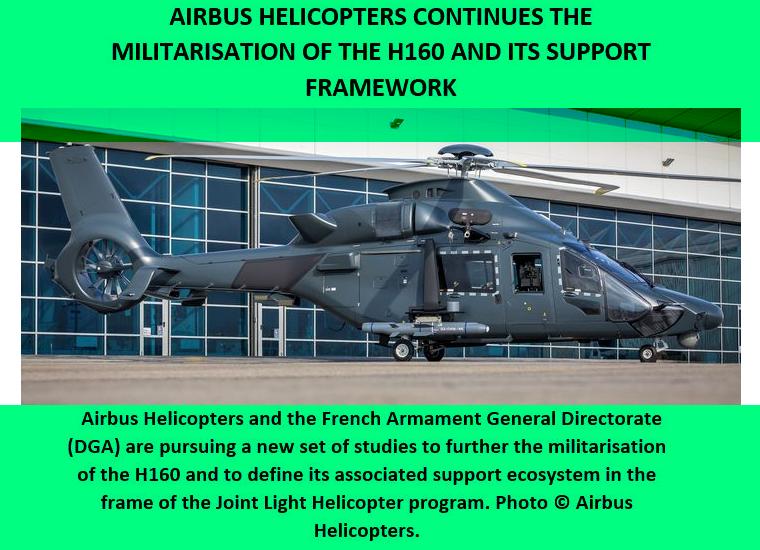 This contract launches pre-development activities for the military version of the H160, also called the Guépard by the French armed forces, in order to meet the delivery schedule that was brought forward in May 2019 by the French Minister of Armed Forces, Florence Parly.
The new set of studies will also focus on defining the optimal set-up for supporting the tri-service H160M fleet. Airbus Helicopters, Safran Helicopter Engines, and the DGA will work closely together in order to maximize the availability rate of the helicopters, as well as optimizing the cost of supporting the fleet.
"Launching this collaborative work between Industry and the Ministry of the Armed Forces in order to define the support framework for the Guépard and the associated processes, as early as the pre-development phase, is essential. The output will provide us with all the levers necessary to ensure a high level of availability at the H160M's entry into service in the French armed forces," said Alexandra Cros, Vice President and Head of Governmental Affairs France at Airbus Helicopters. "The studies build upon the work and commitments taken recently in the global support contracts for the Cougar, Caracal, and Tiger fleets of the French armed forces".
The H160 was designed to be a modular helicopter, enabling its military version, with a single platform, to perform missions ranging from commando infiltration to air intercept, fire support and anti-ship warfare in order to meet the needs of the army, the navy and the air force through the HIL programme.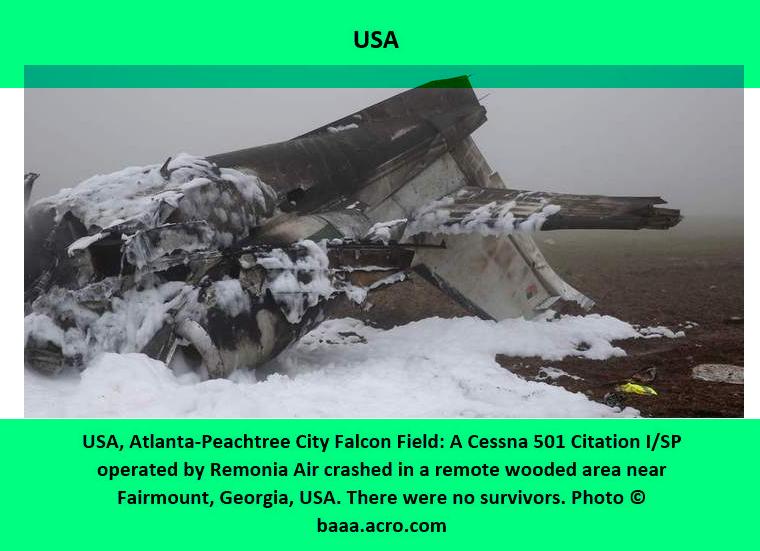 The flight departed Atlanta-Peachtree City Falcon Field, Georgia, USA, bound for Nashville. An air traffic control transmission captured by LiveATC.net contains a radio call from 'one romeo gulf' reporting problems with the left-hand attitude indicator. The autopilot was disconnected and the aircraft was then flown manually from the right-hand seat.
Turkey, Istanbul: A Pegasus Airlines Boeing 737 carrying 177 passengers and six crew members when landing at Istanbul Sabiha Gokcen airport skidded off the runway, crashed through a wall and broke into three parts, killing three people and injuring 179 others. The Boeing 737 was trying to land in heavy tailwinds and rain. The airport was closed and flights diverted after the accident. The majority of people on board were Turkish but there were 22 foreign passengers from 12 other countries.
USA, Fort Meyers, Florida: A Spirit Airlines Airbus A320-200 with 167 people on board, was climbing out from Fort Myers on a flight to Chicago O'Hare when the crew declared emergency reporting the left-hand engine had failed and was shut down. The aircraft levelled off at 3000 feet and positioned for a return. The aircraft landed safely about 15 minutes after departure.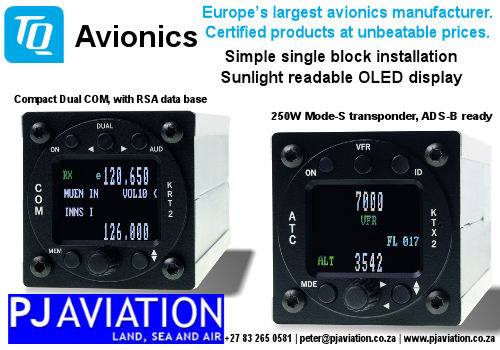 USA, Washington: Nicholas Beyer, 34 a navy veteran was found guilty for concealing his depression disorder from the Federal Aviation Administration on pilot medical certification forms Beyer, was convicted on two counts of making false statements to the FAA and two counts of falsifying, concealing, or covering up material facts. In civilian pilot medical certification applications submitted to the FAA in 2016 and 2018, Beyer lied about never being diagnosed with any mental health disorders, despite a major depressive disorder diagnoses from the Department of Veterans Affairs in 2016, for which he received disability pay.
USA, Hooper Bay: A Grant Aviation Cessna 208 with eight on board crashed during take-off in Hooper Bay. None of the eight people on the plane were injured. The plane "impacted the ground causing a prop strike.

Thailand, Nakhon Si Thammarat: A Nok Air Boeing 737-800 was being towed to the departure gate along taxiway at Nakhon Si Thammarat Airport and was about to turn into taxiway H when the tow bar broke. The tug stopped, the aircraft however continued to roll and turn until colliding with the tug now underneath the fuselage and wings. As result of the collision two ground workers were seriously injured. The tow tug driver subsequently died because of his injuries.
USA, NW off Eureka-Murray Field, California: A Cessna 208B Grand Caravan operated by Redding Aero Enterprises Inc with only the pilot on board impacted the waters of Arcata Bay during a landing attempt in fog conditions to Murray Field Airport, Eureka, California. The airplane came to rest inverted, sustaining substantial damage and the sole pilot onboard was not injured.
USA, near Kuskokwim community, Tuntutuliak: A Piper PA-32-300 Cherokee Lance operated by the Yute Commuter Service crashed under unknown circumstances near Kuskokwim community, Tuntutuliak, Alaska. All five occupants were killed.
Russia, Usinsk: A UTAir Boeing 737-500 with 94 passengers and 6 crew was on final approach to Usinsk when it touched down hard about 15 meters ahead of paved surface of the runway and went through heaps of snow. Both main gear struts collapsed, the aircraft skidded on its nose gear and belly to a standstill off the runway causing damage to a wing resulting in a fuel spill. No fire broke out. The passengers evacuated via slides and over wing exits. The aircraft received substantial damage. There are claims of one or two injured passengers.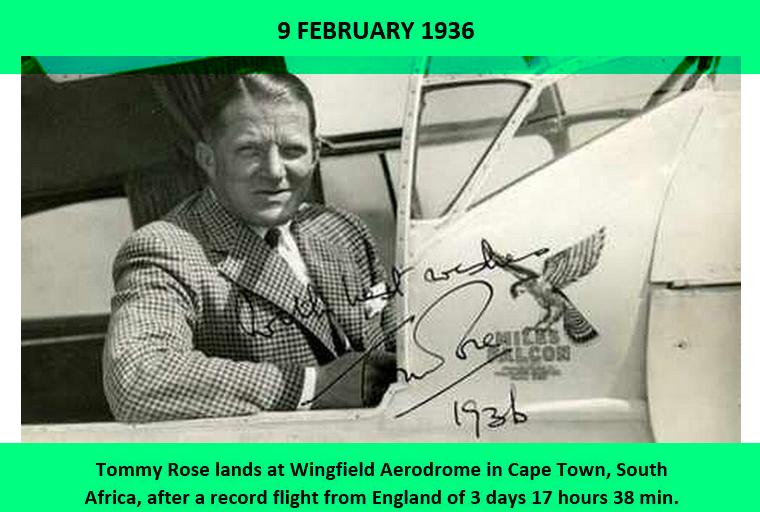 Thomas Rose (Better known as "Tommy" Rose) DFC (27 January 1895 - 20 June 1968) was a British flying ace in World War I, credited with 11 victories. He also won the King's Cup Air Race in 1935 and from 1939-45 was Chief Test Pilot with Phillips & Powis Aircraft Ltd. - renamed Miles Aircraft Ltd. in 1943.
Rose joined the Royal Flying Corps in 1917 and was posted to No. 64 Squadron later that year, flying DH.5s. The squadron was involved in the Battle of Cambrai in a ground-strafing role. It subsequently re-equipped with SE5as, which led to greater involvement in aerial combat. He was awarded the DFC in November 1918, having become a deputy flight commander.
The following year, in the same aircraft Rose set the U.K to Cape Town passage record, at 3 days 17 hours and 38 minutes.